Enhancing your website's visibility in search engine results is essential for attracting more traffic. Shoplazza offers a convenient solution with its Website SEO app  , available in the Shoplazza App Store. This app streamlines the SEO setup process, making it accessible even for those new to SEO. Here's how to configure Website SEO using this Shoplazza app.
Steps
1. Navigate to the Shoplazza app store:
Head over to your Shoplazza Admin > Apps and click on Visit App Store.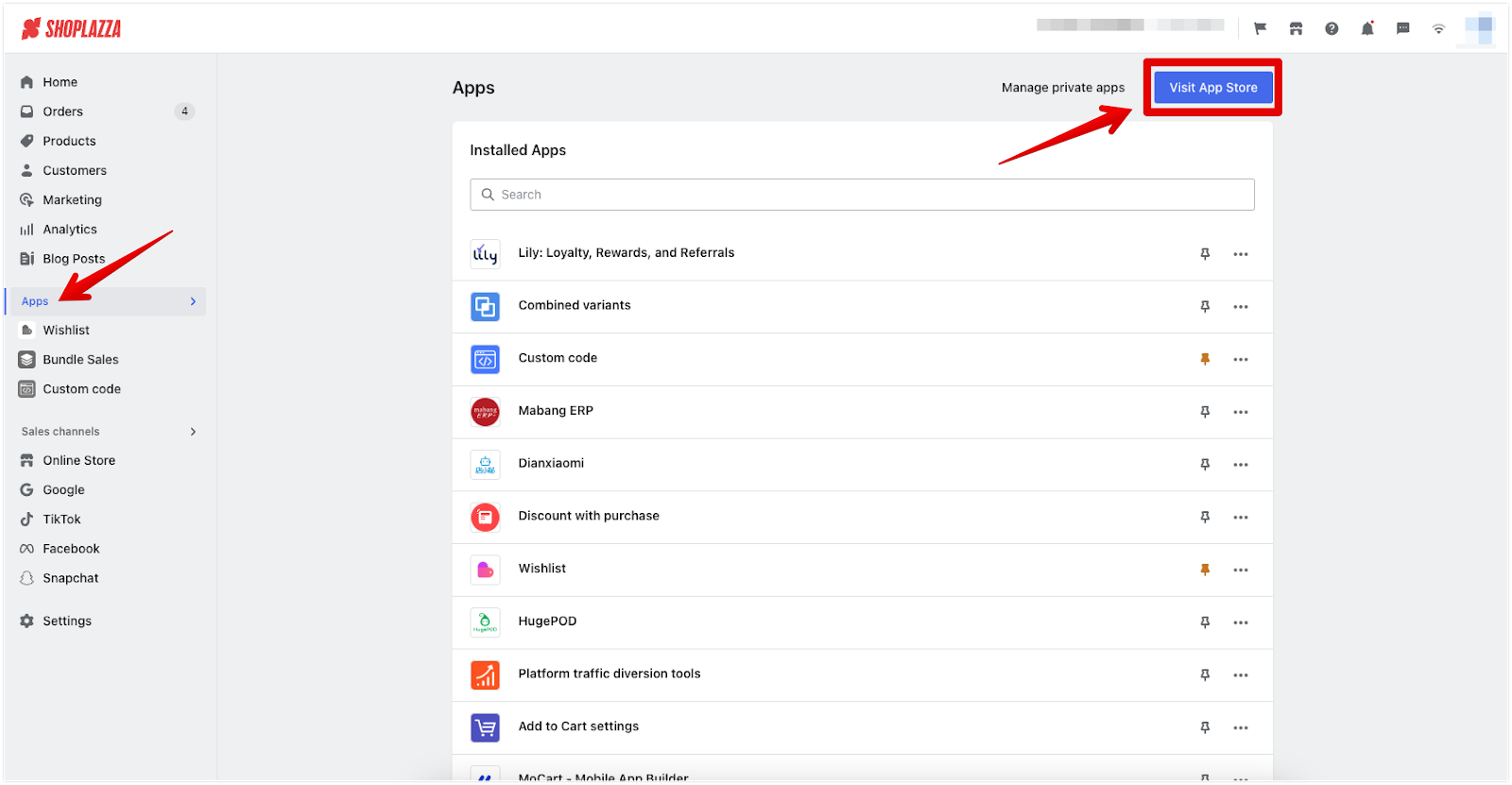 In the search bar, type in Website SEO.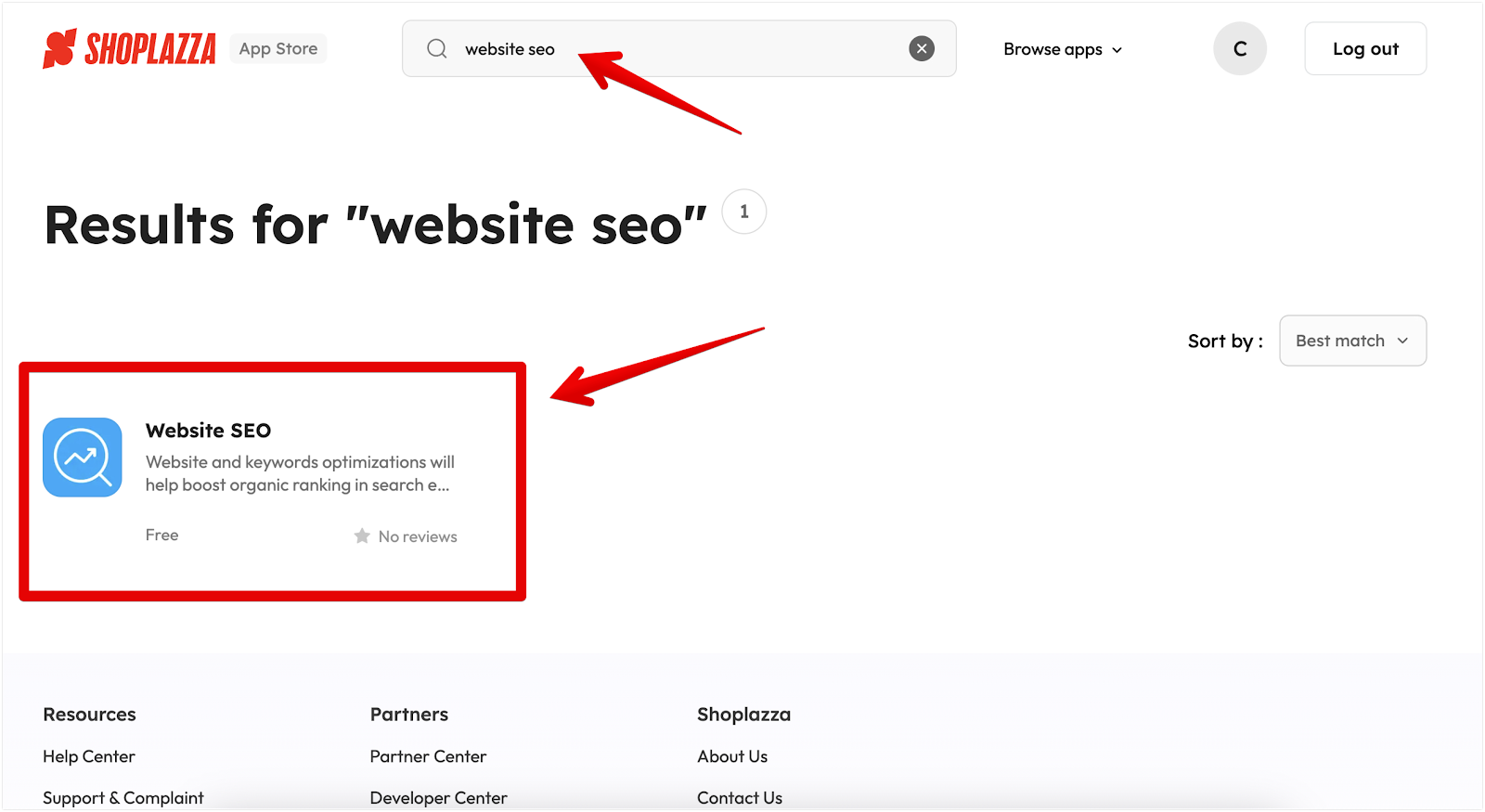 Add the app to your store by clicking Install app.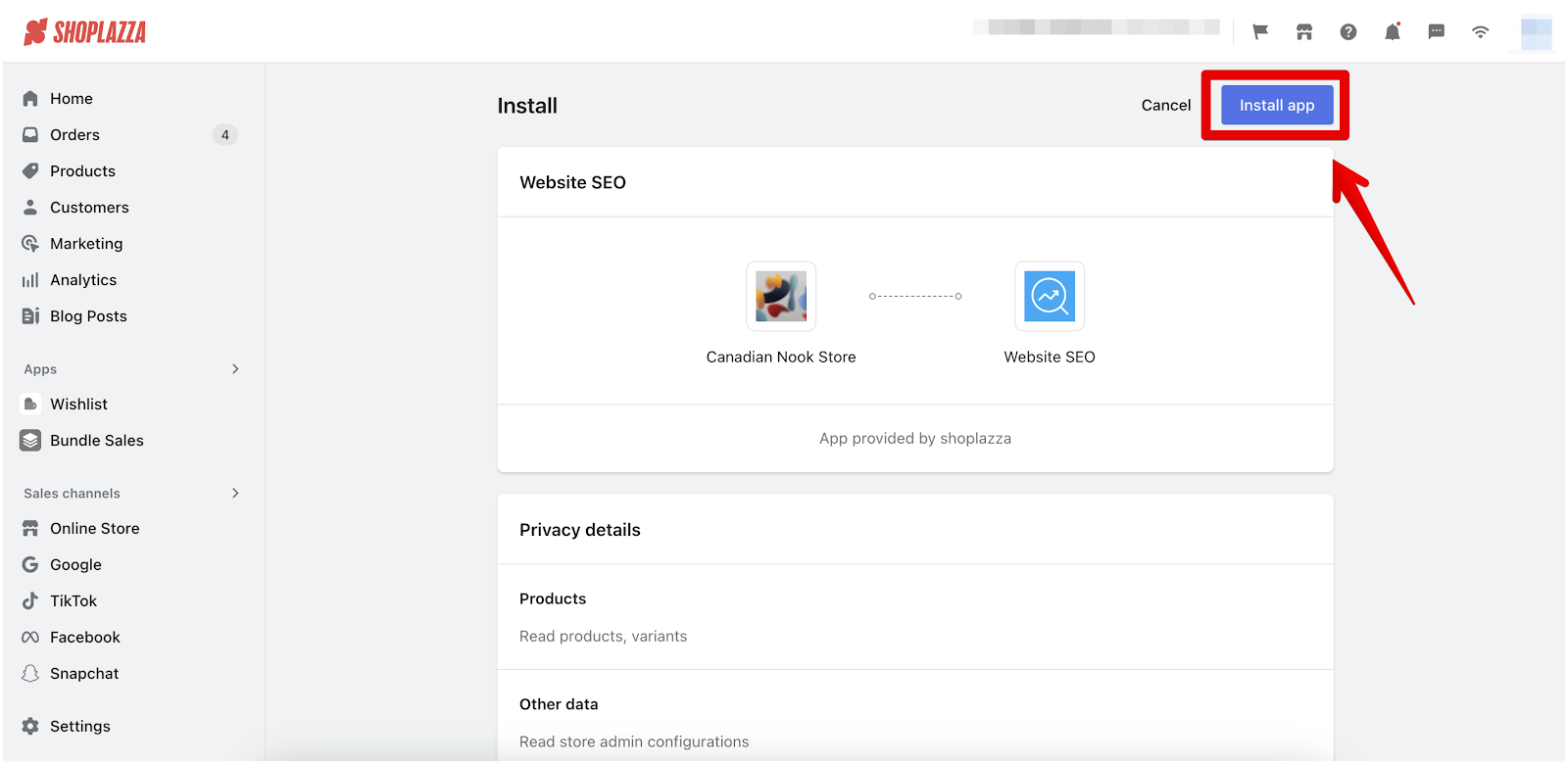 2. Configuring Homepage SEO Settings: Once in the app, enter the Homepage SEO title, description, and keywords.
The title should be both relevant and informative, as it greatly influences how search engines and users interpret your site.
In the description, incorporate keywords that reflect your store's focus, enhancing your site's search engine ranking.
For the keywords, choose terms closely related to your content, pressing "Enter" to separate each one. Saving your settings will automatically update.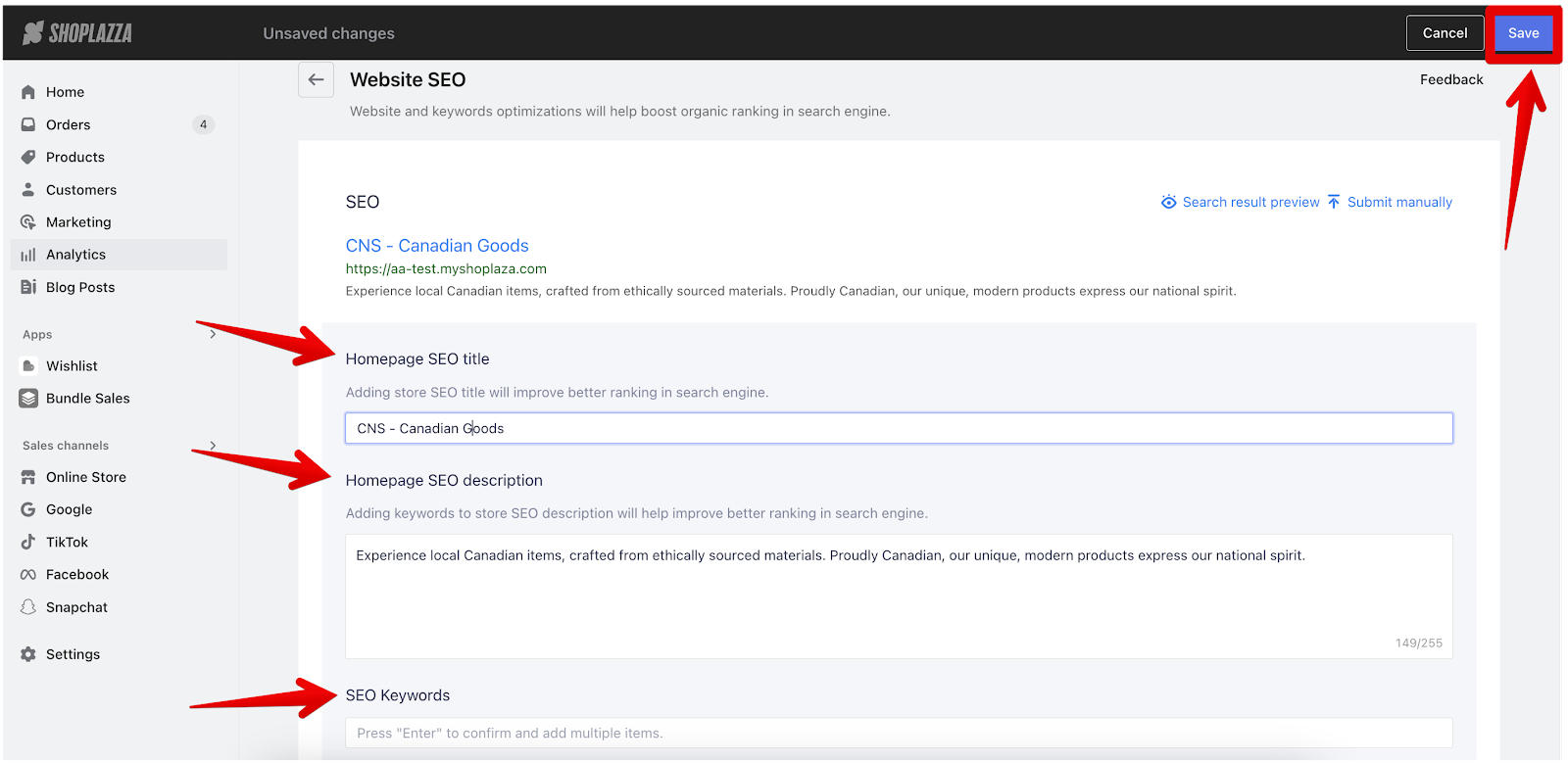 The Website SEO app from Shoplazza is a user-friendly tool that greatly assists in improving your website's search engine optimization. By keeping these settings updated with relevant keywords and descriptions, you can significantly enhance your online presence, contributing positively to your digital business's growth. Effective SEO is key to achieving prominence in the highly competitive online market.