Klaviyo is a powerful online marketing tool that provides E-commerce solutions and helps businesses to deliver more personal experiences via email, SMS, web, and push notifications on mobile devices.
Set up Klaviyo as an integration to your Shoplazza
Please follow the steps below if you would like to integrate Klaviyo and its features into your Shoplazza storefront.
1. From your Shoplazza Admin, go to > Apps > Click Visit App Store on the top right > Type in Klaviyo in the search bar and press enter/click the magnifier icon to search.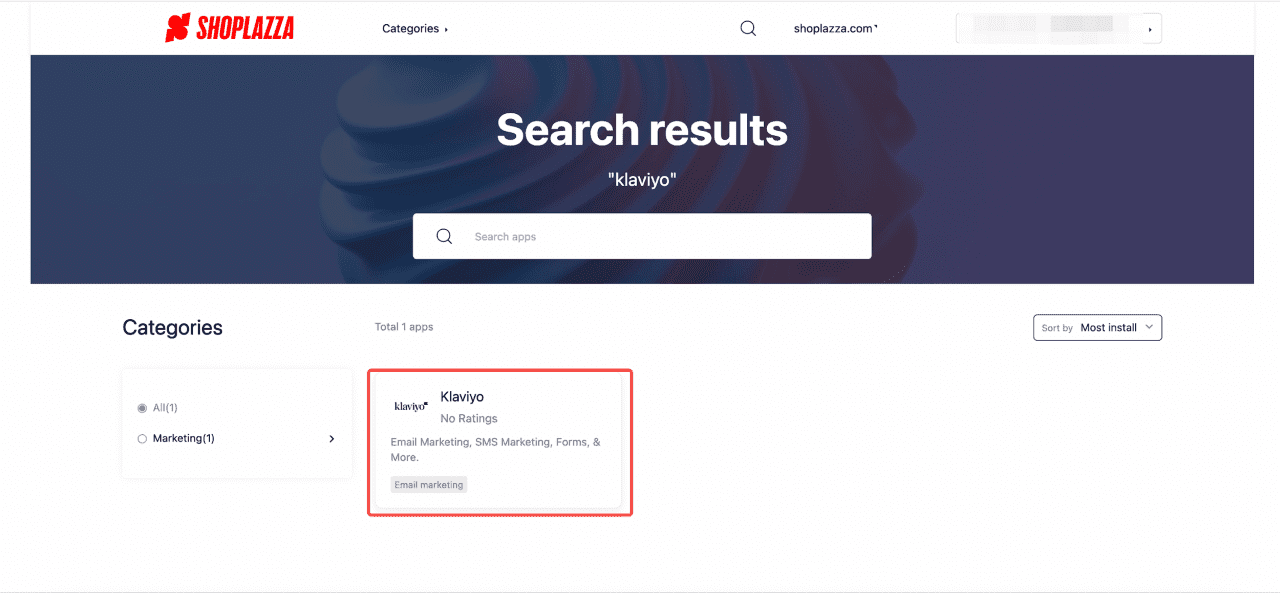 2. Click Add to download.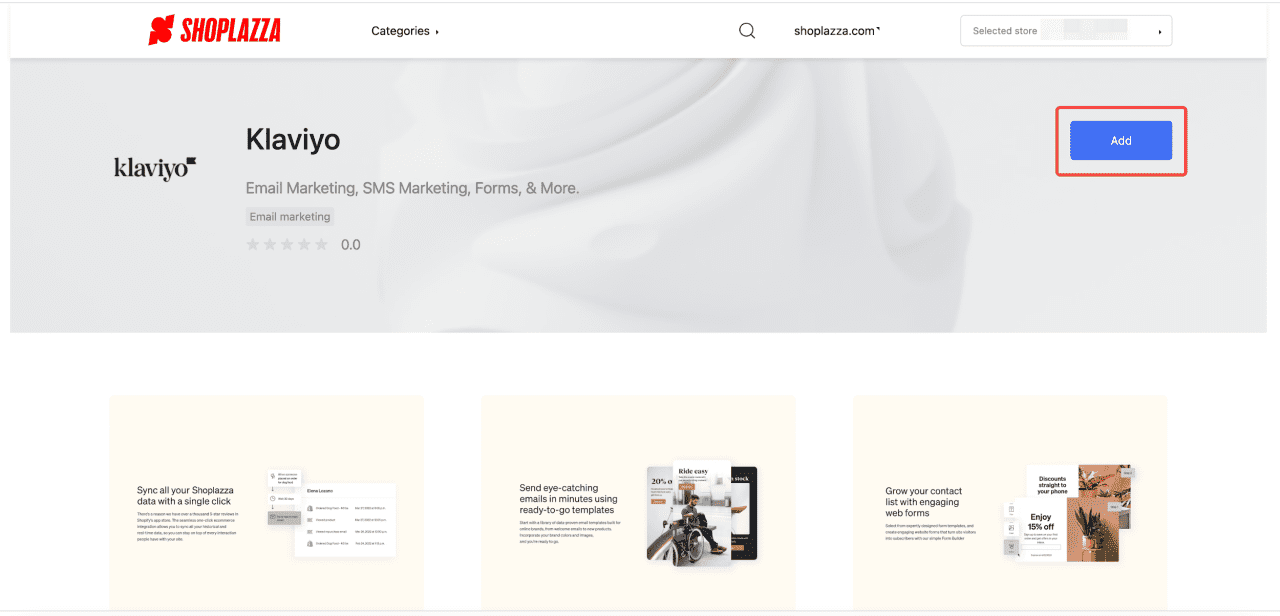 Sign up with Klaviyo
Sign up on Klaviyo and proceed with the following steps.
1. On the dashboard, refer to the upper right corner and click Account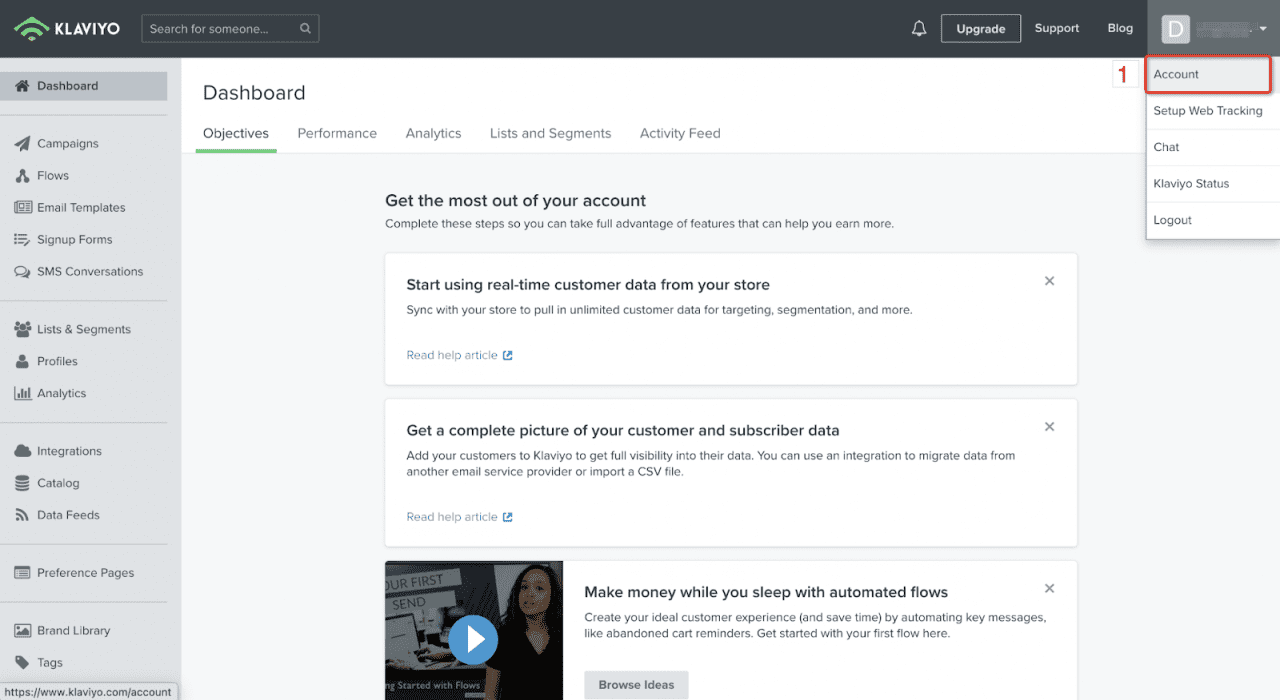 2. Select API Keys from Settings.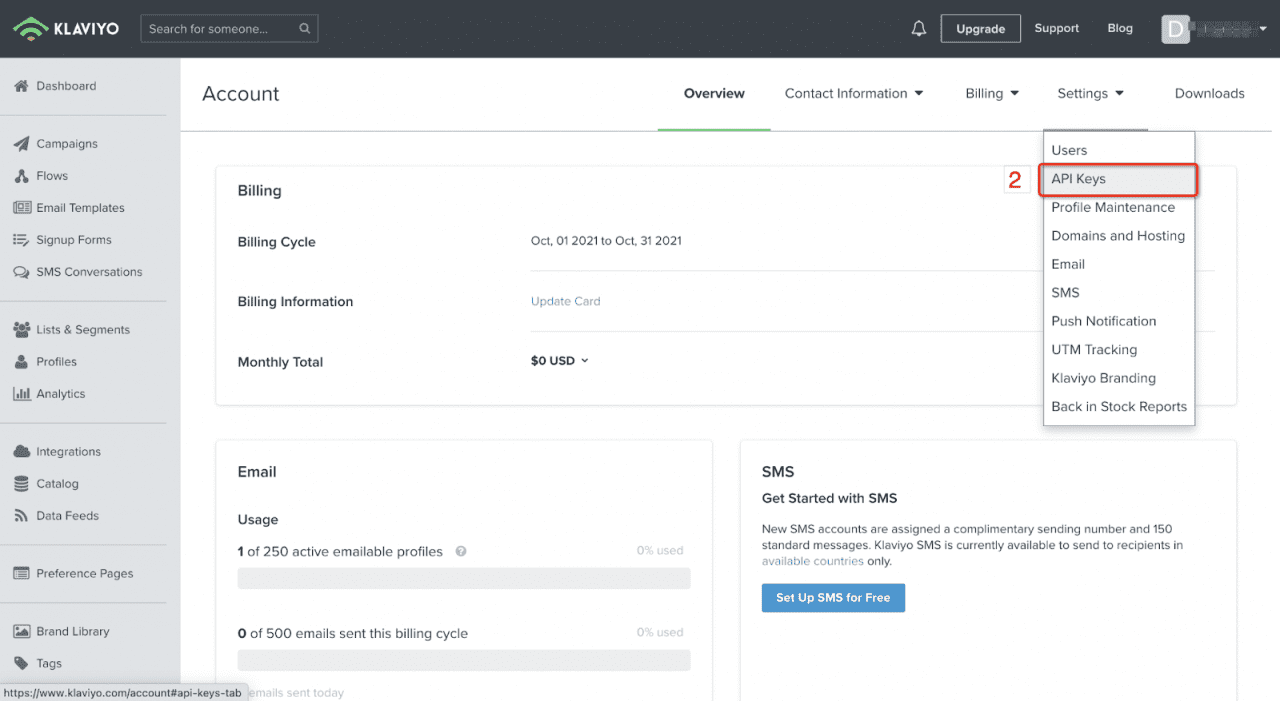 3. Copy your API keys from the page and refer back to the corrosponding section in your Shoplazza Admin to paste that information.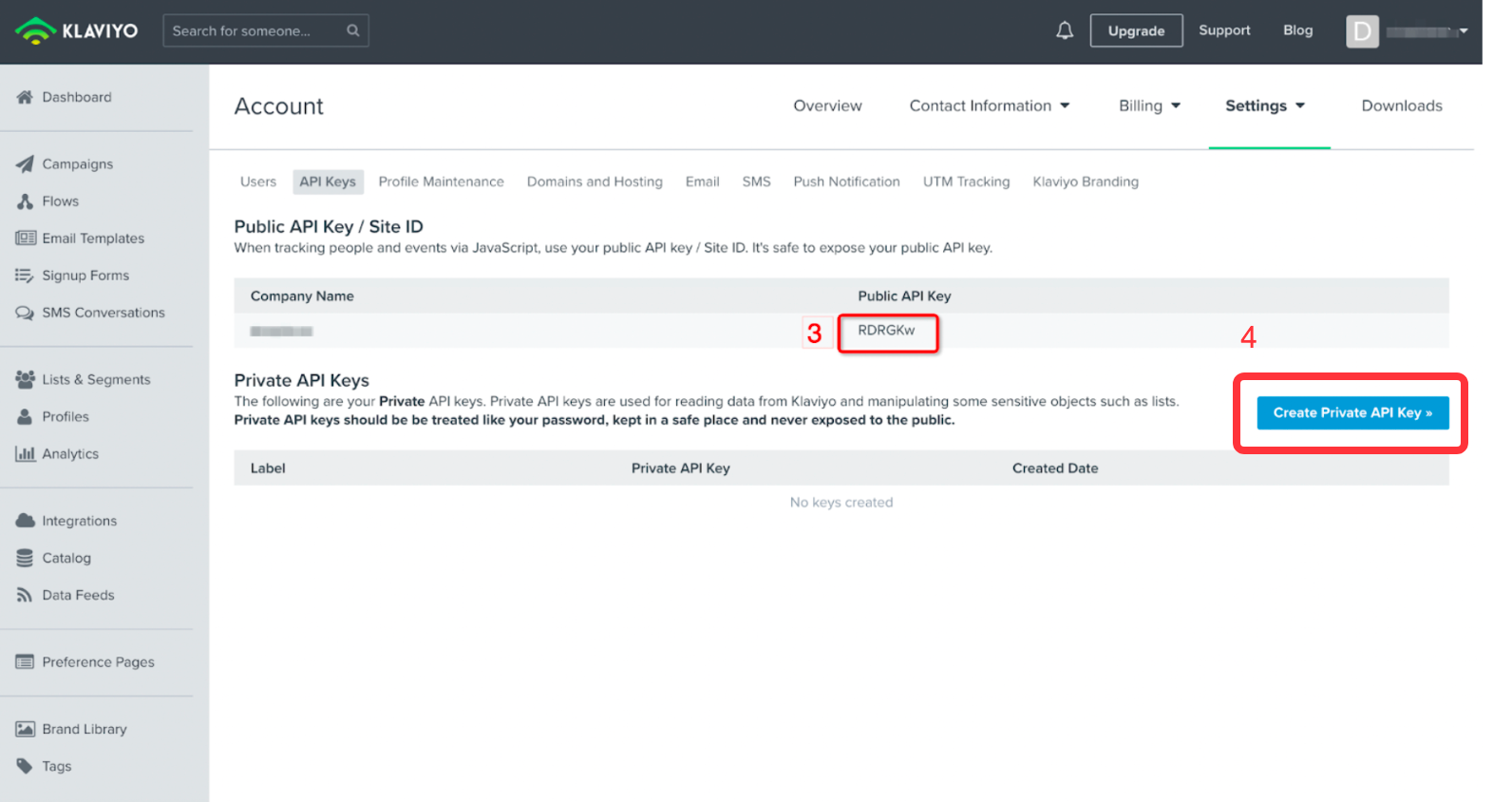 4. Click Save when you have pasted that information.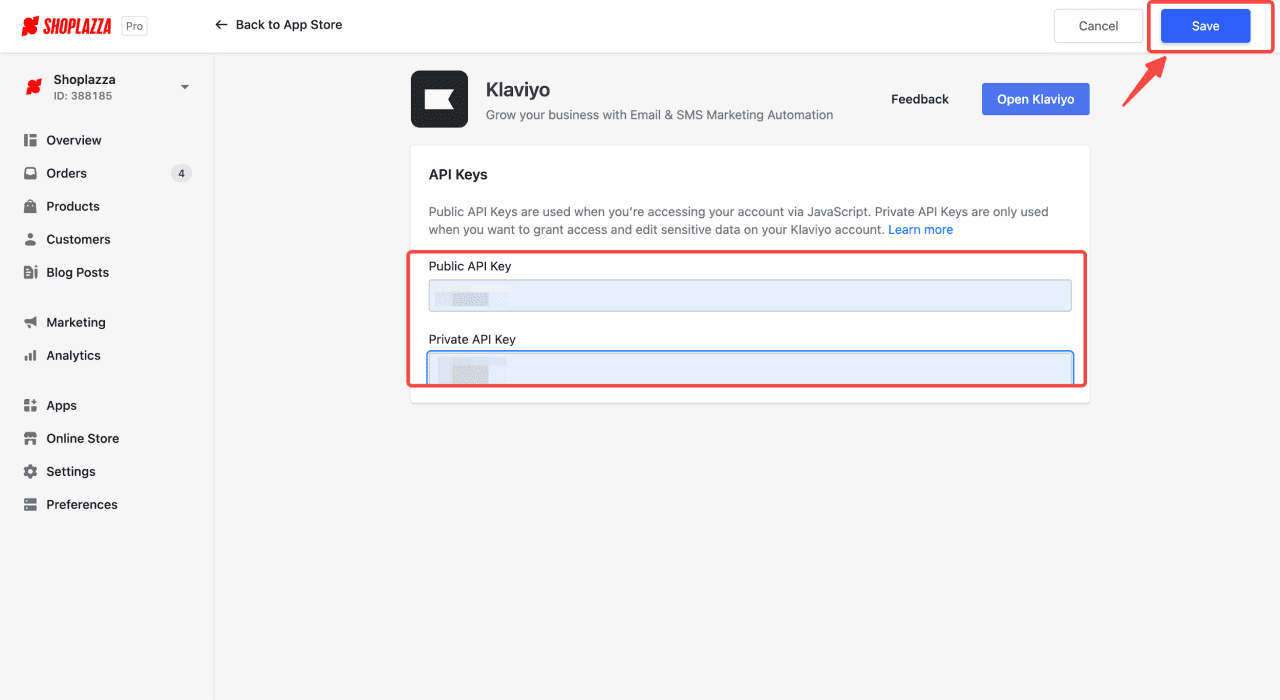 Auto-sync product feed to Klaviyo to enhance your automated emails
Your existing product feed on Shoplazza will be automatically synchronized to Klaviyo when you establish a connection, and it should appear like this on Klaviyo: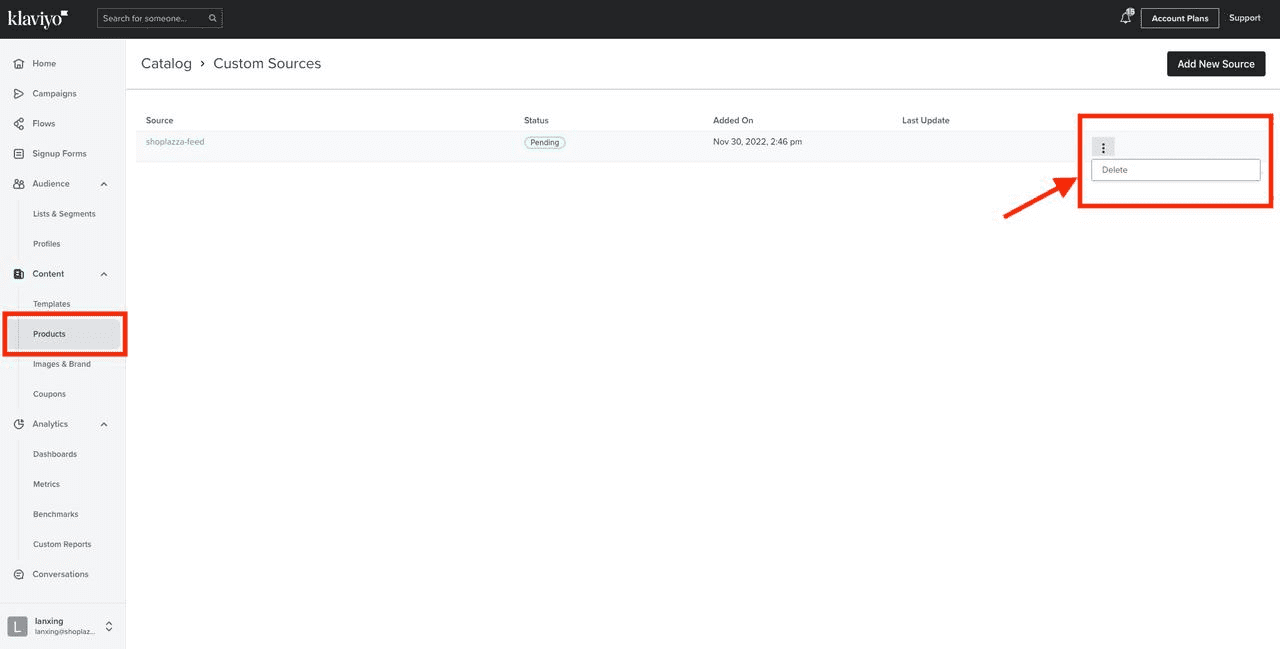 Note:
Klaviyo has integrated an auto-synchronize feature to update your custom catalog source. If you manually updated your source previously, please press Delete and wait another 5-10 minutes before reconfiguring your API keys through the same process to automatically synchronize your product feed.
Klaviyo provides you the ability to seamlessly integrate with Shoplazza. Once connected, you can leverage granular data about your customers to tailor your marketing. It's important to set up your store integration correctly and to your specific needs.