Automated collections are suitable for merchants with a large number of SKUs. You can specify whether products need to meet all of the conditions or any of the conditions. When you add a new product that matches the selection conditions for a collection, the product is automatically added.
Steps
Here are the steps on how to create automated collection.
1. From your Shoplazza Admin > Products > Collections, click on Create Collection.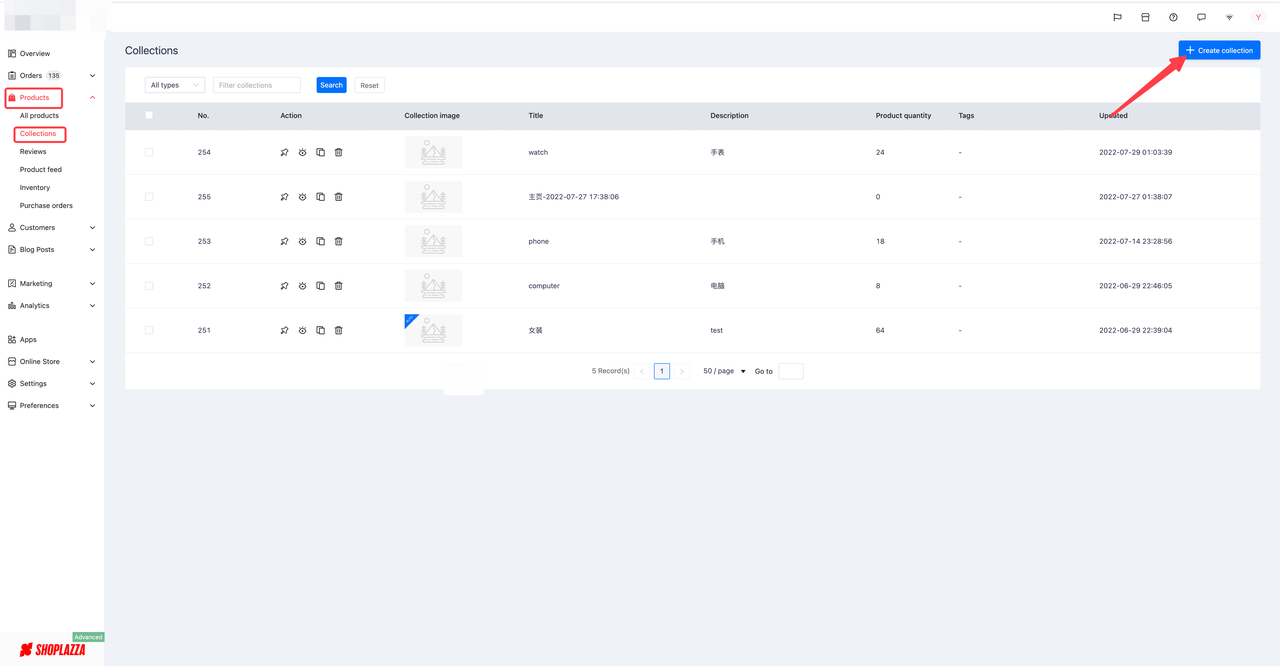 2. After you enter a title and description of the collection. Head over to Automated under Product filters, and click on Add condition.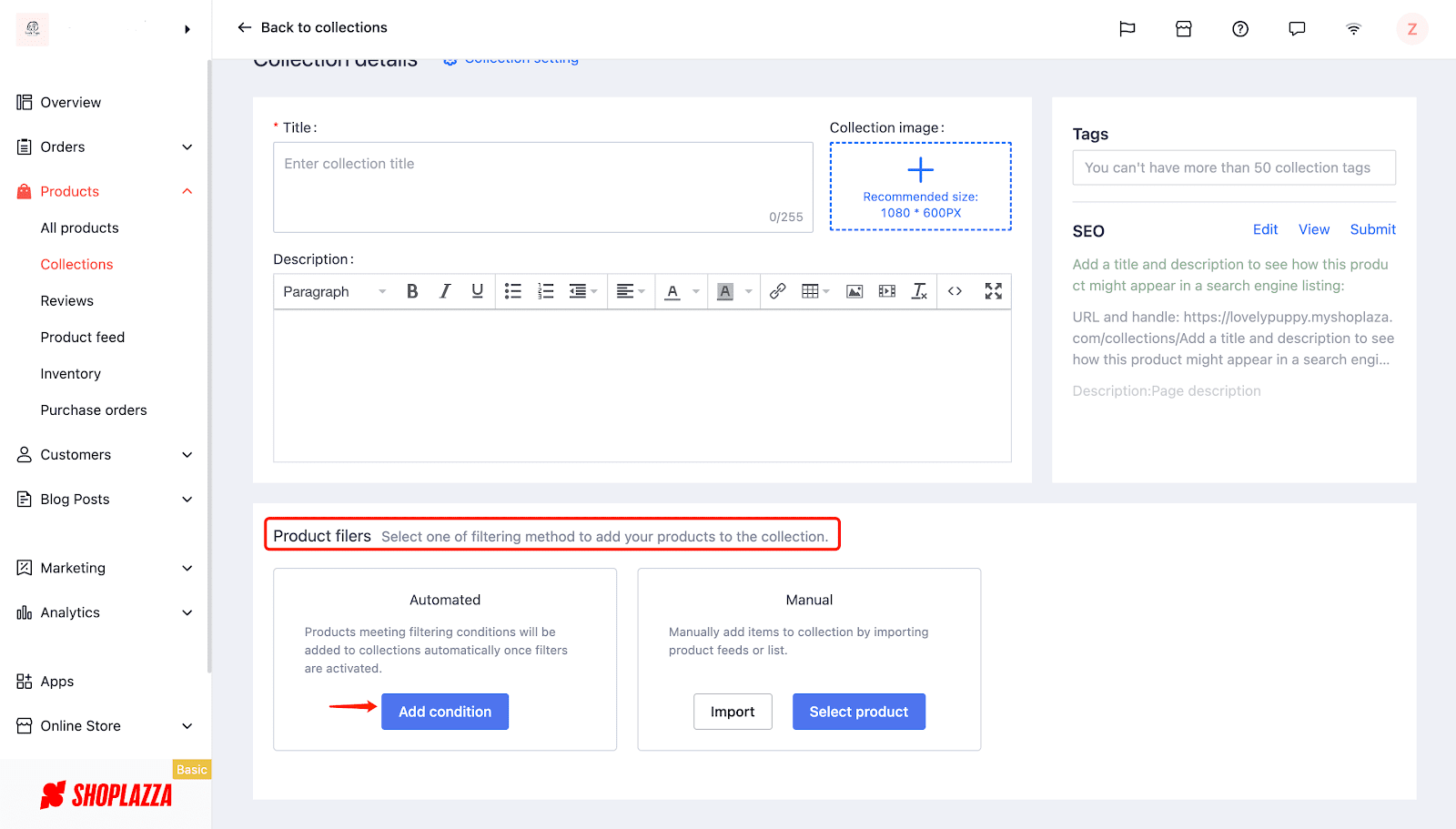 3. Here you can use the drop-down lists to set the collection conditions. You can select whether products need to match all conditions or any condition to be included in the collection.
When All conditions is selected, products will be automatically added to the automated collection only if they meet all conditions.
When Any condition is selected, products can be automatically added to the automated collection if they meet any of the conditions.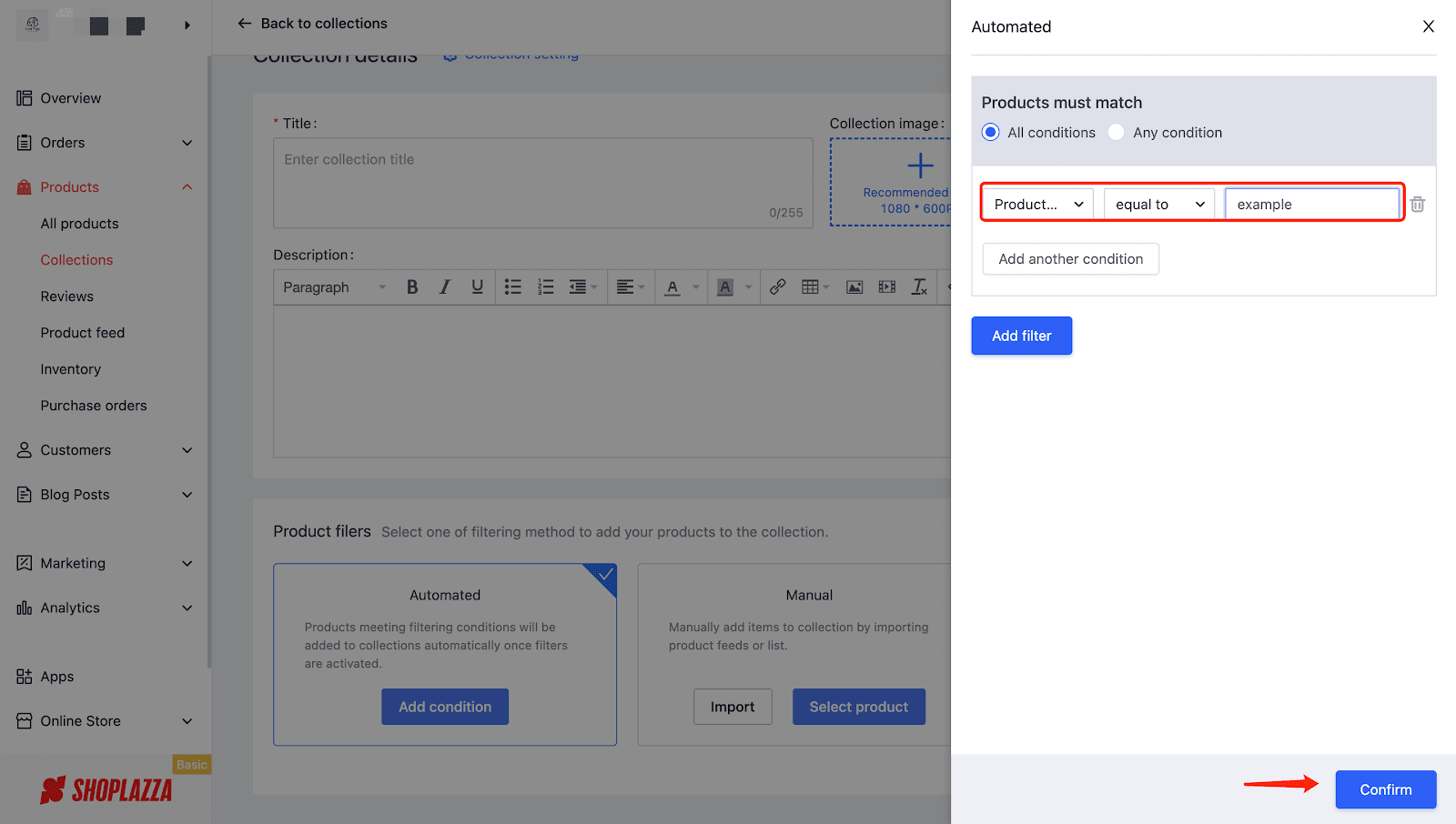 4. If you want to add more than one condition, then click Add another condition and repeat the steps. After you've created the conditions click Confirm to add matching products.