Use Shoplazza's product sorting tool to display products in your collections according to particular marketing strategies.
Assuming you've logged in to your Shoplazza admin, head over to "Collections" under "Products".
Steps
1. Select the collection that needs to be sorted.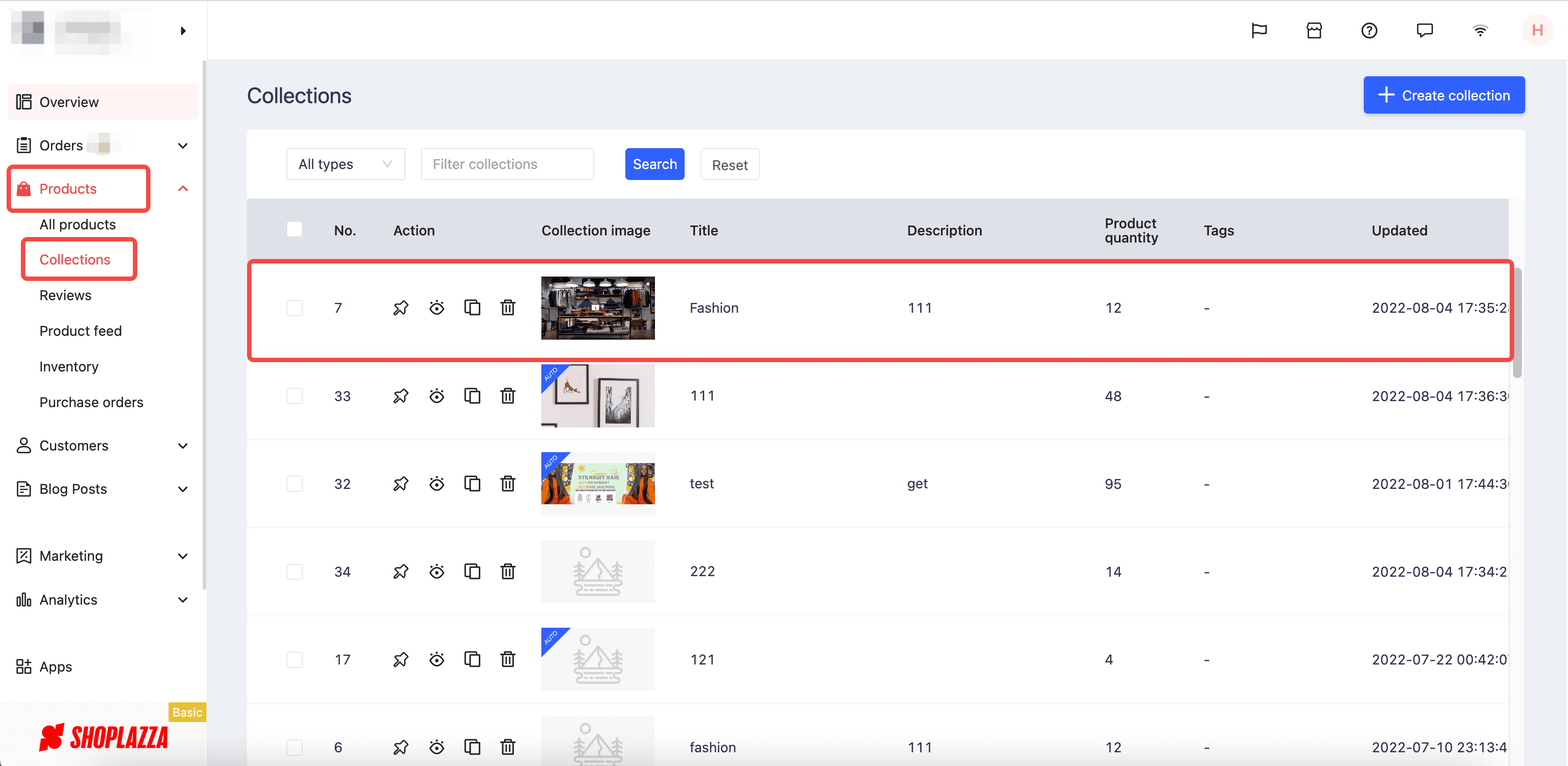 2. You'll see a Sort bar with product sorting options by scrolling down on the Collection details page.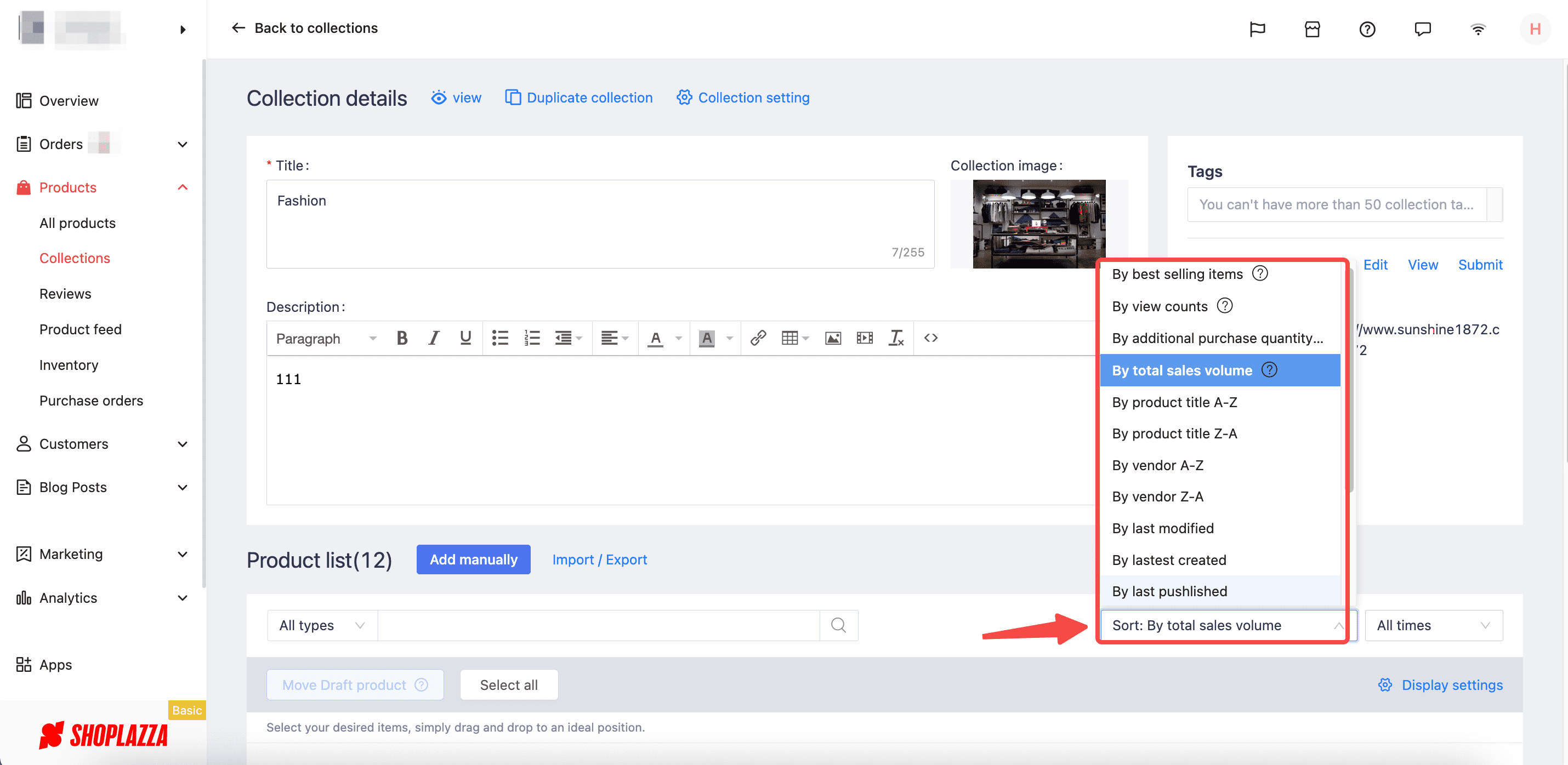 3. Depending on the condition selected, the product display order will change. See examples below.
Sort by product title A-Z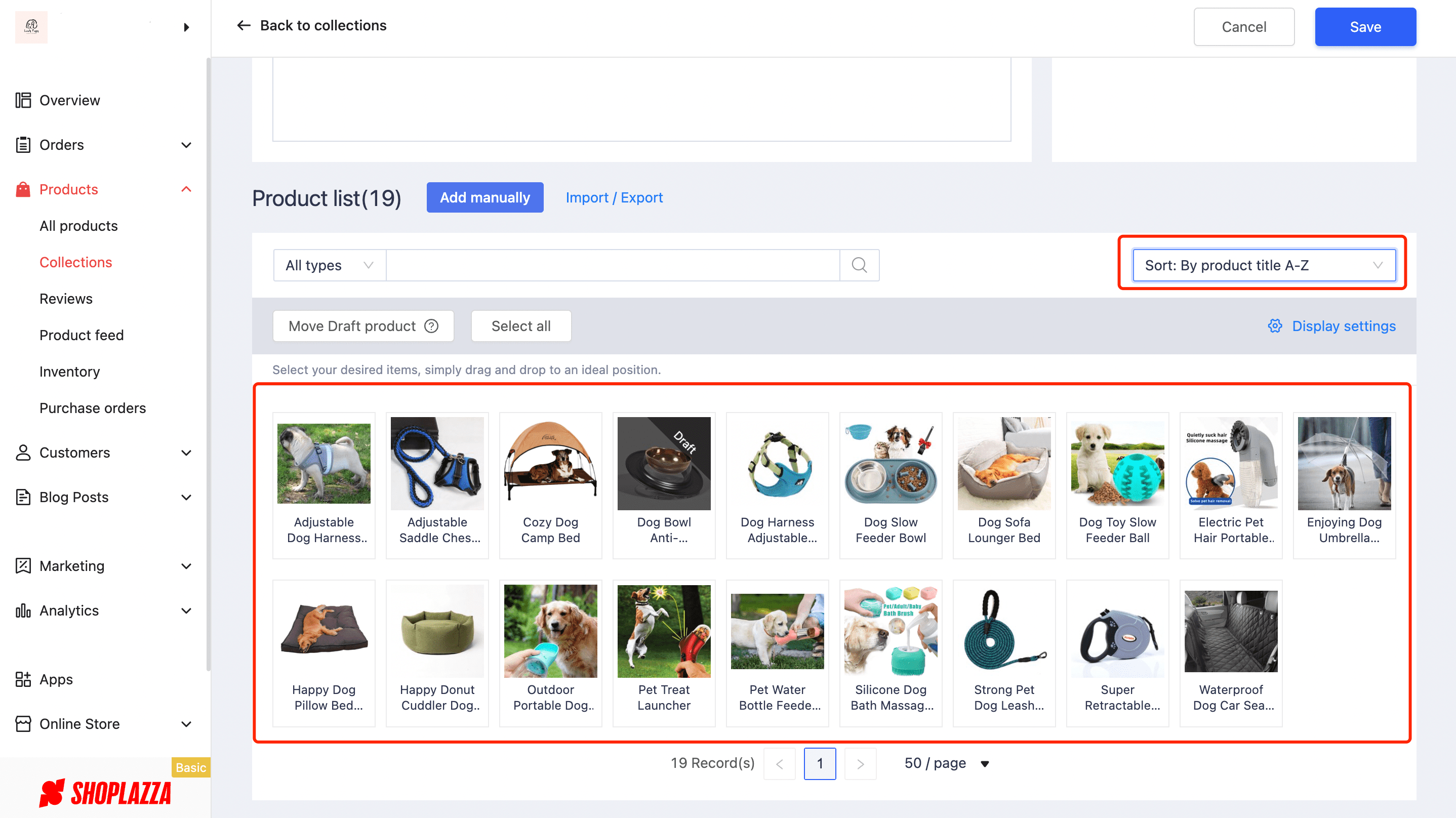 Sort by price, low to high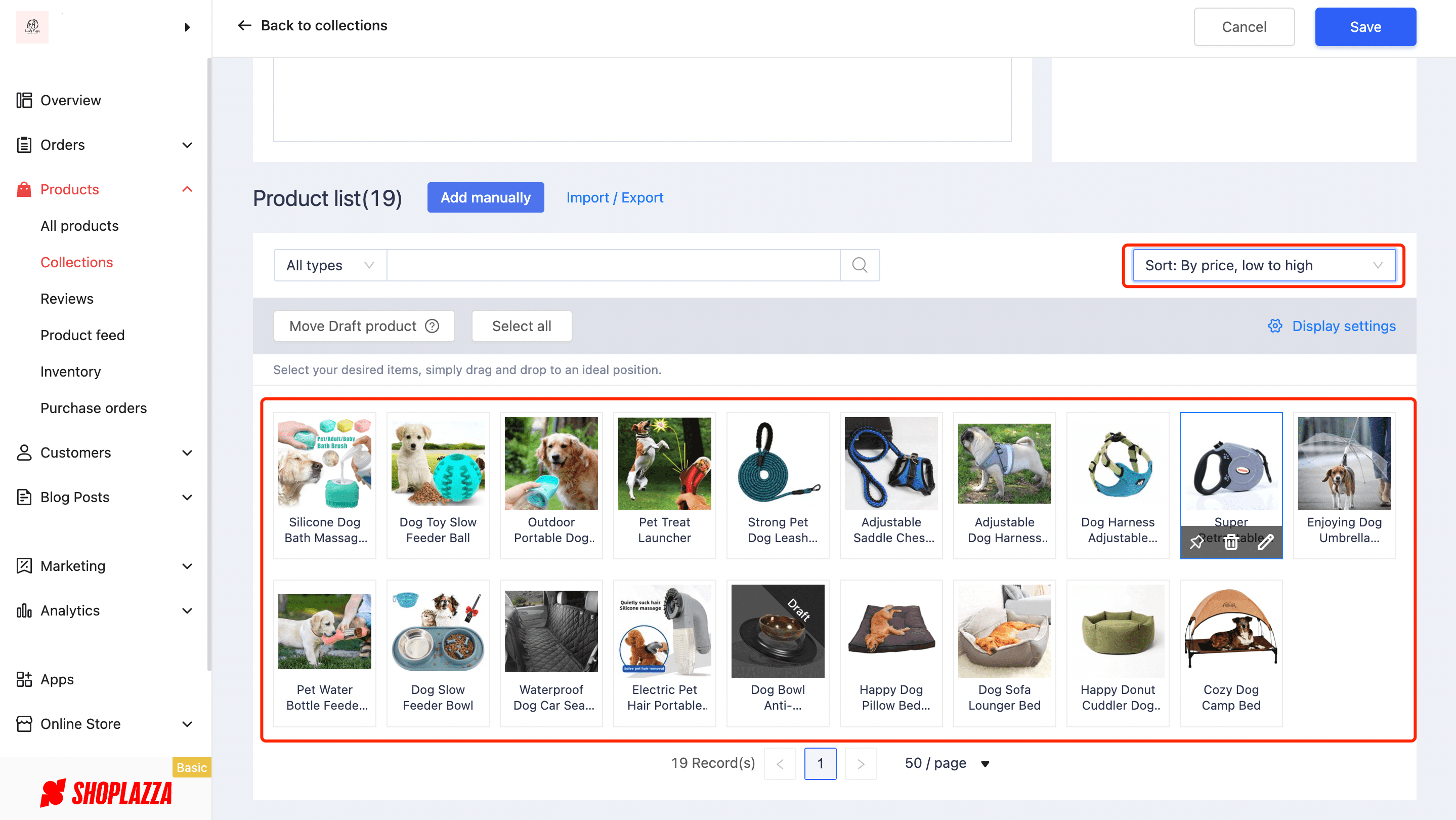 4. You can also manually sort products if the default sorting conditions don't work for you. Simply select a product and drag it where you want.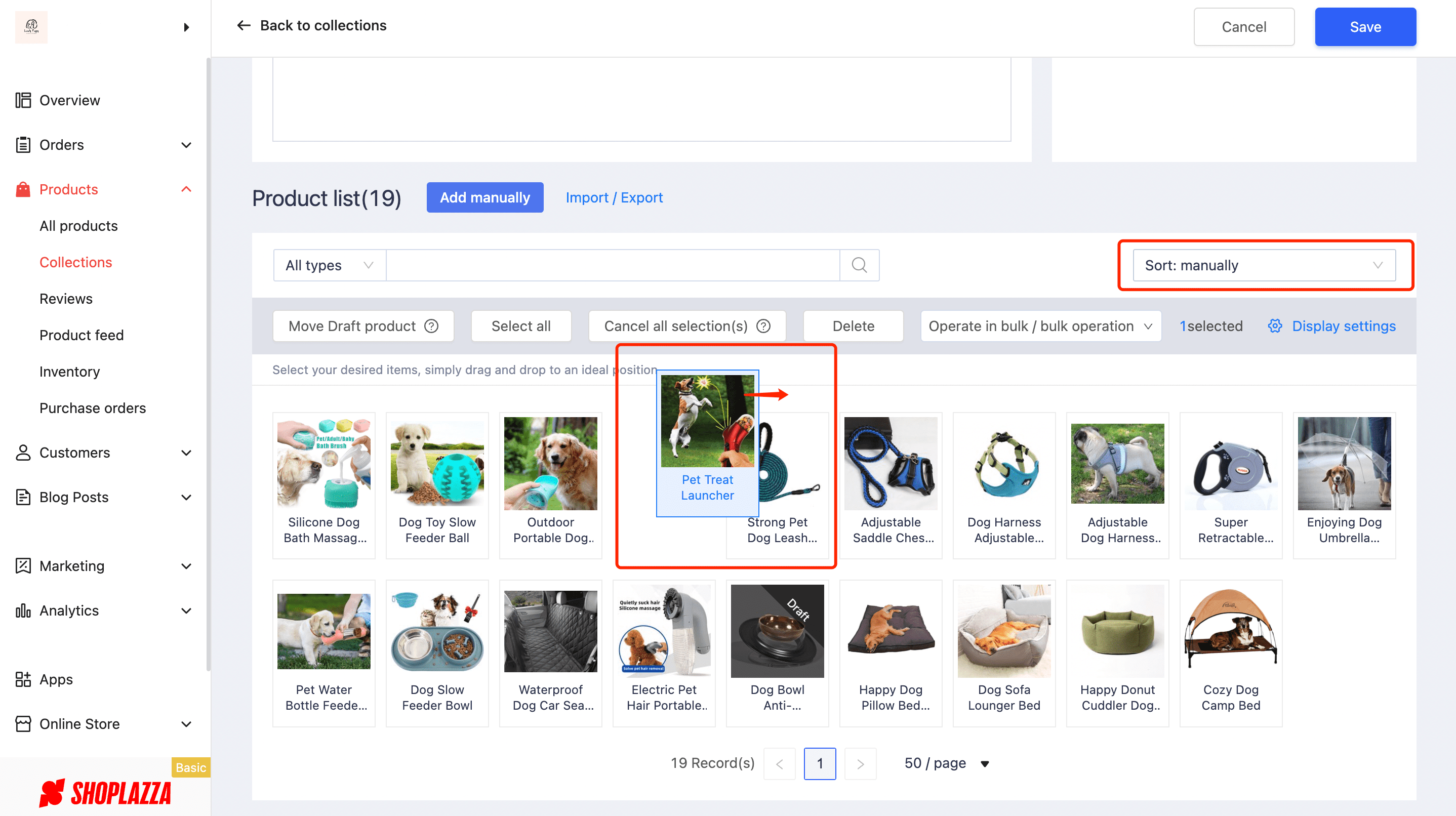 5. Additionally, you can Pin-to-top certain items so that its display position is unaffected by sorting conditions.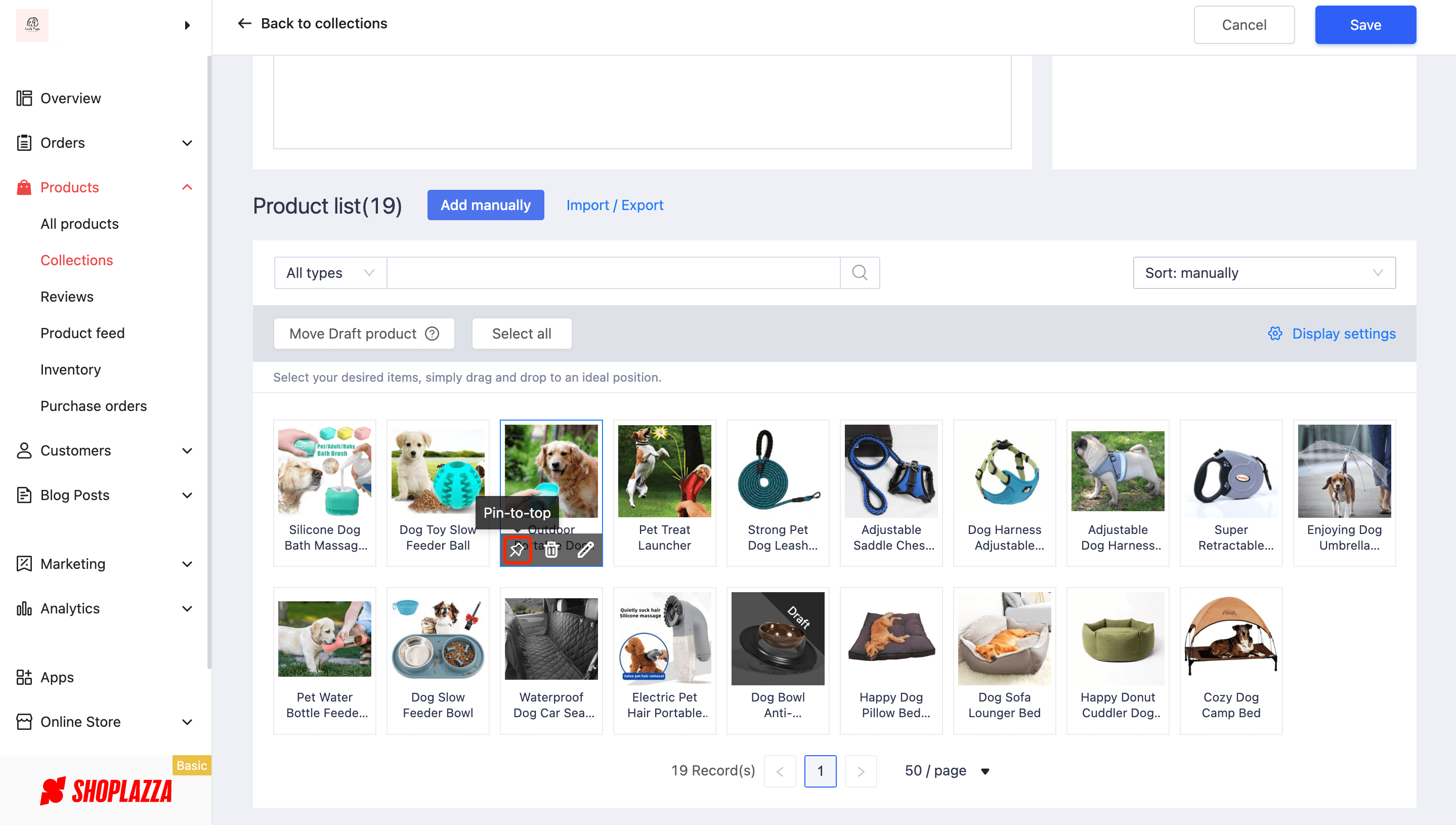 6. Sorting while importing. This can save you time if you want to sort all of the products into a certain order, replace all existing products with new ones, or display imported products at the top or bottom of existing ones.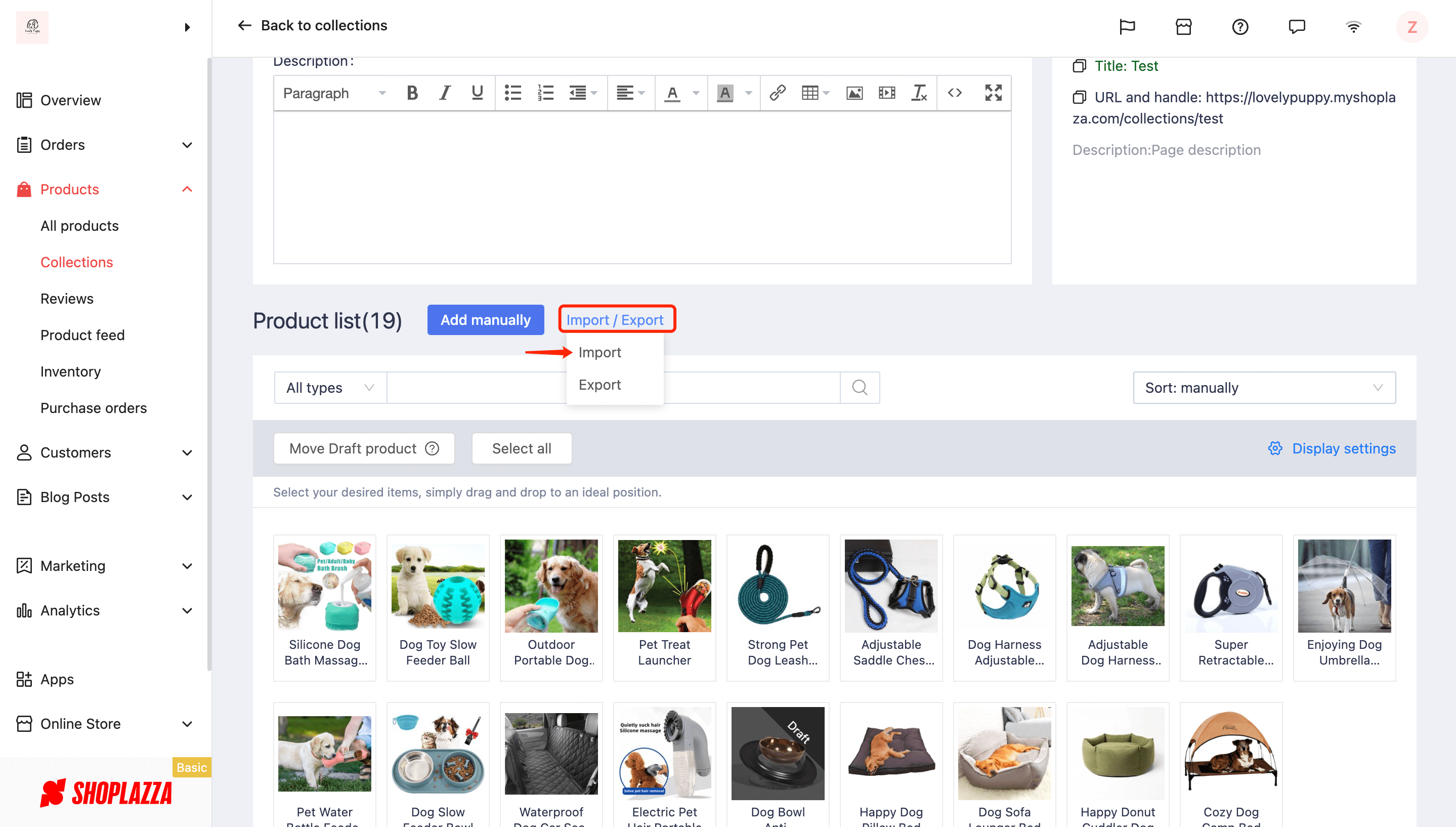 Click Select file to import existing product files.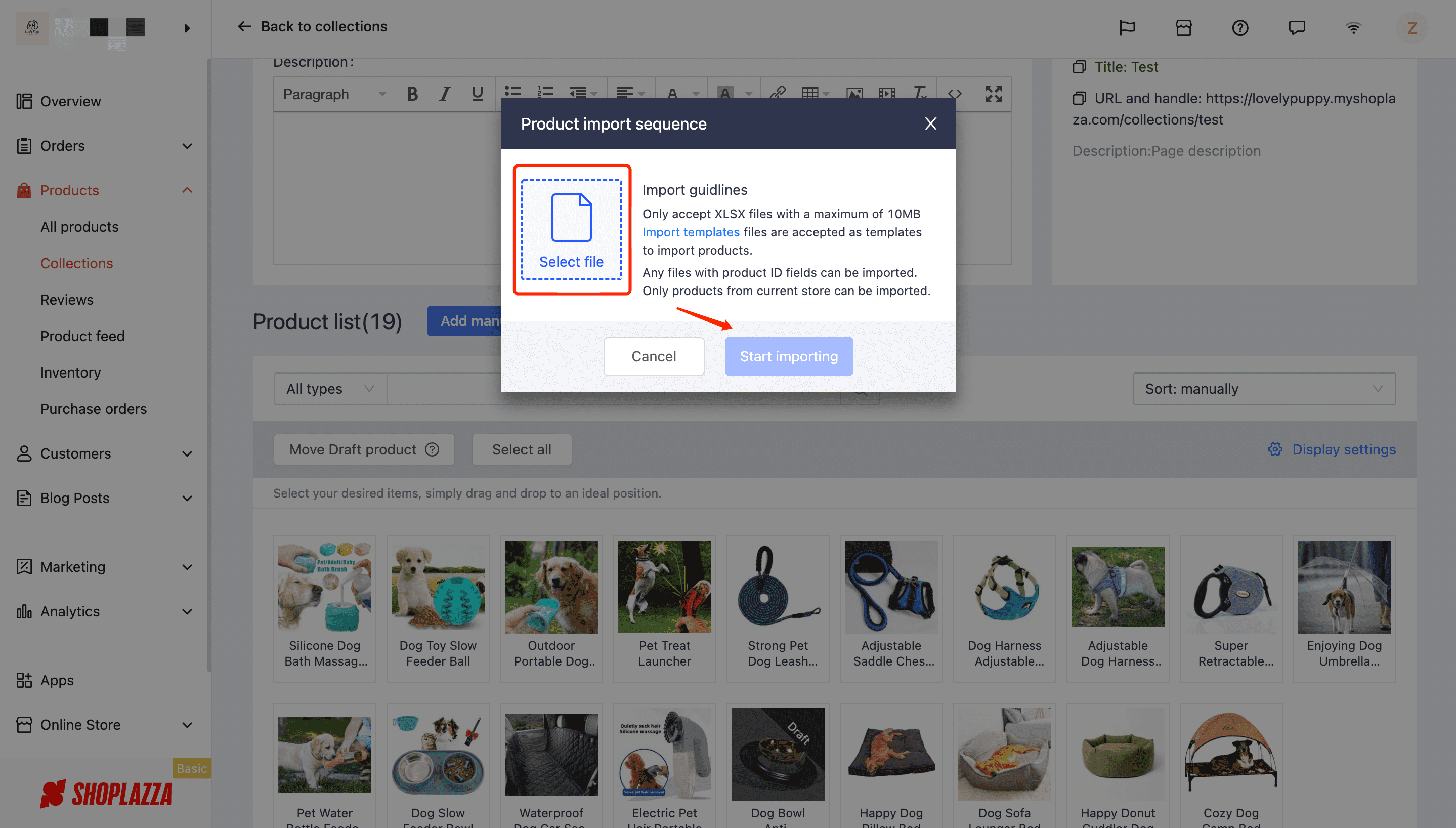 Once the product file has been uploaded, select one of the four import sequences under Import guidelines to start importing.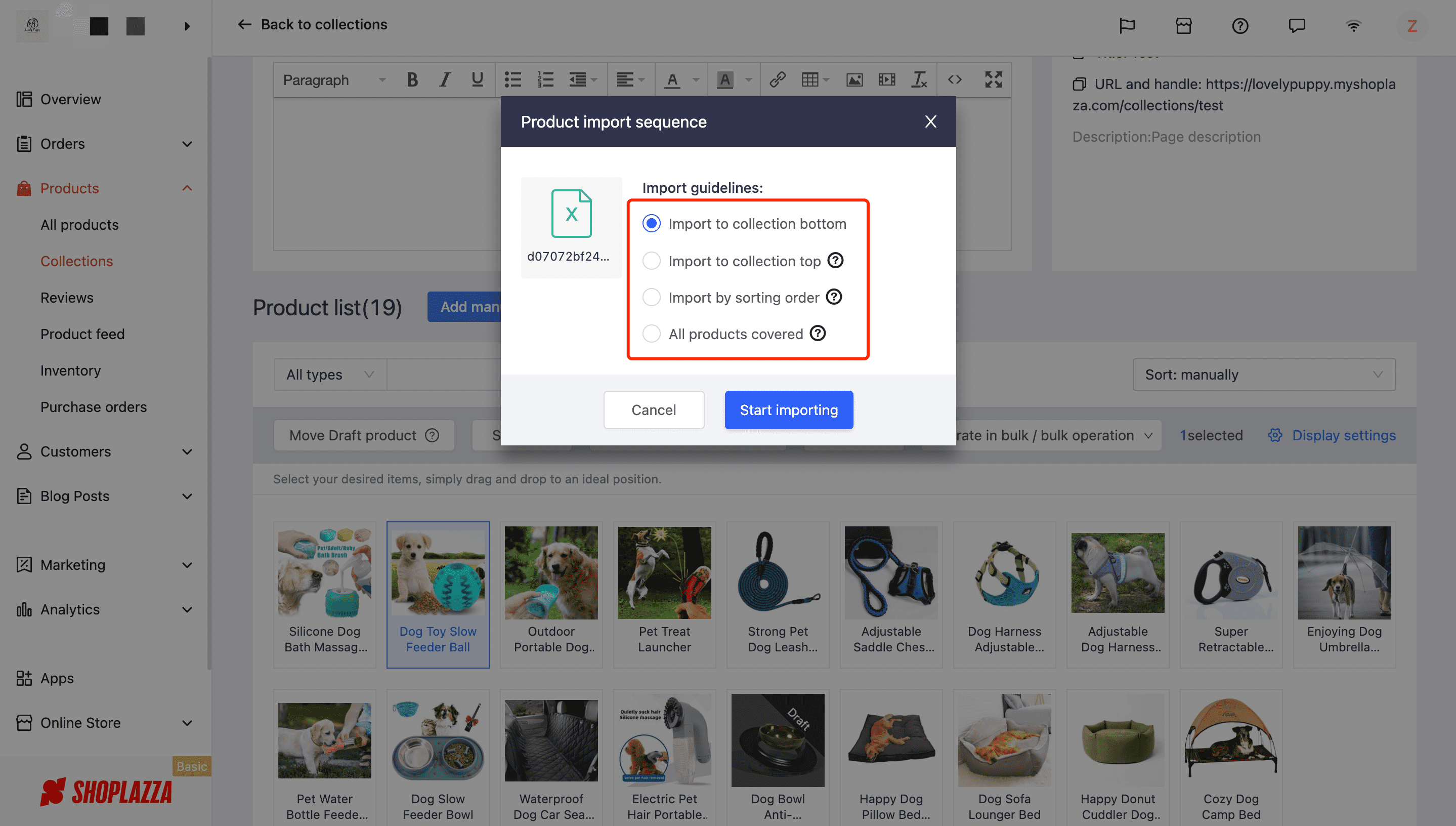 7. By adjusting Display settings, you can also customize how products are shown in the collection so that you can better sort them.