Shoplazza allows you to add reviews to your store's products. You can easily include elements like comments, ratings, titles, country of origin, names, images, and likes. This feature enhances transparency and customer engagement. This article will walk you through the basic steps of writing a review in your Shoplazza admin.
Steps
1. From your Shoplazza admin > Products > Reviews, click on Write a review.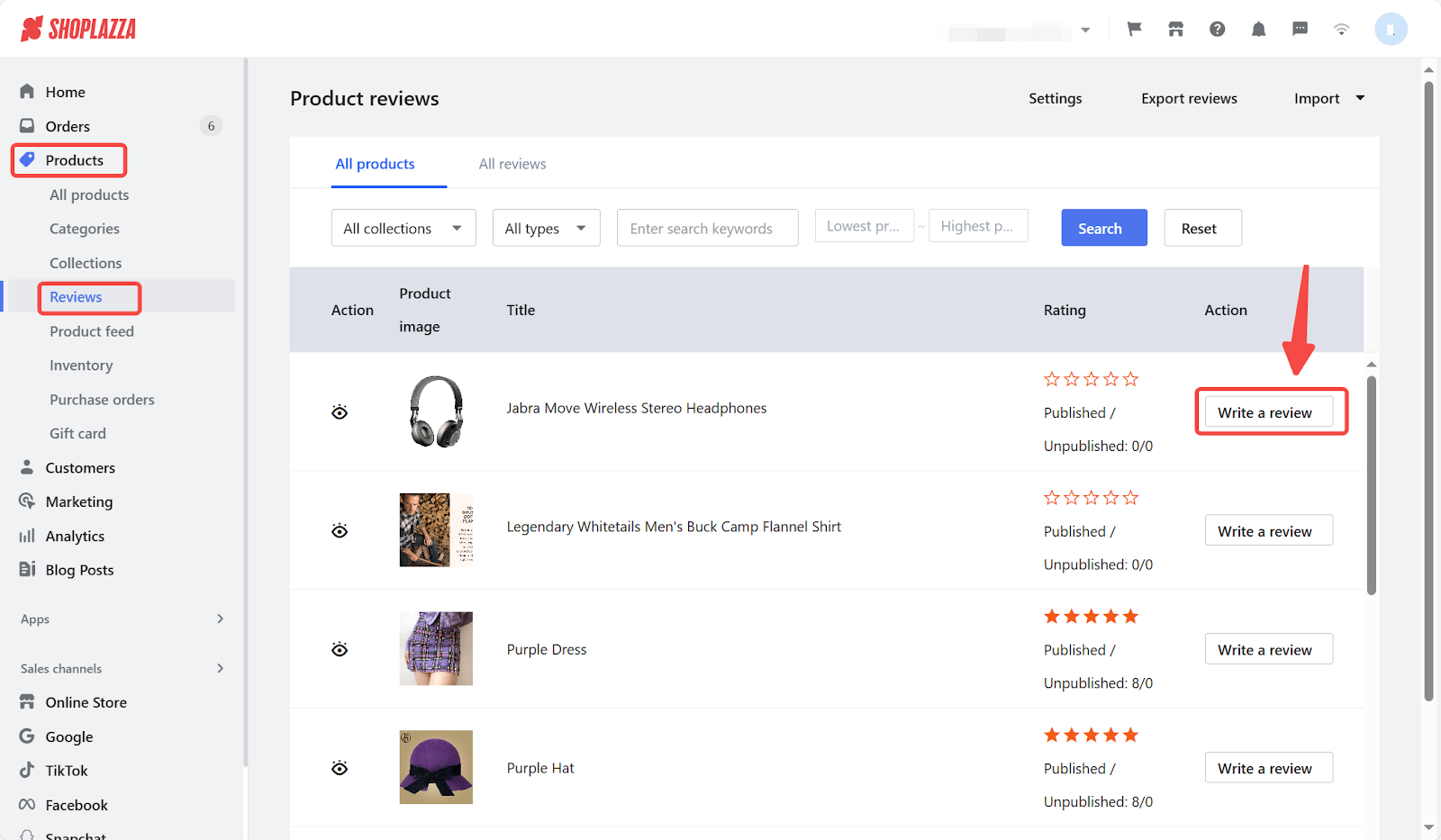 2. Enter your review details here. For additional reviews on the same product, click Add to keep writing.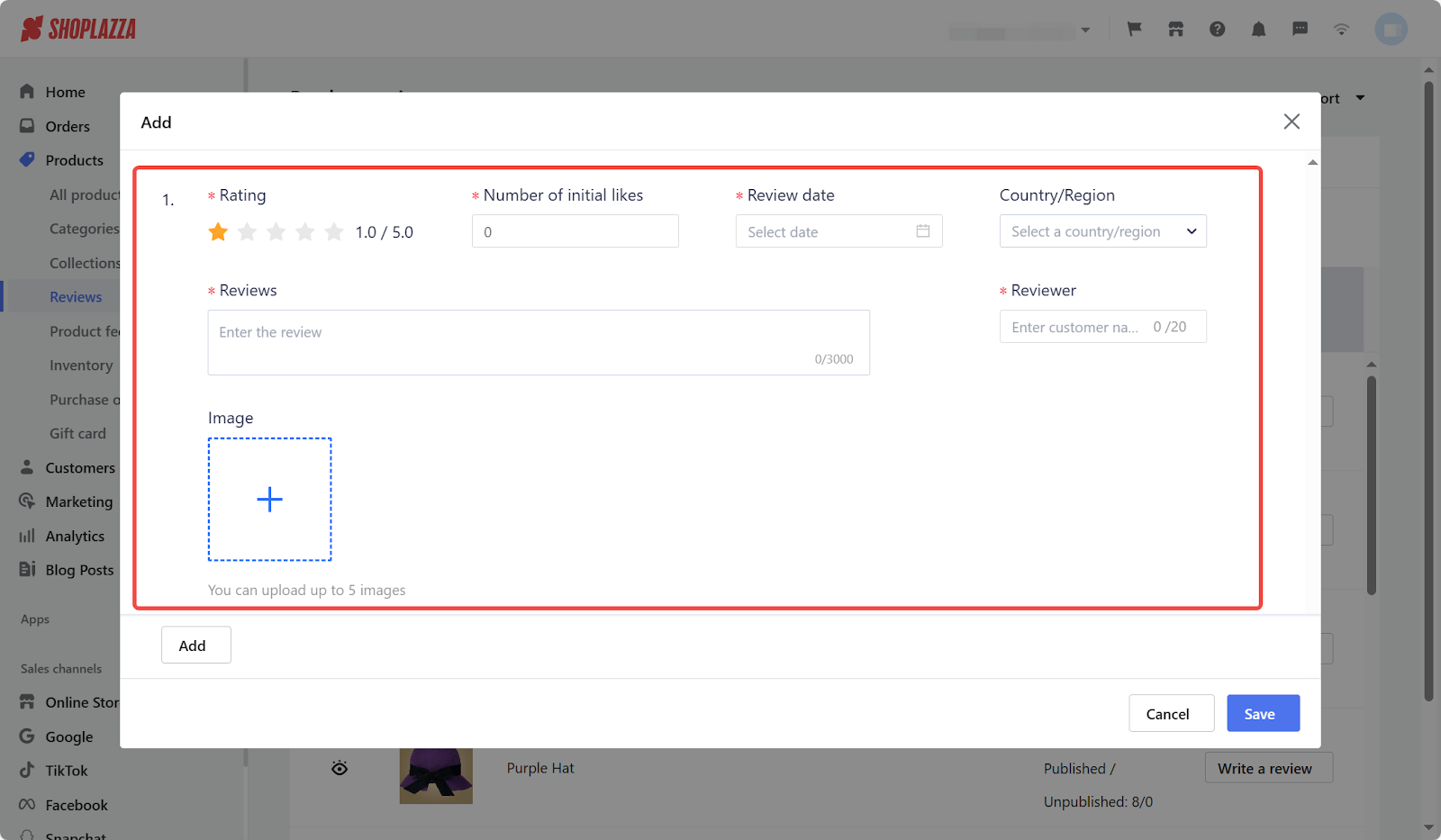 3. Click Save to complete the writing.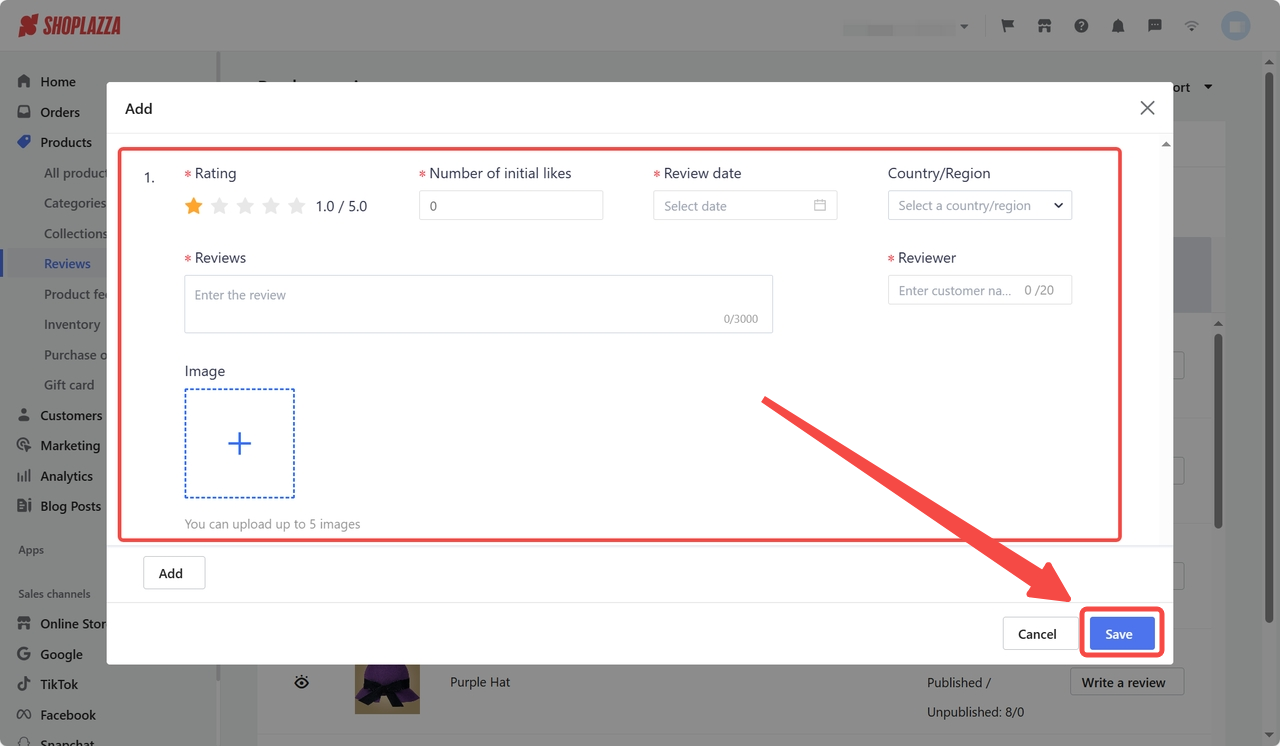 Note
Content marked with a red asterisk must be filled in.
By following the above steps, you can easily write a product review in your Shoplazza admin. This will empower you to effectively engage with your customers, improve your product visibility, and increase your overall sales on Shoplazza. Remember, your insight and honesty can make a real difference in your customer's shopping experience.