A Product Feed is a data source containing information about all products in the store. Through the data source, you can also upload all products in the store to different advertising platforms for promotion.
Steps
1. Head over to your Shoplazza Admin > Products > Product feed > Add feed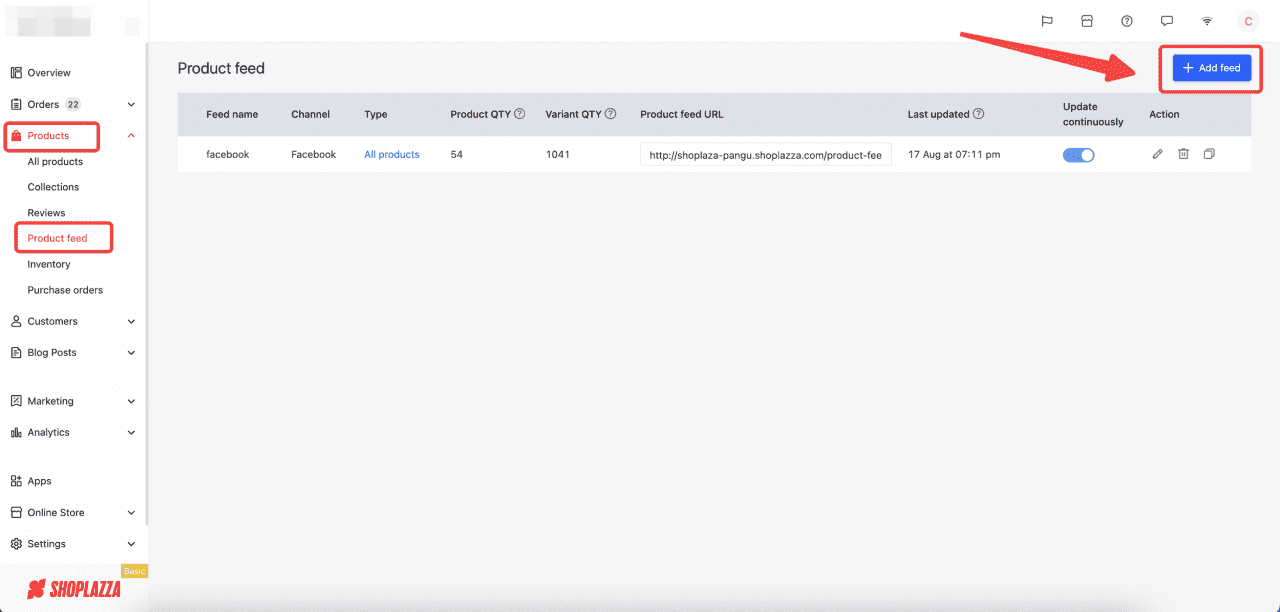 2. Enter the feed name and select the promotion channel (Facebook Feed, Bing Feed, Pinterest Feed, and Criteo Feed are currently supported)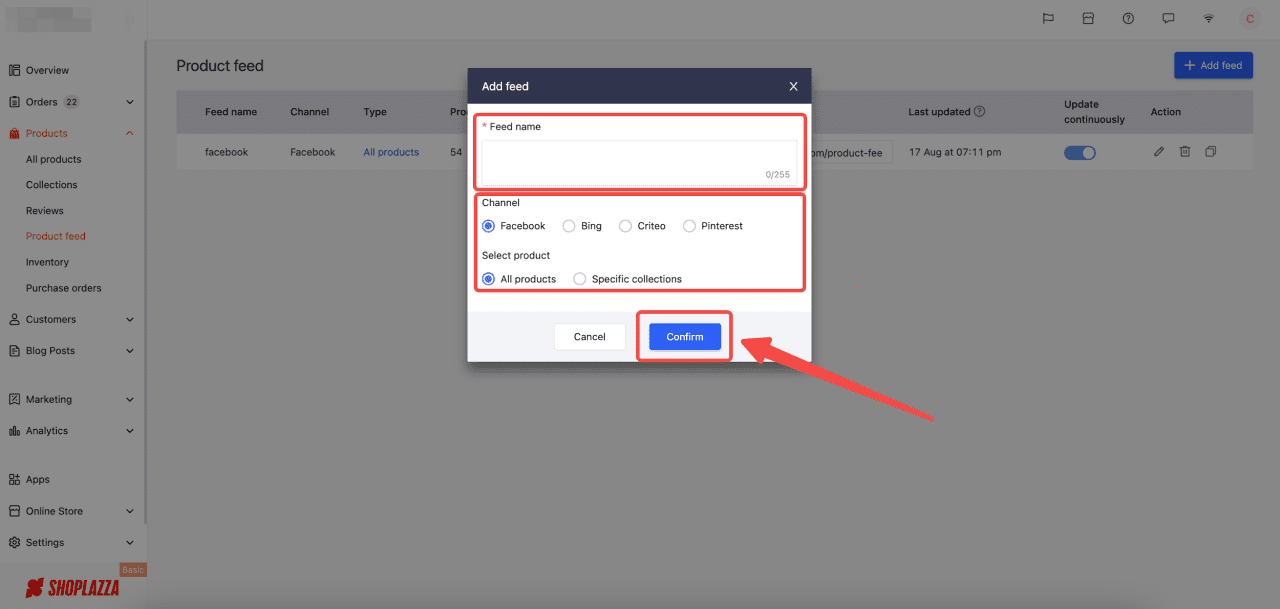 3. Add the promotion channel and wait for product data to be generated by the system.
Note
This process takes some time, so closing the page does not affect the writing process.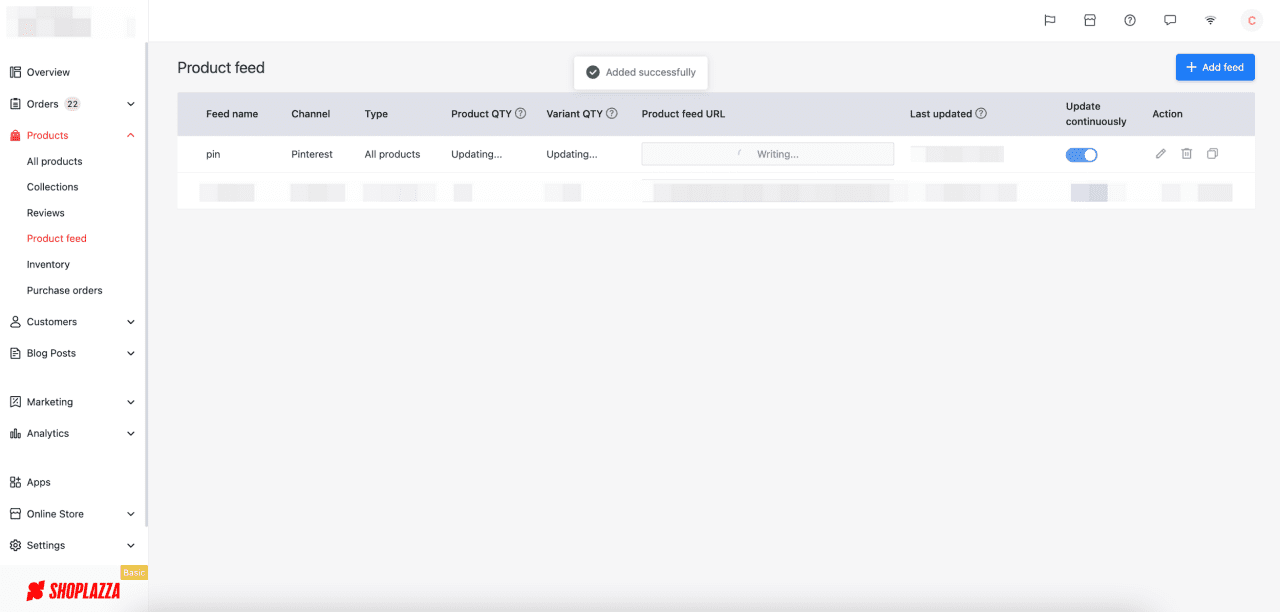 4. Once data generation is complete, the page will display the Feed information, including name, channel, number of products, feed URL, update time, etc. Click the copy button to copy the URL and upload it to the corresponding platform.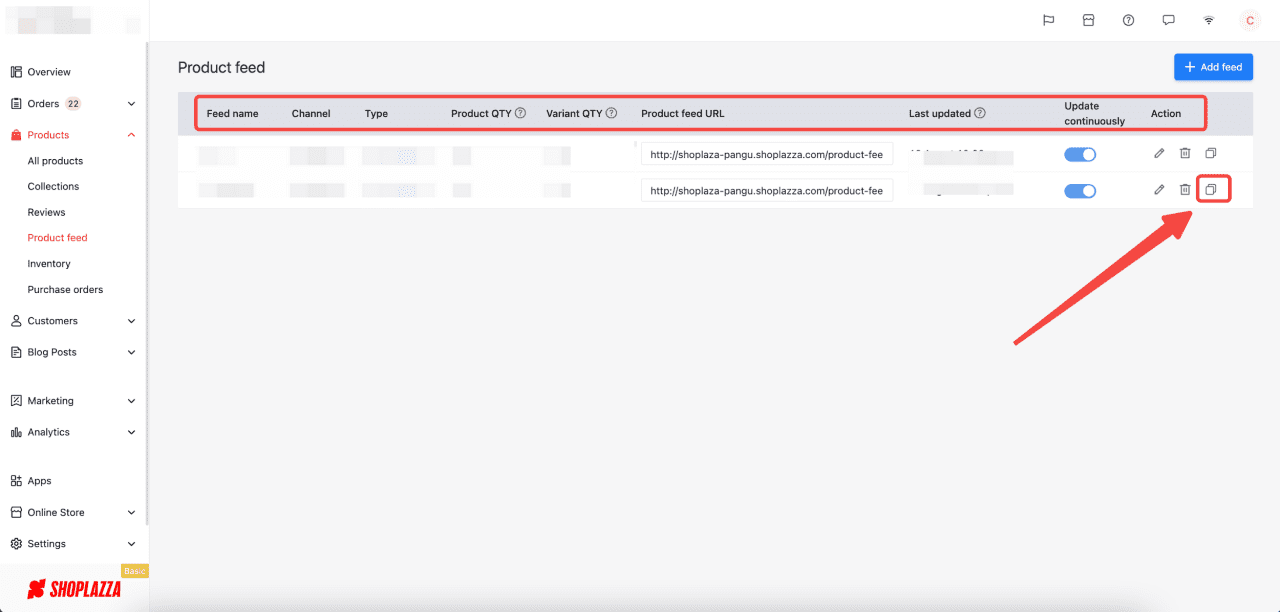 Note
Product Feed updates every 12 hours.

It takes time to generate the Feed. You can close the page while you wait. The system will automatically generate product data for the Feed and update the corresponding URL after completion.

The number of products in the Feed are the number of variants already active in the store.