A Product Feed is a data source containing information about all products in the store. Through the data source, you can also upload all products in the store to different advertising platforms for promotion. Product feeds are important because they allow you to reach a wider audience, increase your visibility, and boost your sales.
Steps
1. From your Shoplazza Admin > Products > Product feed > click Add feed.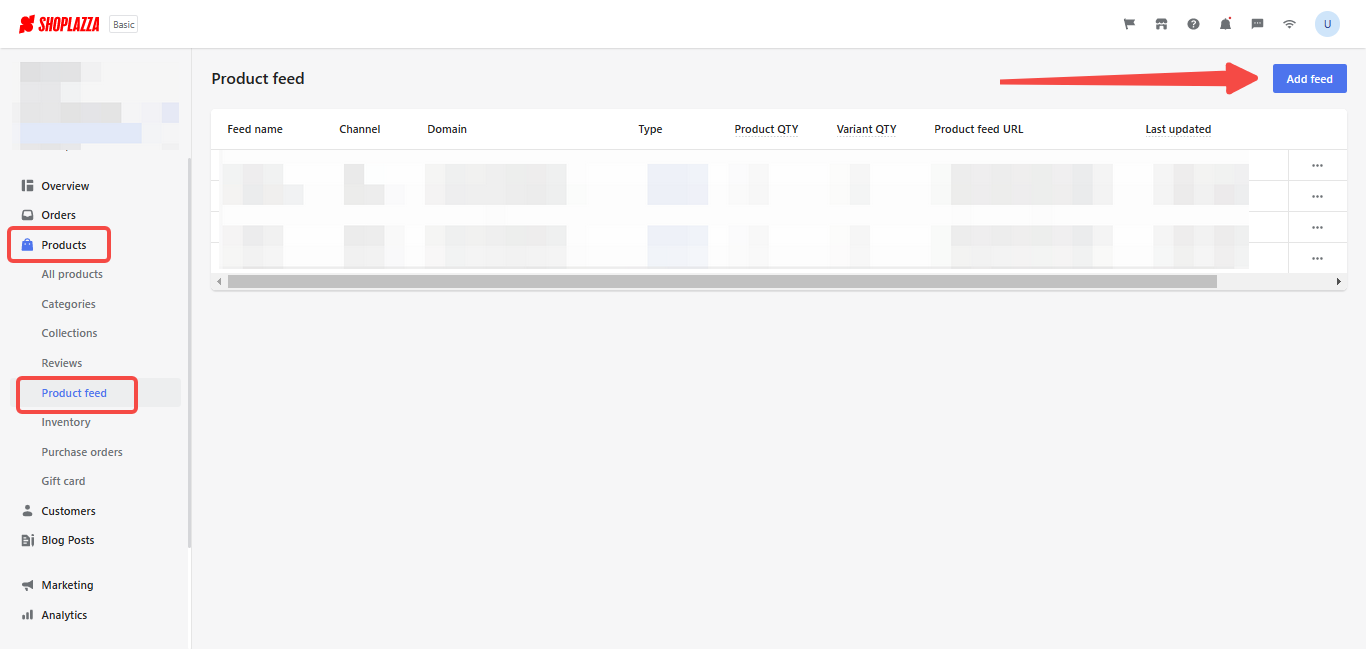 2. Here you will add the Feed name and select the promotion channel from the drop-down.
Facebook
Bing
Criteo
Pinterest
Snapchat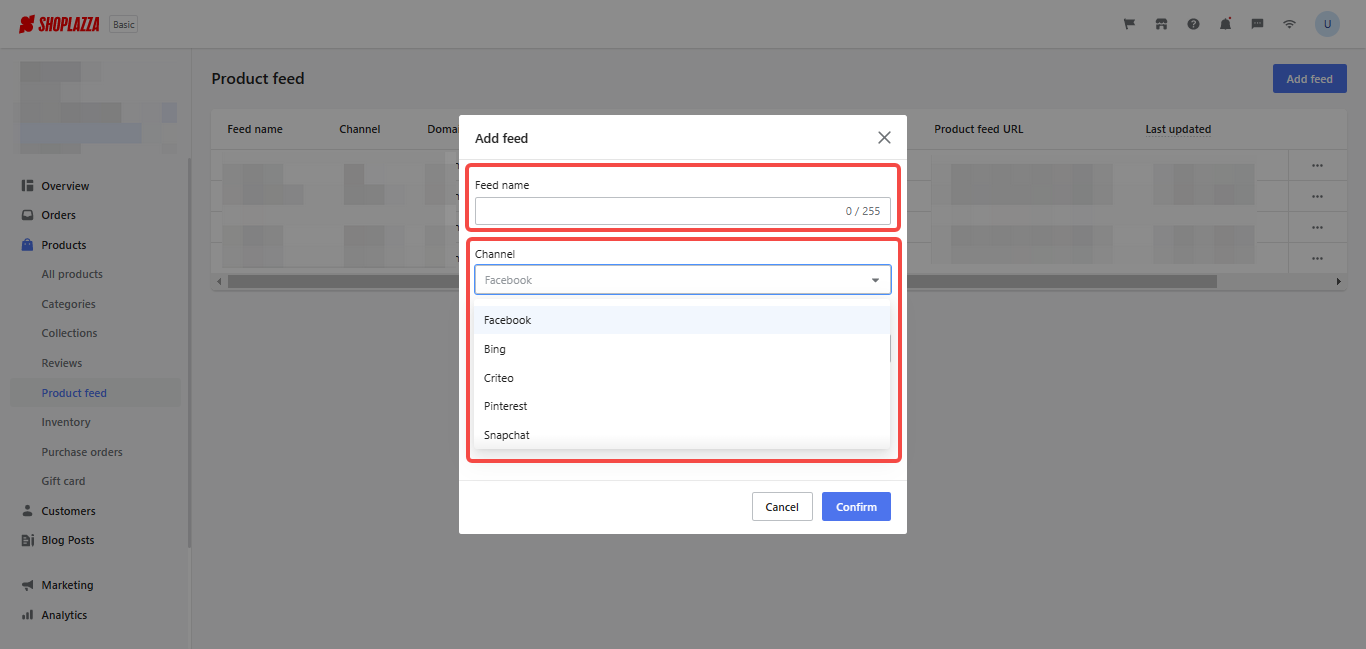 3. Select the domain of your store, and you can also select All products or Specific collections. Click Confirm at the end of editing.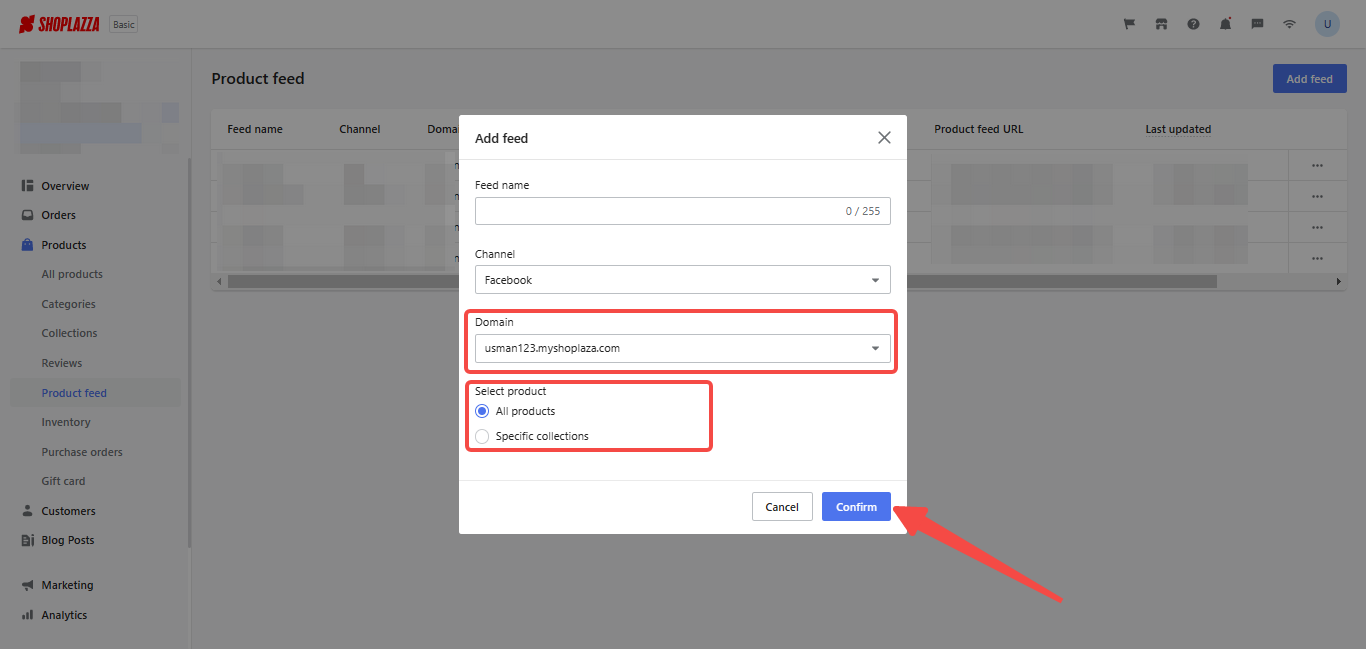 4. Once data generation is complete, the page will display the Feed information, including name, channel, number of products, feed URL, update time, etc. Click the three dots to copy the link and upload it to the corresponding platform.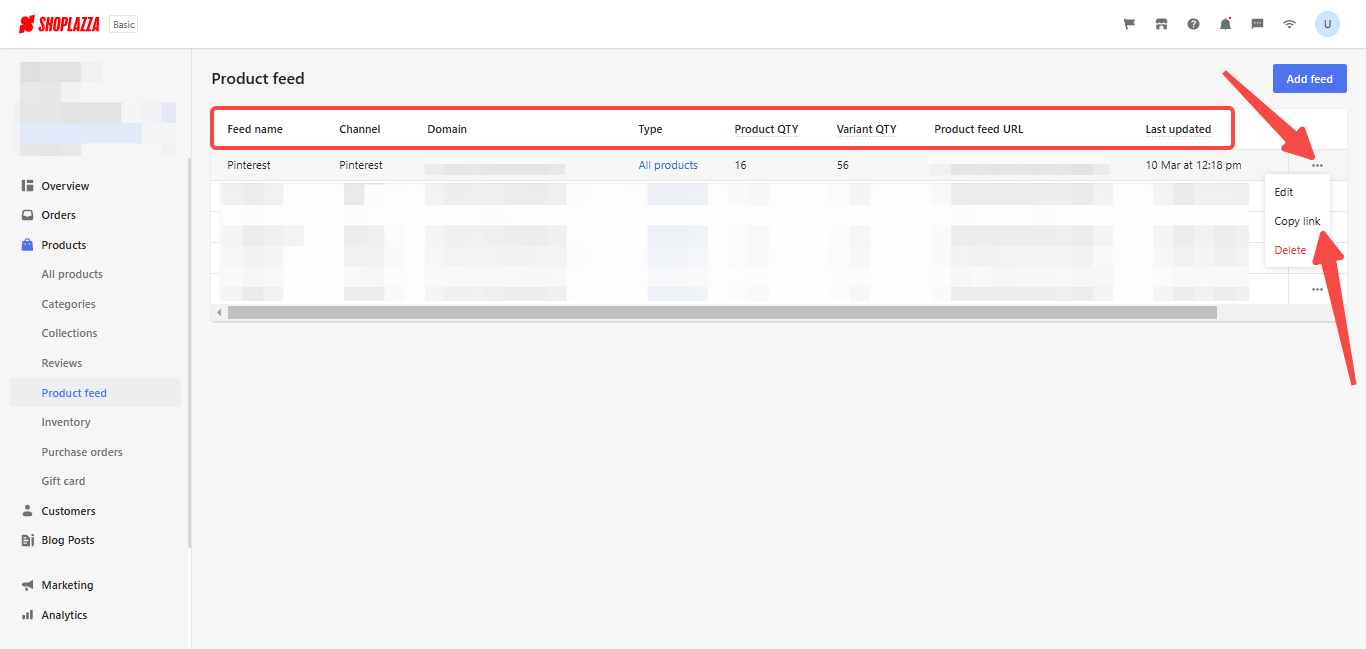 By providing accurate and up-to-date information about your products, you can increase the chances of your products being found and purchased by potential customers.
Note
Product Feed updates every 12 hours.
It takes time to generate the Feed. You can close the page while you wait. The system will automatically generate product data for the Feed and update the corresponding URL after completion.
The number of products in the feed is equal to the number of active variants in the store.
Related Topics