With the importing and exporting features, you can streamline the management of your products, whether you're transferring between stores, backing up your data, or handling bulk edits. These tools are particularly helpful if your store has a substantial product catalog or if you need to update numerous product details simultaneously.
Importing products
Importing products into your Shoplazza store is straightforward, especially when transitioning from another platform or undertaking bulk edits.
1. From your Shoplazza Admin > Products > All products, click Import.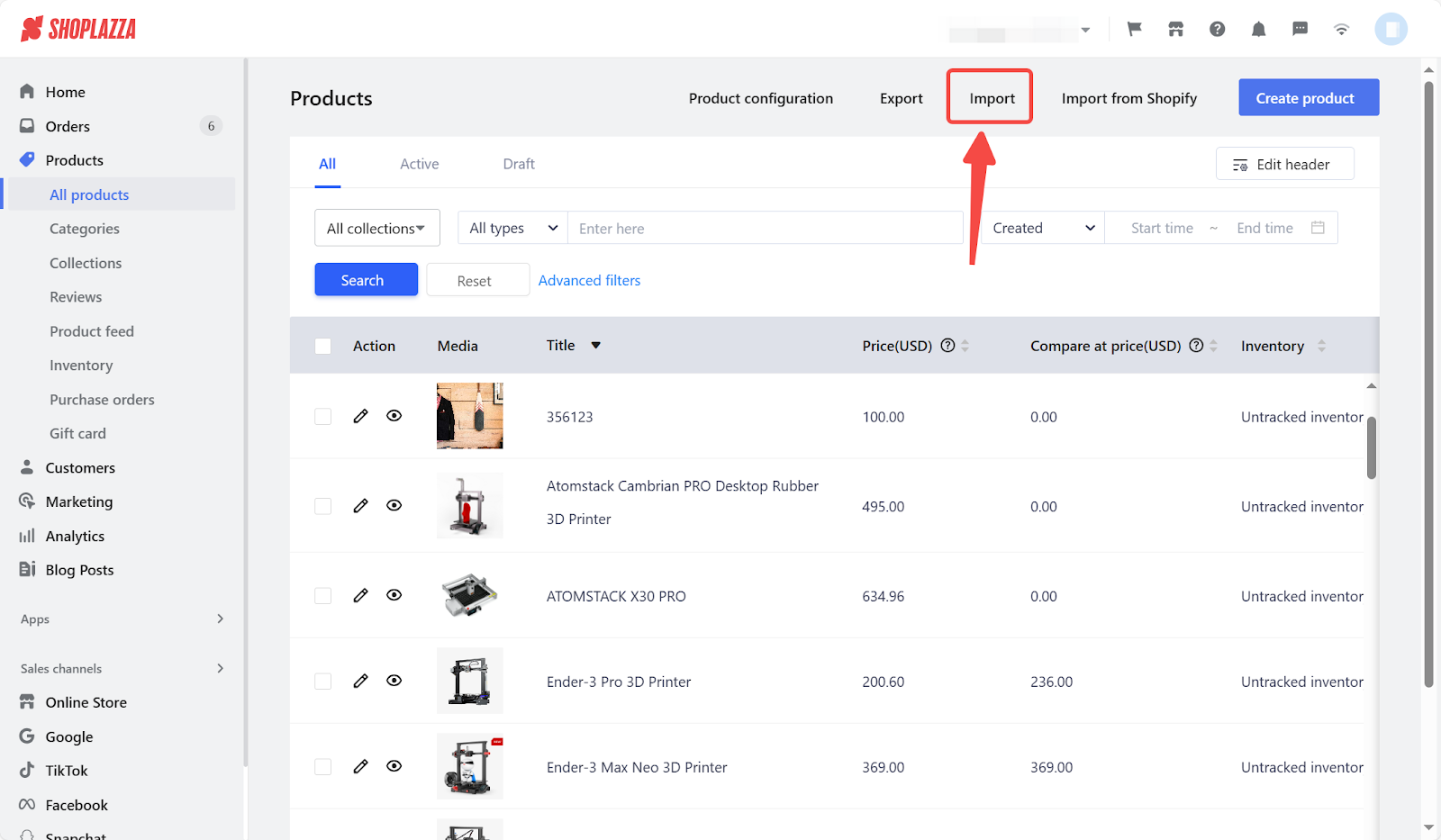 2. In the window that appears, download and complete the import template. Then, click Select File to upload it. There's also an option to overwrite existing products with the same ID.
Note
Ensure the import file is in Excel format (.xlsx) and does not exceed 10 MB.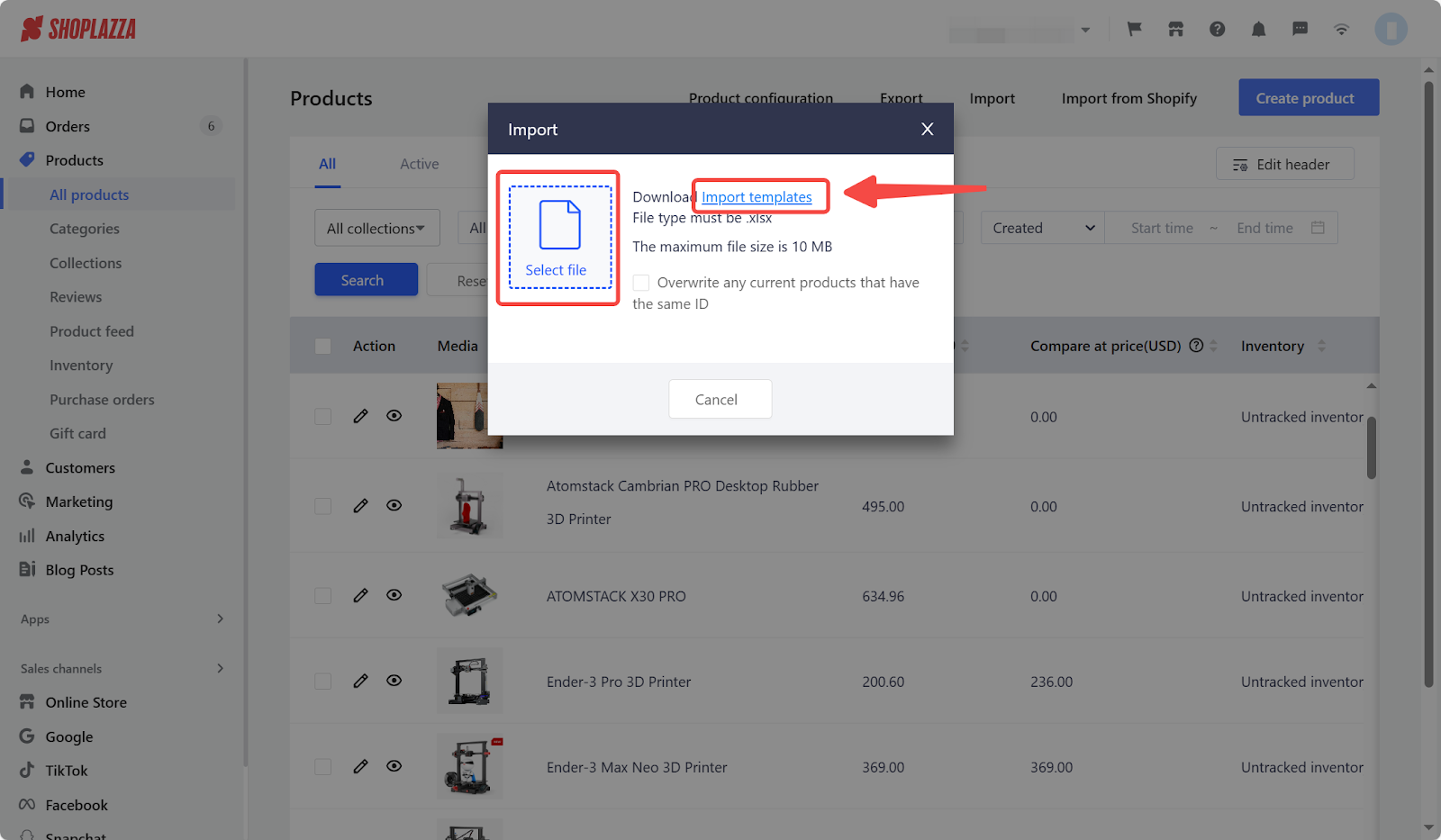 3. If there are errors after importing your products, download the error report for details and make the necessary updates.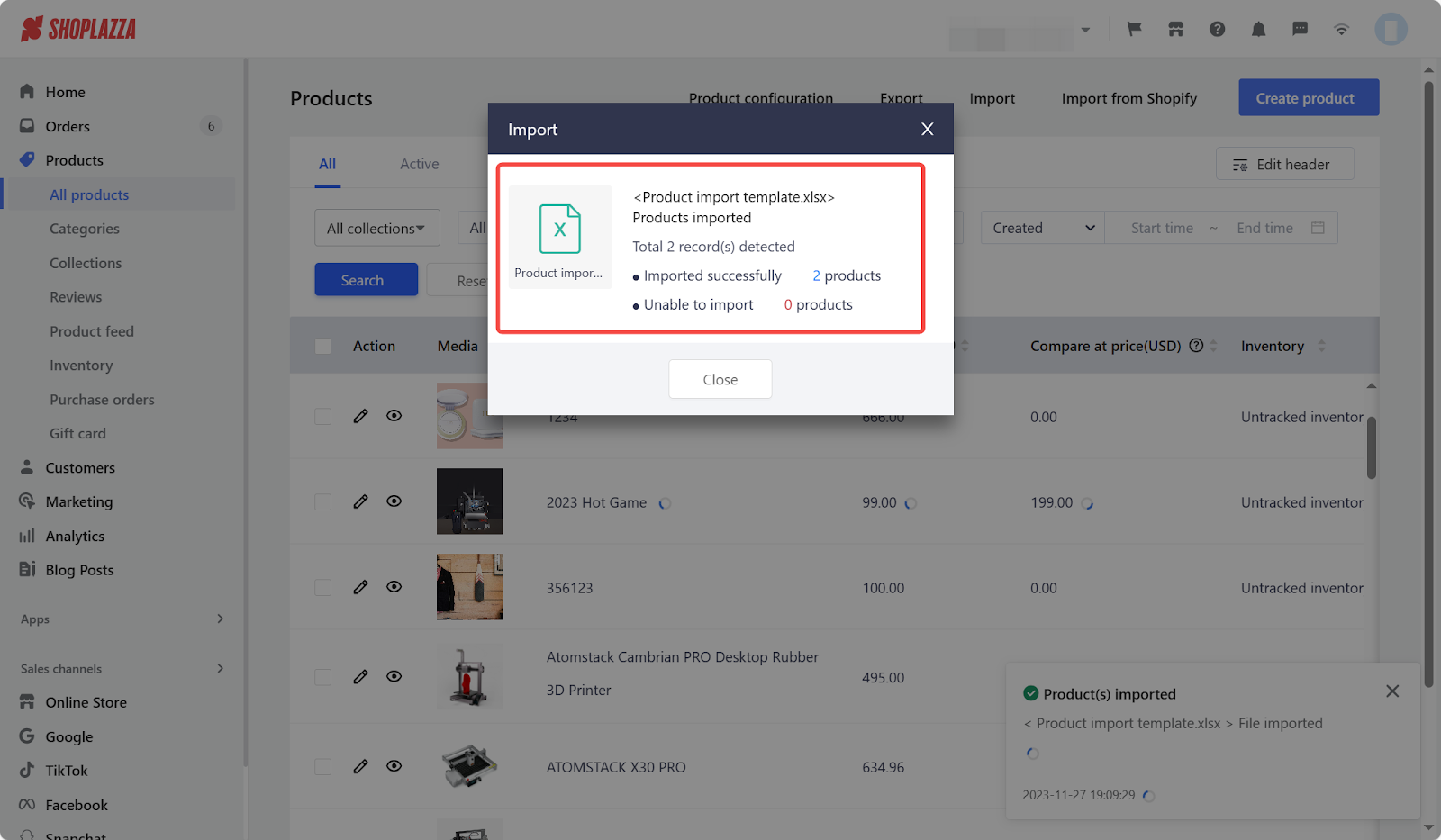 Exporting products
Easily transfer your product inventory or create backups by exporting products in Excel format (.xlsx). Here's how to do it:
1. From your Shoplazza Admin , click Products > All products > Export.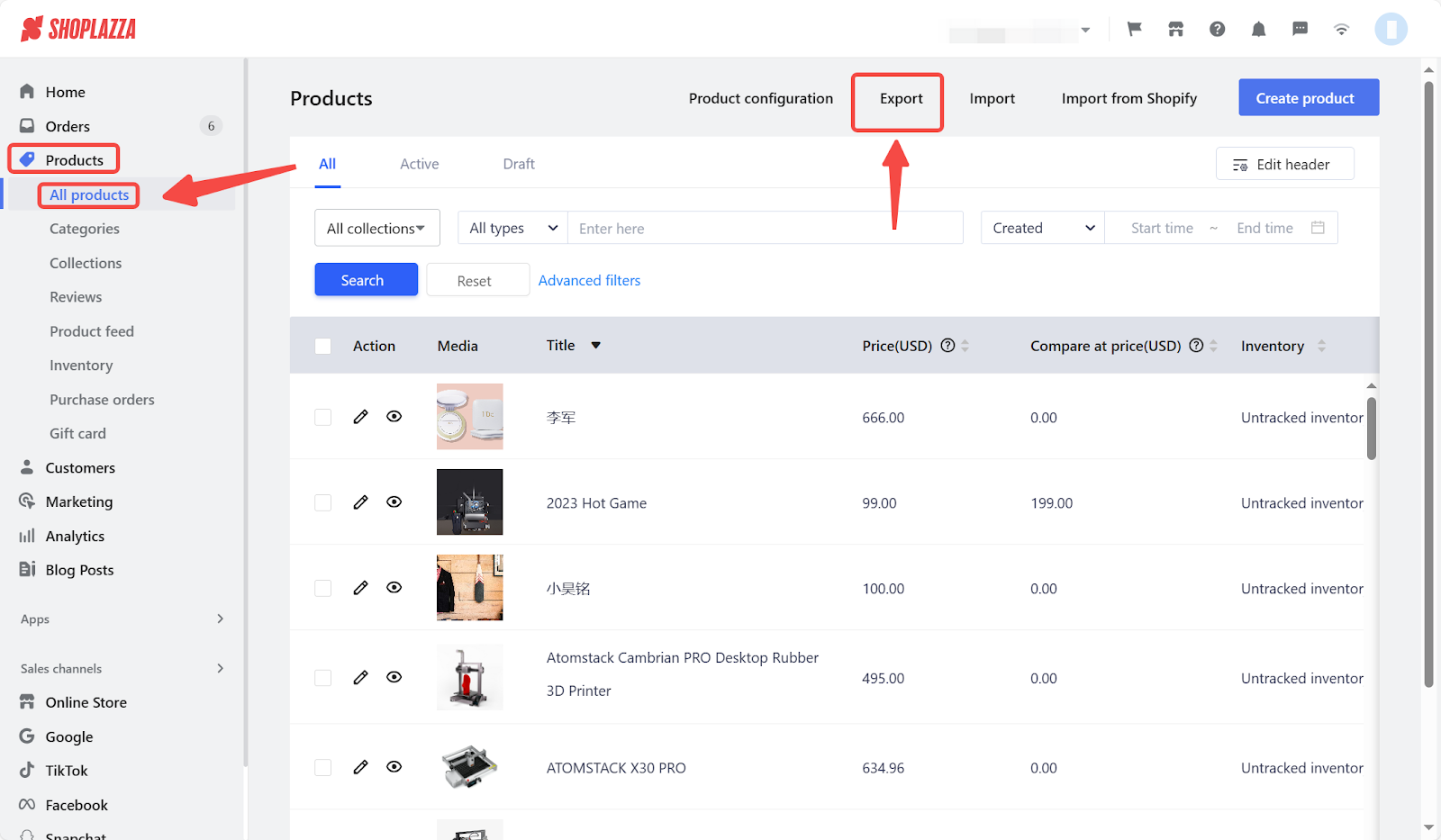 2. Choose the type of export you want: Selected products, Products matching your search, or All Products. Click Export to generate the file.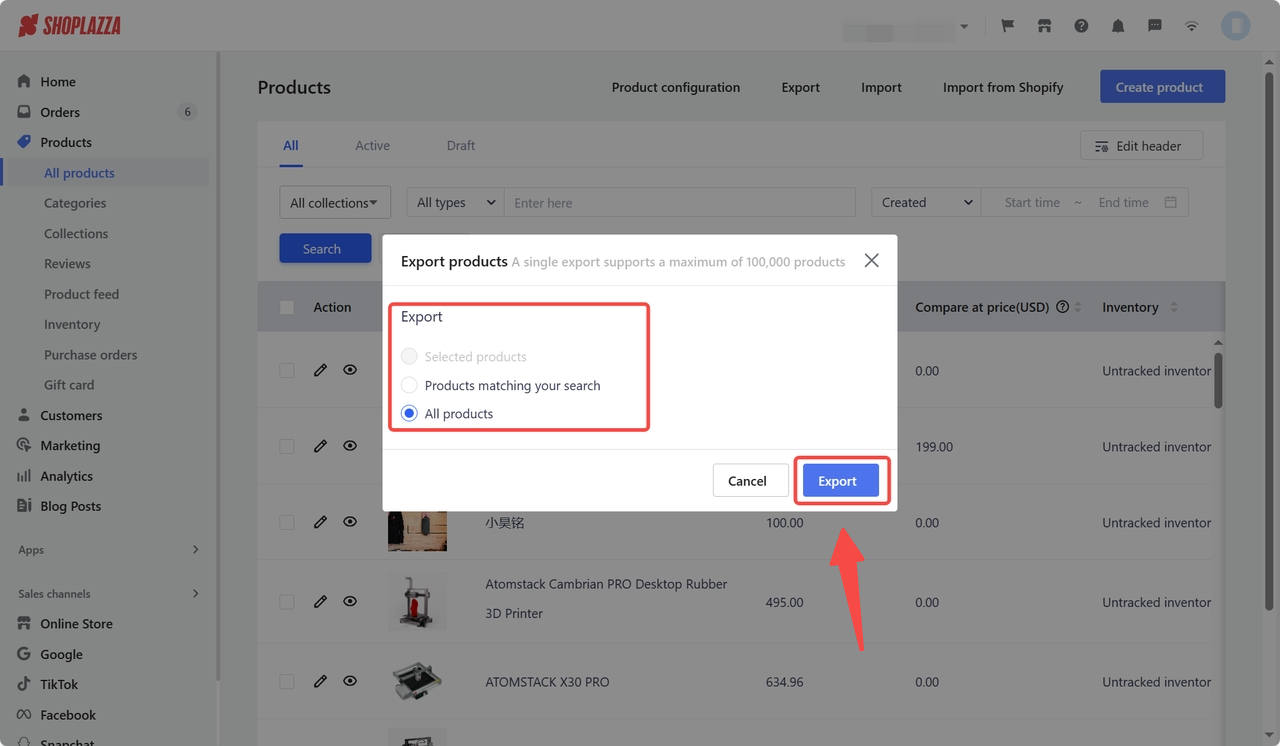 3. After the export is complete, download the file for editing in spreadsheet programs like Microsoft Excel or Google Sheets.
Note
The export is available in Excel format (.xlsx) for editing purposes; viewing is possible through your browser.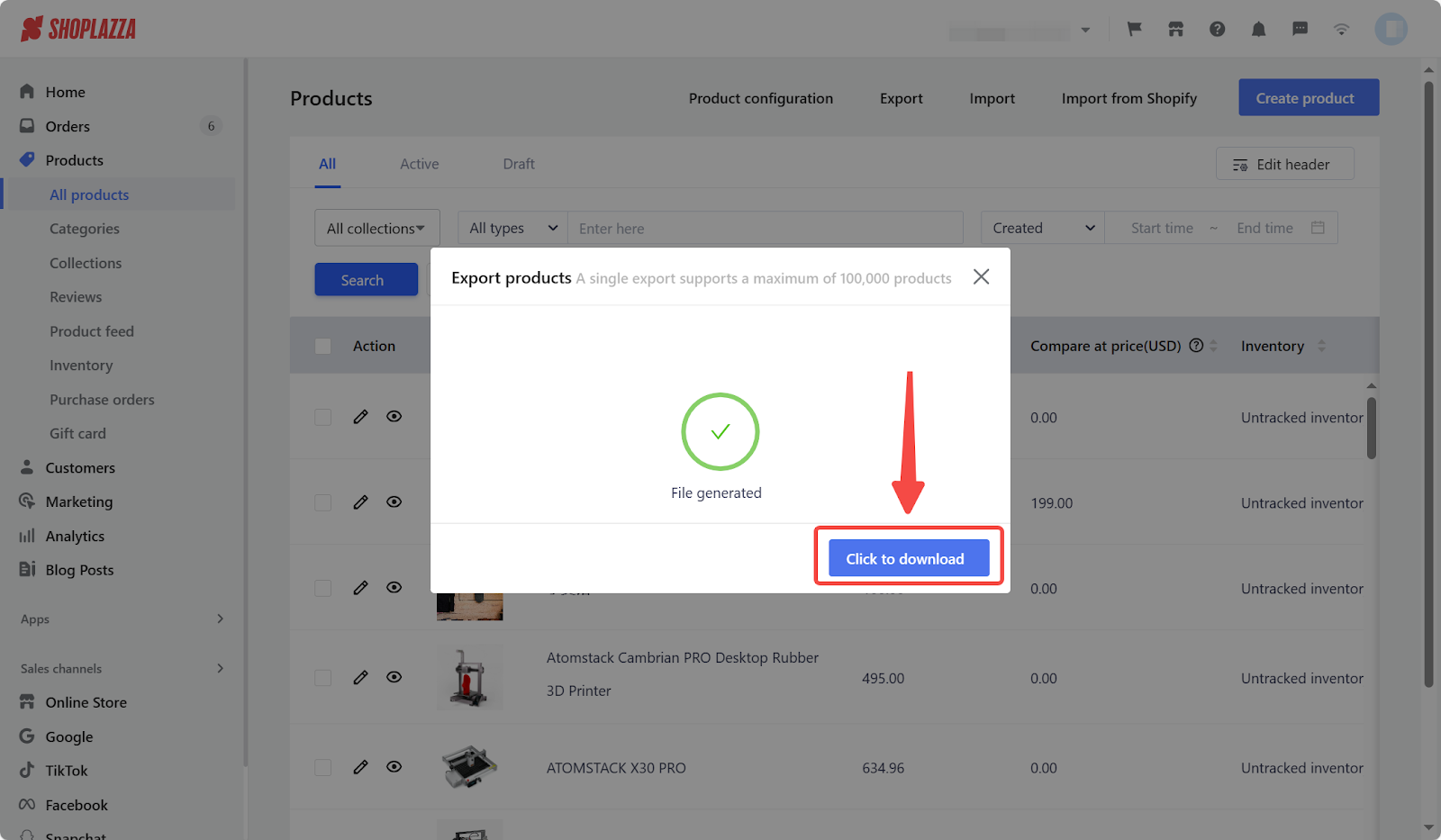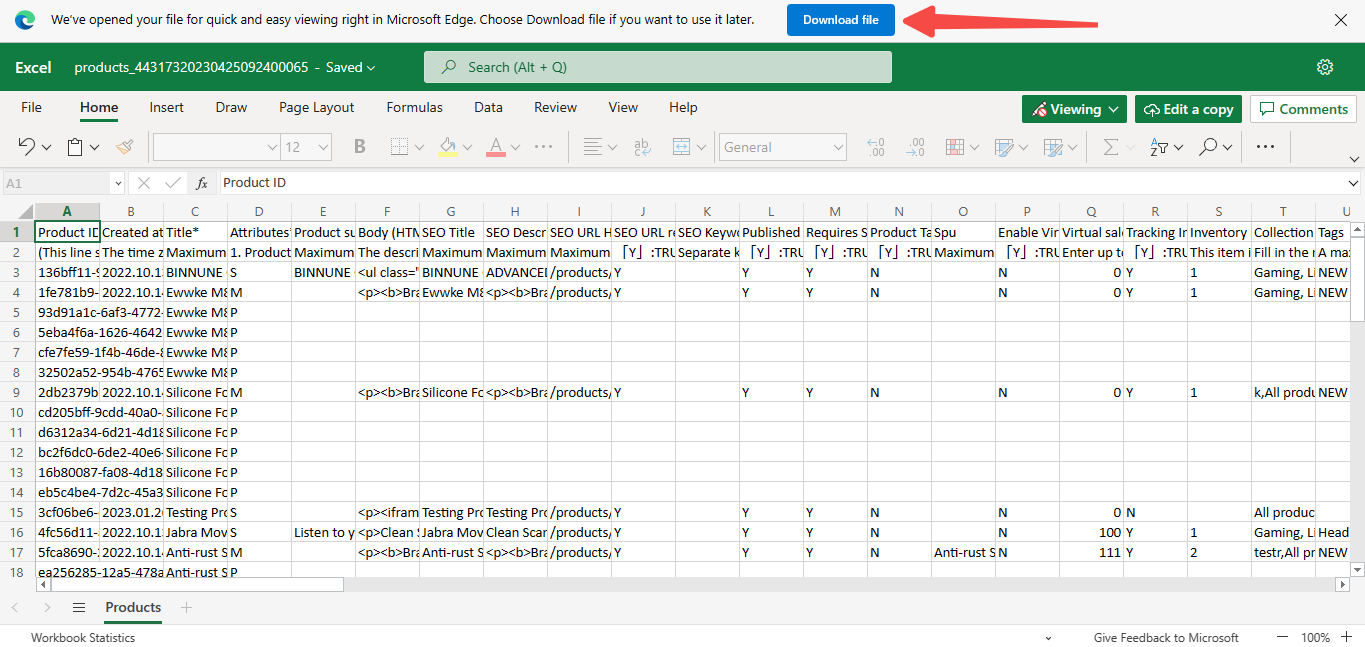 Importing and exporting products are efficient ways to manage your inventory, back up data, or transition products between stores. These functionalities are invaluable for handling large product volumes or performing extensive data modifications.