Under certain situations, you may want to add a customer to your database manually. This manual entry process is designed to be quick and easy, offering complete control over who is added to your database.
1. Navigate over to your Shoplazza Admin > Customers and, in the Customer management area and click on the Add customer button.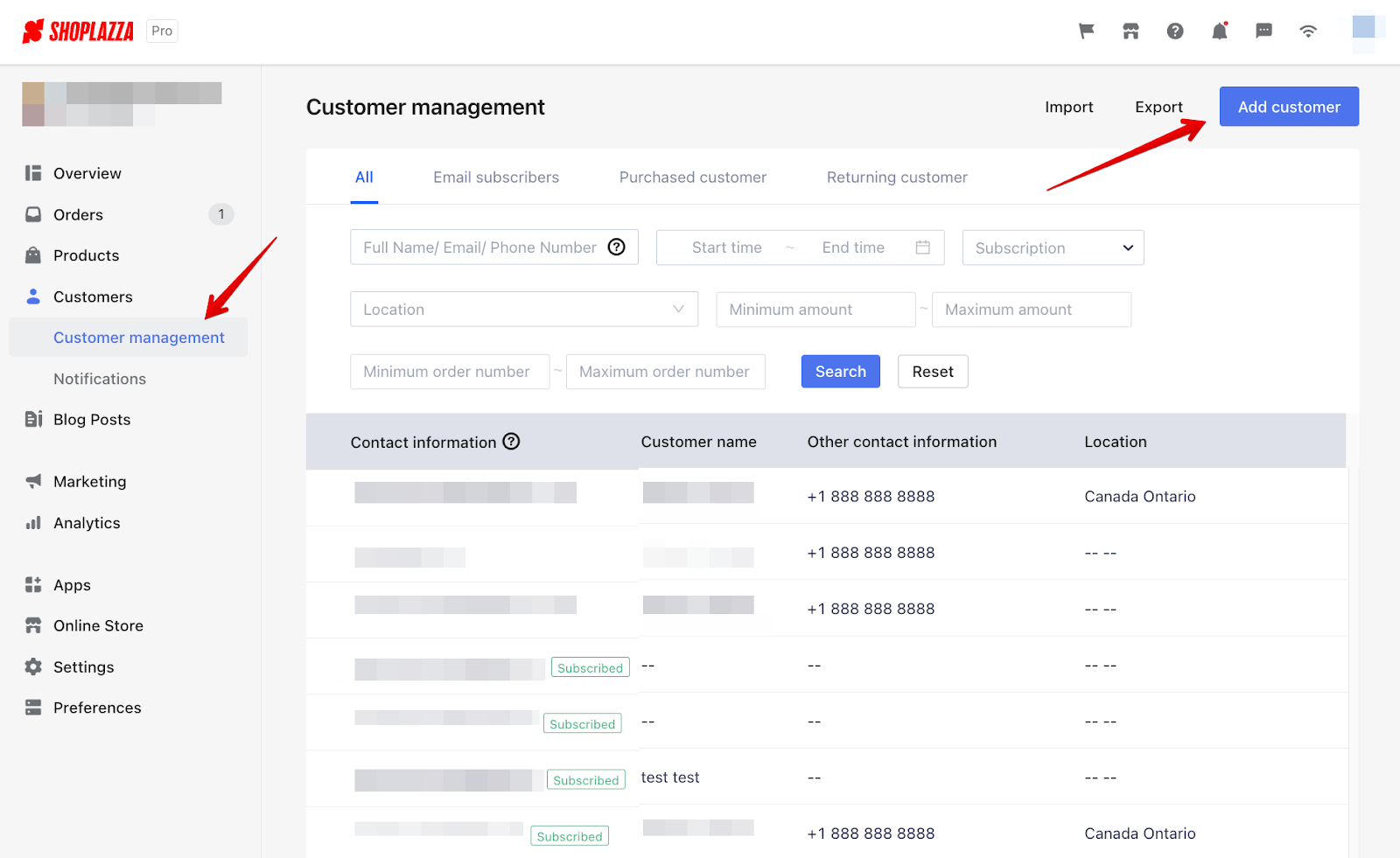 2. Here you can add your customers' details such as their name, email, and contact information. Additionally, you can choose whether the default contact method is by email or phone number.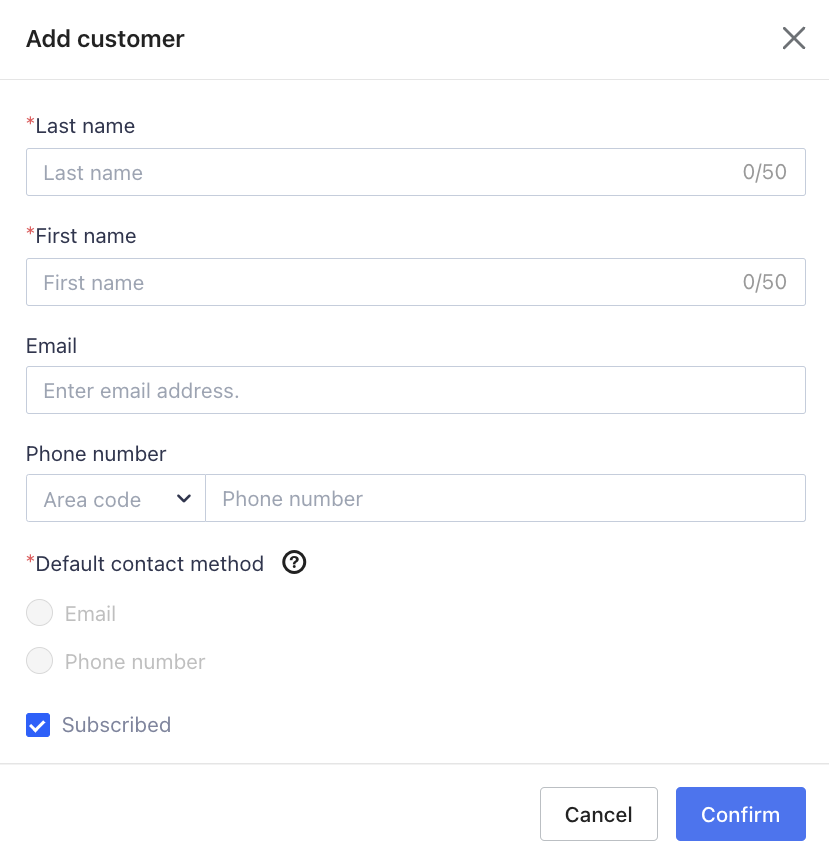 Tips
If the customer has agreed to receive marketing emails and you have entered an email address, you can click on the Subscribed option.
Only one email address can be associated with a customer profile. You can change the email address that is associated with a profile by updating the customer profile.