Your store offers customizable email templates that feature your logo and brand accent color. Your customers can receive email notifications in four categories: Orders, Customers, Marketing strategies, and Gift cards -- all tailored to your customers preferences.
Head over to your Shoplazza Admin > Customers > Notifications.  Here you will see the different categories such as Order confirmation, Shipping confirmation and Delivery notification to name a few.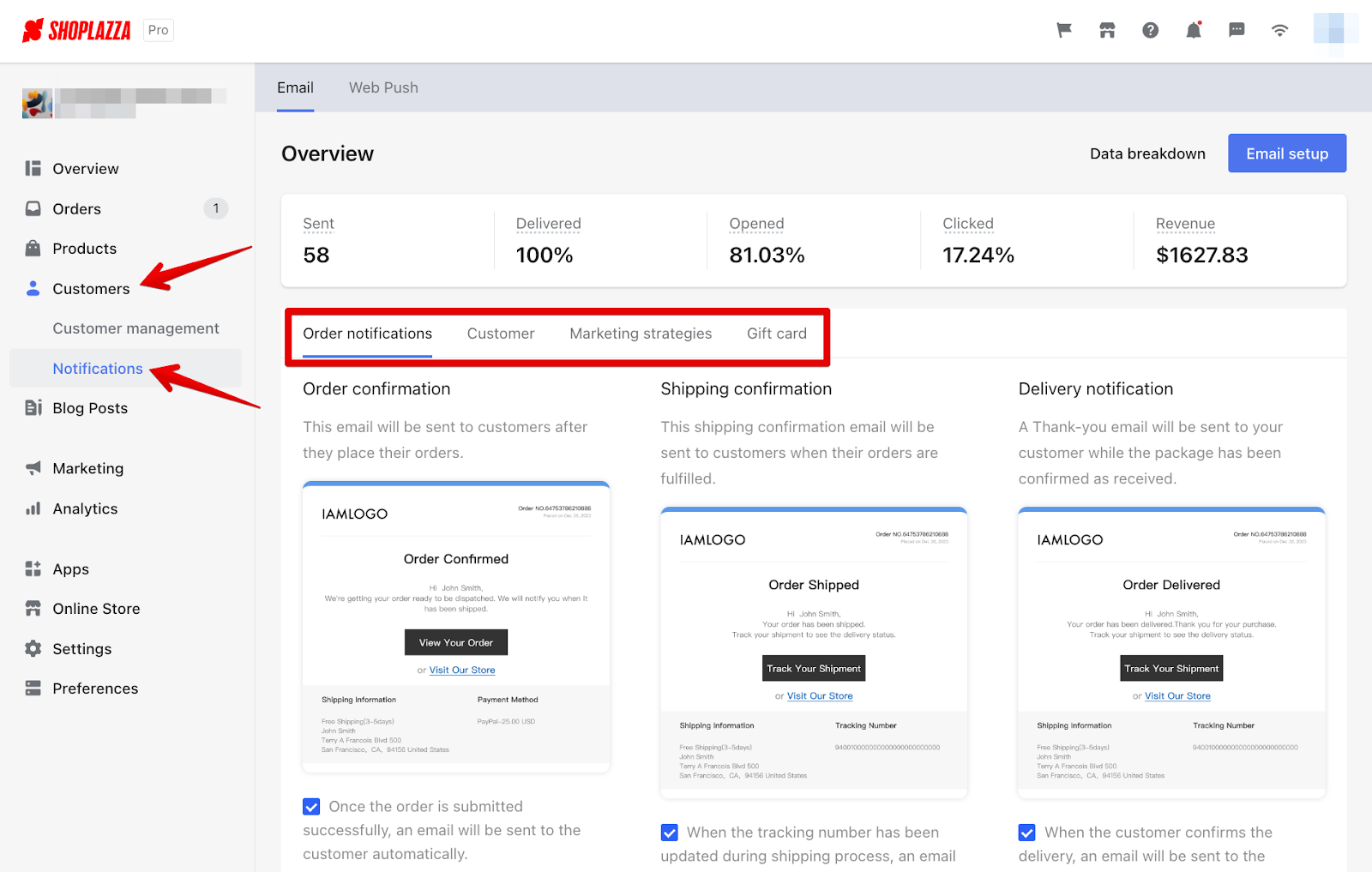 By default, each notification is enabled in all categories.  If you would like to have any notification disabled, uncheck the option box as shown below in each of the categories.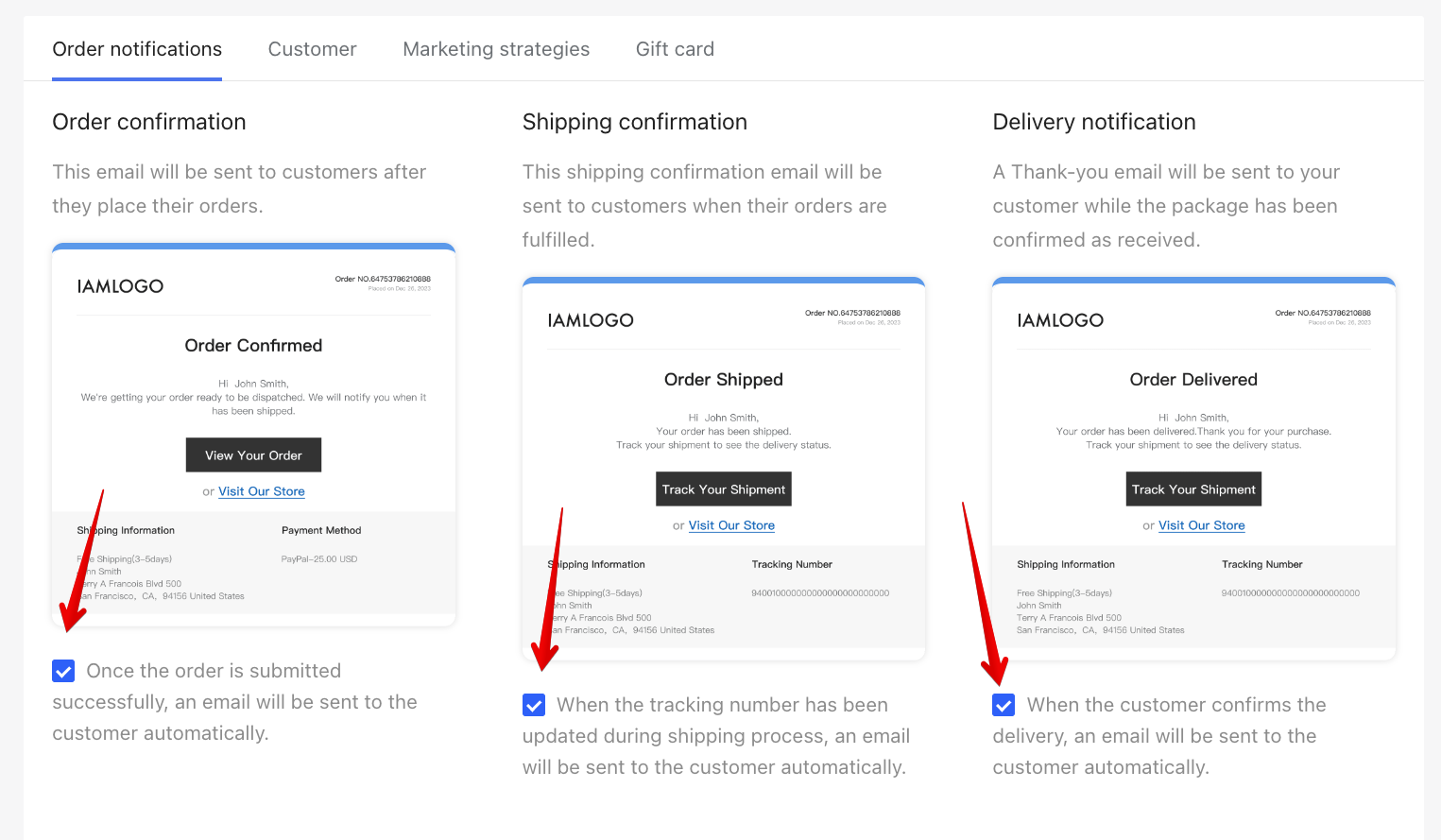 Order notifications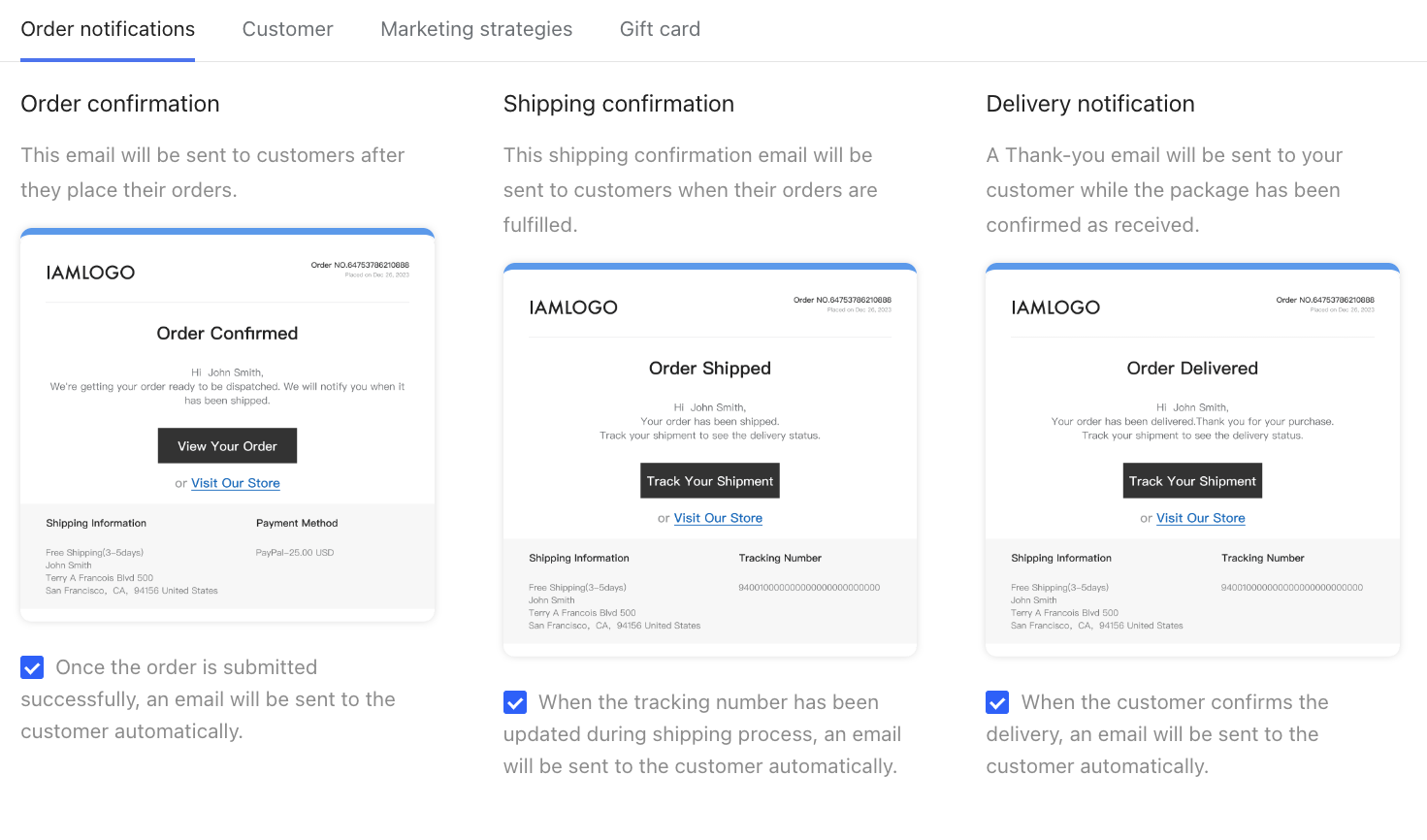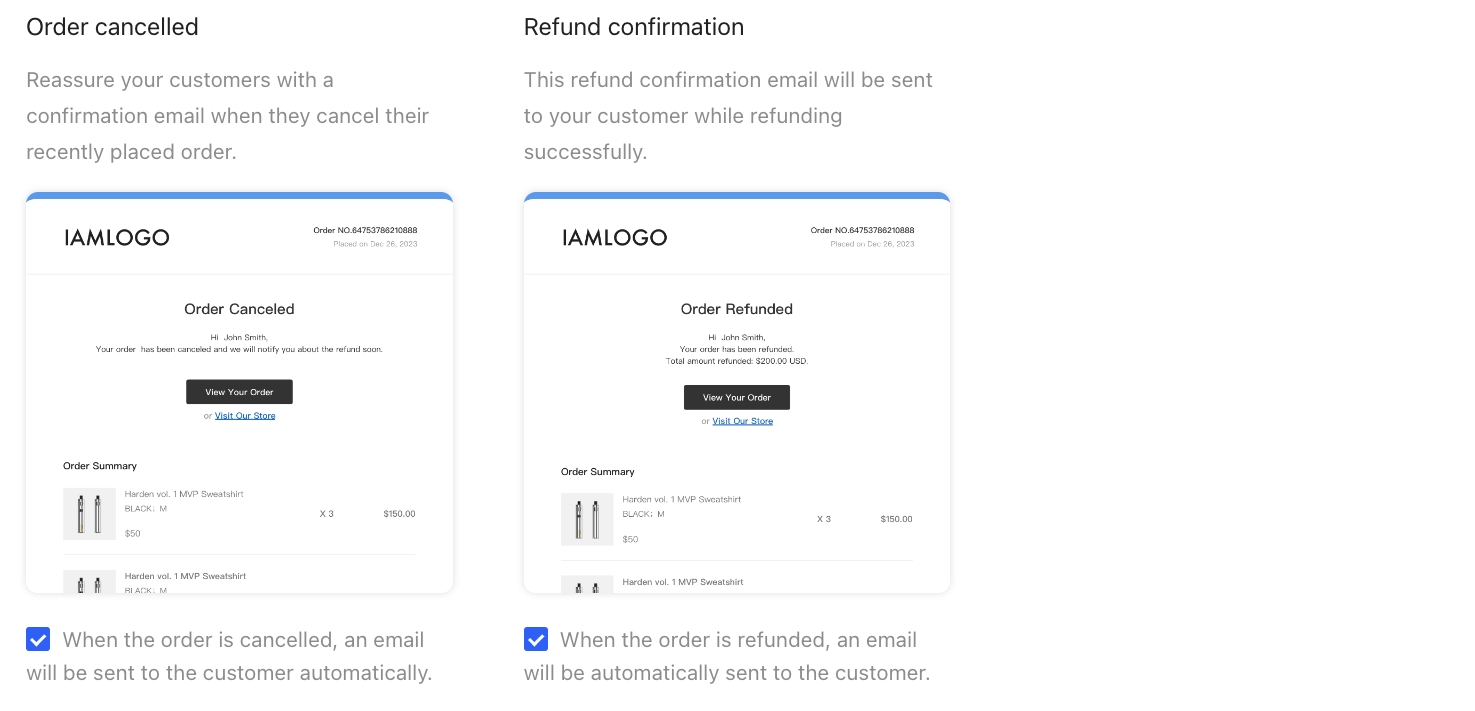 Order confirmed
A notification email will be sent to customers who placed orders via email to check the order details.
Order shipped
A notification email with a tracking number (if it exists) will be sent to customers to let them know their order is on the way.
Order delivered
A thank-you email will be sent to customers when the package has been confirmed as received.
Order cancelled
A confirmation email will be sent to customers who cancel their orders via email to check the order details.
Refund confirmation
A notification email will be sent to customers when their refund is successful, with the details of refund orders.
Customer notifications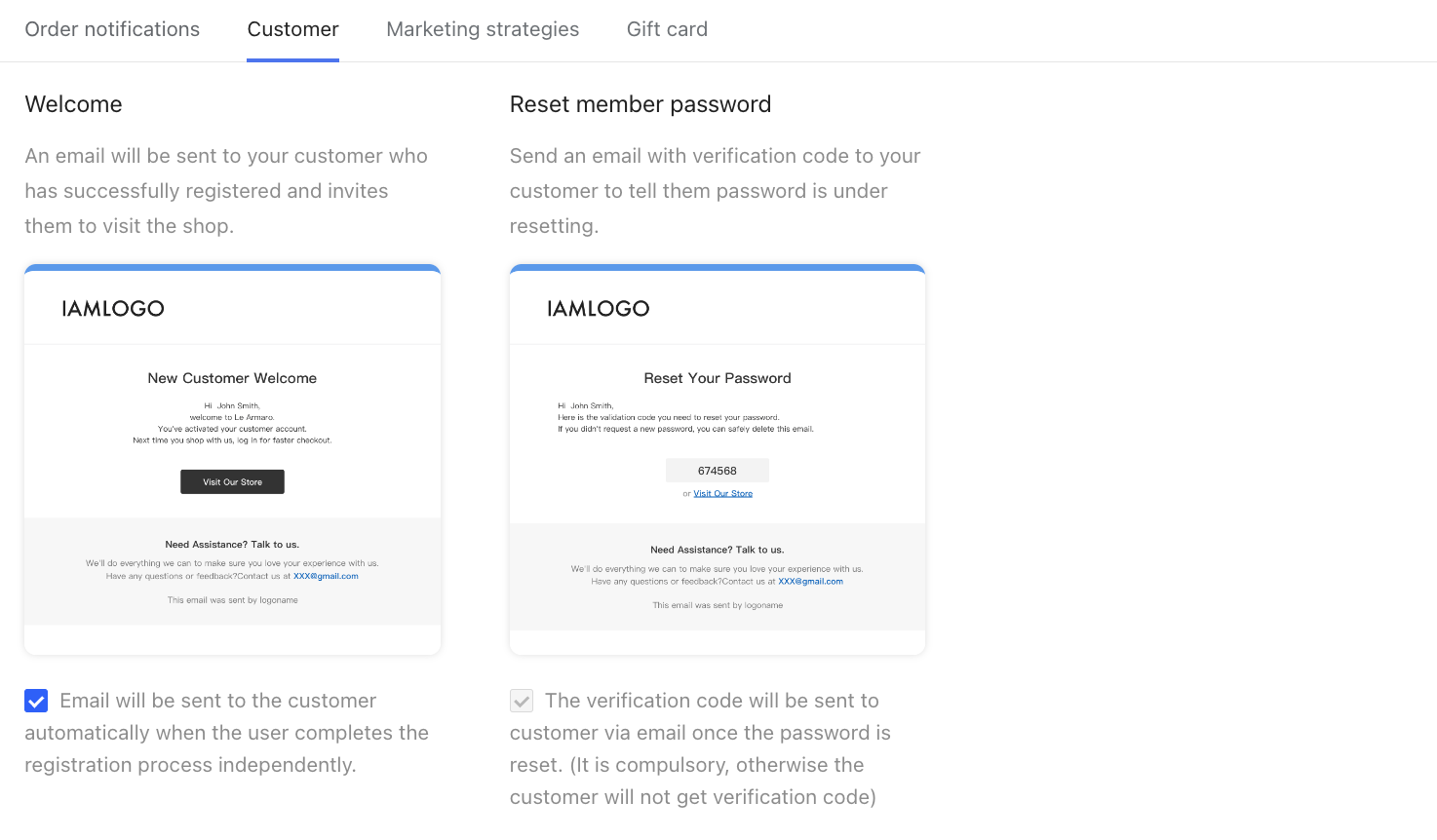 Welcome
An email notification will be sent to customers when they have successfully registered as a member to invite them to visit your website.
Reset Password
Send an email with a verification code to your customer to tell them that the password is being reset(This item is required; if not selected, the user will not receive a verification code.)
Marketing Strategies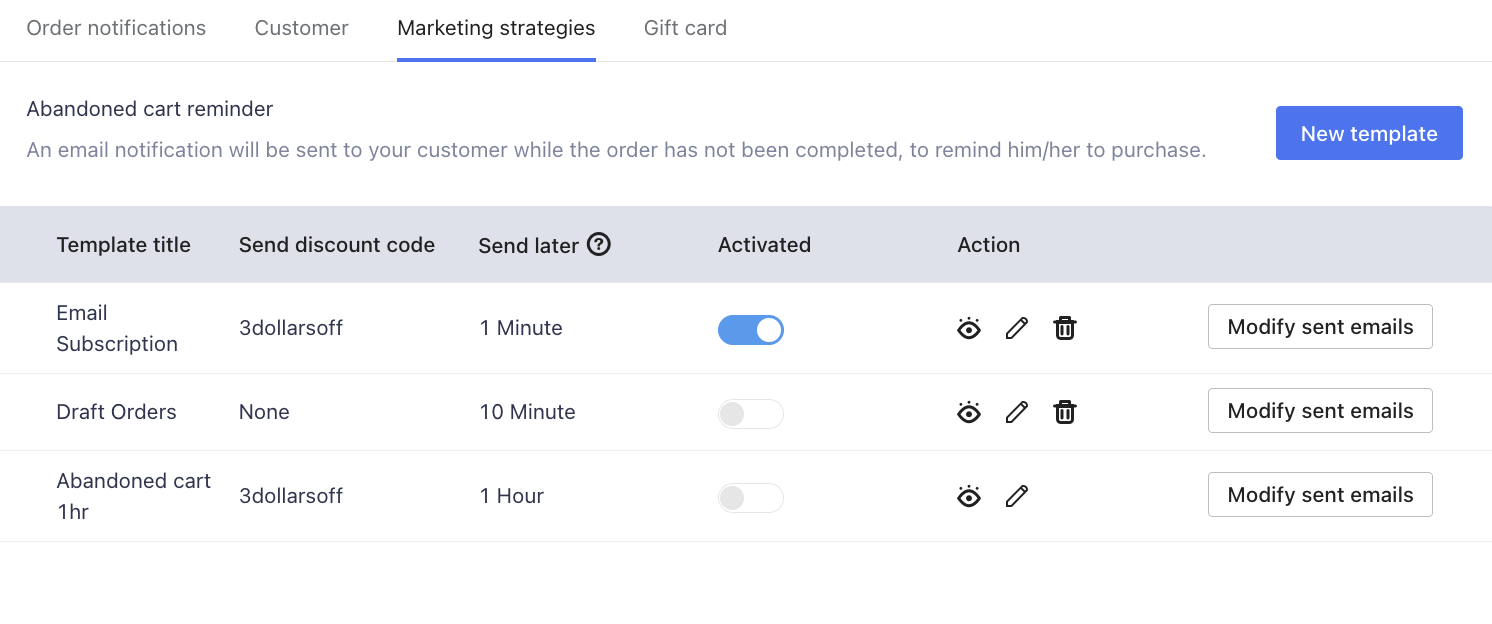 Abandoned cart reminder
After customers create an order and leave the store without completing the payment, the recovery email will be sent to remind customers to complete the purchase.
Gift Cards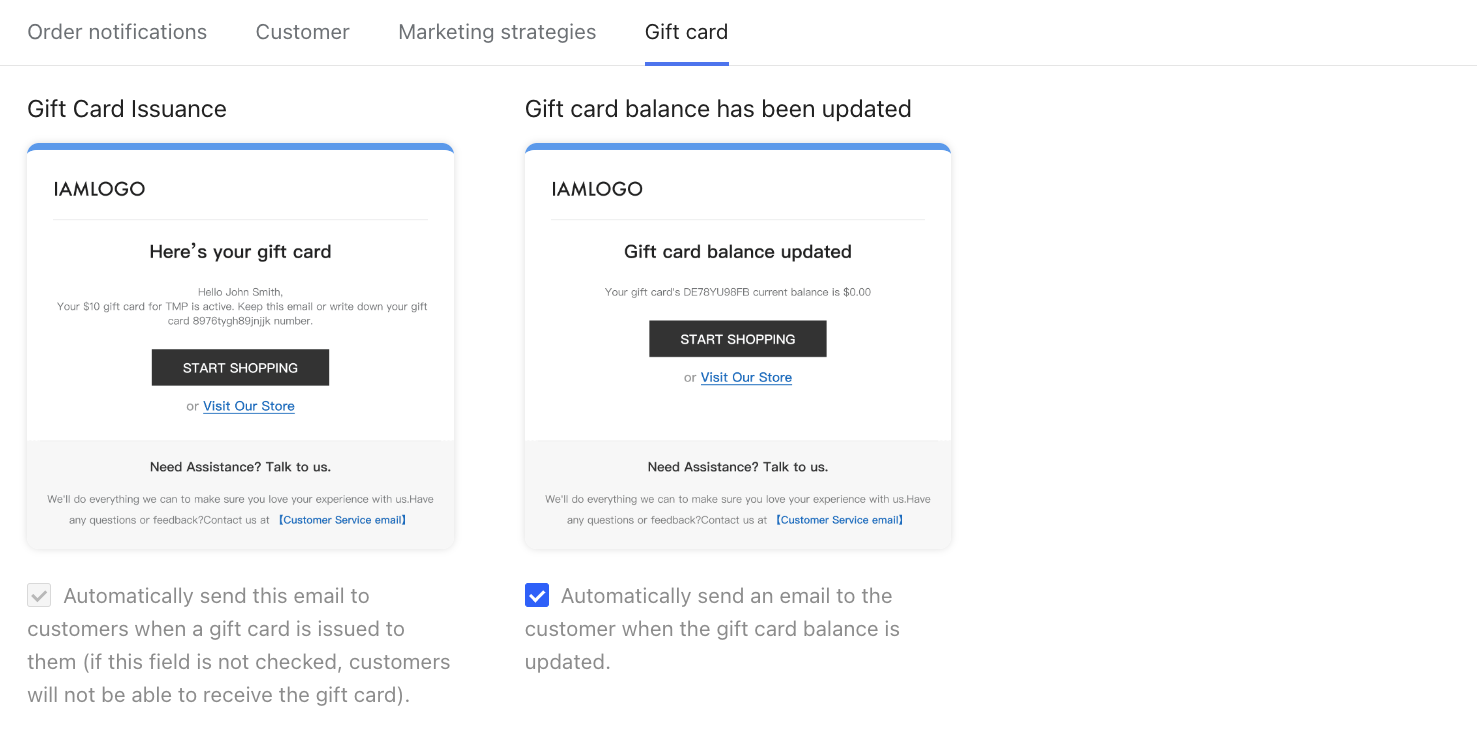 Gift Card Issuance
Automatically send this email to customers when a gift card is issued to them (if this field is not checked, customers will not be able to receive the gift card).
Gift card balance has been updated
Automatically send an email to the customer when the gift card balance is updated.
By providing timely customer notifications, you and your team can minimize customer service inquiries and complaints. Customers are informed of changes to your store policies and product status ahead of time, leaving time for other essential tasks (e.g. marketing, product advancement).
Related Topics