Engaging with your customers effectively is a key aspect of maintaining a strong brand presence. Shoplazza's personalized email templates, designed with your brand's logo and unique color scheme, offer a strategic way to stay connected with your clientele. This article guides you through the process of setting up customer notifications across four main areas: Orders, Customers, Marketing Strategies, and Gift Cards, ensuring these communications are in line with your customer's interests. By following these steps, you can enhance customer engagement and foster a more dynamic relationship with your audience.
Steps
Head over to your Shoplazza admin > Customers > Customers notifications. Here, you'll find categories like Order confirmations, Shipping confirmations, and Delivery notifications.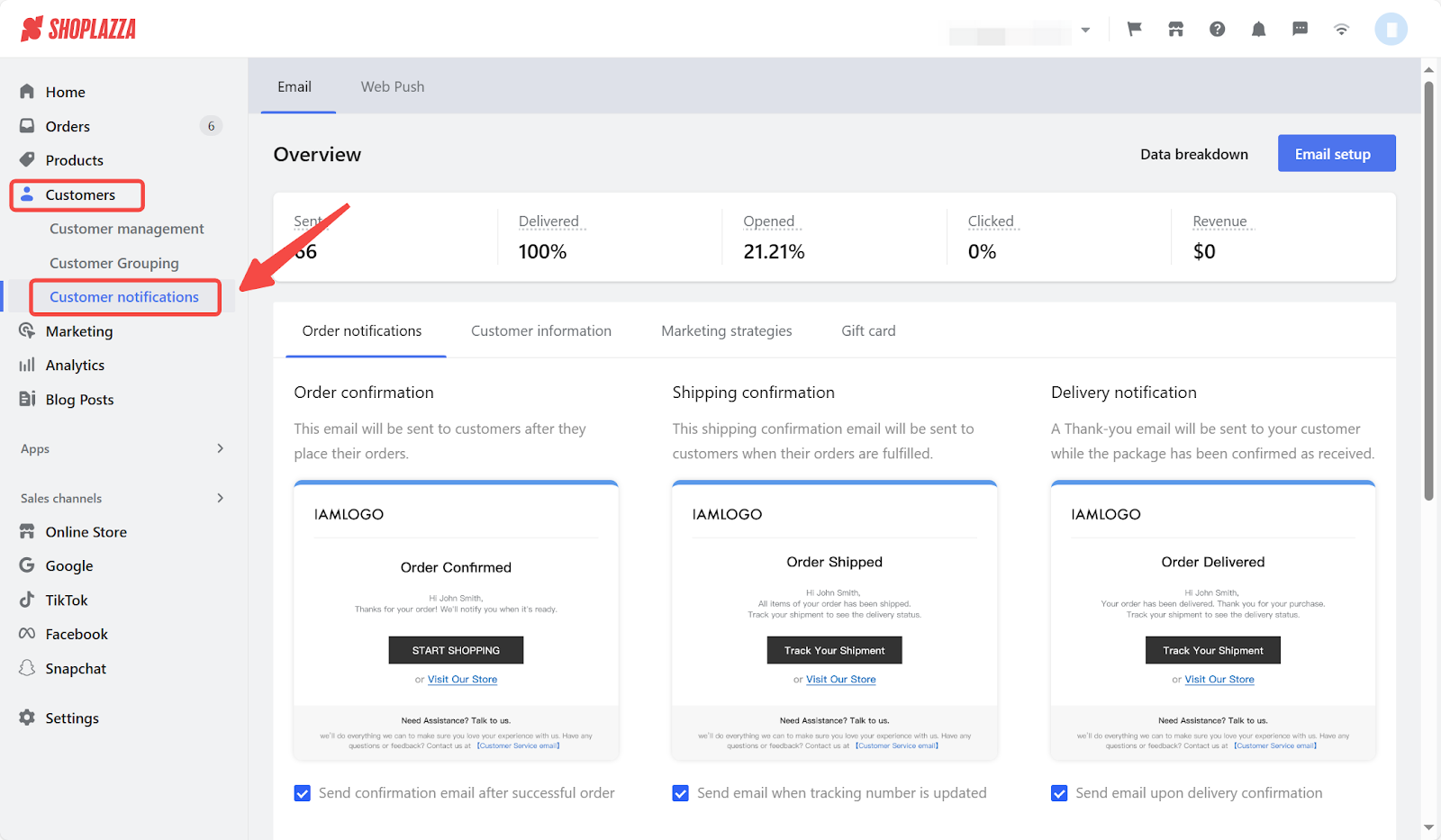 Note
By default, all notifications are activated. To deactivate any, simply deselect the corresponding checkbox in each category.
Order notifications
Order confirmed: Customers will receive an email verifying order details.
Order shipped: An email with a tracking number informs customers of the shipment.
Order delivered: A thank-you email is sent when the package is confirmed as received.
Order cancelled: Customers are notified via email about their order cancellation.
Refund confirmation: Emails are sent to customers detailing successful refunds.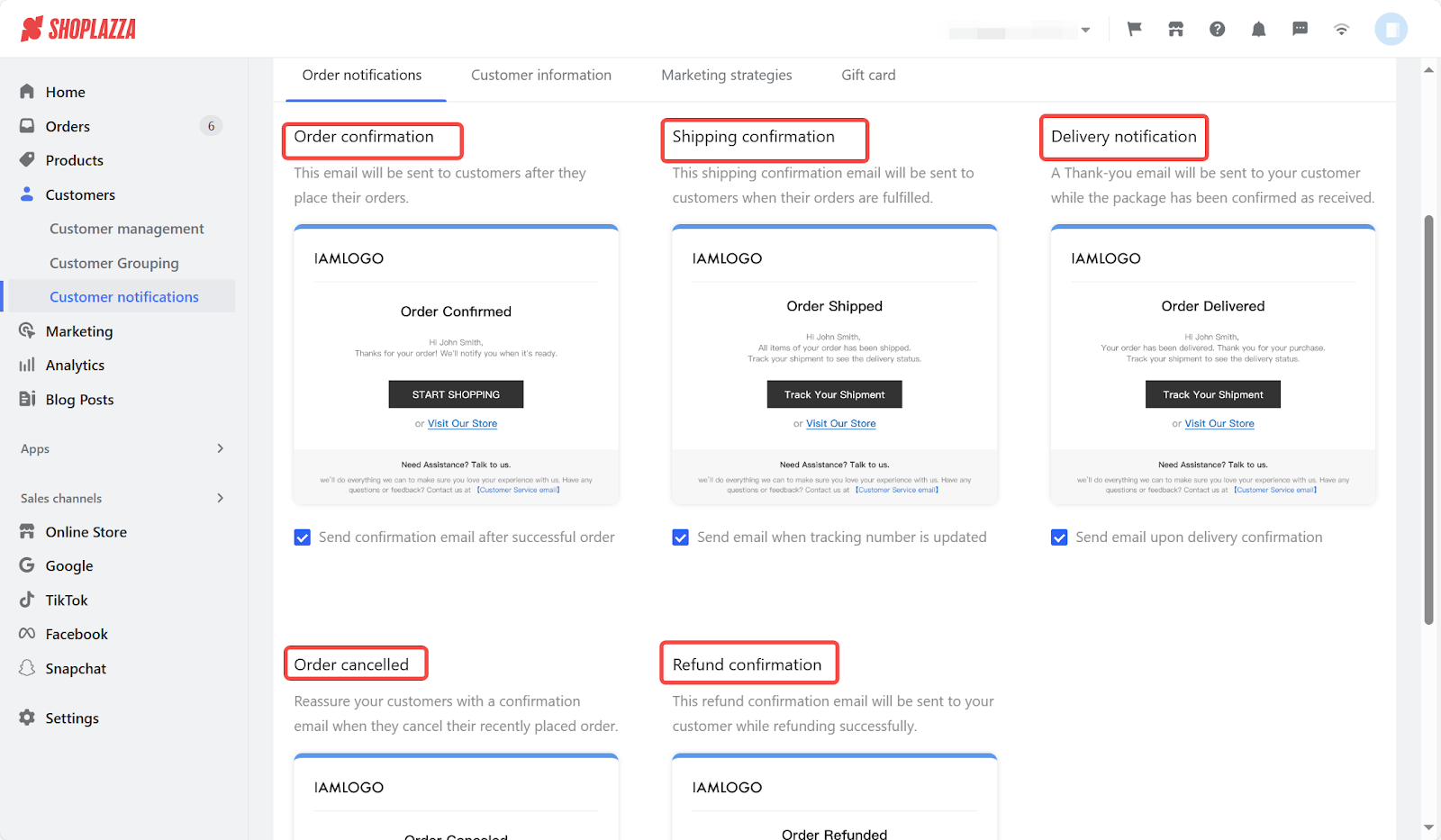 Customer notifications
Welcome: New registrants receive an email invitation to explore your website.
Reset Password: For password resets, a verification email ensures customers receive the necessary reset code.
Marketing Strategies
Abandoned cart reminder: Recovery emails encourage customers to complete their purchases.
Review invitation: Invites customers to provide feedback, enhancing engagement and gathering valuable store insights.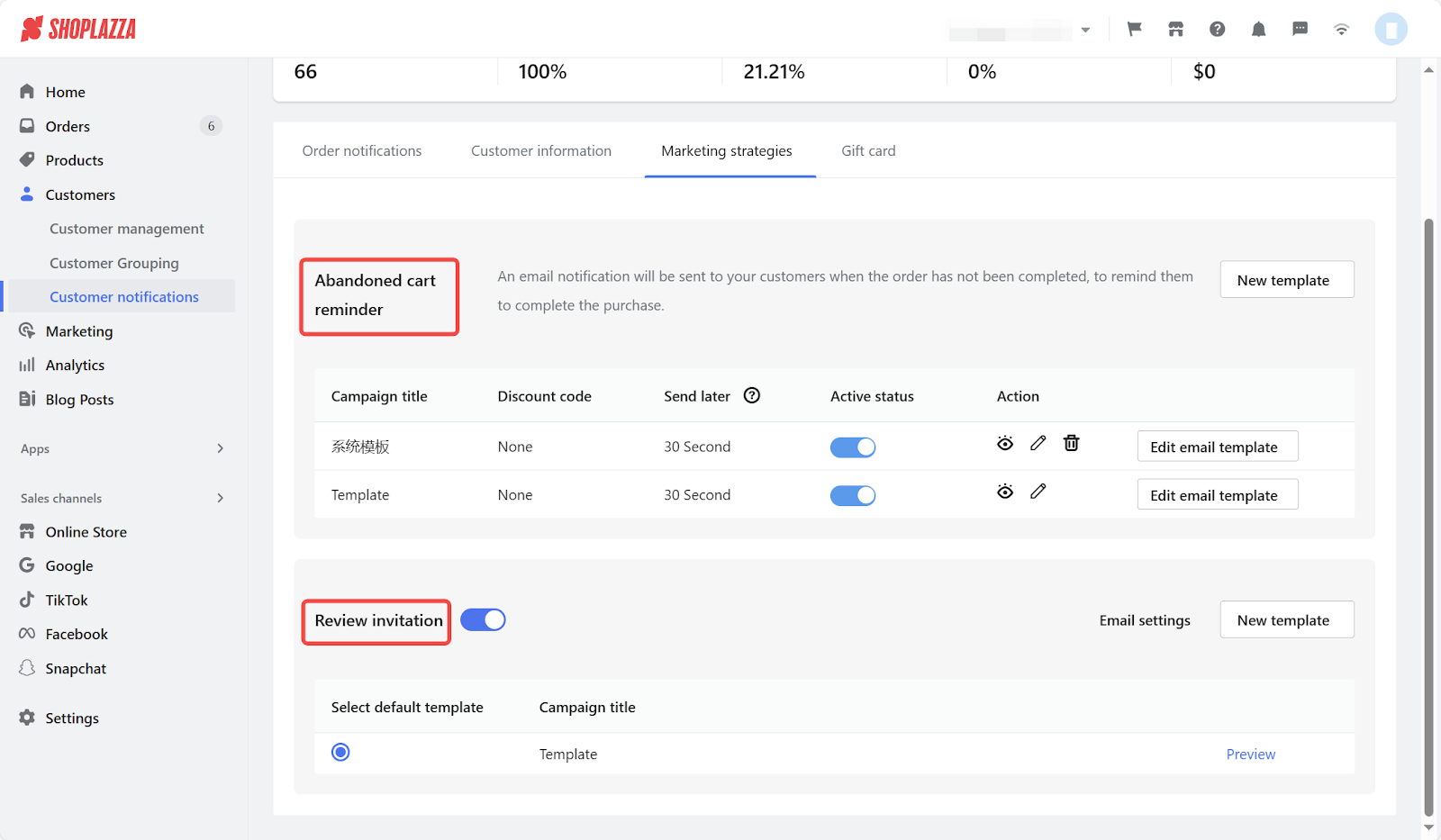 Gift Cards
Gift Card Issuance: Automatically email customers when they receive a gift card.
Gift card balance has been updated: Notify customers of any changes to their gift card balance.
Buy a gift card: Confirm gift card purchases via email.
Give a gift card away: Inform recipients by email when a gift card is gifted.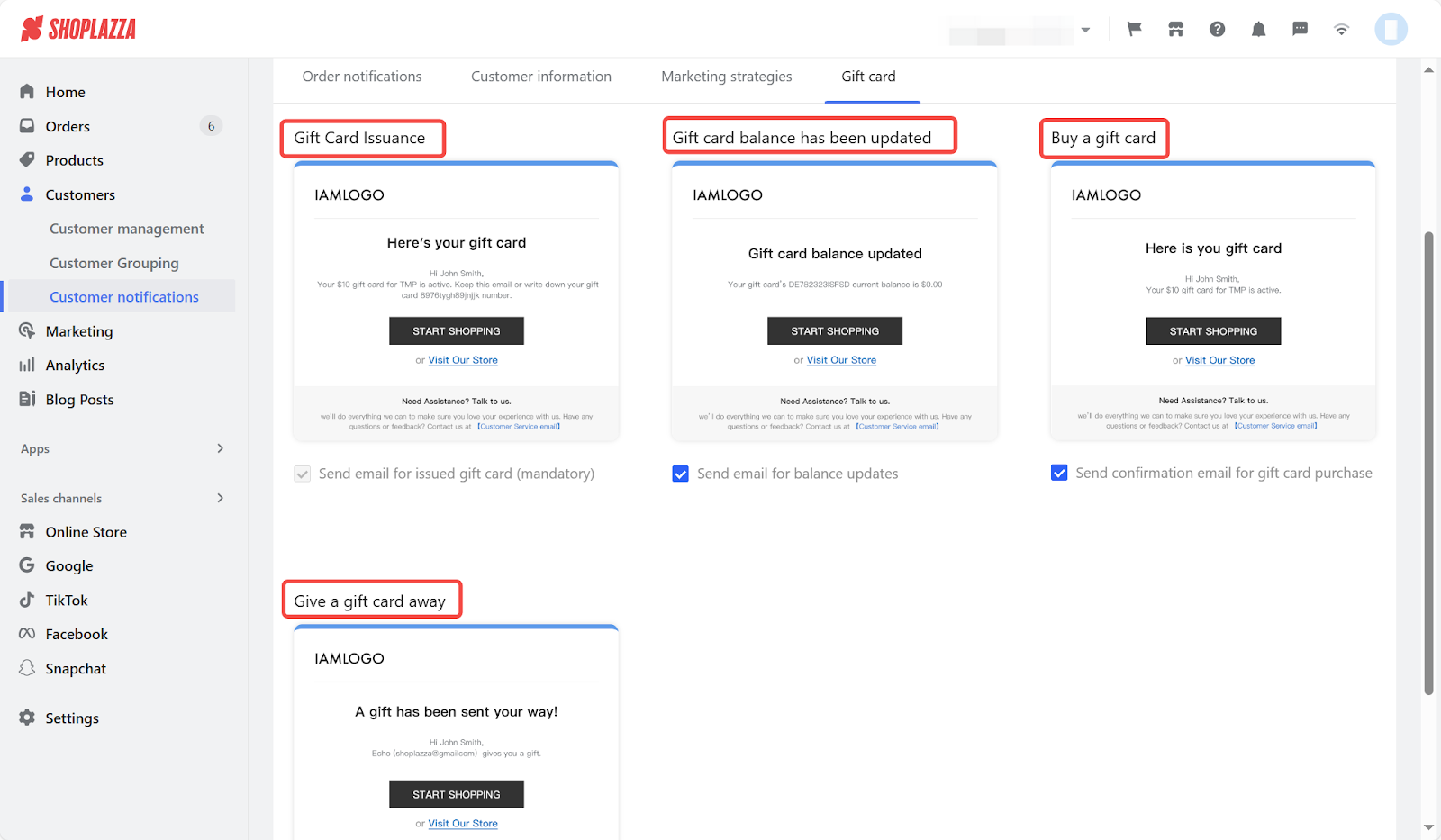 Timely customer notifications not only keep your audience informed but also significantly reduce customer service queries and complaints. Being proactive about updates related to policy changes or product developments can streamline business operations, freeing up valuable time for other important tasks like marketing or product development. Implementing these notification strategies is a straightforward way to ensure a smoother and more efficient business process.