Shoplazza offers tier pricing and a wide range of subscription plans. Optimize your business strategy and maximize your online presence, regardless of your level of e-commerce experience. Registering a free trial account with Shoplazza is an ideal option if you need to determine which of their pricing plans is right for you - sign-up is free for 7 days.
With the free trial account, you will be able to learn how Shoplazza features can help you create an online business and market your brand. Shoplazza free trial gives equal access to all the essential features and built-in tools that are available in subscribed accounts only.
Subscribing to Shoplazza plans
1. Once you have logged in to the Shoplazza Admin, go to Plan and billing and click Update now to choose a plan that suits your budget and needs.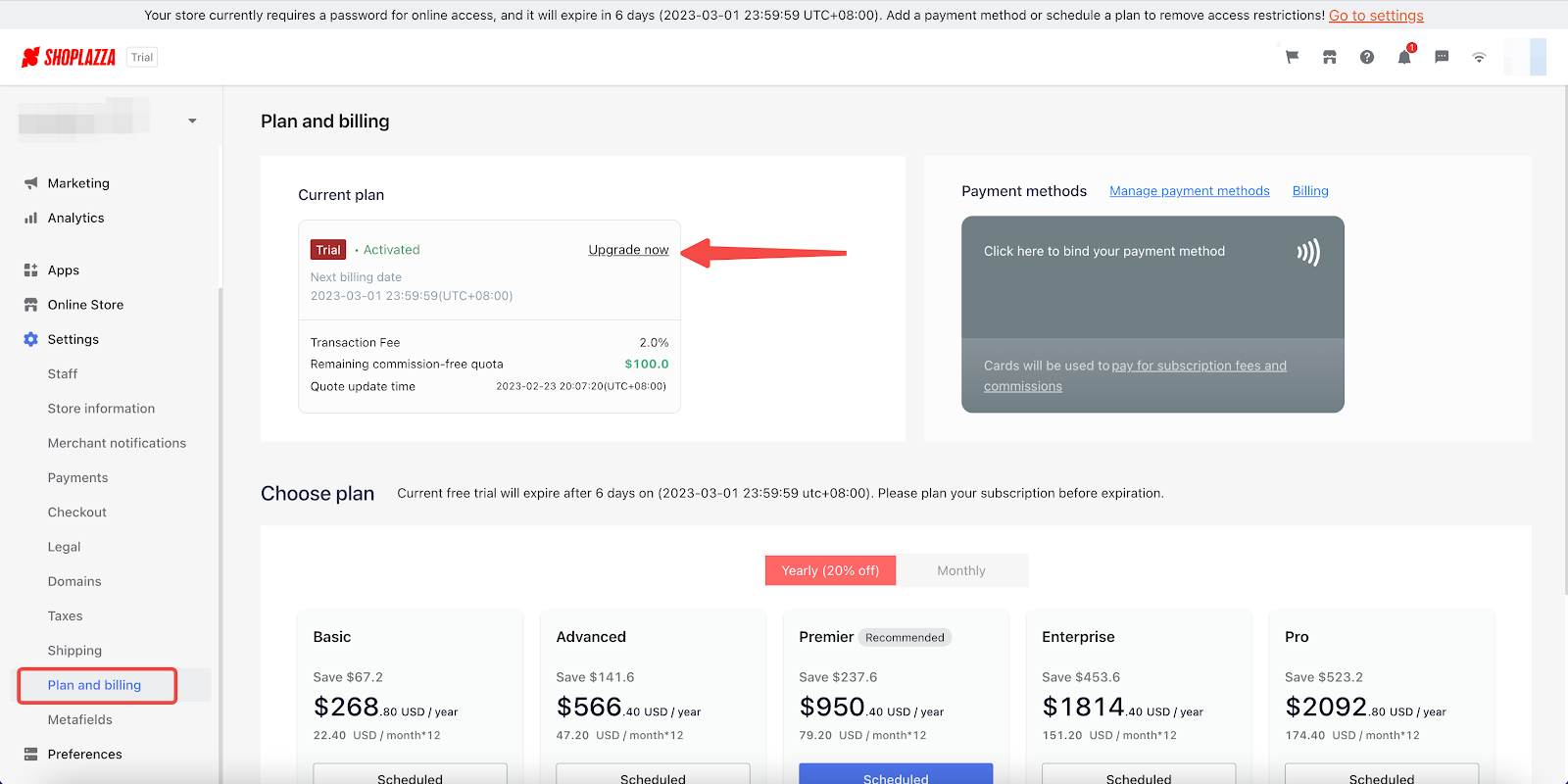 Note
By signing up with Shoplazza, you are authorizing monthly recurring or one-time annual payments depending on the subscription time period and plan you choose.Billing cycles for subscriptions and your store commission settle on different dates.
2. Select a plan and click Upgrade to continue.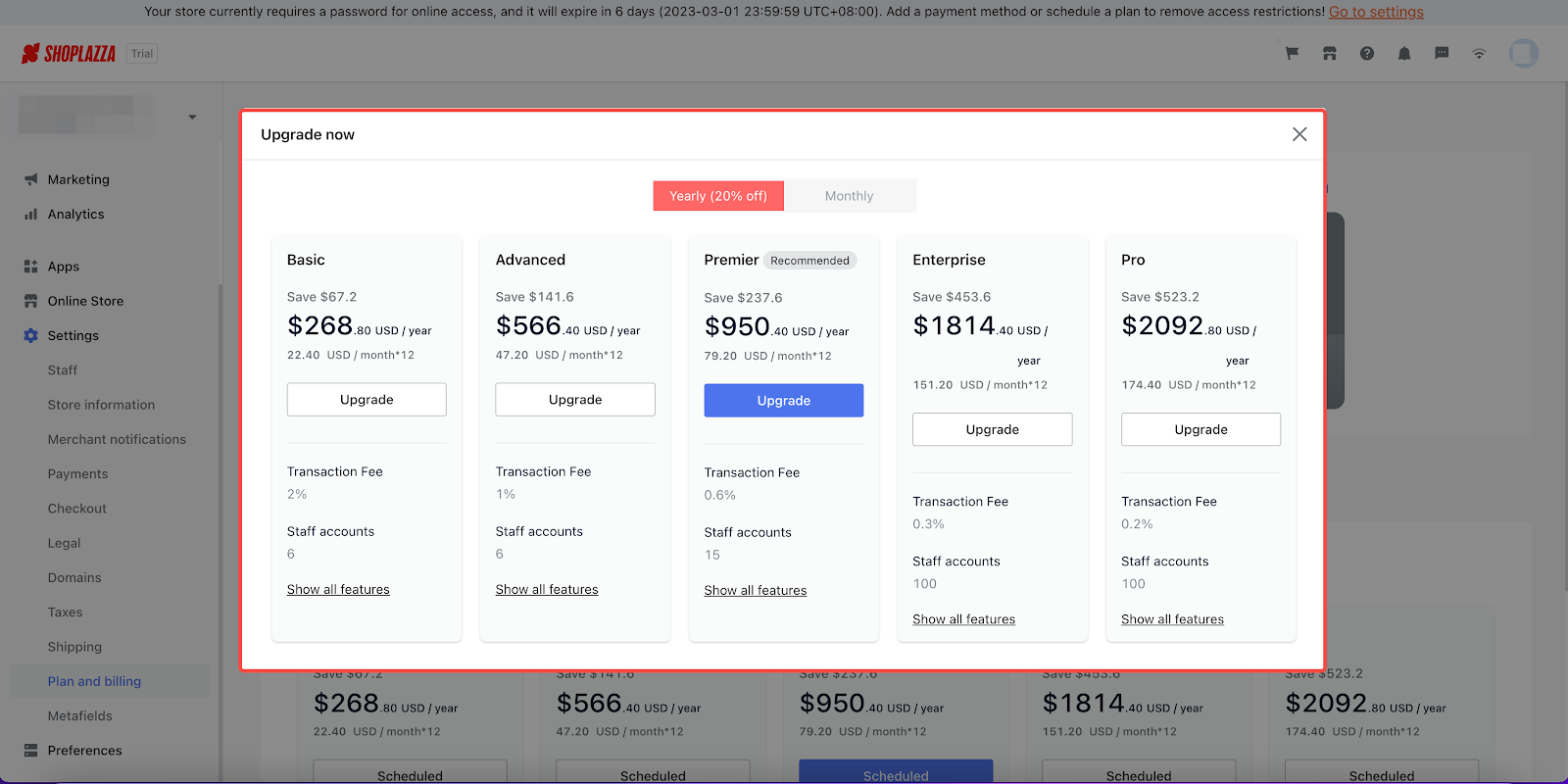 Note
Looking for an easy way to understand Shoplazza pricing plan? Click the button below to check out our pricing options.
Related Topics