Discover the perfect subscription plan for your business with our wide range of options. Whether you're new to e-commerce or expanding your online reach, our tiered pricing structure is designed to support your specific business needs. We recommend starting with our 7-day free trial account. This trial lets you explore our services and determine the most suitable pricing plan for your business, all without any initial cost.
During your free trial, you'll gain valuable insights into how our features can help you launch and market your online business. You'll have access to all the essential features and tools that are usually available only to subscribed members.
Steps
1. From your Shoplazza Admin > Settings > Plan and Billing. Find the Purchased plans section and click Update now to choose a plan that suits your budget and needs.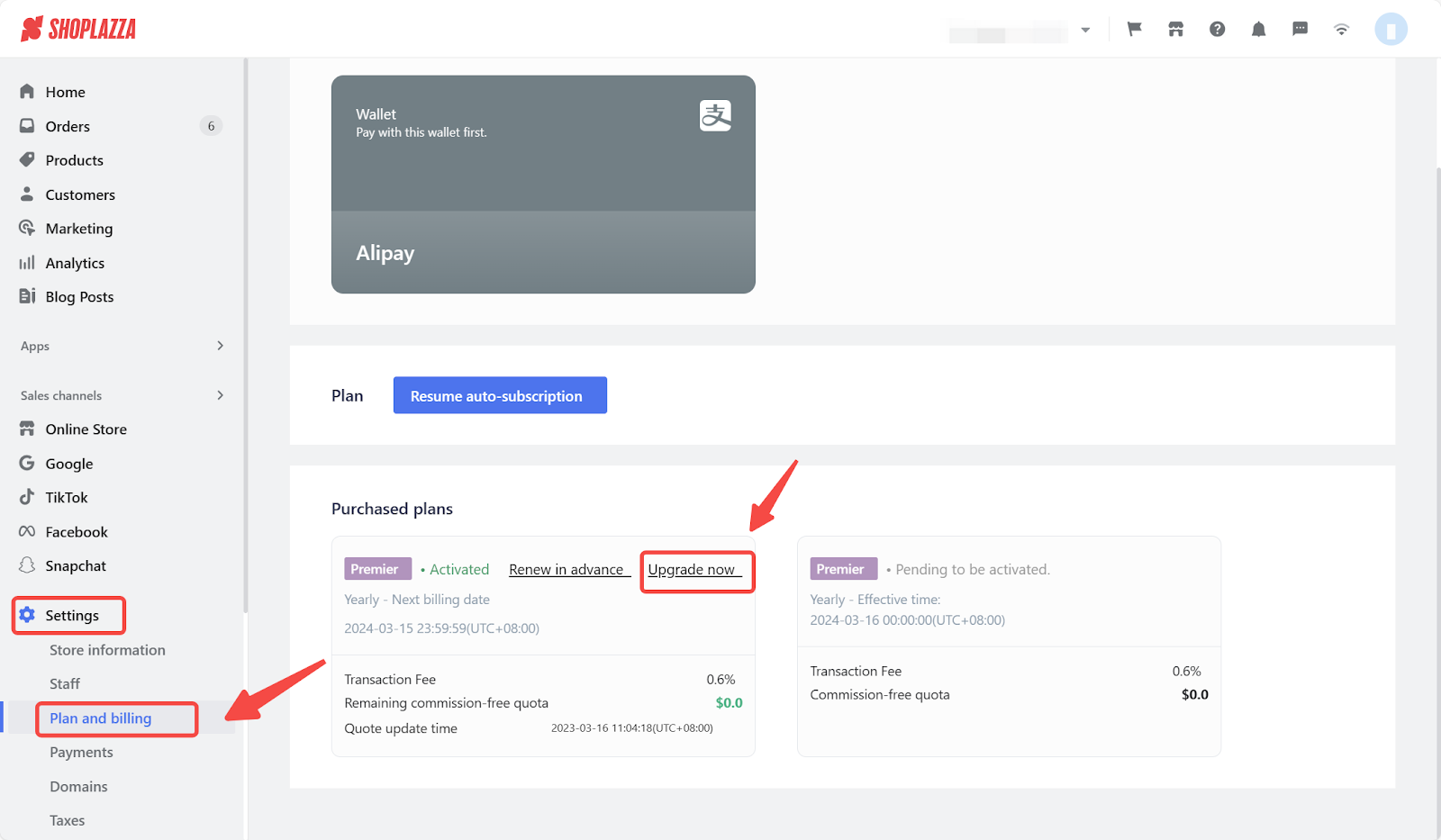 Note
By signing up, you agree to either monthly recurring or one-time annual payments, depending on the subscription duration and plan you select. Remember, billing cycles for subscriptions and store commission settlements occur on different dates.
2. Select a plan and click Upgrade to continue. For more details about the plans, see Shoplazza Plans & Pricing  .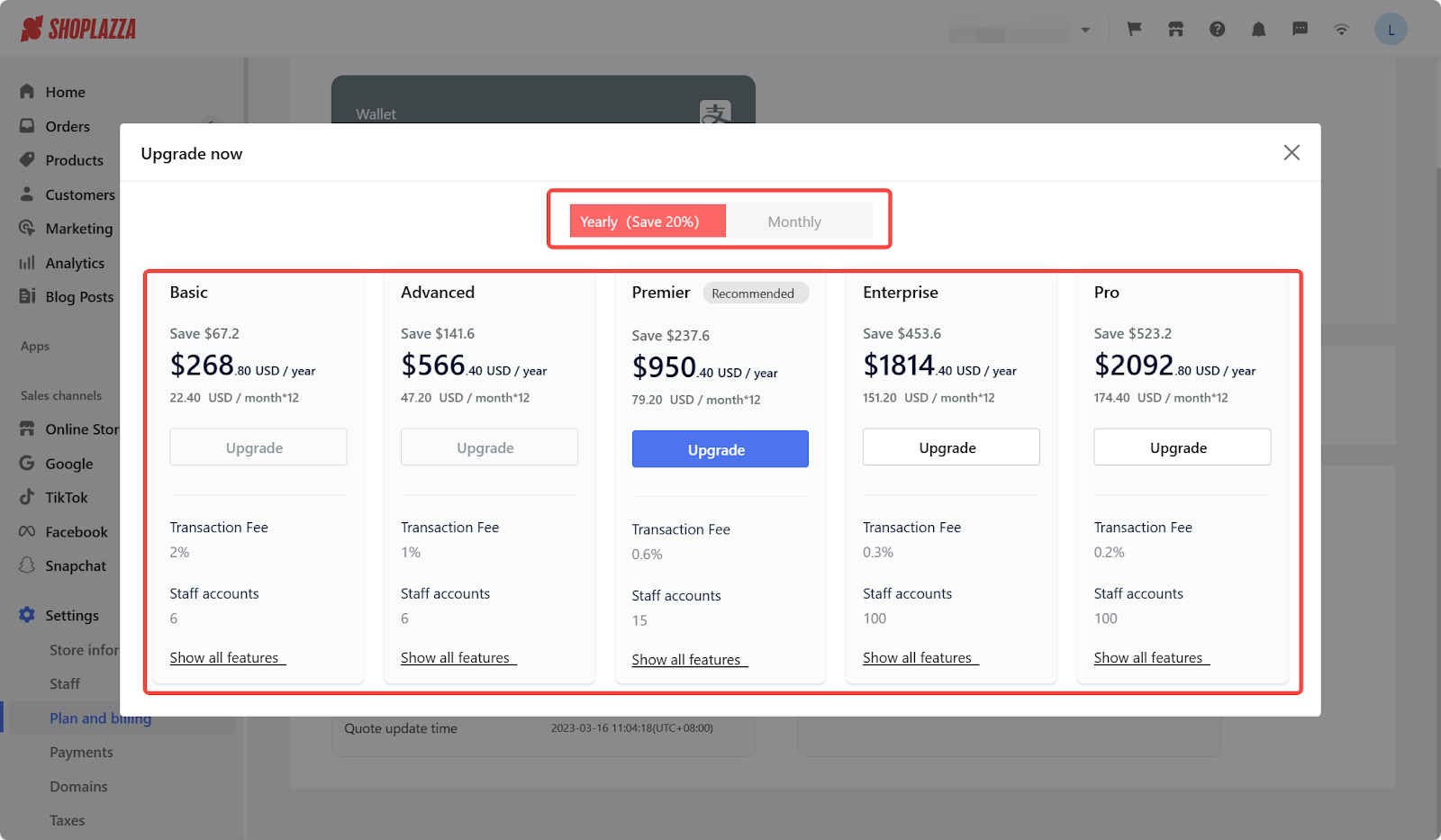 With Shoplazza, transitioning from a trial to full-time business growth is seamless, ensuring you have the necessary tools and support at every stage. Selecting the right plan for your needs is a straightforward process, guided by our comprehensive offerings.