When a customer abandons their shopping cart, you will see that order on the abandoned checkout page. Orders with a pending payment status will show in the recoverable tab. You can email your customer a link to their abandoned cart so that the payment can be completed and the order can be recovered.
Steps
1. From your Shoplazza Admin > Orders > Abandoned checkouts.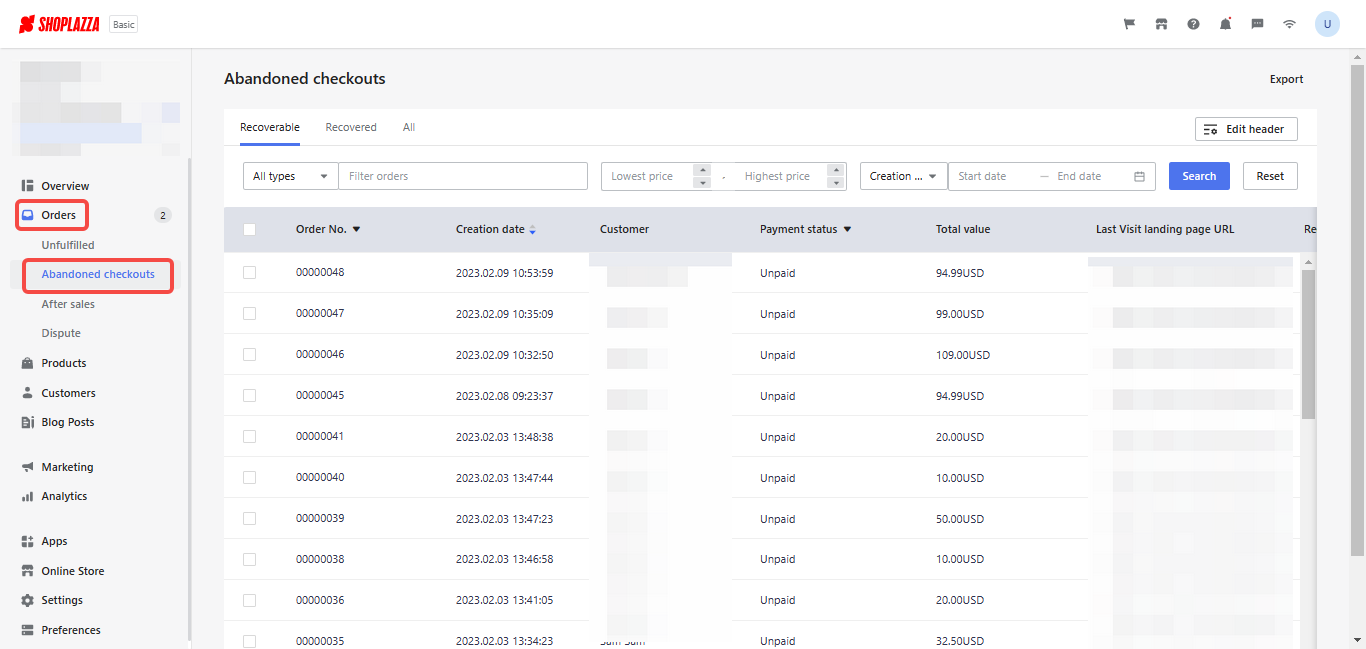 2. On the Abandoned checkouts page, orders are displayed under the Recoverable, Recovered, and All tabs.
When customers abandon their cart, the order will appear in the Recoverable tab.
Once the payment is settled, the order will appear under the Recovered tab. You can open these orders to fulfill the items.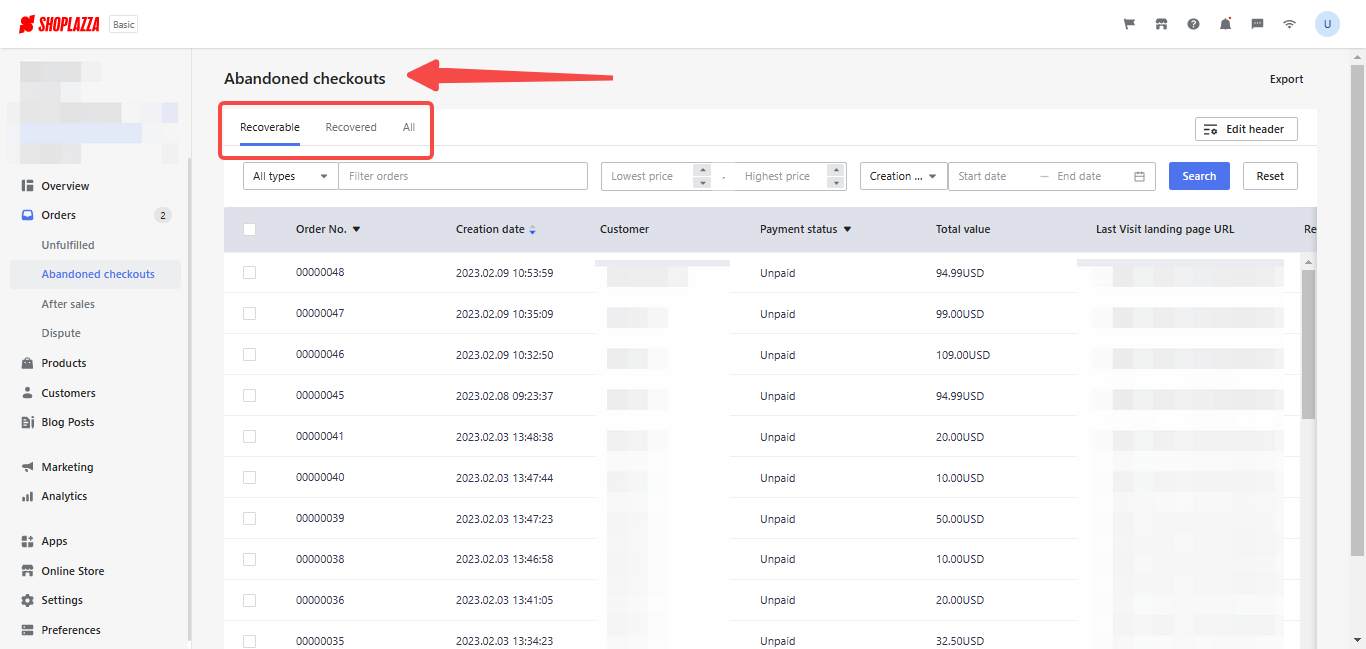 3. You can search orders by different search filters. After clicking Search,  the required order will be displayed on the page.
| | | | |
| --- | --- | --- | --- |
| Order Number | Customer name | Order ID | Title |
| Product Tags | SKU | SPU | Order Tags |
| Phone Number | Email      | Visitor IP  | Source        |
| Delivery Methods | Vendor   | Tracking Number  | Discount Codes |
| Special Delivery Note     | Payment Method     | Transaction ID       | Order Amount |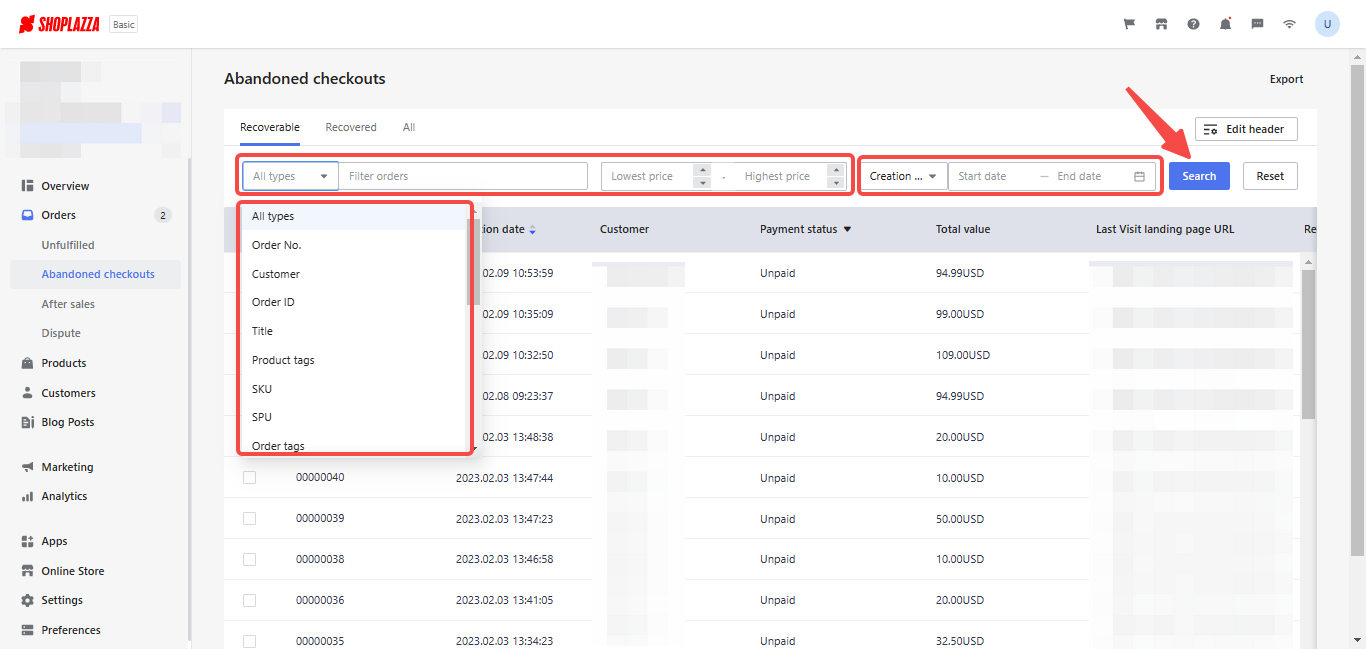 4. You can also select different column settings by clicking the Edit header.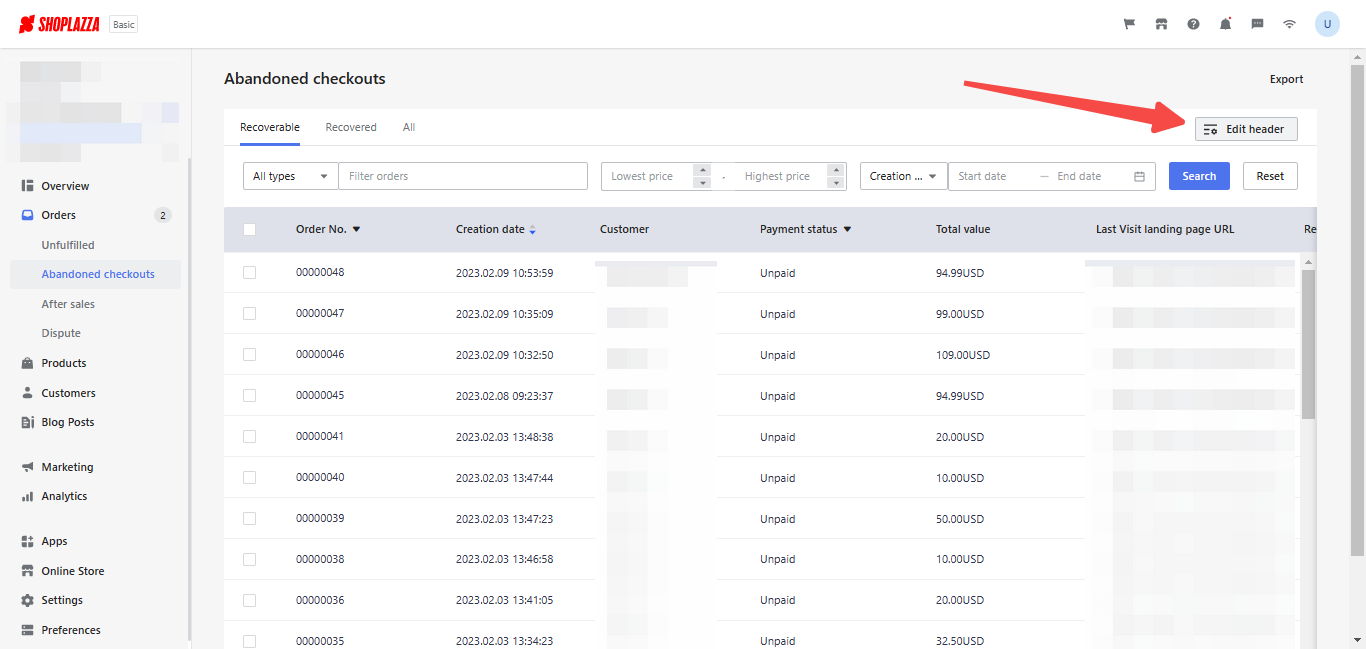 By applying different search filters, you can easily find your desired orders for further processing.
Related Topics