1.Start here: SHOPLAZZA admin > Orders > After sales > pending
2.Select the order you need to initiate a refund/return and click to redirect to the order details page.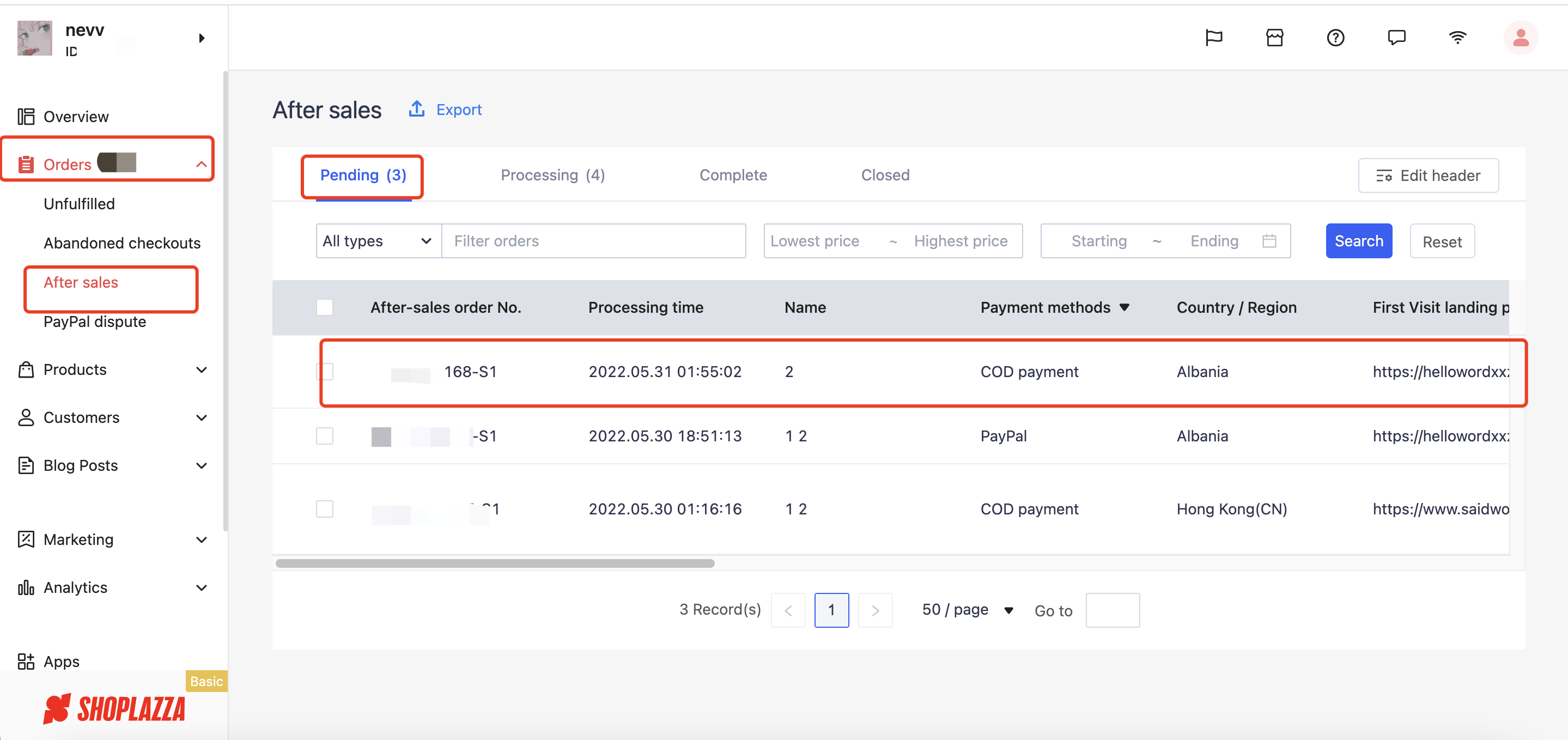 3.Click " Return & Refund" to redirect to the next step.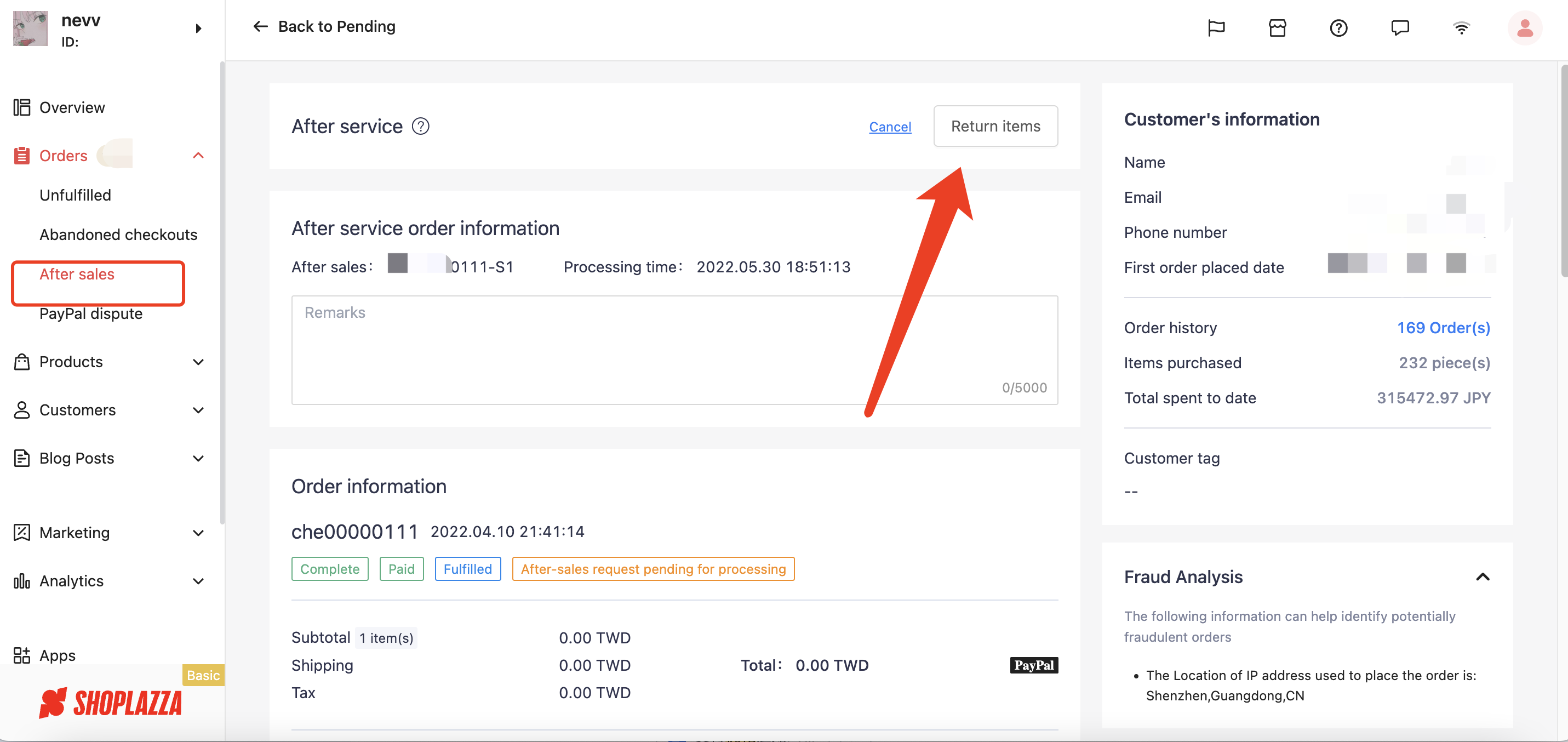 4.There are two refund methods:
Select the product to be refunded: Select the product to be refunded and set the quantity. The system will automatically calculate the refund amount of the selected product.

Do not select any product. Enter a fixed amount to initiate a refund directly.
5.If the product needs to be returned, you should check " Return all the products."
6.Click "Confirm to refund" to initiate the return/refund.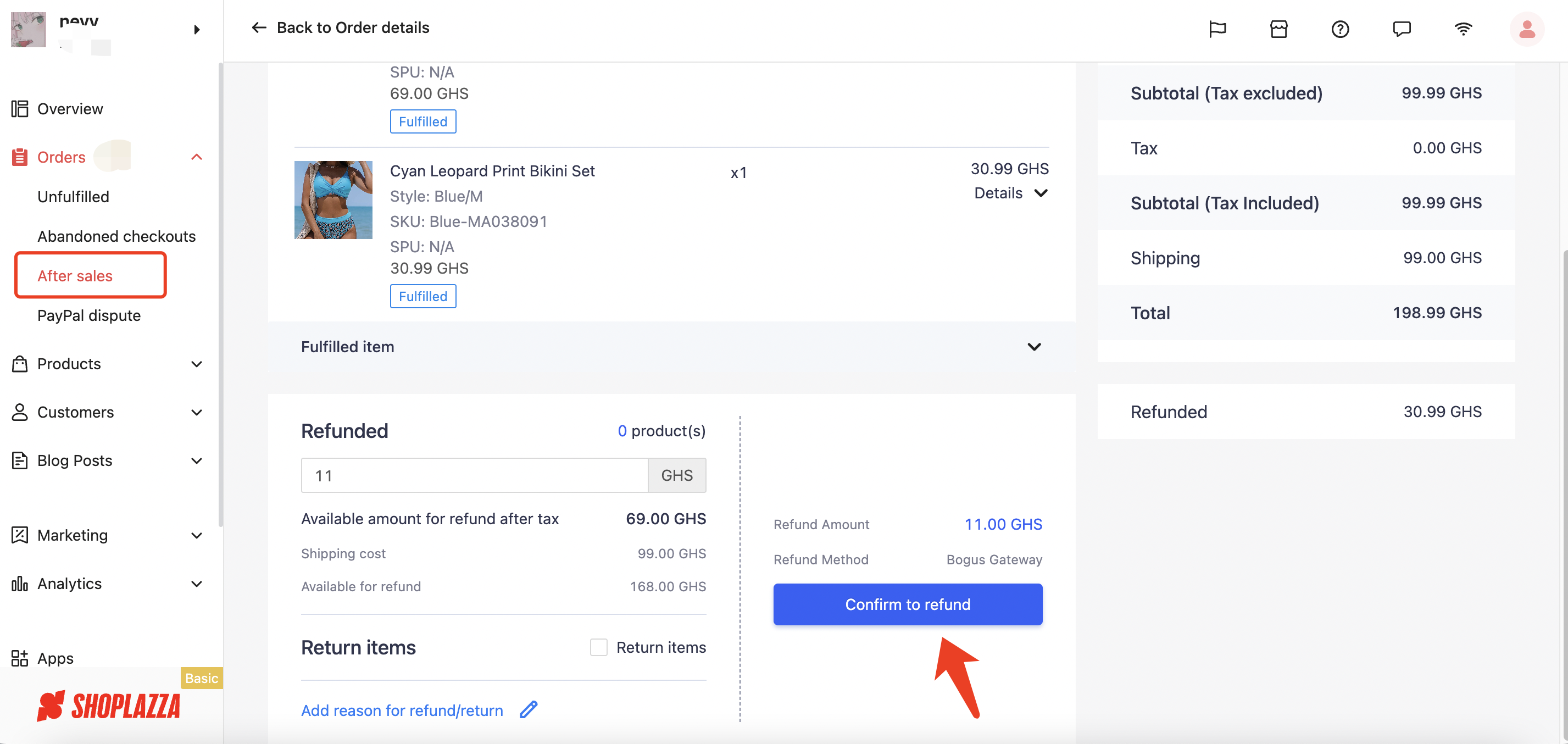 7.Head back to the details page to view the return/refund status.
8.When the payment channel of the order is not the automatic refund channel, the merchant can manually enable "refund completed" to change the refund status of the order.
Automatic refund channels include Paypal, Stripe, WorldpayHosted, Ingenico, Photonpay, Spreedly, Pingpong, Atome, Dlocal, Pacypay, Poccupine, Unlimint.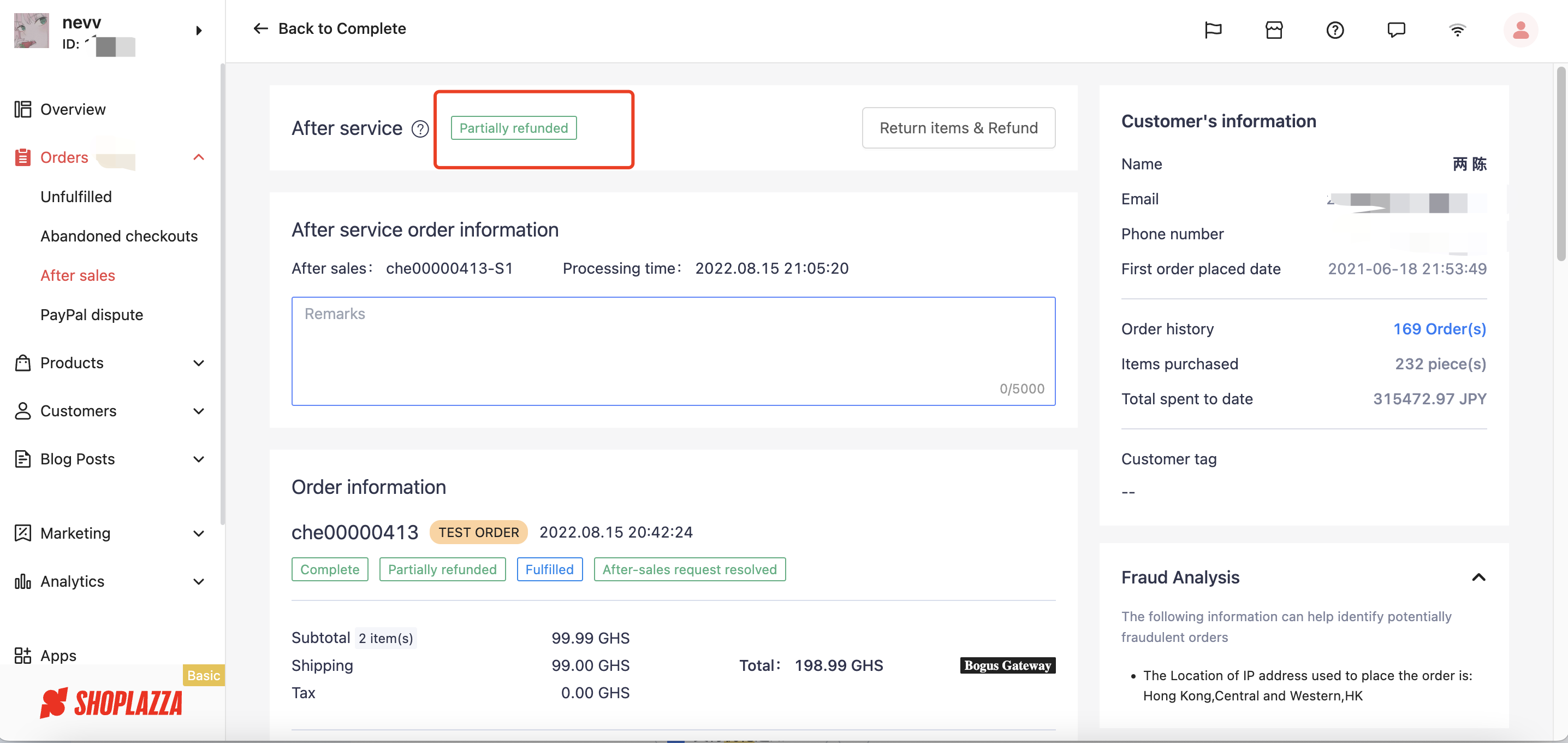 1.Merchants can enter the return/refund page to view the information of the refunded products, the available amount for refund after-tax, and the order value details.

2.For details of the amount available for a refund on the return/refund page, you can view the total price, the discount, taxes, and the subtotal (tax excluded) and subtotal (tax included).

3.Suppose you do not select any product and directly input a fixed amount to initiate a refund. In that case, you will not be able to refund again by selecting the refund product and only inputting the amount.

4.You can not return the unfulfilled order.

5.If any available refund amount remains after completing the initial refund process, customers can still apply to withdraw the remaining fund. And you can check the historical return/refund records through the refund timeline.

6.If the order is not returned when the refund is carried out, you can still initiate the return during the refund process.