1.Start here: SHOPLAZZA admin > Orders > Unfulfilled
2.Export orders which the tracking numbers need to be imported in bulk.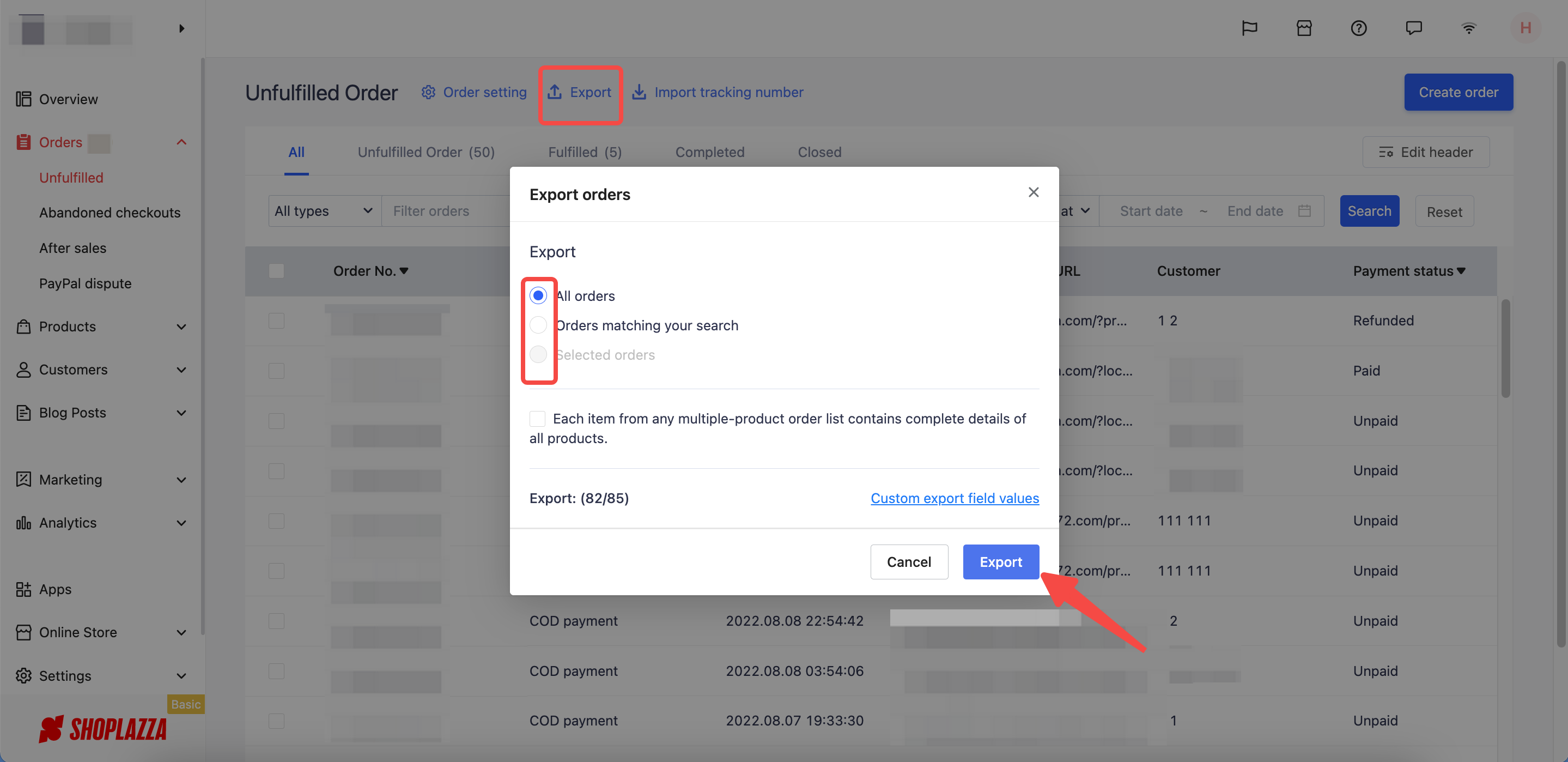 3.Open the exported file, and edit the shipping information, such as tracking number and carrier.

4.After filling in the shipping information, click "Import tracking number" to start importing.
1.If the order file fails to be imported, please check whether the form header is wrong and the logistics number and shipping carrier have been filled in. For details, download the import failure file to view the cause of the failure.2.Before the products are received, the system supports the merchants to change the filled tracking number and carriers in bulk according to the procedures to prevent merchants from filling in the wrong logistic information. If "Shipping status" shows "Delivered," the tracking number is invalid.