If you have multiple orders in your unfulfilled order tab and want to fulfill them all at once, it's easier to do it in bulk. You can add the shipping information and fulfillment quantity to the file and then import the file through your Shoplazza admin.
Steps
1. From your Shoplazza Admin > Order > Unfulfilled order tab.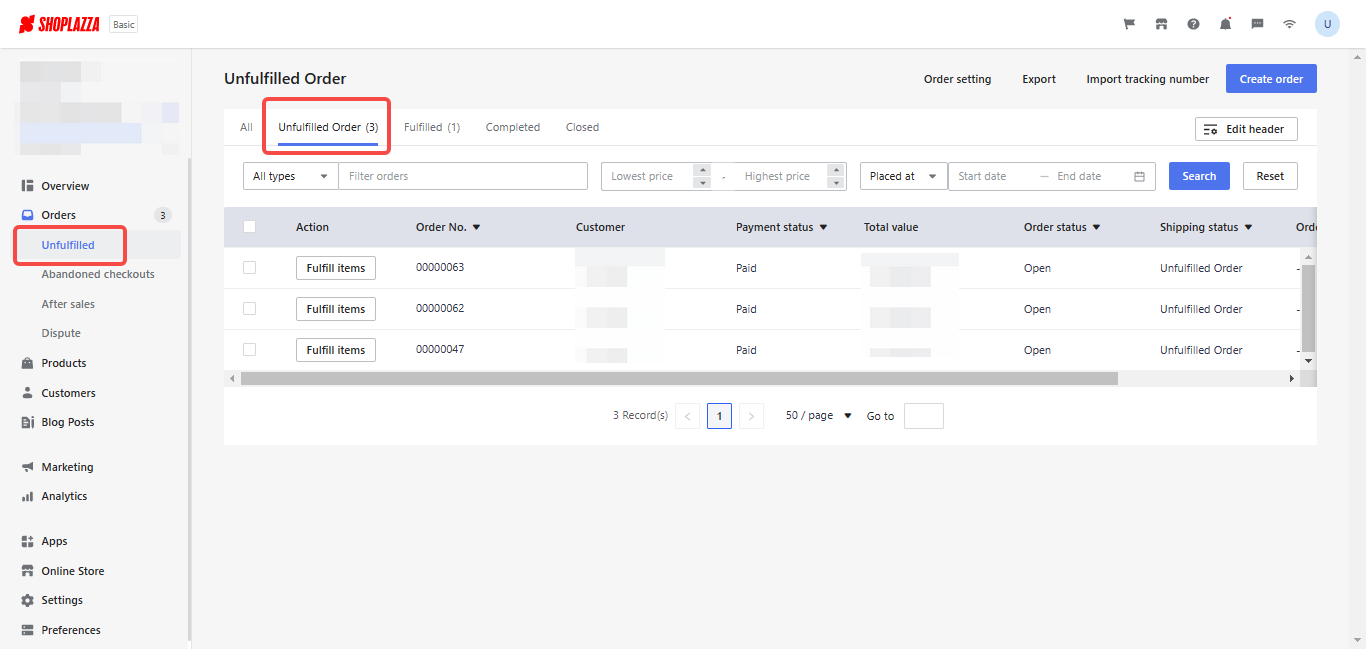 2. Select the orders you want to fulfill in bulk and click Export selected orders.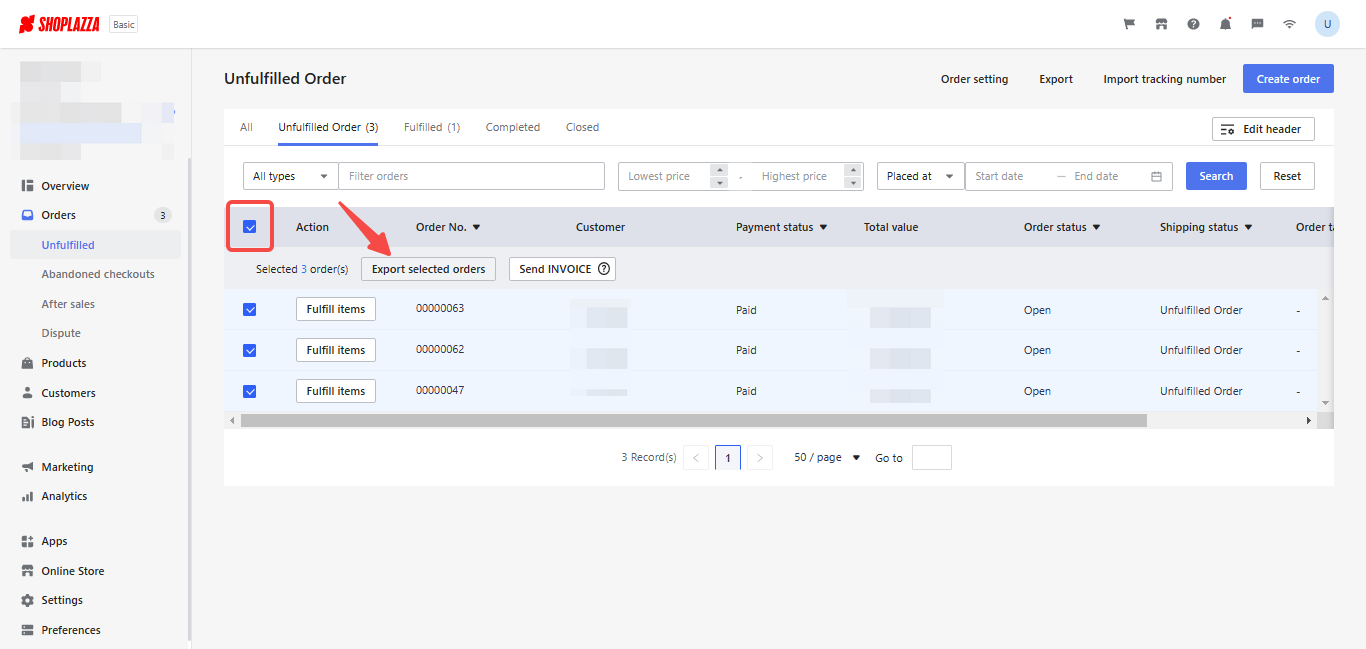 3. Choose the appropriate filter, and click Export to finish exporting the file.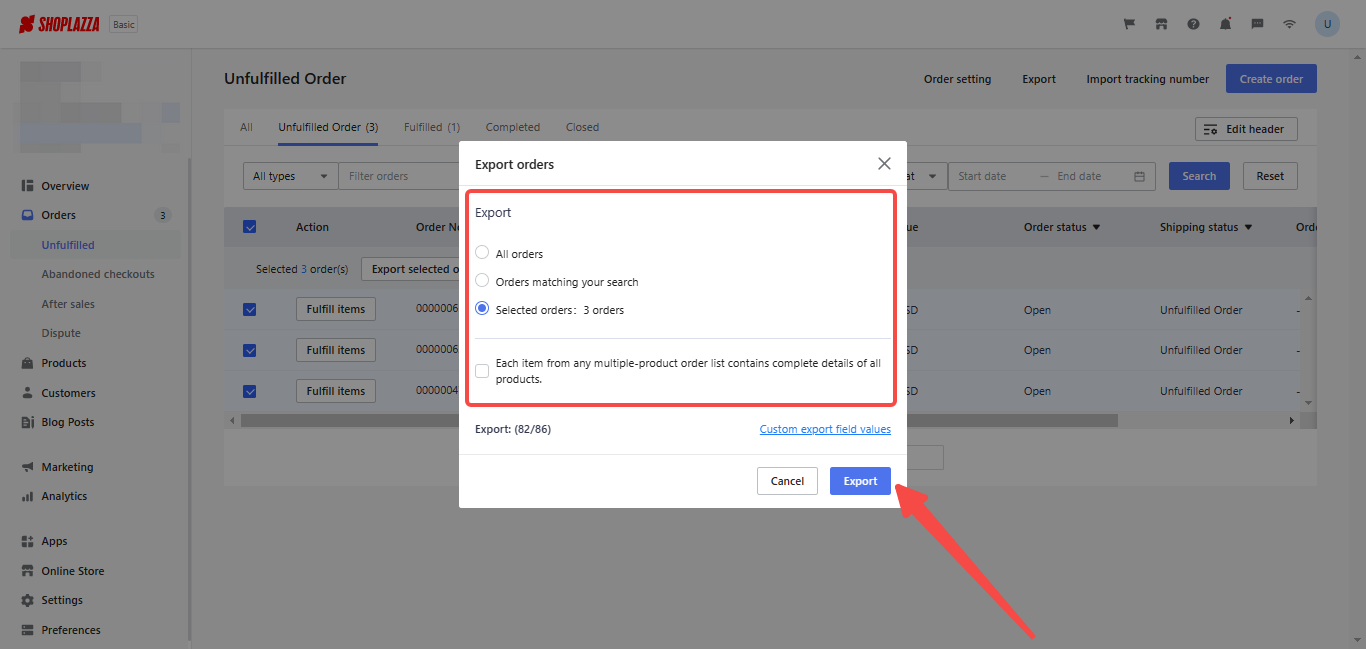 4. Open the exported file in .xlsx format to edit the Tracking number, Carrier, and Fulfillment quantities.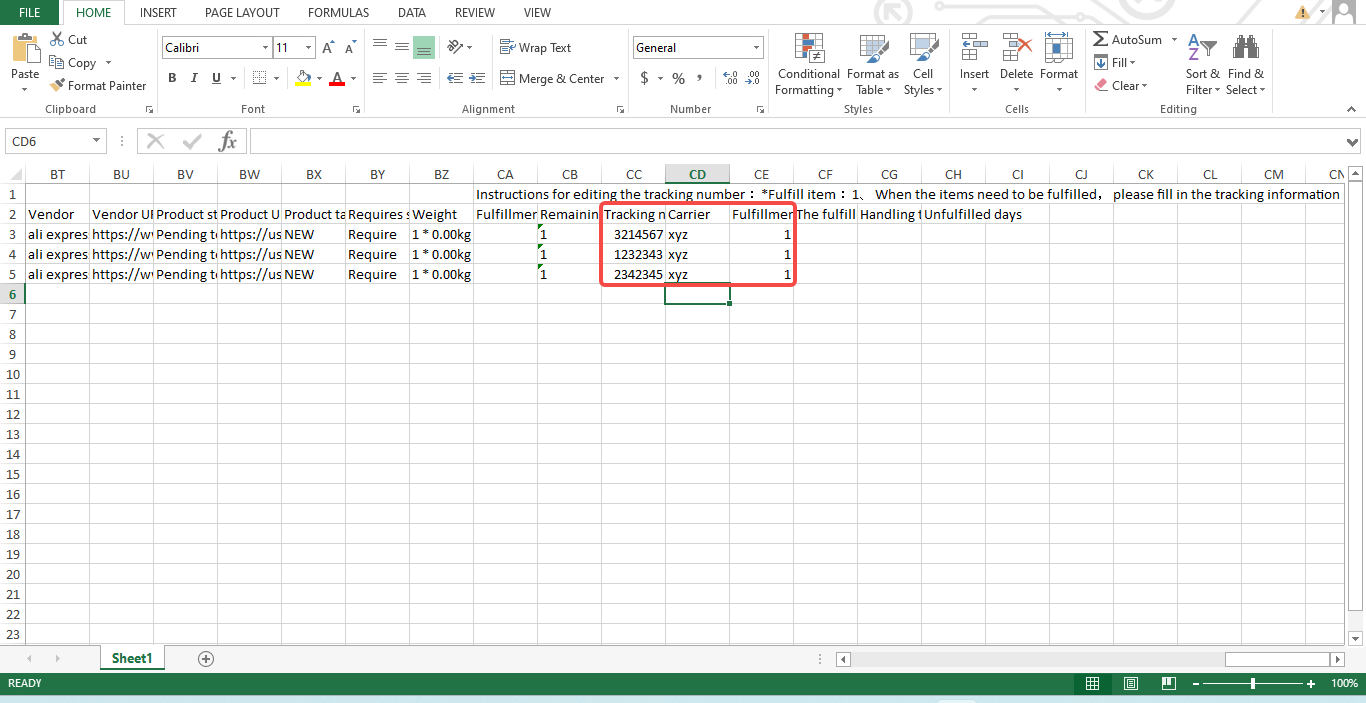 5. After saving the editing, head over to your Shoplazza Admin > Order > Unfufilled and click the Import tracking number to upload the file.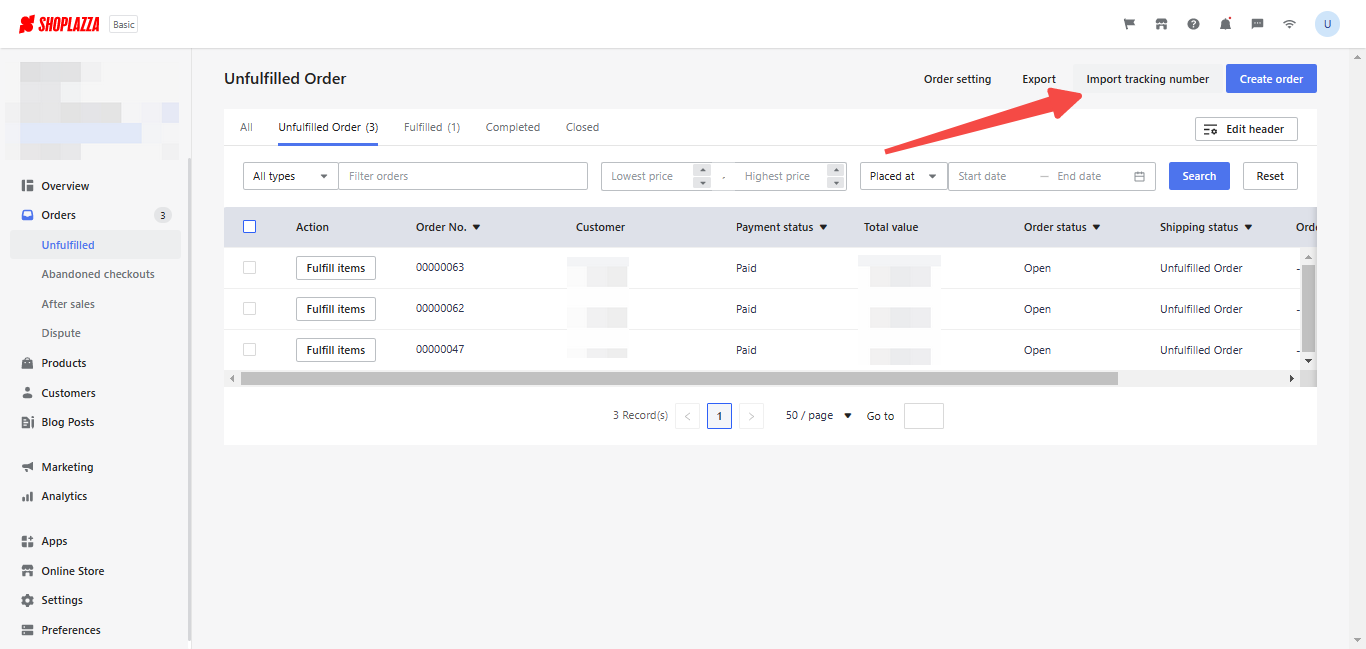 6. Once the file is uploaded, you will see the result.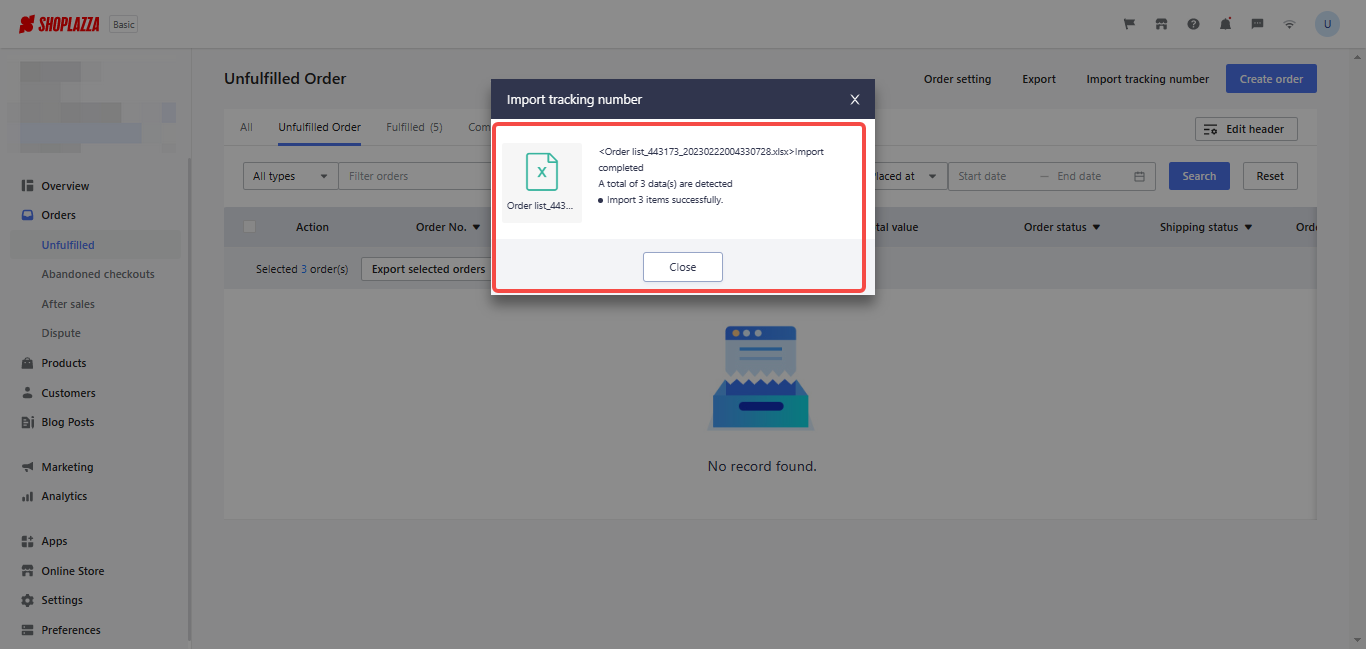 By fulfilling your orders in bulk, you can save time and increase efficiency. It will also help you keep a record of your order details in file format.
Note:
If the order file fails to be imported, you can download the import failure file to view the cause of the failure.
Only the .xlsx file format is currently supported for editing and importing the file.
The file should be saved and closed before importing.
Related Topics