When managing several unfulfilled orders, opting for bulk fulfillment streamlines the process. This method allows you to consolidate shipping details and fulfillment quantities into a single file. Once prepared, import this file directly through your Shoplazza admin panel for efficient processing. This approach not only saves time but also ensures accuracy in order handling.
Steps
1. From your Shoplazza admin > Orders > All Orders, switch over to the Unfulfilled Order tab.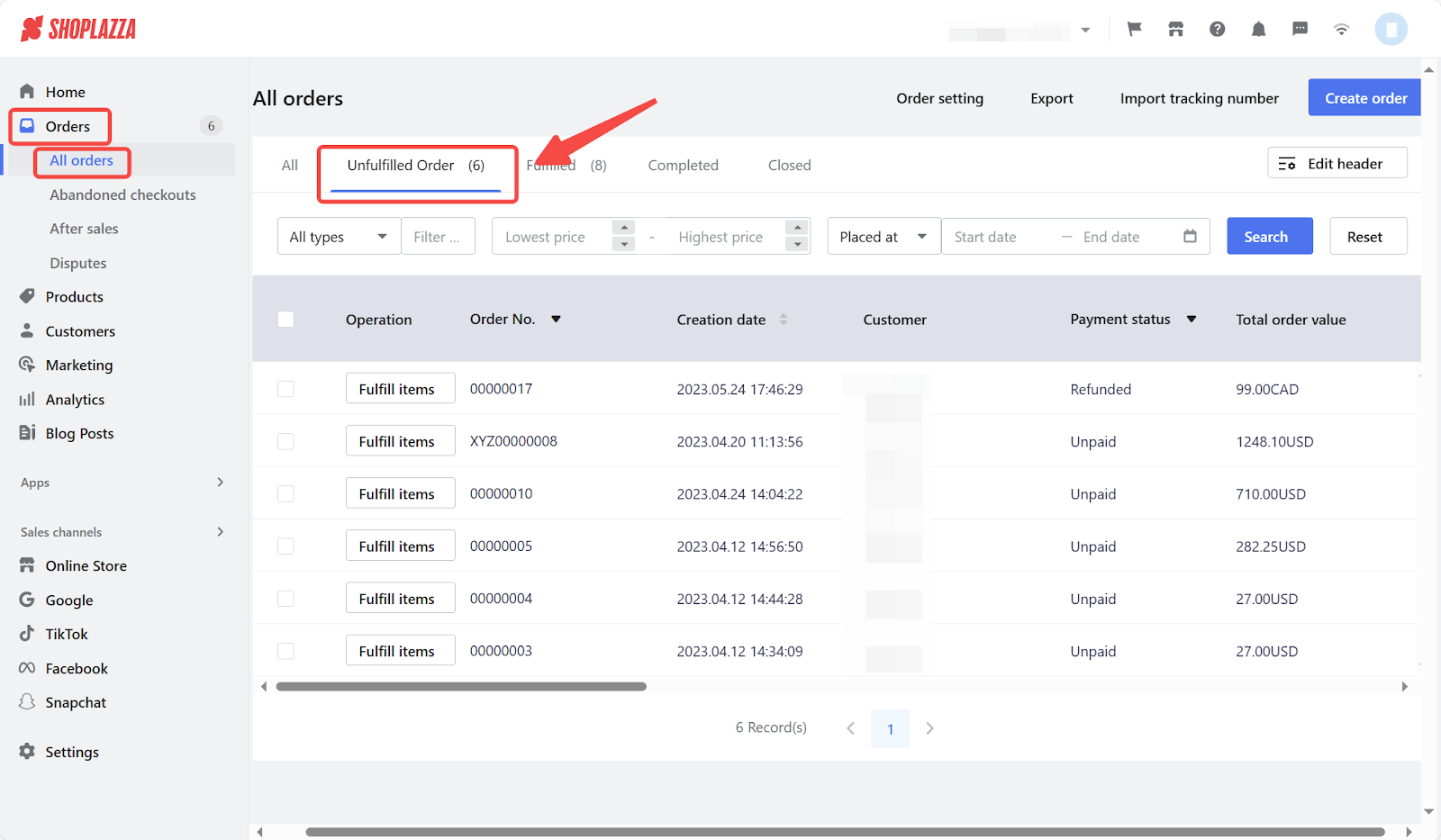 2. Select the orders you want to fulfill in bulk and click Export selected orders.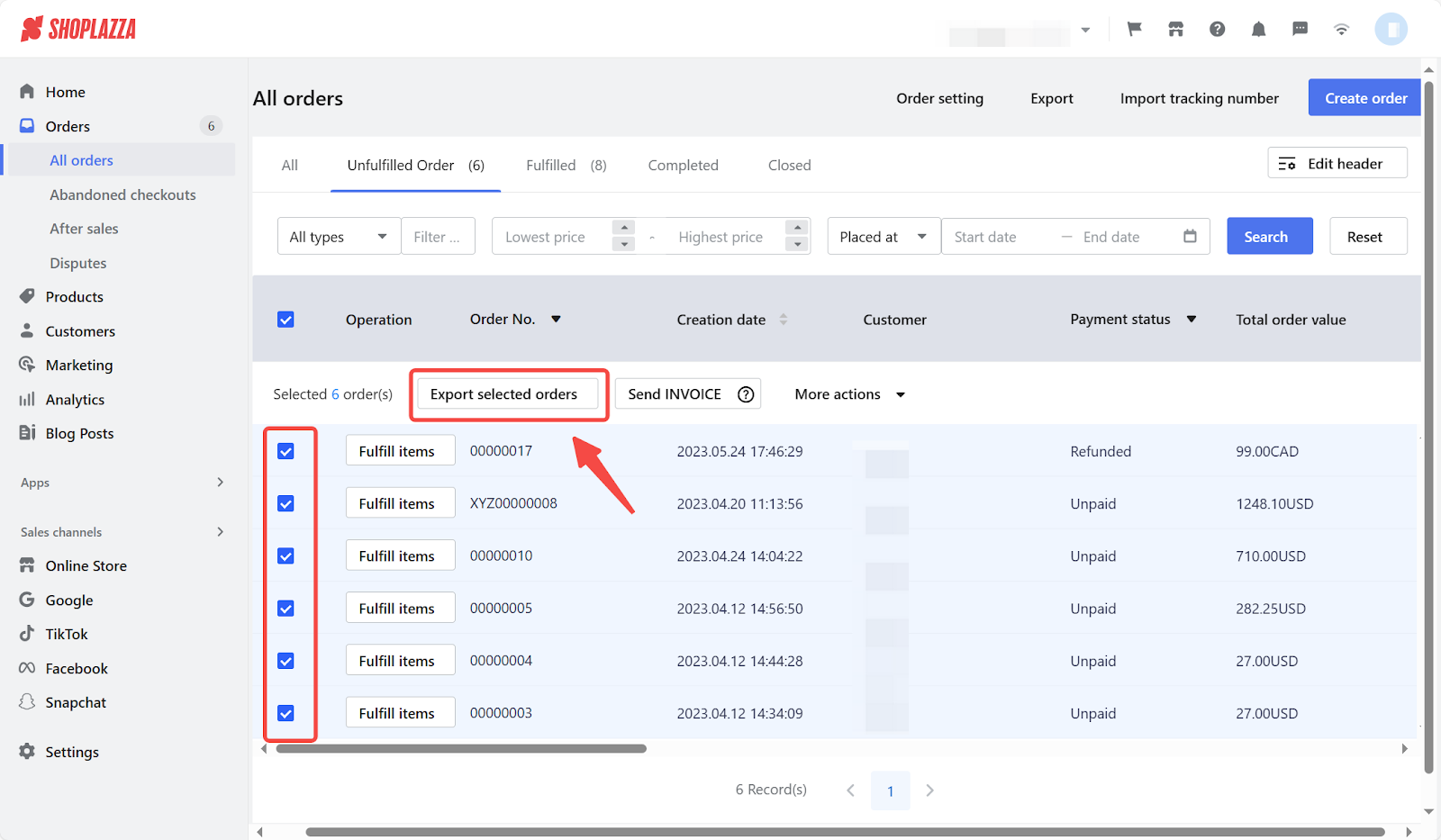 3. Choose to export All, Matched, or Selected orders. For custom exports, click Custom export field values to pick your preferred field. Once confirmed, click Export.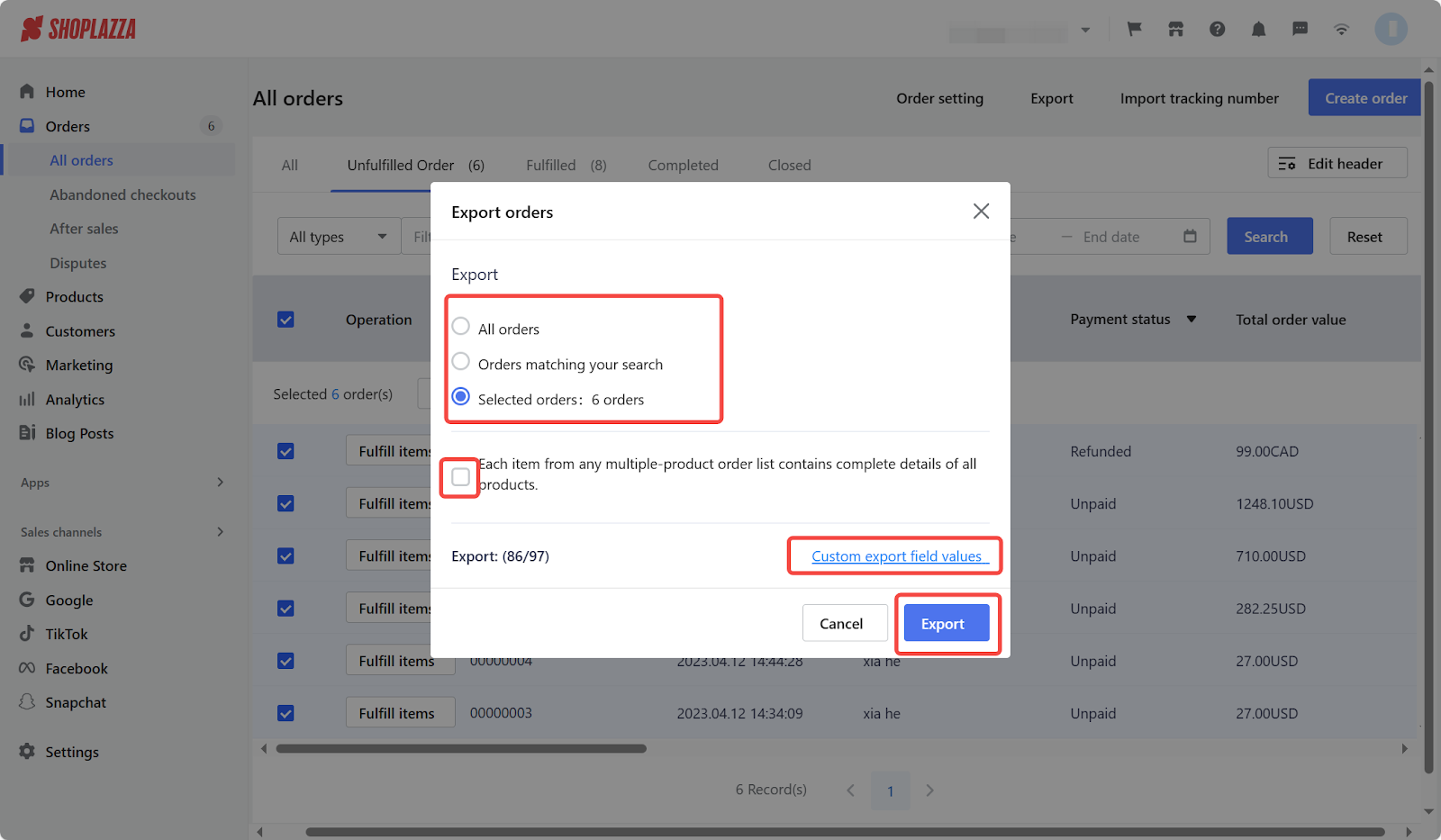 4. Open the exported file in .xlsx format to edit the Tracking number, Carrier, and Fulfillment quantities.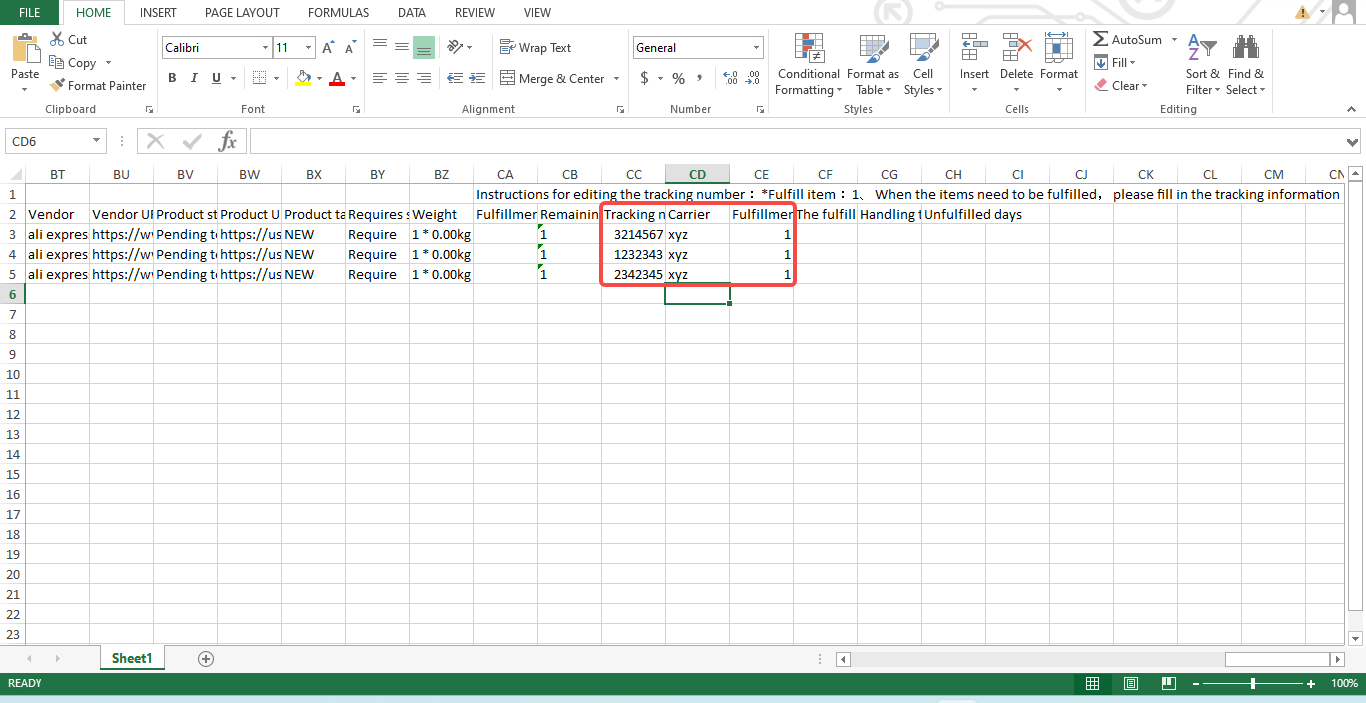 5. After saving the editing, head over to your Shoplazza admin > Orders > All Orders > Unfulfilled order. Click the Import tracking number to upload the file.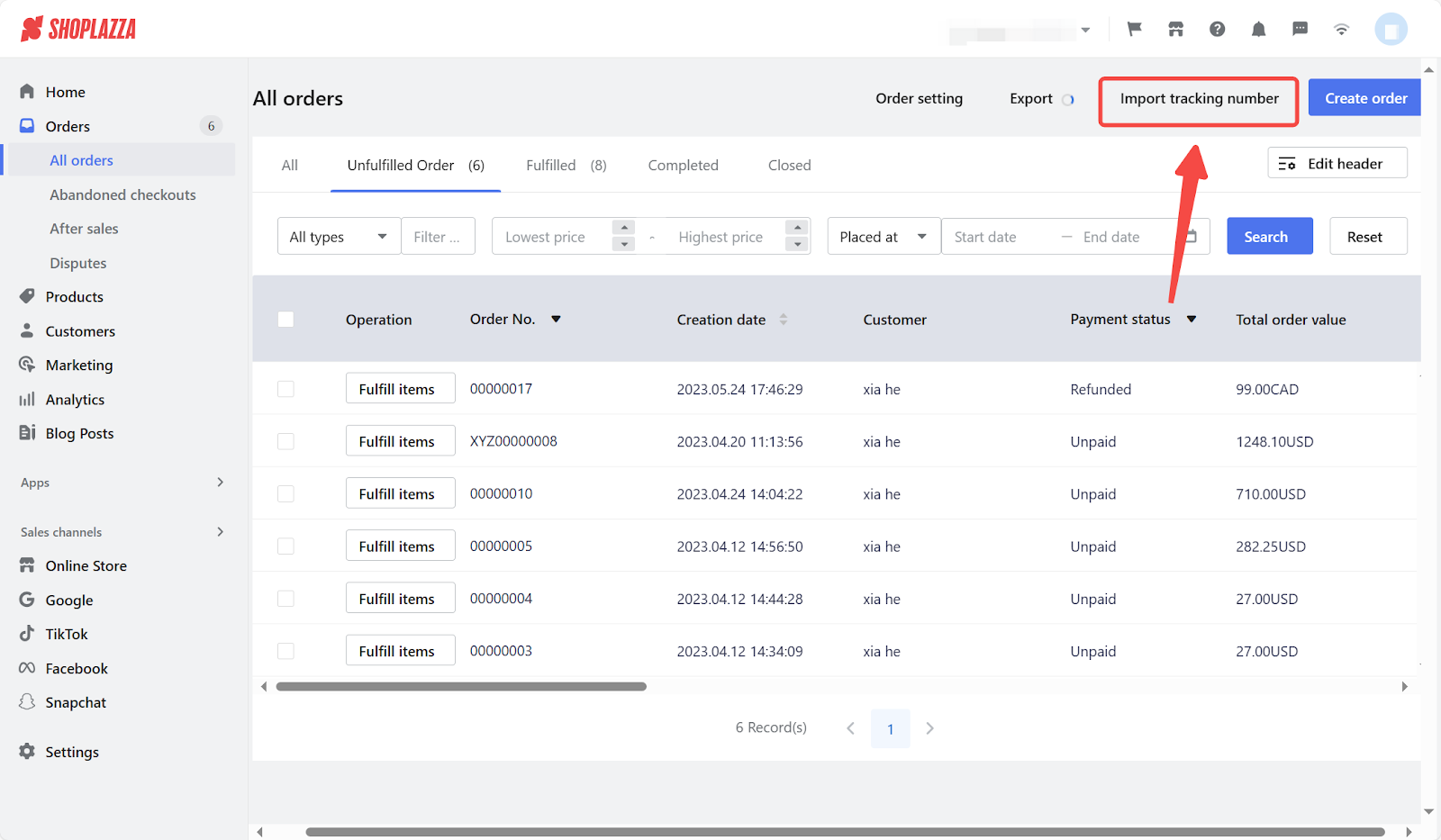 6. Click Select file to upload from your desktop.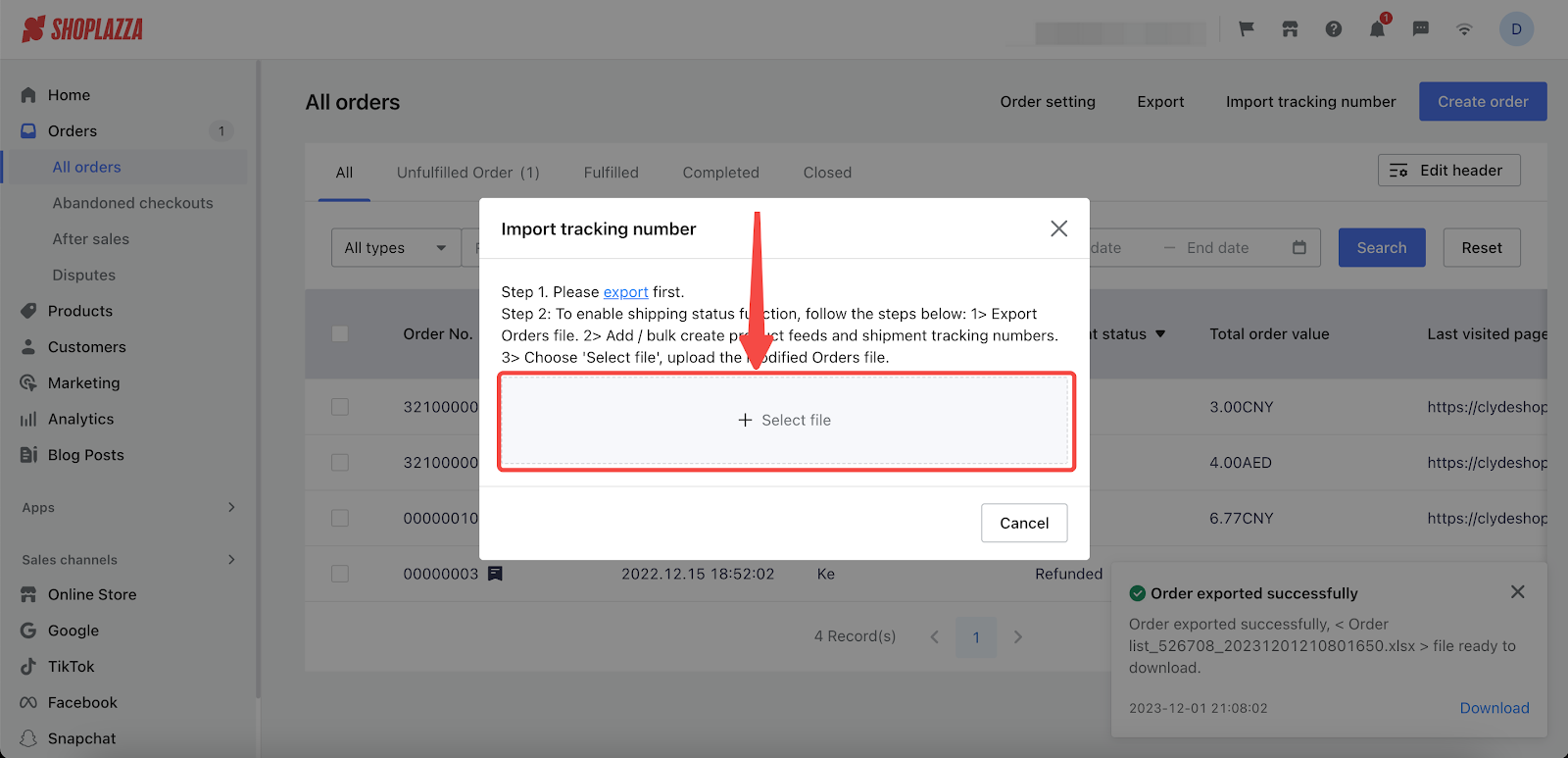 7. Once uploaded, click Start importing.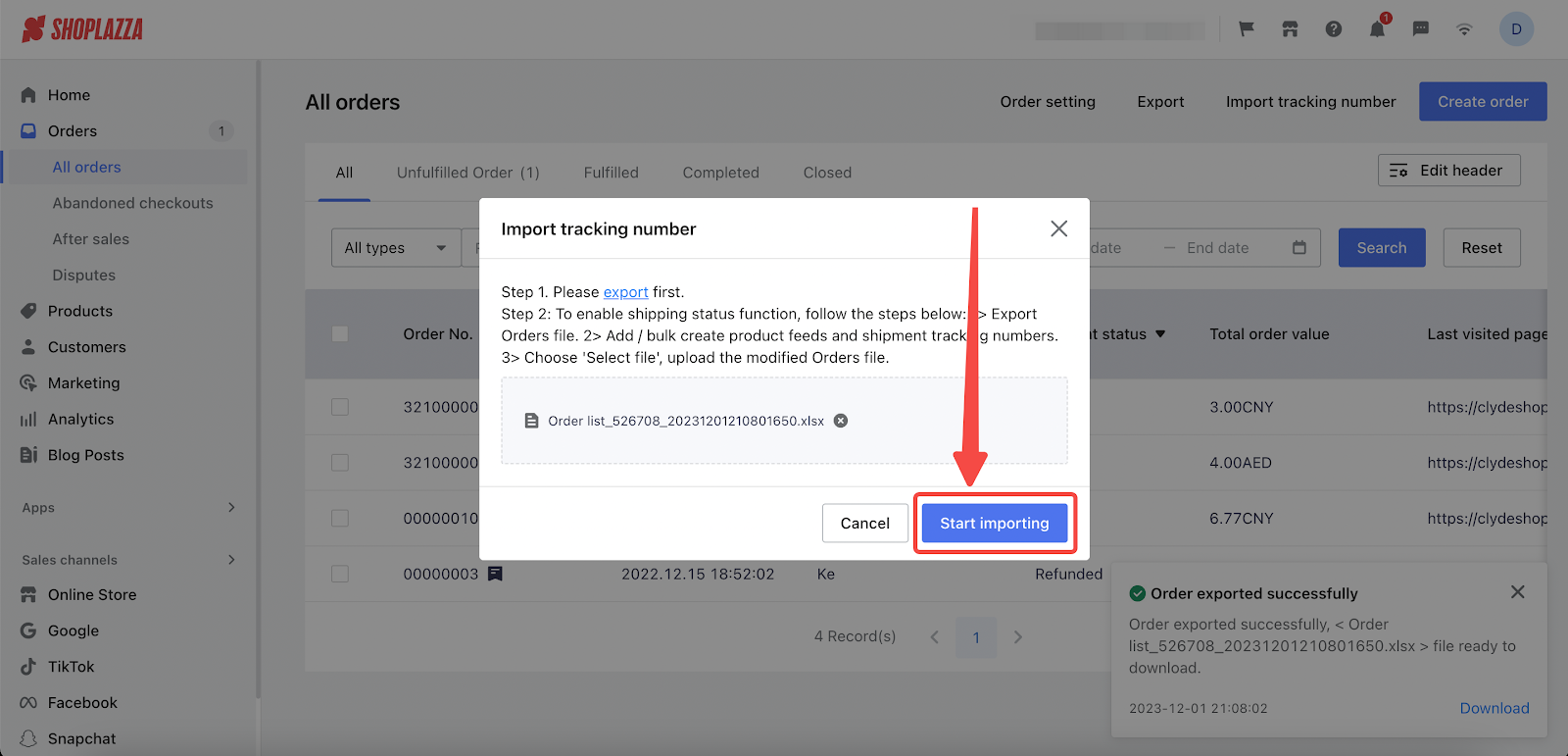 8. After completion, view the results in the prompt. Click Download failure list and reasons for detailed information.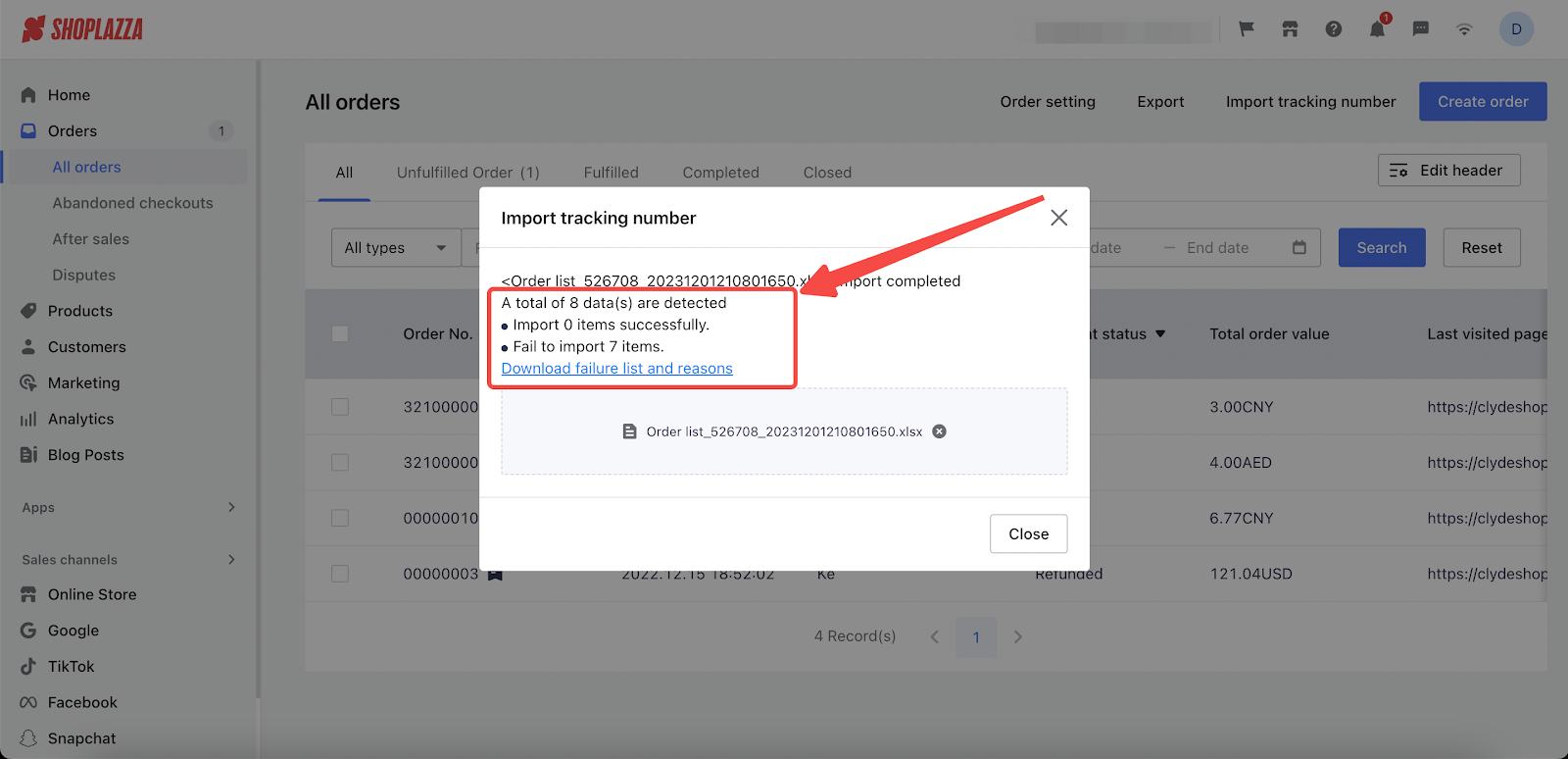 Note
If the order file fails to be imported, you can download the import failure file to view the cause of the failure.
Only the XLSX file format is currently supported for editing and importing the file.
The file should be saved and closed before importing.
By fulfilling your orders in bulk, you can save time and increase efficiency. It will also help you keep a record of your order details in file format.