Exporting abandoned checkouts can be a valuable tool for your businesses to improve your customer experience, increase revenue, and optimize your checkout process. By analyzing the data from exported abandoned checkouts, you can identify patterns and opportunities for improvement in the checkout process.
Steps
1. From your Shoplazza Admin > Orders > Abandoned checkouts > click Export.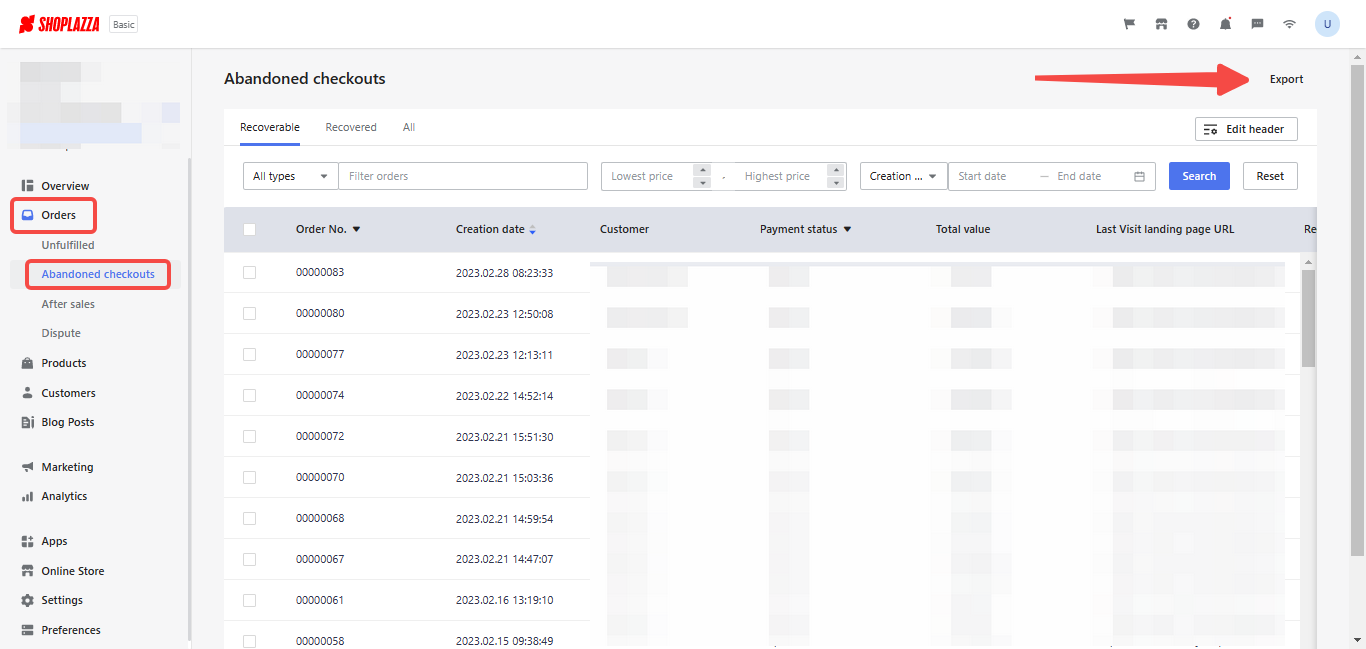 2. Here you have the option to export All orders, orders matching your search, or selected orders. When an order contains more than one product, you can choose items from any multiple-product order list containing the complete details of all products.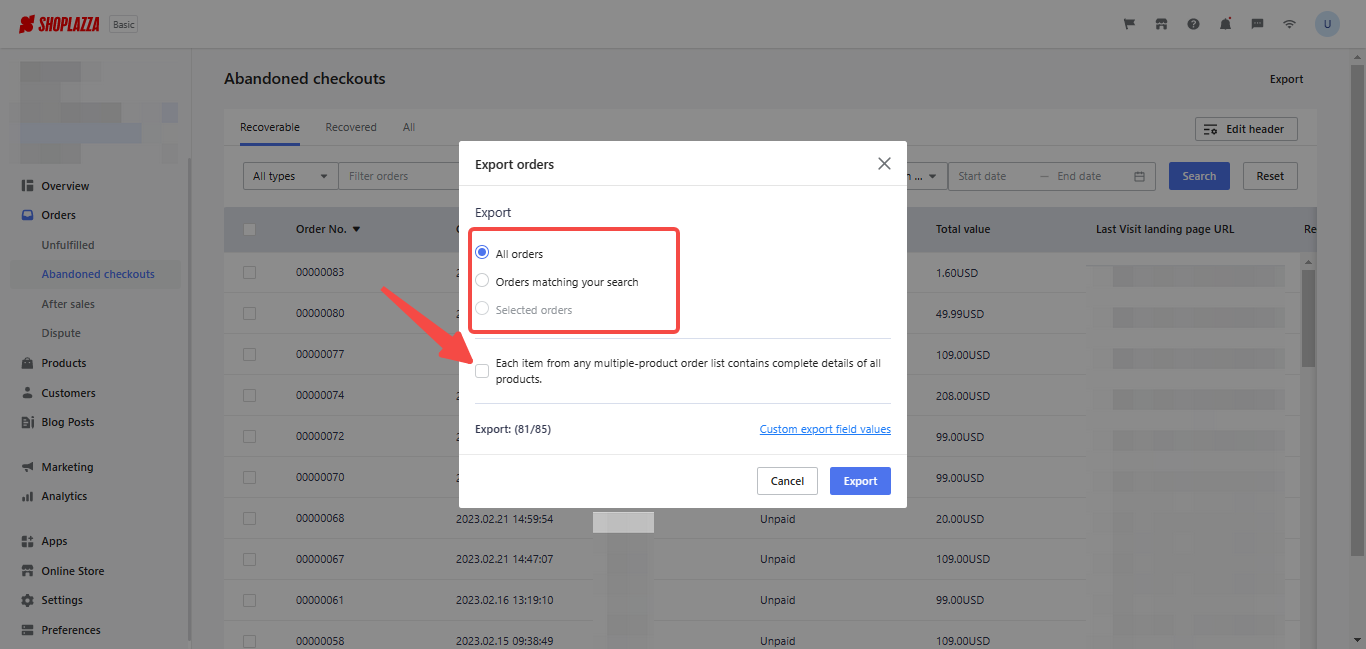 3. You can also customize the export field values. Click Export.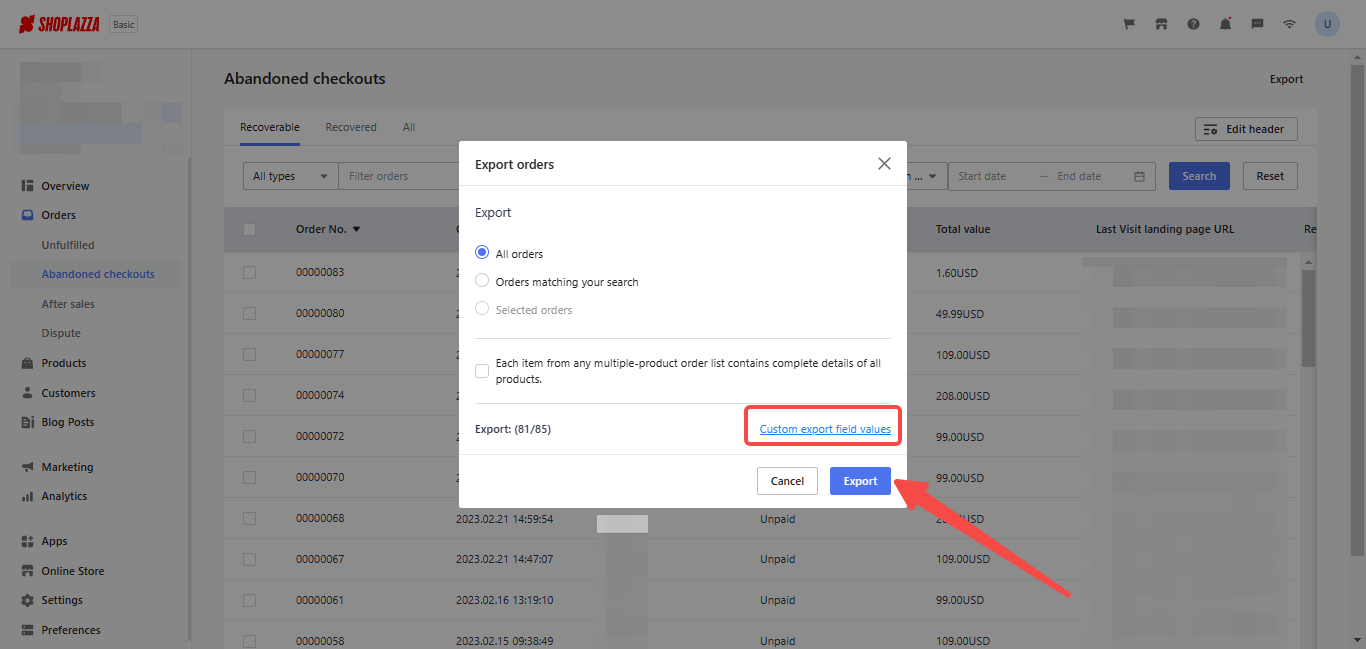 4. Once the export is complete, you can download and view/edit the file in a spreadsheet program like Microsoft Excel or Google Sheets.
Note:
Exported orders are only available in Excel format (.xlsx); otherwise, they can only be viewed in your browser.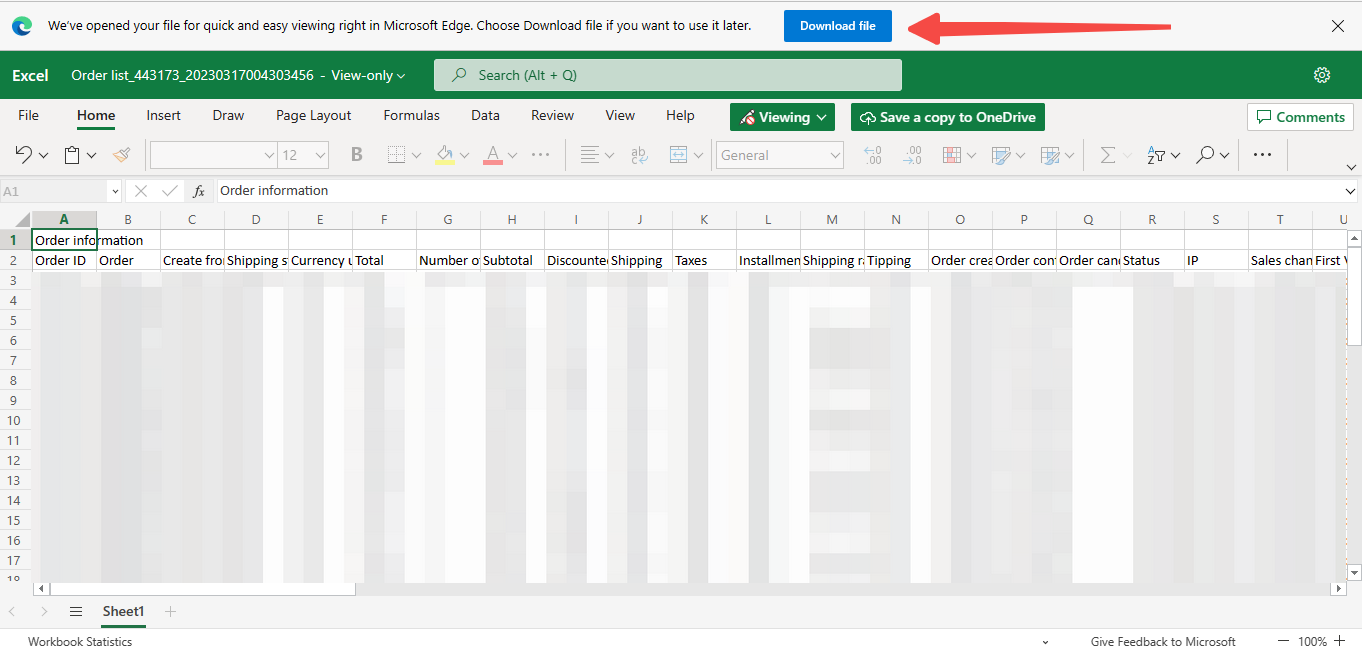 Once you've exported the abandoned checkout list, you can use it to follow up with customers who abandoned their orders and try to recover lost sales. This may involve sending reminder emails or offering discounts to incentivize customers to complete their orders.
Related Topics