When a customer buys something from your online store, it appears as a new order in the Unfulfilled Order page in your Shoplazza Admin.  These orders will be categorized based on status. You can also customize your order view to make orders easier to find.
Filter your orders
1. From your Shoplazza Admin > orders > Unfulfilled order.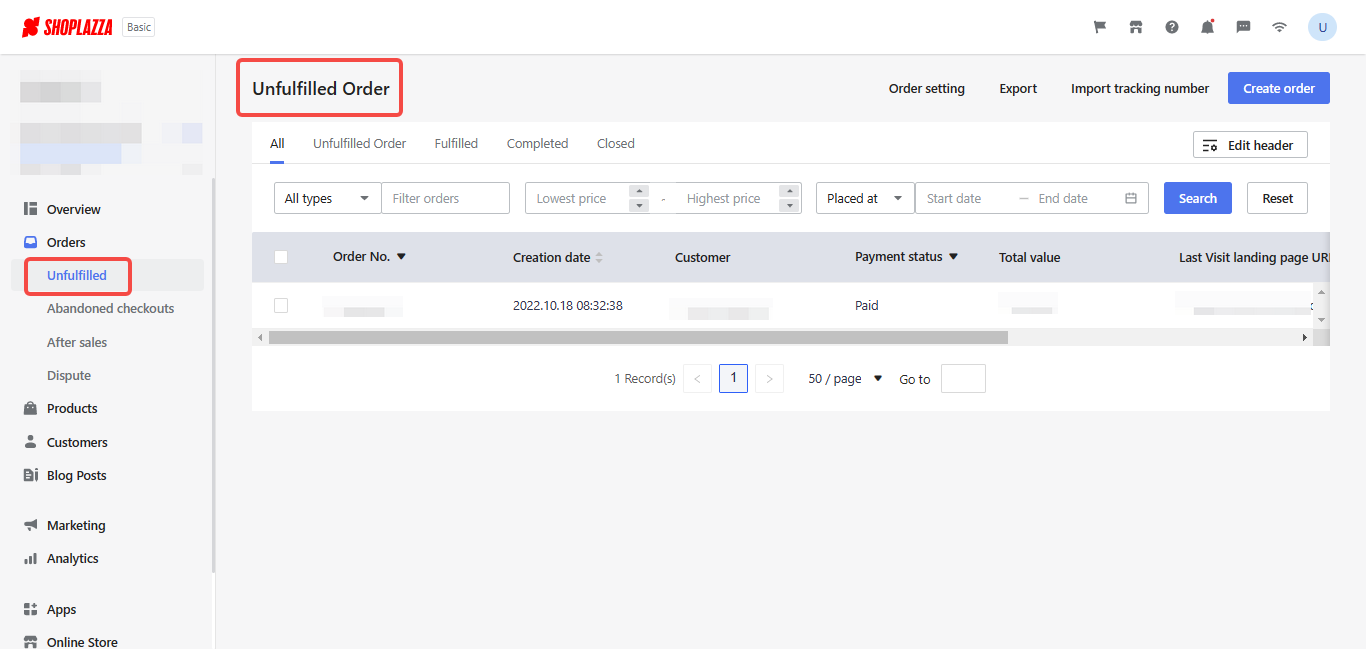 2. Under the Unfulfilled order section, orders are placed into five categories based on their statuses (All, Unfulfilled, Fulfilled, Completed, and Closed). This way, it's easy to find the order you want in the different order categories.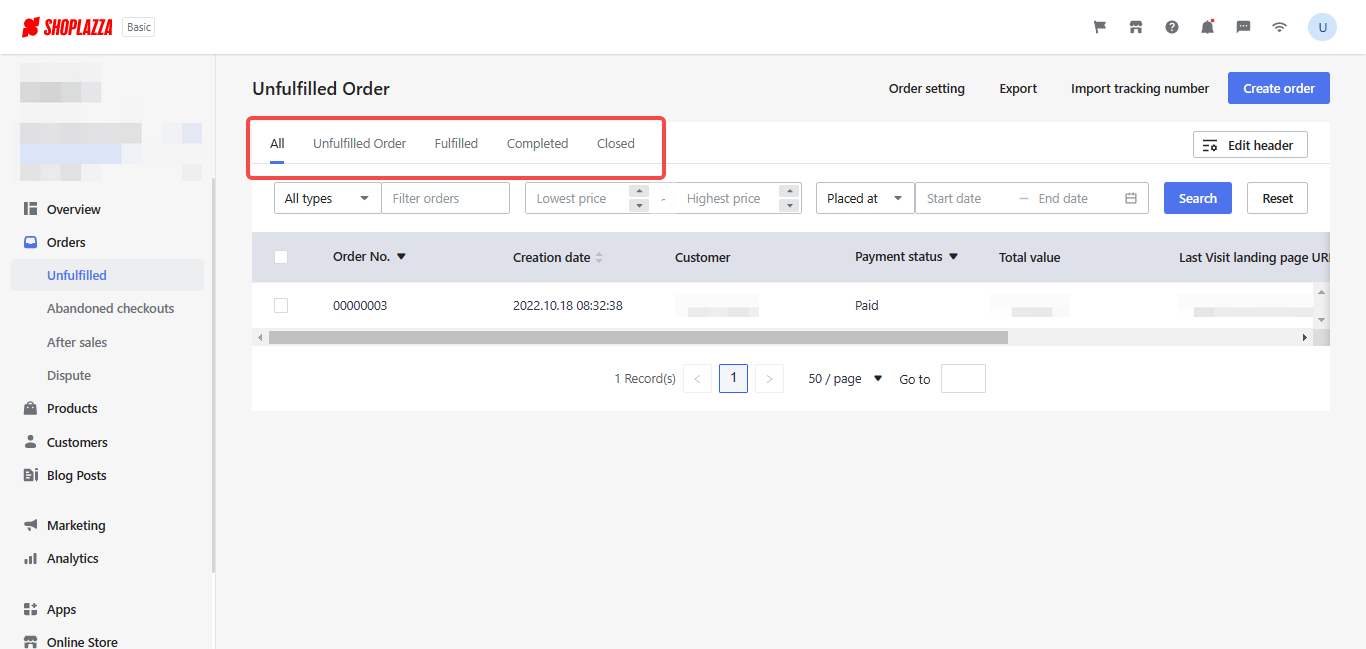 3. On the top bar of each category you have a search bar to filter your orders. After clicking "Search", the filtered order will be displayed on the page.
    You can use the following filter options to search for your orders.
Search orders by adding the Order number, Customer name, Order ID, Title, Tags, SKU, SPU, Visitor IP, Source, Email, Phone number, Delivery methods, Vendor, Tracking number, Discount codes, Special delivery note, Payment method, and Transaction ID.
Search by the order amount.
Search by the time at which the order was created or placed.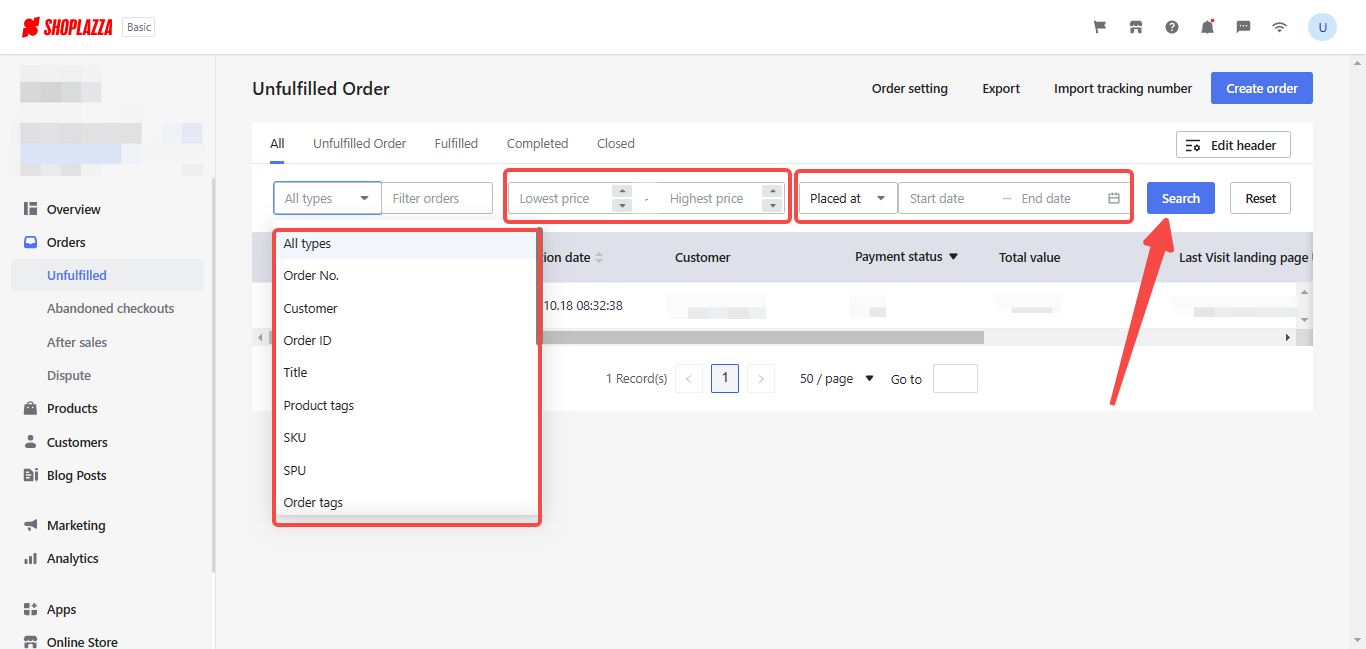 4. You can edit the header field of the order list by clicking Edit header.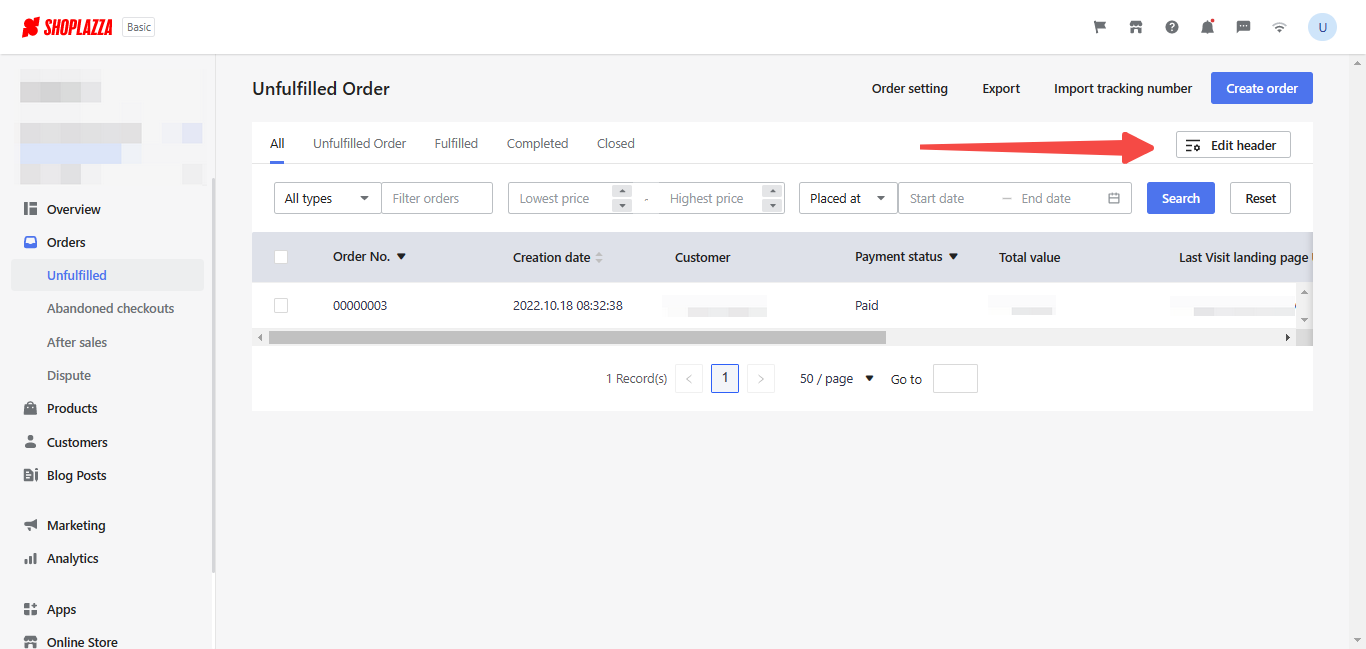 5. You can select at least 5 header fields or select all to be displayed. You can also drag to change their position. Click Confirm after selecting.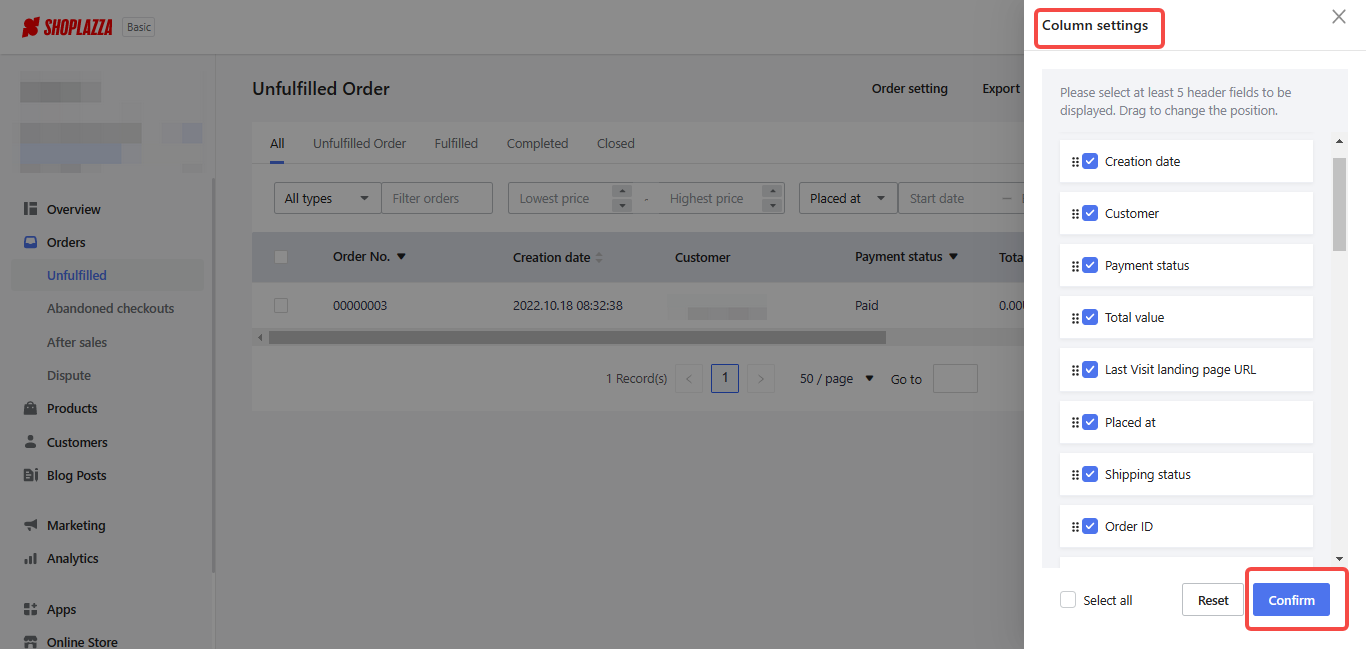 By using filter options on your order view, you can quickly search and sort out different types of orders based on your requirements.
Related Topics