You can export a list of all types of orders from your Shoplazza admin. By exporting the order list, you can monitor buying trends, patterns, and seasonality. It can help you better understand your customer segments and manage your inventory.
Steps
1. From your Shoplazza Admin > Orders > Unfulfilled and click Export on the top bar.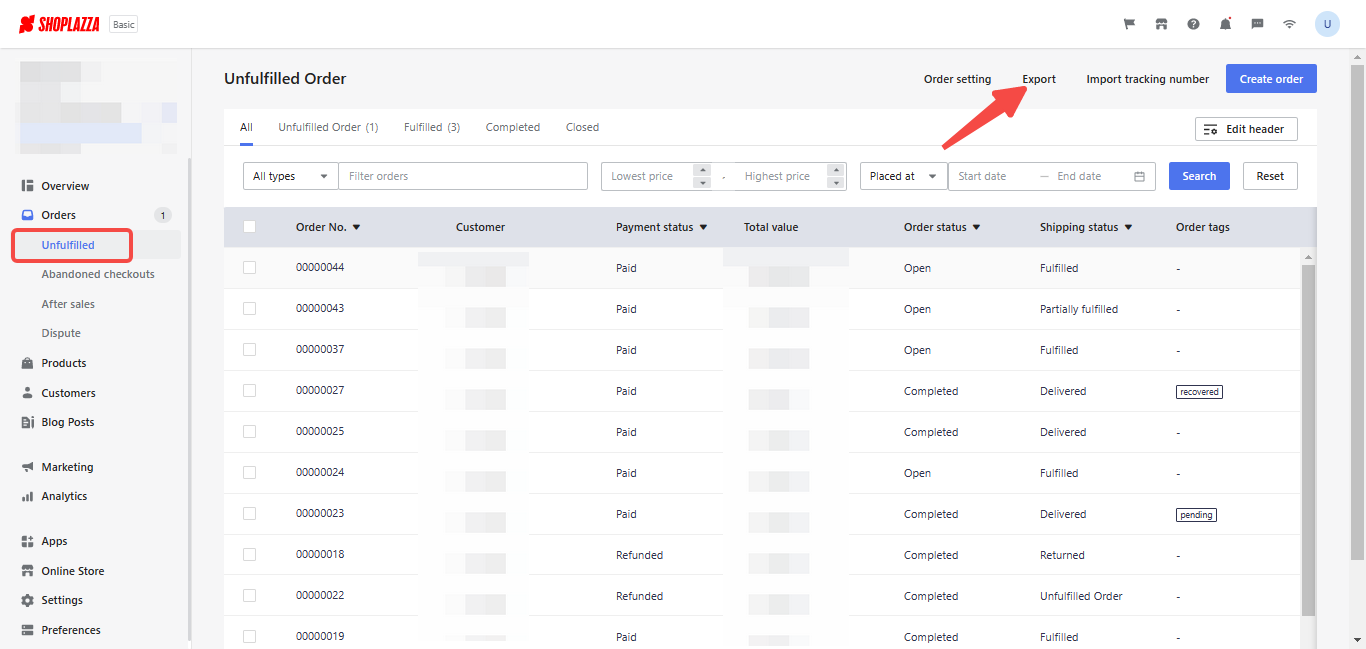 2. Here you have the option to export All orders, Orders matching your search, or Selected orders. You can also click Custom Export Field Values to select an export field of your choice.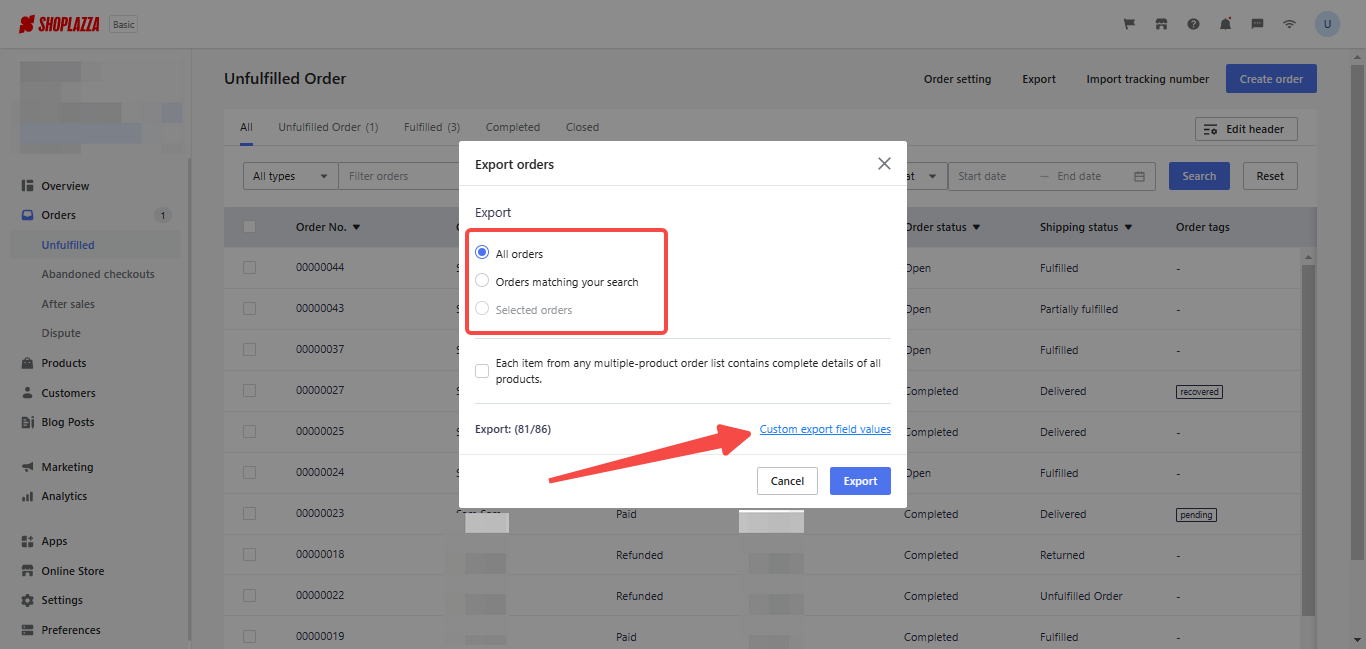 3. Click Export and download a file.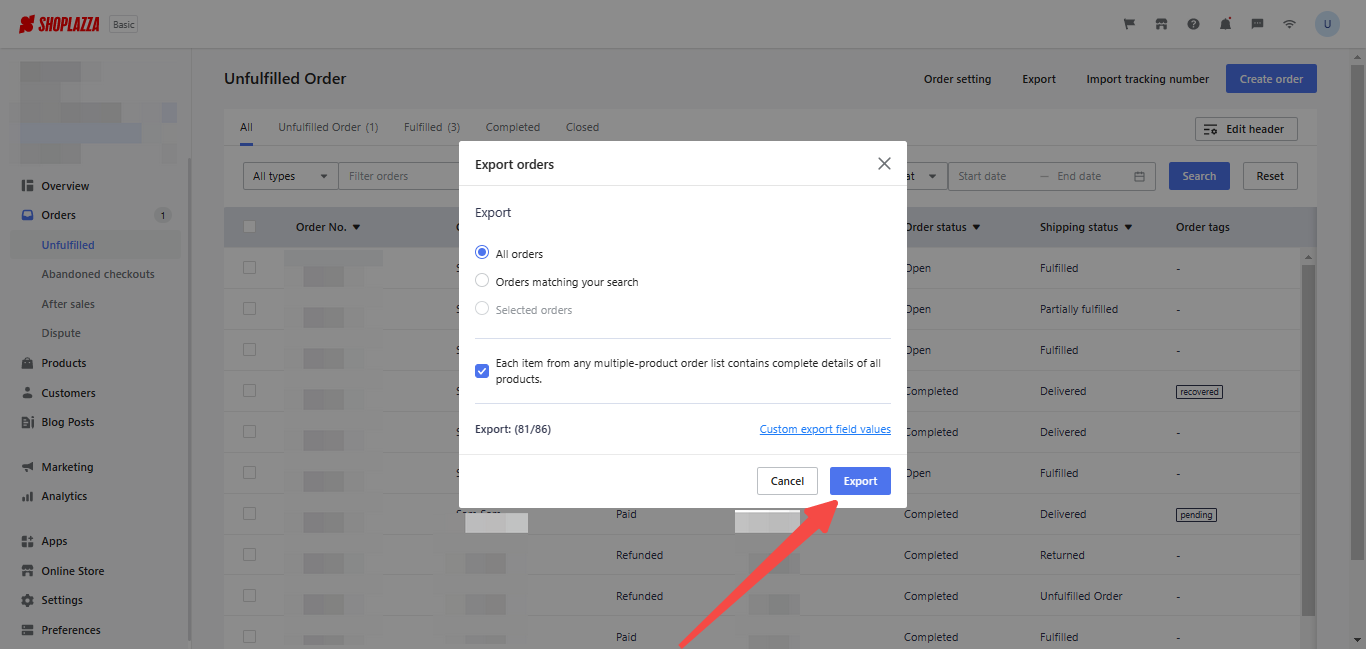 By exporting the order list, you can keep a record of your orders in .xlsx files for printing or analysis.
Note:
Exported orders are only available in Excel format (.xlsx); otherwise, they can only be viewed in your browser.
Related Topics