By default, there is a Products page that you can customize to suit your needs. This page serves as a template where you can showcase your products and promotional activities by adding theme cards (this is also known as sections and blocks). However, if you have specific products that require their own customized pages, you have the flexibility to create them easily.
This means that you can have a dedicated page for a particular product or a group of products, allowing you to personalize the content and design according to your preferences. With this feature, you have the freedom to create unique pages that effectively highlight specific products or convey specific information.
To get started, customize the default Products page or create new ones for individual products by following the simple steps provided. This way, you can tailor your product pages to maximize their impact and create a personalized experience for your customers.
Adding theme cards
1. Head over to your Shoplazza Admin > Online Store > Themes. Then click on the Customize button.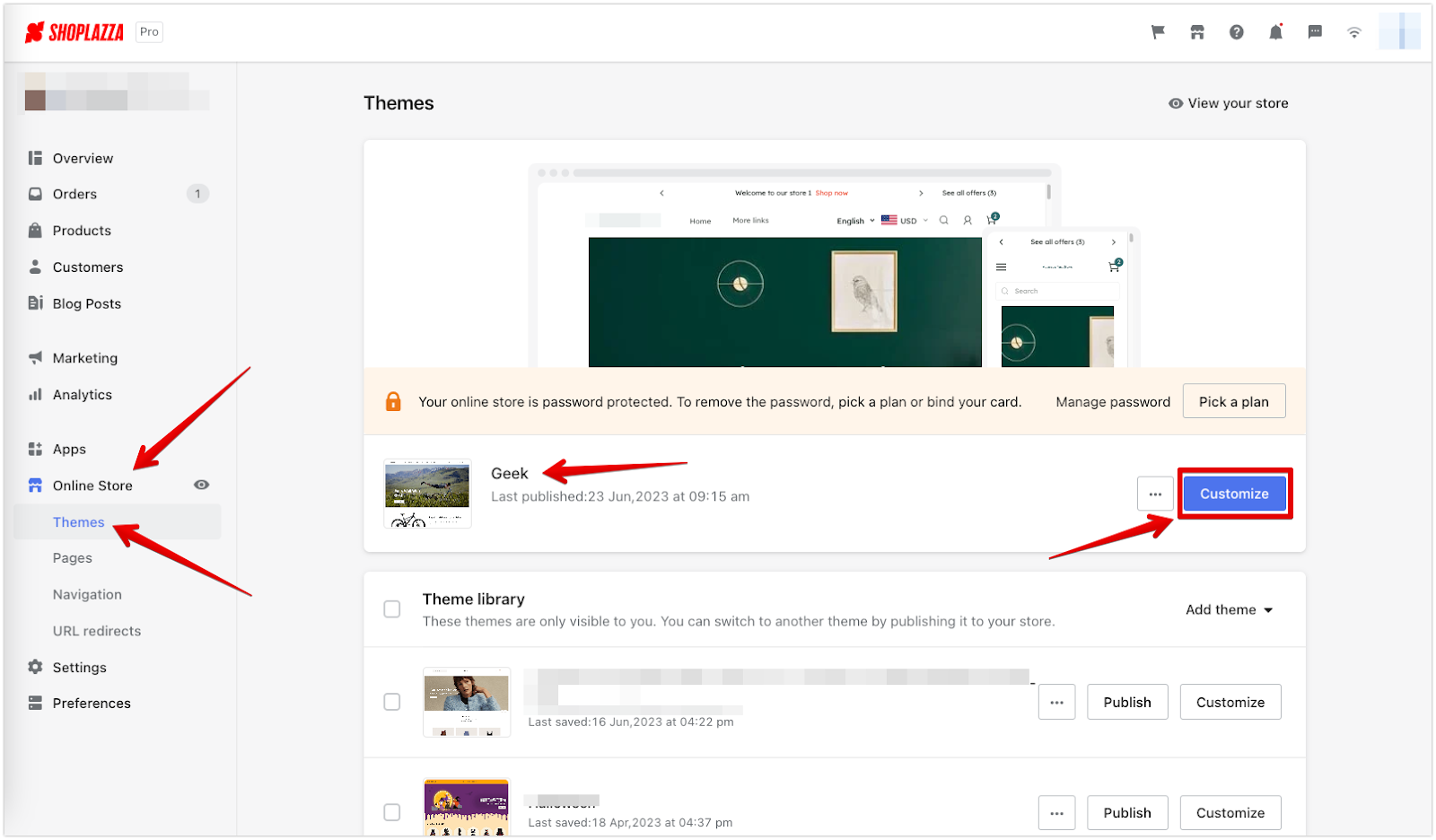 2. Next, locate the dropdown menu and choose Products.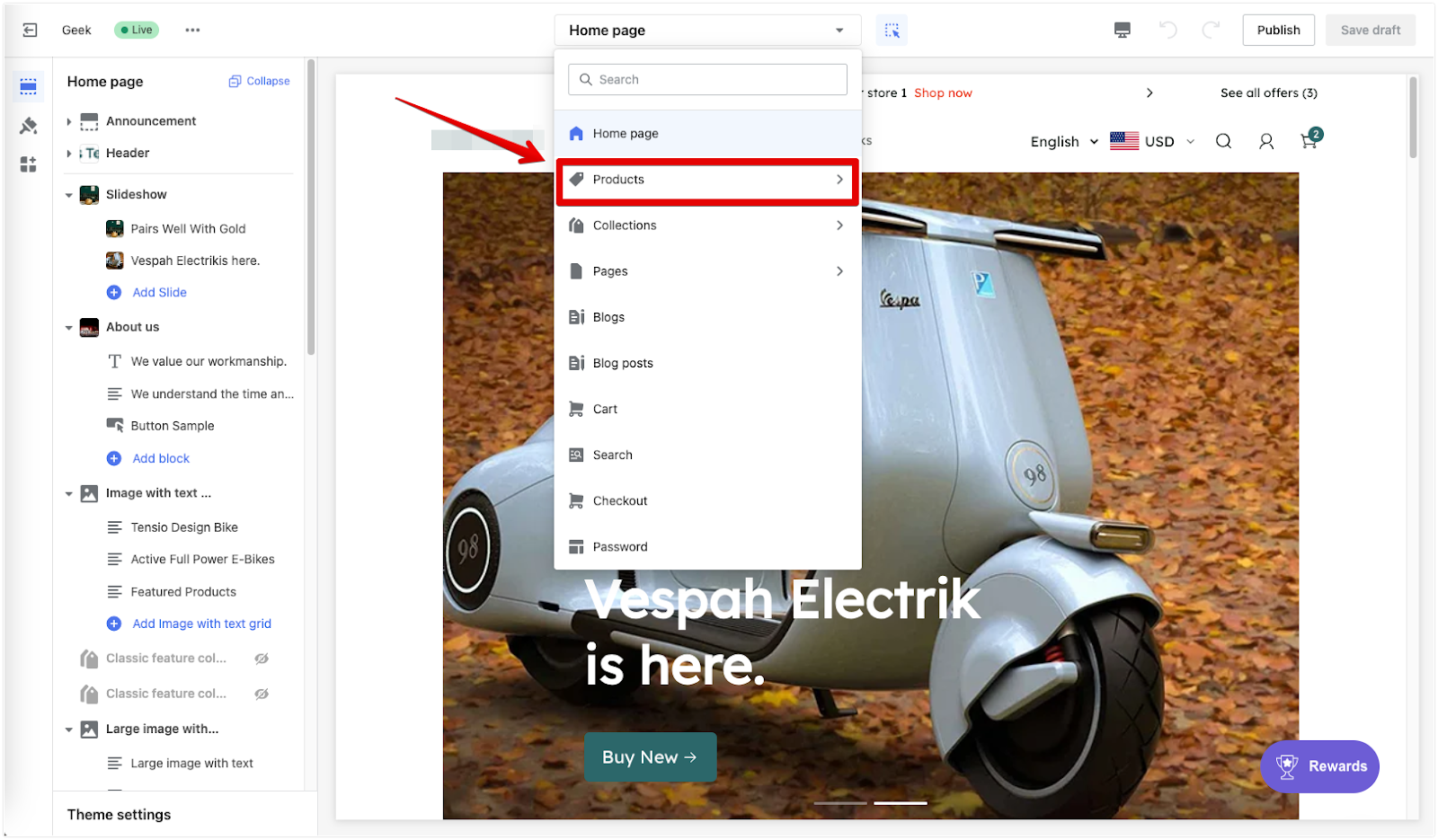 3. Click Create product to create a customized page for a certain product or a group of products.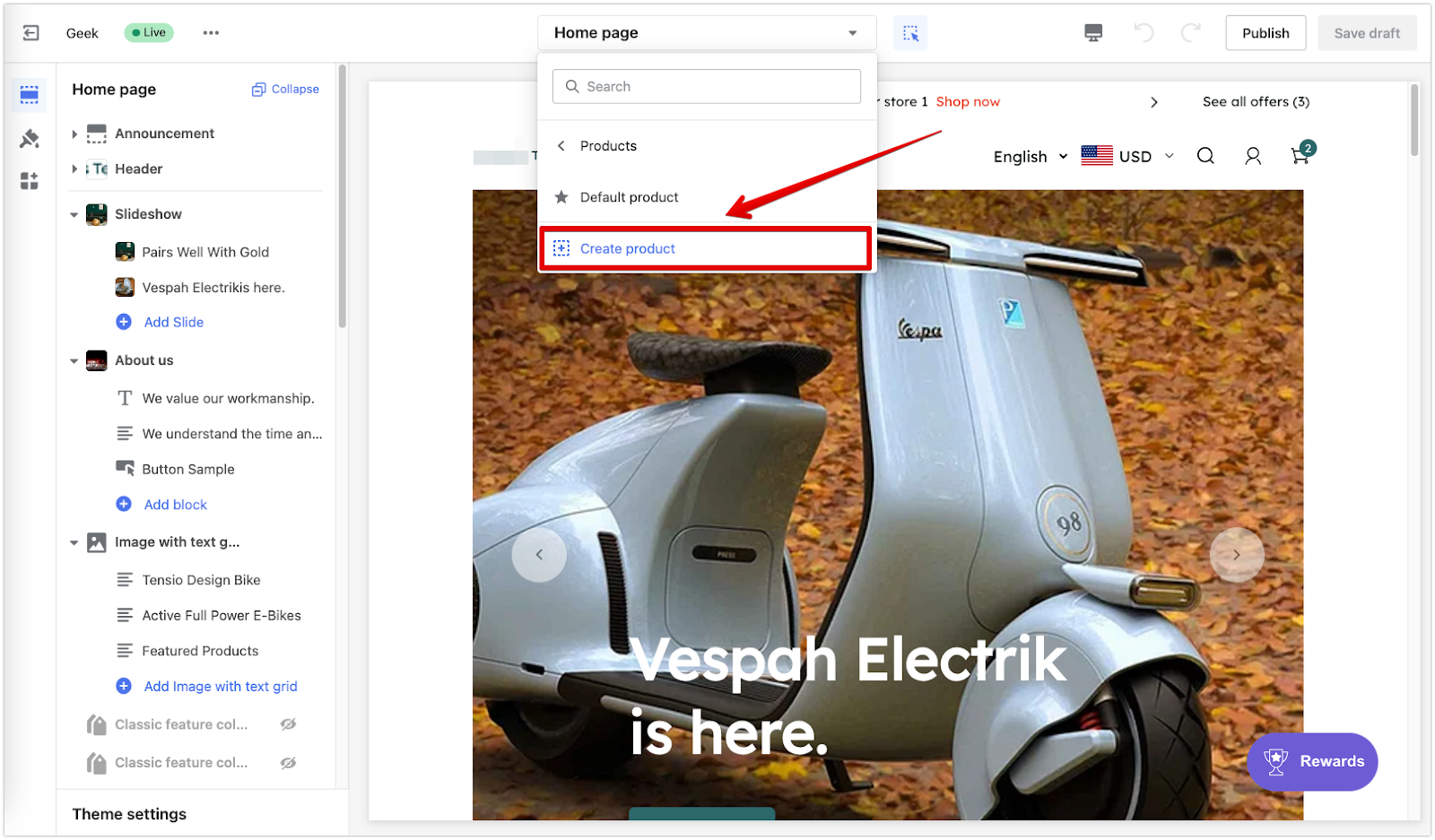 Tips
Please note that when you make changes to the default product pages, those changes will be automatically reflected across all product pages.
4. Here you will create a name for the new products page. Choose the product or products you would like to include.
5. To add theme cards to your newly created Products page, click on Add section. This will show you all the theme cards (which is also known as sections and blocks) available for you to use.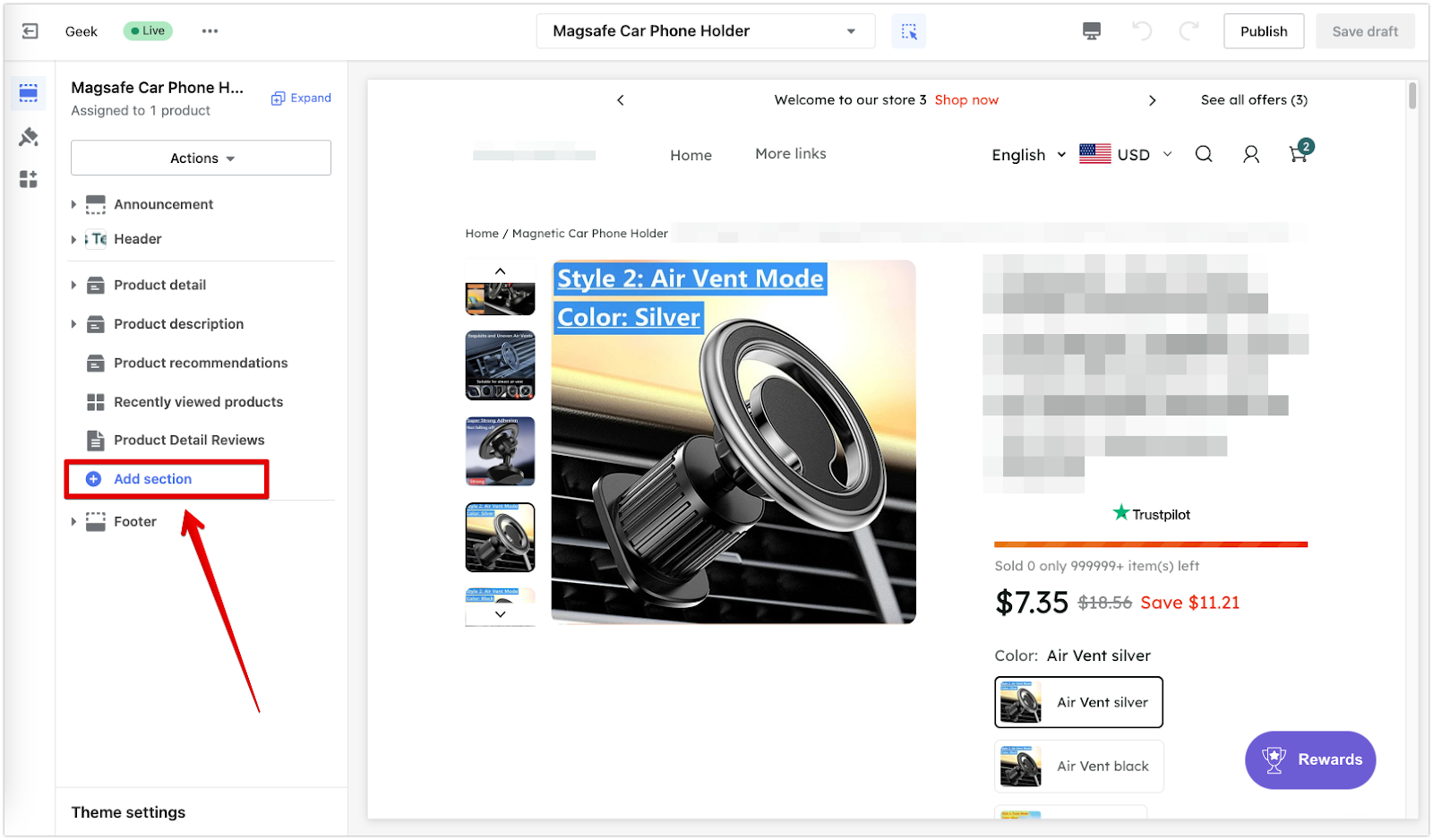 Tips
The theme provides a selection of built in theme cards that can be utilized to configure the page layout. To explore the full range of supported cards for the page, simply click on Add Section. This feature enables you to conveniently choose and incorporate the desired elements into the page design.
Updating your Product page properties
To update your Products page, simply click on the Actions dropdown menu. From there, you can view the assigned products, add new products, rename the page, duplicate it, or delete it.