The Instagram section allows you to add a customized Instagram feed. Setting up this feature helps you get first hand visual experience of adding social media content that provides validated customer reviews and how it would improve the design of your store.
Note
To link accurate information by adding shoppable instagram feeds, please install the Instagram Show app by accessing your Shoplazza Admin > Apps > Click the Visit App Store button.
This section is good when:
Attracting more audiences and converting sales.
Instagram social proofed to get more accreditation and develop trust and worthiness among your customers.
Adding an Instagram section
1. From your Shoplazza Admin, go to Online store > Themes > And click the Customize button.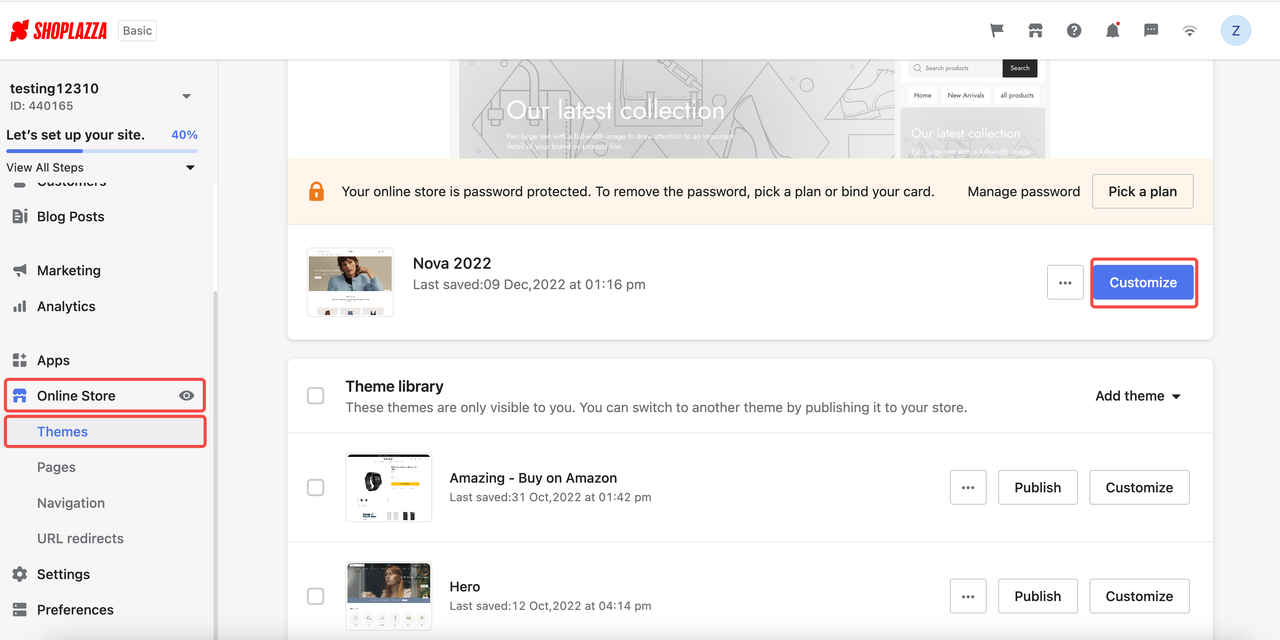 2. Click the Add section to see more available sections for this theme.
3. Click "Show more" to find more sections under this theme.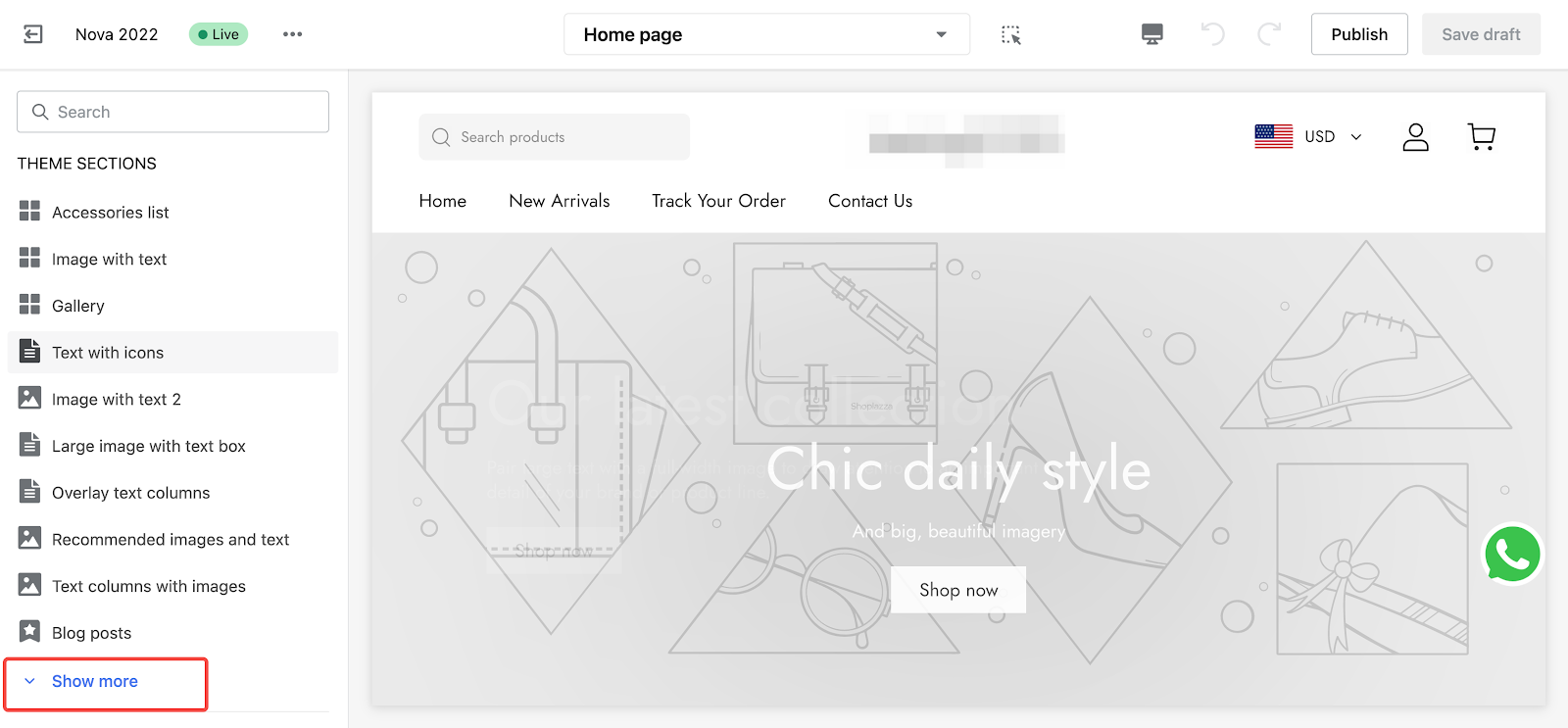 4. Under Theme Sections, select Instagram section and customize your configurations.
5. If you would like to reposition the Image with text section, use the Drag indicator to place anywhere on the layout.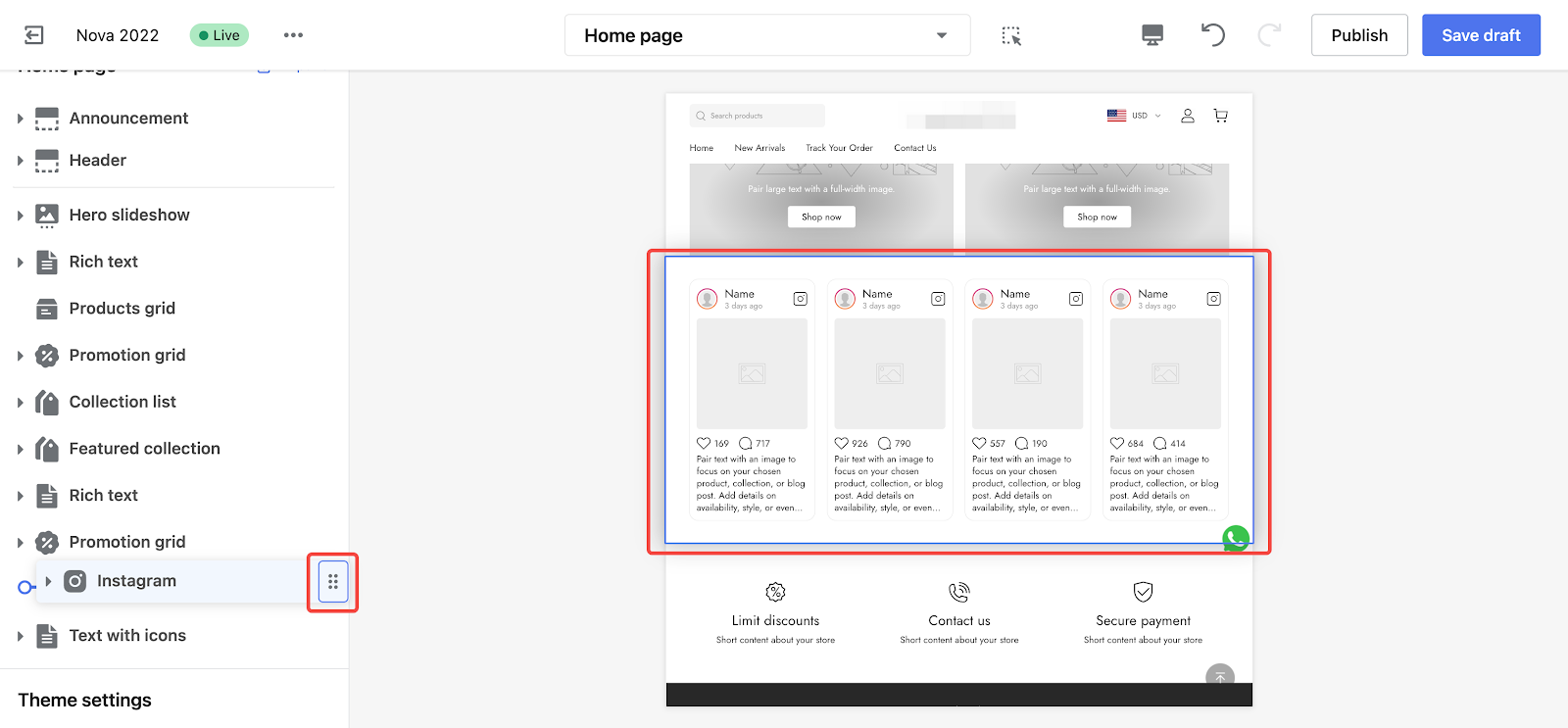 6. In the added Instagram section, create a heading for all your Instagram posts.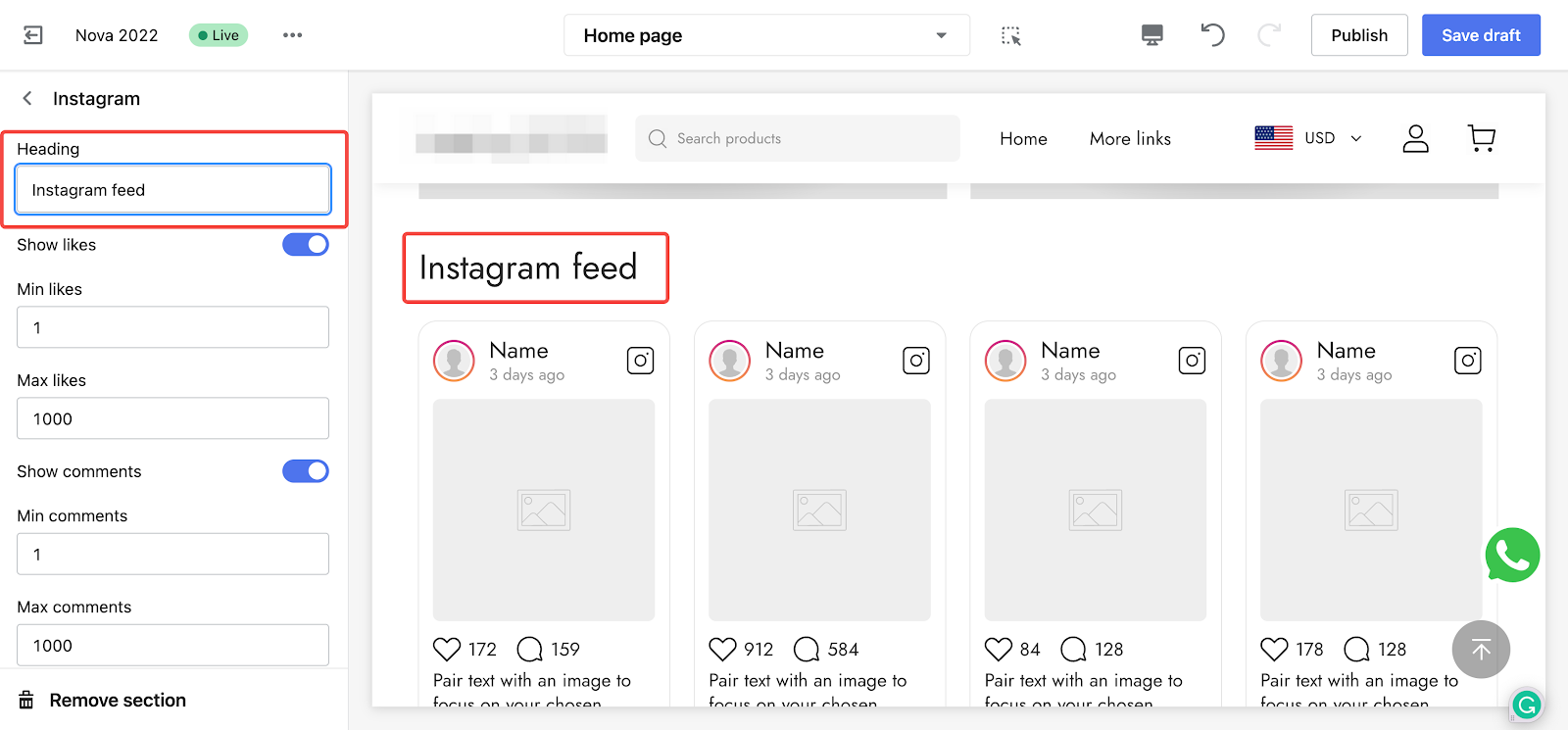 7. This section here allows you to adjust the minimum and maximum amount of likes. This will generate a random value.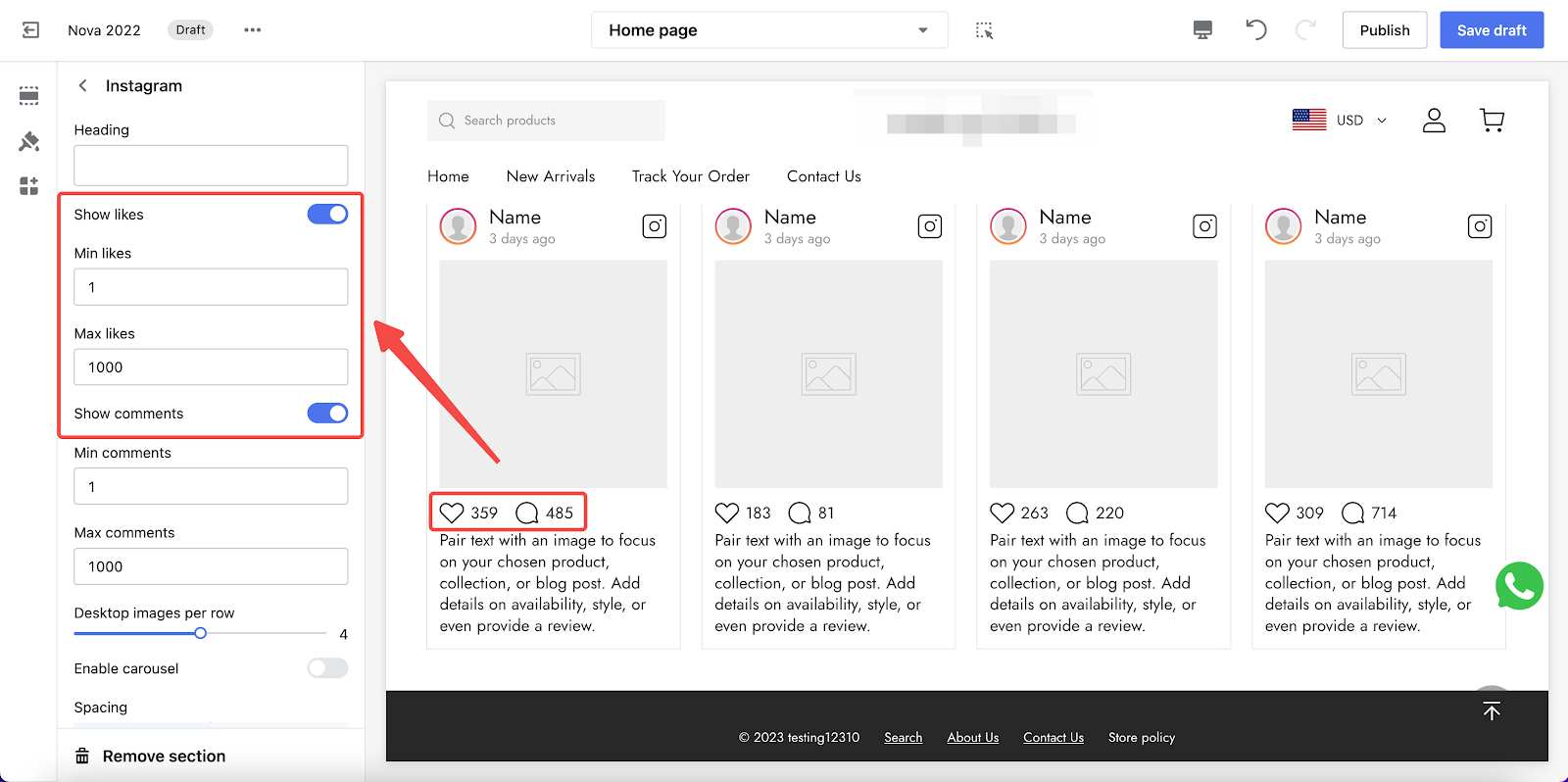 Note
The randomizer feature is for demonstration purposes only. Please refer to your Shoplazza Admin > Apps > Add the Instagram show app to your store for accurate information display.
8. Enable Show comments to randomize the number of comments received with your inputted parameters.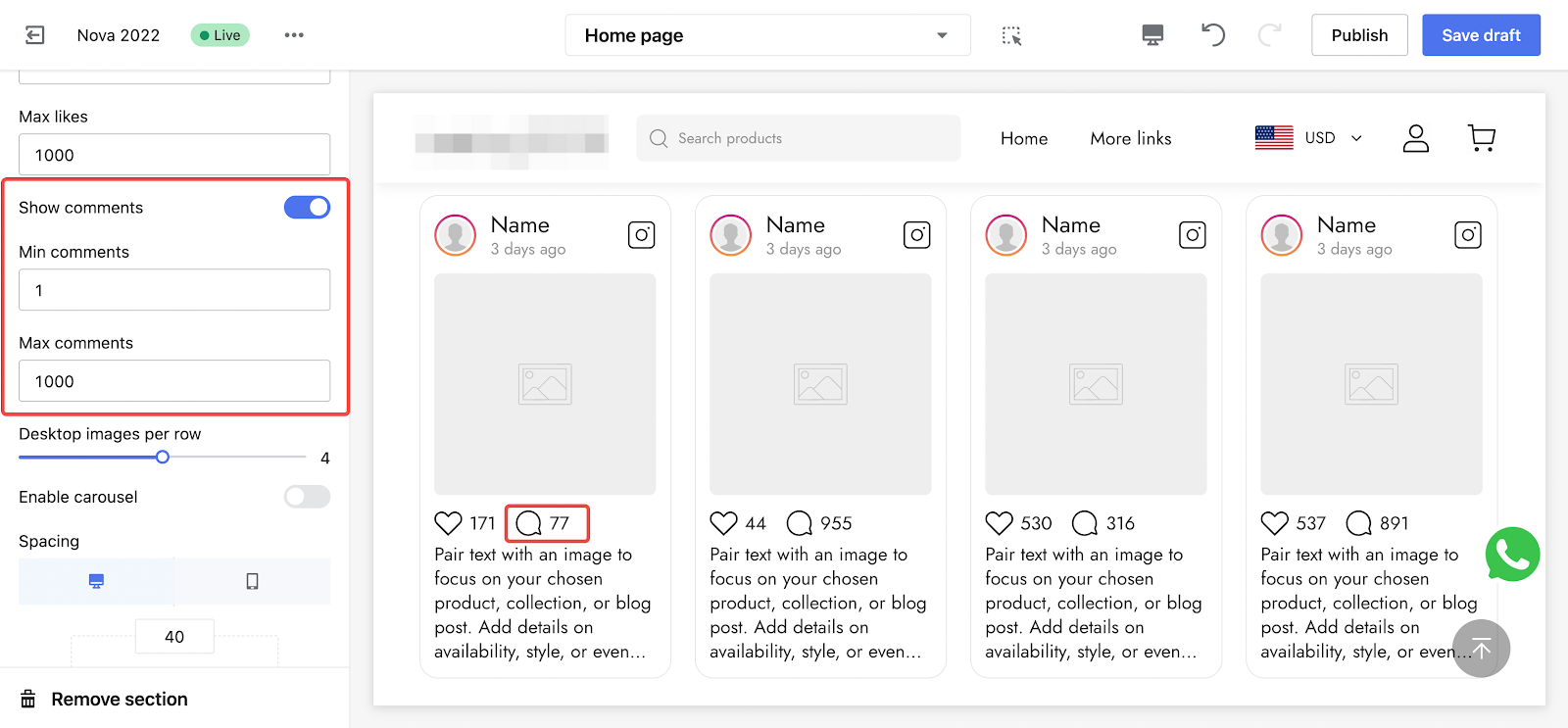 9. Enable carousel to allow customers to view posts in a slide show.
Note
A minimum of 4 posts is required to enable this feature.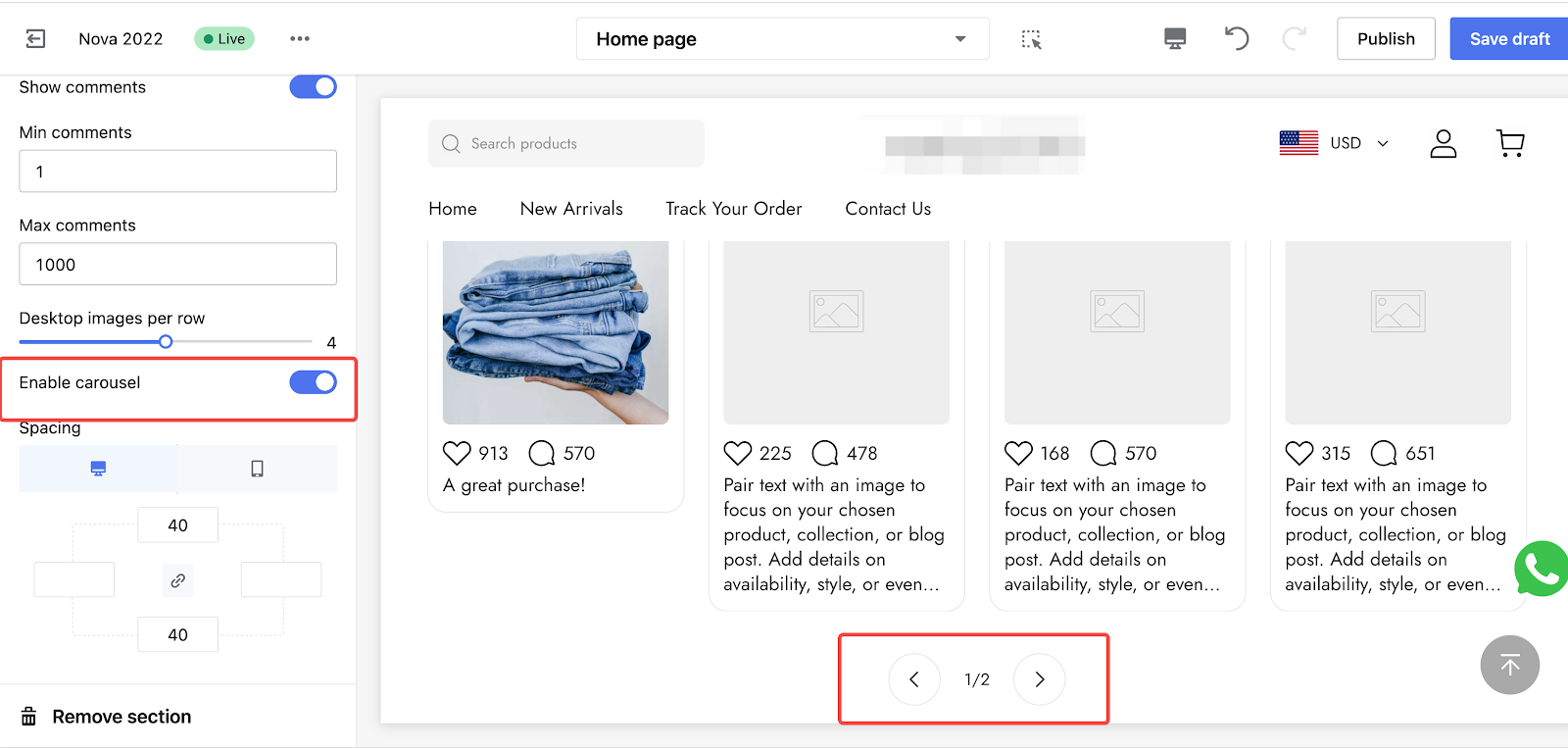 Spacing
1. The padding editor is used to generate extra space around the section you create. Activate the "linkage icon" and type a number (measured in pixels) in any of the 4 columns to add buffers around the section or you may manually adjust each input by disabling the "linkage icon" in the centered area.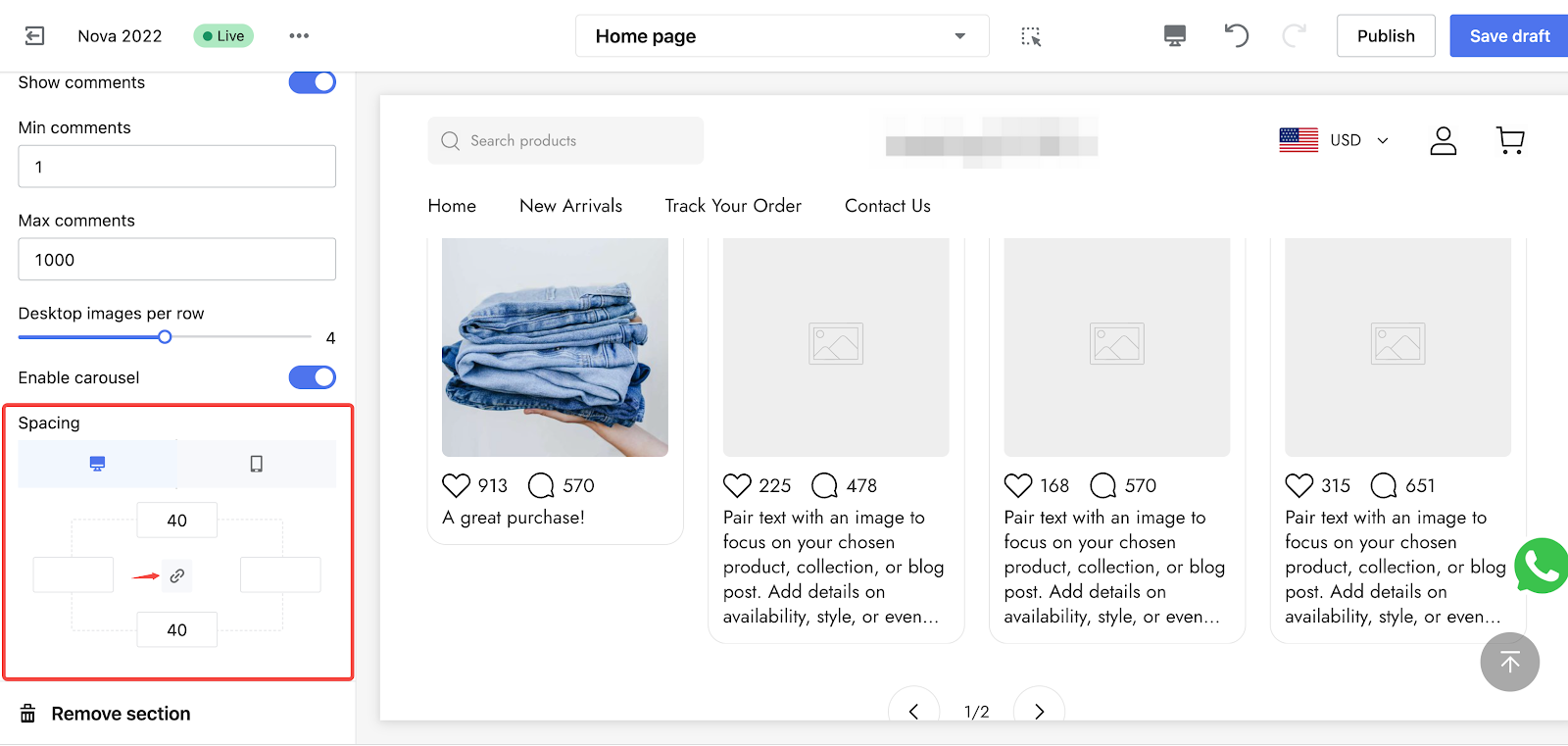 2. Below is a useful example to showcase how you can extend the negative spaces on each side.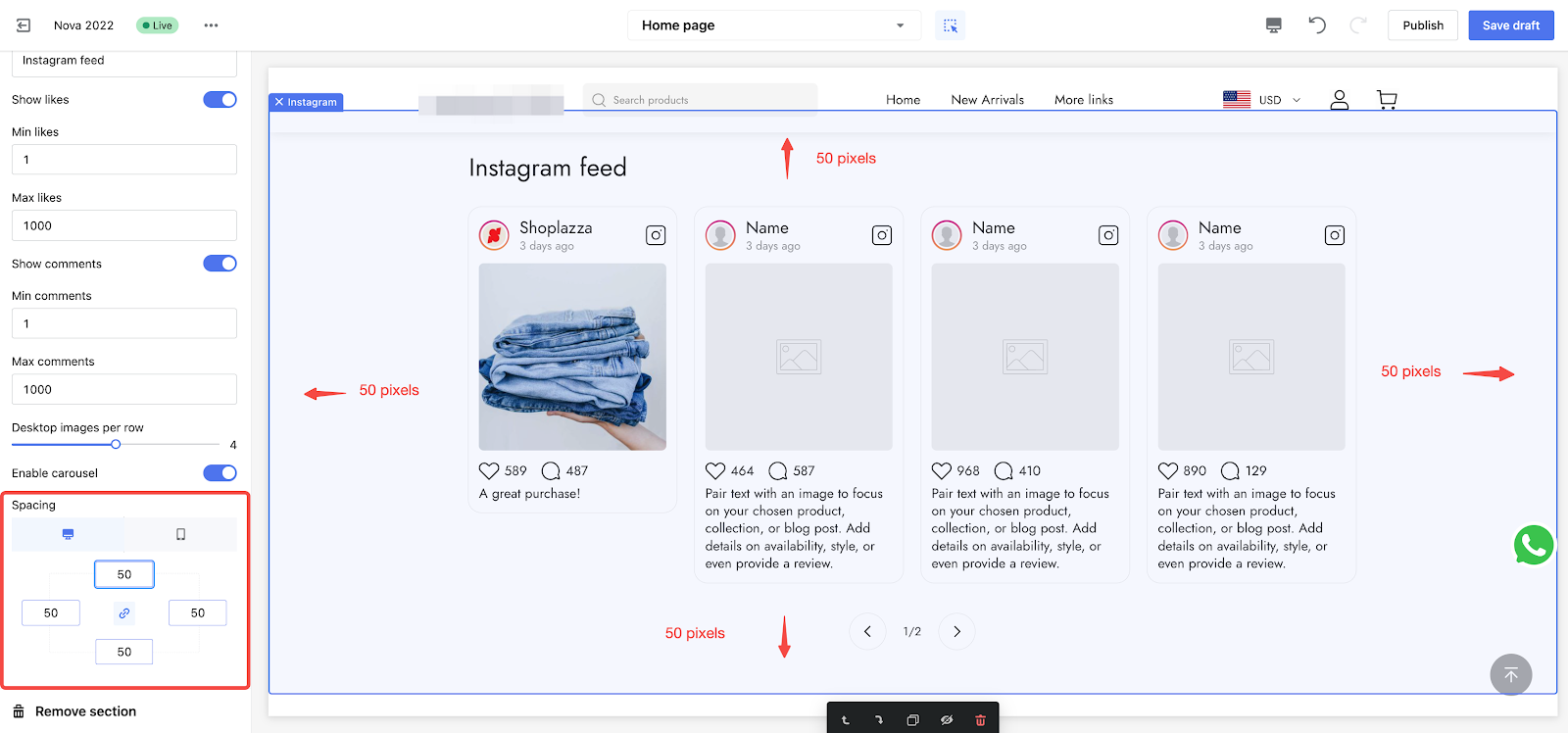 Creating a post
1. Click each post block to make edits.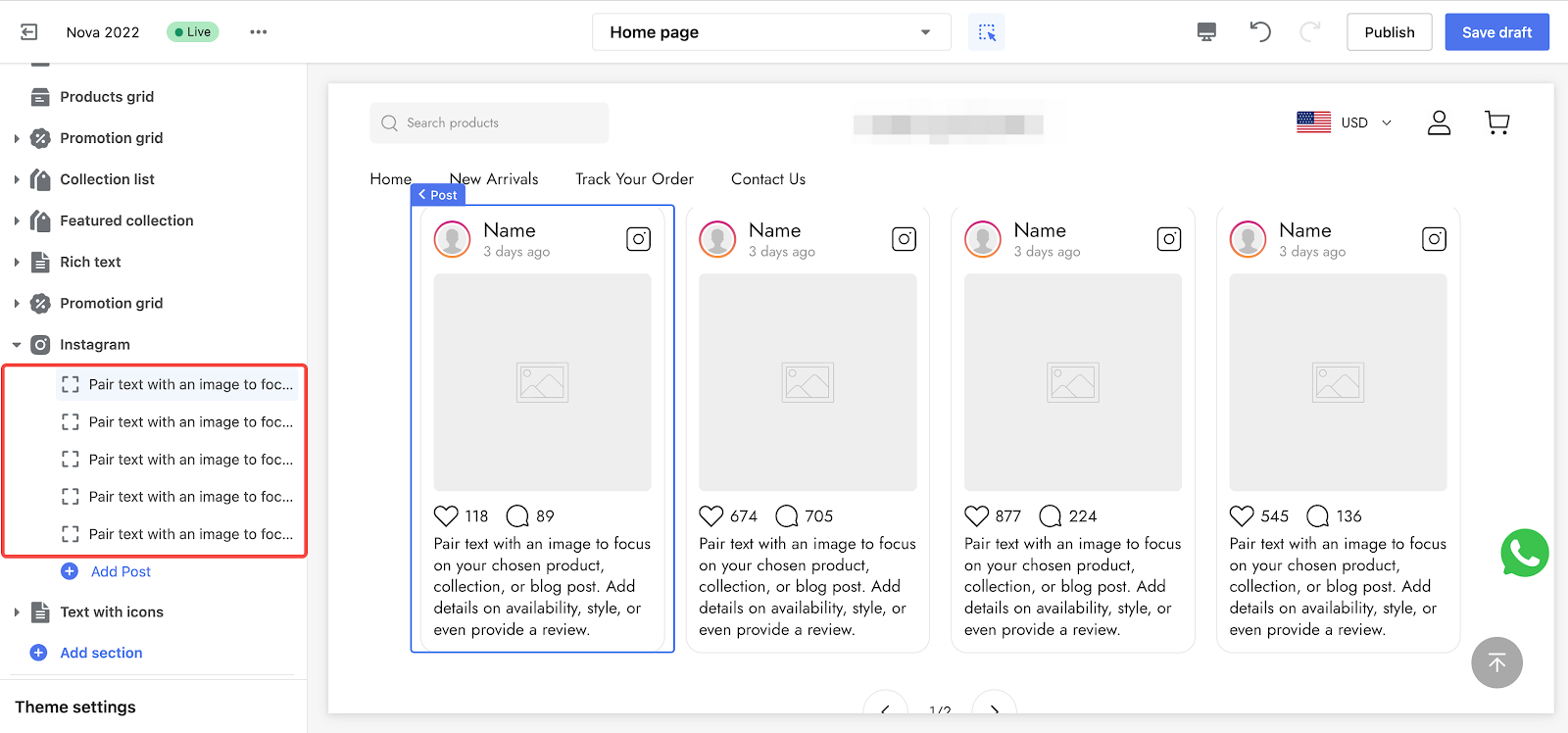 2. Select image from your library as your profile picture.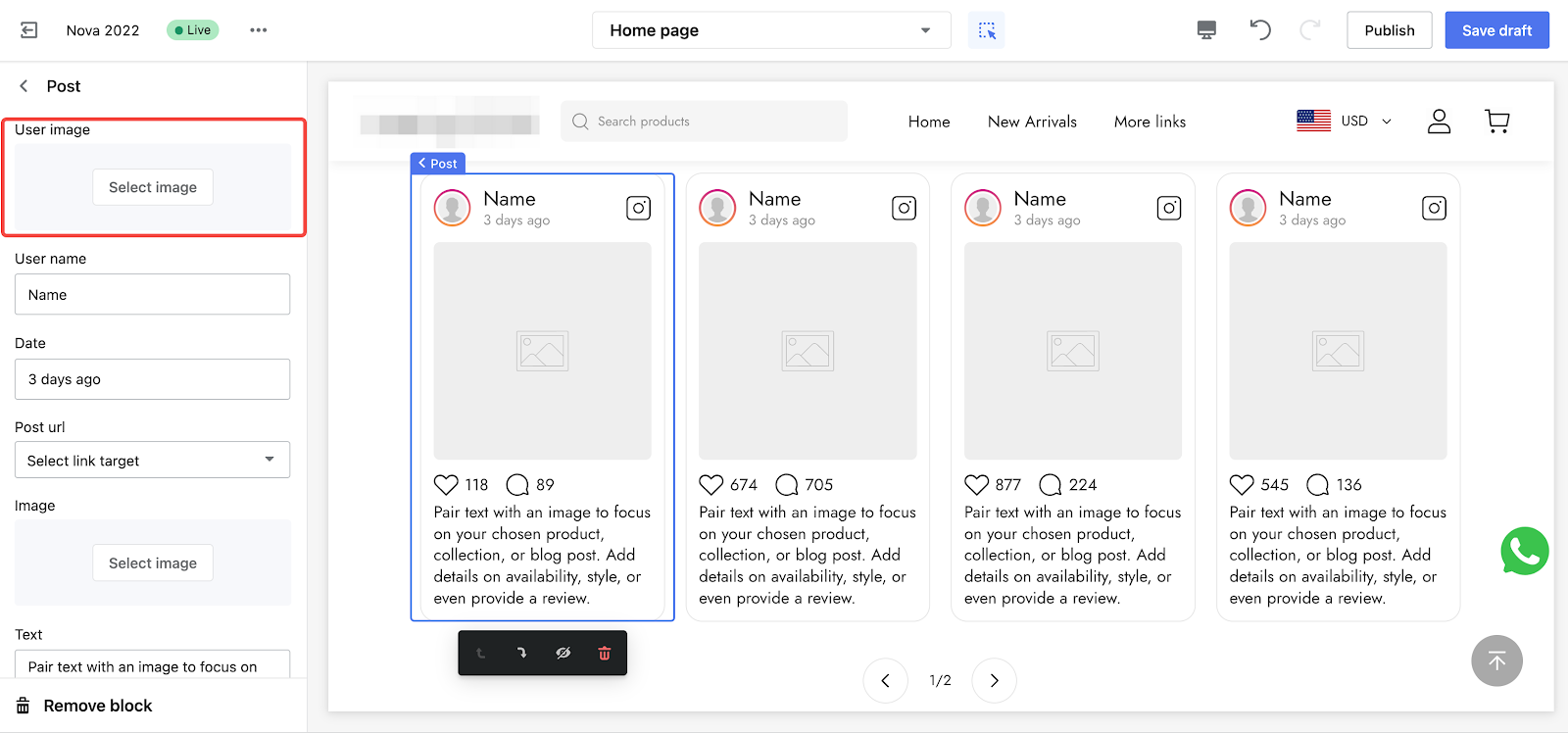 3. Here you may select uploaded pictures from your library or browse a list of free images.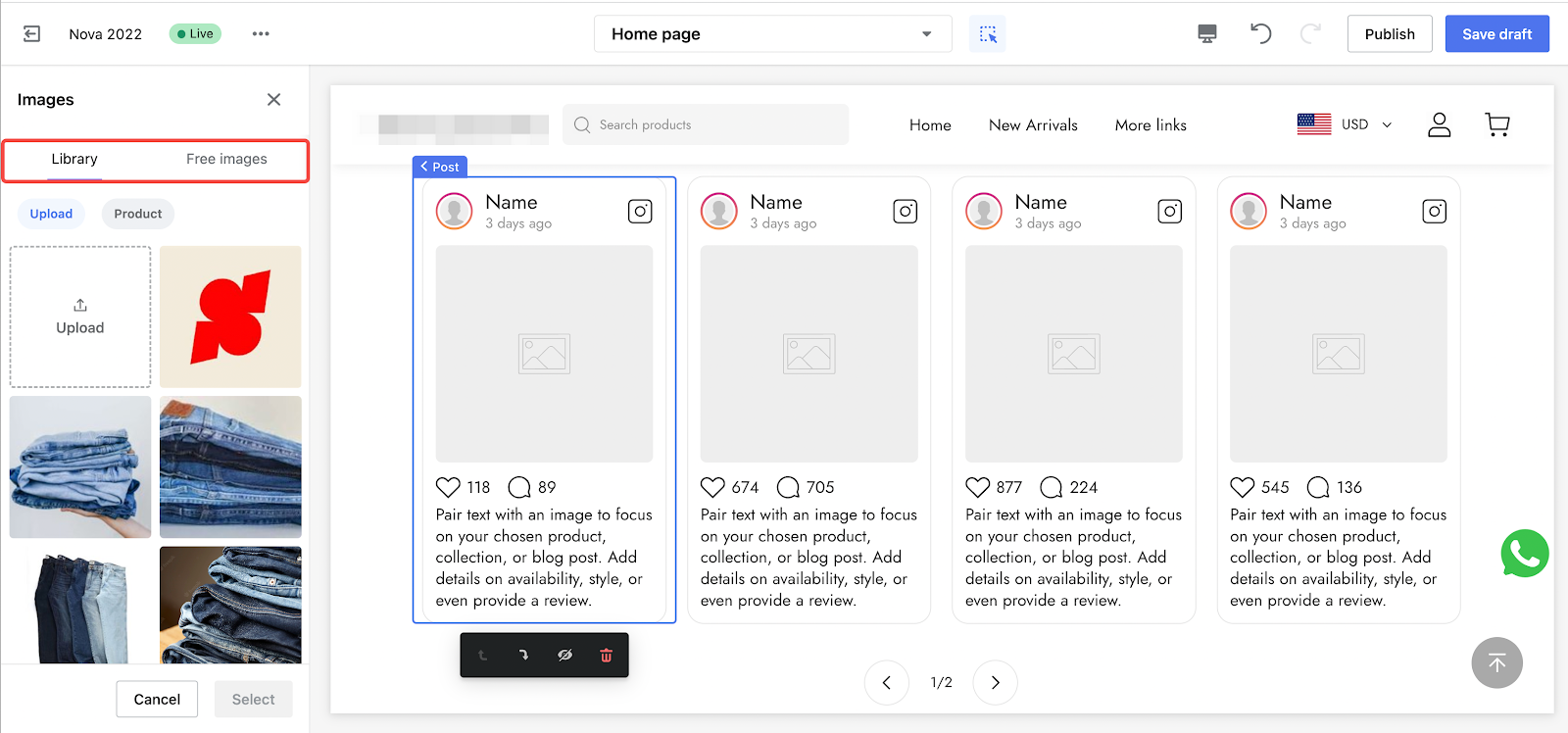 4. Create a "User name" for this profile and you may add a timestamp in Date to replicate the social media experience.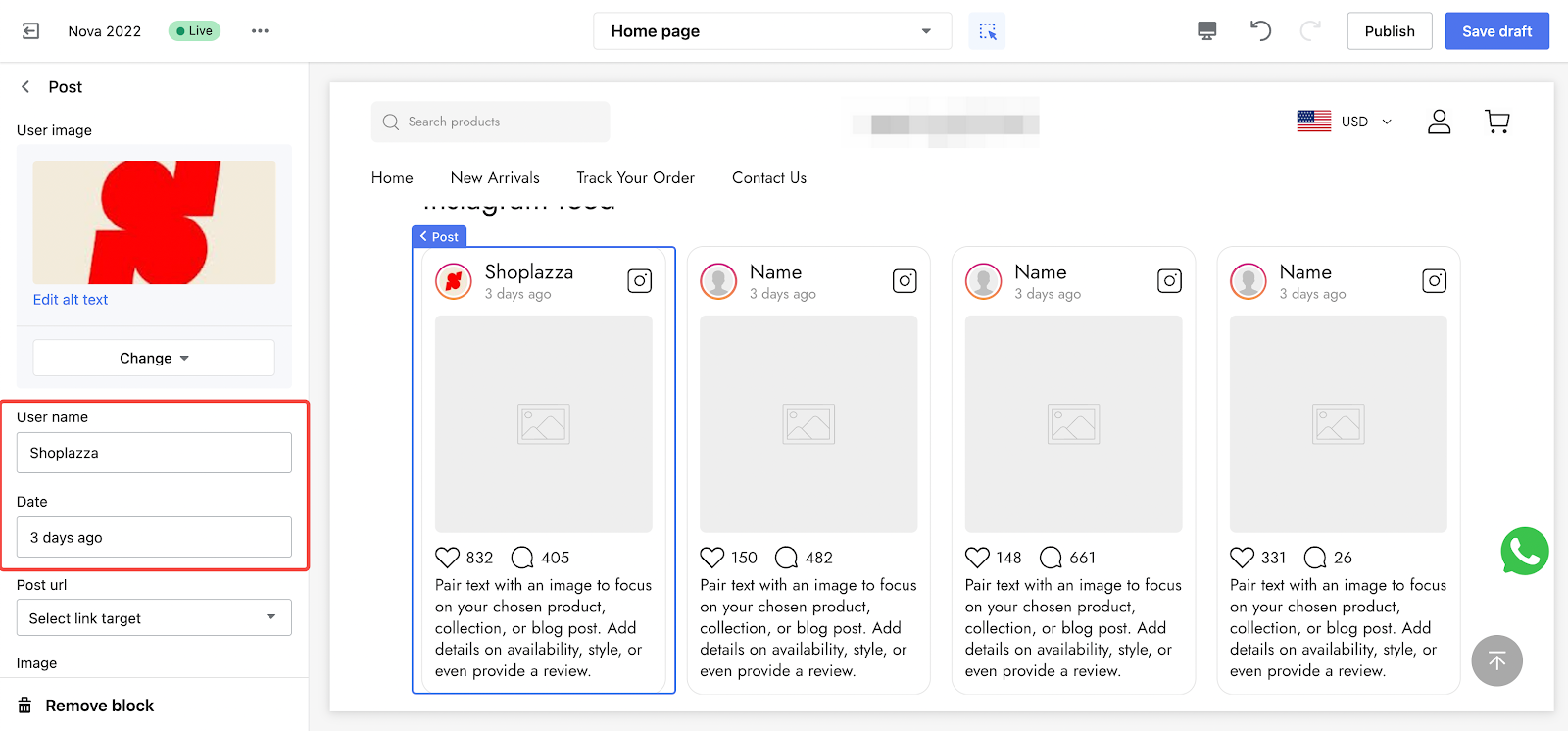 5. Link your post to any options in the drop-down menu with Post URL.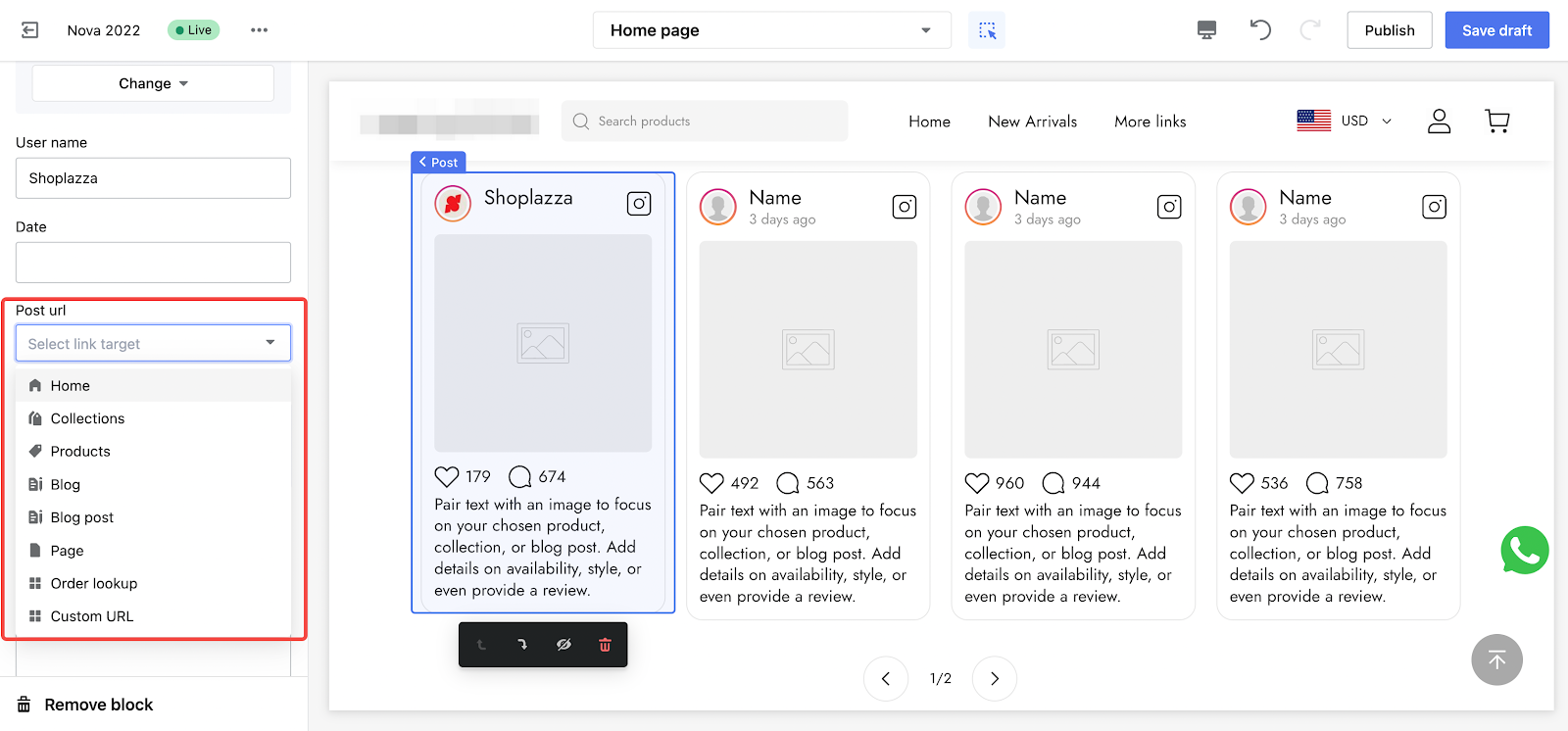 6. Add an image to this post by clicking Select image from the image block.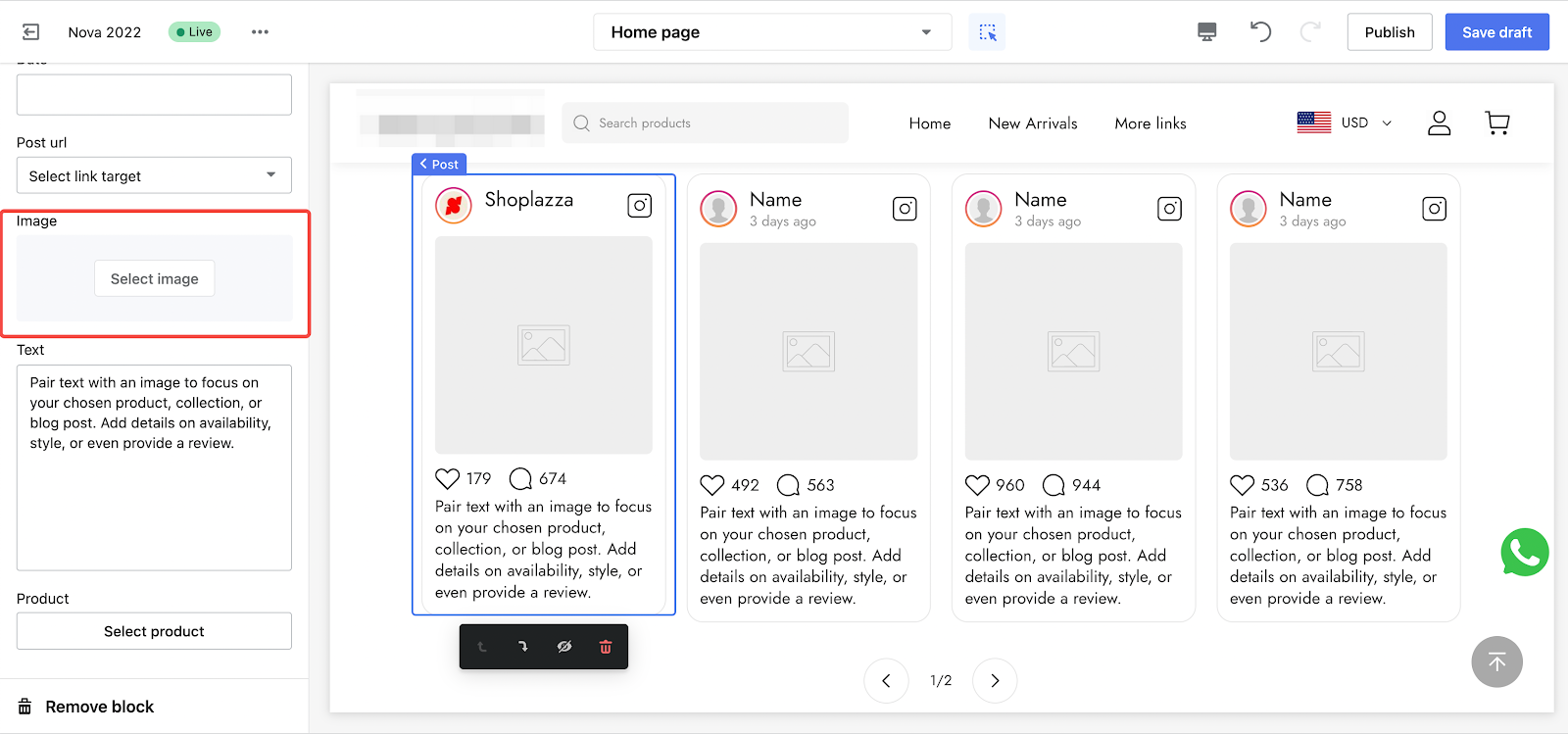 7. Under Text, pair your post image with a text description.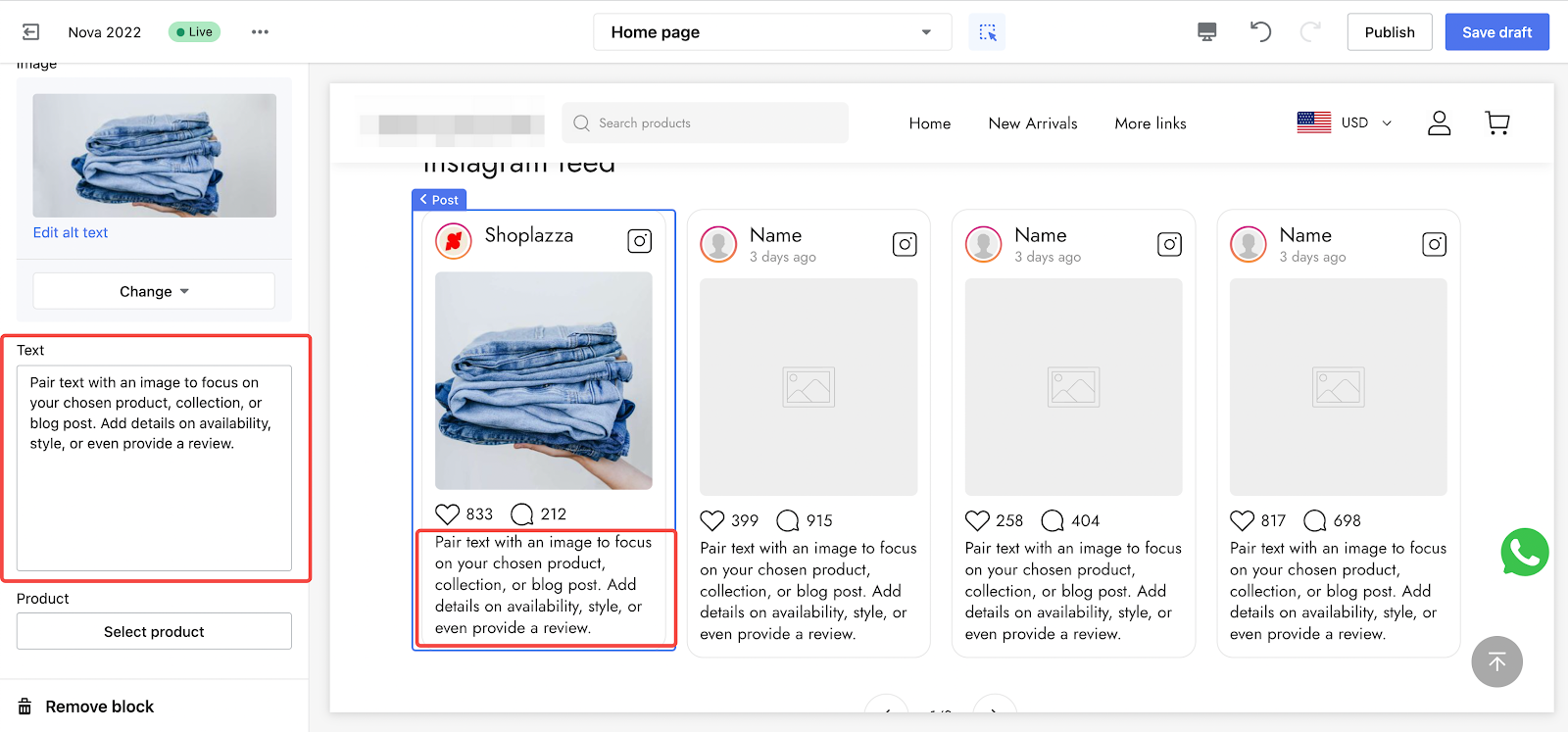 8. Select product allows you to attach product details directly below your post.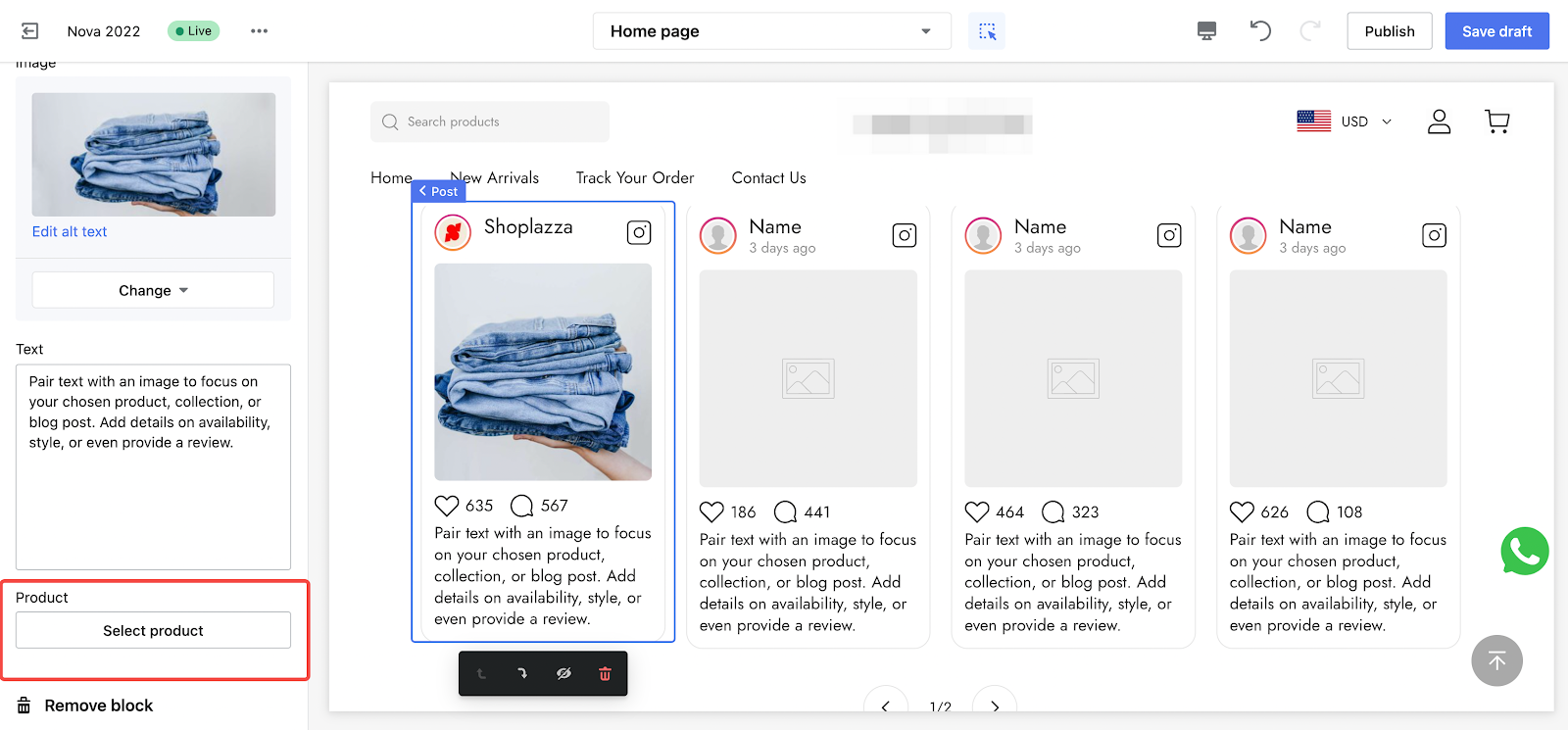 9. Type in the search bar to look up a product you would like to assign, or you may add your product manually.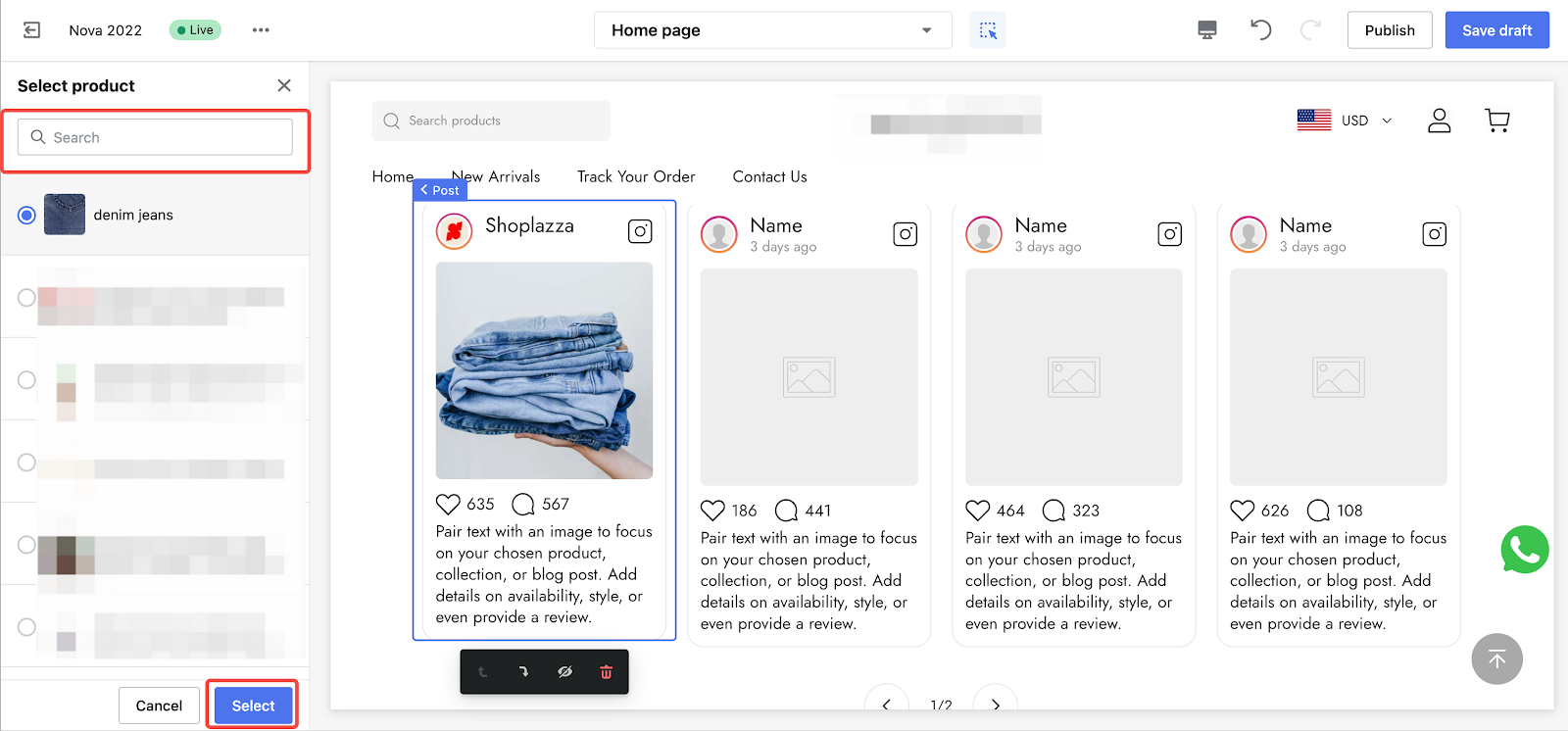 10. Below is an example of how it looks when a product has been assigned.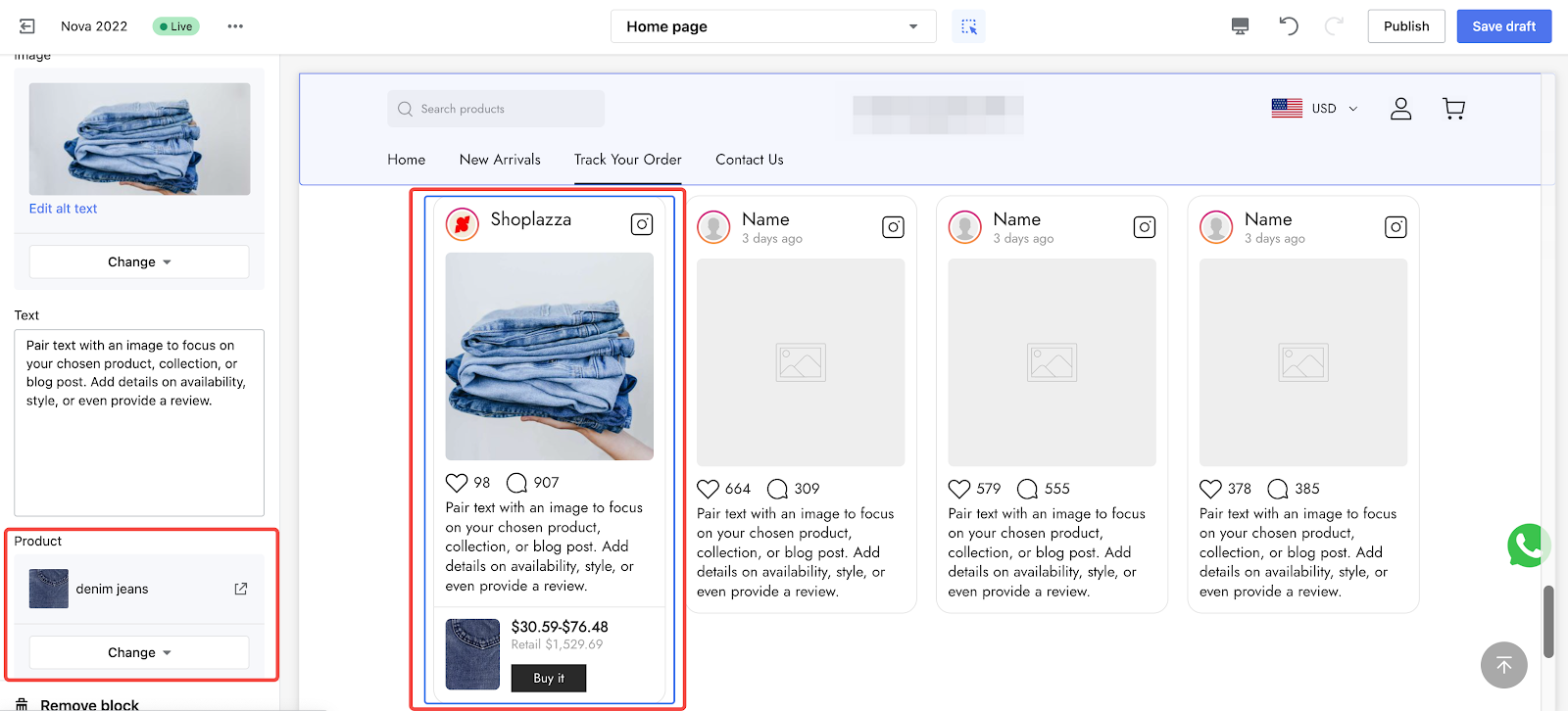 Related Topics