Two-Factor Authentication (2FA) adds an extra layer of security to protect your account. It uses a unique, one-time passcode sent to your email to verify your identity, reducing the risk that someone who has obtained your password could cause any harm.
When you enable 2FA for your Shoplazza account, a hacker will not be able to access your account even if they have your password because they would also need the second factor (a unique identifier will be sent to you by way of email). This makes it much more difficult for cybercriminals to breach your account and steal sensitive information or commit fraud.
1. To turn on Two-Factor Authentication, hover your mouse pointer on your avatar on the top right of your screen after logging into your Shoplazza Admin as shown below and click on Manage account.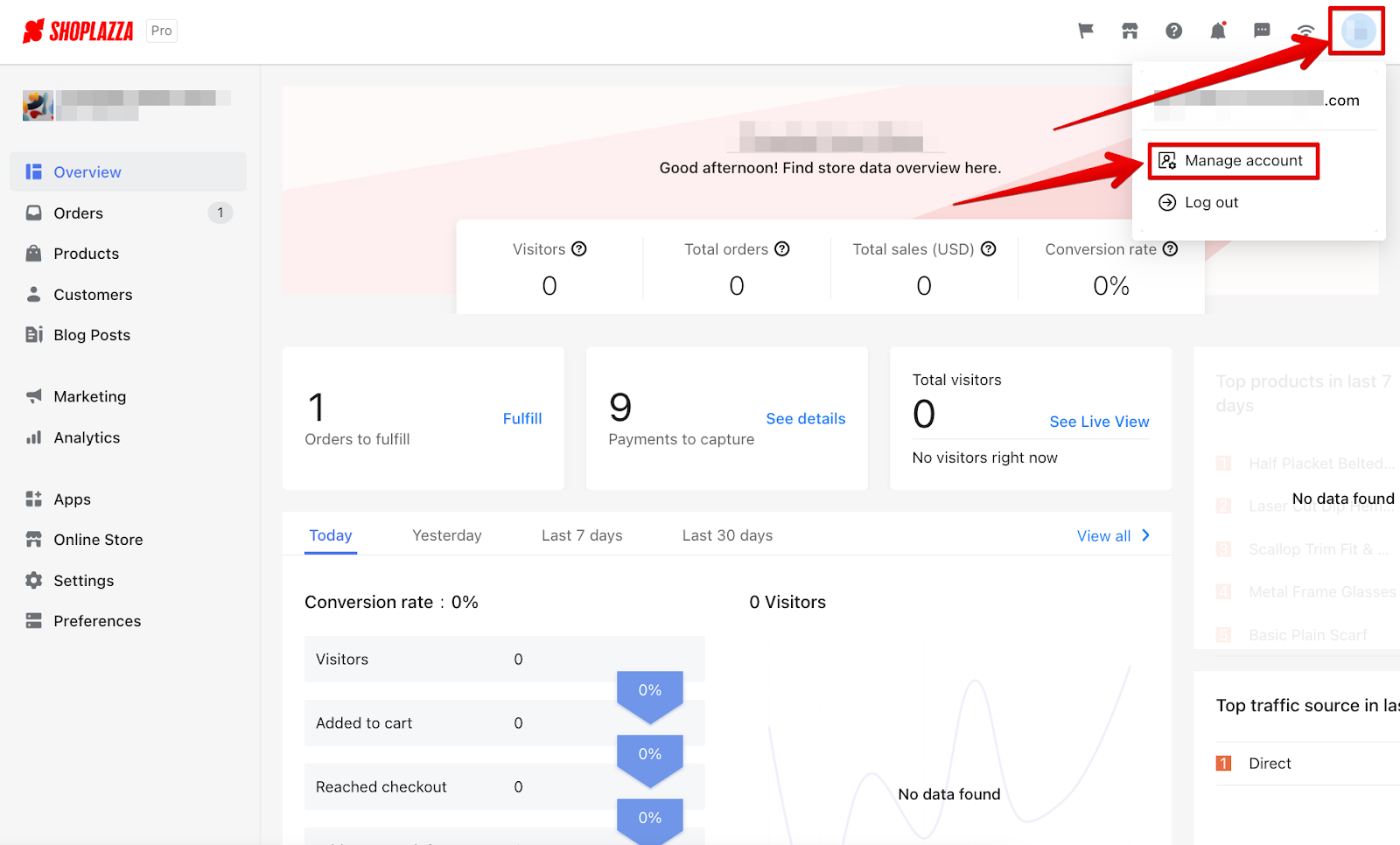 2. Click on the Account on the left and under the Security section, Turn on Two-Factor Authentication.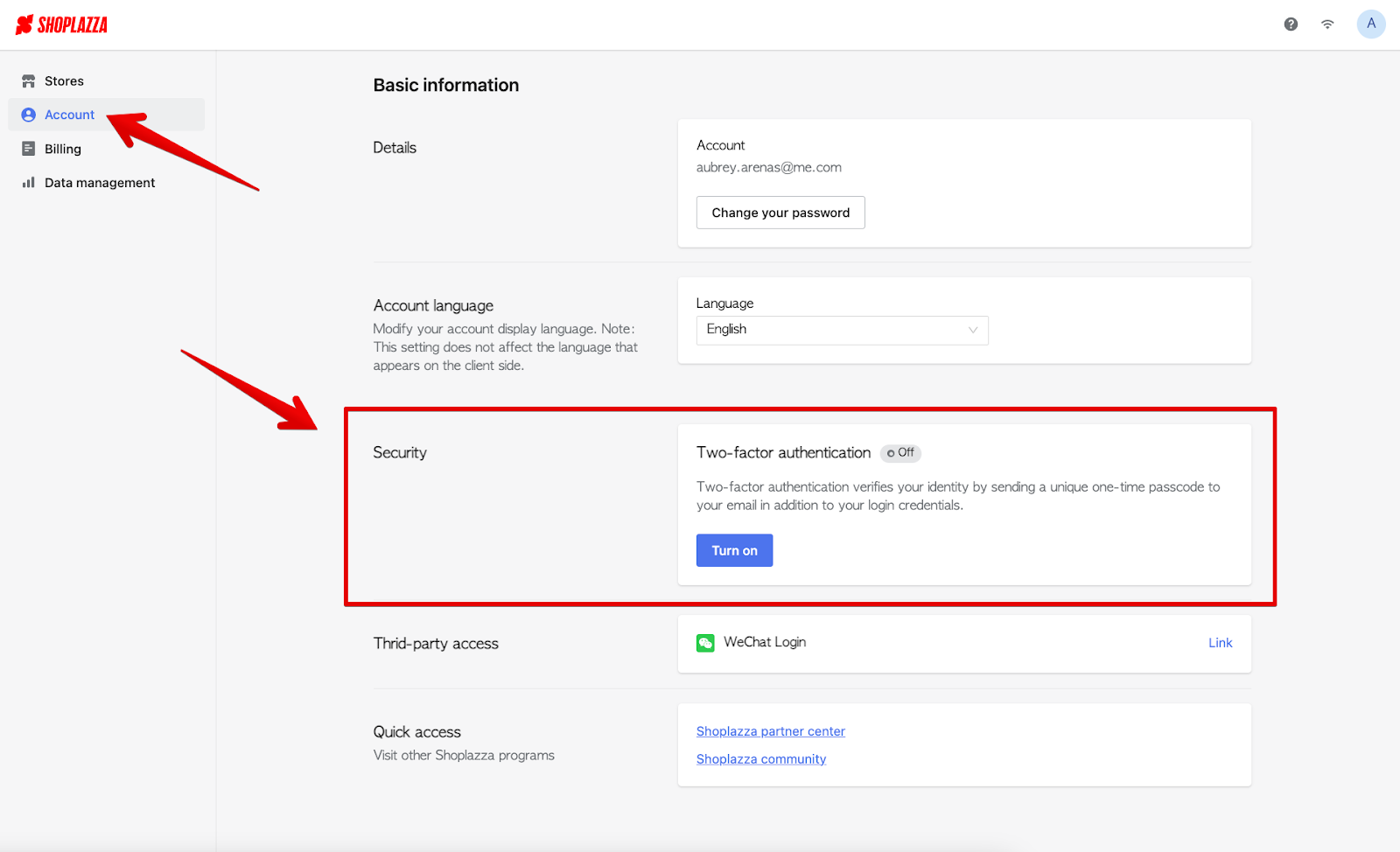 Note
When logging in, a one-time unique code will be sent to the email on your account. Use that code to verify your login credentials.
Two-factor authentication is an essential step in knowing how to prevent eCommerce fraud. Although adding additional layers is inconvenient, it's much less inconvenient — and costly — than a cybercriminal impersonating you, getting access to your personal information.