Two-Factor Authentication (2FA) boosts your Shoplazza account's security by requiring a unique, one-time code emailed to you. Even if unauthorized users get your password, they can't access your account without this second verification step. This reduces the risk of unauthorized access, keeping your sensitive information and transactions safe. This article will walk you through the details of enabling Two-factor authentication.
Steps
1. From your Shoplazza Admin, go to Manage account from the drop-down profile menu.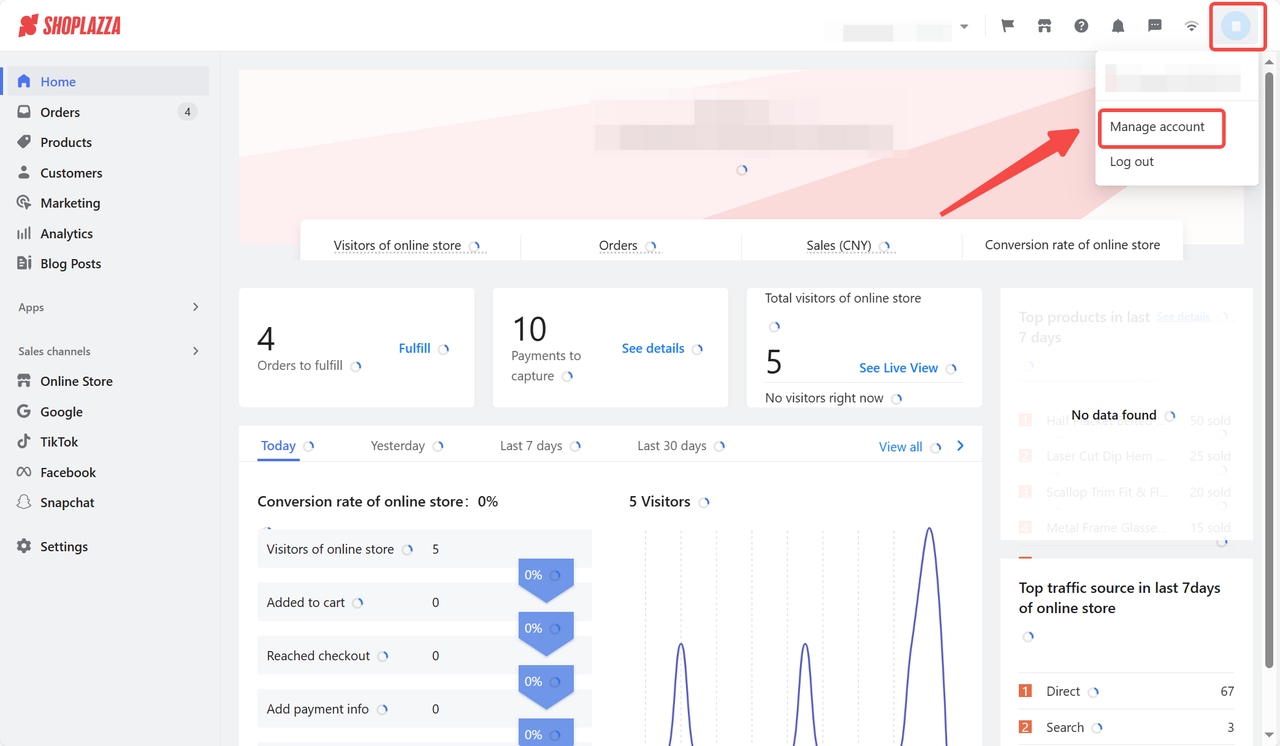 2. Switch over to Account tab from the left side bar, scroll down to Security section and click Turn on to enable Two-factor authentication.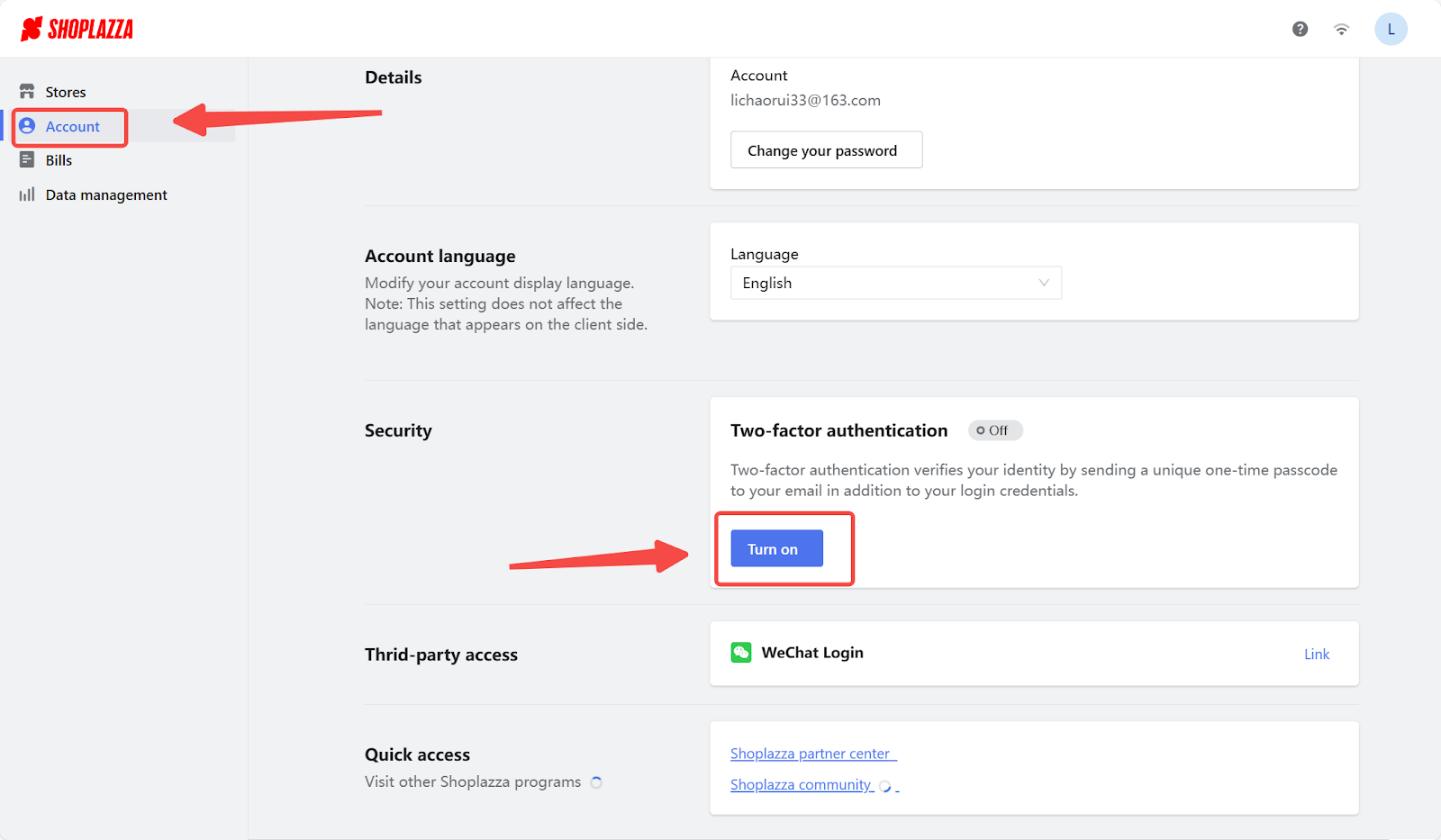 Note
Once enabled, every time you sign up your account, a special one-time code will be sent to your email. Use this code to confirm your login.
By following the above steps, you can easily enable Two-factor authentication for your Shoplazza account. It's a crucial step for preventing online fraud. It may seem like a hassle, but it's way less trouble than letting a scammer impersonate you and steal your personal info.