About QuickBooks
Smart, simple online accounting software for small business. Track expenses, customise invoices, run reports and even more, all from one place.
Benefits you can get from QuickBooks x Shoplazza
Track income and expenses and maximize tax deductions for your Shoplazza business
Import sales data from Shoplazza to QuickBooks Online.
Make fewer mistakes by reducing the need for manual data entry and shortcuts.
Share added products from Shoplazza to QuickBooks Online.
Update stock levels between QuickBooks Online (Plus or higher) and Shoplazza
Setting up QuickBooks
Before we get started, check out this tutorial video
which will give you an introduction to QuickBooks Online and its features.
Preparation work
If you are using QuickBooks for the first time in your Intuit account, please click here
to choose a QuickBook plan and get QuickBooks for your account.
1. Choose a QuickBook plan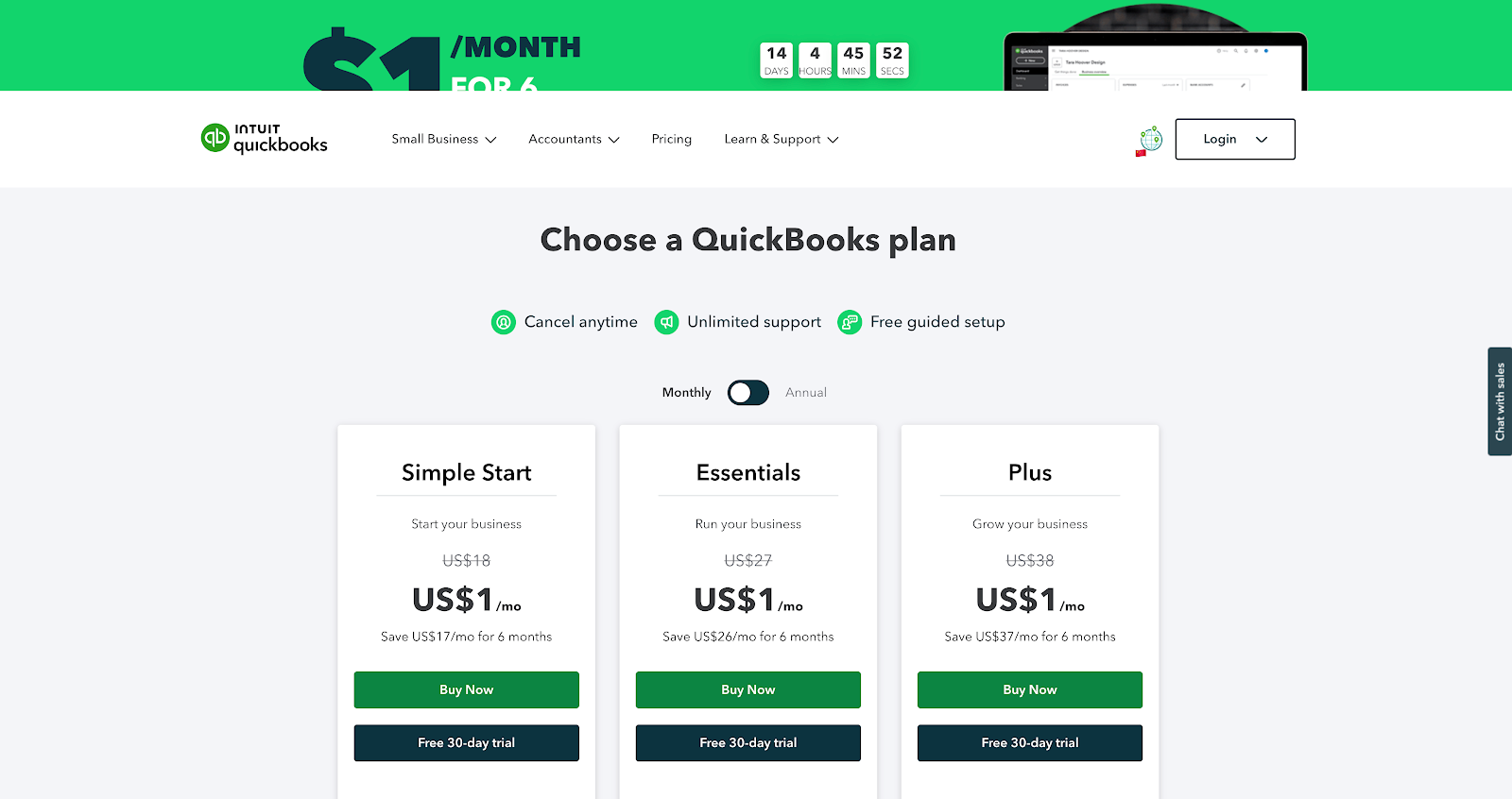 2. Create an Intuit account or Sign in for an Intuit account, then subscribe to QuickBooks plan for your account.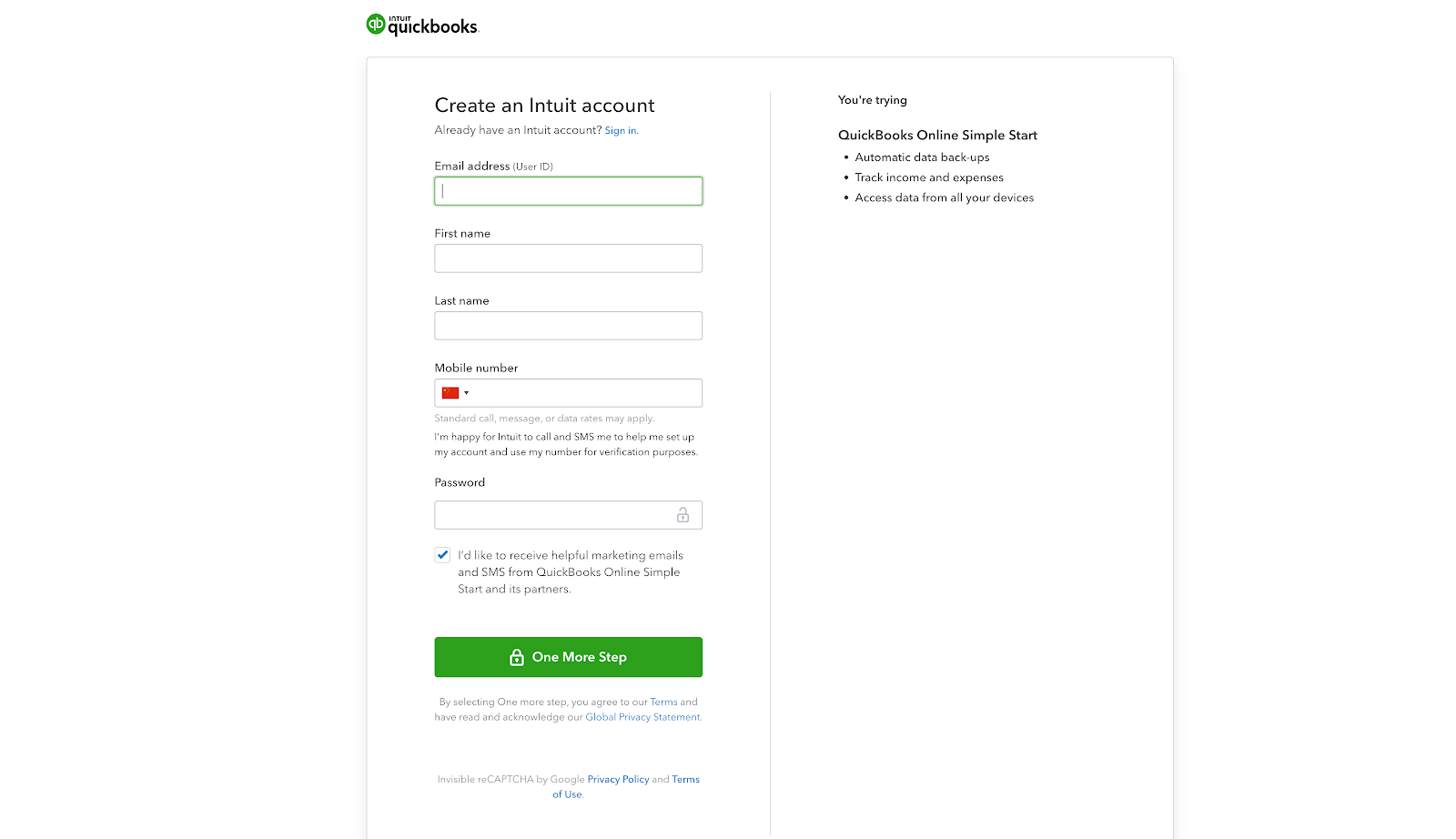 Get connected with QuickBooks
1. Go to Apps > Visit App Store in your Shoplazza Admin and App Store.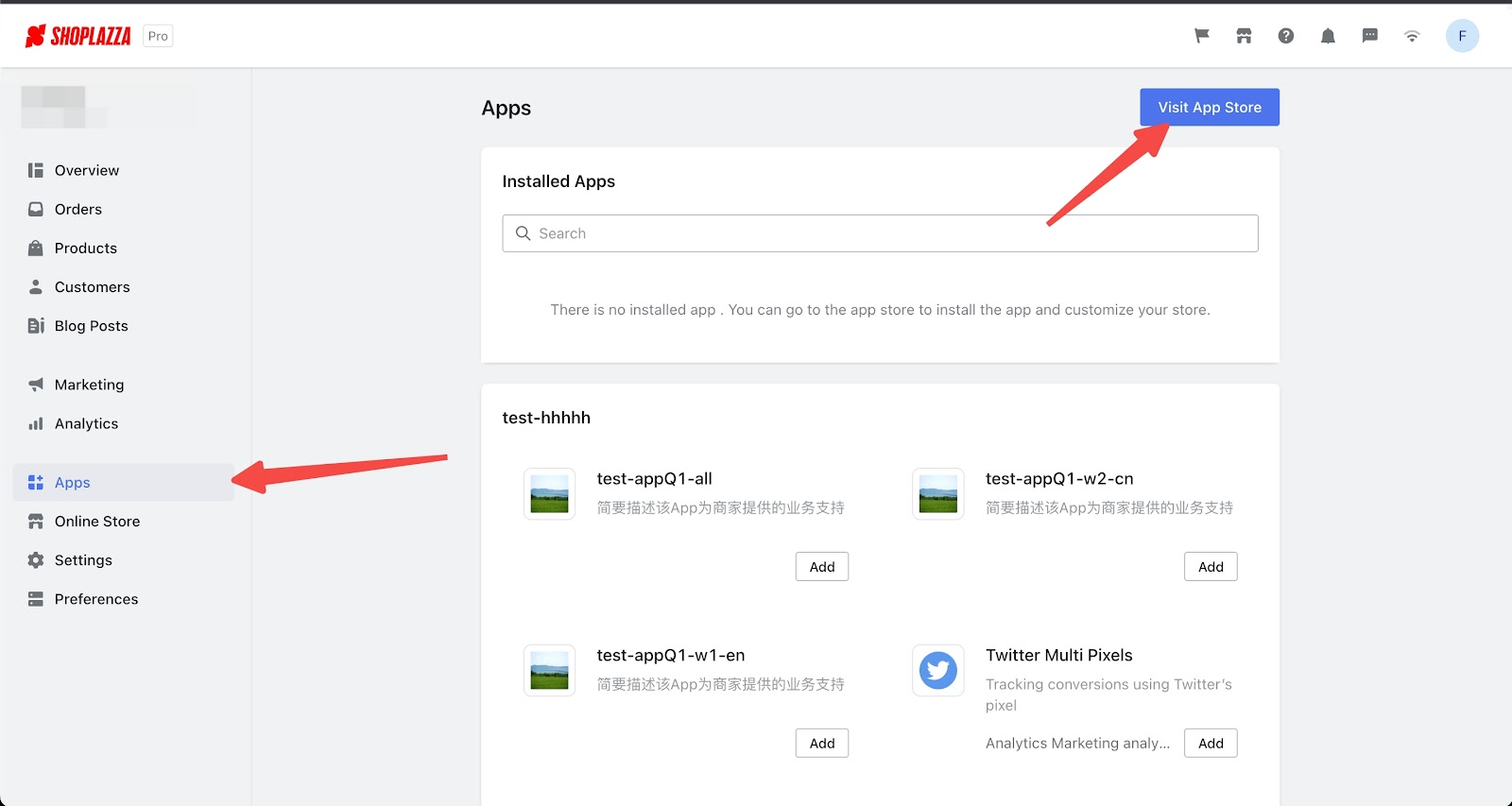 2. Search for "QuickBooks" in the Appstore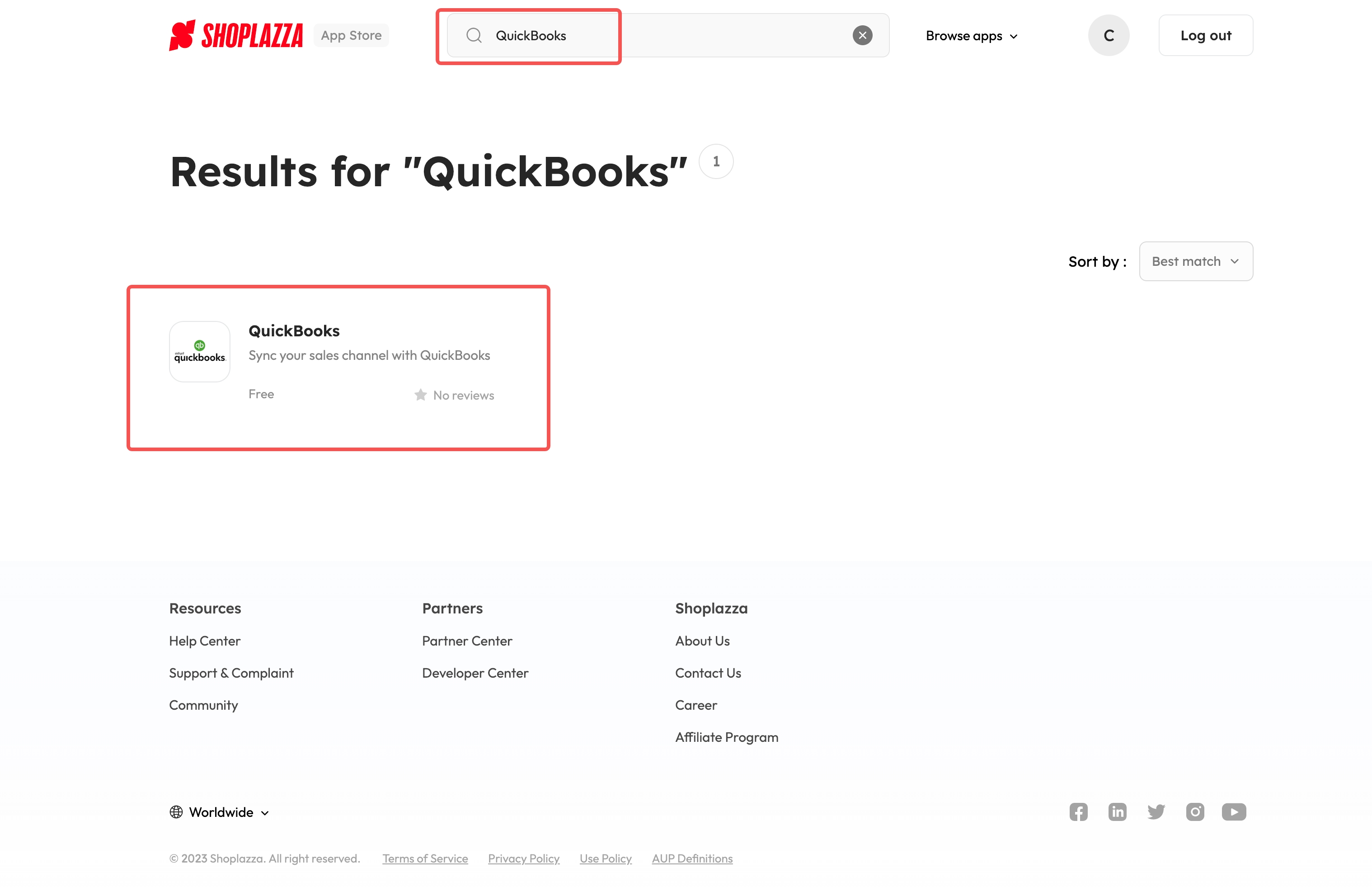 3. Click Add app to add app to your store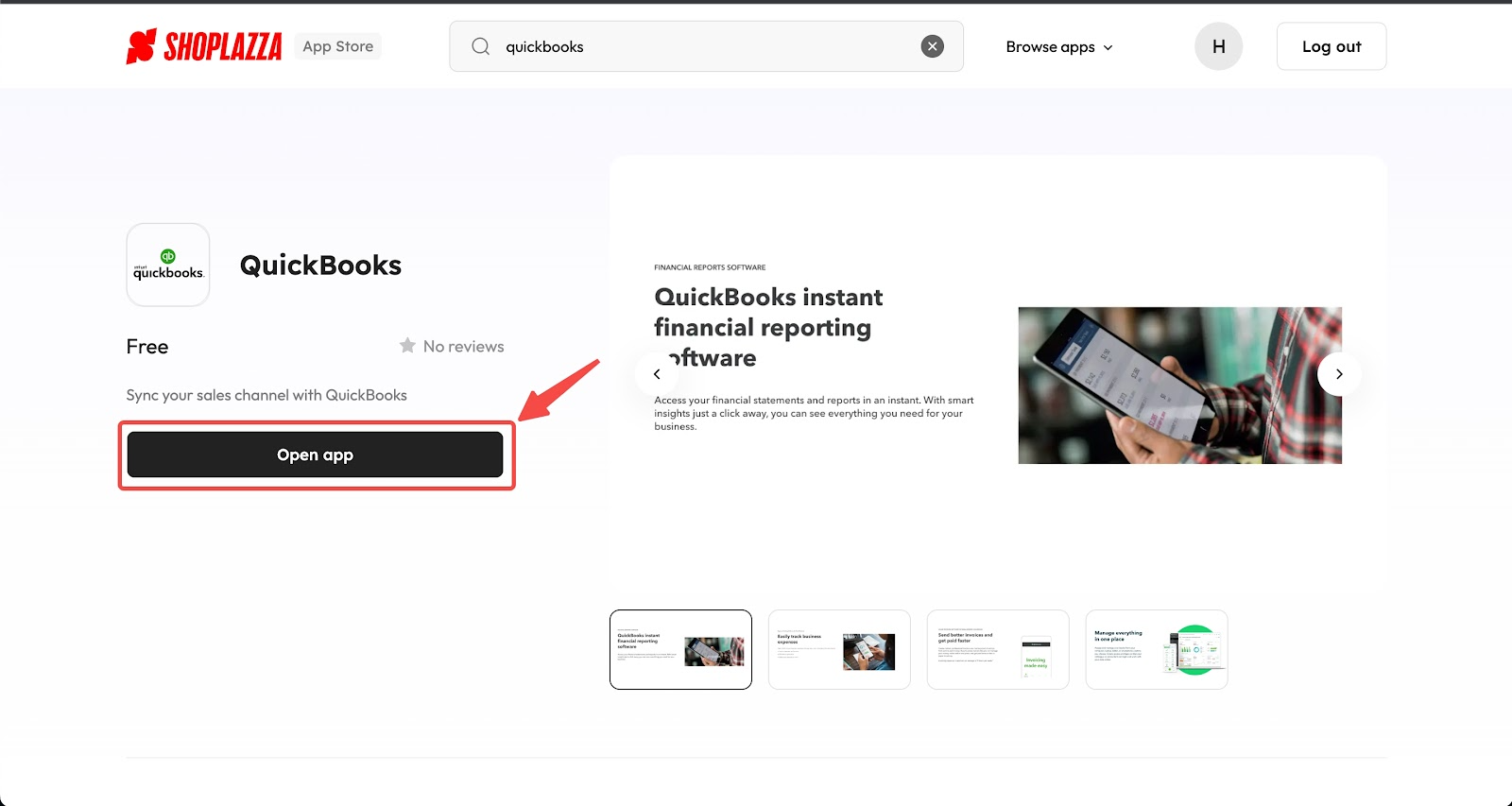 4. Click Install app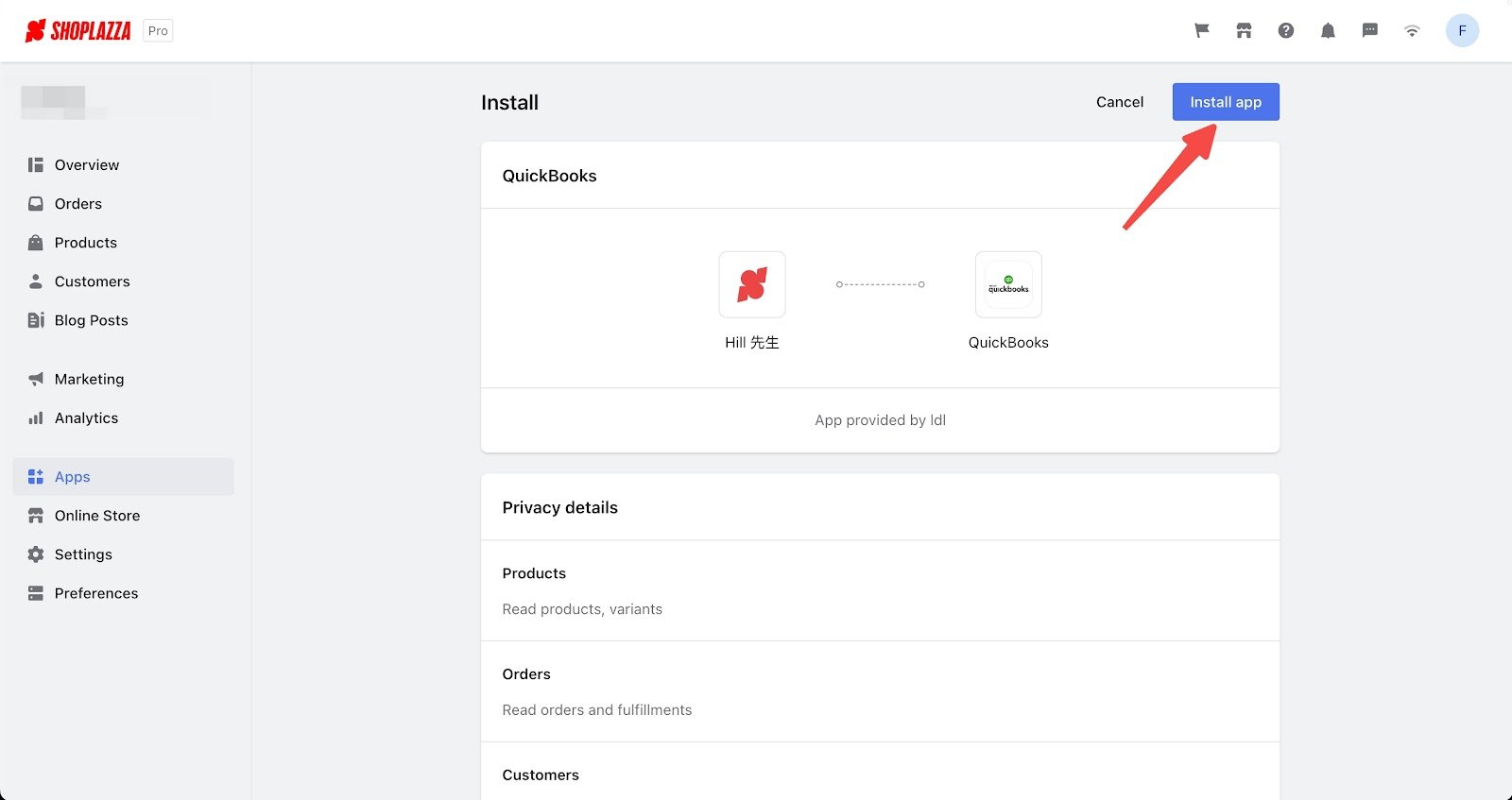 5. Click Connect to QuickBooks to connect to QuickBooks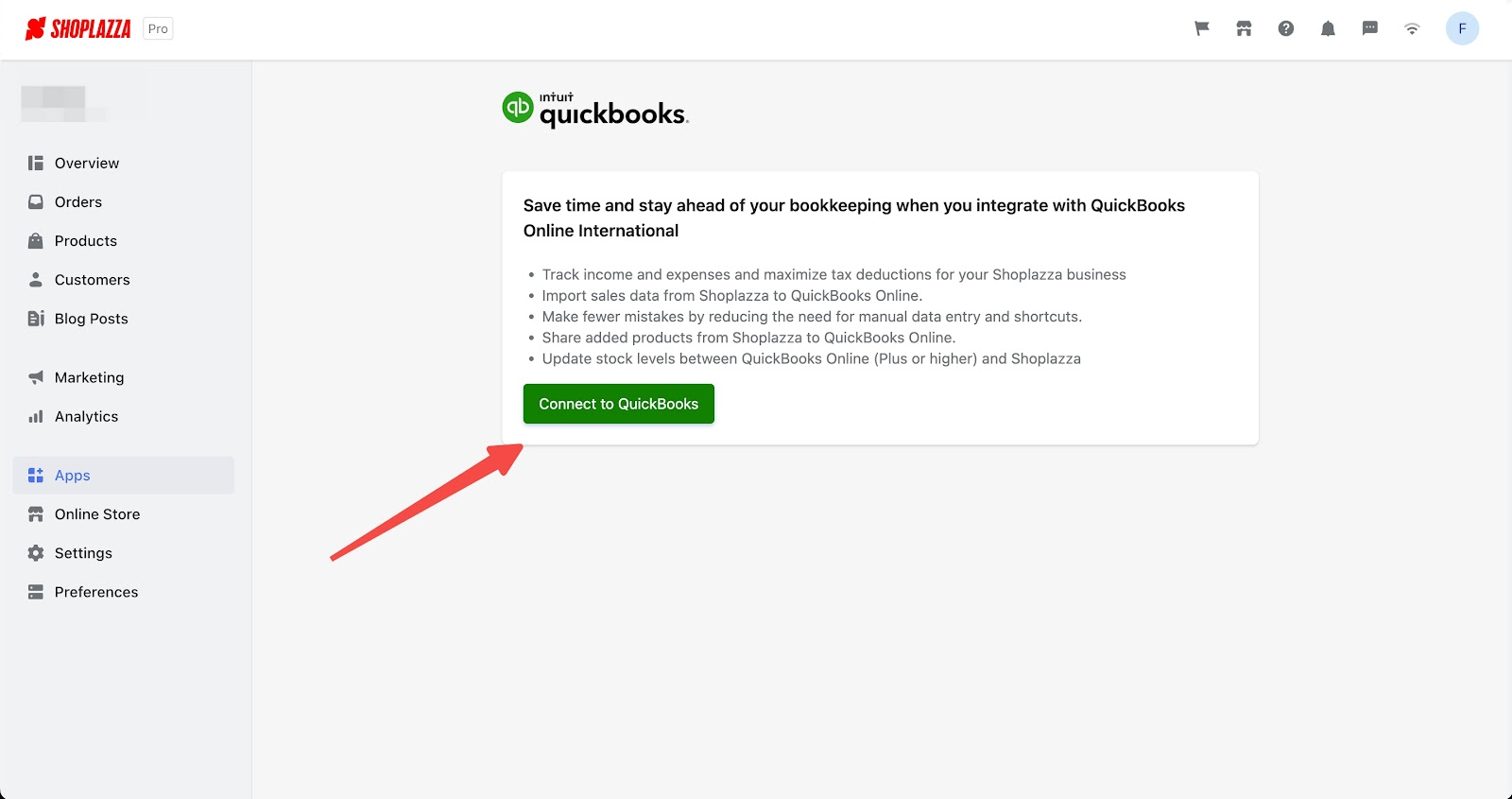 6. Sign in for Intuit QuickBooks account in the newly opened window.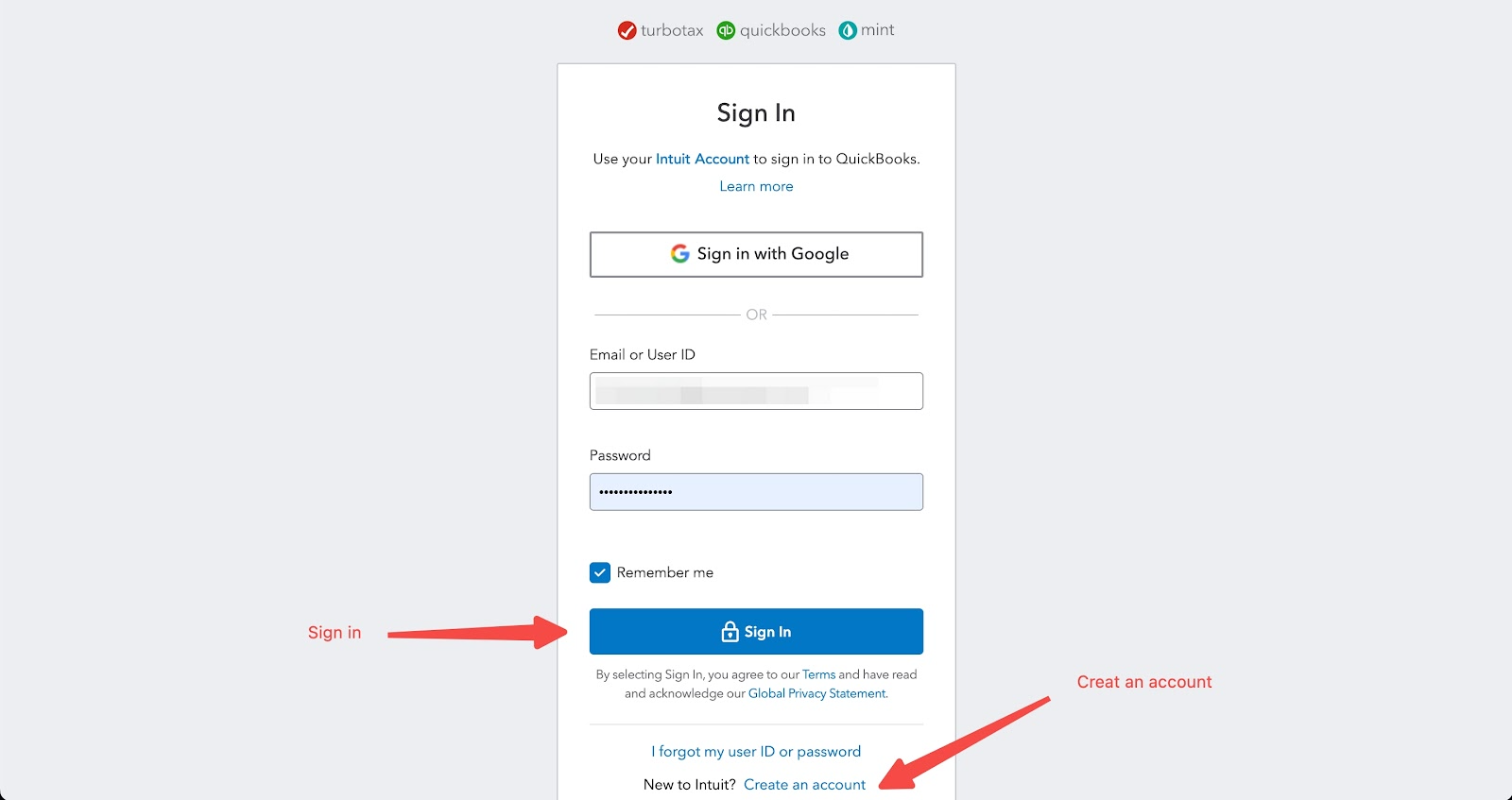 7. Then you can get in QuickBooks's Dashboard, and this means your Shoplazza store has successfully connected to your QuickBooks account.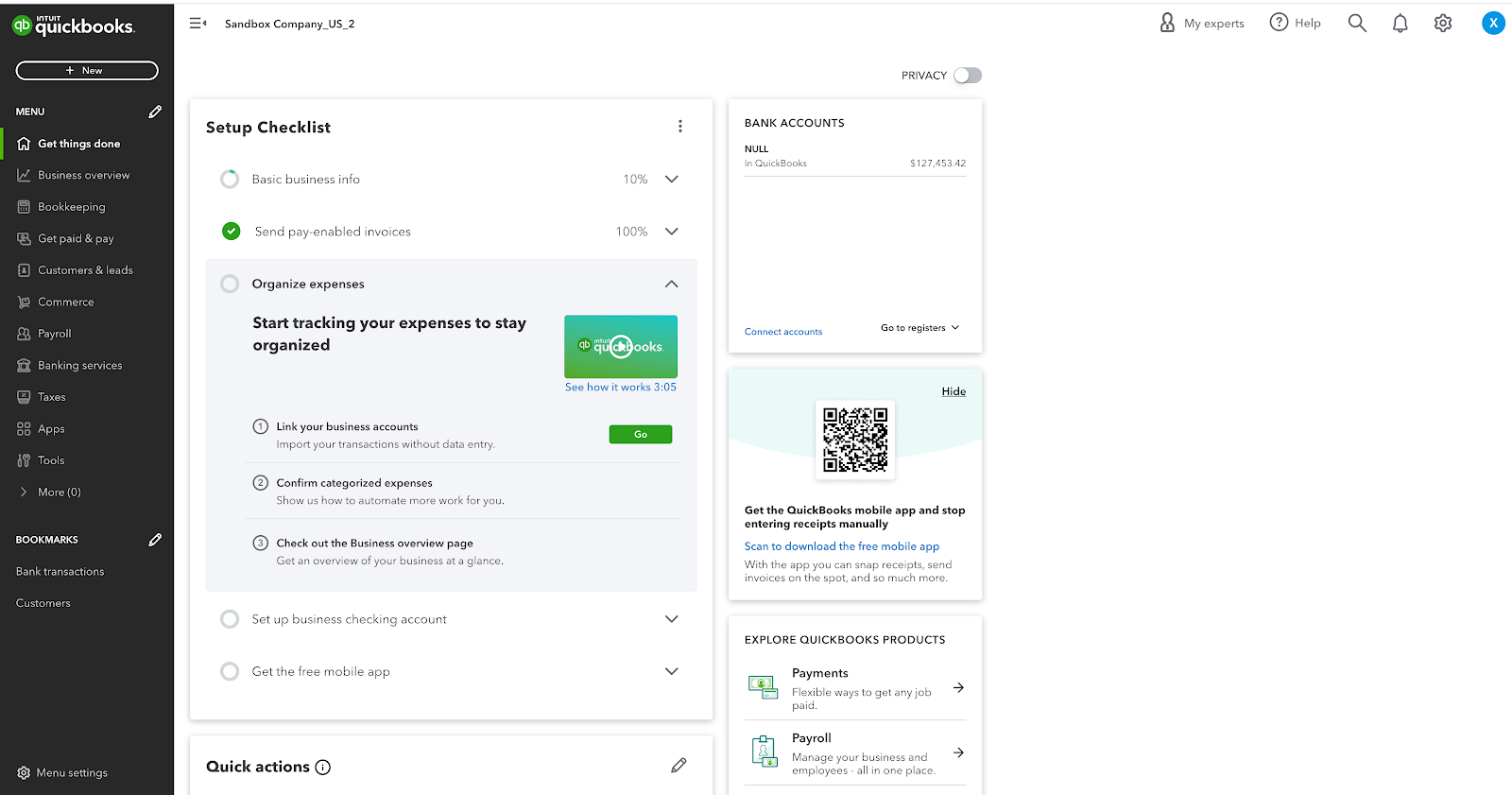 8. Refresh the QuickBooks integration page in Shoplazza, you can see the notice "Successfully connected to QuickBooks". And in the upper right corner, there is a quick entrance for getting into QuickBooks.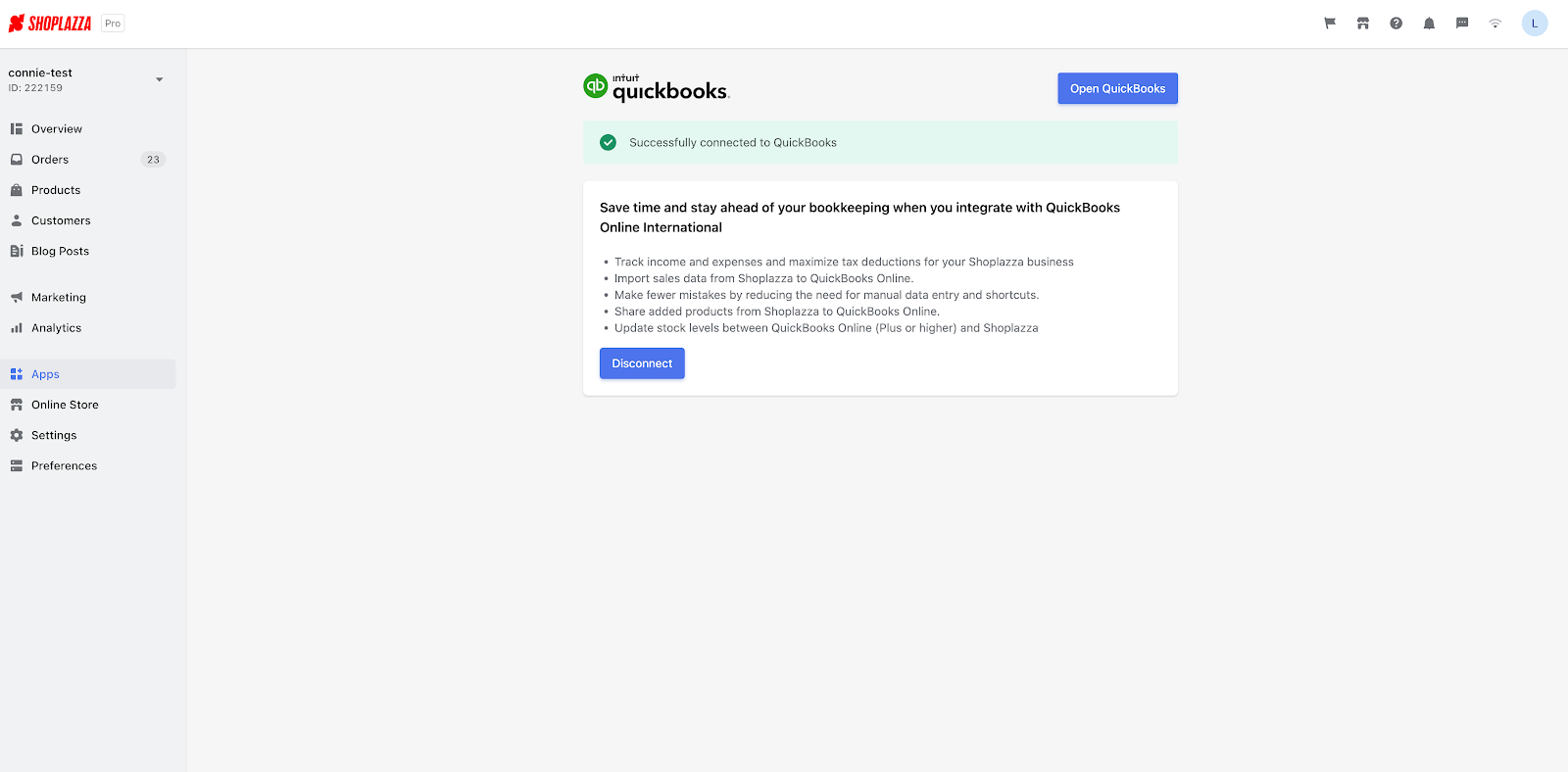 9. As logged in status, when you click Open QuickBooks, you'll go into intuit account first. Please click your avatar and click QuickBooks Online to get into QuickBooks.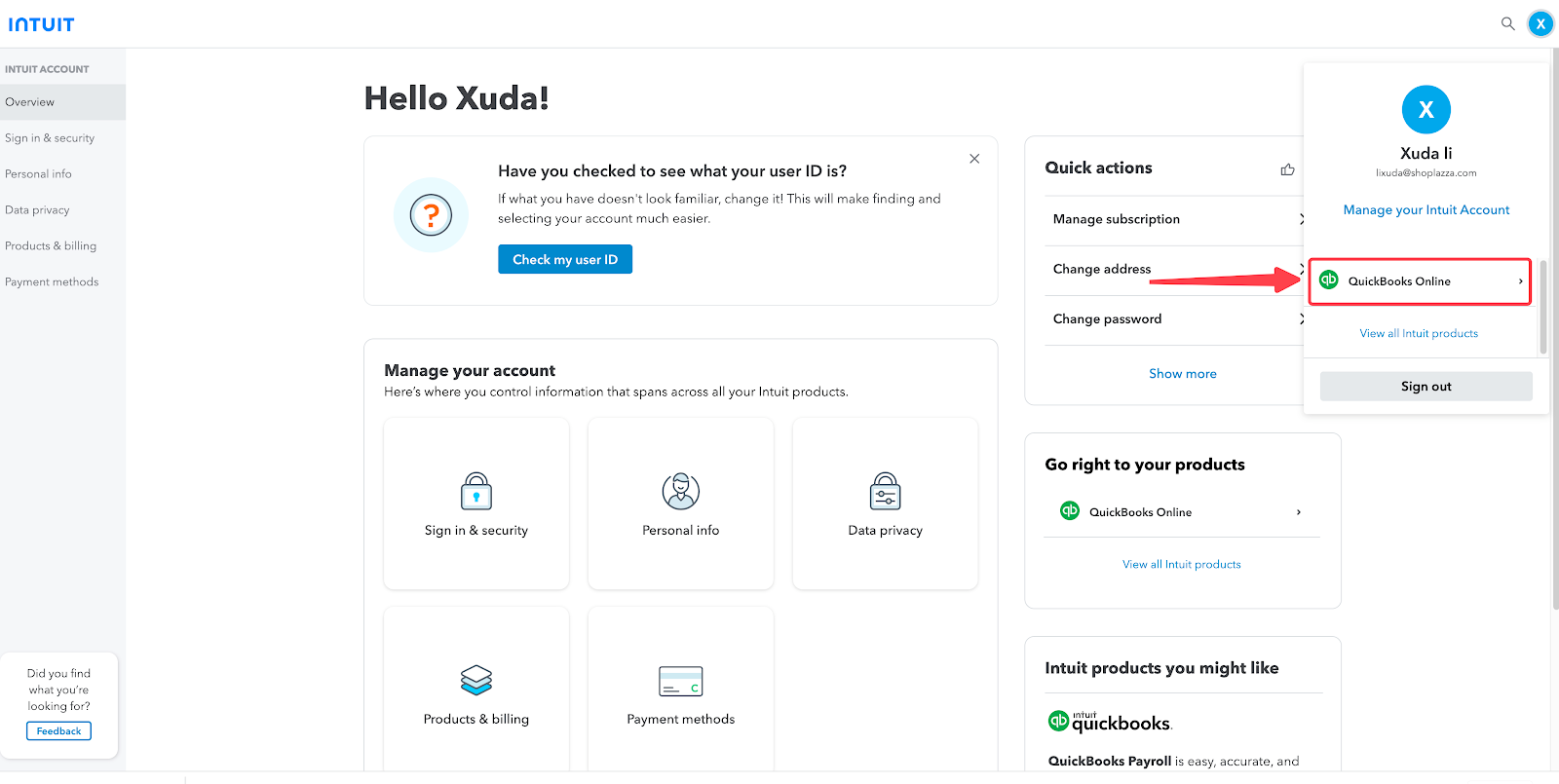 Where to get more QuickBooks Help?
Find Help in QuickBooks dashboard. There'll be QuickBooks's assistant for you. Also, you can go to QuickBooks Help Center for more help documents.