Ajax search is a type of search function that instantly displays search results as your customer types in a keyword to search. It uses advanced web technology to dynamically generate results in real-time without having to refresh pages.
By implementing Ajax search in your online store, you can offer your customers a faster and more convenient search experience. They can quickly and easily find the products they're looking for without having to wait for a page to load. This can lead to increased customer satisfaction, higher conversion rates, and ultimately, more sales for your business, especially when your stores cover a wide range of categories and items.
Setting up ajax search
1. From your Shoplazza Admin, go to Online store > Themes > Customize your default theme template.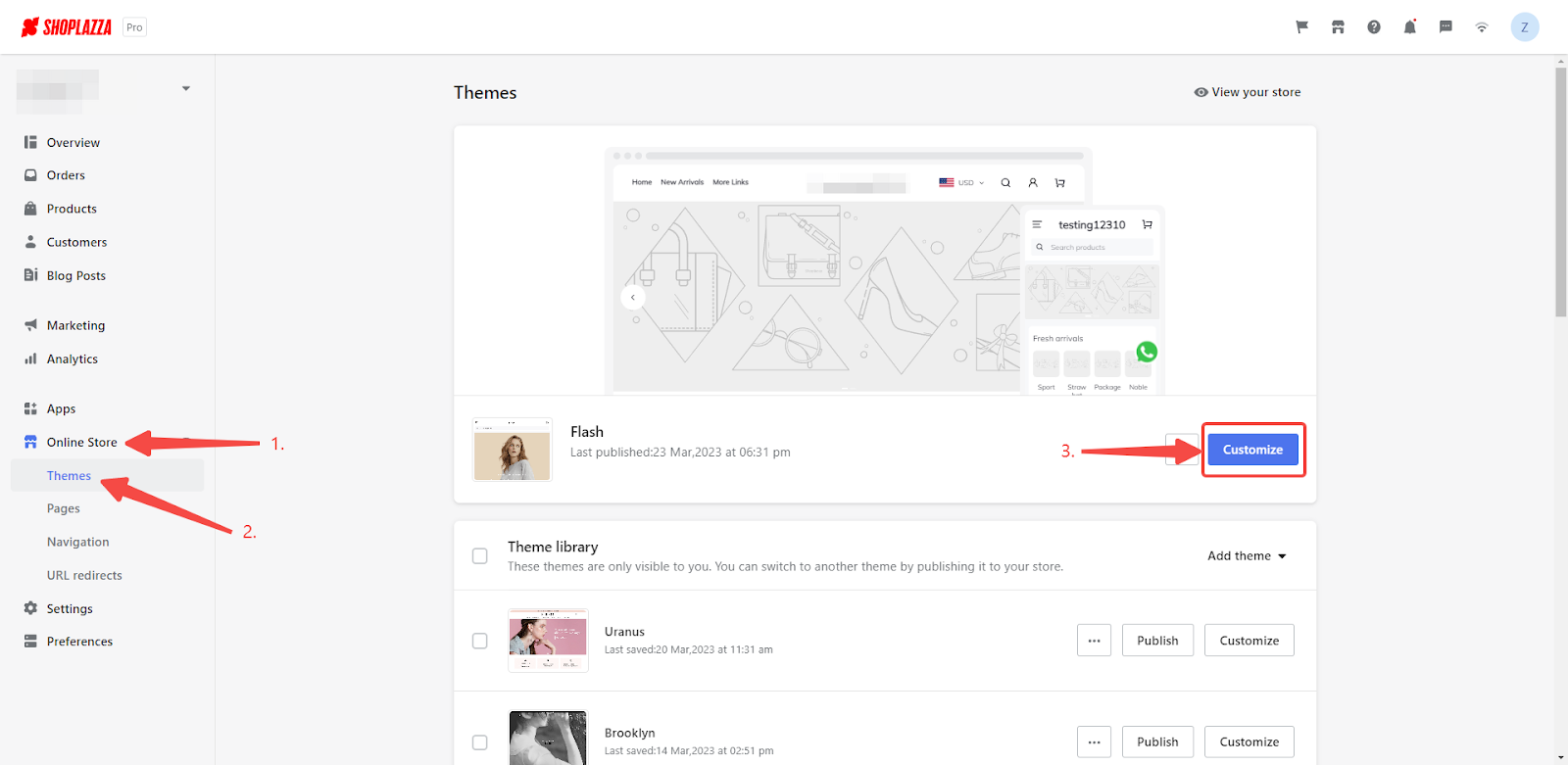 2. In the Shoplazza theme editor, access your Theme settings from the left tree menu.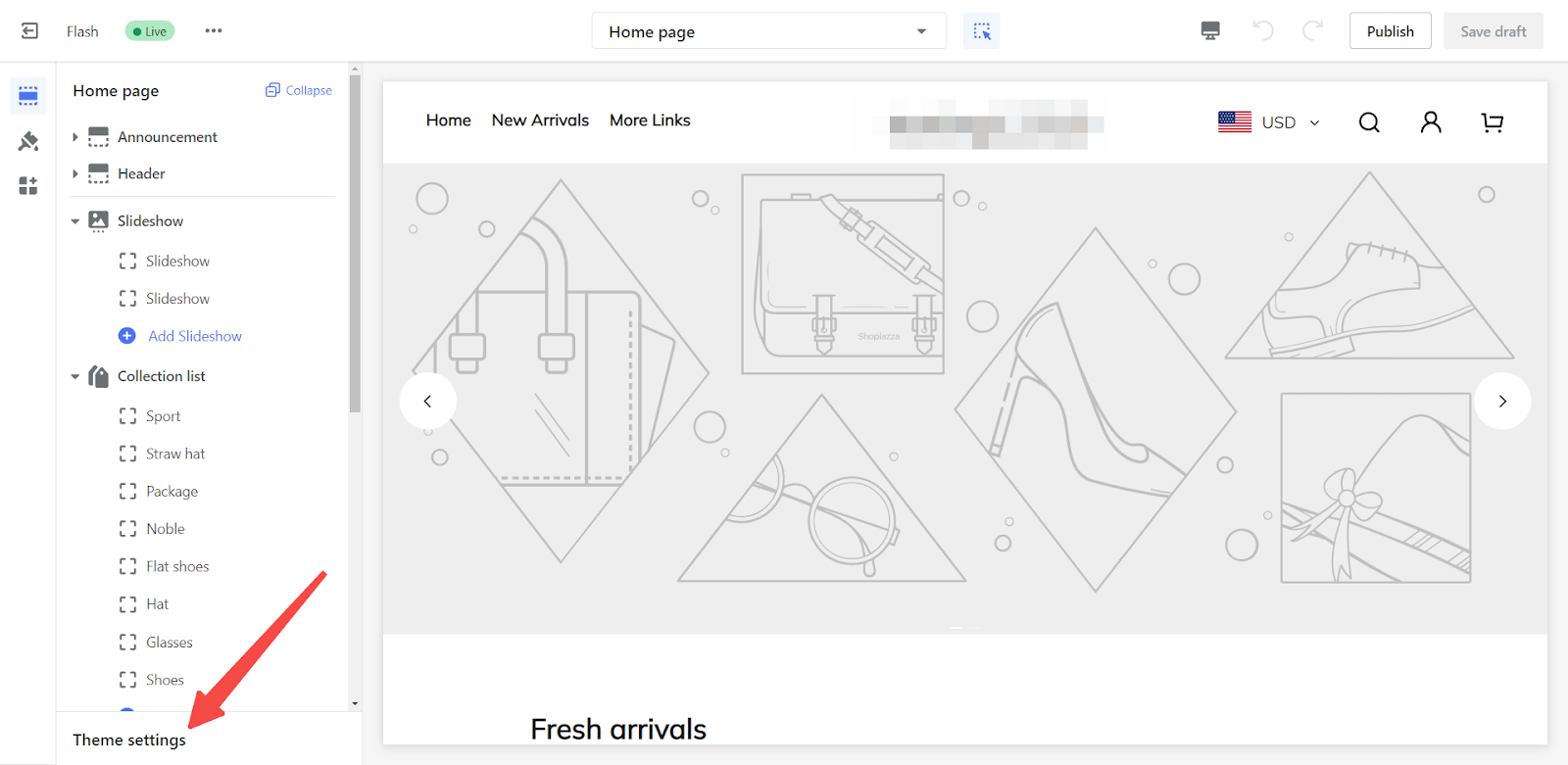 3. From the Search options, click on the toggle switch to enable Ajax search.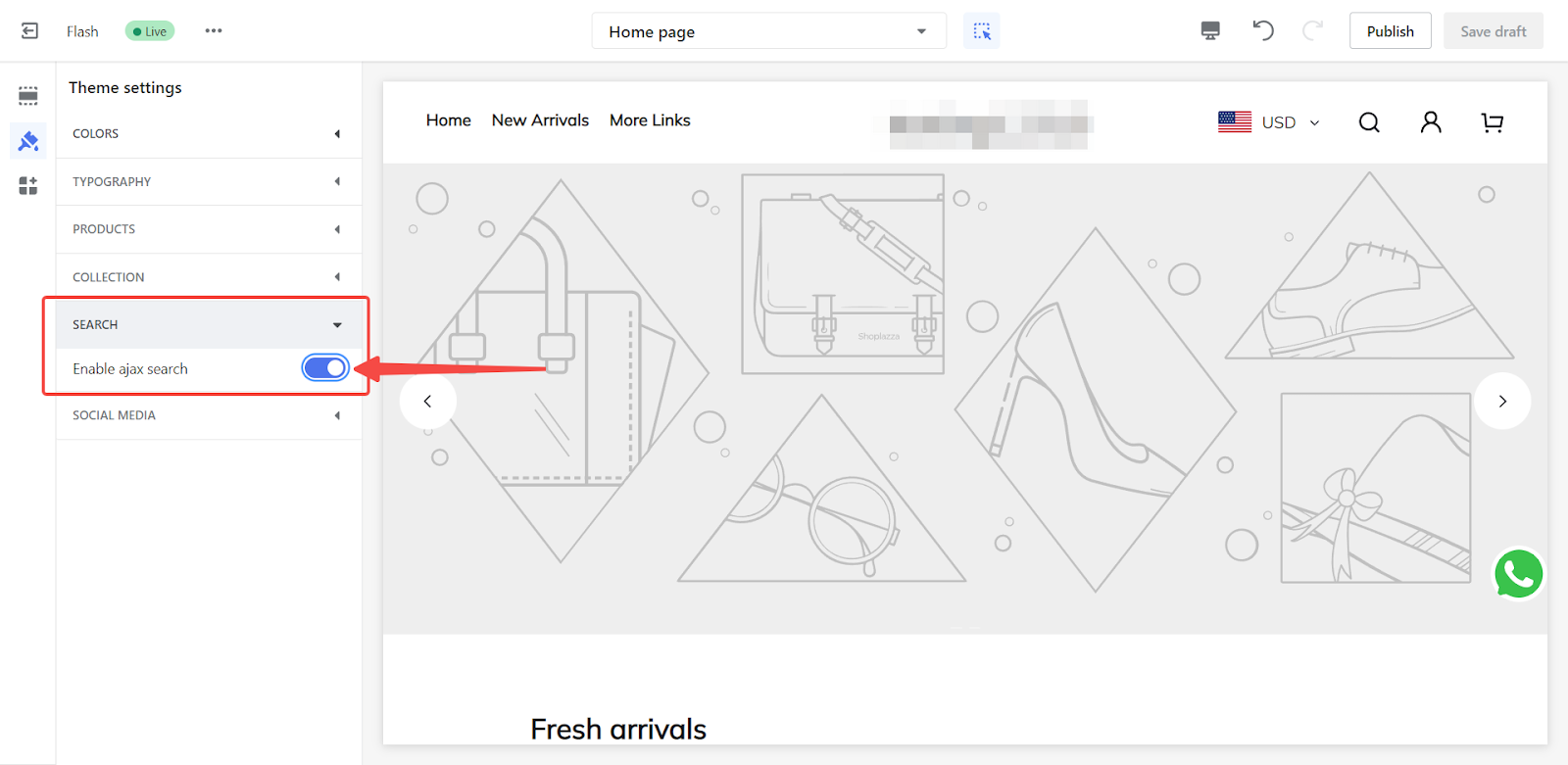 4. Ajax search shows the most accurate result instantly by keyword relevance in a search query.

Ajax search can help you gain valuable insights into what products are popular and what customers are searching for most frequently, allowing you to optimize your product offerings and improve your overall online store operations.
Related topics