Testimonials are a powerful form of endorsement and it is valuable for any business to accumulate. Creating a testimonial section enables your customers to advocate their opinions and trustworthiness through written reviews. Genuine customer reviews give your store credibility and social proof, which helps you to build trust and make a positive impact on store conversions.
This section is useful when:
You want to leverage your store's credibility with more customer reviews.
You want to maintain constant interactions with your customers.
Creating a testimonial section
1. Navigate to your Online store in Shoplazza Admin > Themes > in Theme library, click Add theme from the top right to create a new Boost theme, or you may construct your webpages with any existing Boost templates by clicking the Customize button.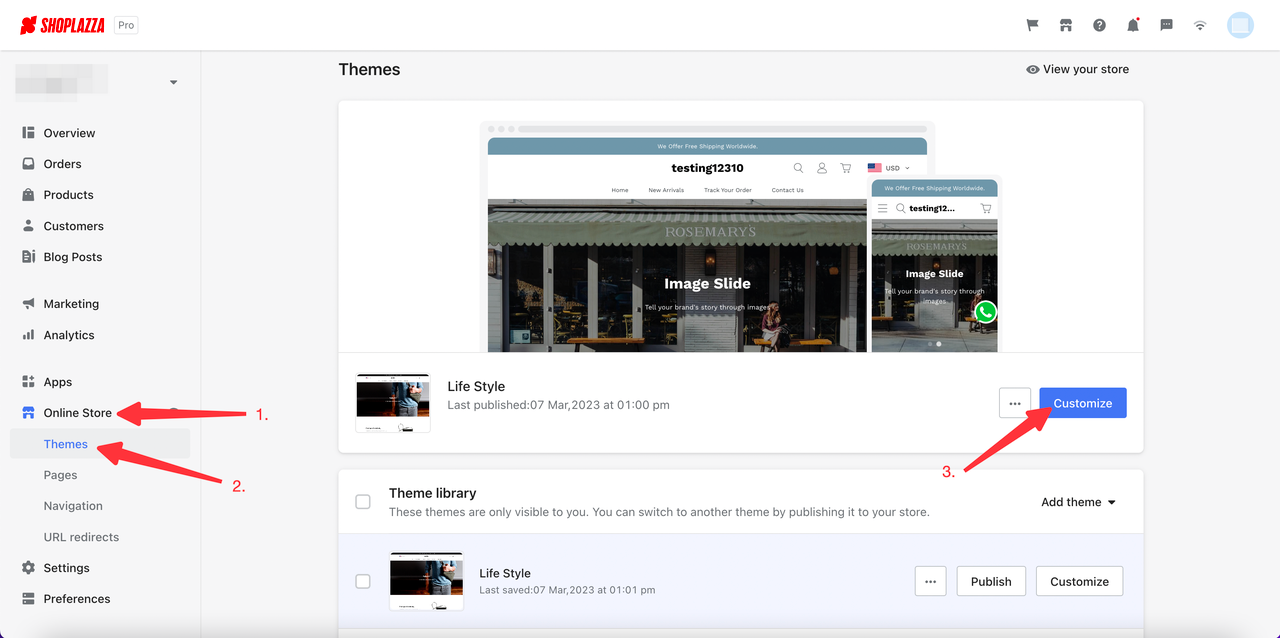 2. In the default Lifestyle template, click Add section to find the Testimonial section and configure your settings.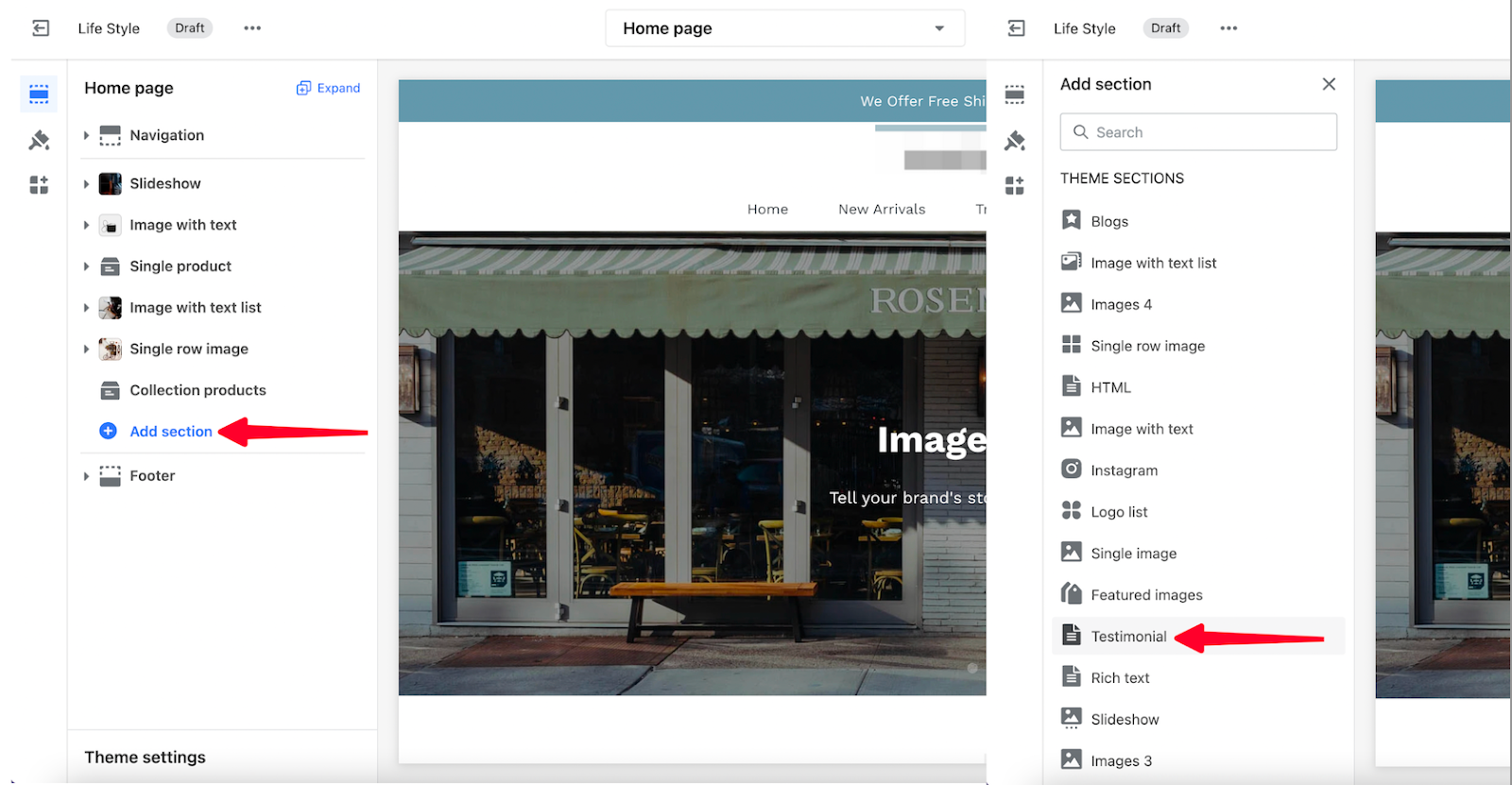 3. If you would like to reposition the Testimonial section, use the Drag indicator to place it anywhere on the layout.
4. Clicking the section title will allow you to further adjust the properties of this section.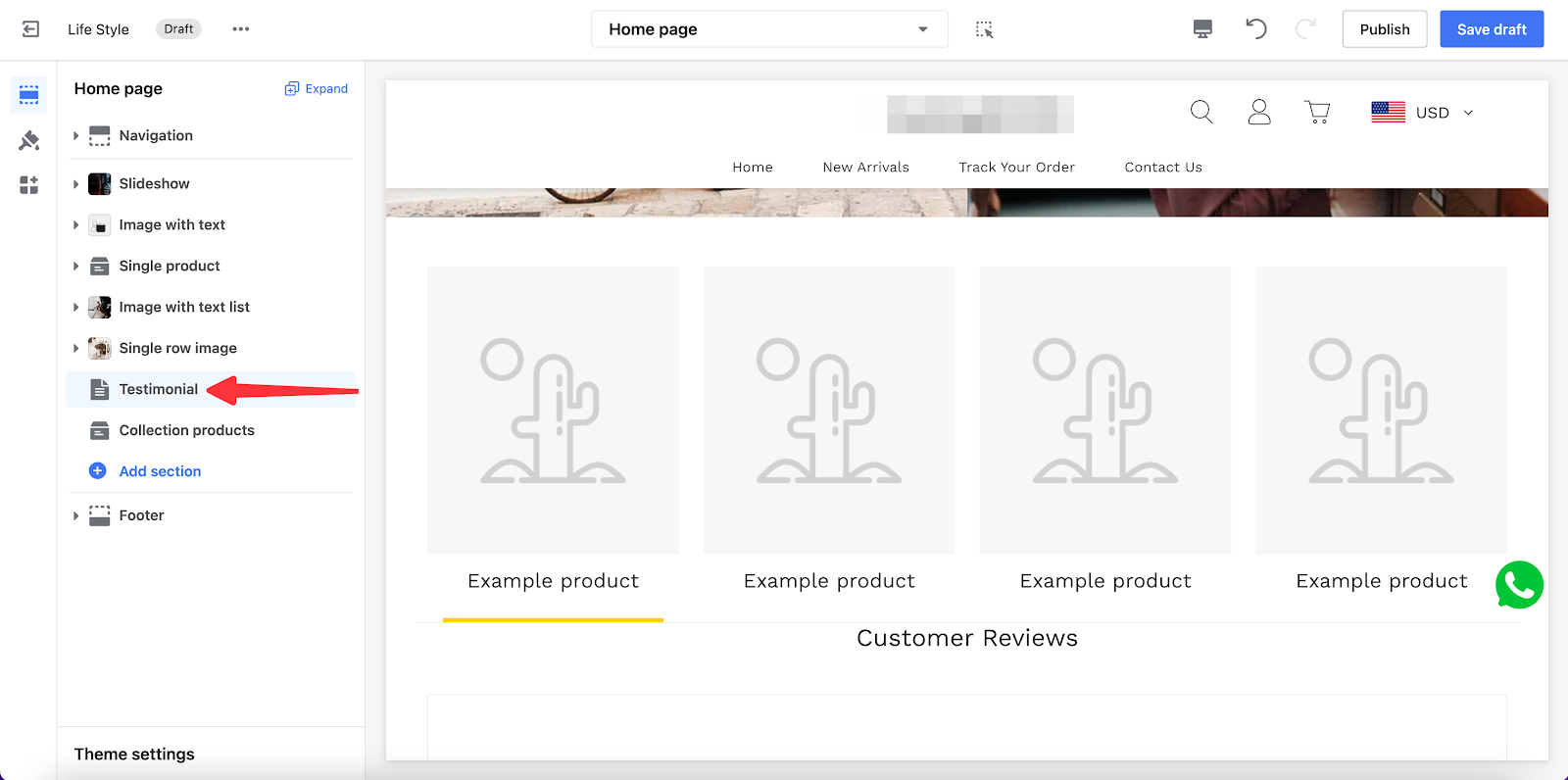 5. In section settings, you are given the option to assign products that you wish to hear more feedback from customers.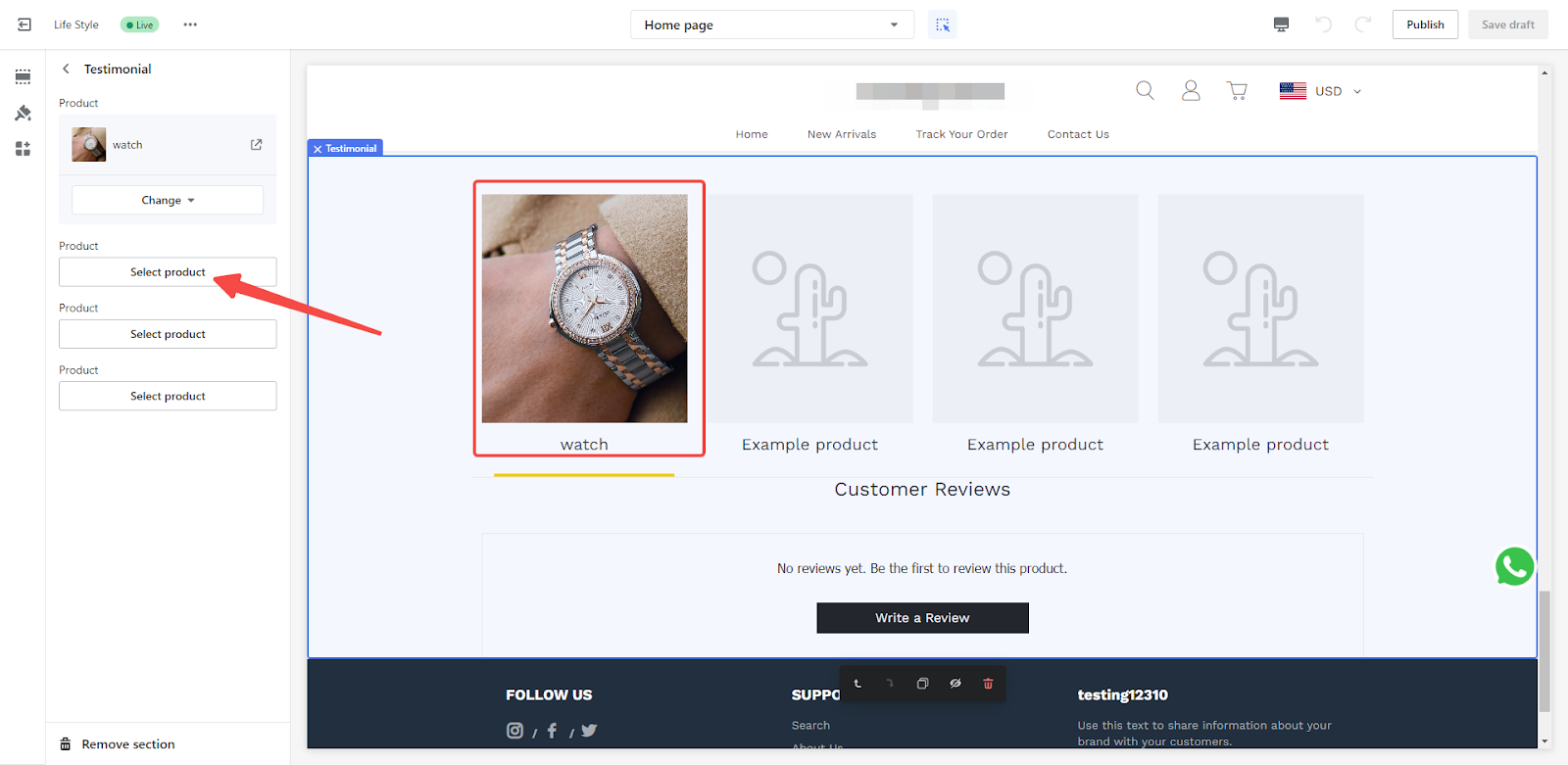 6. Once your store goes live, customers will be able to provide their opinions reviewing your products.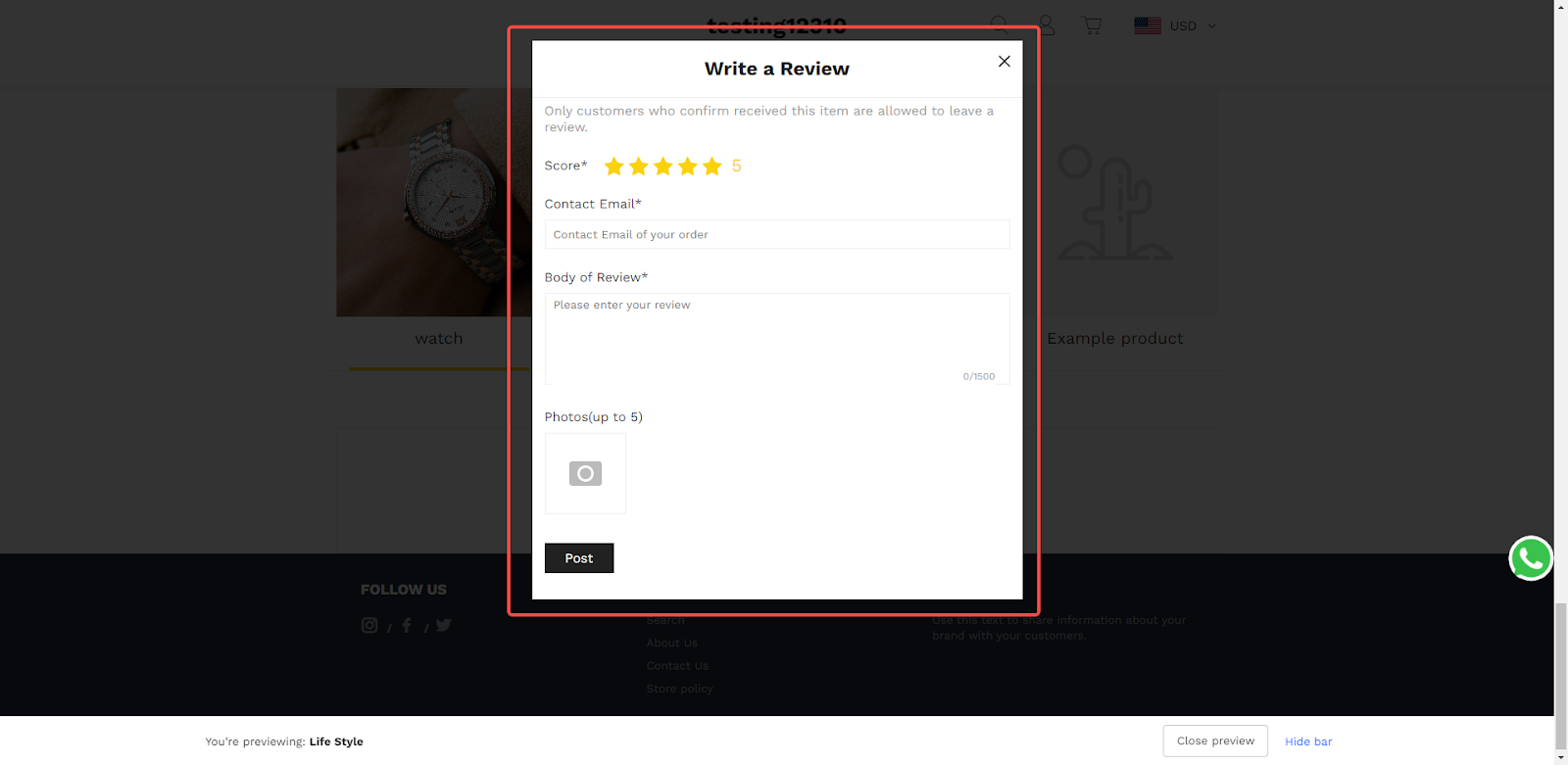 Building a testimonial section may be a free company marketing strategy to promote products and enhance your brand's credibility. A sincere customer review makes your product and service trustworthy and gives confidence when your customer needs to make shopping decisions.