The Single row image section is your dynamic photo gallery that can help you showcase a series of products. The section adds zoom-in effects to the images you assigned, enabling a more immersive browsing experience for your customers.
This section is useful when:
You want to optimize and fine-tune the design aspect of your store.
You want to add a section that would help you showcase quality photographs in a gallery.
Creating a single row image section
1. Navigate to your Online store in Shoplazza Admin > Themes > in Theme library, click Add theme from the top right to create a new Lifestyle theme, or you may construct your webpages with any existing Lifestyle templates by clicking the Customize button.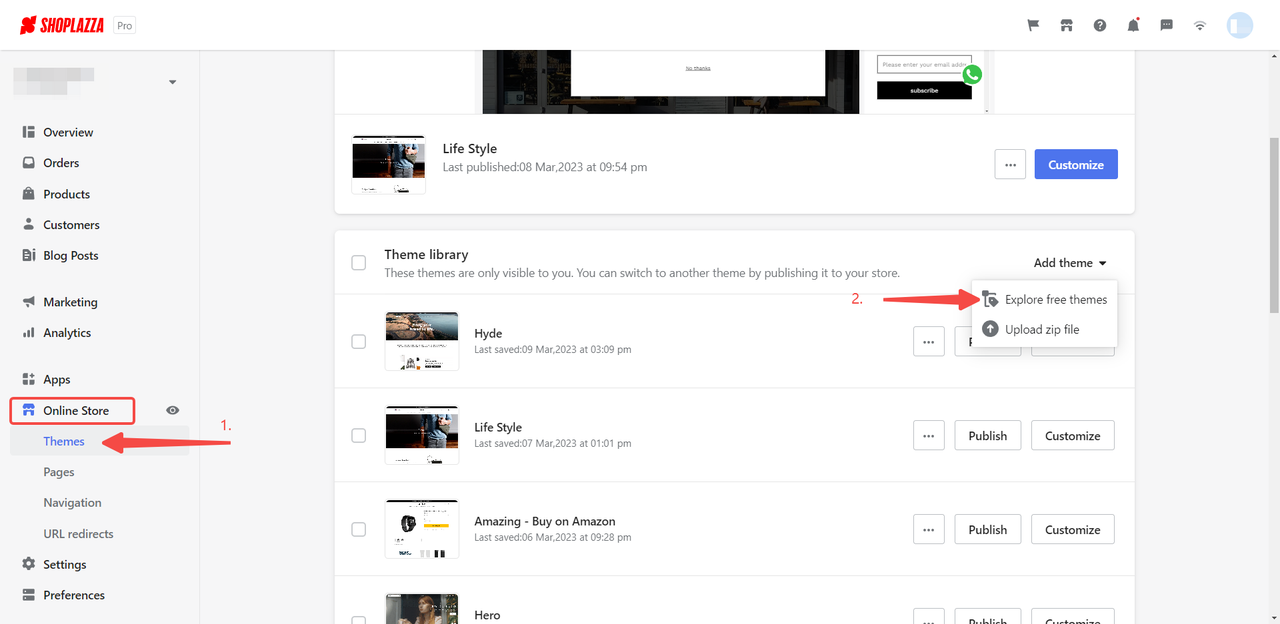 2. In the default lifestyle template, find the Single row image section from your tree view structure to complete your settings. Click the expand icon to reveal associated blocks in the section.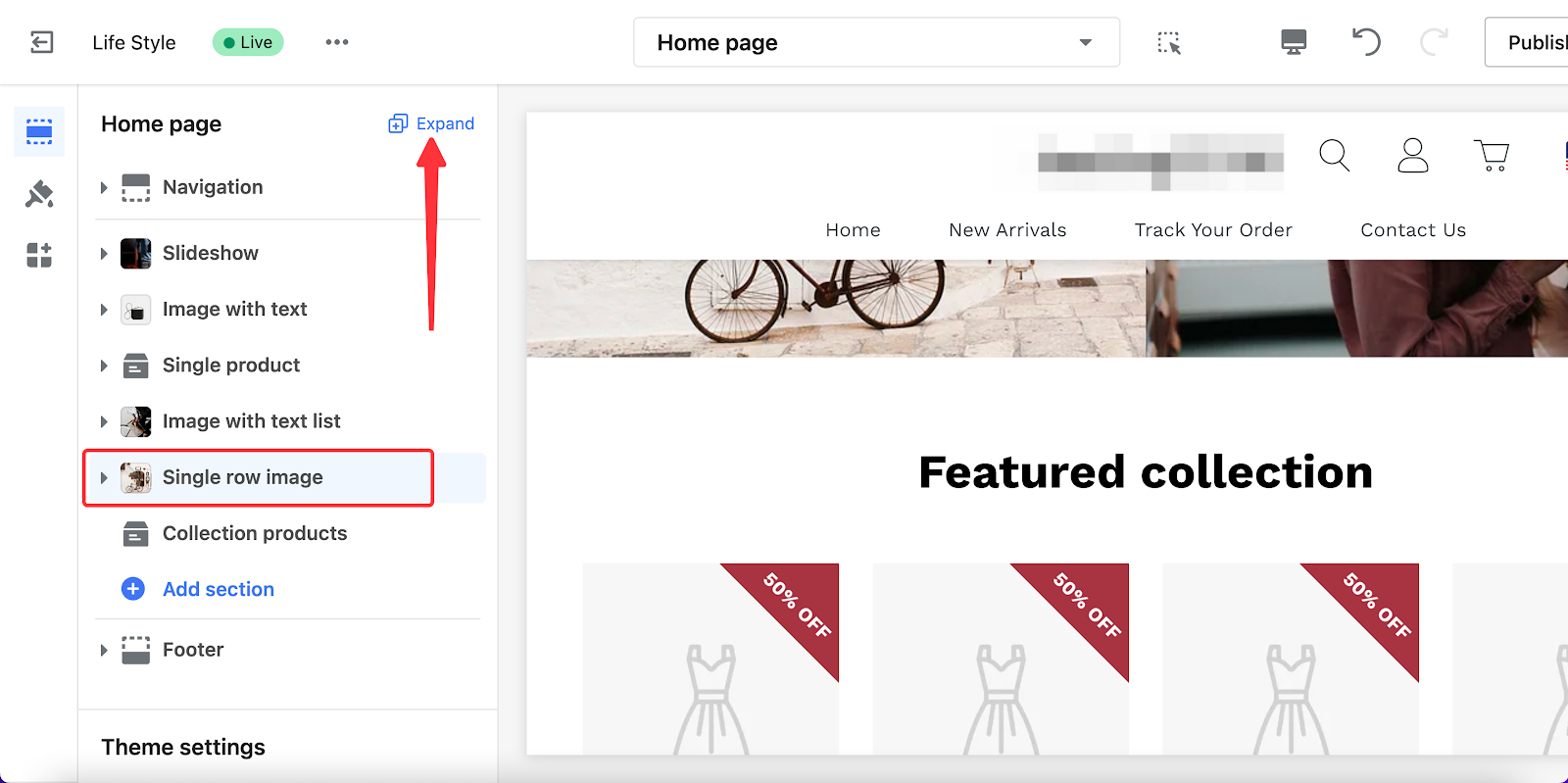 3. If you would like to reposition the Single row image section, use the Drag indicator to place it anywhere on the layout.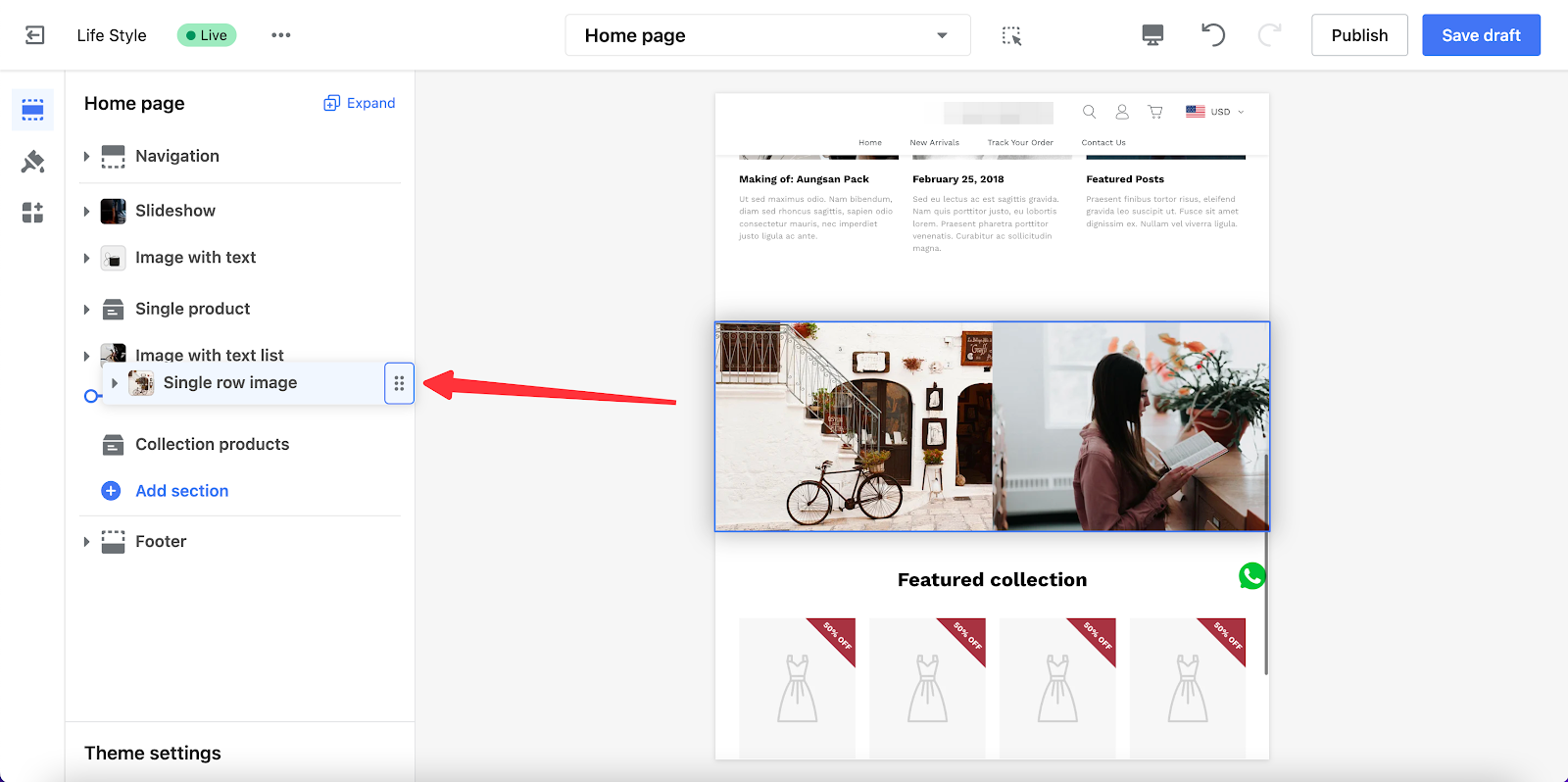 4. Clicking the section title will allow you to further adjust the properties of this section.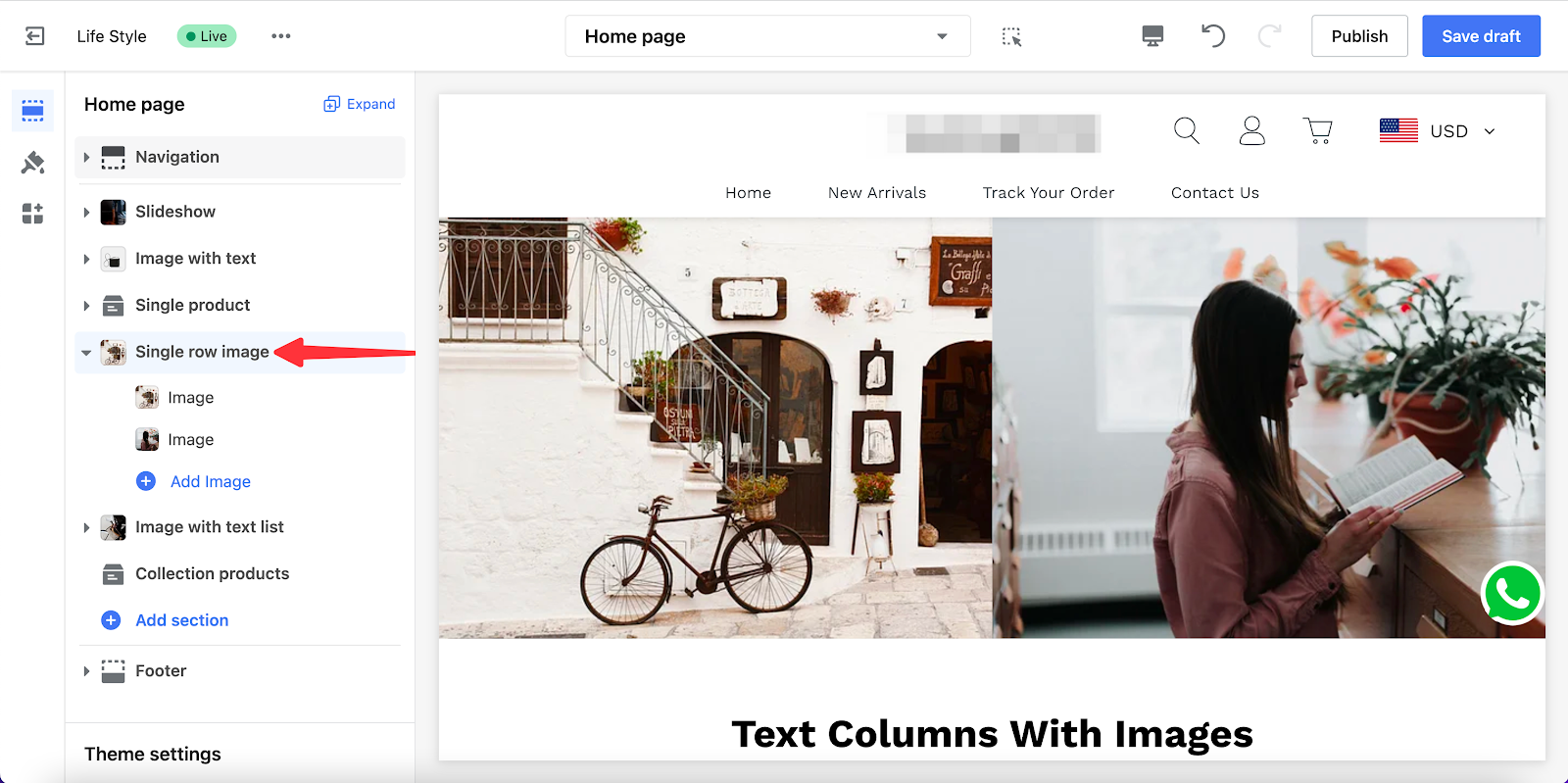 5. In section settings, you are able to stretch the size of your assigned images with the dropdown menu.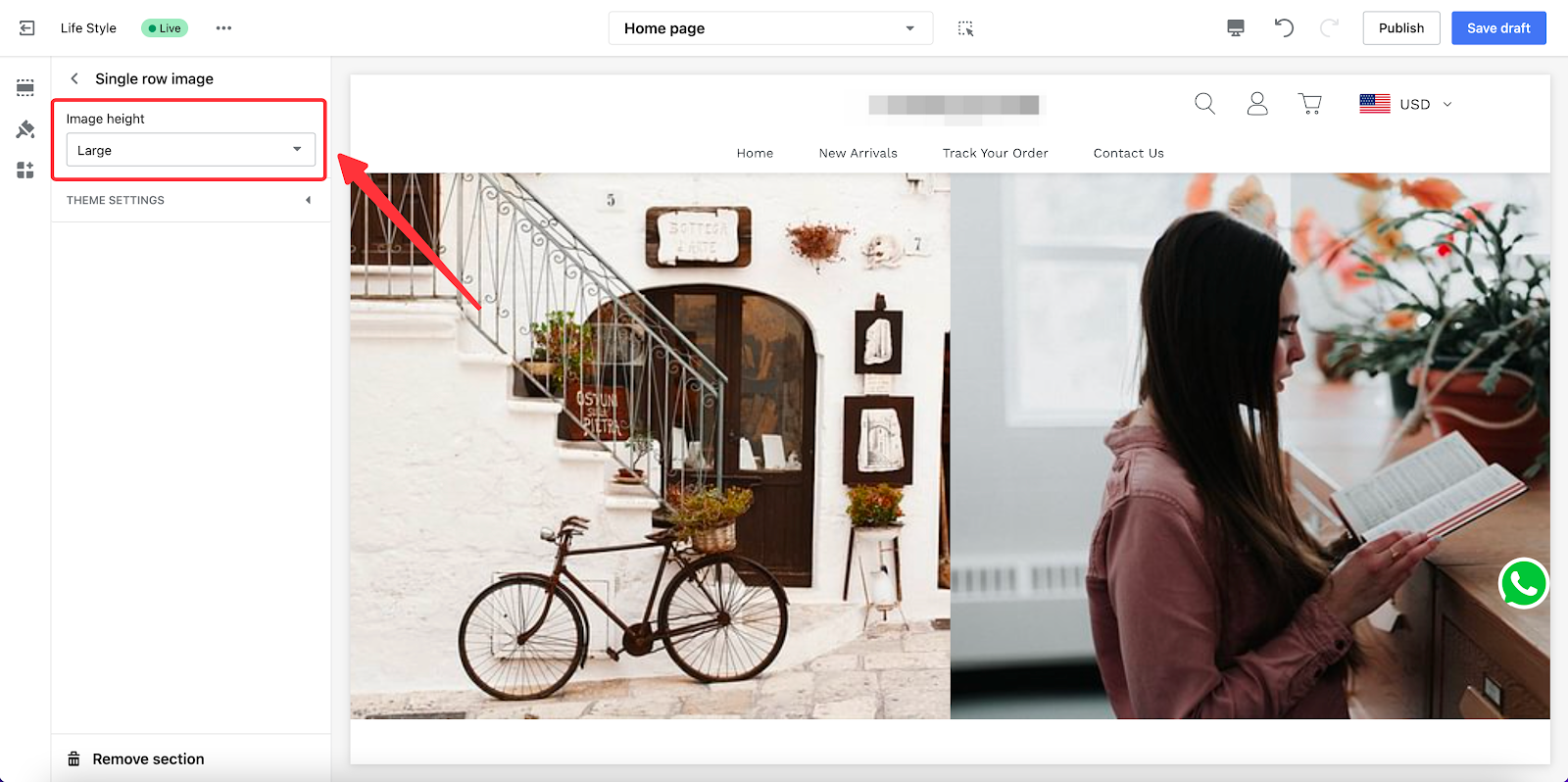 Setting up your images
1. Assign your image file from the photo library.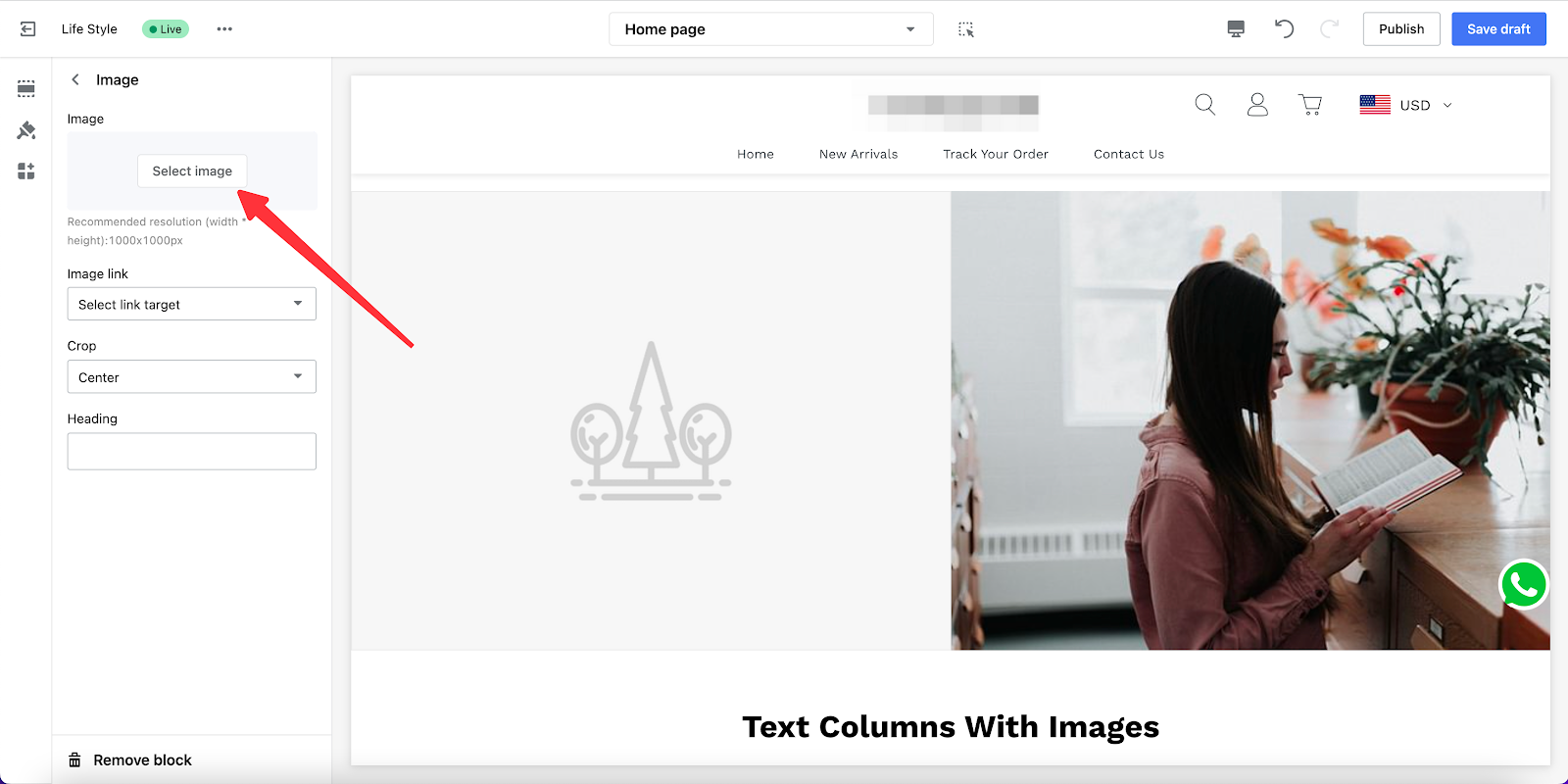 Note
Import photos only with resolution higher than 1000 x 1000px to ensure quality consistency.
2. Link your image to a page source, it could be anywhere you would like to redirect your customers when they click on this photo.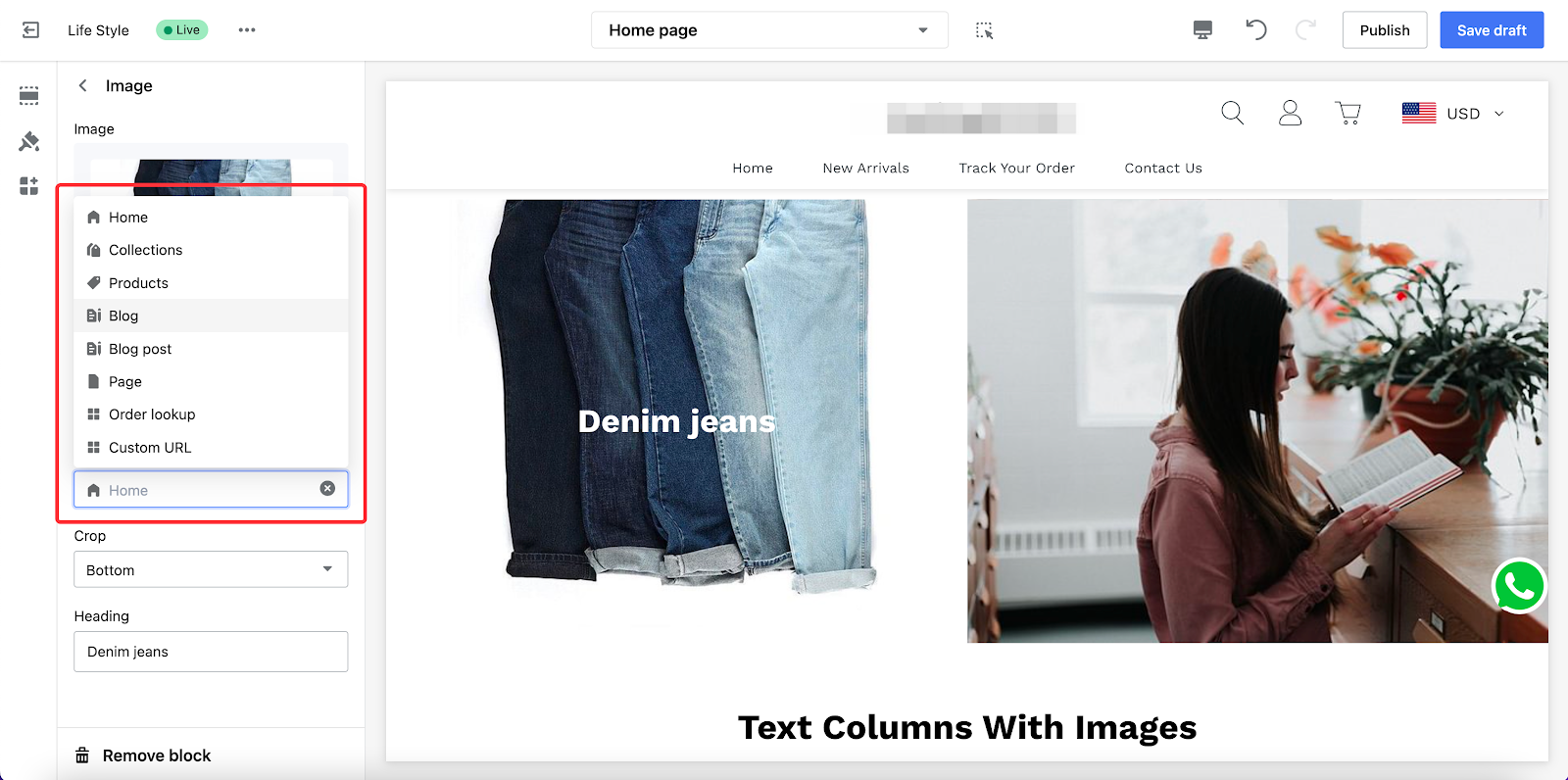 3. The Crop dropdown menu helps finding image focal point. Here, you are given three options to zoom in on parts of a photo that are not in square aspect ratios.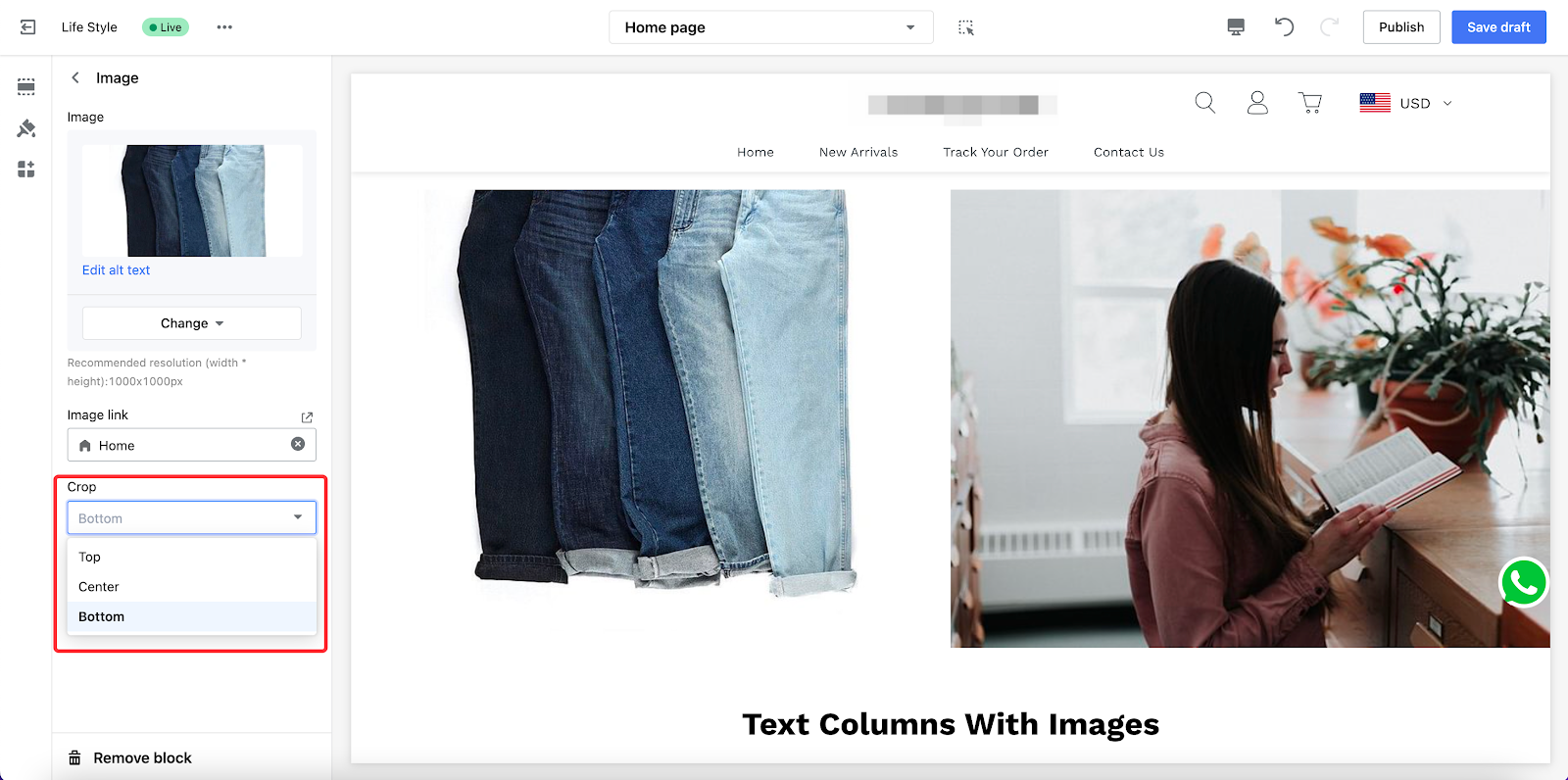 4. The heading column is where you are able to insert a short text that will be displayed in the middle of your image.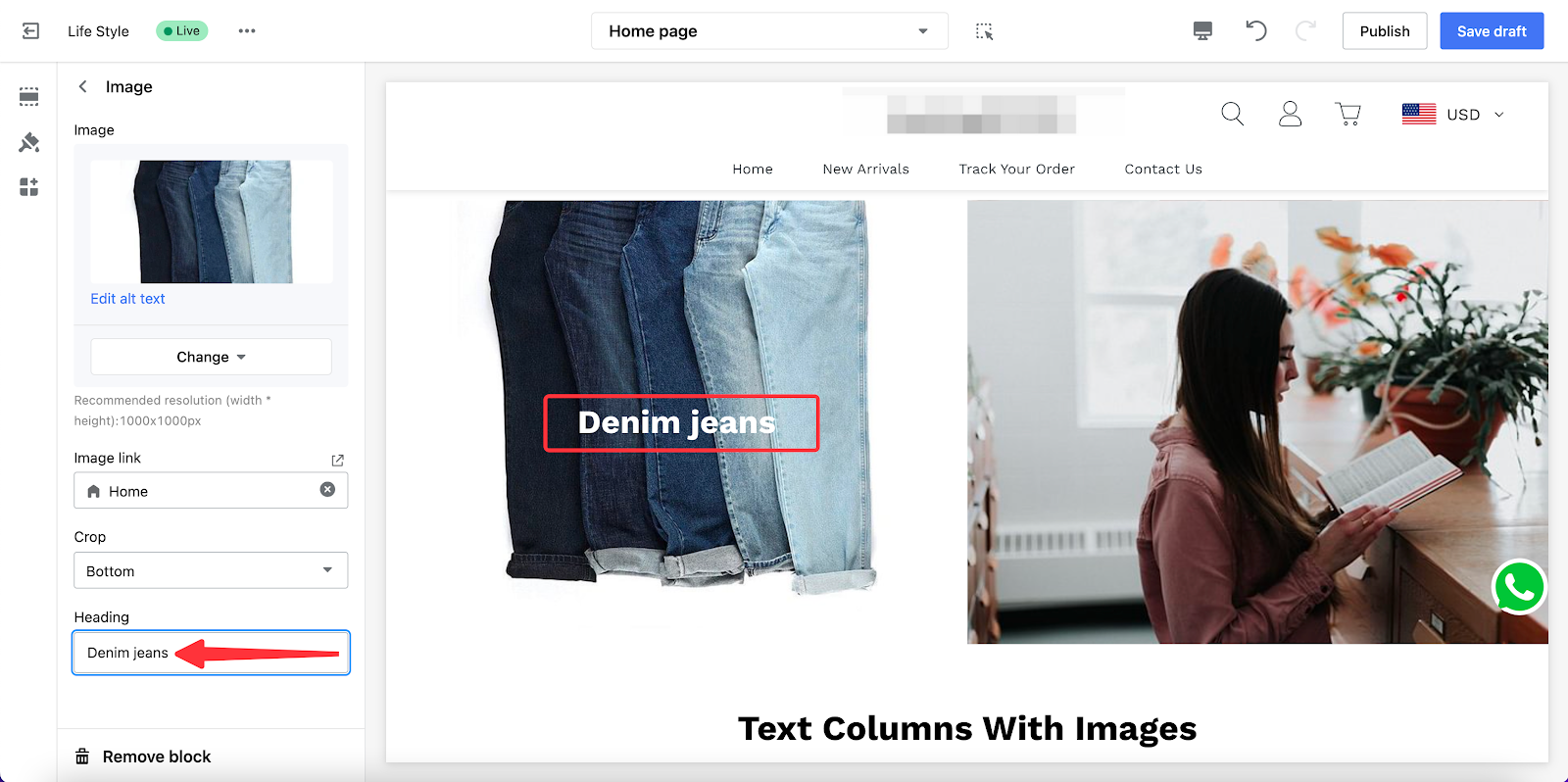 Good quality photo shoots are essential to the success of your store. Your webpage has a few seconds to make a memorable first impression. The images are the first subject your customers look at, thereby being a deciding factor in your stores that will ultimately bring good influence and drive more sales.
Related topics