The Lifestyle has featured an elegantly designed Single product section that allows you to display your products in the most straightforward way.
This section is useful when:
You want to develop a niche store that only focuses on one product.
You would like to effectively promote through Facebook, Google, or other Ad campaigns with fewer scattering keywords included.
Creating a single product section
1. Navigate to your Online store in Shoplazza Admin > Themes > in Theme library, click Add theme from the top right to create a new Lifestyle theme, or you may construct your webpages with any existing Lifestyle templates by clicking the Customize button.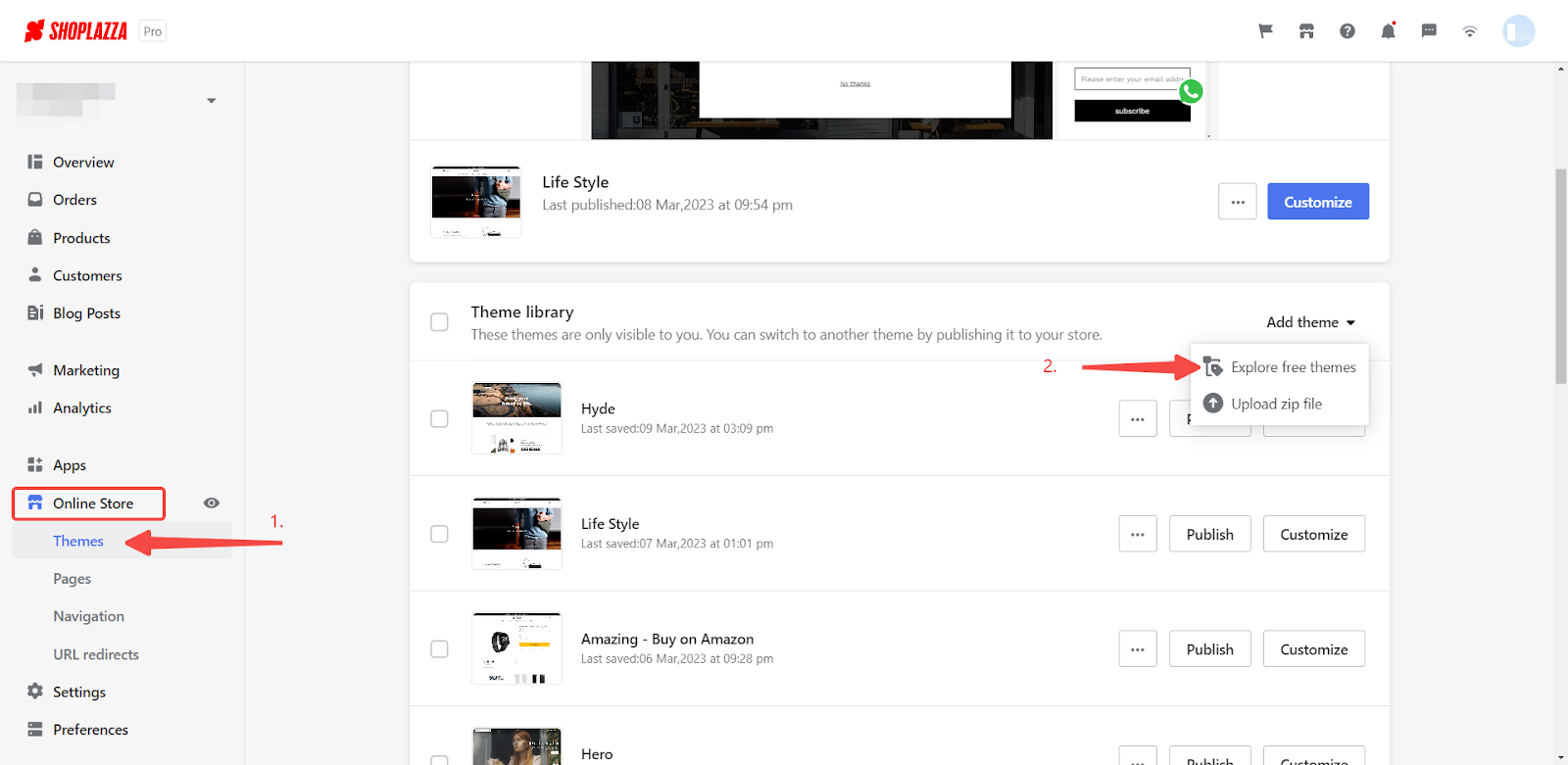 2. In the default lifestyle template, find the Single product section from your tree view structure to complete your settings. Click the expand icon to reveal associated blocks in the section.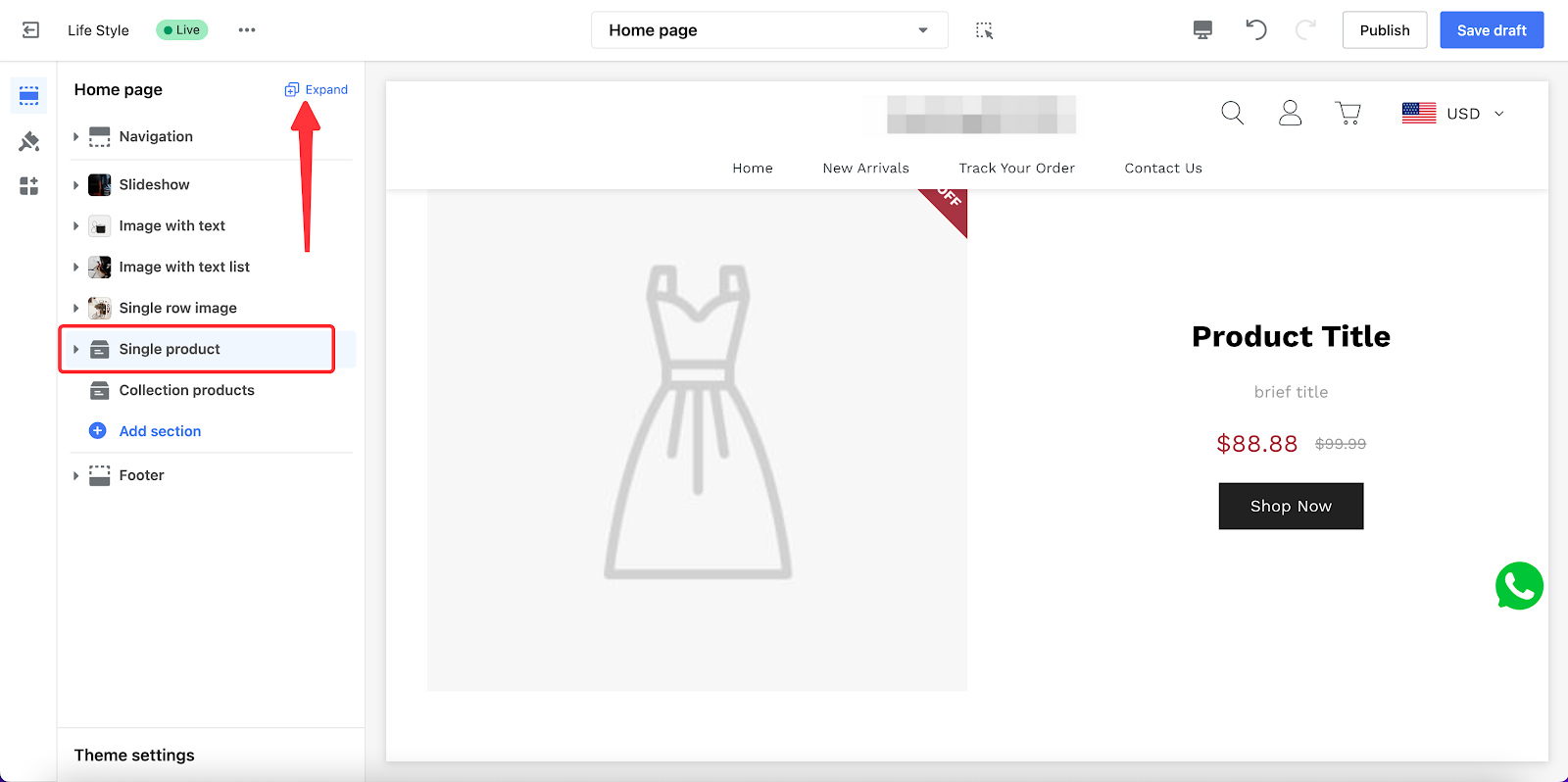 3. If you would like to reposition the Single product section, use the Drag indicator to place it anywhere on the layout.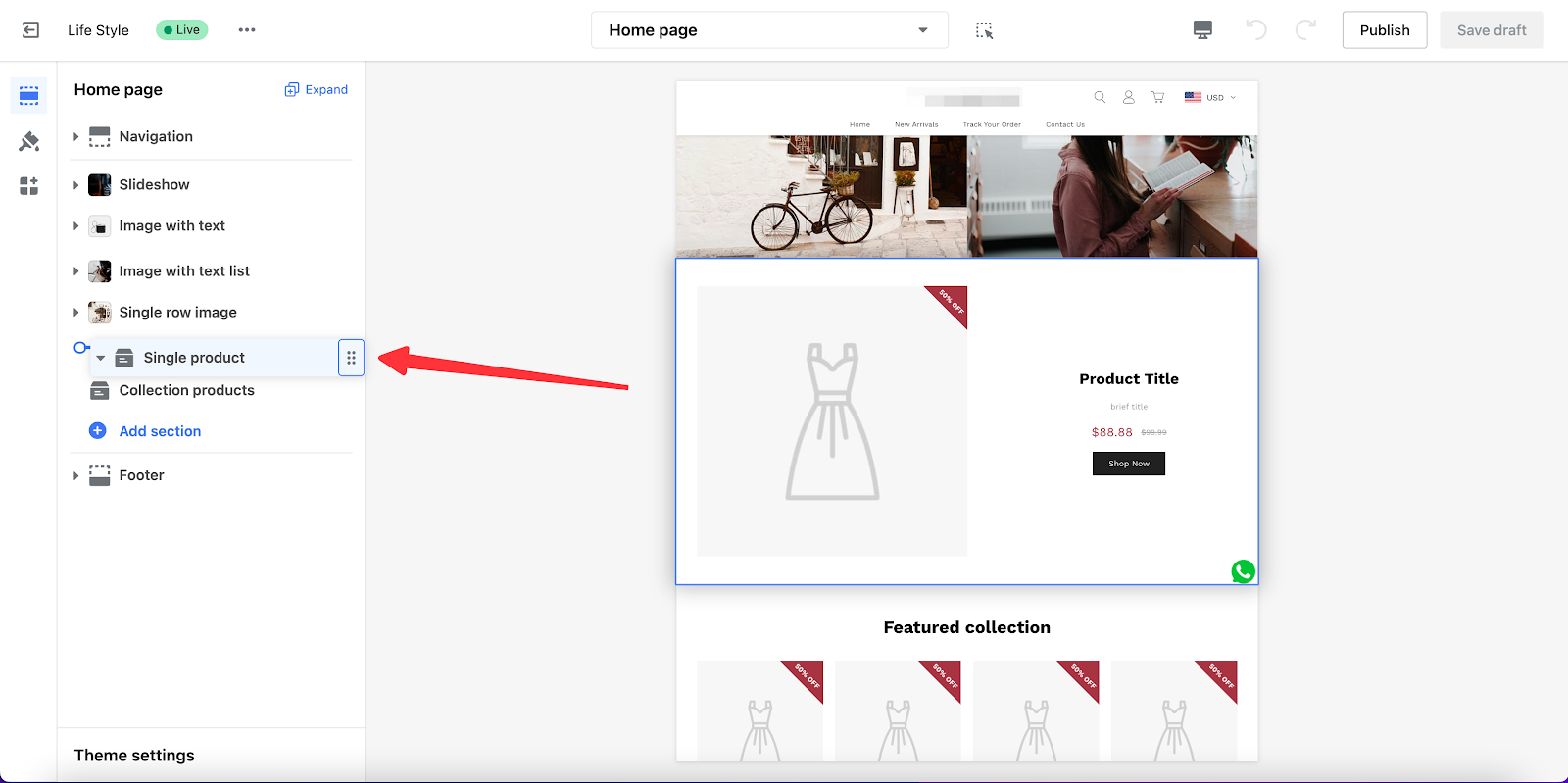 4. Clicking the section title will allow you to further adjust the properties of this section.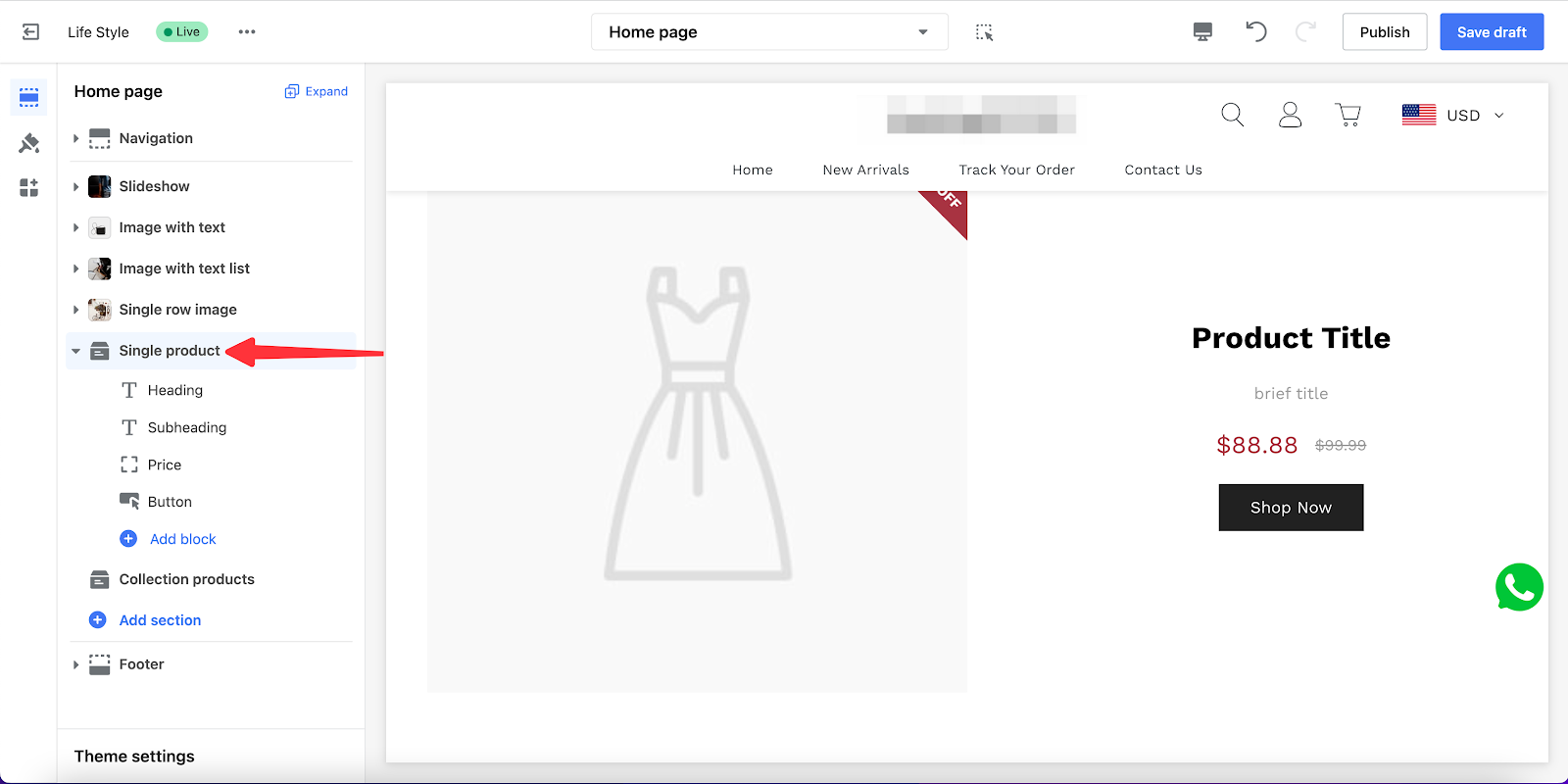 5. Select and assign an existing product from your collections.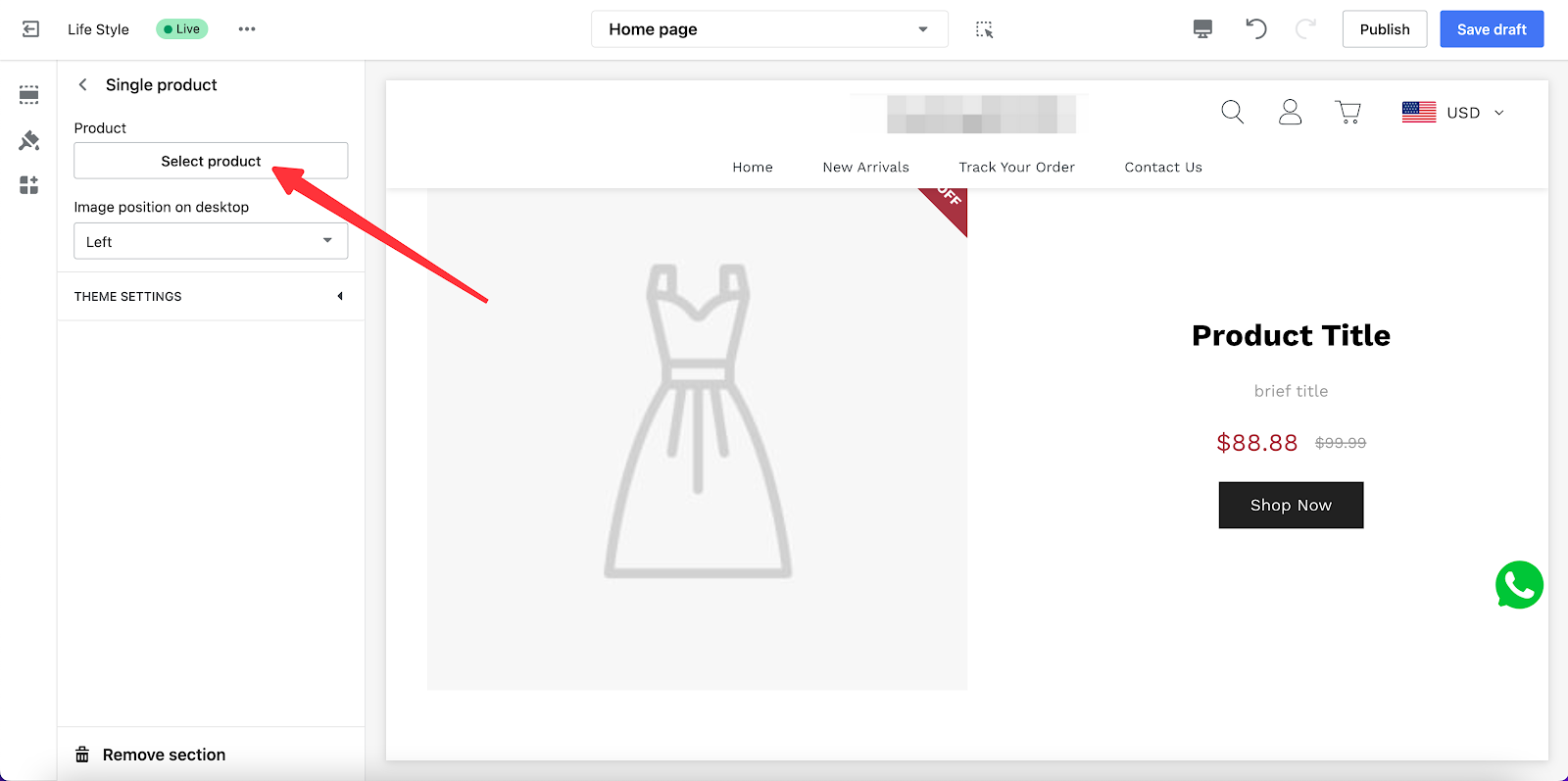 Layout
1. The image layout dropdown repositions your hero photo for the product.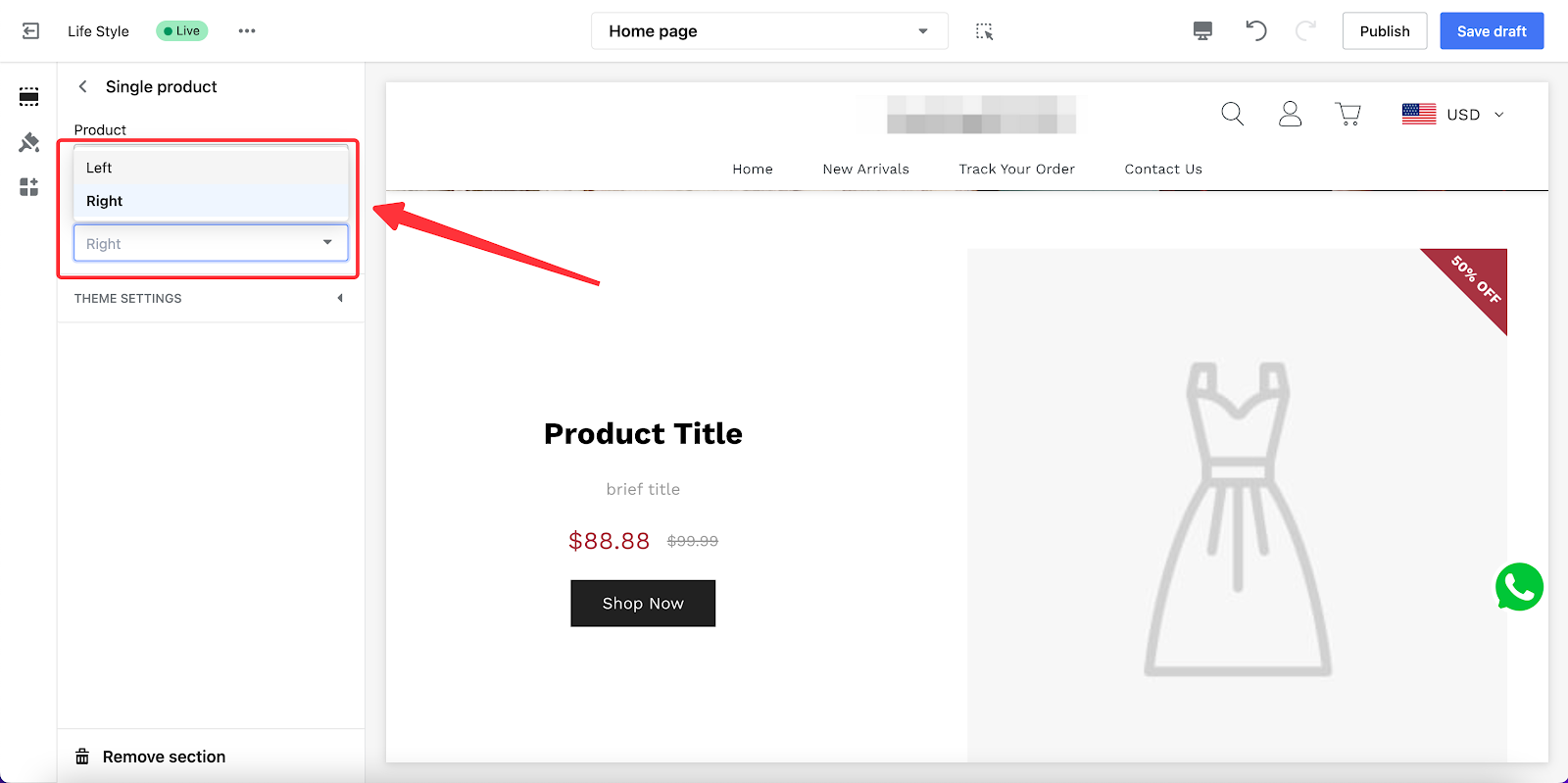 Headings & Texts
1. The Heading, Subheading, Price block auto-adjusts its content based on your assigned product profile.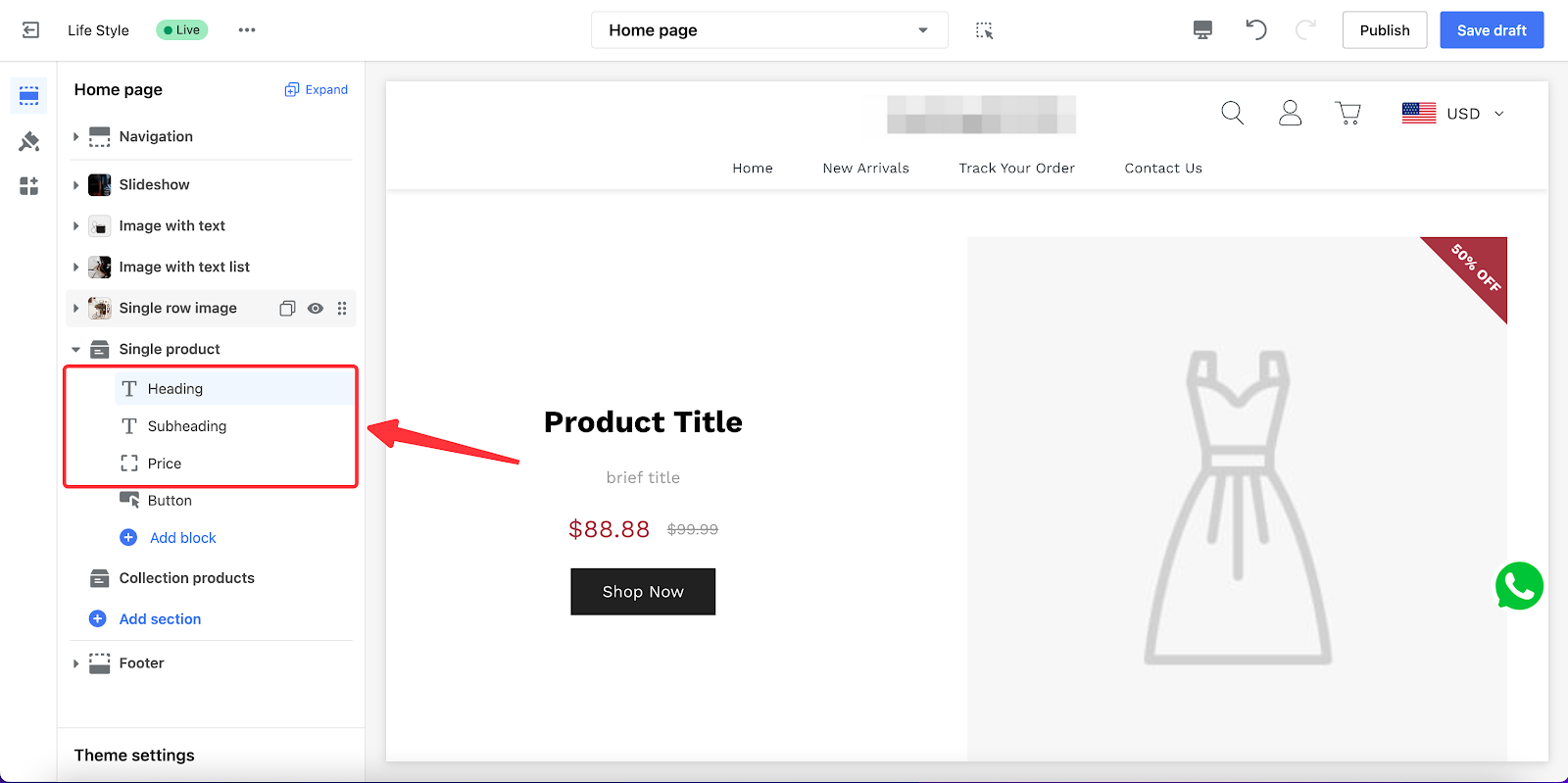 Buttons
1. Customize your text displayed on the buttons.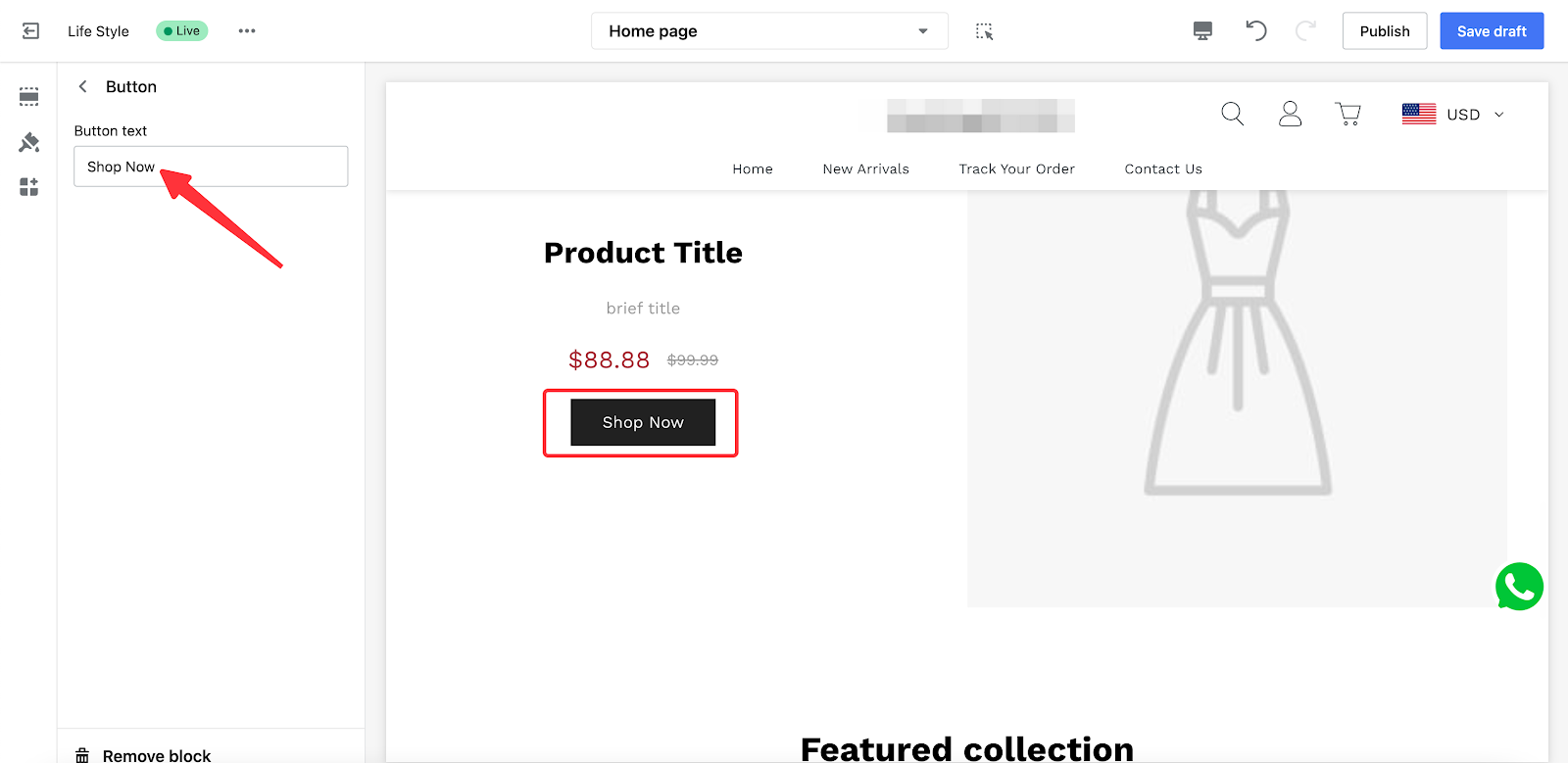 Vendor information
1. Your vendor information displayed here corresponds to your product details in Shoplazza Admin > Product.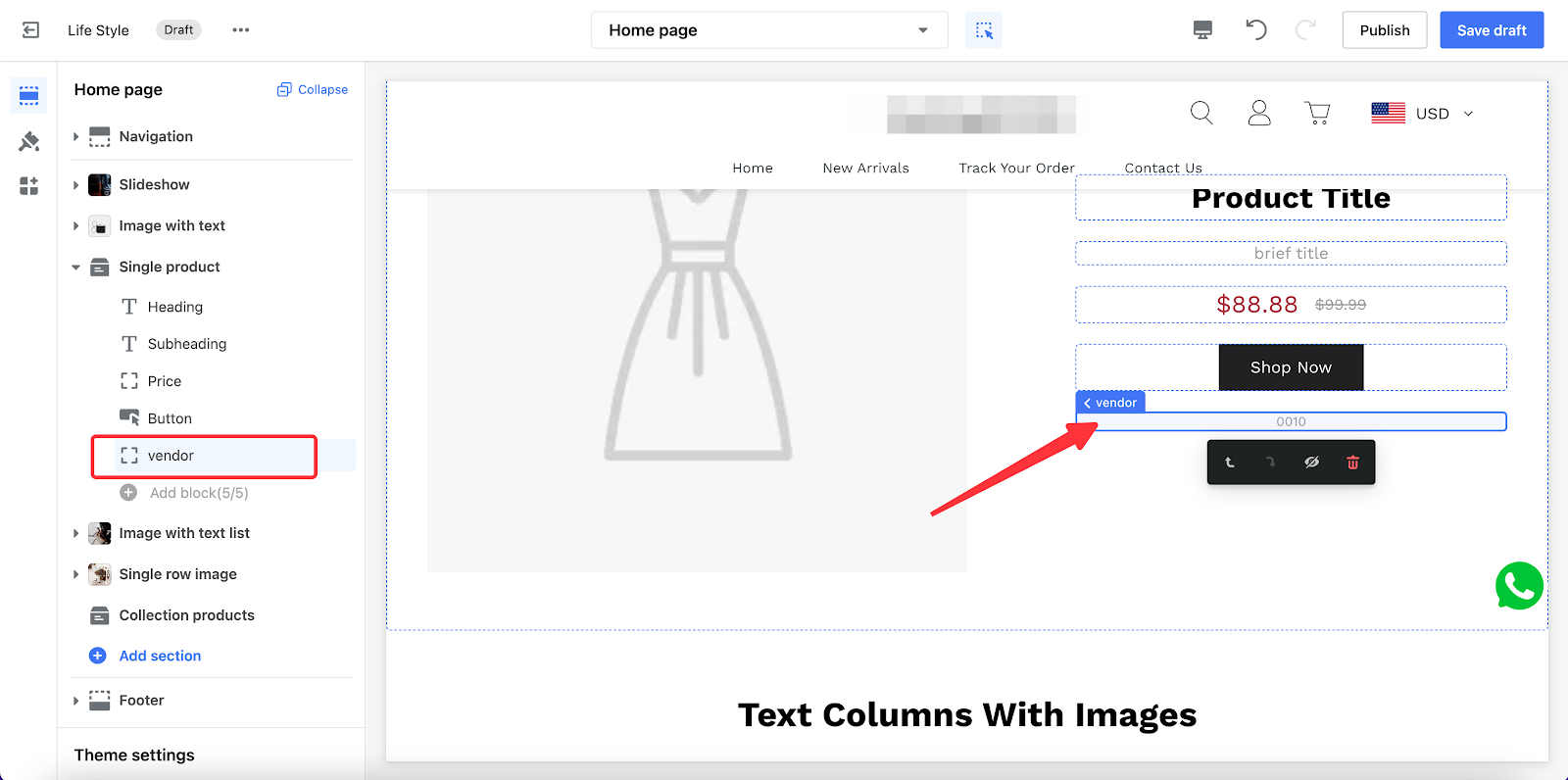 This single product section is the most direct way to showcase a product from your collections. This also helps customers understand what your store is about.
Related topics