The purpose of promotional images is to help create exposure for your business. Strong promotional design combined with your offer will demand attention and help your brand stand out among other competitors in the same marketplace.
This section is useful when:
You would like to promote products more efficiently by setting up a section.
You want to create a section that directly communicates your product and what you are offering.
Creating a promotional images section
1. Navigate to your Online store in Shoplazza Admin > Themes > in Theme library, click Add theme from the top right to create a new Boost theme, or you may construct your webpages with any existing Boost templates by clicking the Customize button.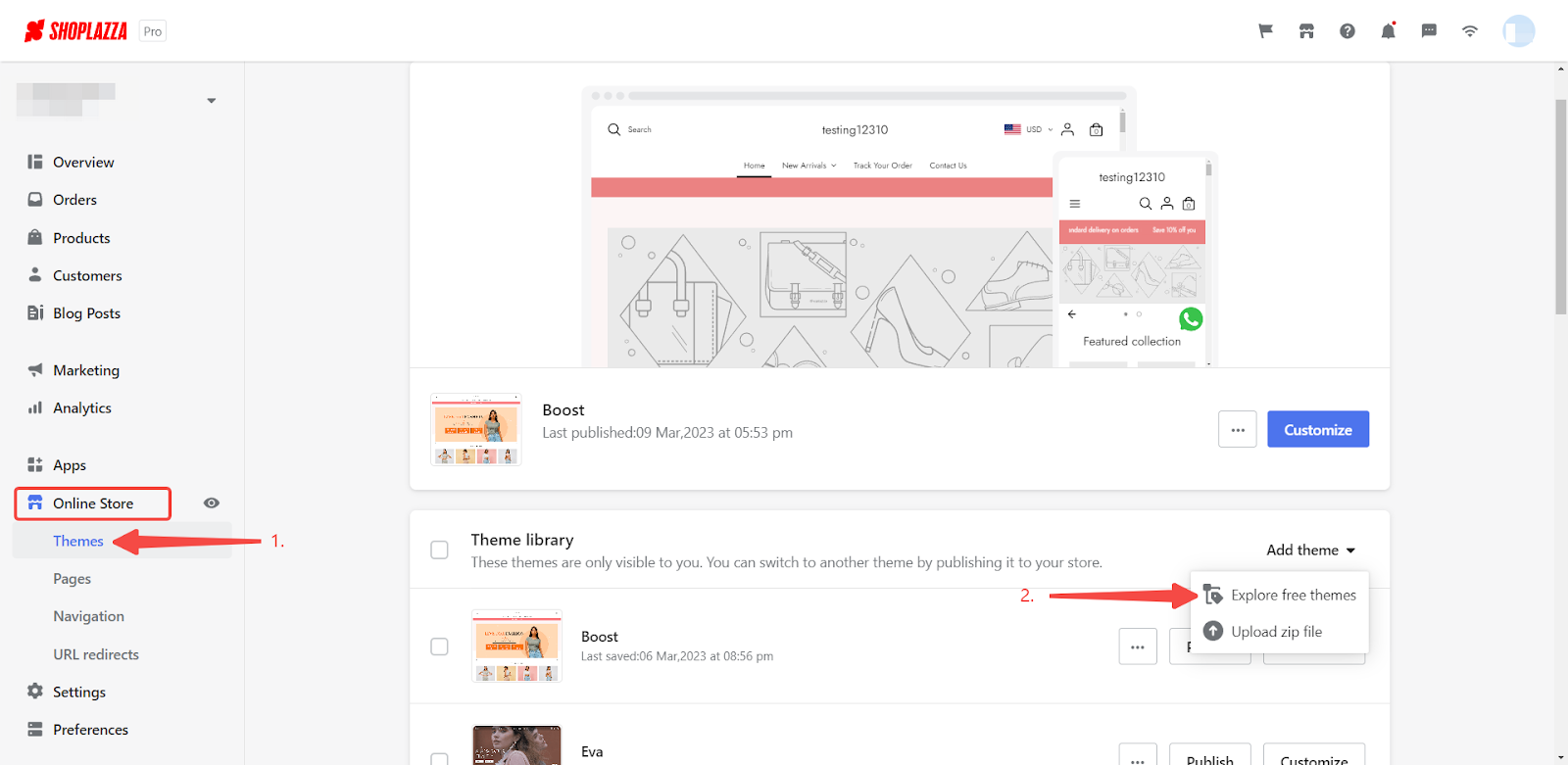 2. In the default Boost template, click Add section to find the "Promotional images" section and configure your settings.

3. If you would like to reposition the Promotional images section, use the Drag indicator to place it anywhere on the layout.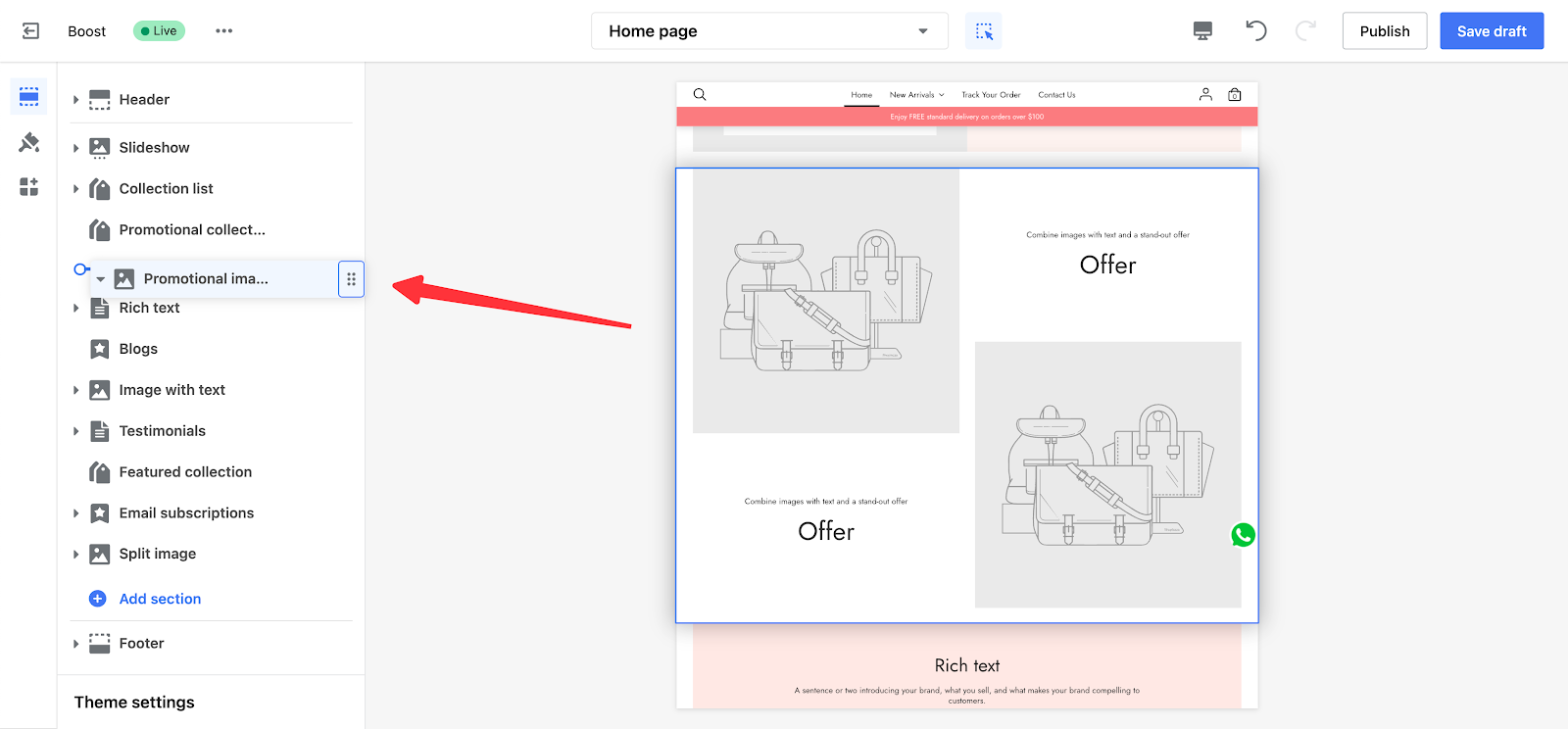 4. Clicking the section title will allow you to further adjust the properties of this section.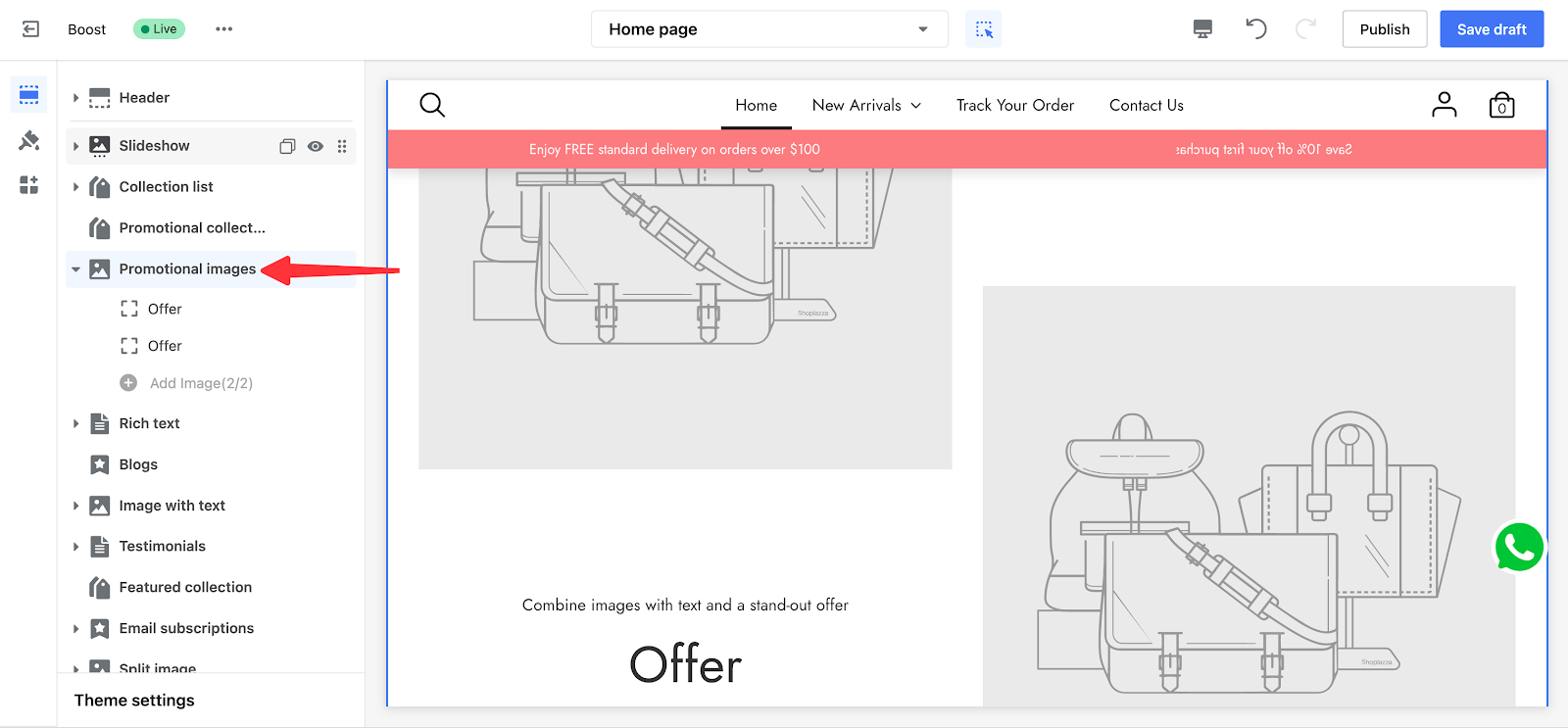 Section Paddings
1. The padding editor is used to generate extra space around the section you create. Activate the "linkage icon" and type a value (measured in pixels) in any of the 4 columns to add buffers around the section, or you may manually adjust each input by disabling the "linkage icon" in the centered area.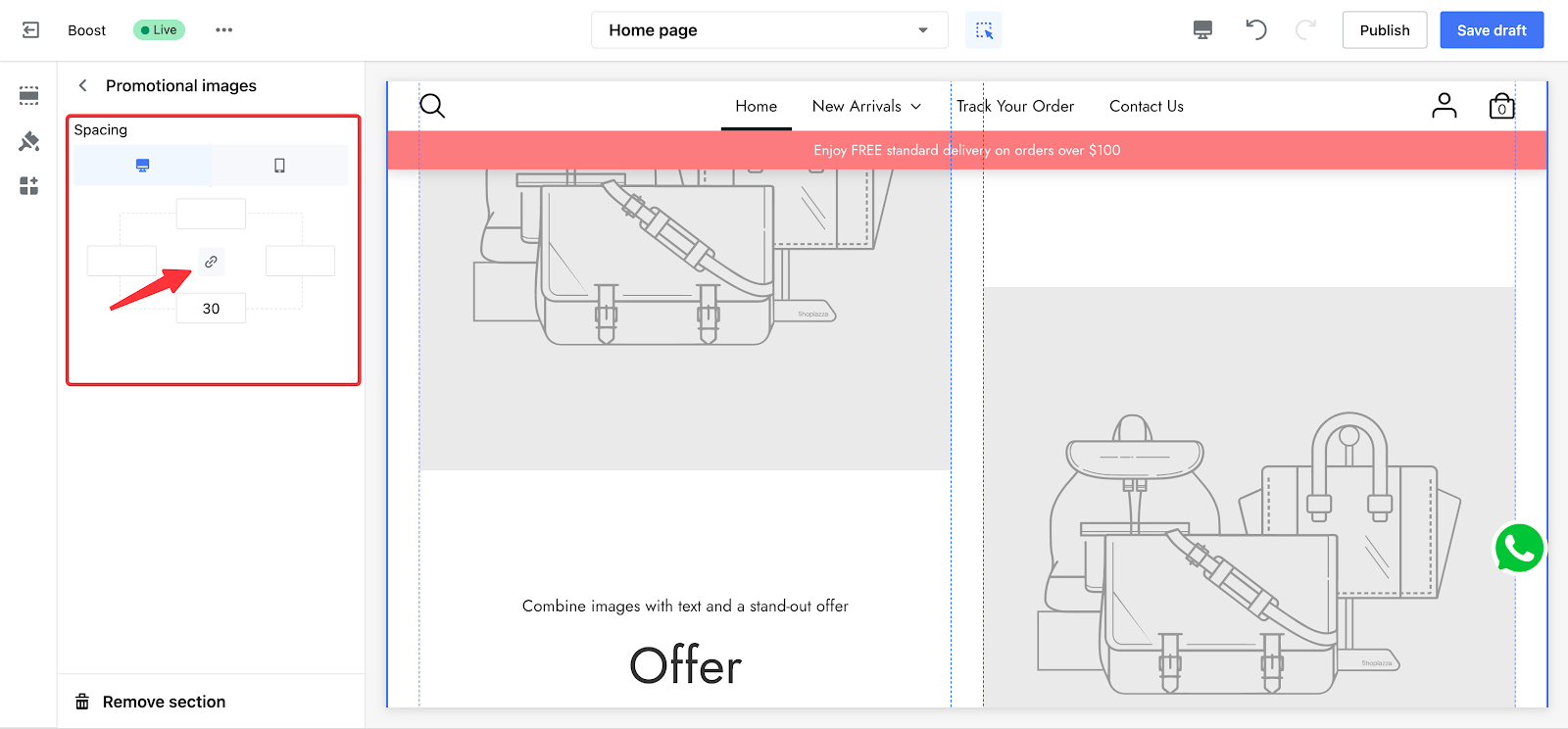 2. The screenshot below is an example of using 50px spacing on each side.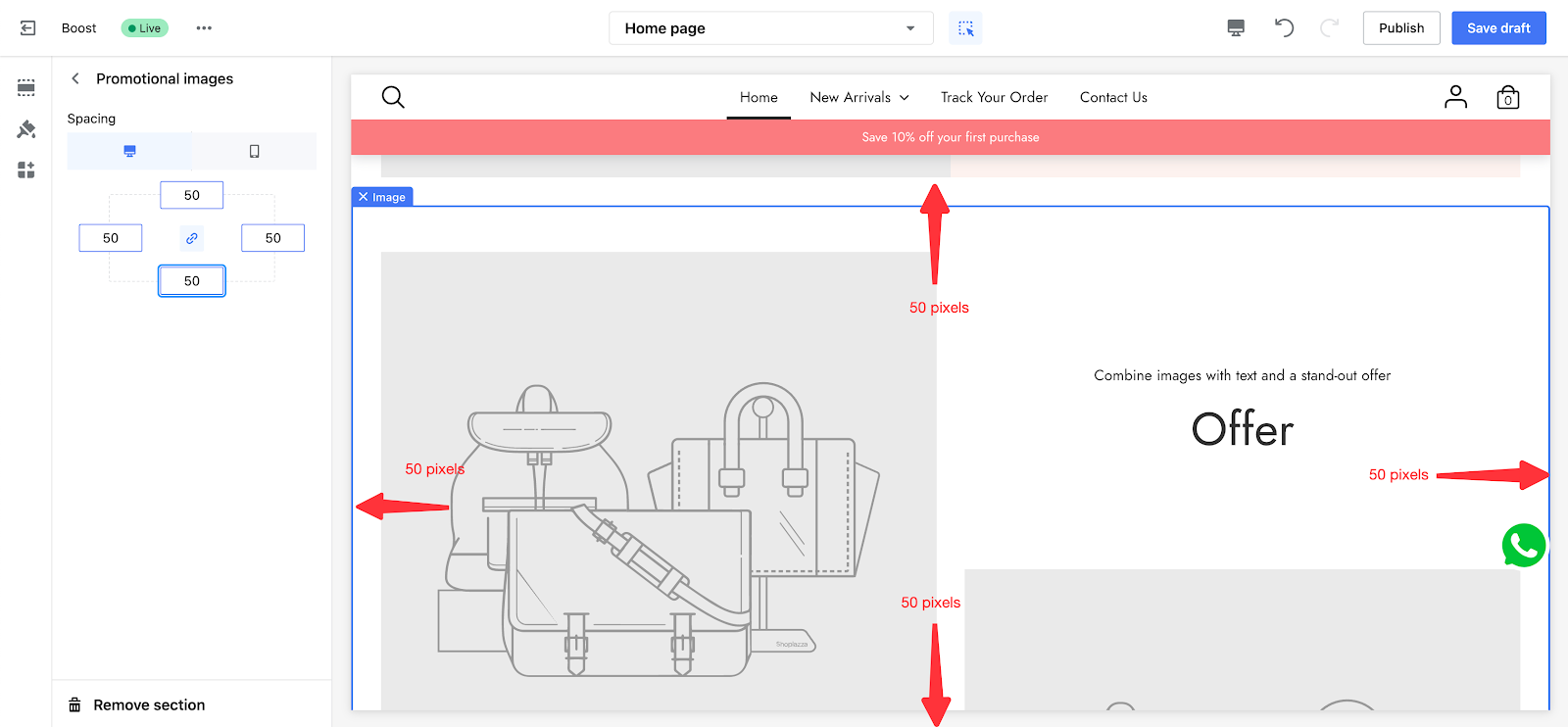 3. Here, you can select to preview on desktop or mobile.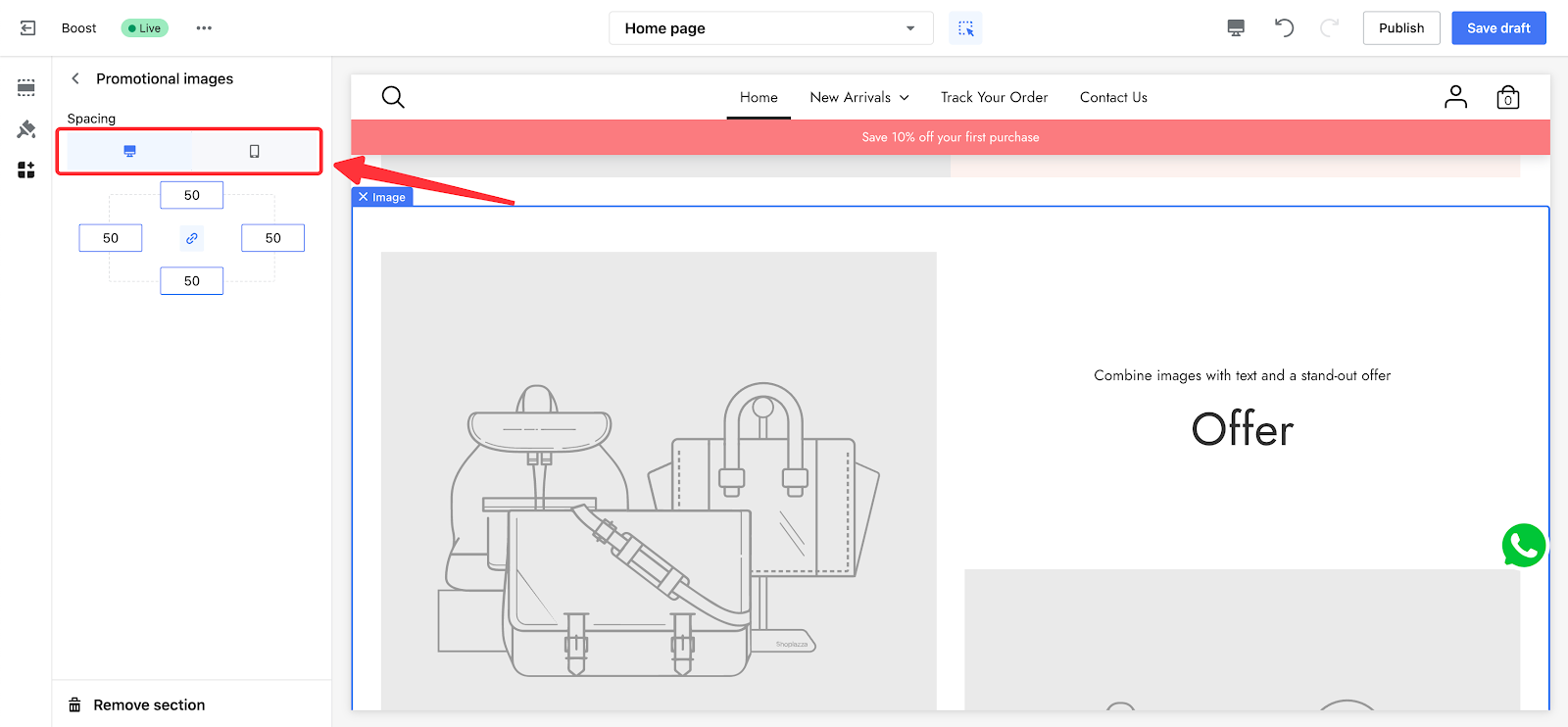 Setting up the promotional image section
1. By clicking on the section title, you are provided options to edit the individual blocks. Here you have 2 blocks added separately. Click each block to configure your settings.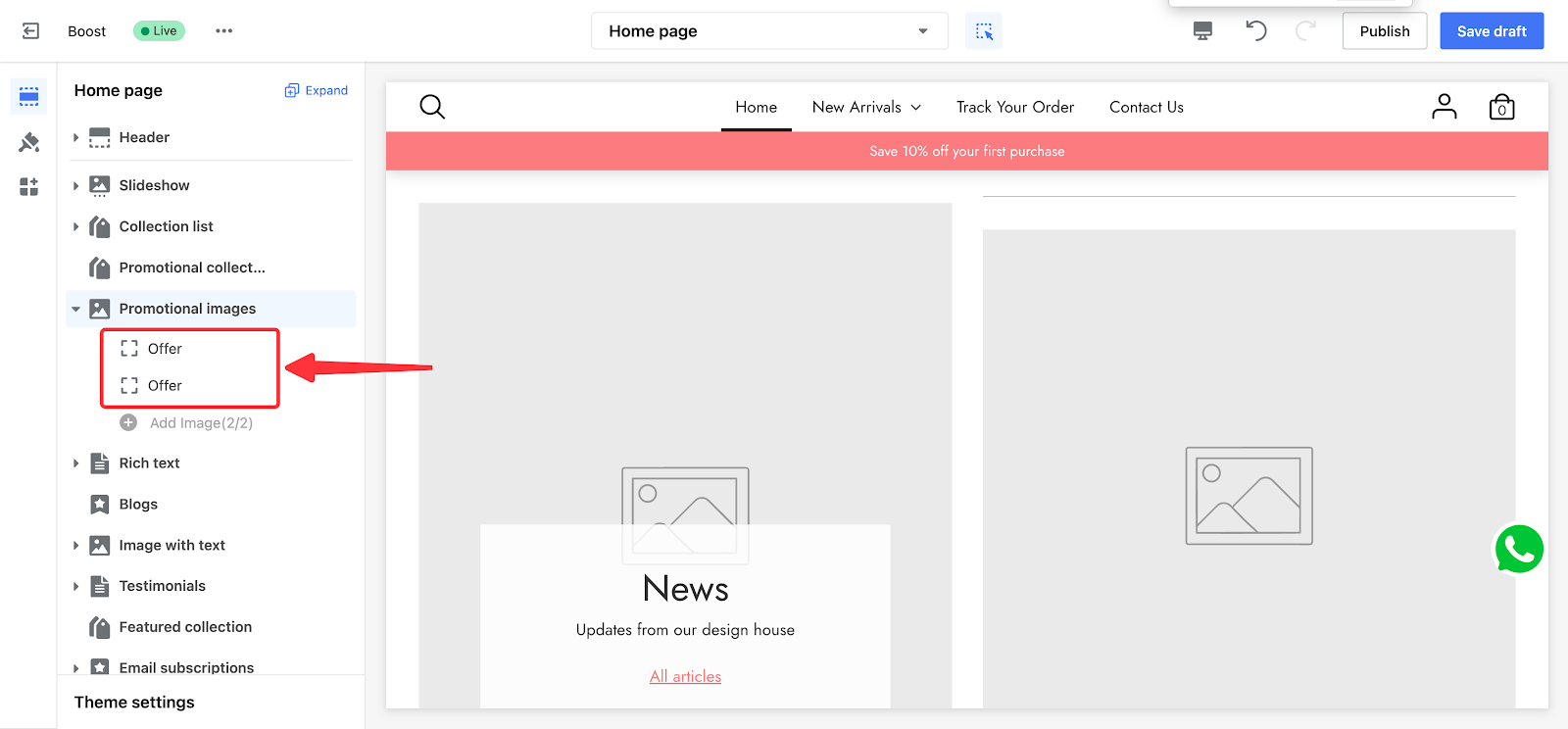 2. Assign an image file for this block and display it in the preview screen.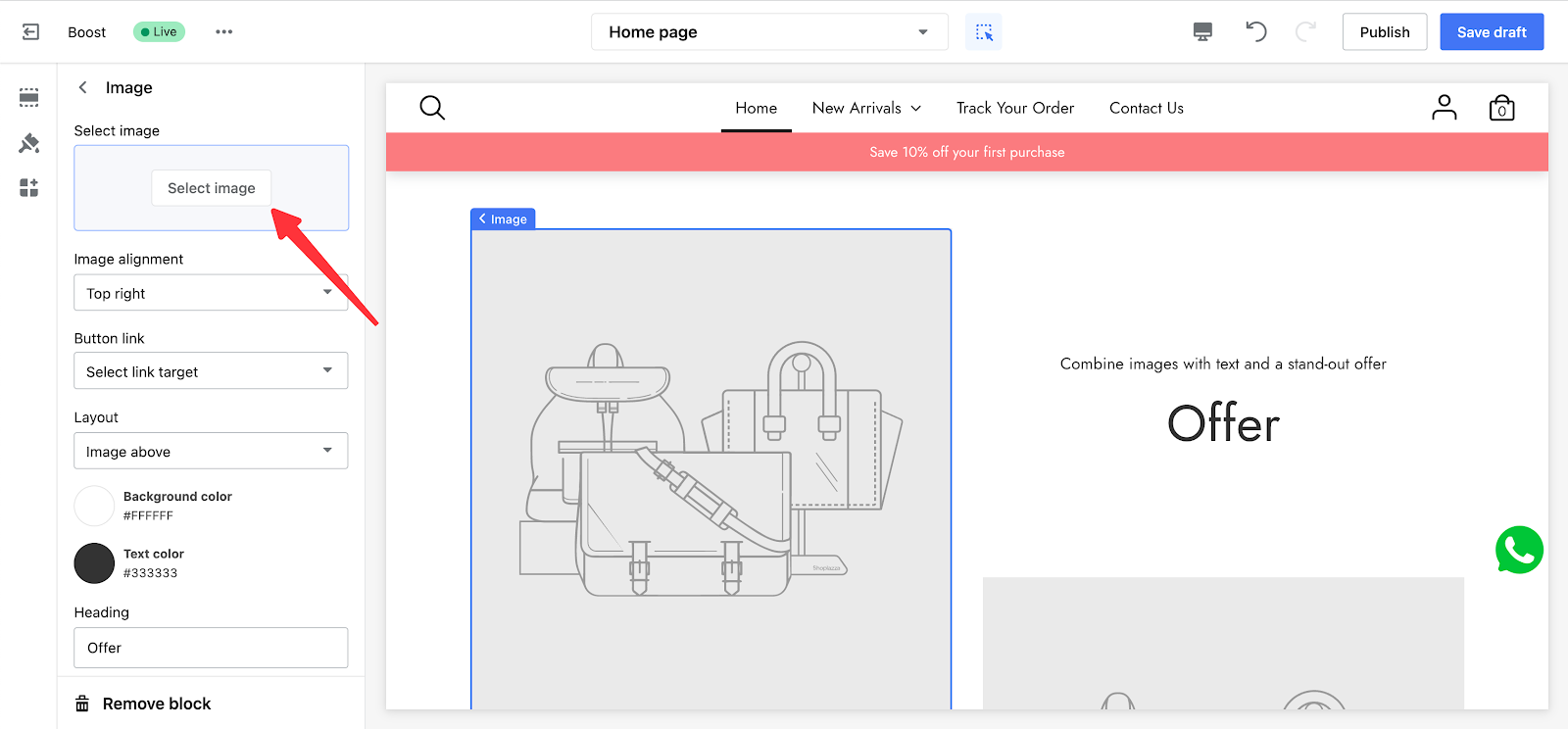 3. The image alignment menu helps you adjust where your photos should be placed for better fitting.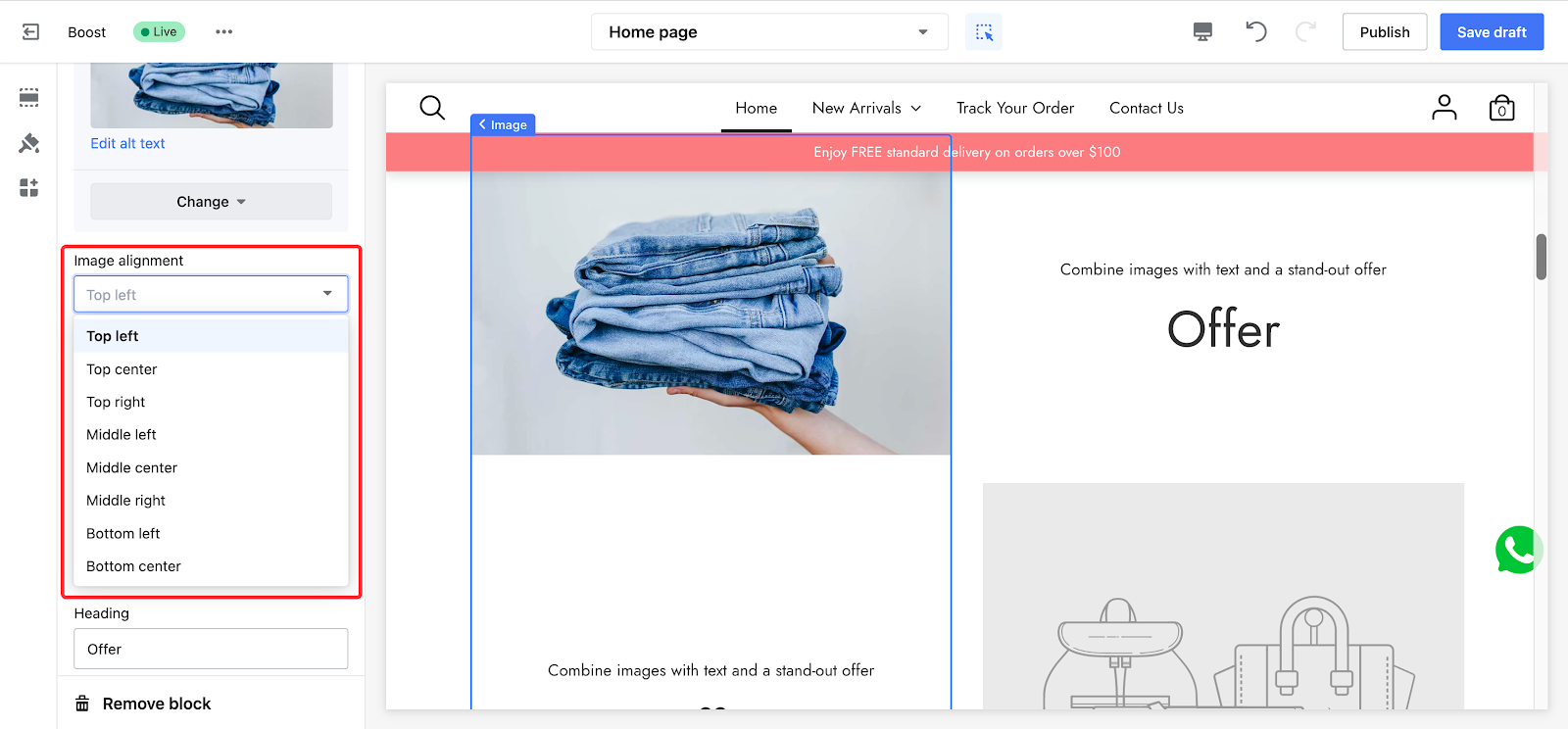 Note
Image alignment is only enabled when layout style is set to Overlay.
4. Redirect your customers to any other pages with the button link menu.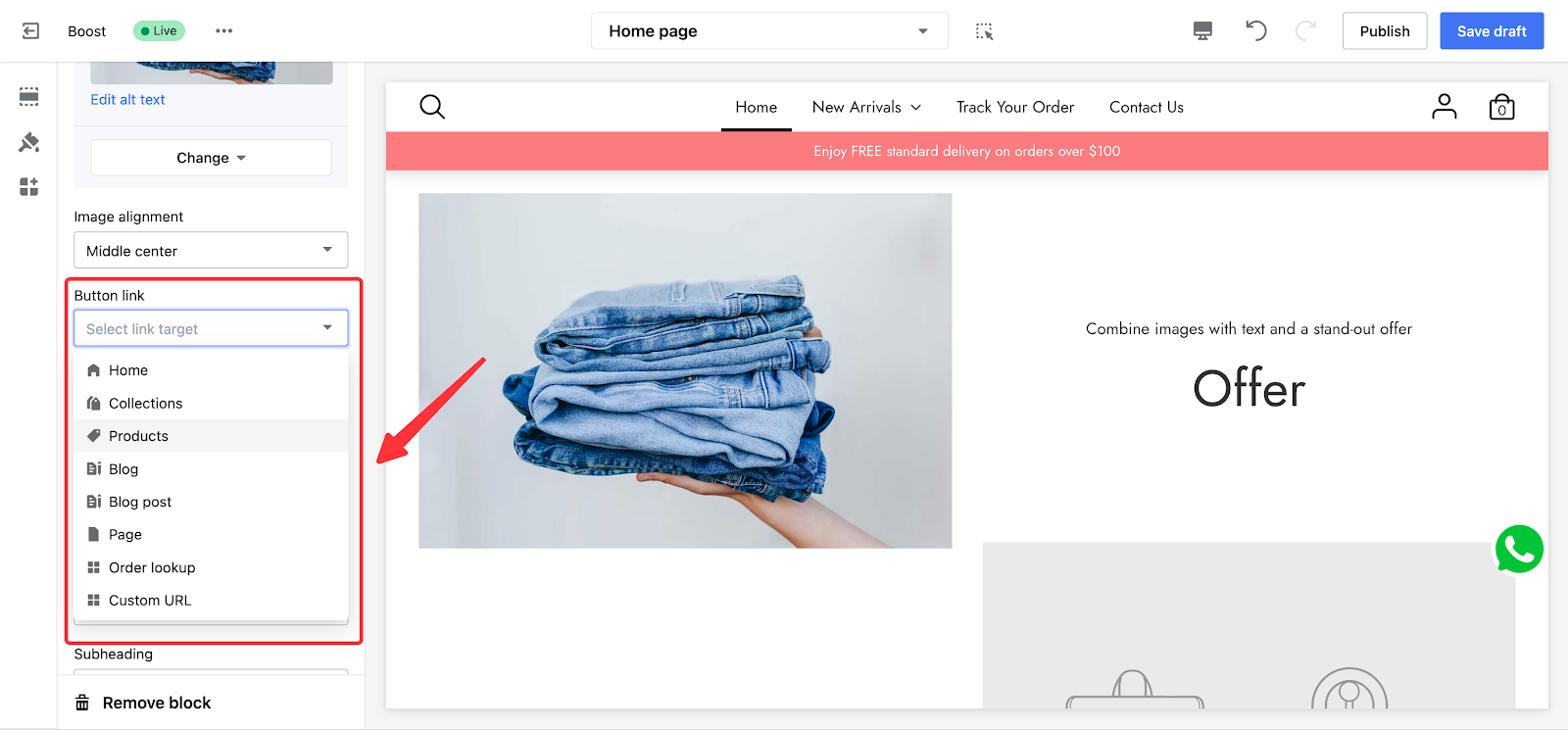 5. The layout menu changes how images interact with your text. Here, you are provided with 3 layout options.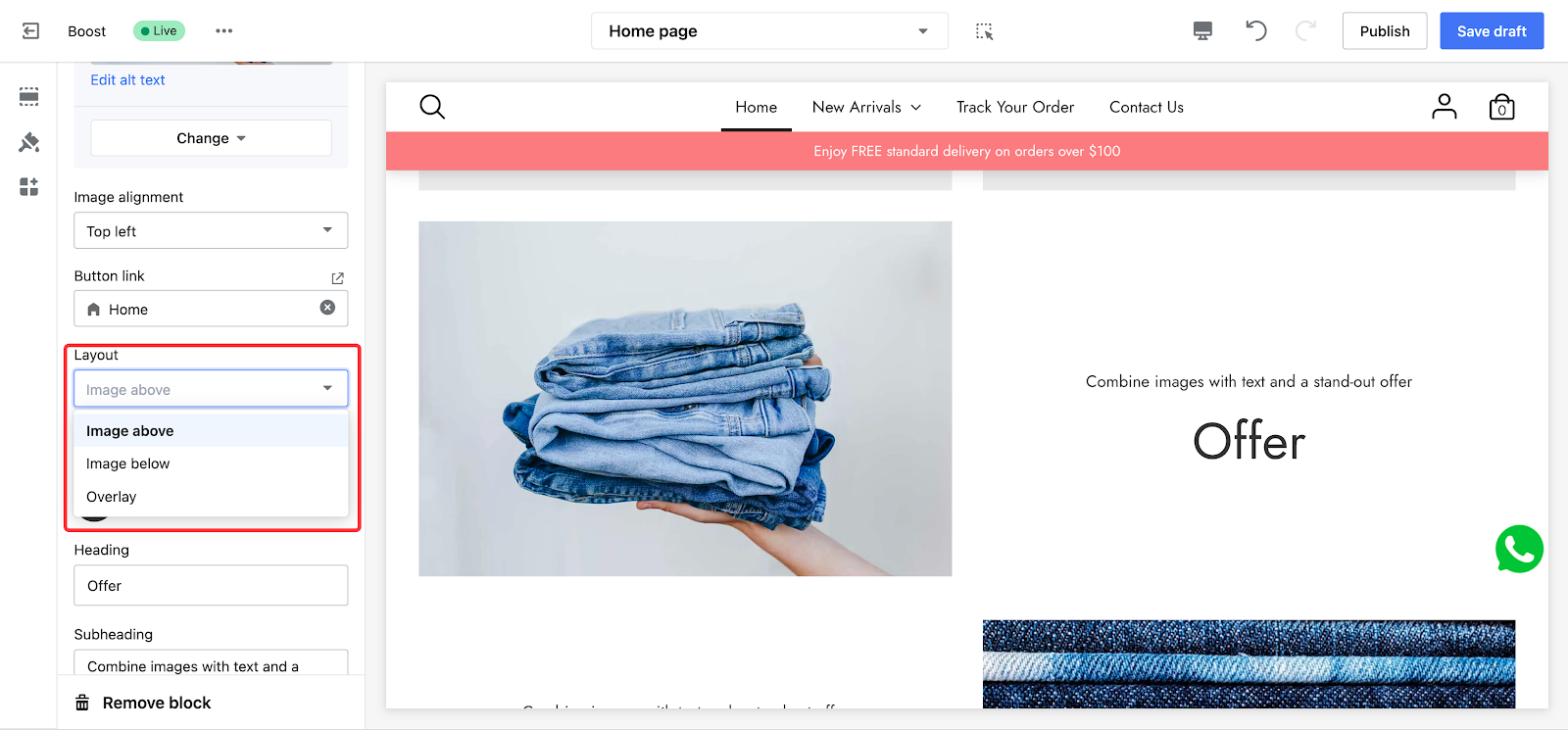 6. Use the color palettes to change how color contrasts in your theme and customize the look of this section.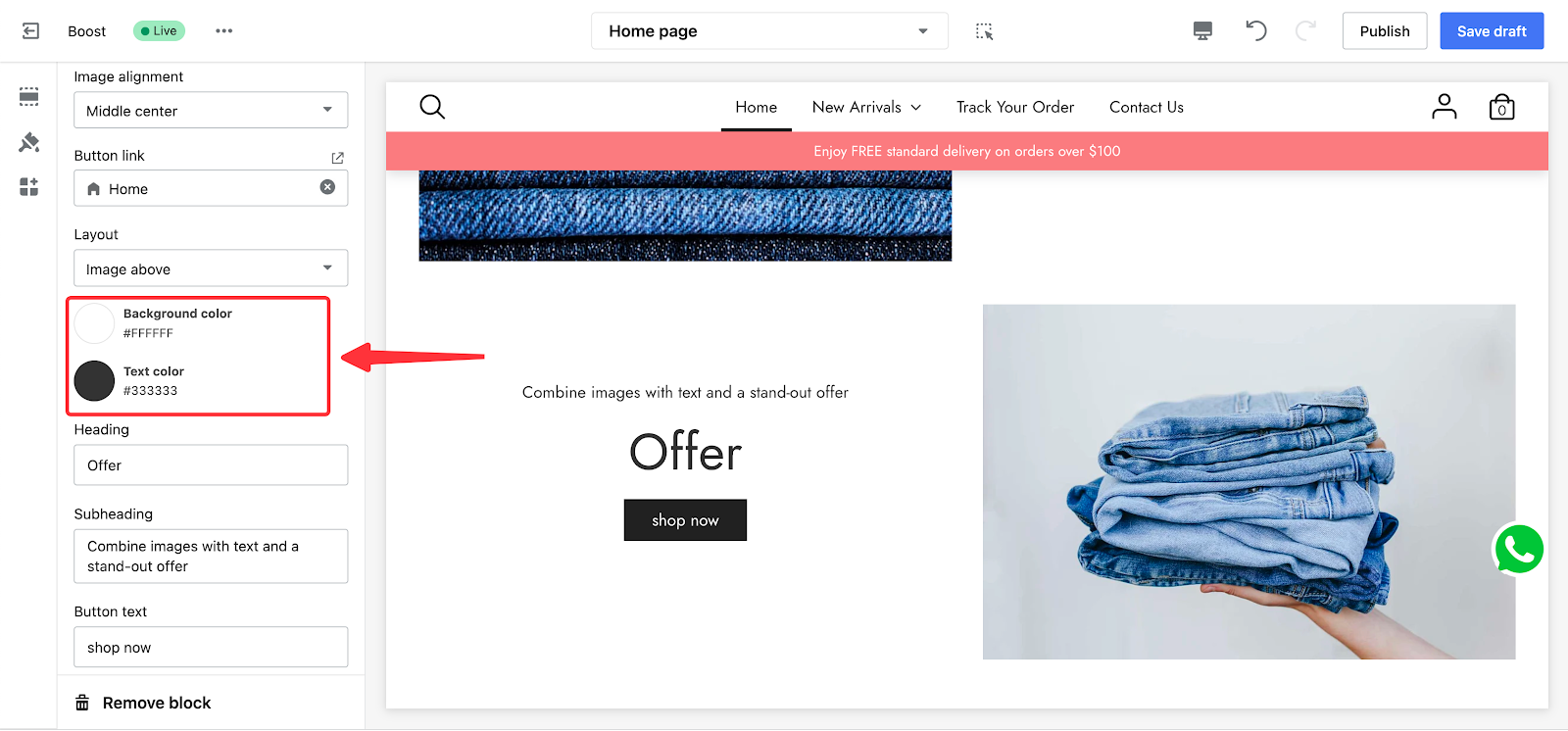 Headings
1. Edit your displayed text in the Heading and Subheading columns.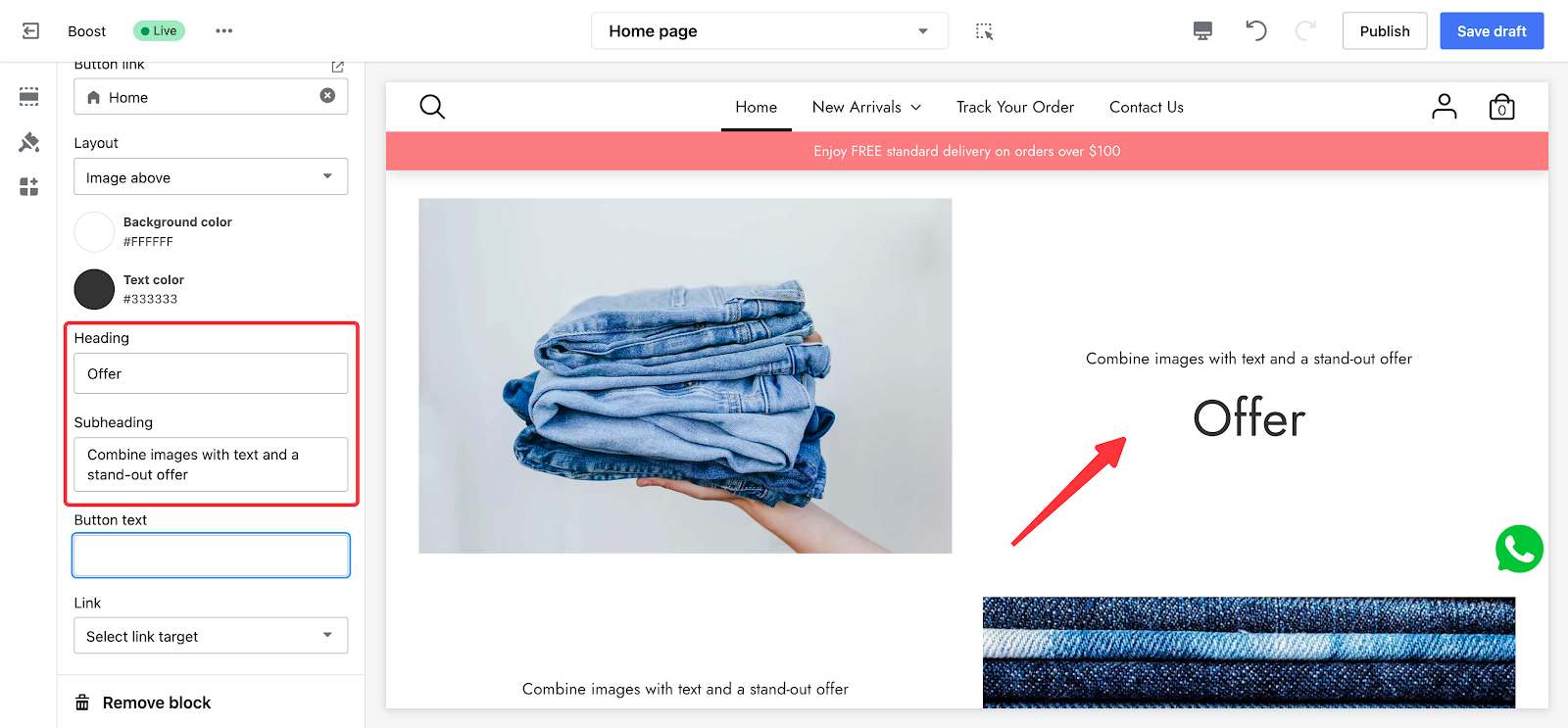 Buttons
1. Create a message in the button text to enable the optional button.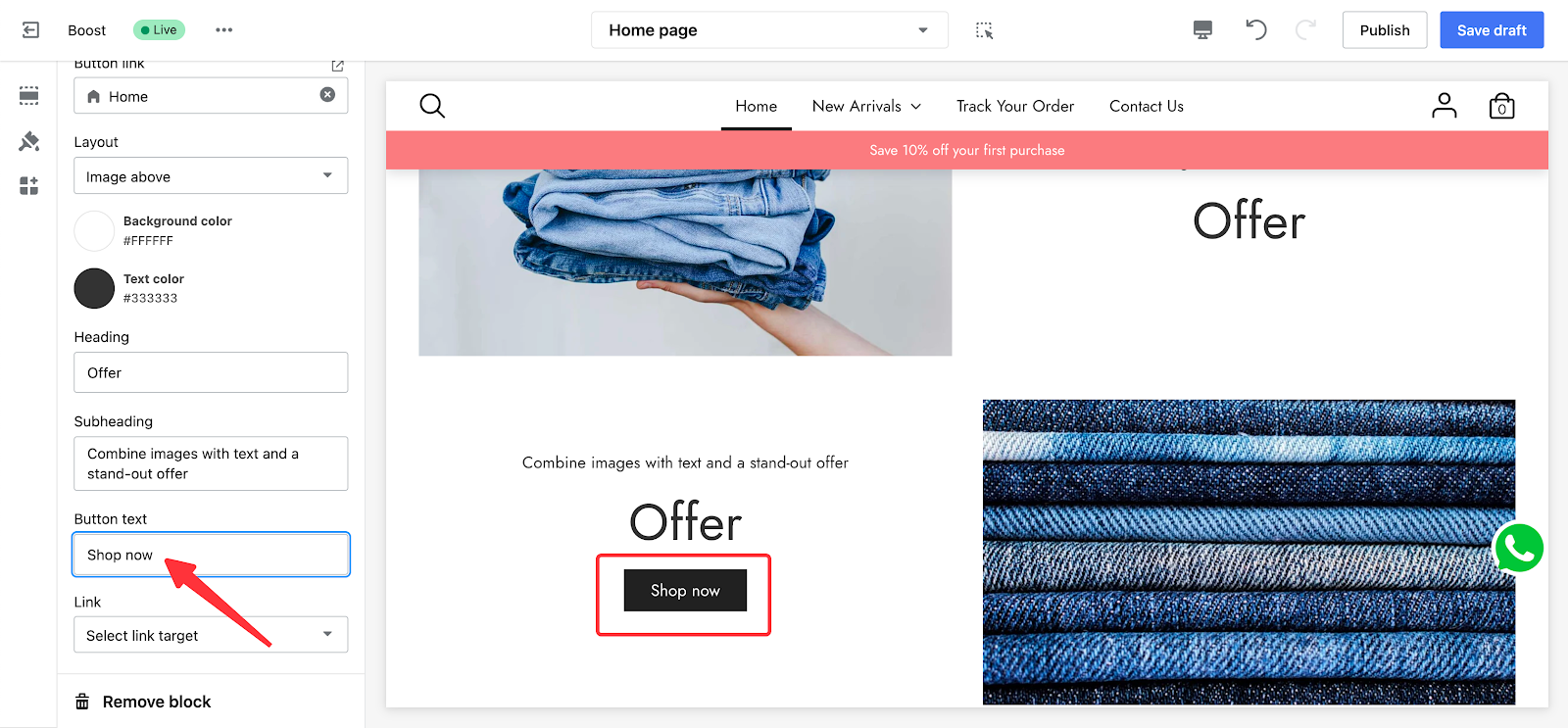 2. Assign page content to your button and redirect customers.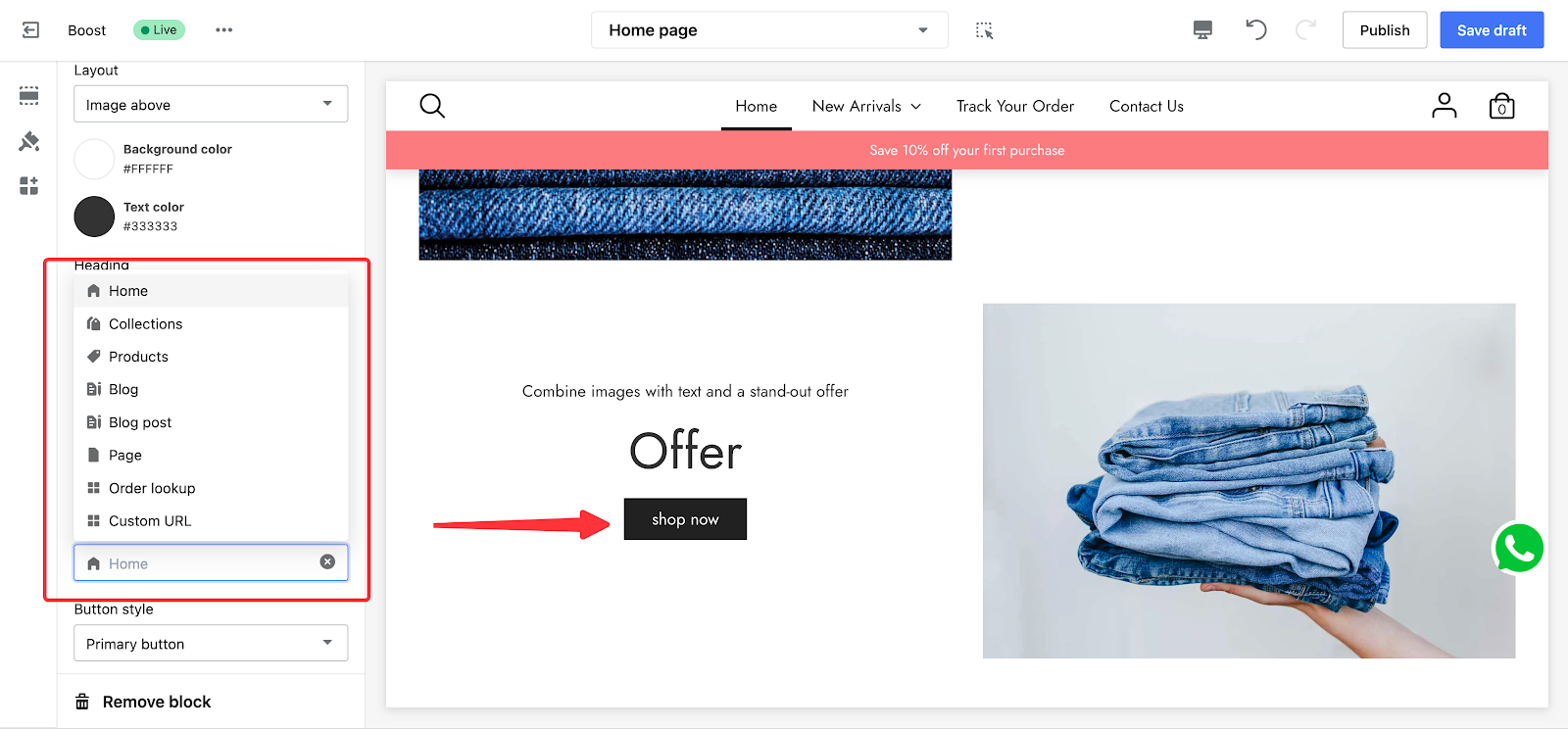 3. There are 3 additional button layout settings you can choose to customize the look of your buttons.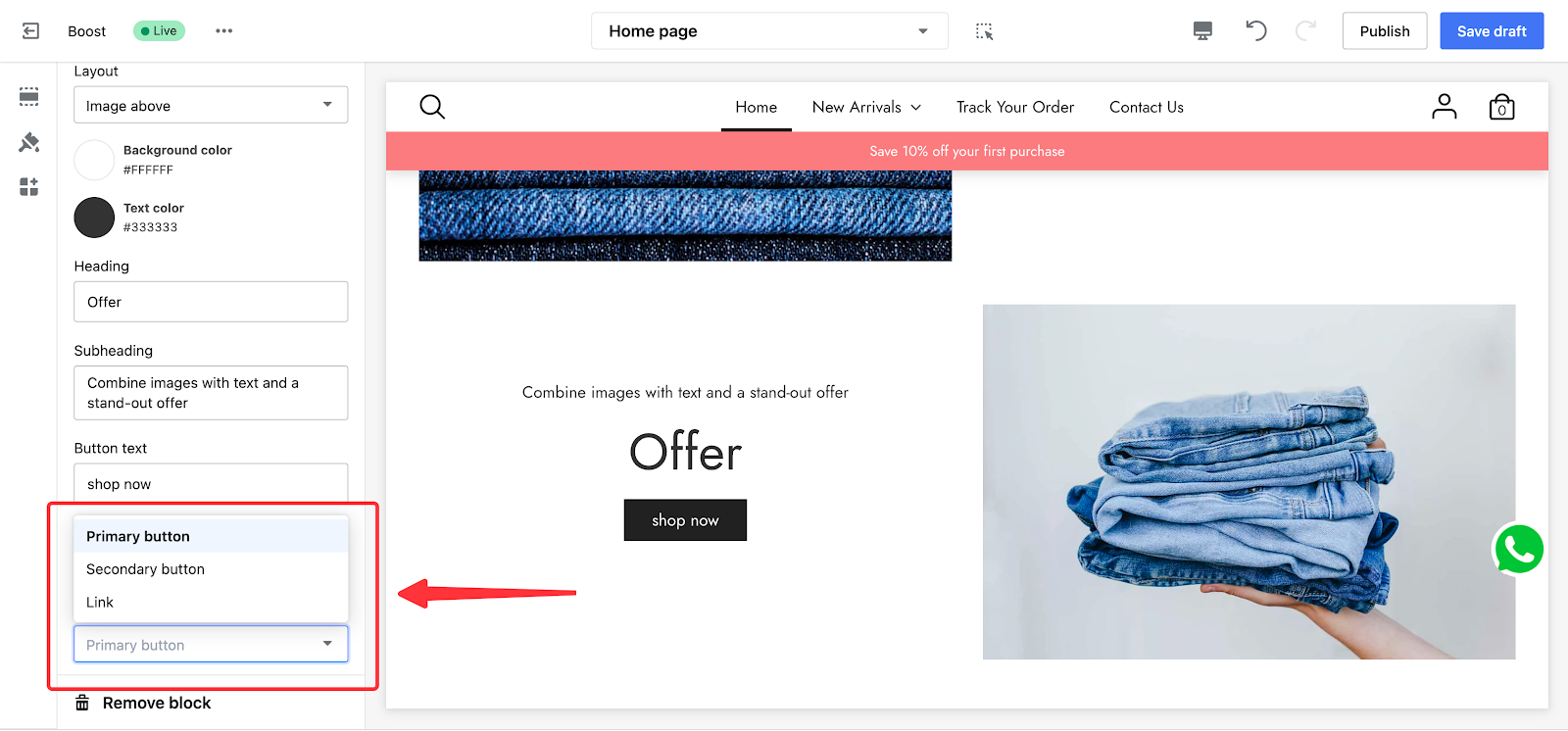 A promotional images section highlights your product strength and services that your business offers. By setting up special deals and product photos, you are given methods to potentially drive more traffic while writing less.
Related topics