The "Get the look" feature is a Boost theme exclusive section that enables customers to shop more intuitively by showcasing items that fall under a package and parts of an outfit to complete their "looks".
This section is useful when:
You want to improve the design of your store.
You want to optimize store conversions from a different approach.
Creating a get the look section
1. Navigate to your Online store in Shoplazza Admin > Themes > in Theme library, click Add theme from the top right to create a new Boost theme, or you may construct your webpages with any existing Boost templates by clicking the Customize button.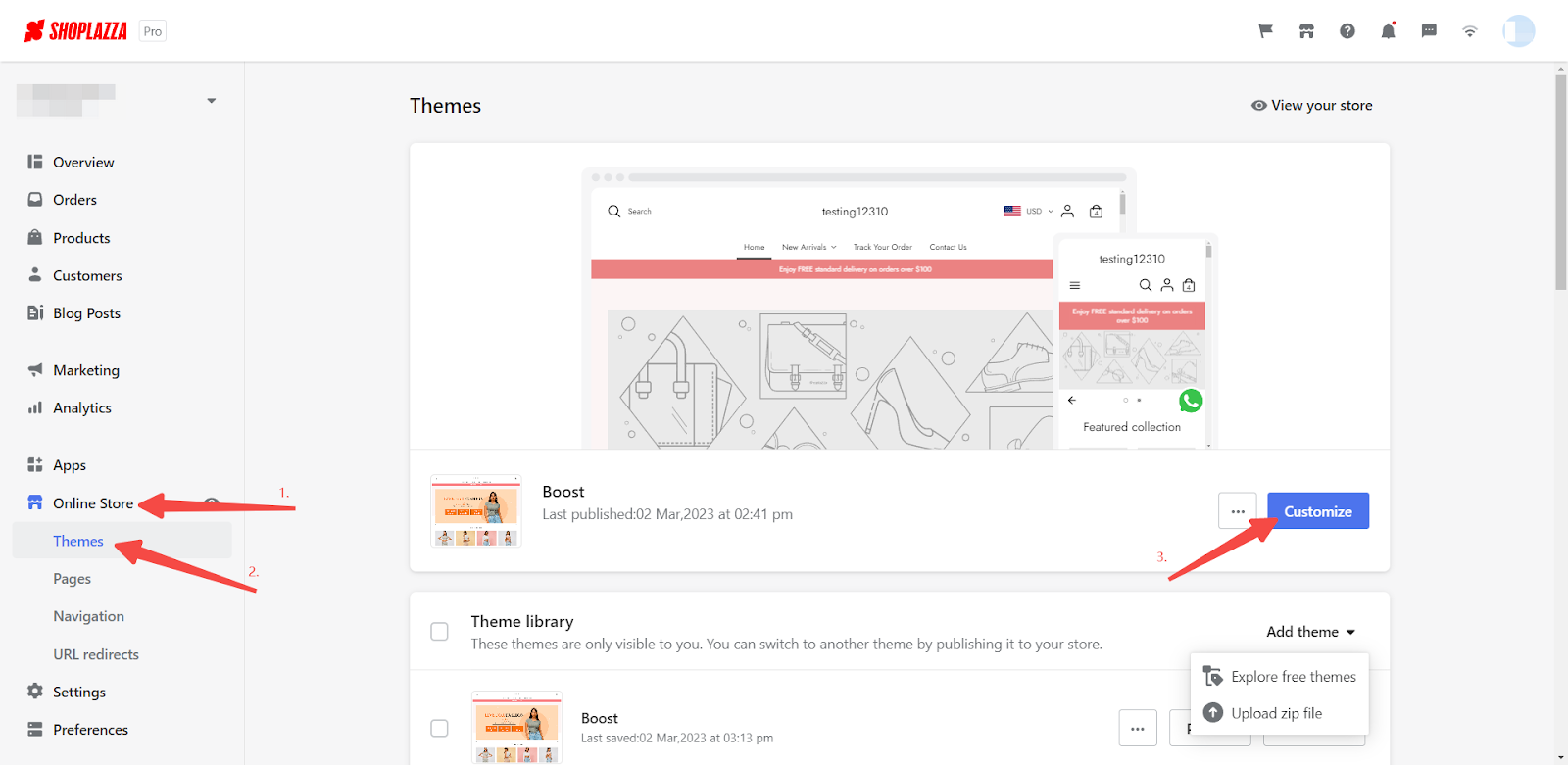 2. In the default Boost template, click Add section to find the "Get the look" section and configure your settings.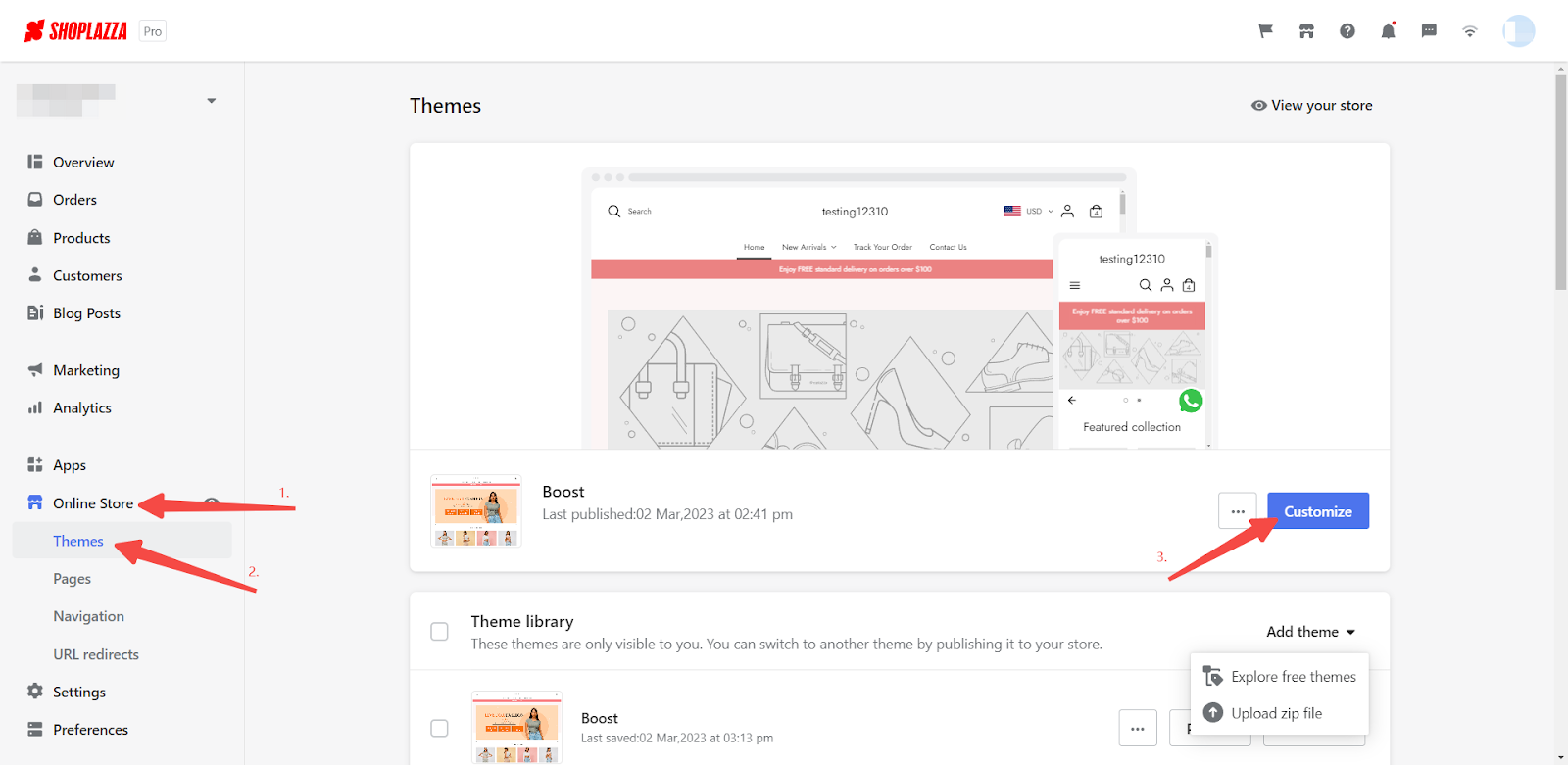 3. You can replace the section anywhere on the layout by using the drag indicator.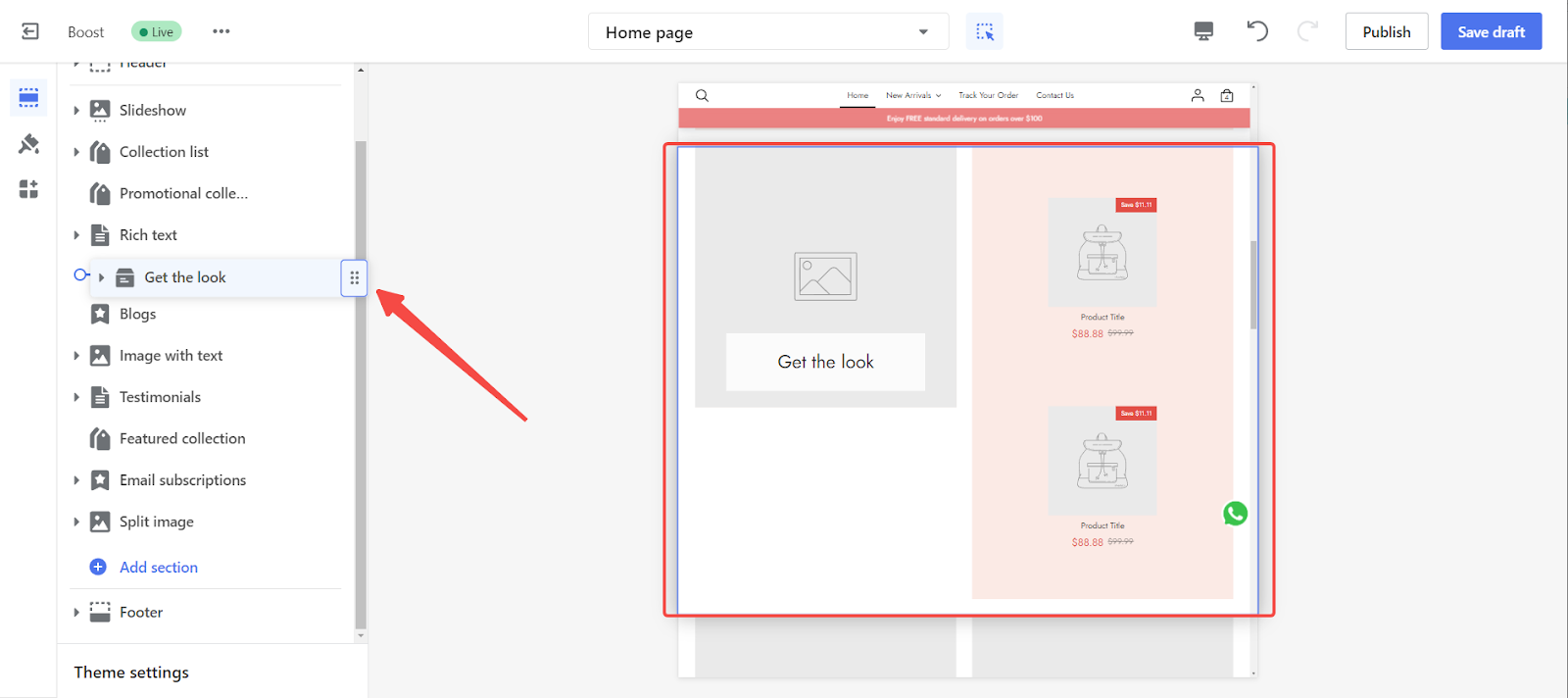 4. Select a photo cover from the library.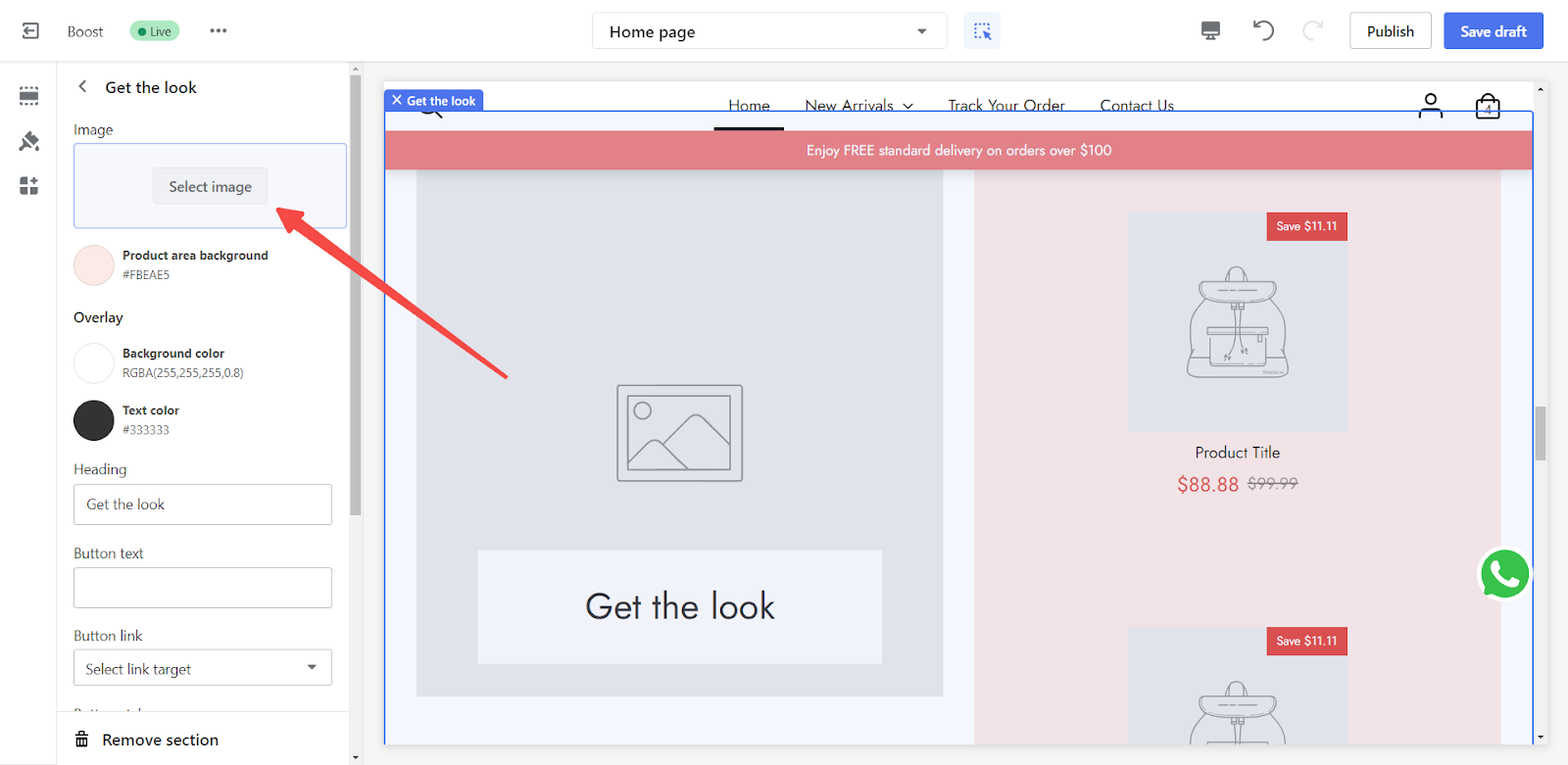 5. The color swatches enable you to customize the look of your section with overlays or color contrast to grab attention.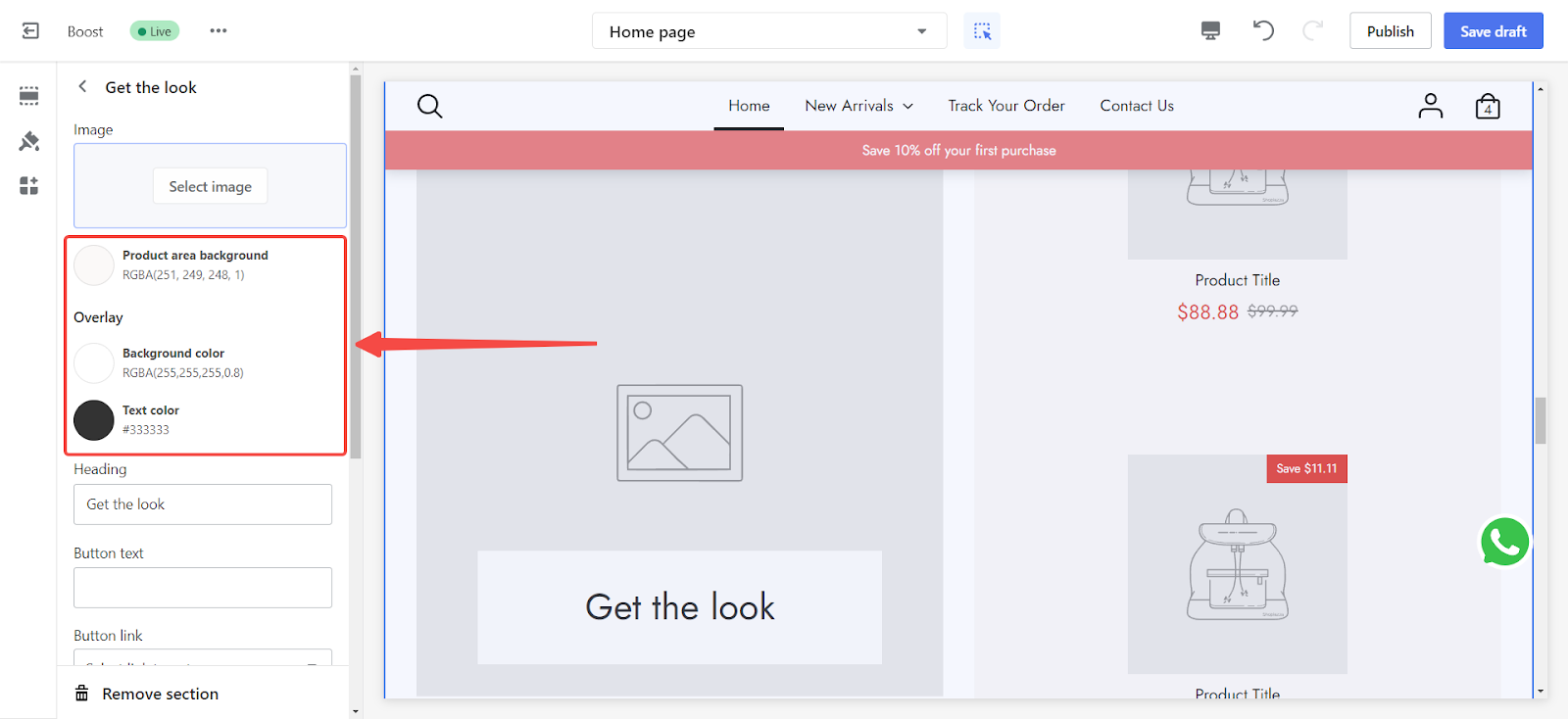 6. Create a heading and text displayed on your button.
7. The button link allows you to redirect customers to other pages of your store.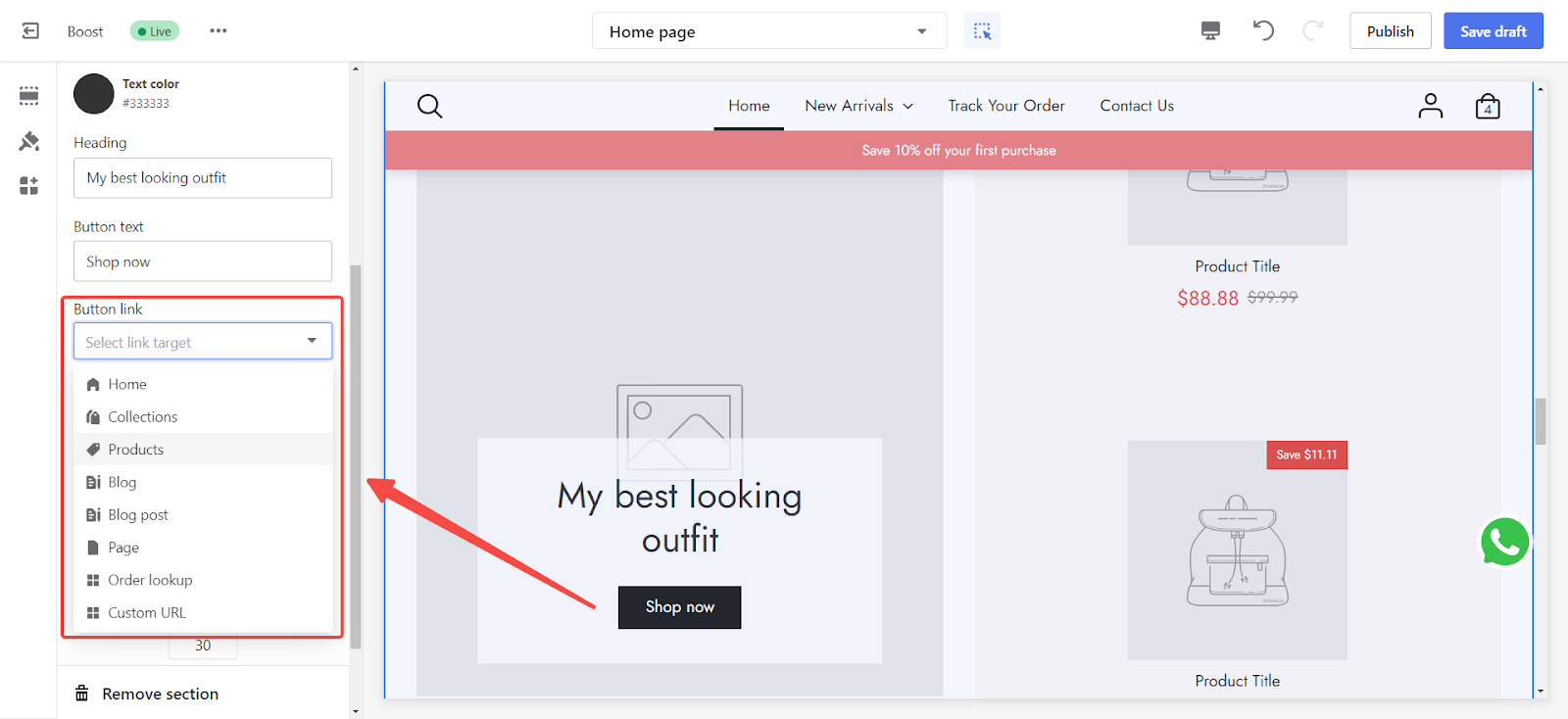 8. You are also given the options to customize the look of your buttons.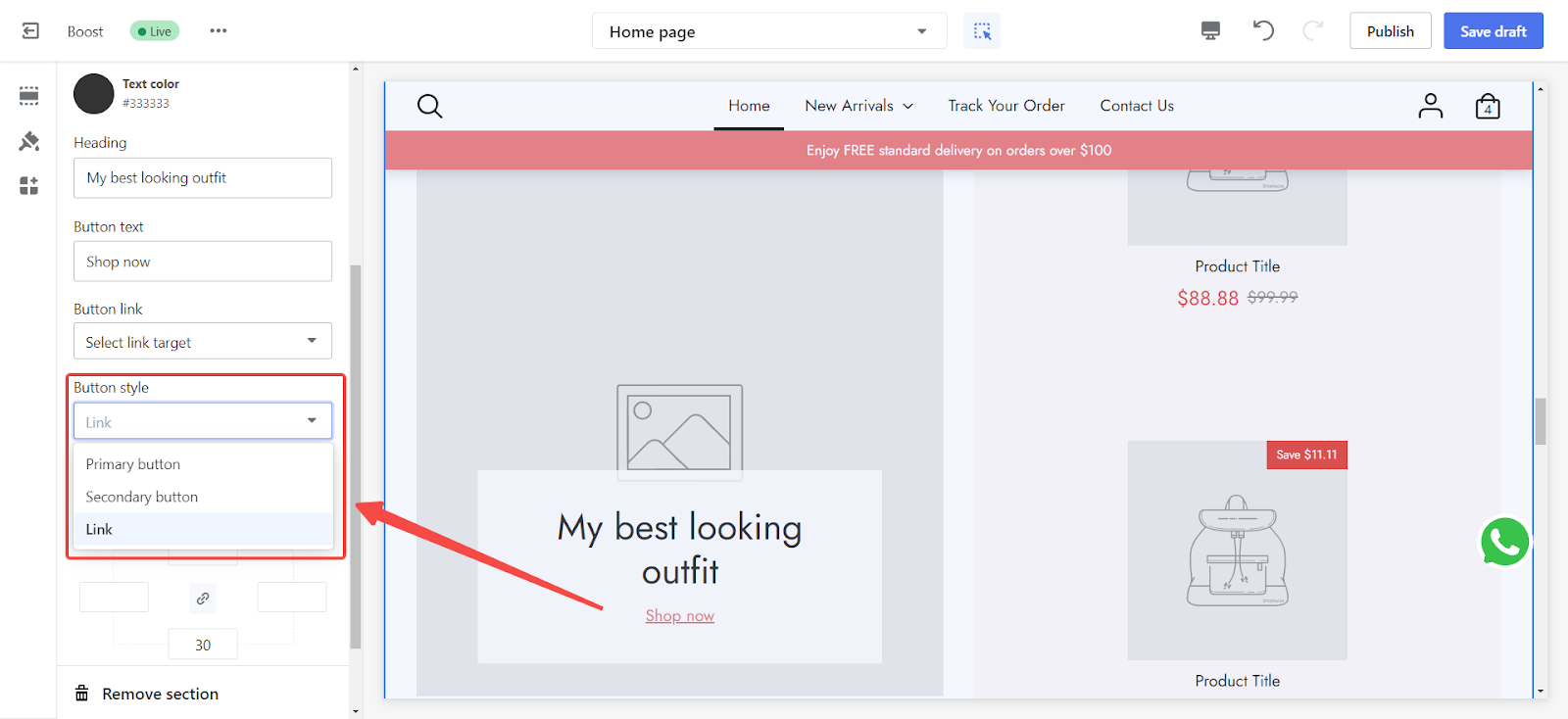 Section padding
1. The padding editor is used to generate extra space around the section you create. Activate the "linkage icon" and type a value (measured in pixels) in any of the 4 columns to add buffers around the section. Alternatively, you may manually adjust each input by disabling the "linkage icon" in the centered area.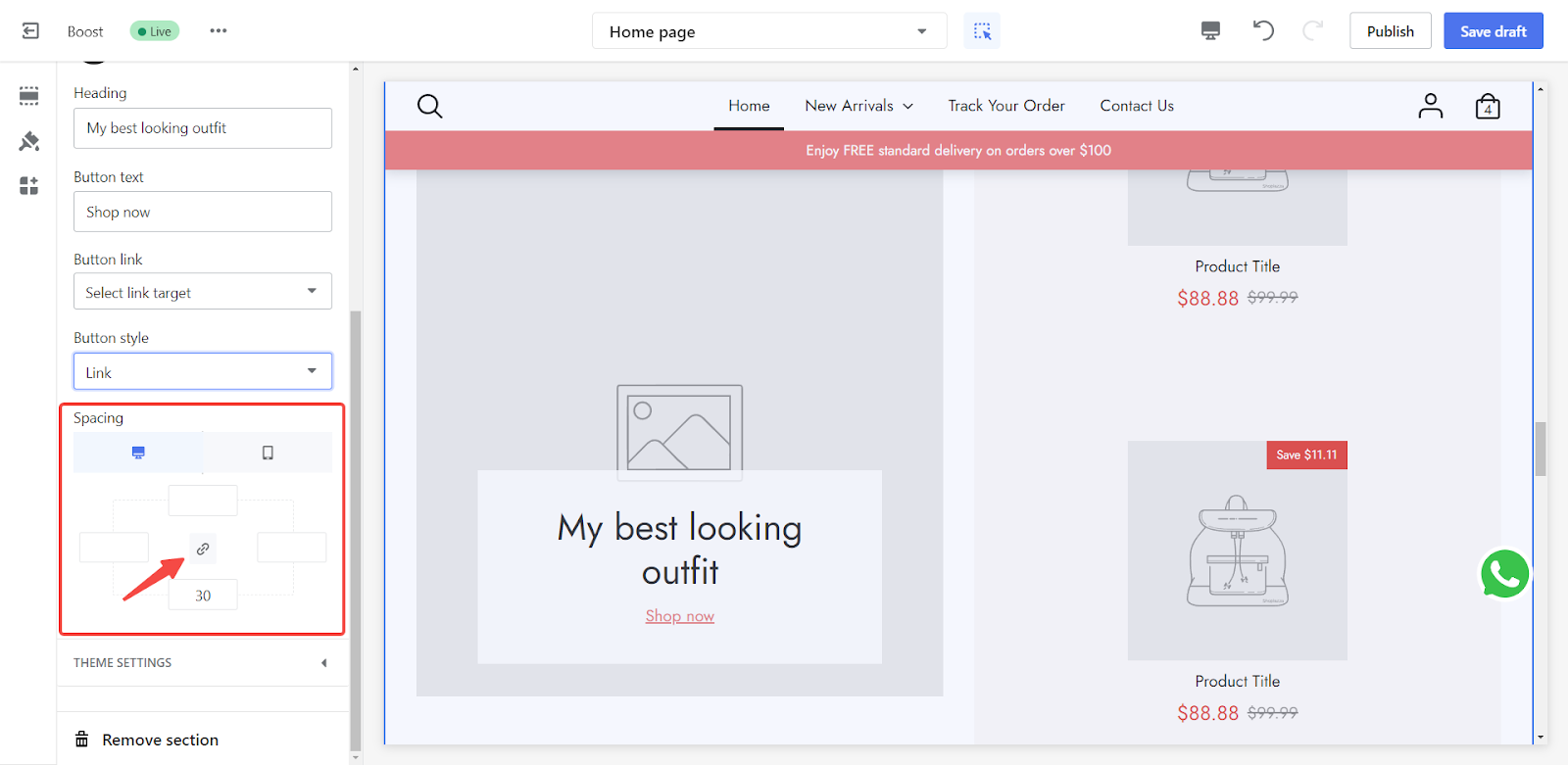 2. The screenshot below is an example of using 50 pixels spacing on each side.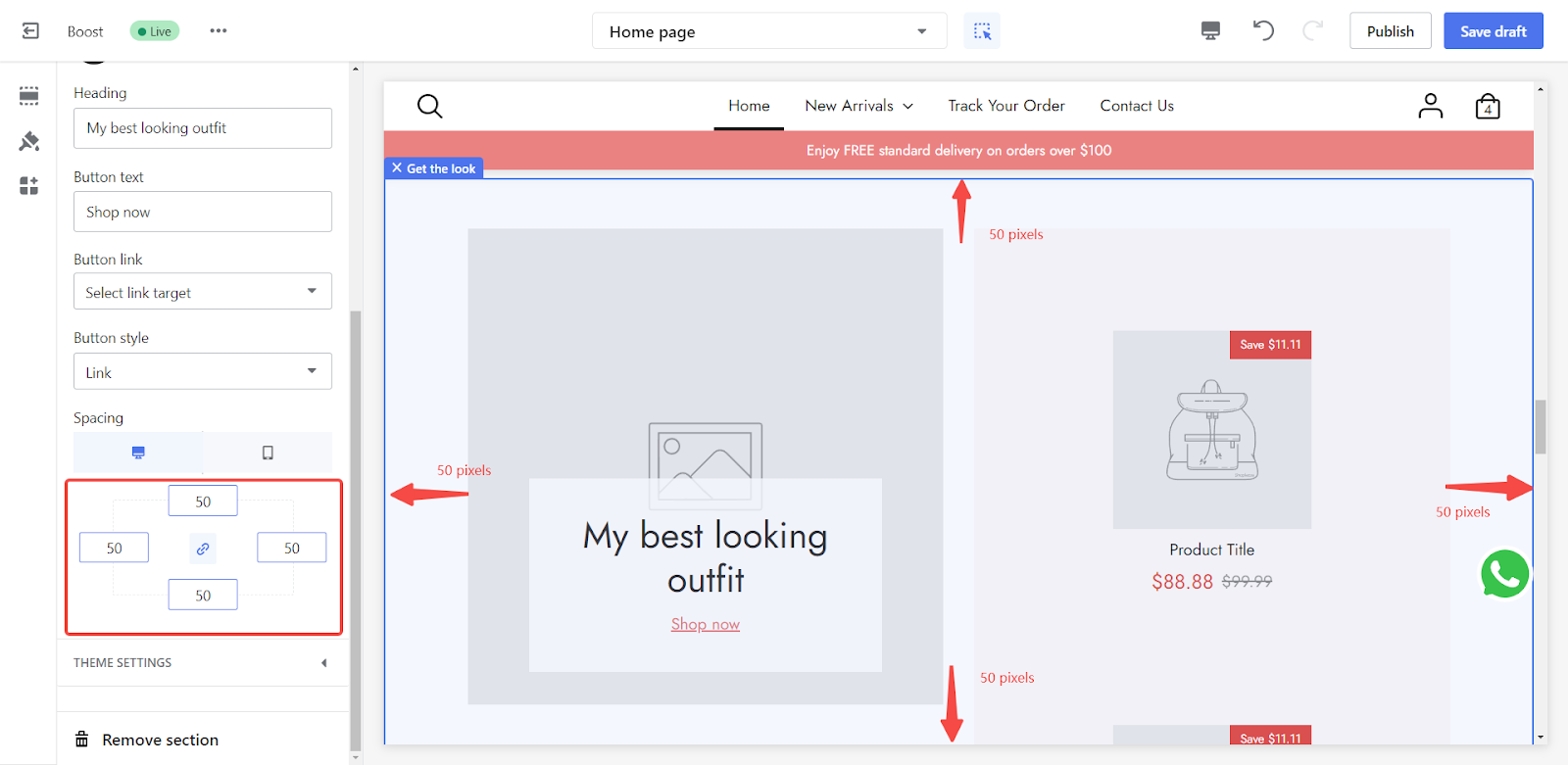 3. Here, you can select to preview on desktop or mobile.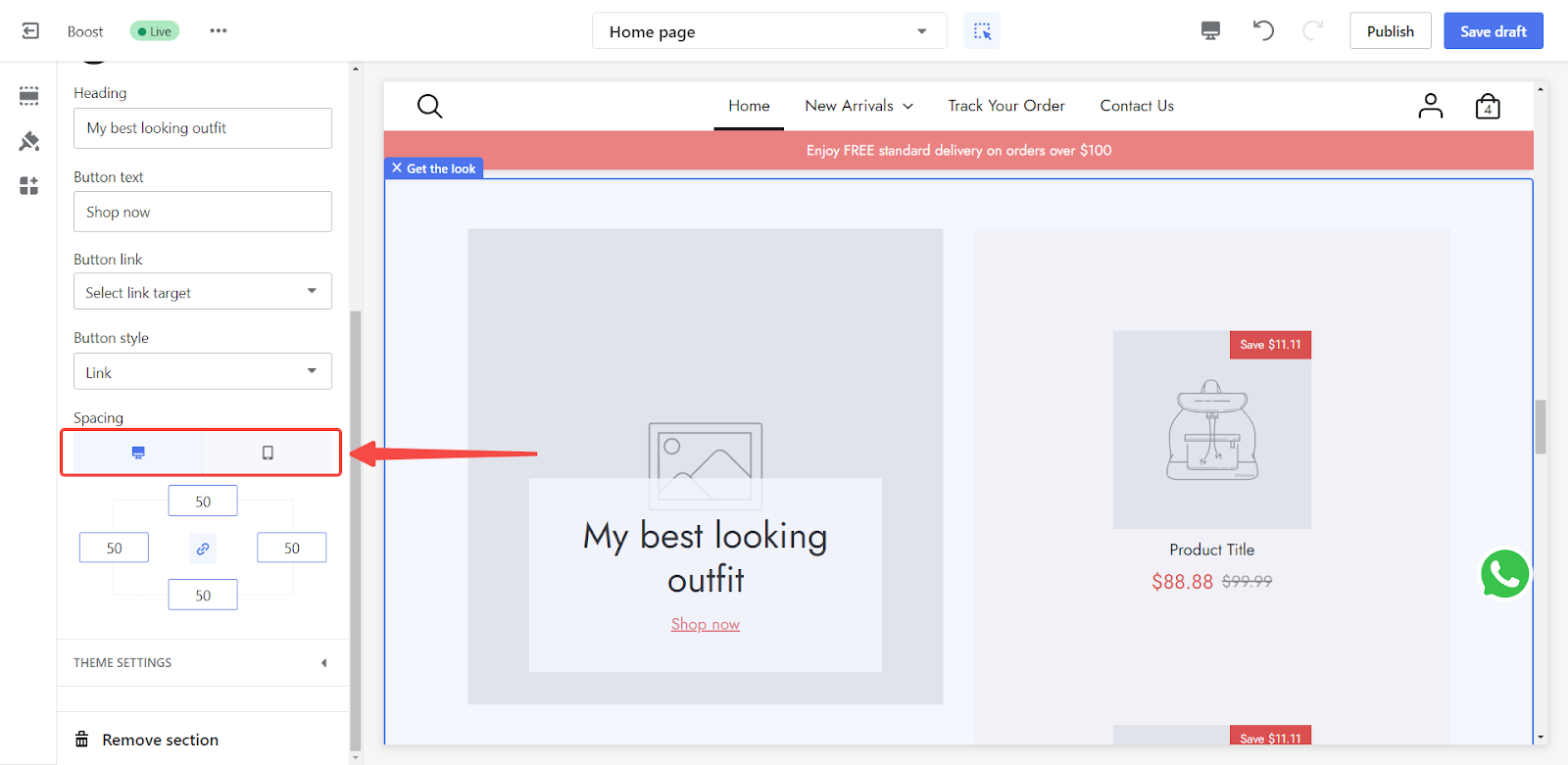 Setting up the section
1. Clicking on individual blocks allows you to edit your product details.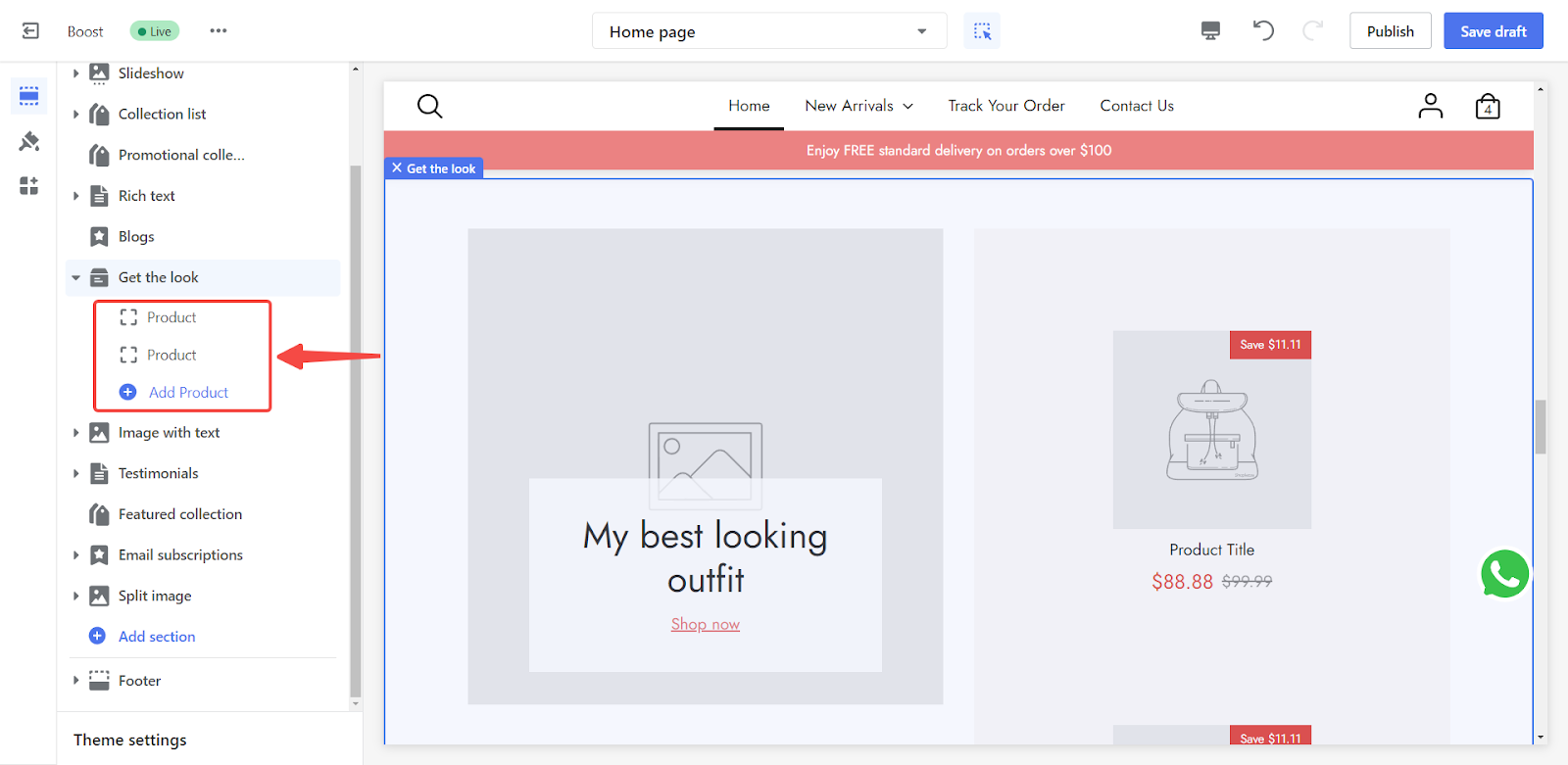 Note
You may add up to a maximum of 5 blocks to complete the section setup.
2. Select an existing product to populate the component list on the right.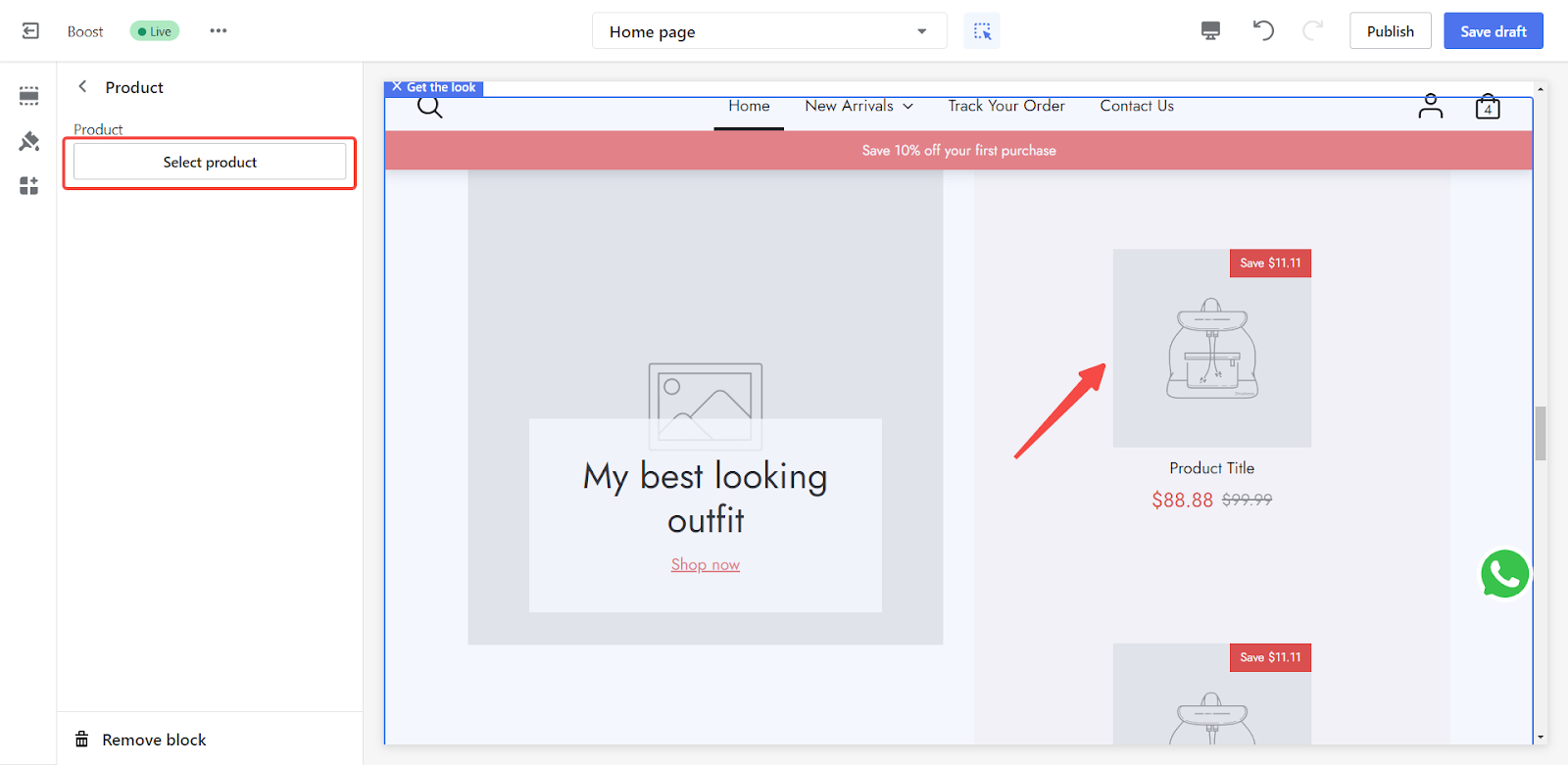 Setting up this section helps customers understand the list of items required to complete an entire look, it also opens up sales opportunities by promoting products in packages.
Related Topics