After-sale services refer to additional support given to your customers after the goods or services have been purchased from the store.
The Shoplazza Admin features an easy-to-use managing tool with capabilities to help you facilitate orders that require attention. The functionalities in the Aftersales section offer additional care in all shapes and forms, helping out your customers with their orders builds a name for your business and will potentially contribute to brand loyalty and repeat sales.
Finding your aftersale orders
1. From your Shoplazza Admin, go to Orders > After sales.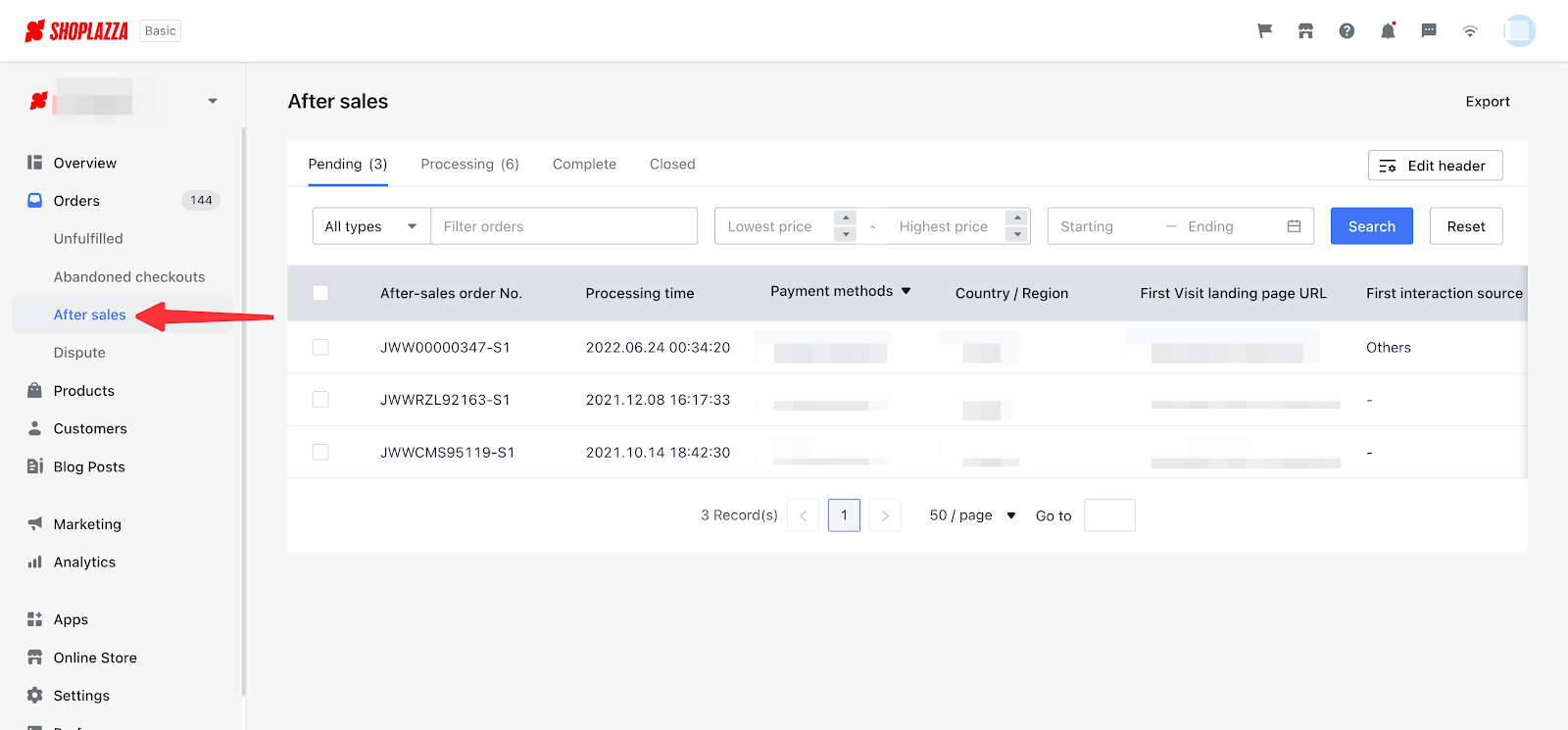 2. Here, you are working with four separate tabs facilitating aftersale orders in a timeline:
Pending: Return or refund orders that are waiting to be processed from your end.
Processing: Act and mark orders as refunded or returned.
Completed: This status indicates an order has either been fully refunded or has been returned to you from customers. Orders canceled directly from your customers will also be displayed as completed.
Closed: Orders that have been archived.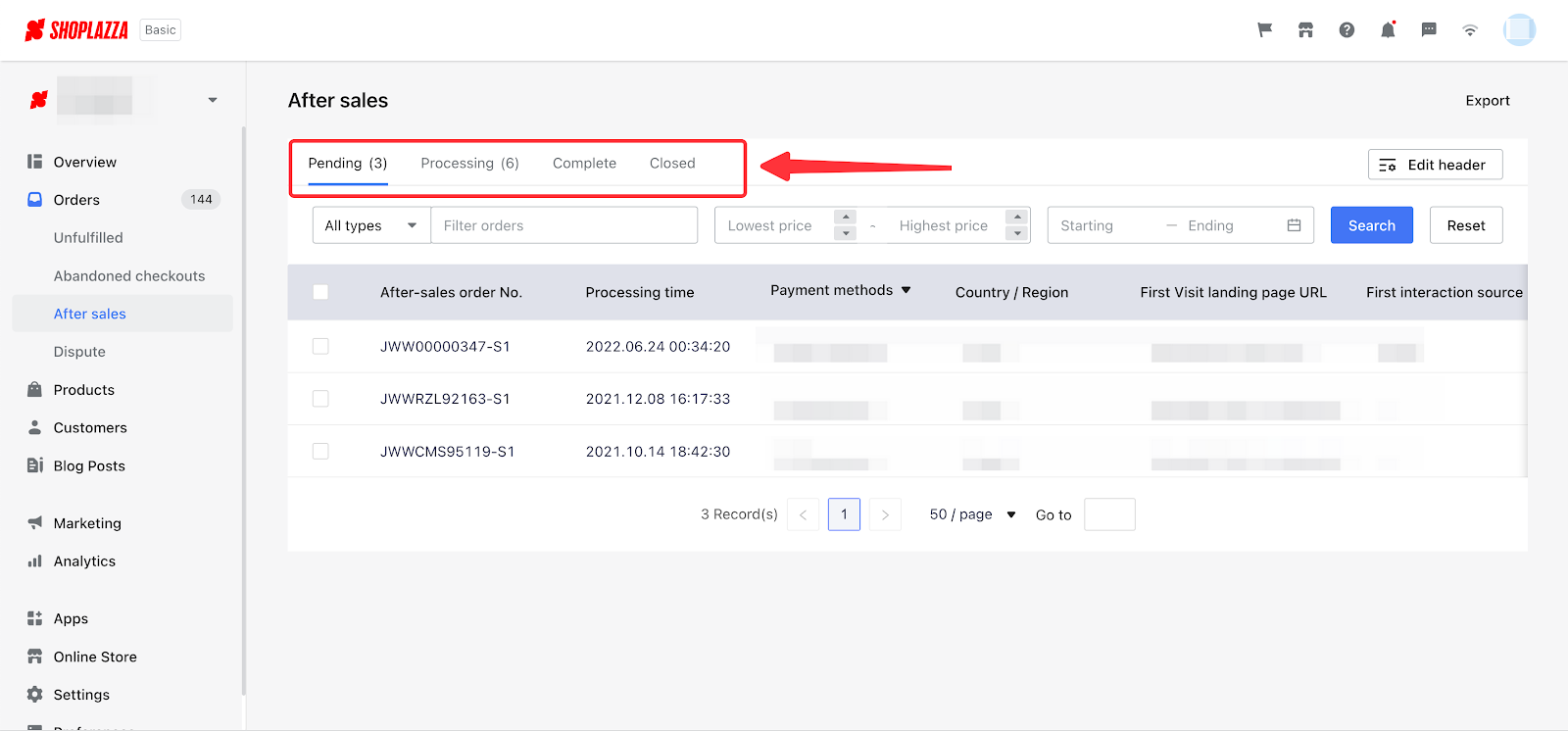 Note
You may need to update the refund or return statuses of orders and manually refund if the payment method your customer selected does not have an automated refund system. Below are some payment providers that are able to reverse charges so your customers can get their money back:
Paypal
Stripe
WorldpayHosted
Ingenico
Photonpay
Spreedly
Pingpong
Atome
Dlocal
Pacypay
Poccupine
Unlimint
Filtering by conditions
1. Clicking the Edit header button will allow you to apply more conditions to filter orders.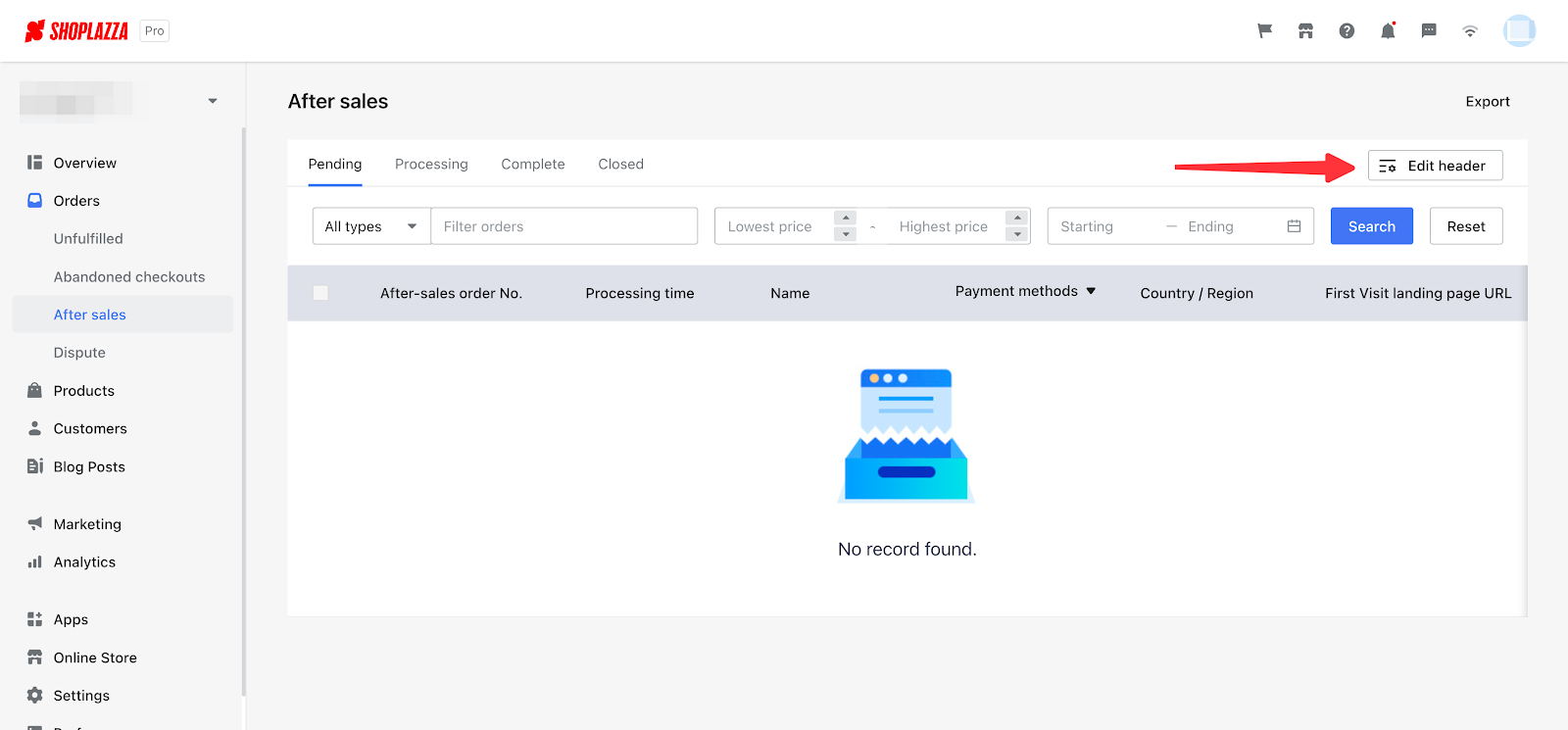 Note
You must have more than 5 attributes marked in Edit header if you would like to apply different filtering conditions.
Exporting orders
1. Keeping an excel copy of orders processed can help you analyze store conversions and identifying trends. You can find the Export button with the arrow shown below and download a complete history of your orders.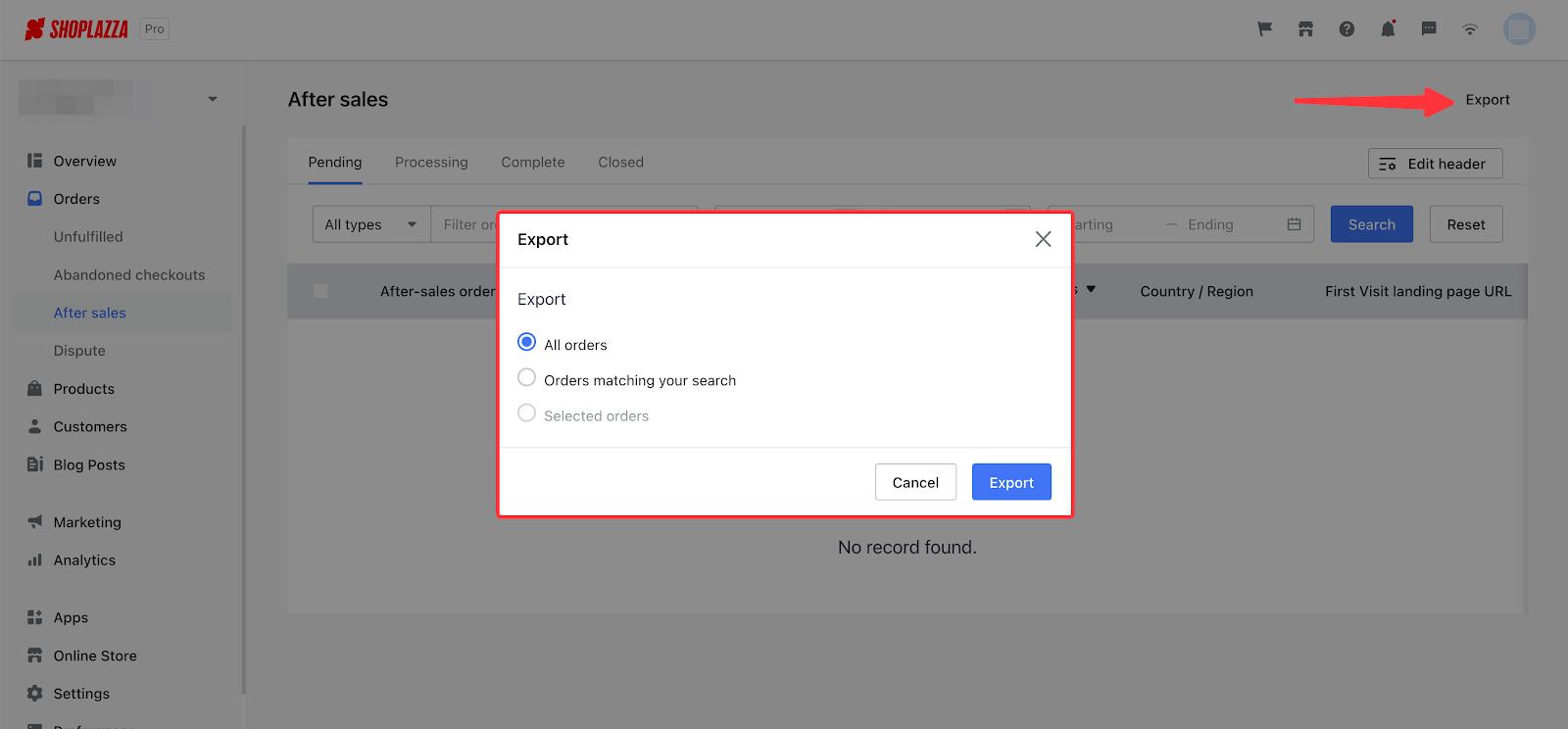 Our Order management section in the help center discusses related topics that may help you understand more about functionalities and features Shoplazza offers.