A Video Hero or background video content is one of the most effective methods to engage your audience on your website.
The Hero Section is a powerful marketing strategy that captures the attention of a broad range of users. By integrating essential video components, the Hero Section quickly engages viewers and encourages engagement.
In this tutorial, we have prepared a detailed guide on how to set up a Video Hero in Eva.
This section is useful when:
You want to promote a short clip about your brand.
You want to create memorable content that appeals to your targeted audience.
Creating a video hero section
1. Navigate to your Online store in Shoplazza Admin > Themes > in Theme library, click Add theme from the top right to install a new Eva theme or you may use any existing Eva template.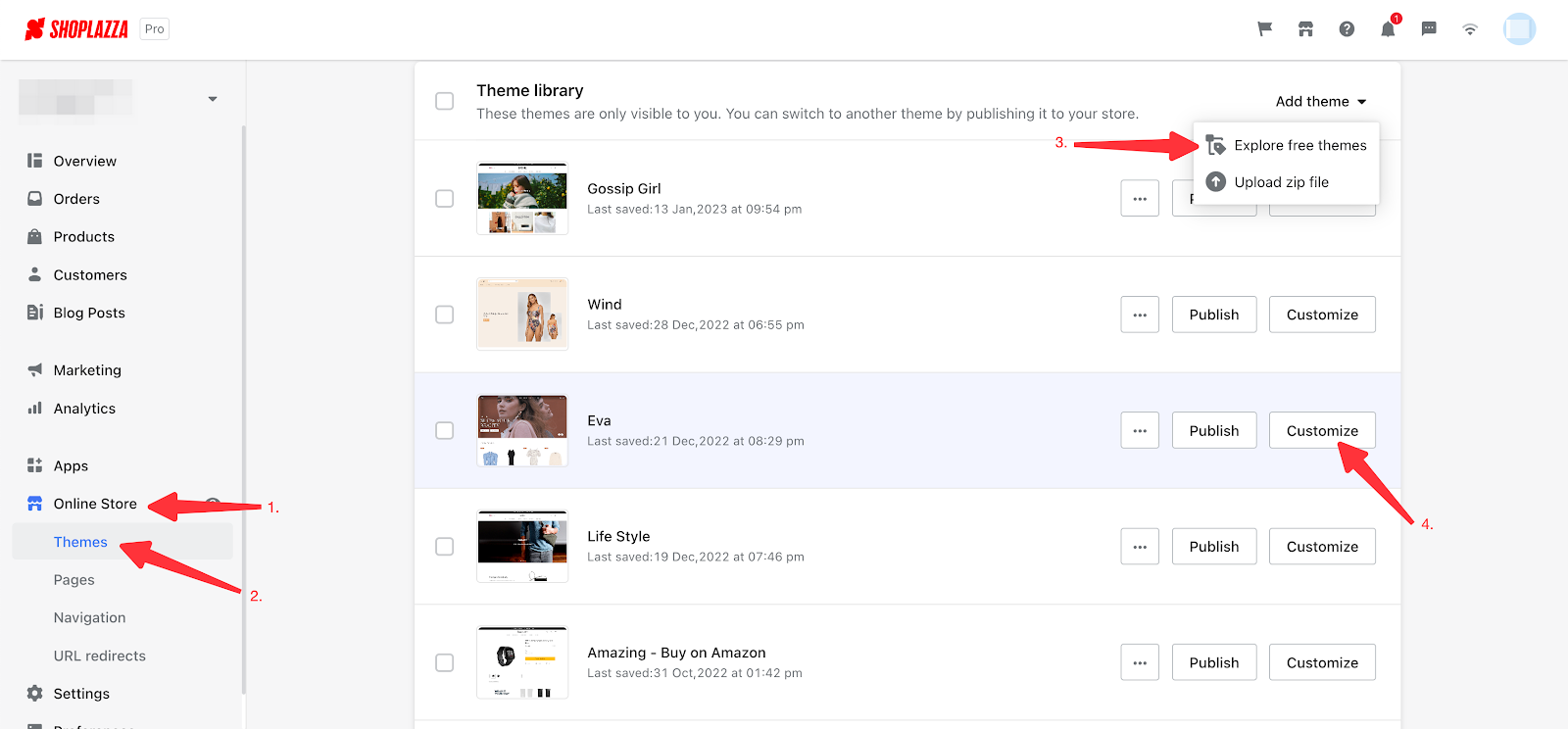 2. In the default Eva template, find the Video hero section and configure your settings.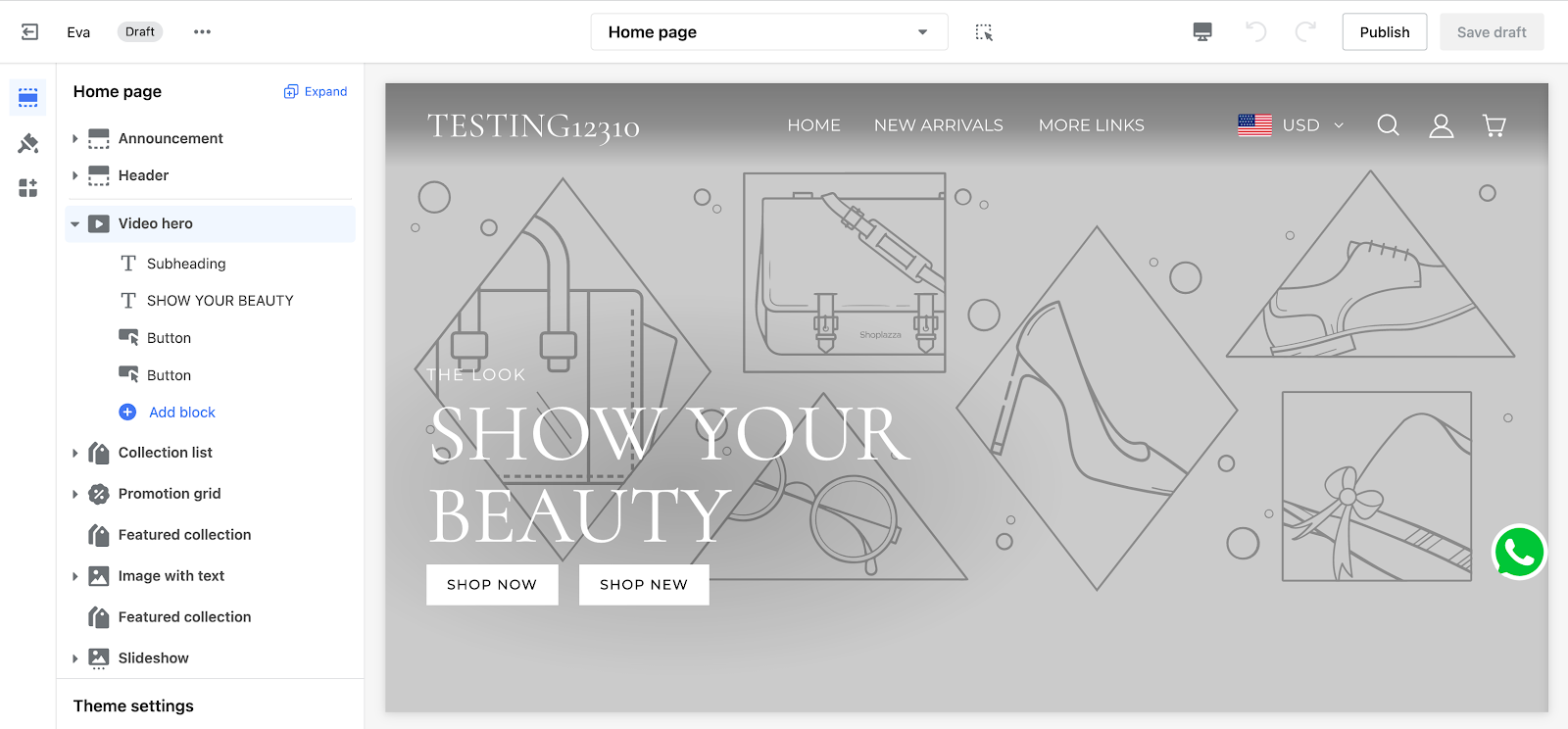 3. If you would like to reposition the Video hero section, use the Drag indicator to place anywhere on the layout.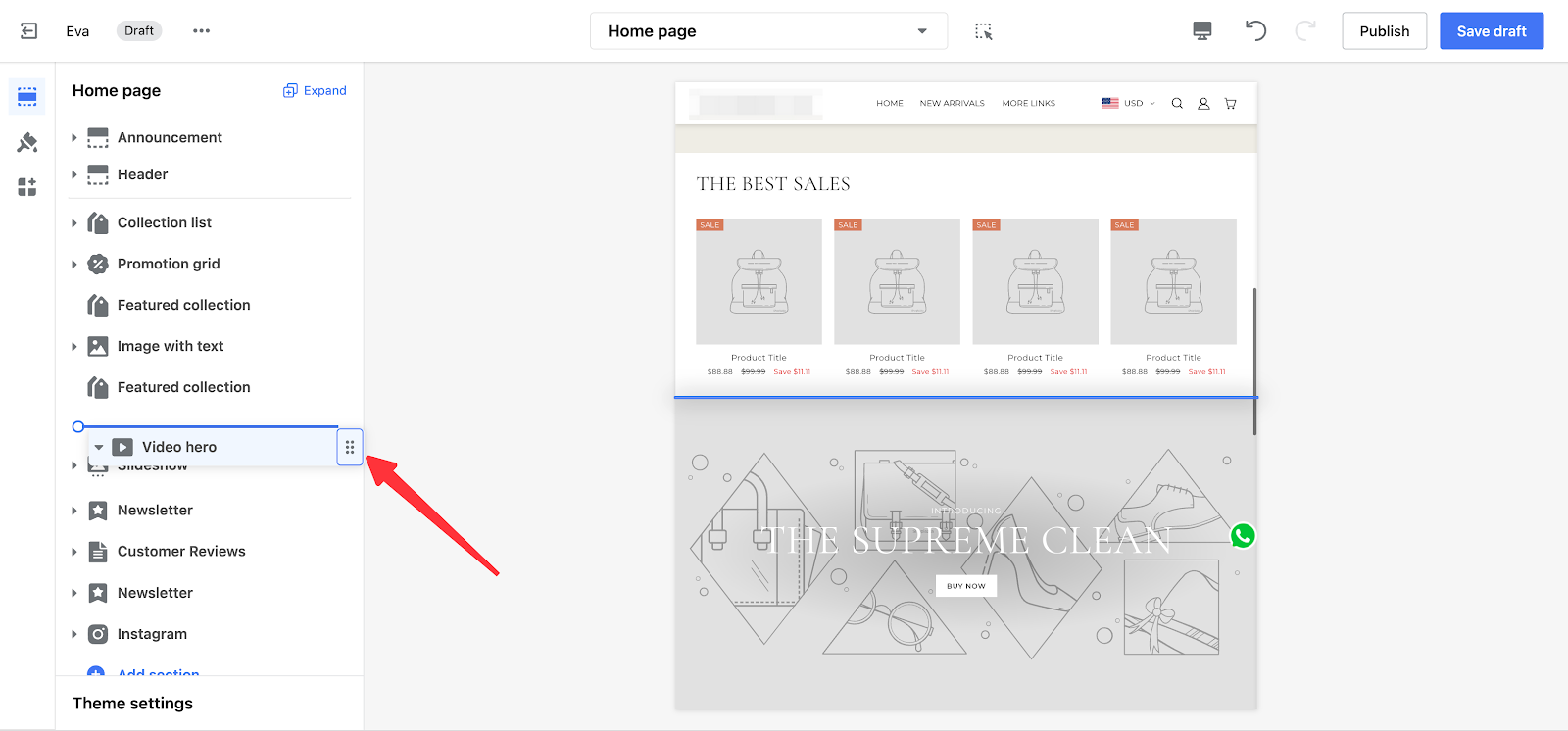 4. In the Text alignment drop-down menu, select where you would like to position the text elements.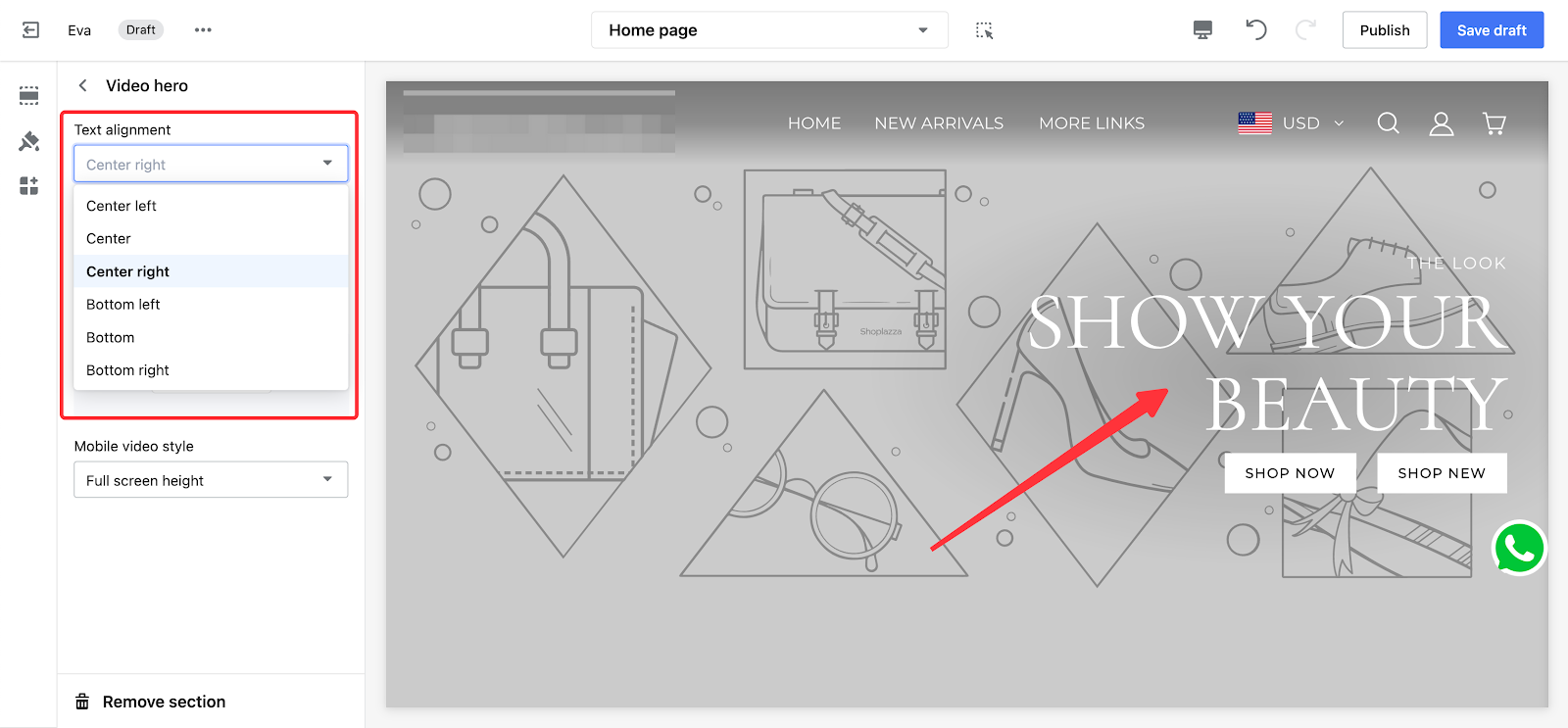 5. Click Select image to add your photo cover.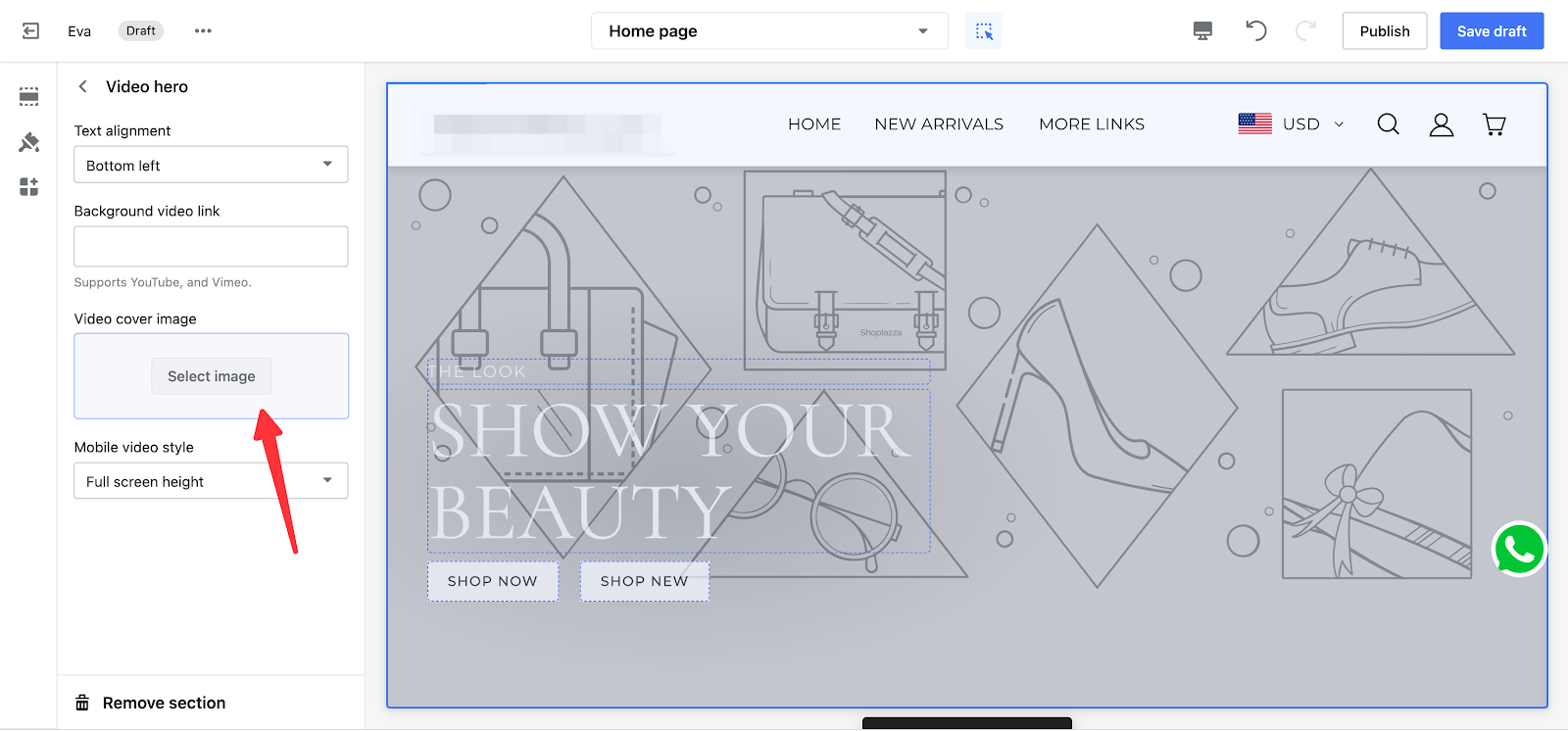 6. To display looping video content as your background, you can alternatively fill in a link in the Background video link field.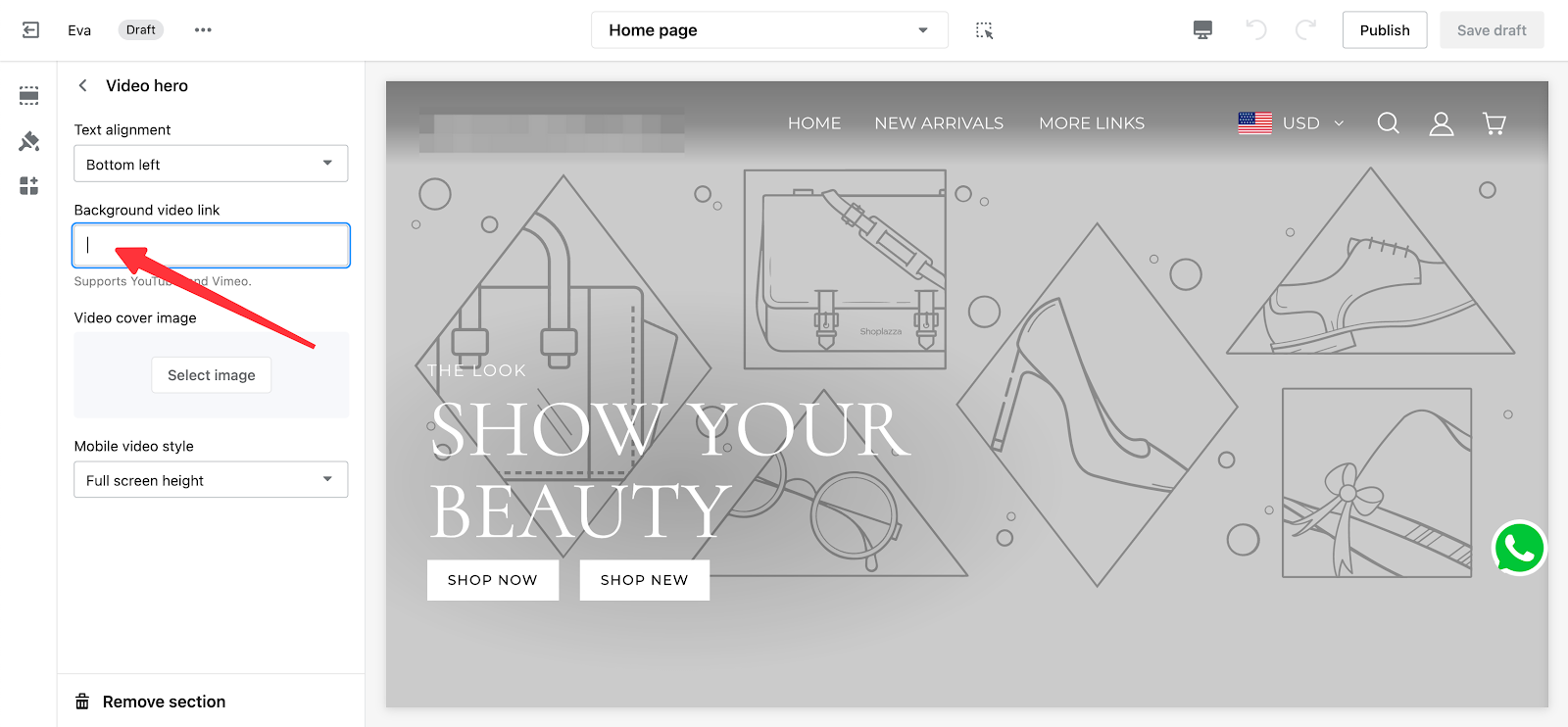 Setting up the Video hero section
1. By clicking on the section title, you are provided options to edit the individual blocks.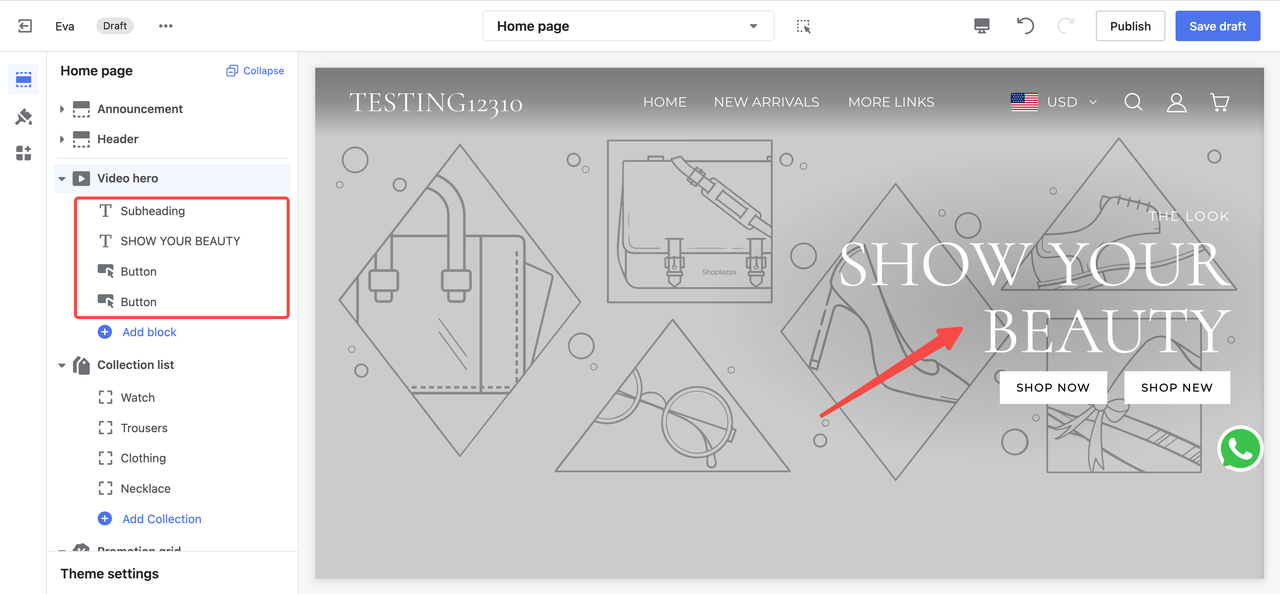 Headings
1. Click on the first block to edit the text of your sub headings.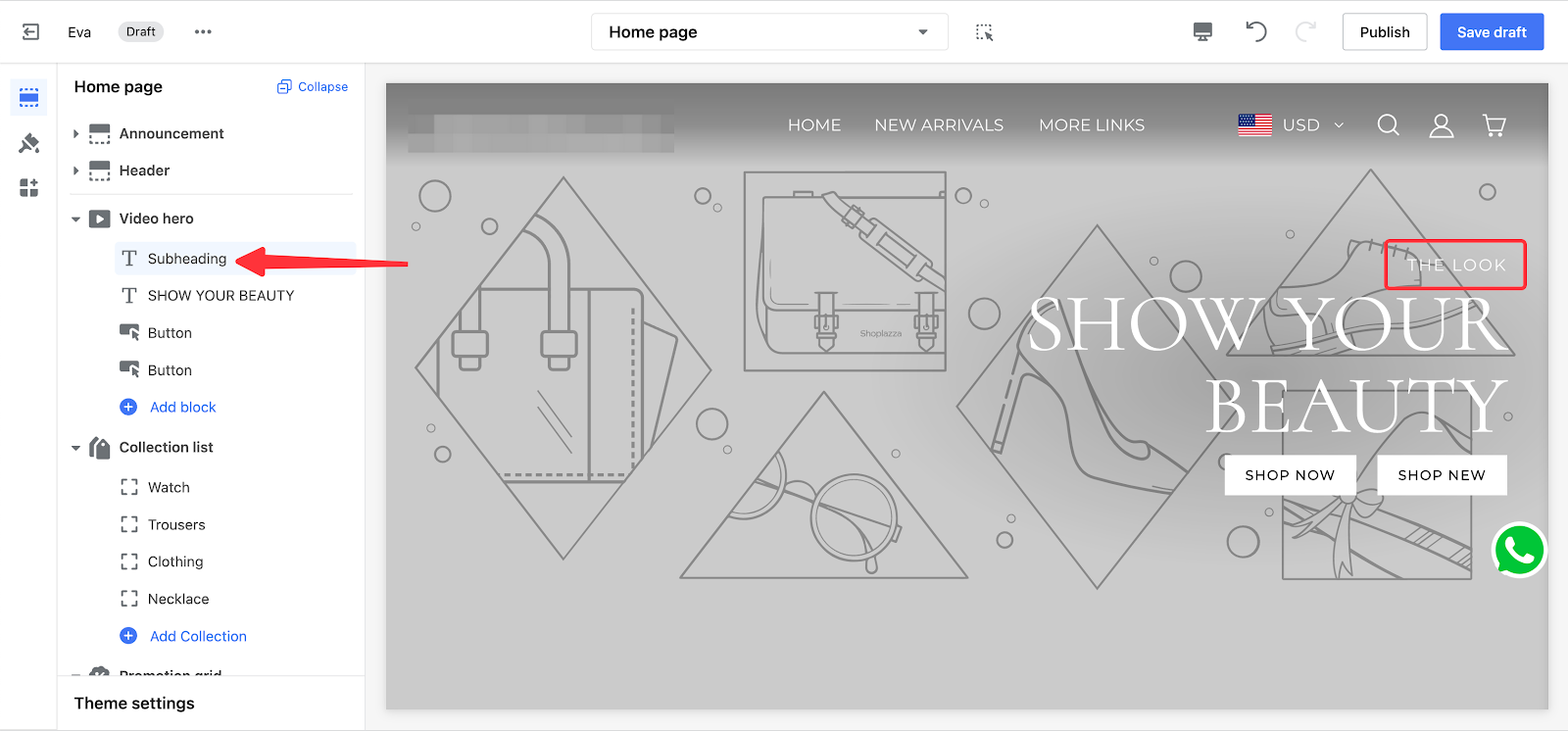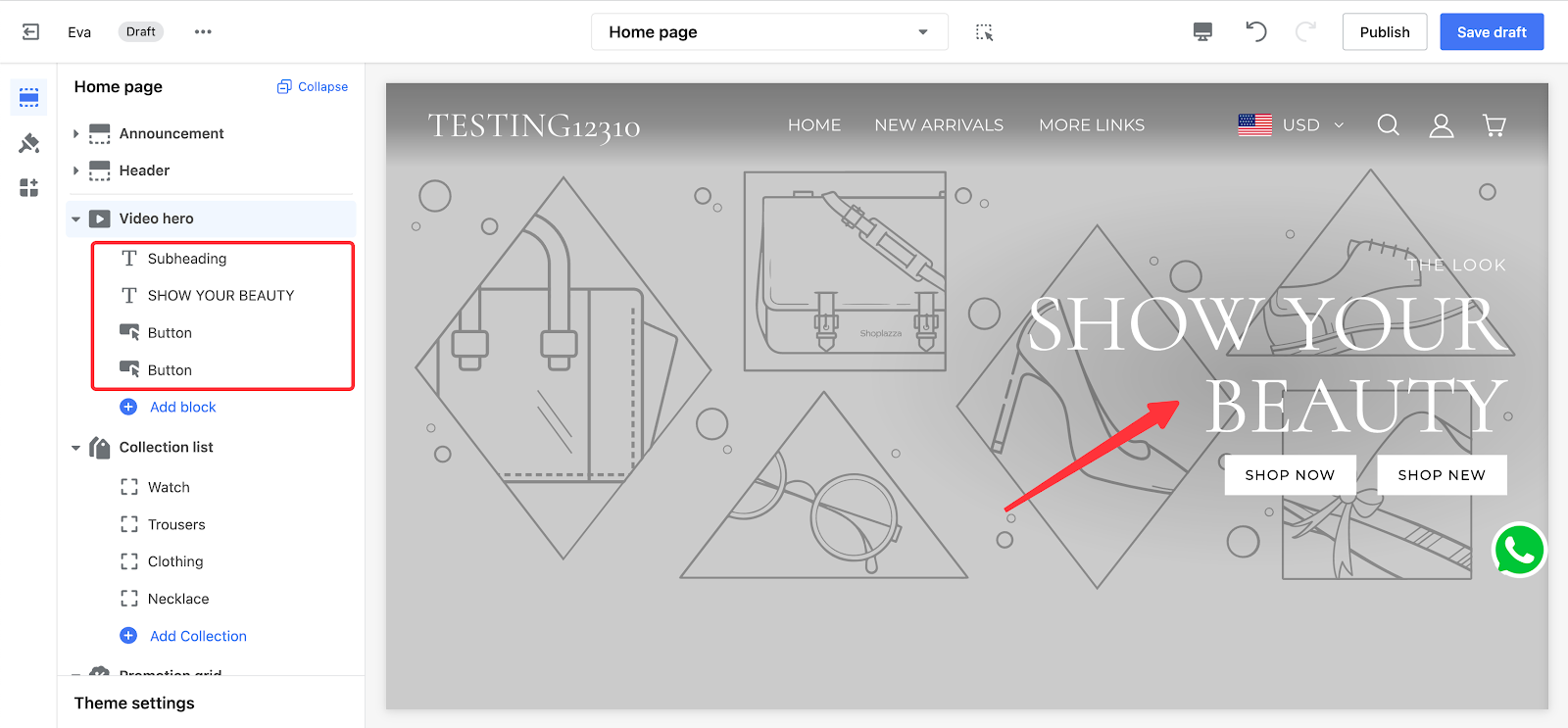 2. The second block corresponds to the main heading in bold.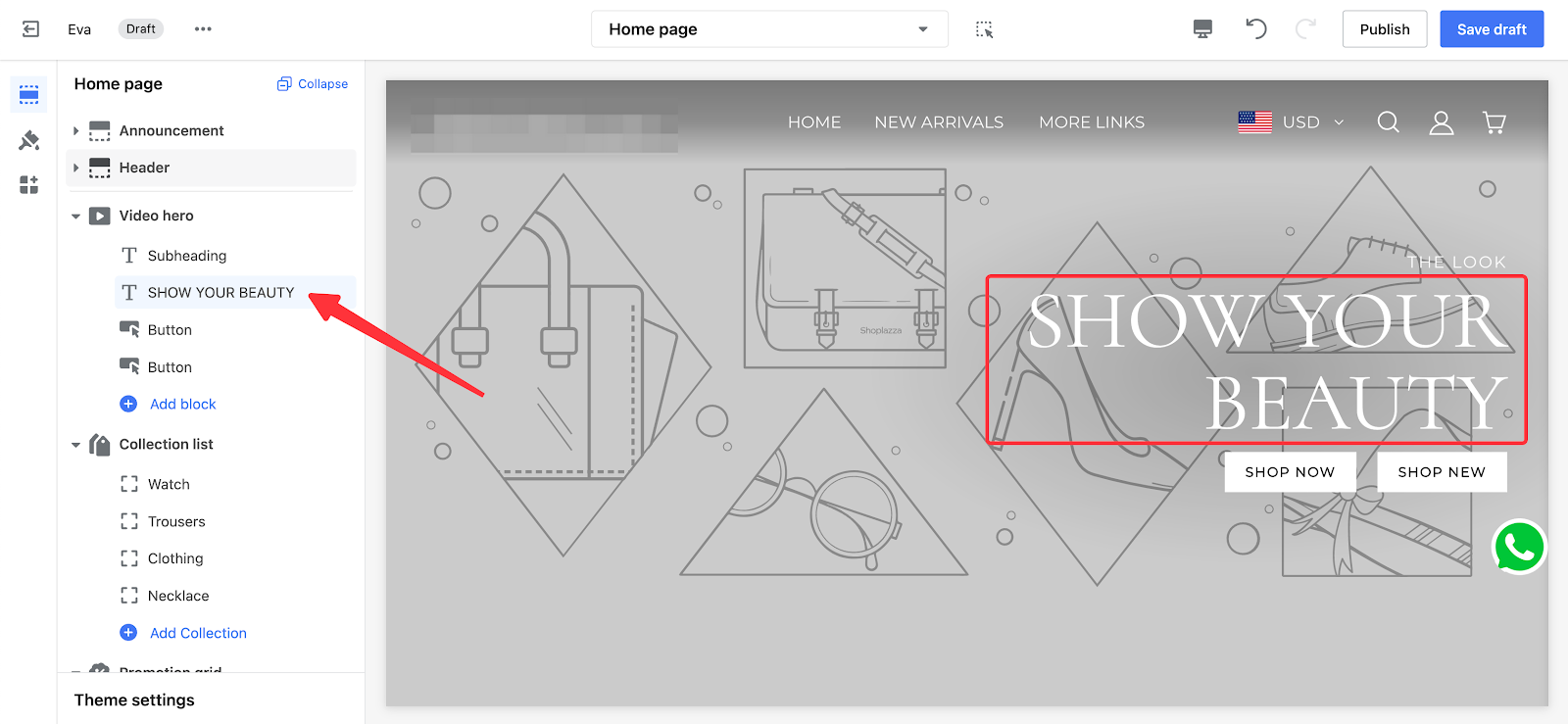 3. To pair up with your text, you are also allowed to customize the look of your buttons and redirect traffic to other pages.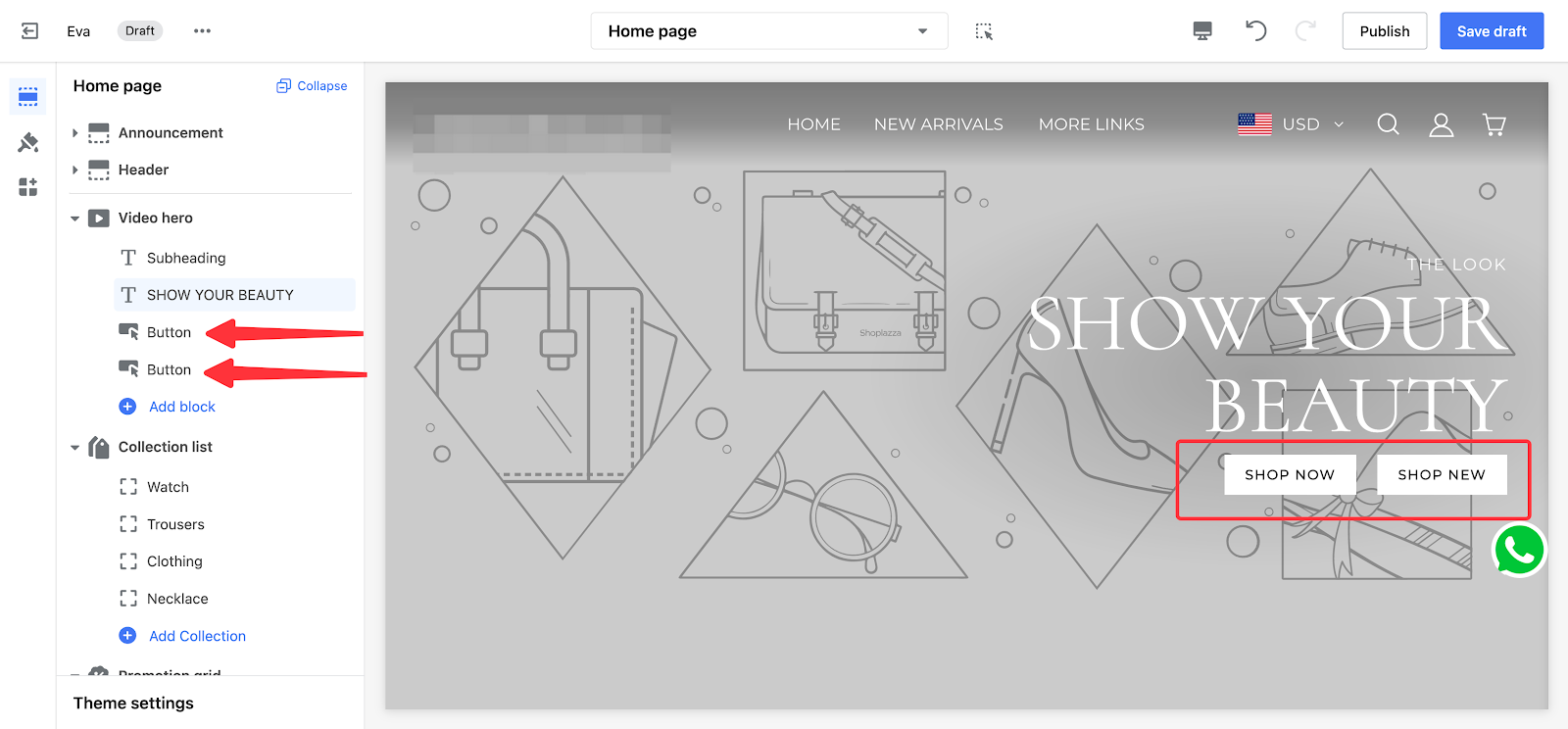 Your hero content is designed to expose as many potential customers as possible to your brand. With all the extensions Shoplazza provides, you can make your brand story even more appealing.
Related topics