As a merchant, you have the opportunity to enhance your online store by customizing the landing pages for your Product Detail Pages, Collection Pages, and Custom Pages. By using Shoplazza's Theme Editor, you can easily personalize these pages to create a unique and engaging shopping experience for your customers. This not only adds to the visual appeal of your store, but also significantly boosts your marketing effectiveness.
Here's what you can customize:
Products Page: On this page, you can display key details about your products, like special features, notes, and discount info. You can also choose the order in which these details appear. This helps showcase your products better and can boost sales.
Collection pages: Create your own unique page for your collections. Choose the look of the collection based on what you're trying to sell. You can also arrange everything on your page in any order you prefer. You can even add extras like other albums, products, or pictures and text.
Custom pages: Create your own special details page for your custom page. Fill it with content like forms, just the way you want. Arrange the images and words on your custom page as you like. You can also play around with different display effects to make it more varied and interesting
To customize the appearance of your pages, head over to your Shoplazza Admin > Online Store > Themes. Then click on the Customize button.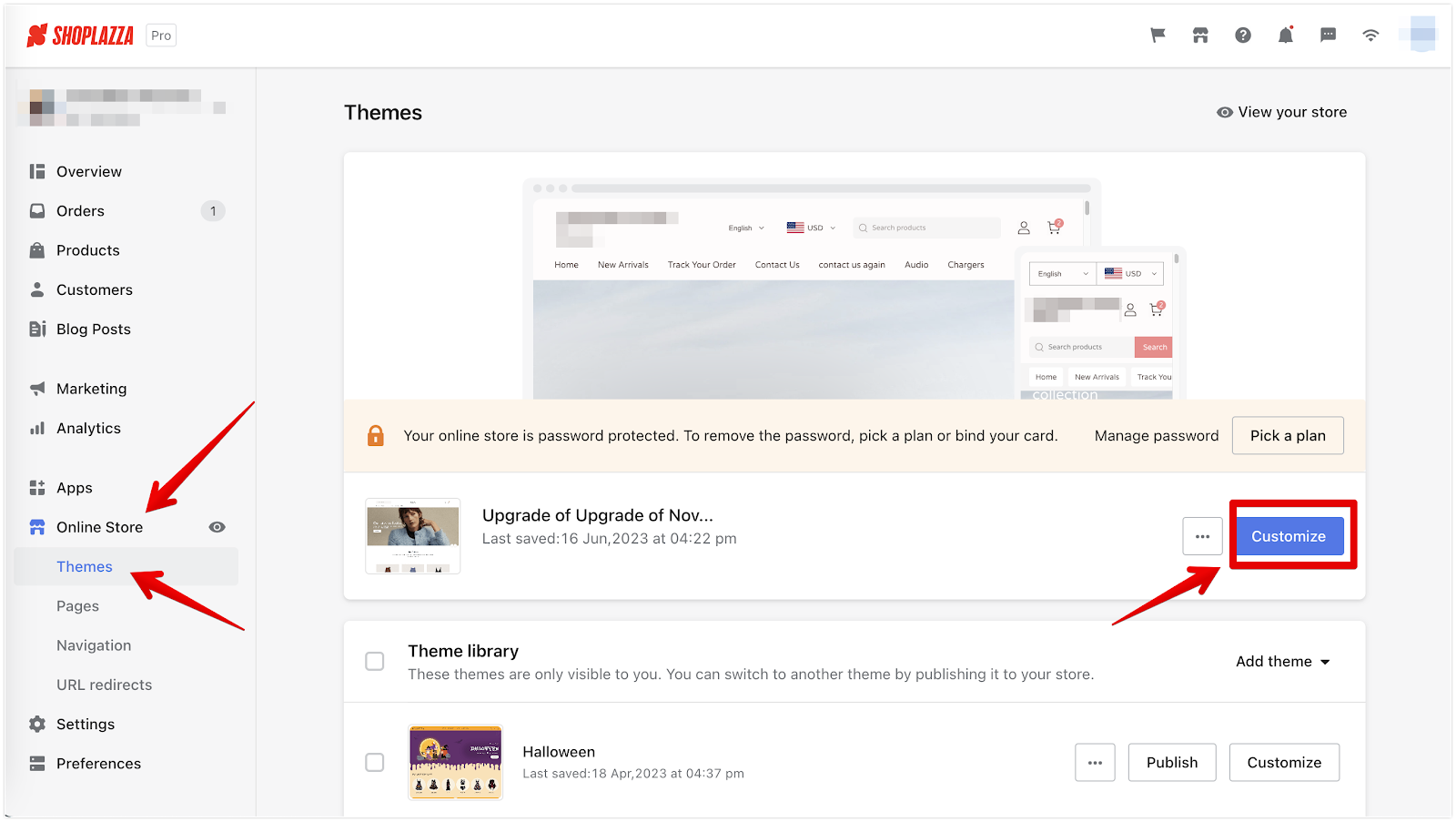 Next, locate the dropdown menu and choose either the Products Page, Collections Page, or Custom pages. This allows you to personalize your store's design and layout according to your specific needs and branding. Select the page you want to set, and configure it by adding, hiding, moving, and editing cards. This way, you can customize the content and arrangement of your chosen page to showcase your products or information in the most effective way.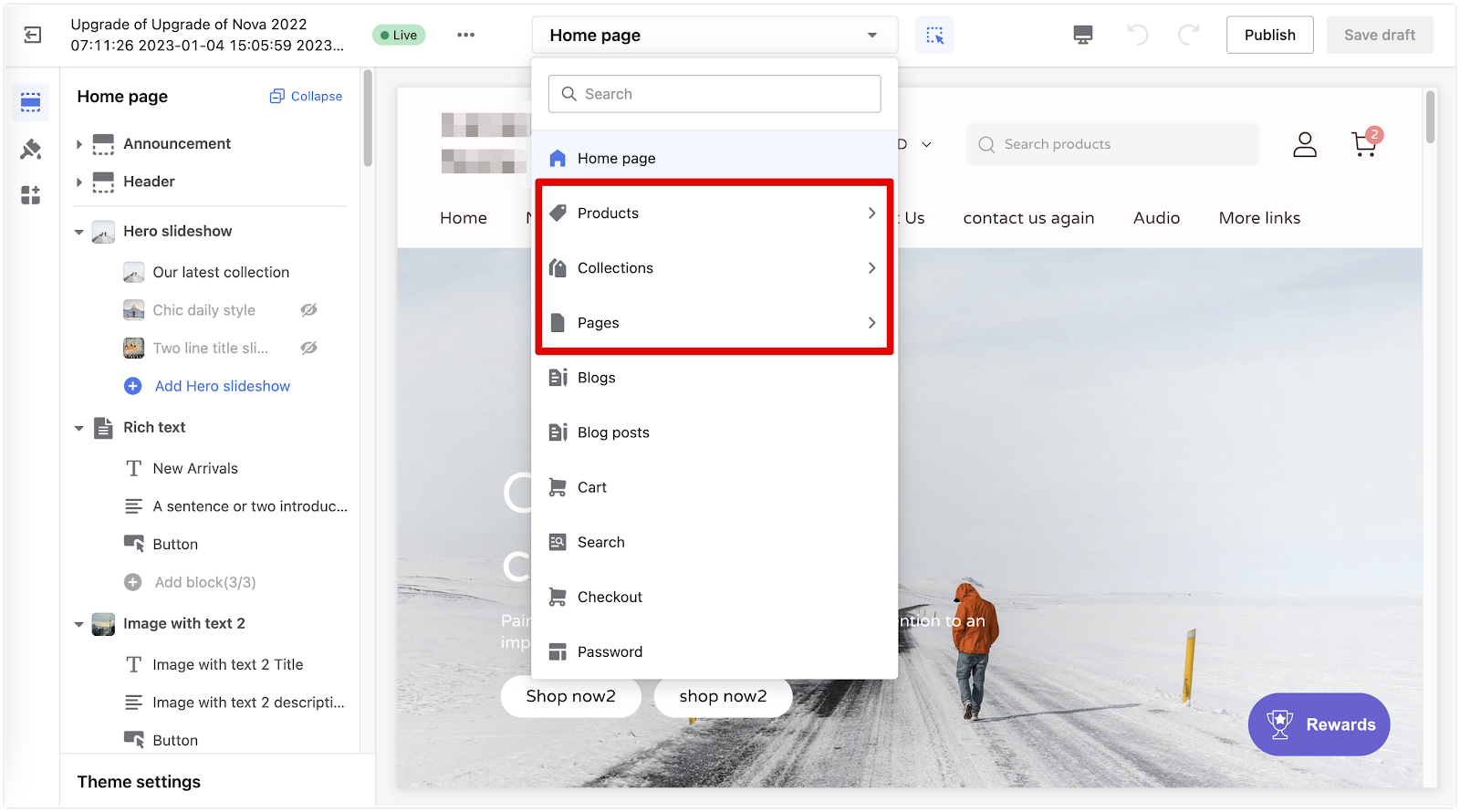 It's important to know when you make changes to the default product, collections, and custom pages, those changes will be automatically reflected across all associated pages. However, if you wish to customize a specific product, you have the option to create a new product page by clicking on Create Product. This allows you to make targeted changes that will only be applied to the selected product's dedicated page.
Additionally, the theme provides a selection of built in theme cards that can be utilized to configure the page layout. To explore the full range of supported cards for the page, simply click on Add Section. This feature enables you to conveniently choose and incorporate the desired elements into the page design.
Once you have finalized the desired settings and modifications, remember to publish the theme to ensure that the changes are visible on the customer-facing side. Publishing the theme makes your customizations accessible and visible to customers, showcasing the updated content and design on your website.
Related Topics