Branding is a vital part of your online business and having logo images displayed consistently throughout your web pages can help establish the presence of your company and strengthen its reputation.
You may use the logo list to display associated subsidiaries or company sponsors and websites as well as featured brands to gear your marketing and establish a presence of brand identity.
Note
The logo list is exclusively featured in the default template of Eva.
This section is useful when:
You want to establish a reputable brand image and interest your targeted audience in knowing more about what you have to offer.
You want to distinguish your product and services from other competitors in the market.
Creating a logo list
1. Navigate to your Online store in Shoplazza Admin > Themes > in Theme library, click Add theme from the top right to create a new Eva theme or you may use any existing Eva template.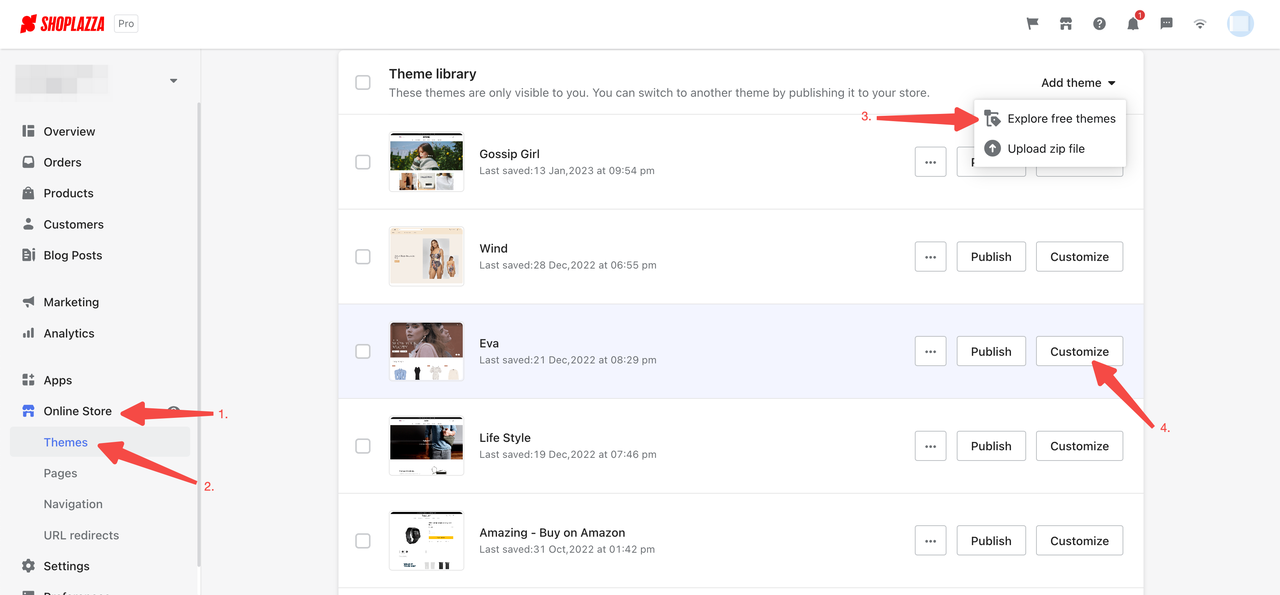 2. Click the Add section to see more available sections for this theme.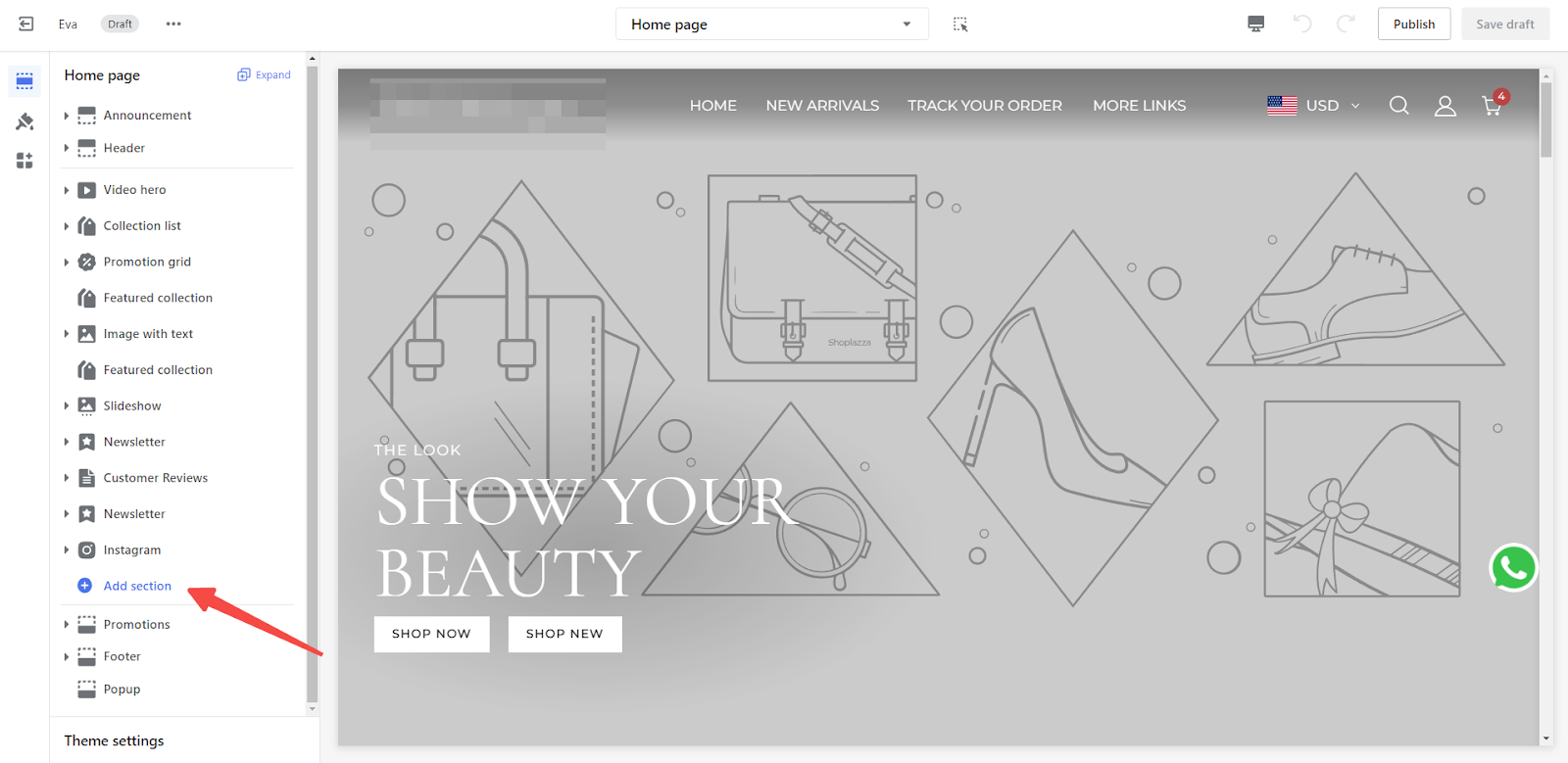 3. Under THEME SECTIONS, select Logo list section and customize your configurations.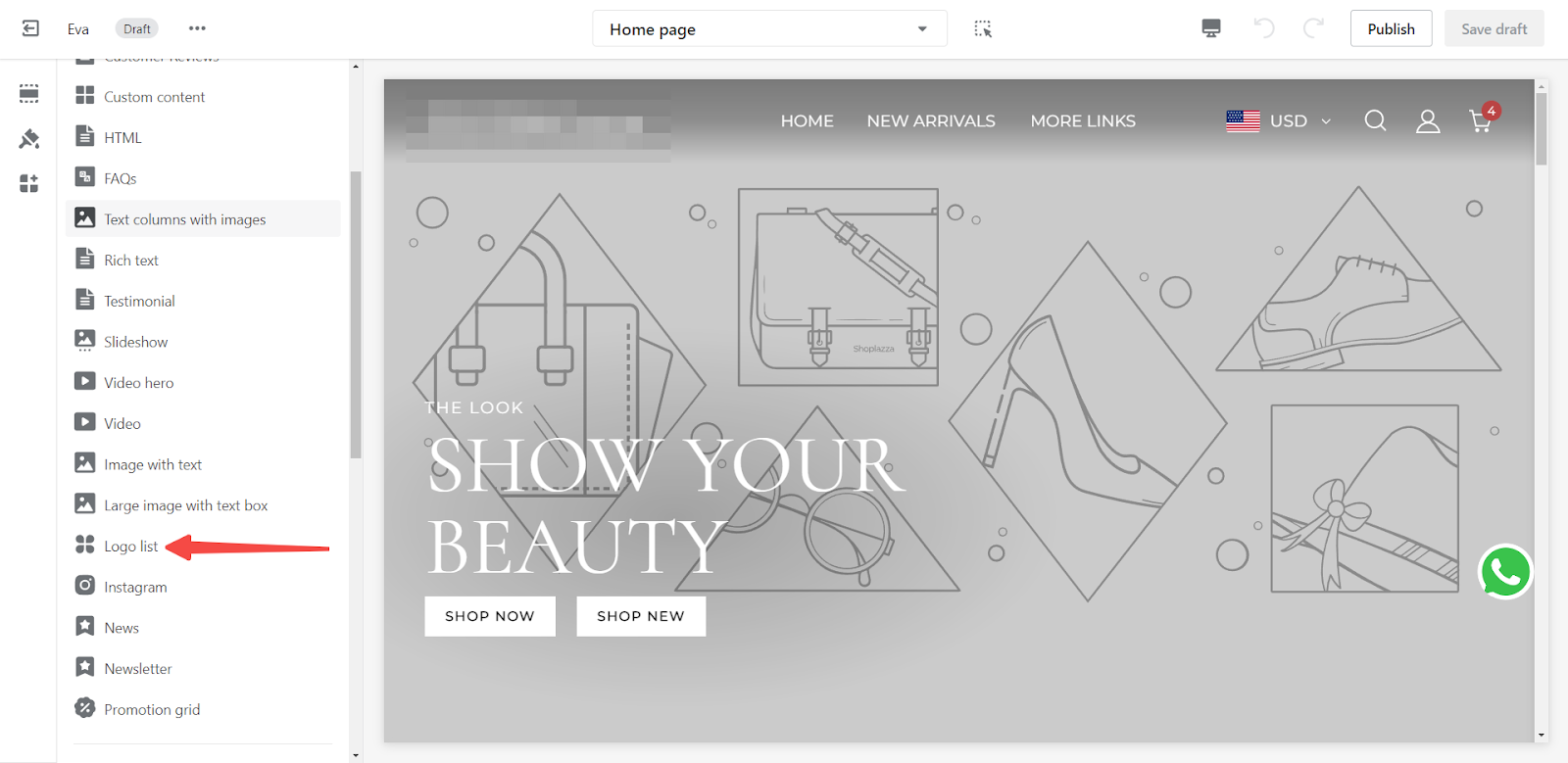 4. If you would like to reposition the Logo list section, use the Drag indicator to place anywhere on the layout.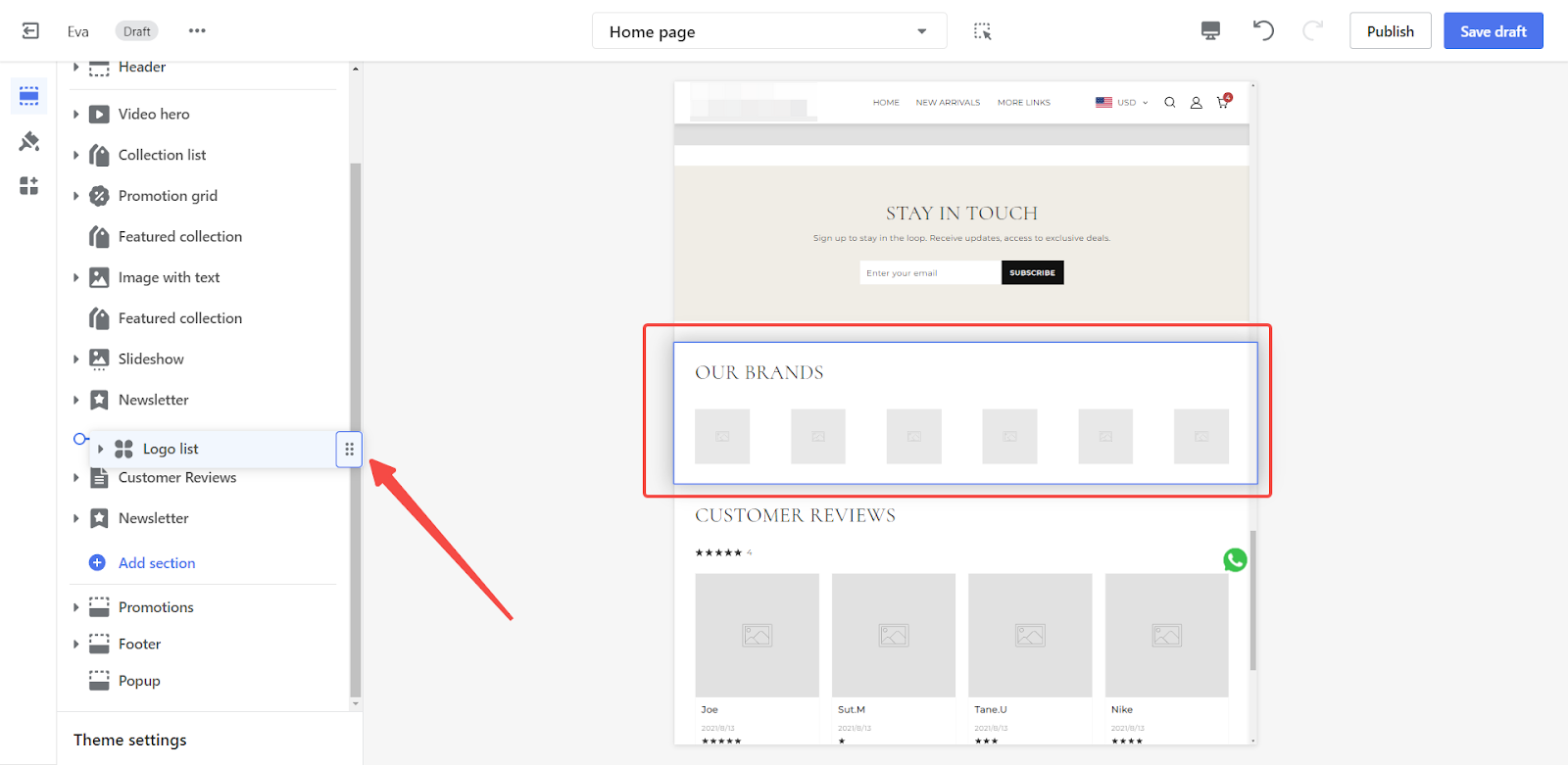 5. In settings, replace the default title with your customized heading.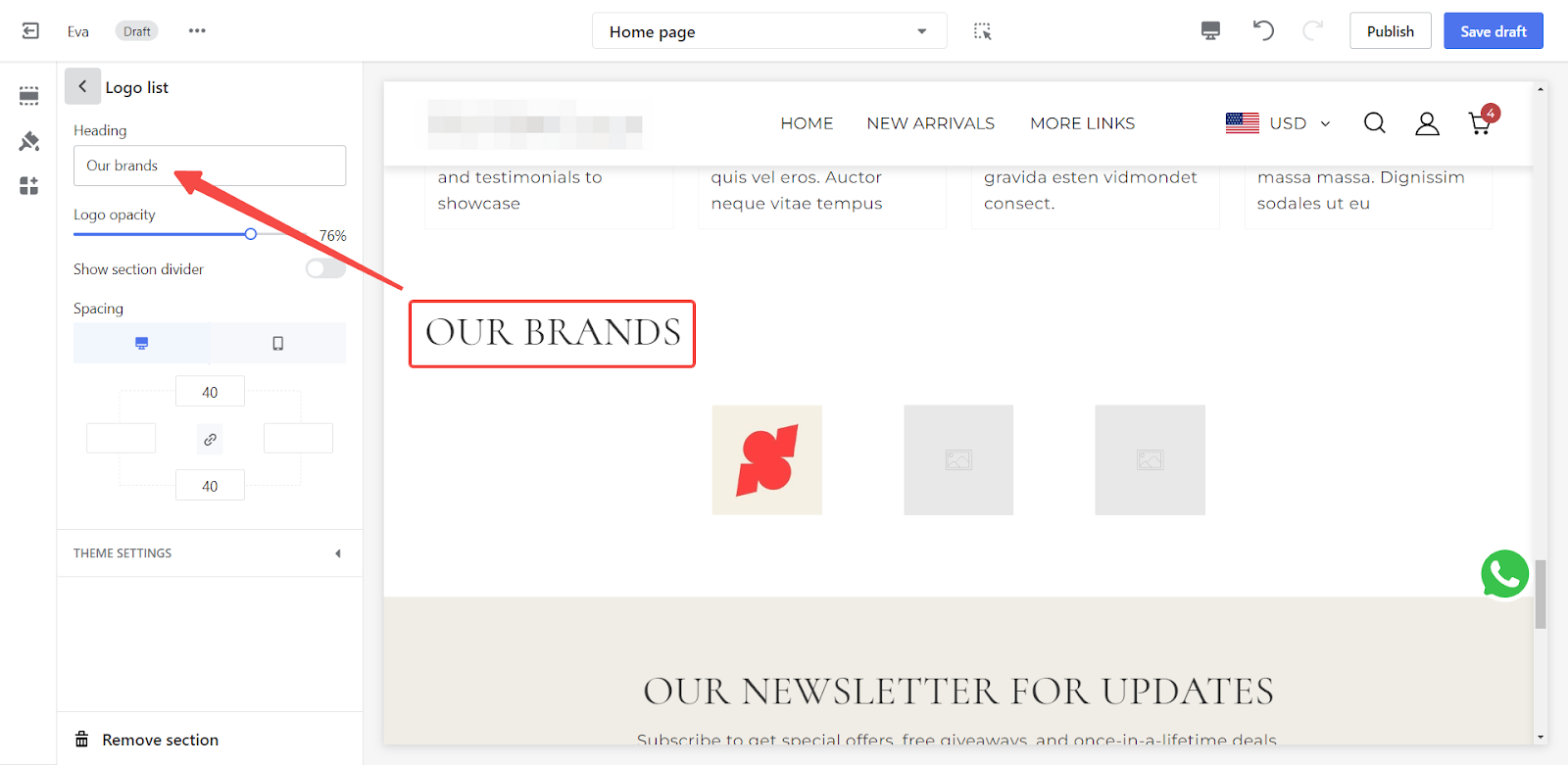 6. The opacity slider adjusts the transparency of your image and how well it interacts with other elements.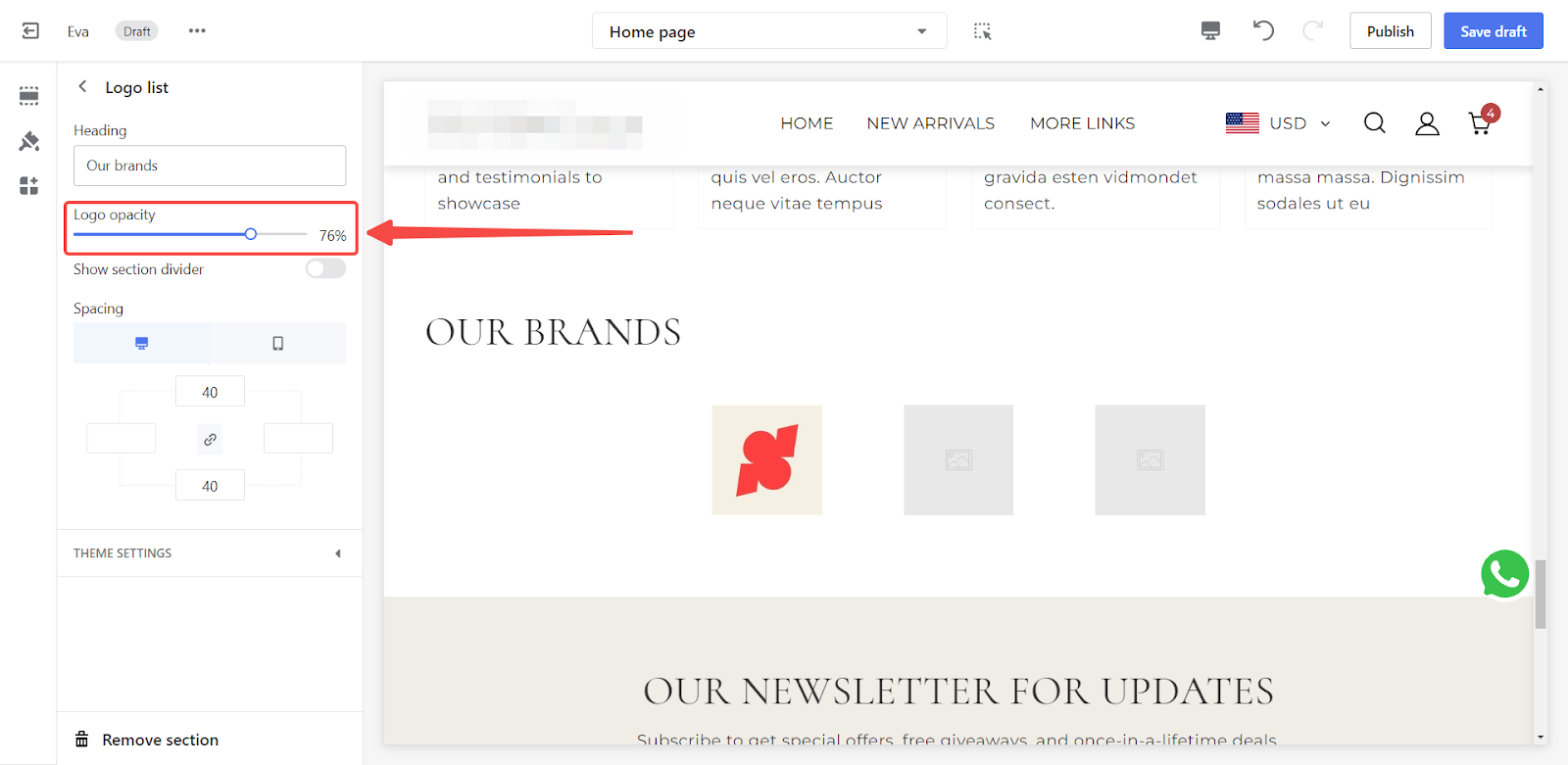 7. Enable section divider to create a line that marks boundaries between other sections.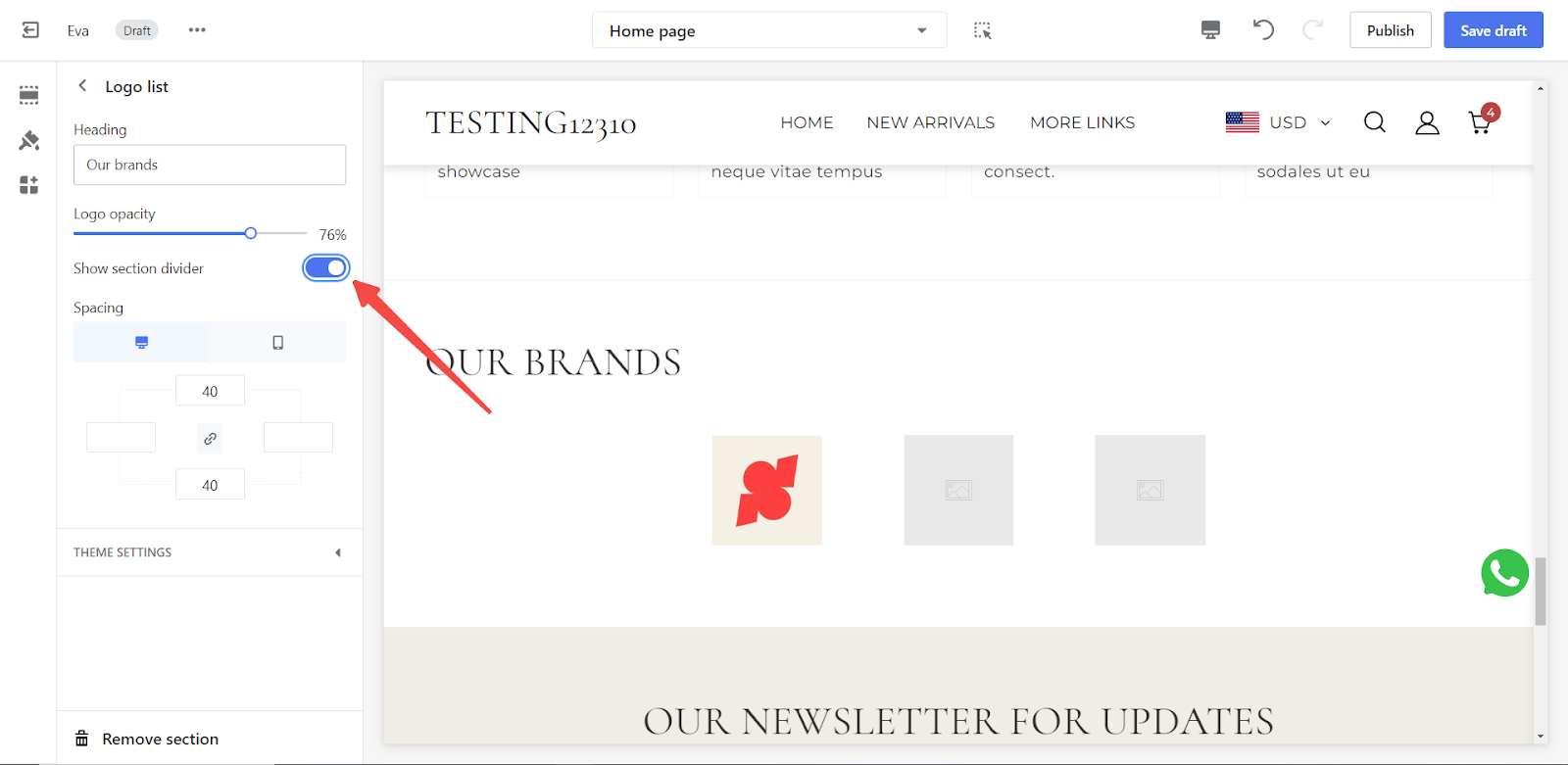 Section padding
1. The padding editor is used to generate extra space around the section you create. Activate the "linkage icon" and type a value (measured in pixels) in any of the 4 columns to add buffers around the section or you may manually adjust each input by disabling the "linkage icon" in the centered area.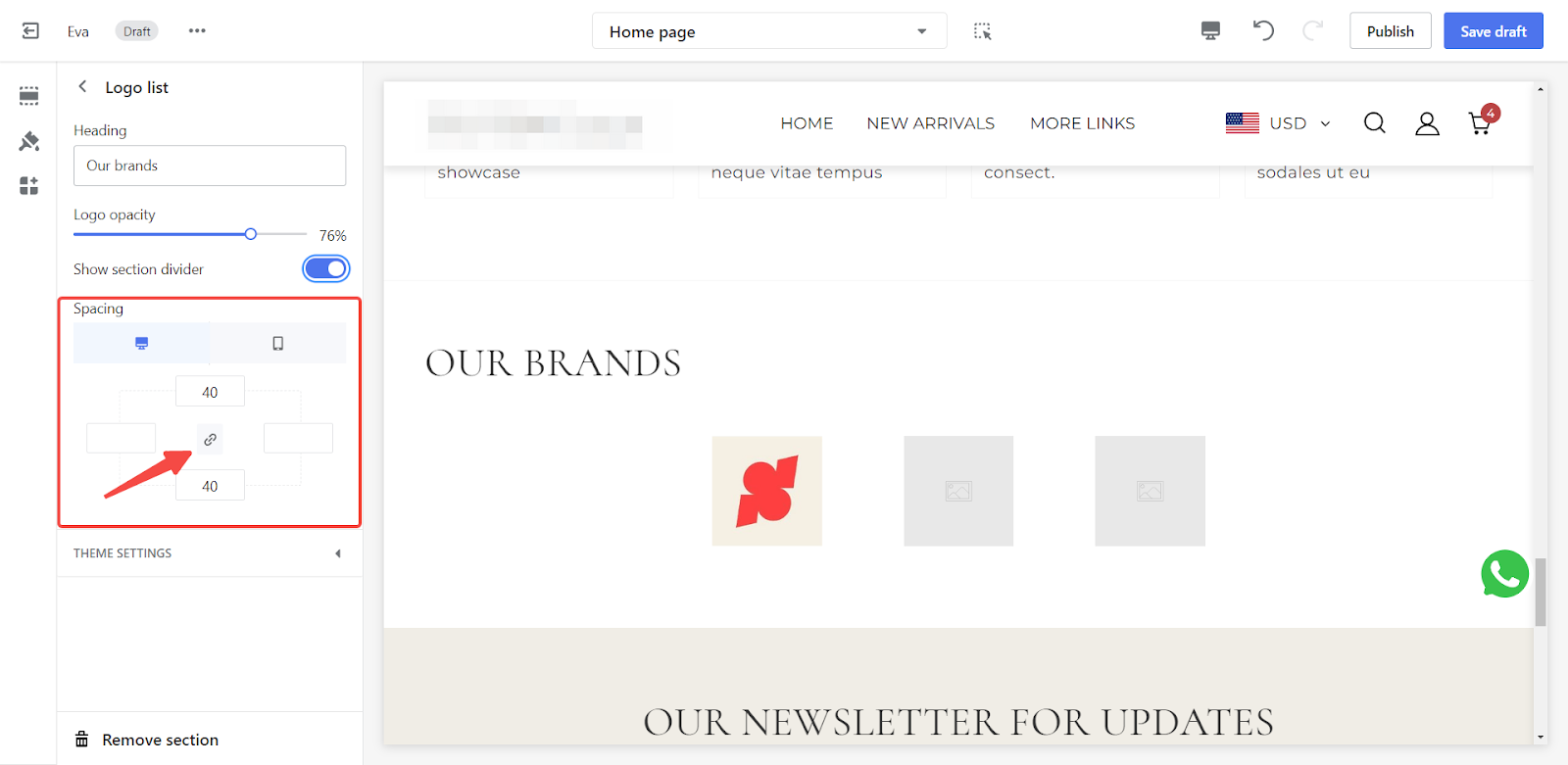 2. The screenshot below is an example of using 50px spacing on each side.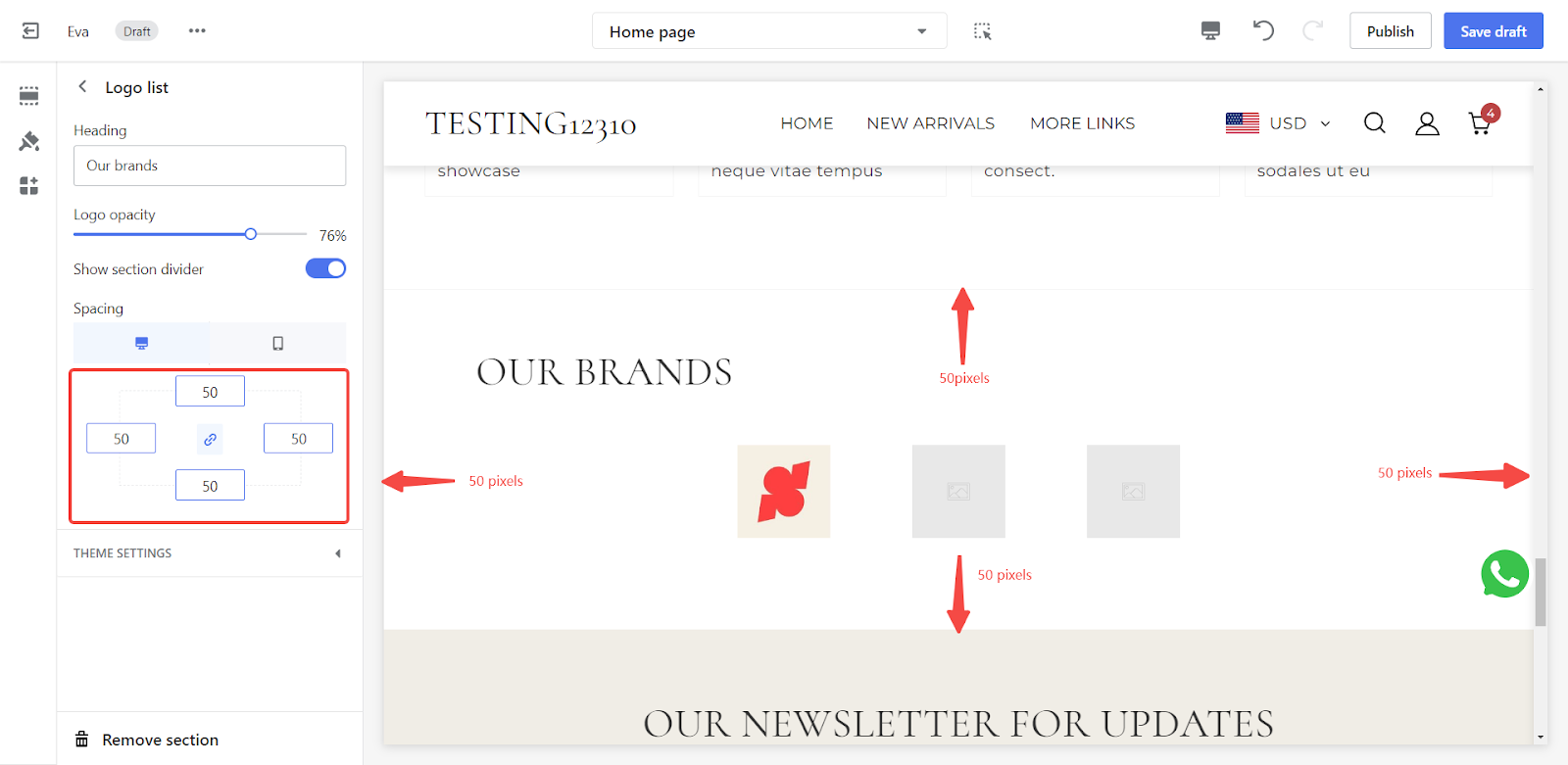 Setting up the logo list
1. By navigating through the section block, you can edit each individual block.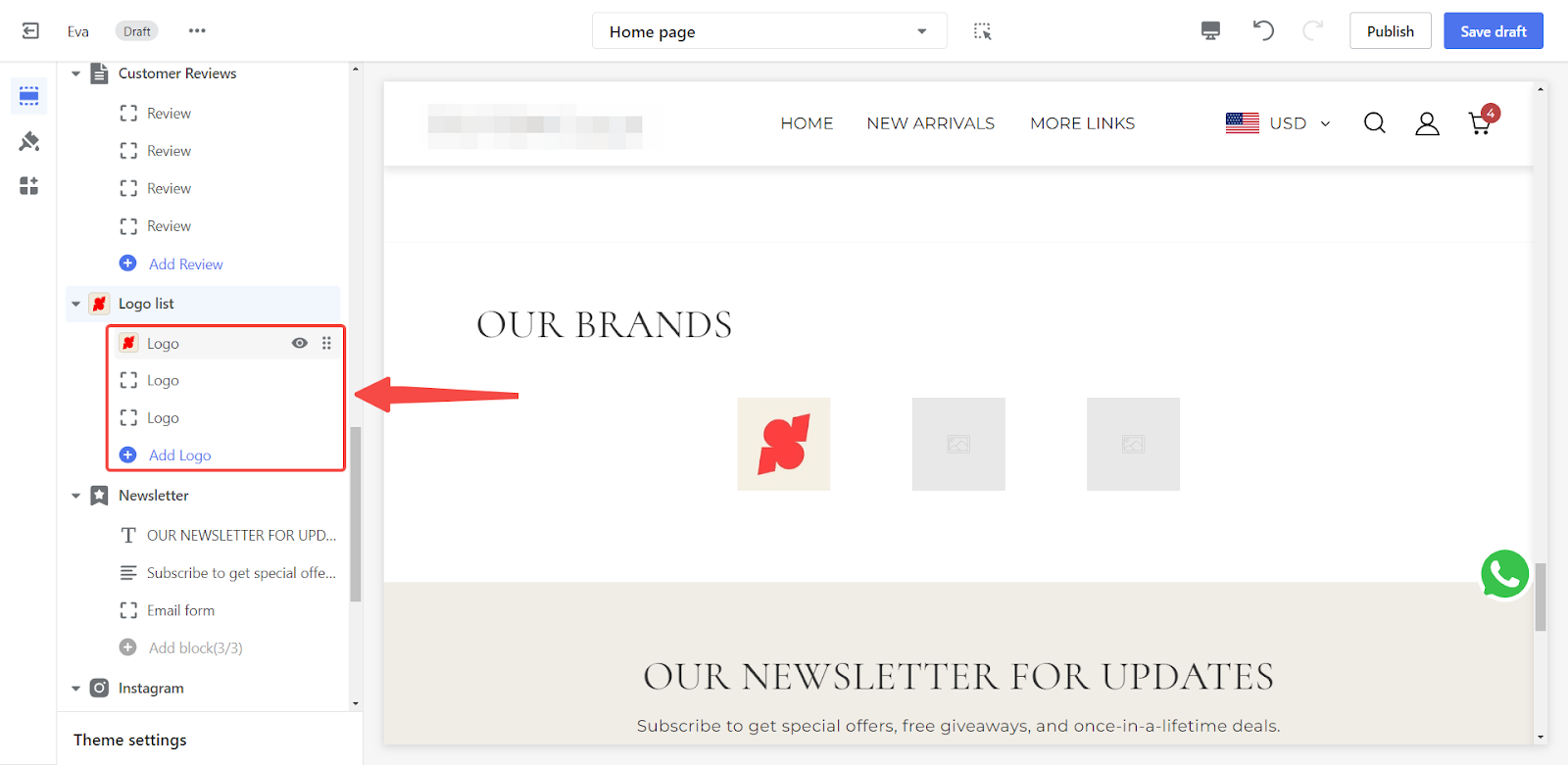 2. Upload a brand logo and assign a link to make it clickable.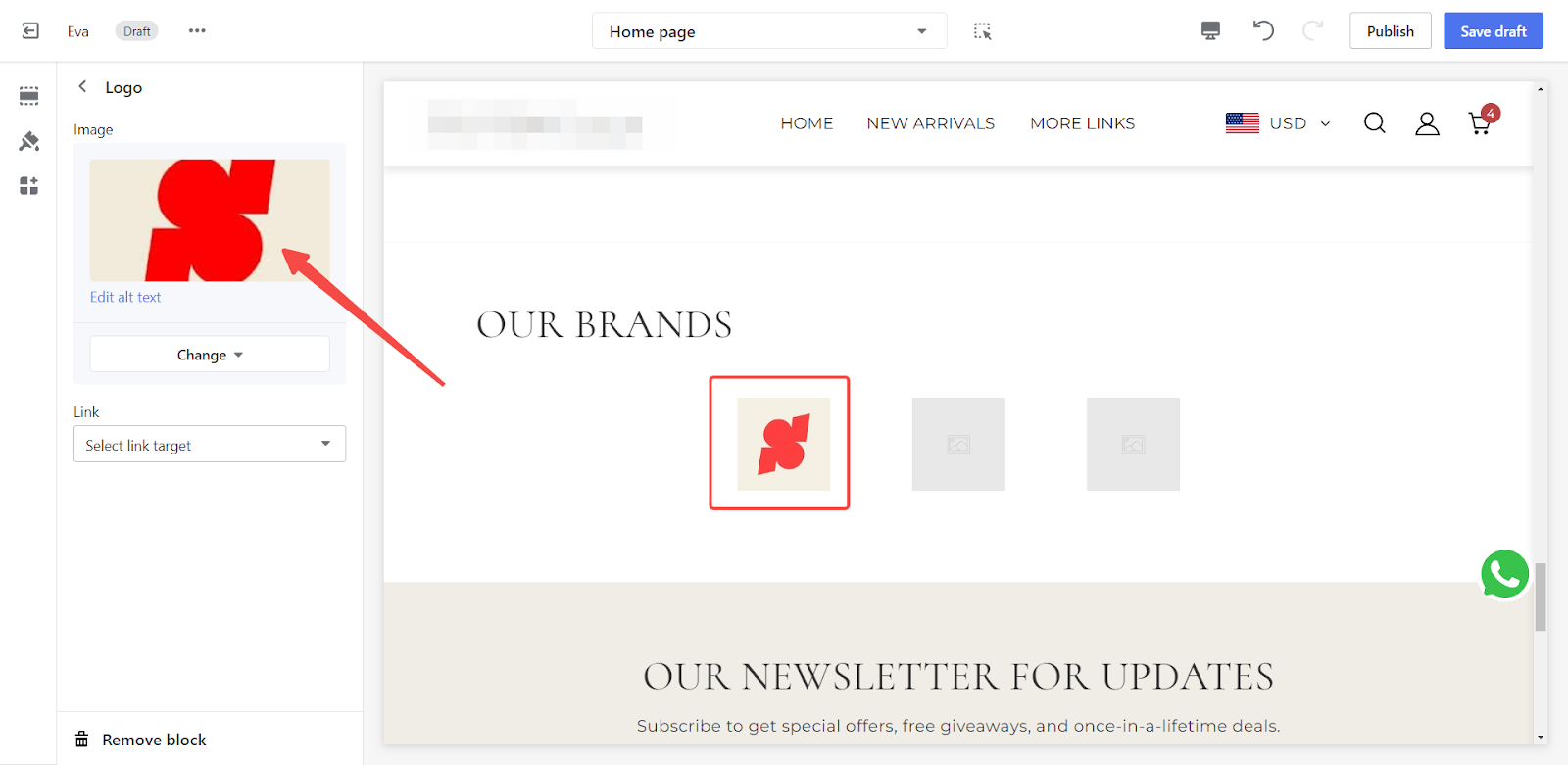 Incorporating visuals conveys your business vision. Showing a list of companies you have collaboratively worked with validates your professionalism in the industry and helps foster trust.
Related Topics