The new feature of domain redirection automatically redirects visitors to their corresponding domains according to their IP address. For example, let's say if your Canadian domain is .com/ca and your Chinese domain is .com/zh and visitors from China accesses .com/ca, they will be automatically redirected to .com/zh. After enabling this feature, your store will use temporary redirects between different URLs. Those temporary redirections allow search engines to approach all your URLs and compile indexes for them, making them searchable for your visitors. This feature helps enhance the shopping experience of customers by displaying content relevant to their language, currency, and region, which do a lot good in building familiarity and trust. It also improves international brand image and increases professionalism.
Setting domain redirection for your store
1. Access the domain redirection setting page in Shoplazza Admin > Settings > Markets and click Preferences.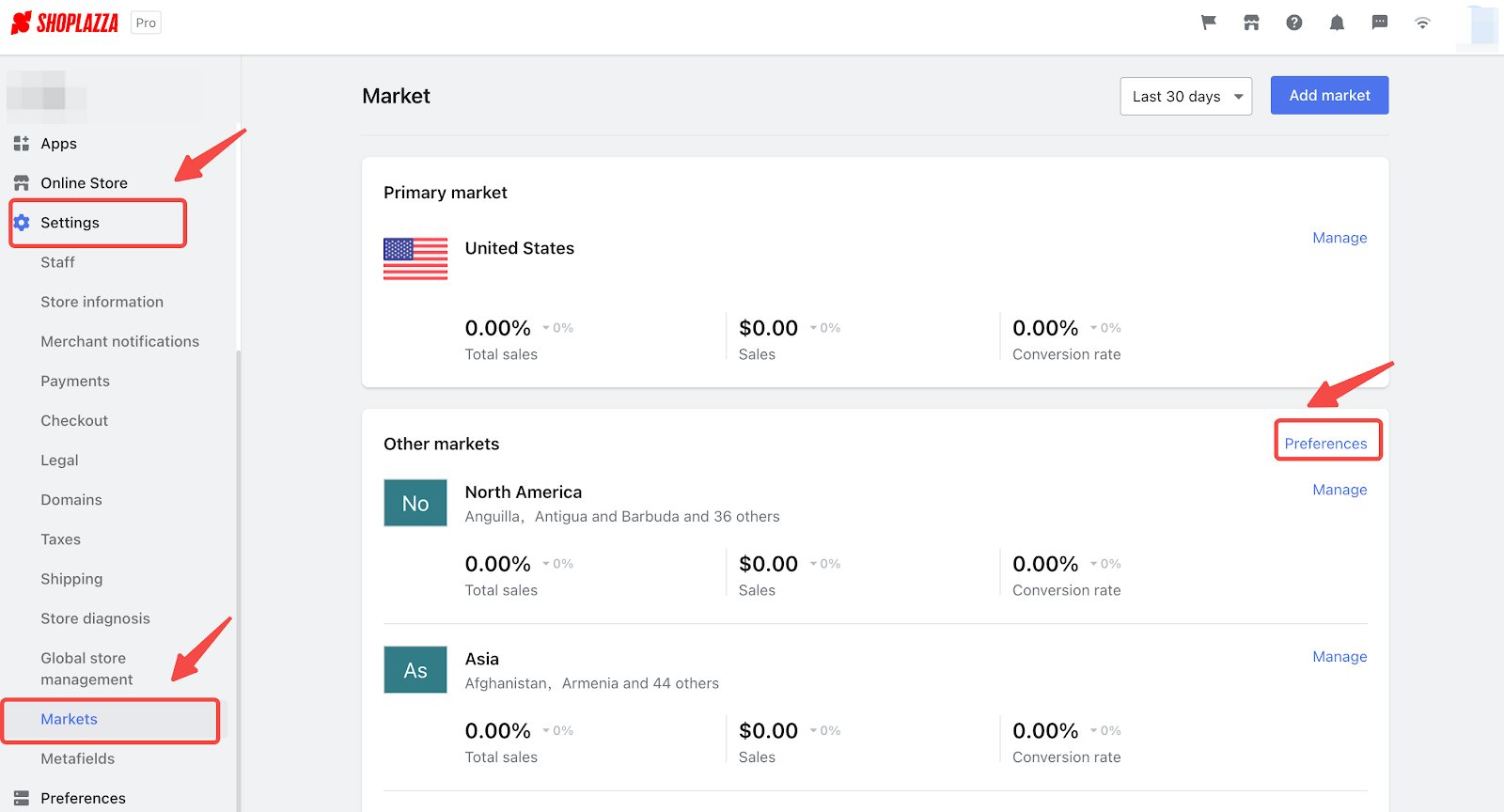 2. Tick the Domain redirection checkbox and click on the Save button on top.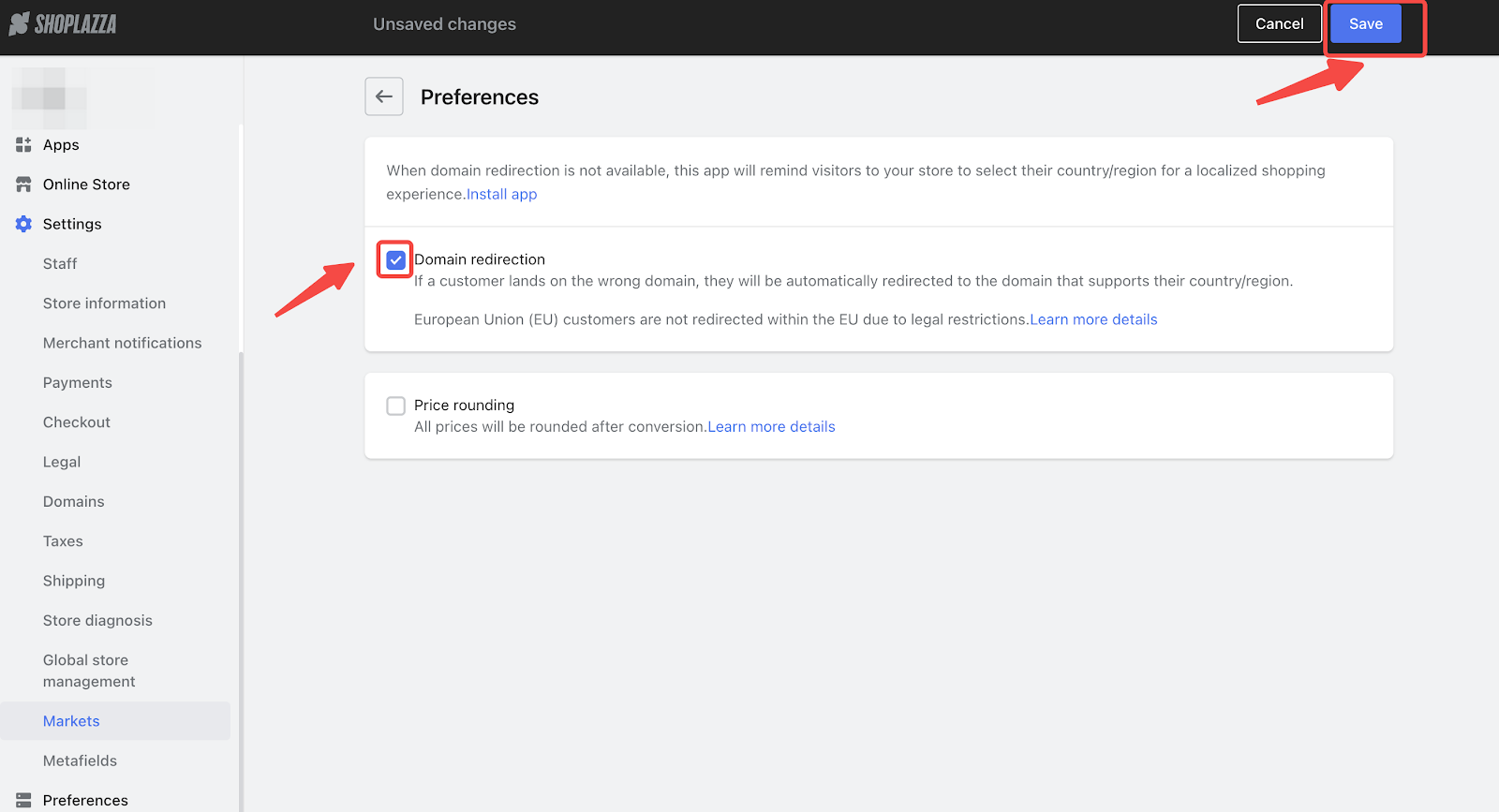 By using domain redirection, your visitors will automatically be redirected to different domains or subfolders based on their IP locations. Domain redirection helps make your store more approachable, user-friendly, diversified and professional.