A detailed and trustworthy review can enhance your store's credibility, making it more appealing to prospective customers. This feature allows you to send an email requesting a review automatically as soon as the purchase confirmation is complete. Adding a discount code to your review request emails could serve as a great incentive, fostering customer loyalty and inspiring repeat purchases.
Setting up your review invitation e-mail
Before accessing insights into your review invitation emails, you must first have it set up. Here are the steps:
1. Access the review invitation e-mail setup page in Shoplazza Admin > Customers > Notifications > Marketing strategies > Review invitation.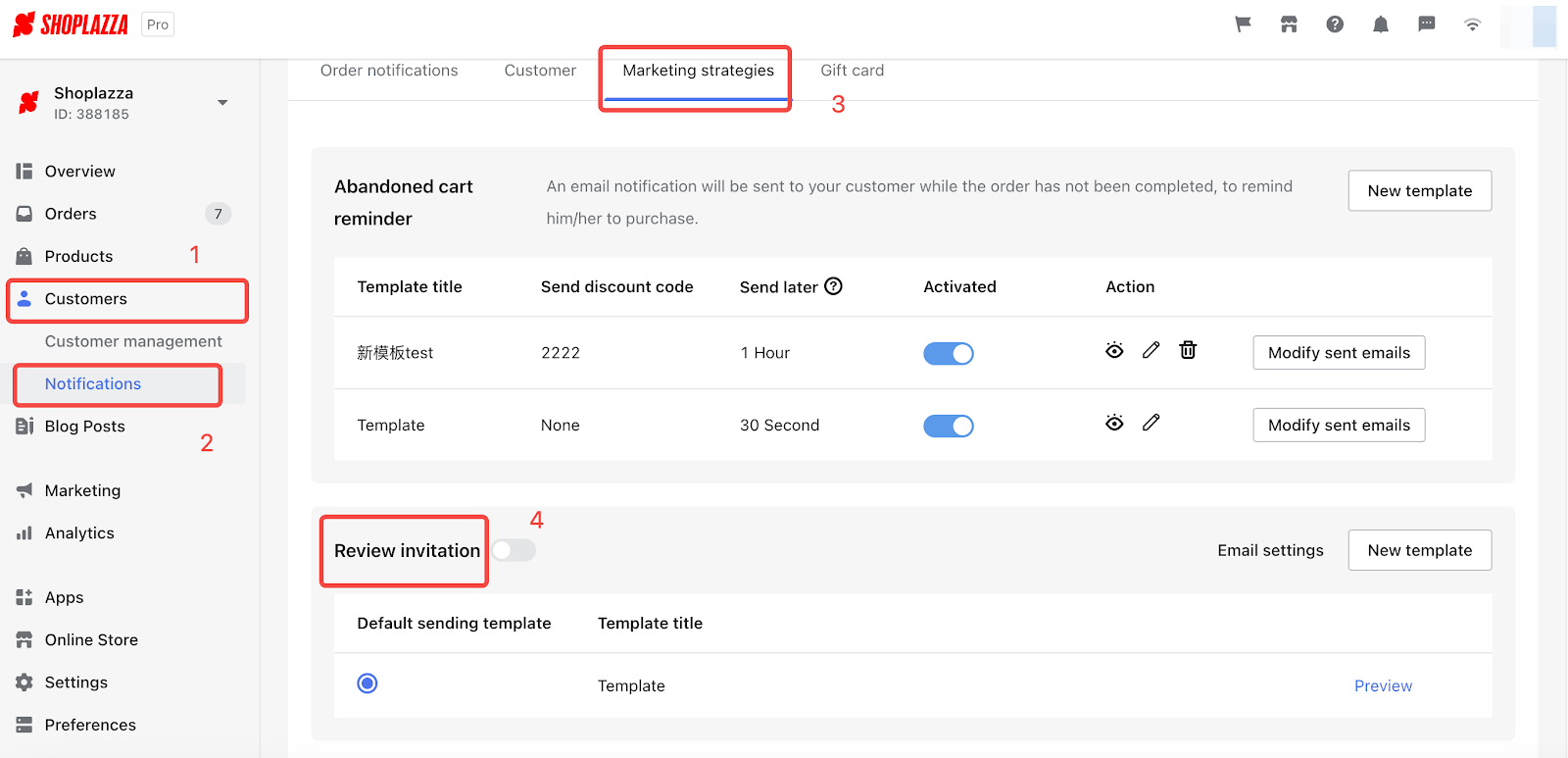 2. By using Email settings, you can choose the email sending time and whether to send coupon codes to customers providing high-quality reviews.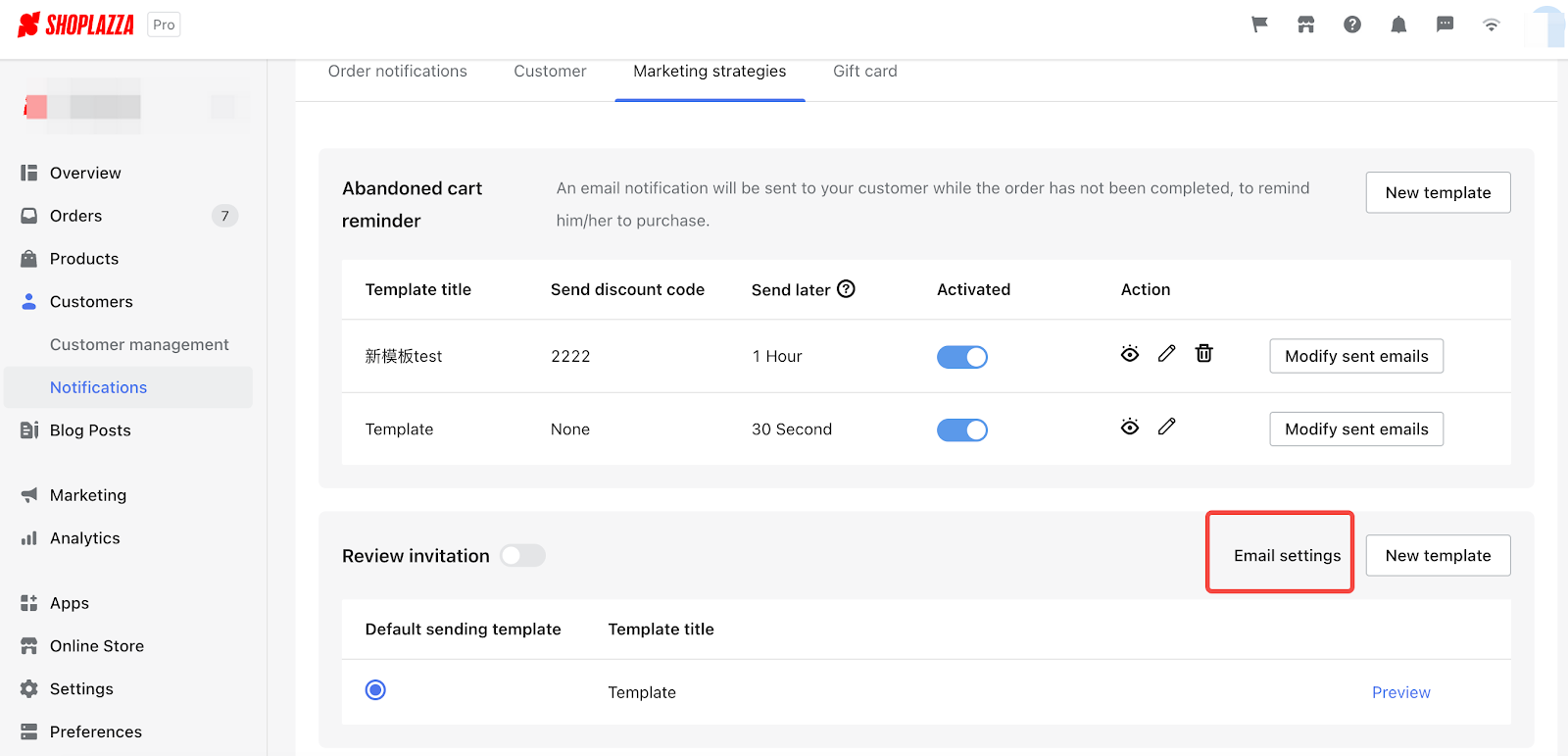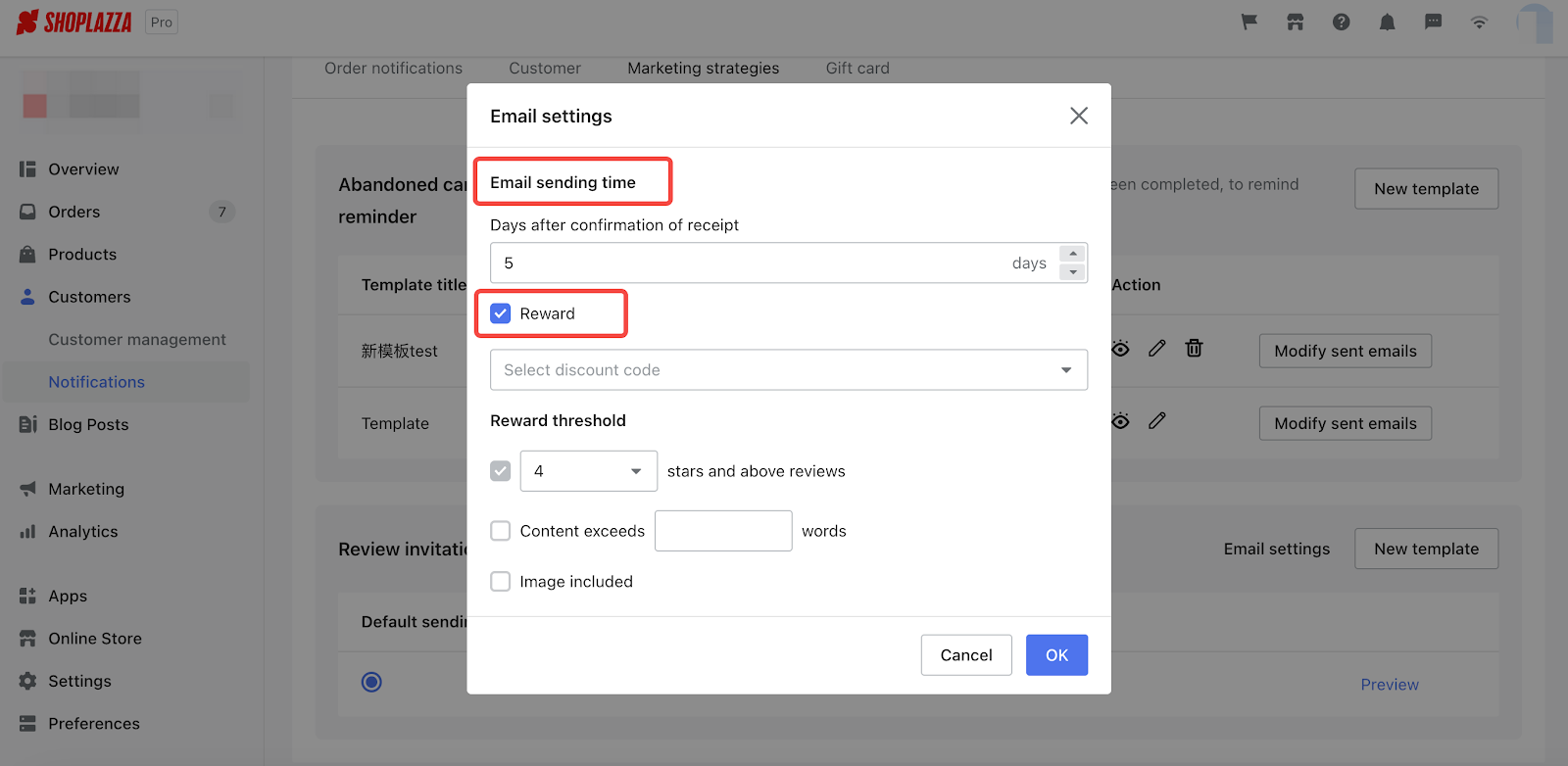 3. You can also create and choose your review invitation email template as shown in the screenshot below.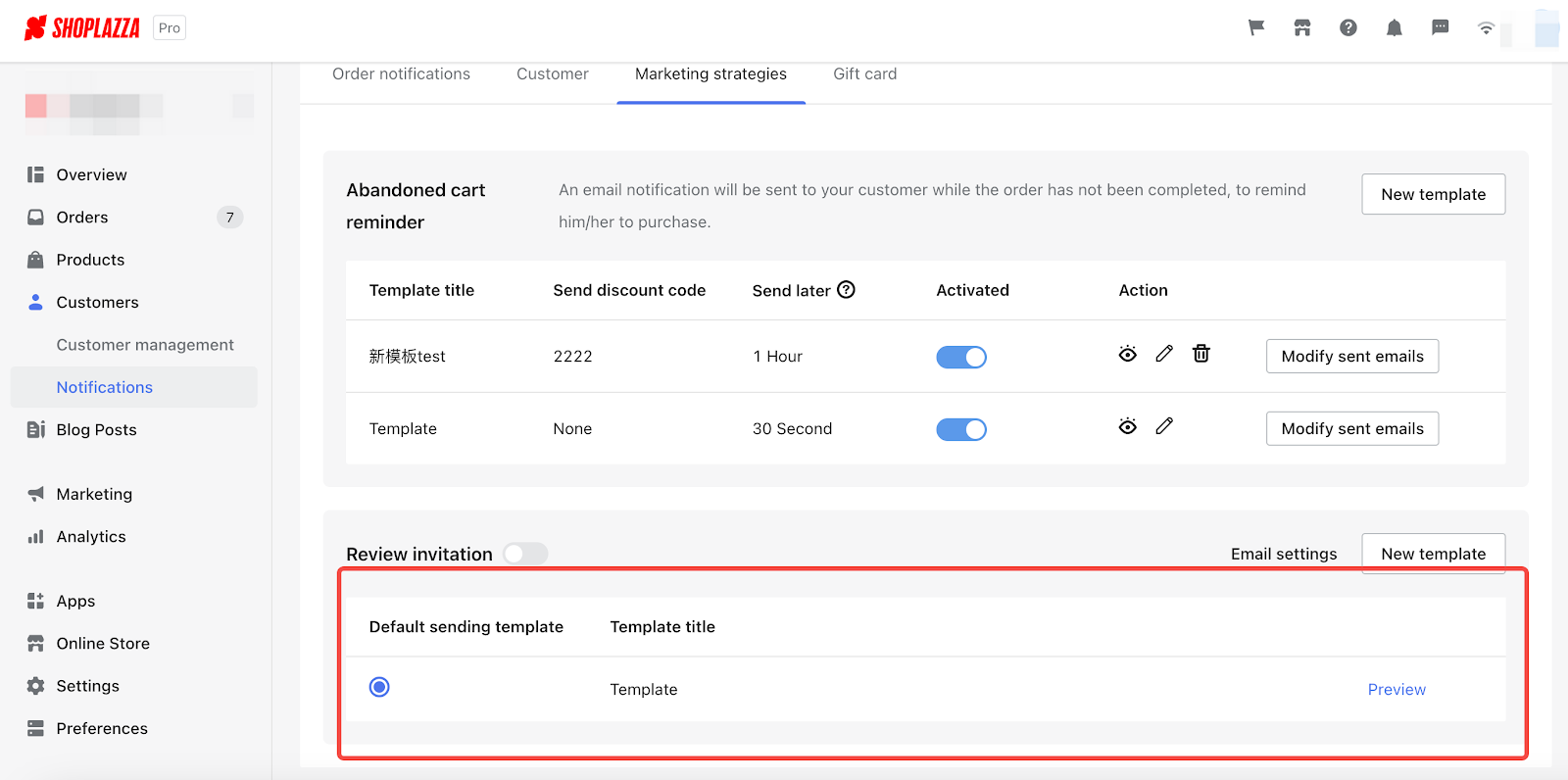 After finishing those settings above, your customers will receive an invitation email when they confirm their receipts. When customers submit reviews that meet the reward standard, the coupon code will pop up on the review page. At the same time, an email with coupon code will be sent to the customers to attract repurchase.
Checking the invitation email data
To access the email data page and review invitation insights, follow these steps:
1. Navigate to your Shoplazza Admin > Customers > Notifications. Under the Email tab, click on Data breakdown.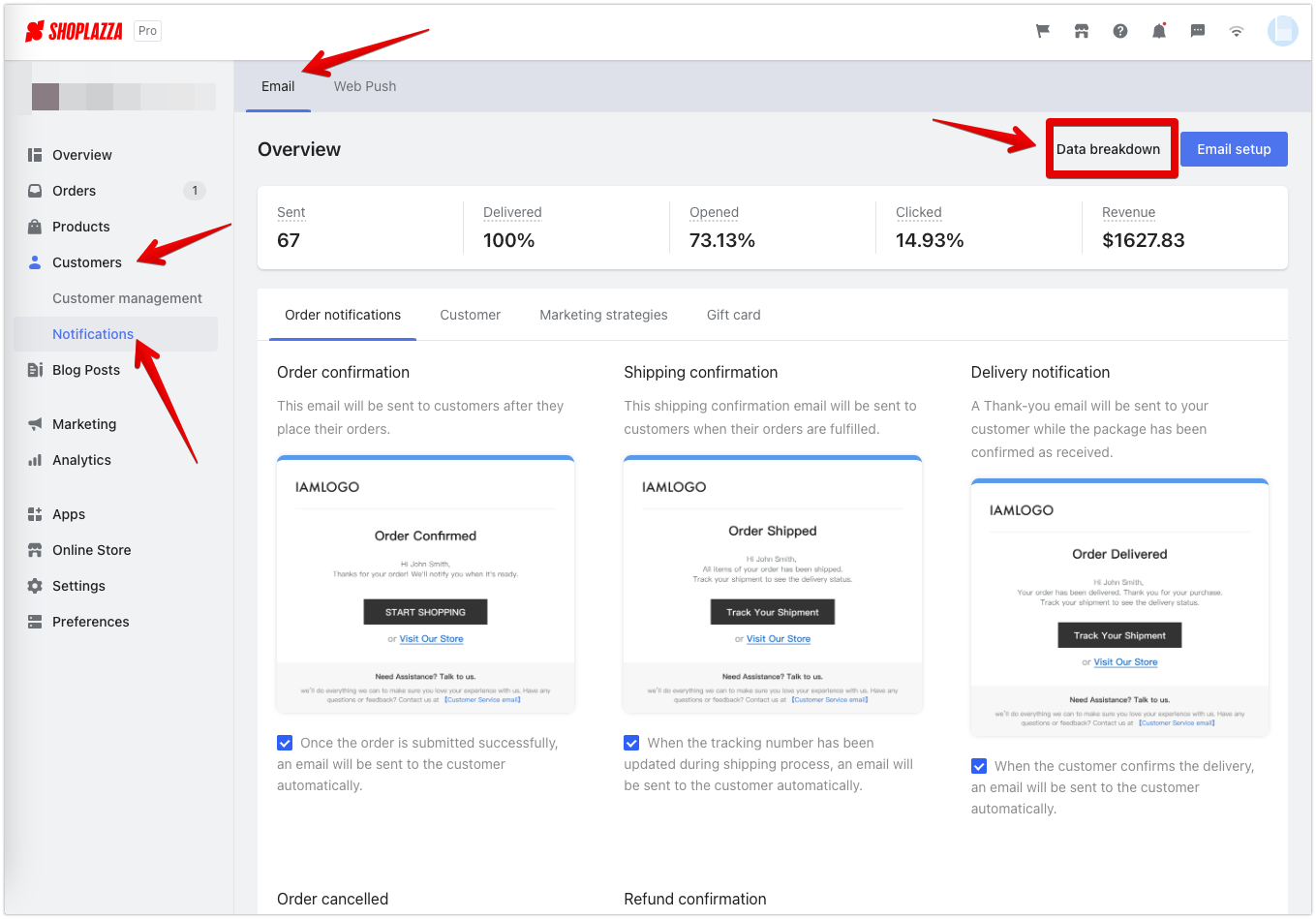 2. Choose the Marketing strategies tab.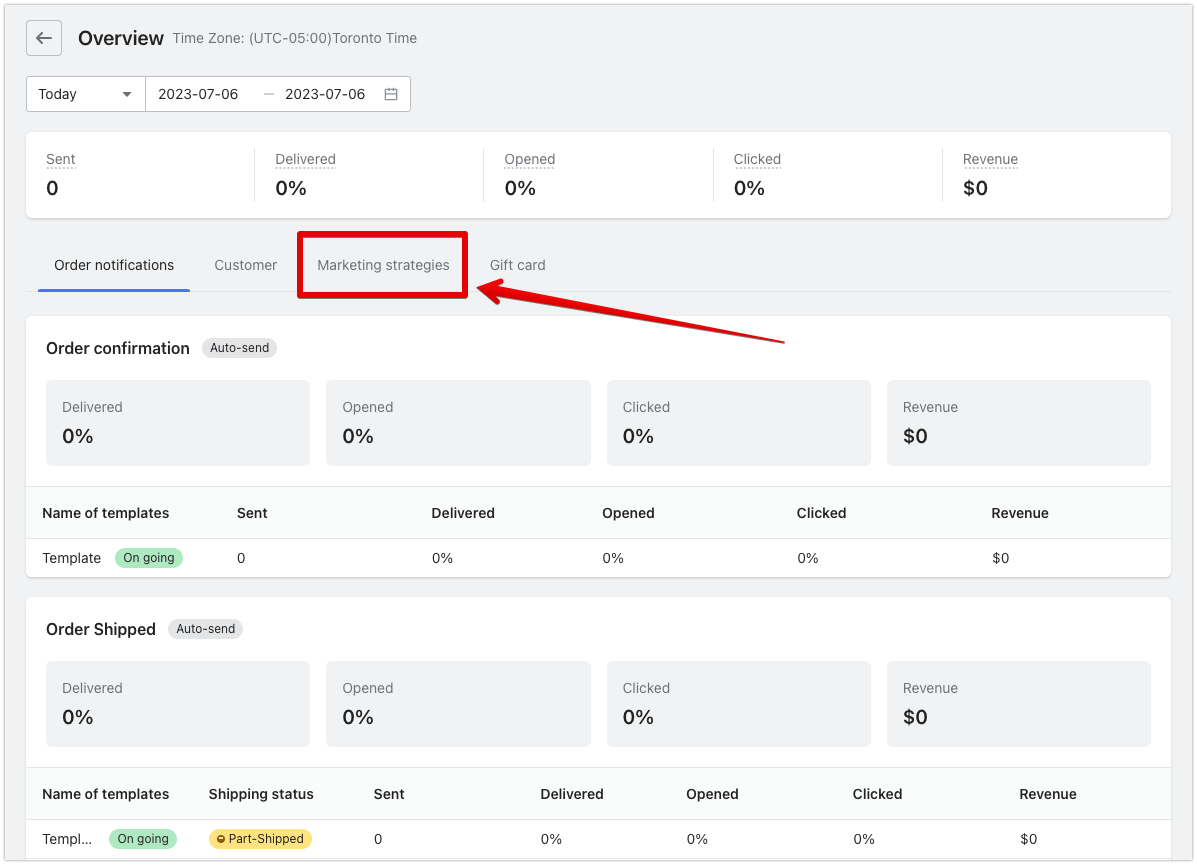 3. Scroll down the page until you reach the Review invitation section. Here, you'll discover valuable insights related to your review invitation. The email data page provides comprehensive information about the invitation emails that were sent out and the reviews customers have submitted.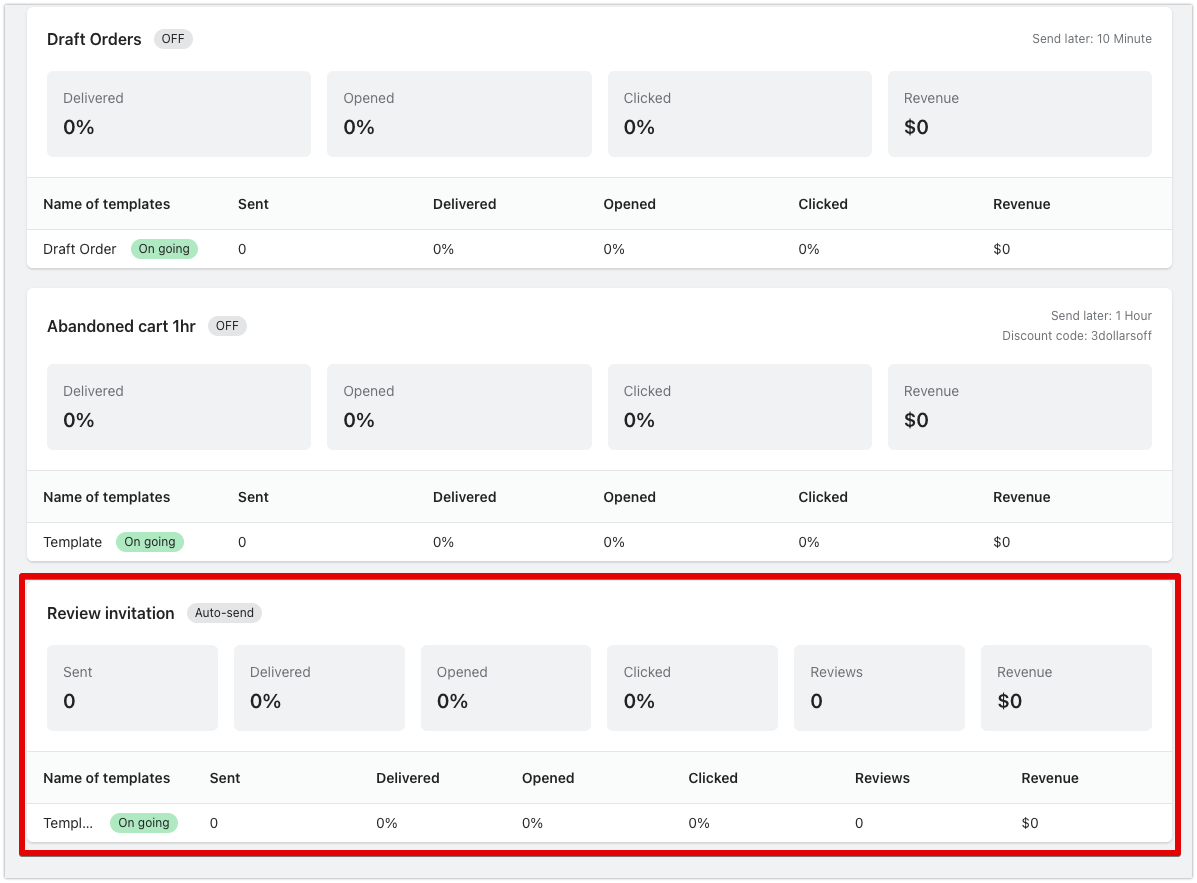 In summary, customer feedback is important for your business. Using our new review invitation feature, you can easily collect reviews and increase your store's credibility. Including a discount code in your emails is a simple way to thank customers and encourage future purchases. These tools can help your business grow effectively.