Setting up the text video section enables you to embed a video on your website and add a separate text space for customized descriptions. Having a short description and heading helps narrate your brand's story and explains the purpose of your linked content.
This section is useful when:
You would like to have a separate text/video space to incorporate your brand ideas and establish your unique identity in the marketplace.
You want to pair up your hero video with more descriptions to leverage customer's shopping experience.
Creating a text video section
1. Navigate to your Online store in Shoplazza Admin > Themes > in Theme library, click Add theme from the top right to create a new Brooklyn theme, or you may construct your webpages with any existing Brooklyn templates by clicking the Customize button.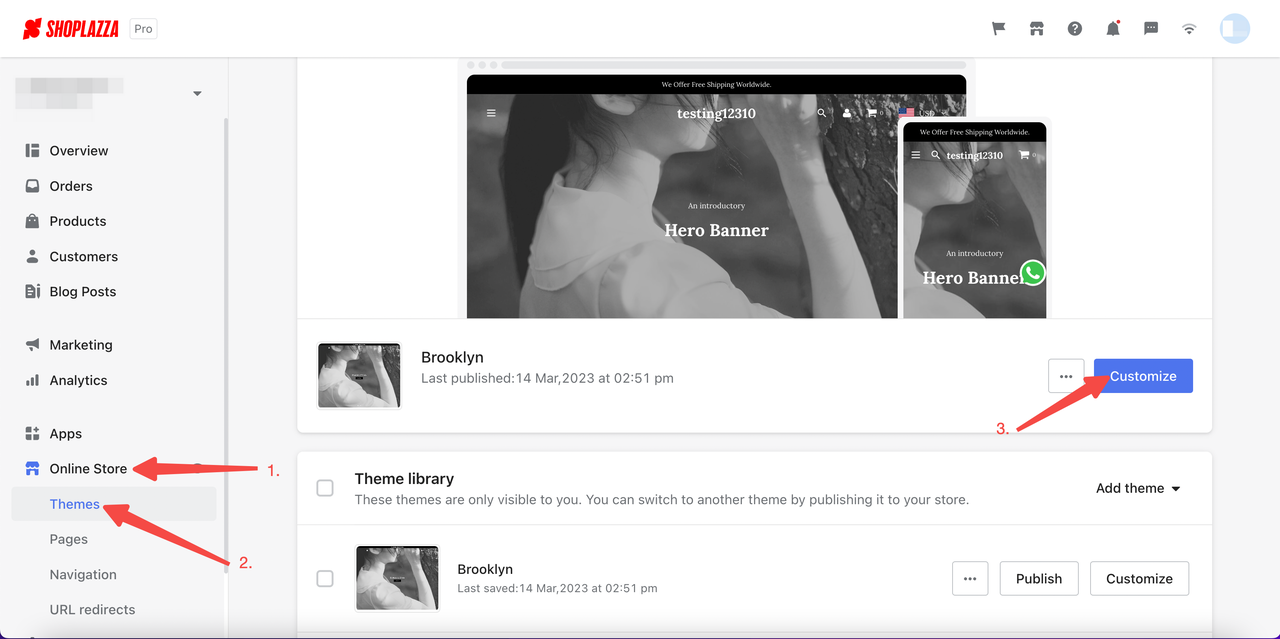 2. In the default Brooklyn template, click Add section to find the Text video section and configure your settings.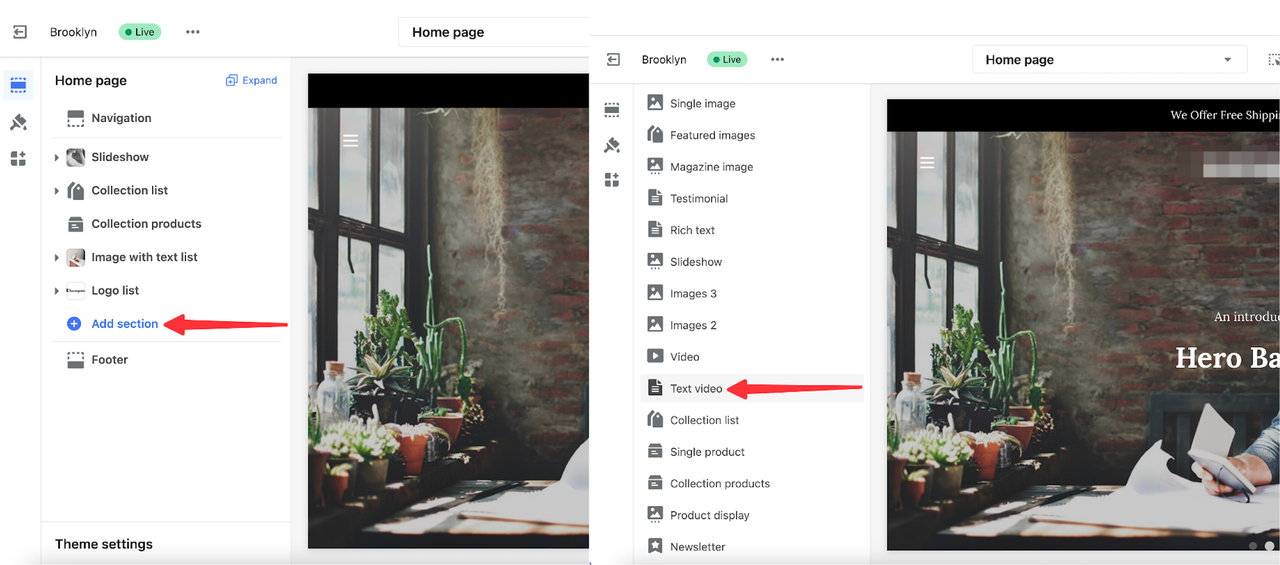 3. If you would like to reposition the Text video section, use the Drag indicator to place it anywhere on the layout.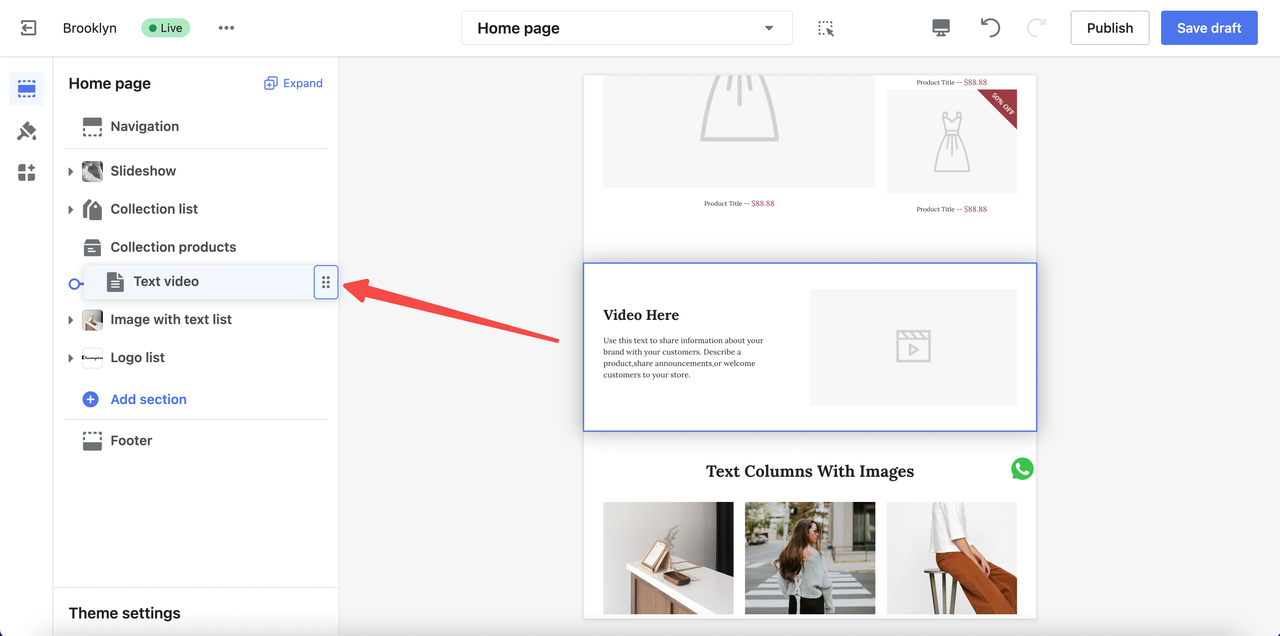 4. Clicking the section title will allow you to further adjust the properties of this section.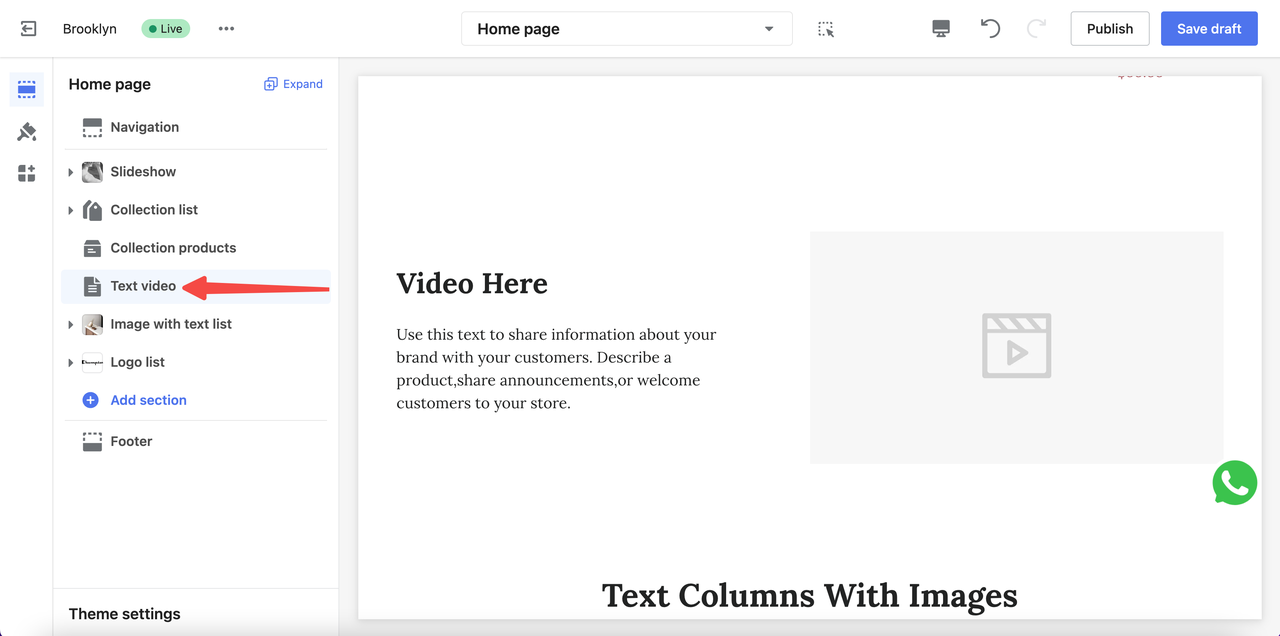 5. In the settings, you are given more options to customize text descriptions and link your hero video.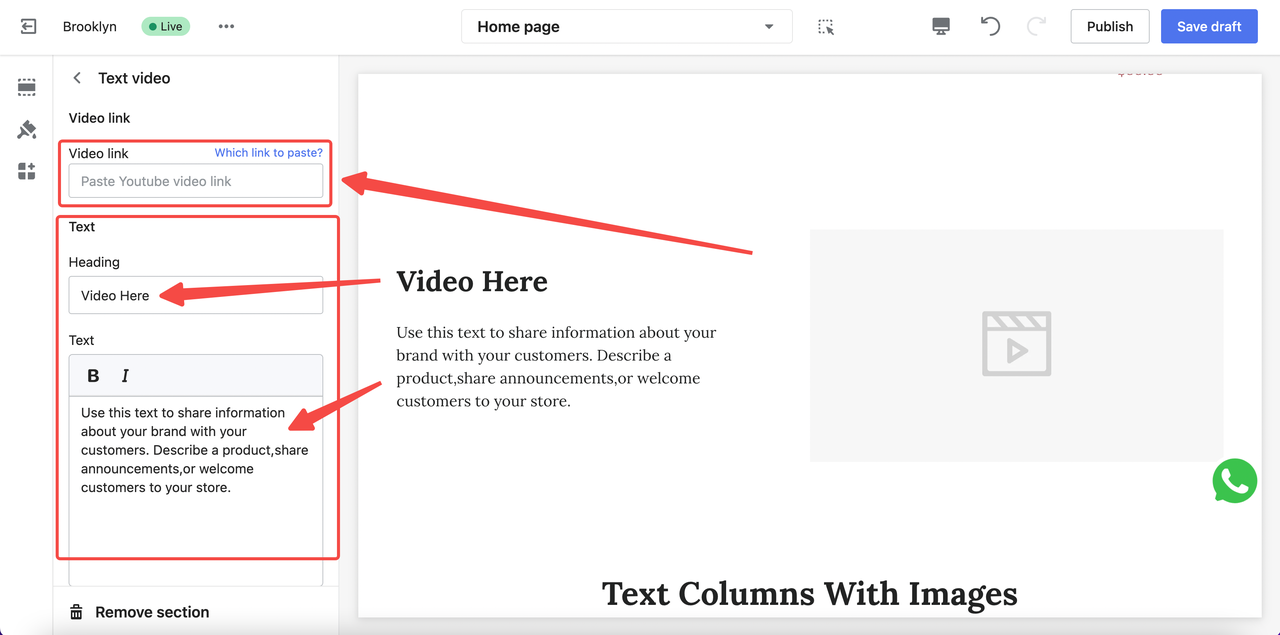 Note
Hover your mouse over "
Which link to paste?"
to see a brief demonstration about where to retrieve your URL address information from browser apps.
6. Below is a completed sample section for your reference: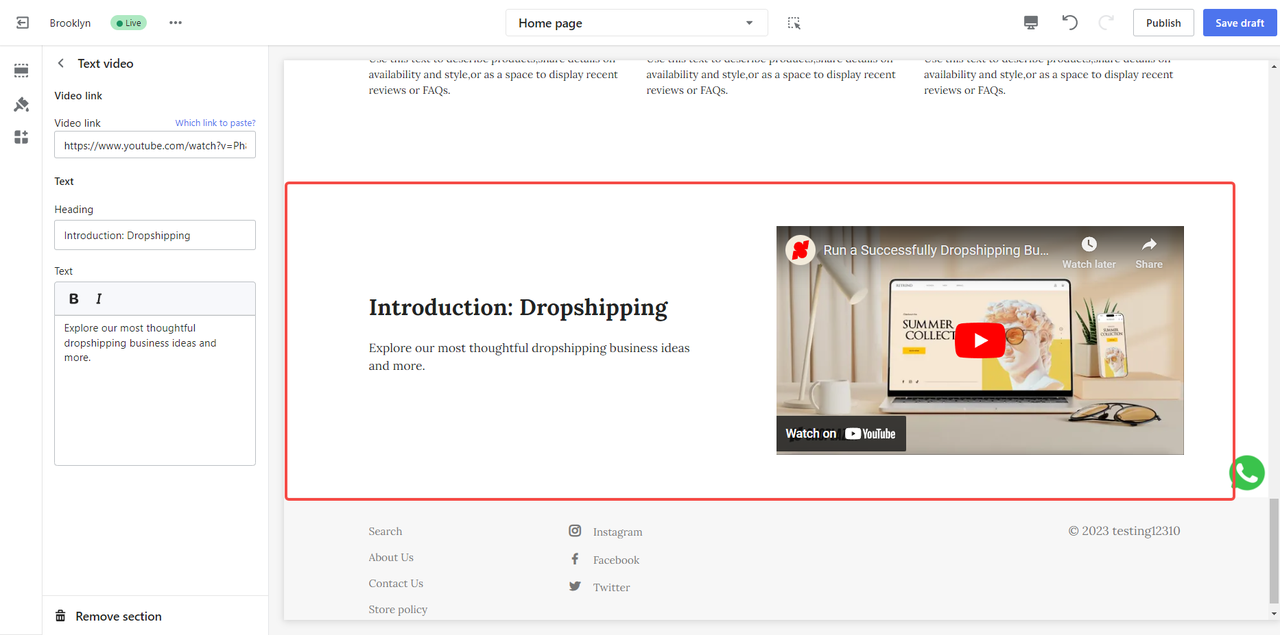 Combining video and text makes your content more compelling. Not only does your embedded video and thumbnail help make text-centric content more engaging and digestible. But also create visual reinforcement supporting your text storytelling.
Related Topics