Compared to a normal video section, the Video Hero section gives you an edge in displaying more content to tell customers about the story of your brand. It provides more visual aids to build trust and potentially convert more sales to your store.
This section is useful when:
You want to provide more information about your brand.
You want to promote your brand with more visual content.
You want to improve the overall design of your storefront.
Here, we will demonstrate how to add a Video Hero section in Hero.
Creating a Video hero section
1. From your Shoplazza Admin, go to Online Store > Themes and click the Customize button.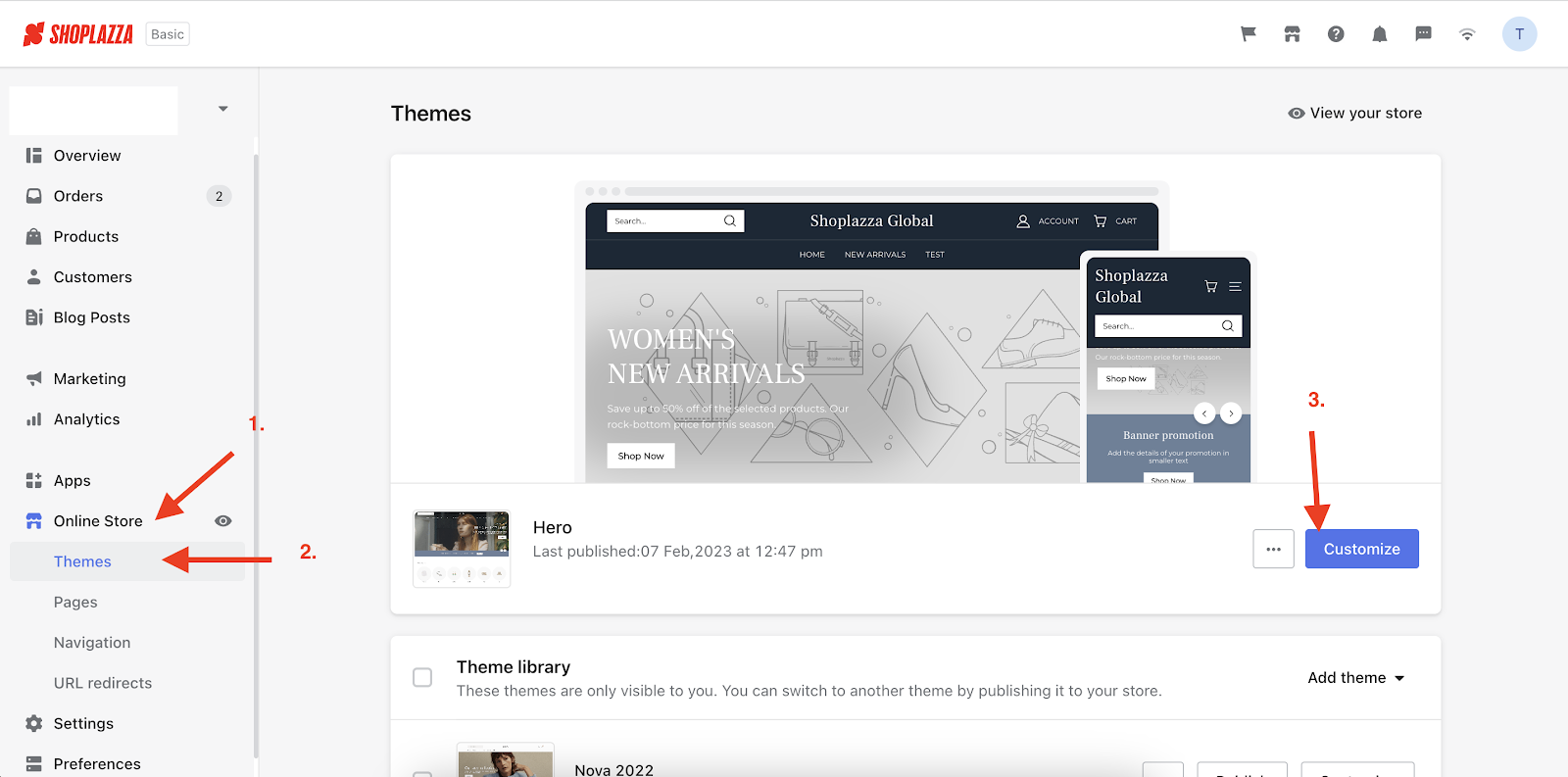 2. Click the Add section to see more available sections for this theme.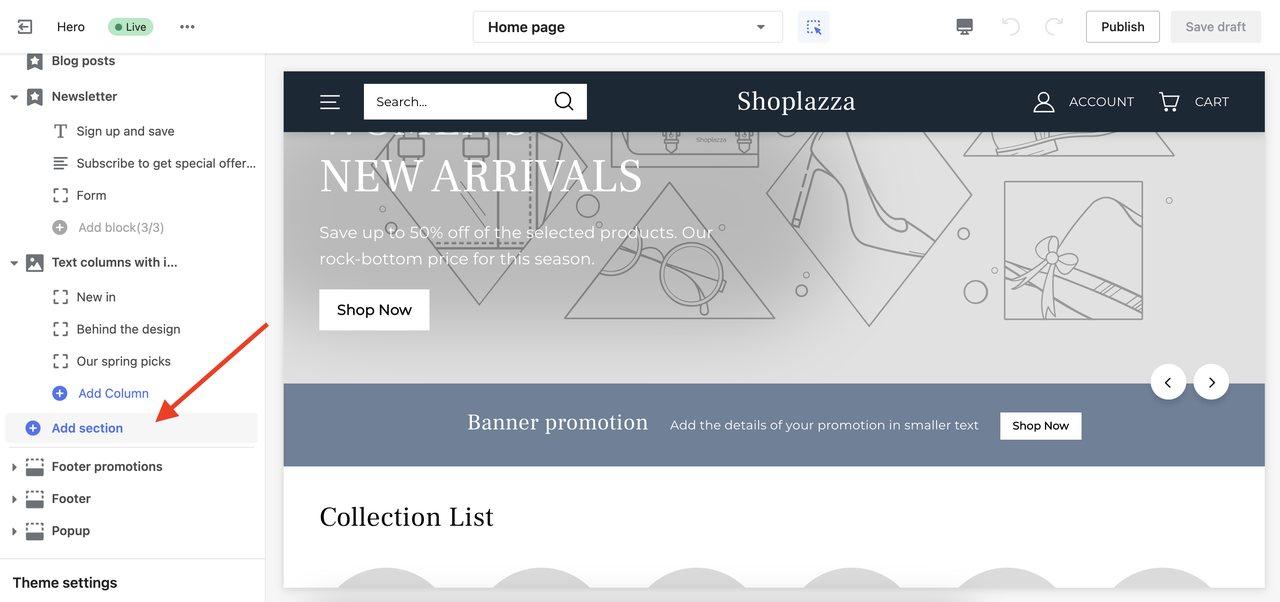 3. Under Theme sections, select the Video hero section and customize your configurations.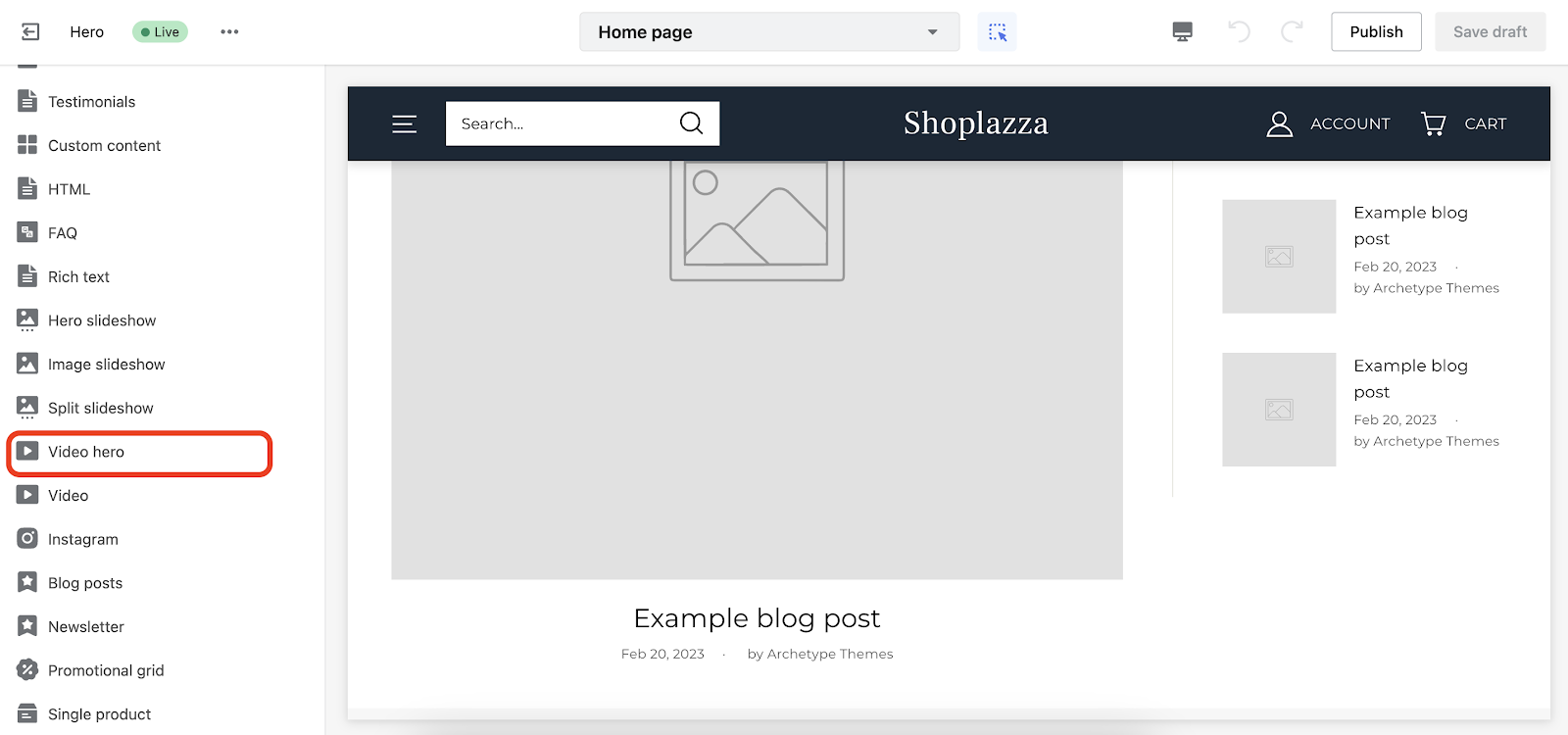 4. If you would like to reposition the Video hero section, use the Drag indicator to place anywhere on the layout.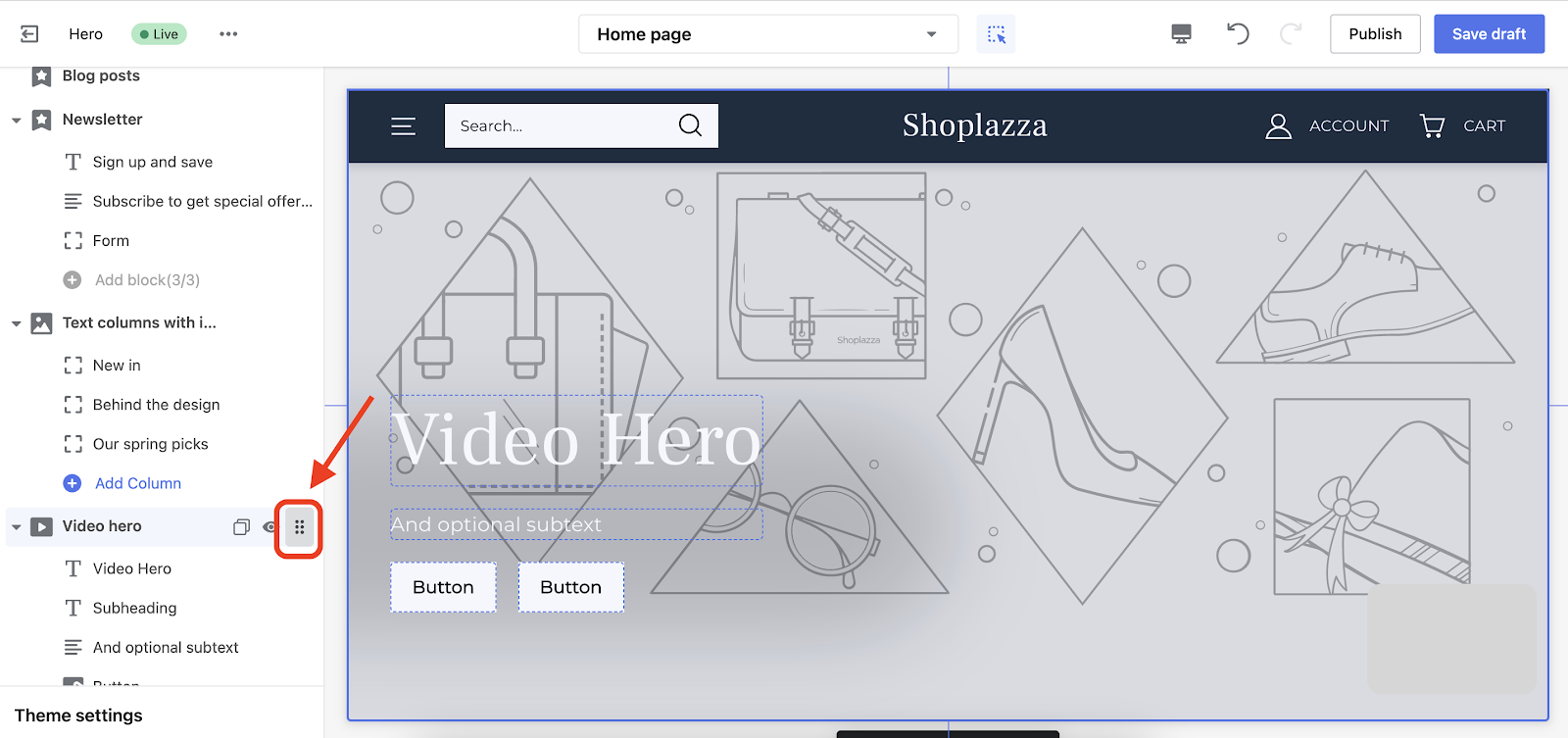 5. In the added Video hero section, select an image from Library as a cover photo for this section.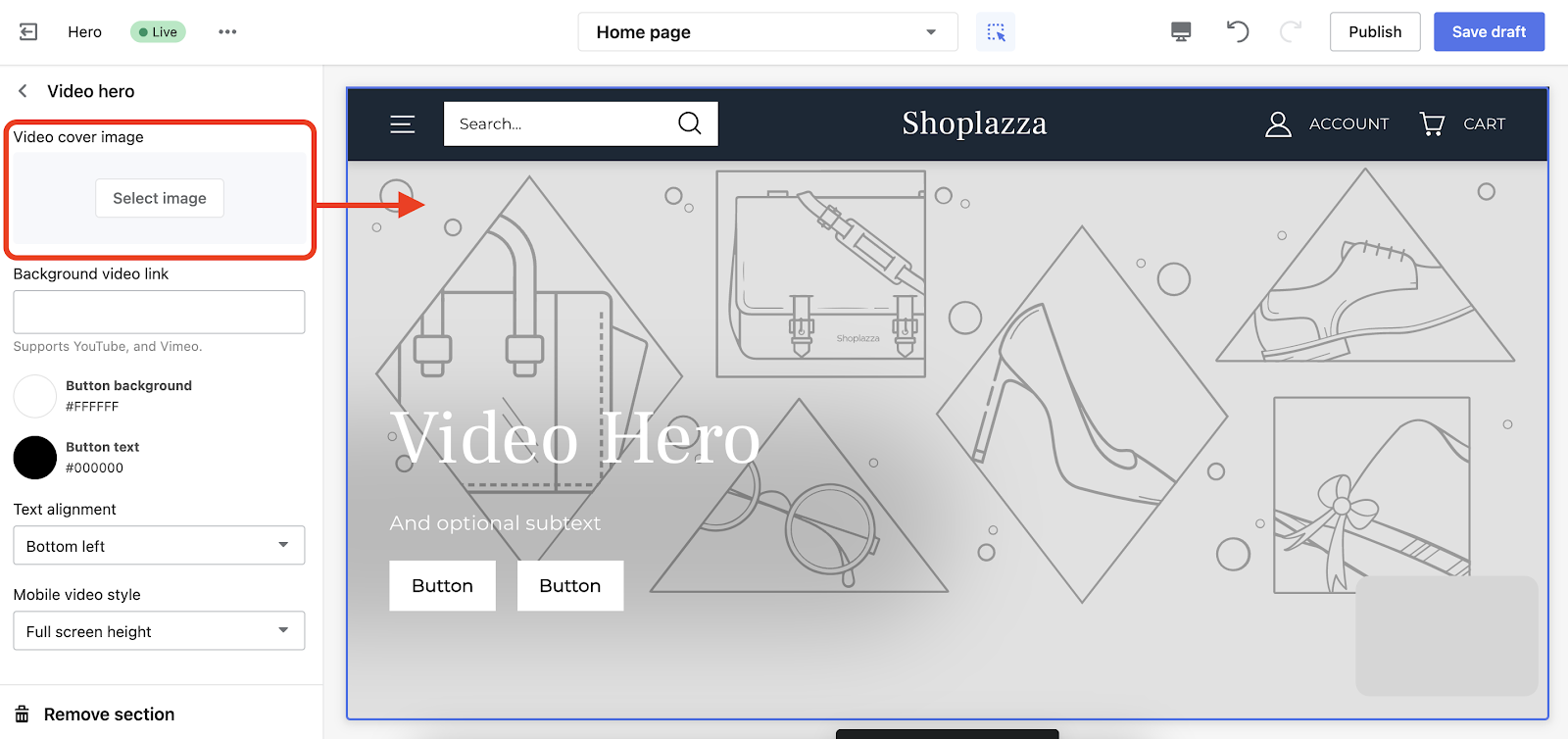 6. Here, you can insert the link to your video.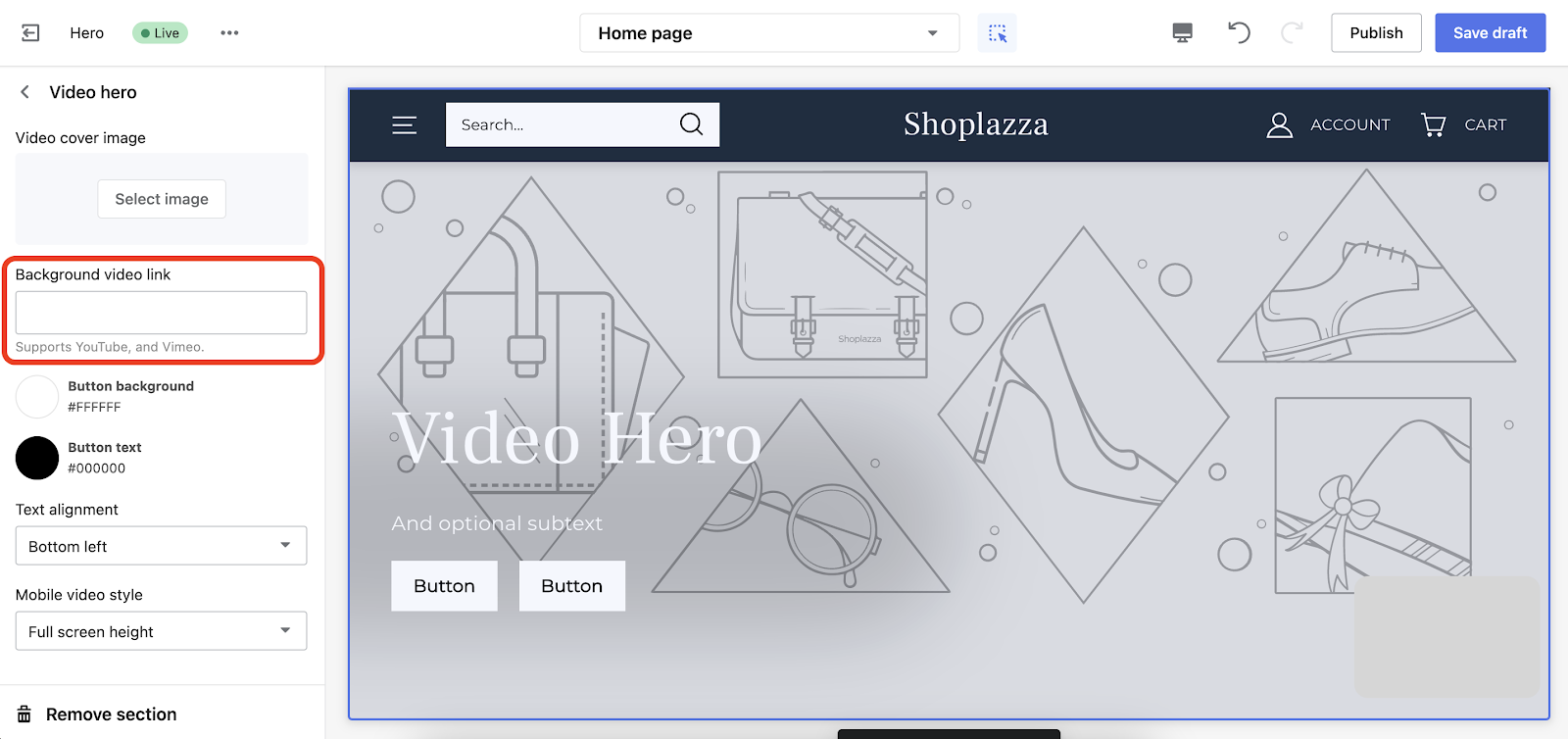 7. You may also customize your buttons with color swatches.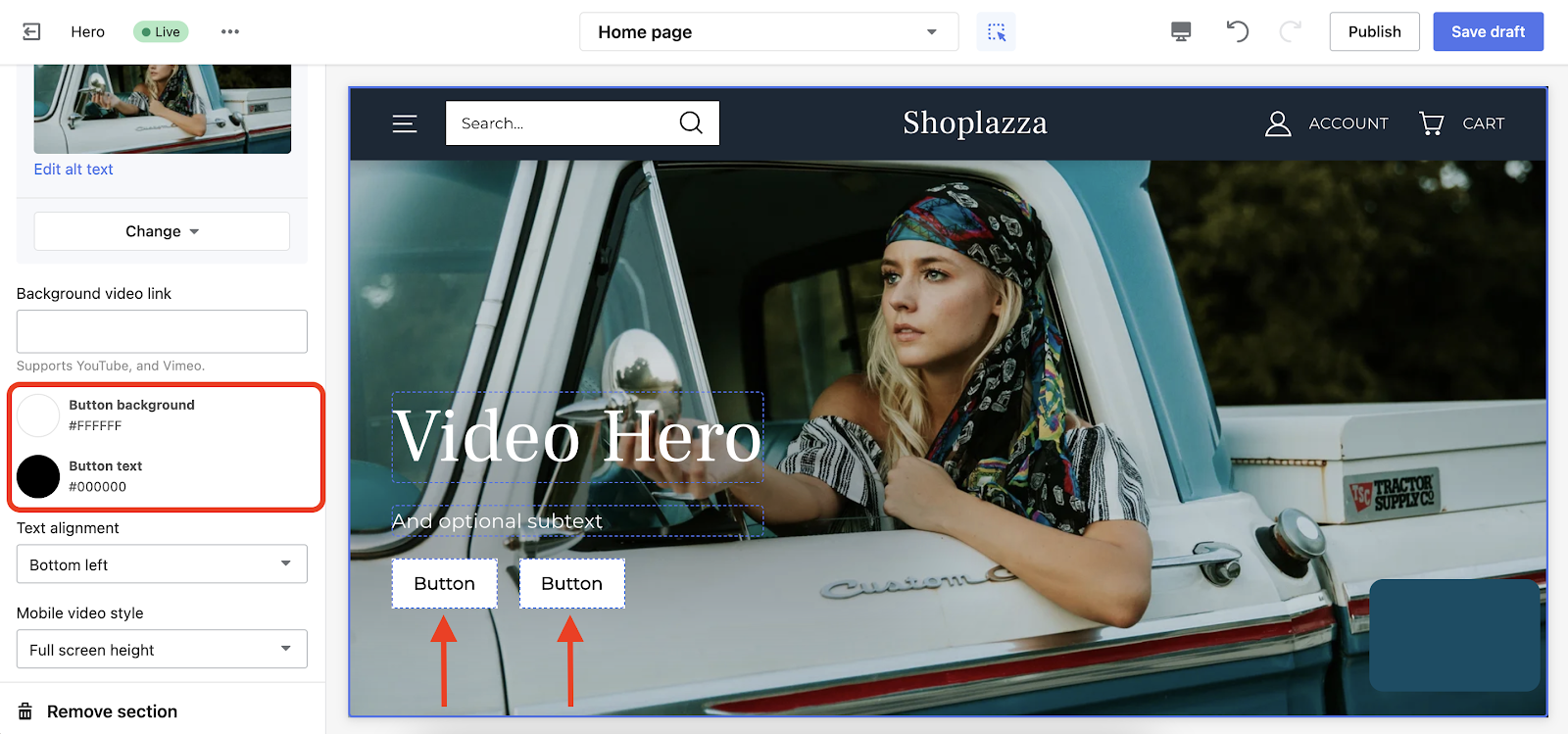 8. In the Text alignment drop-down menu, select where you would like to place the text elements.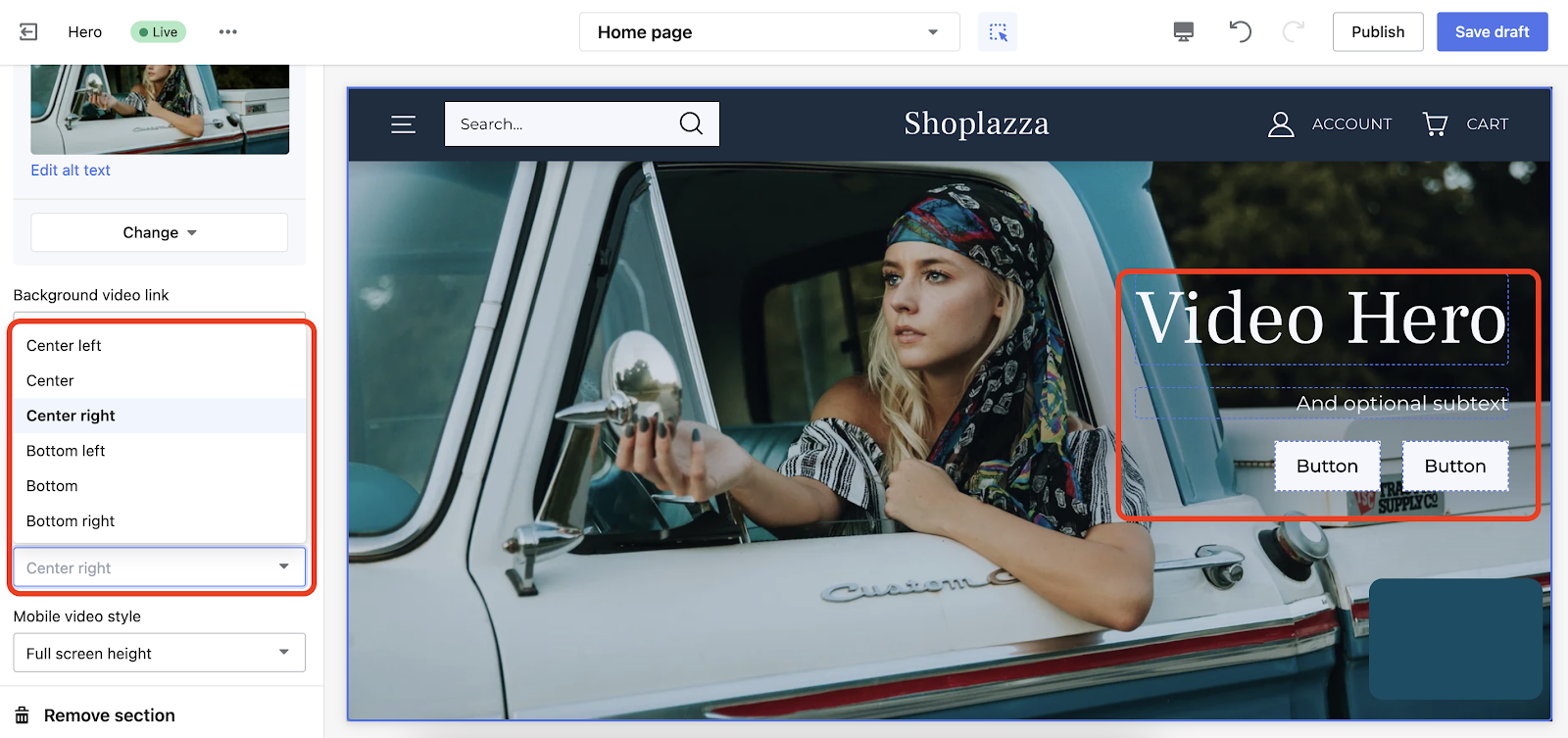 9. Here you can choose the different display styles of the video, such as full screen height.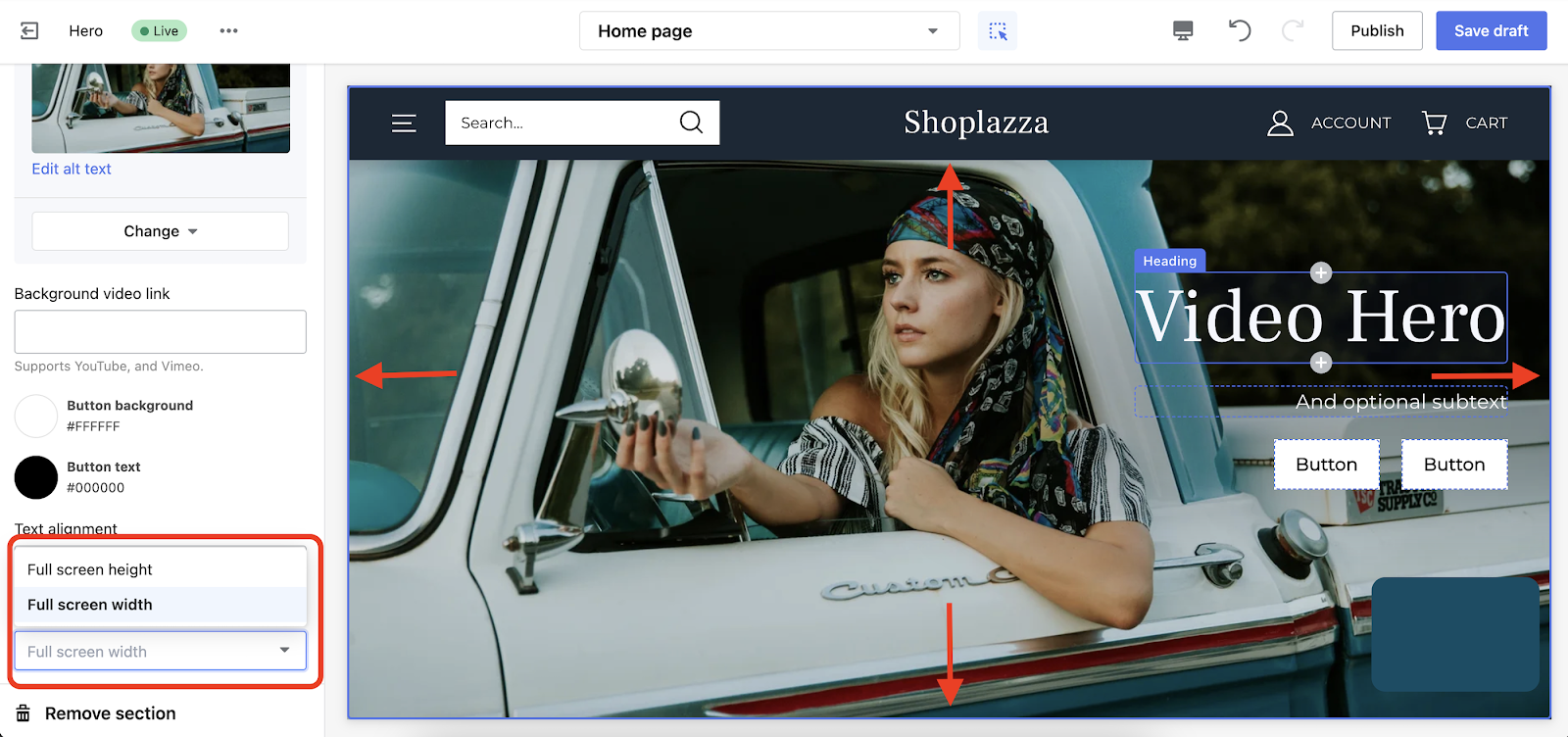 10. Refer back to the main page, edit the text and other elements in this section under each block.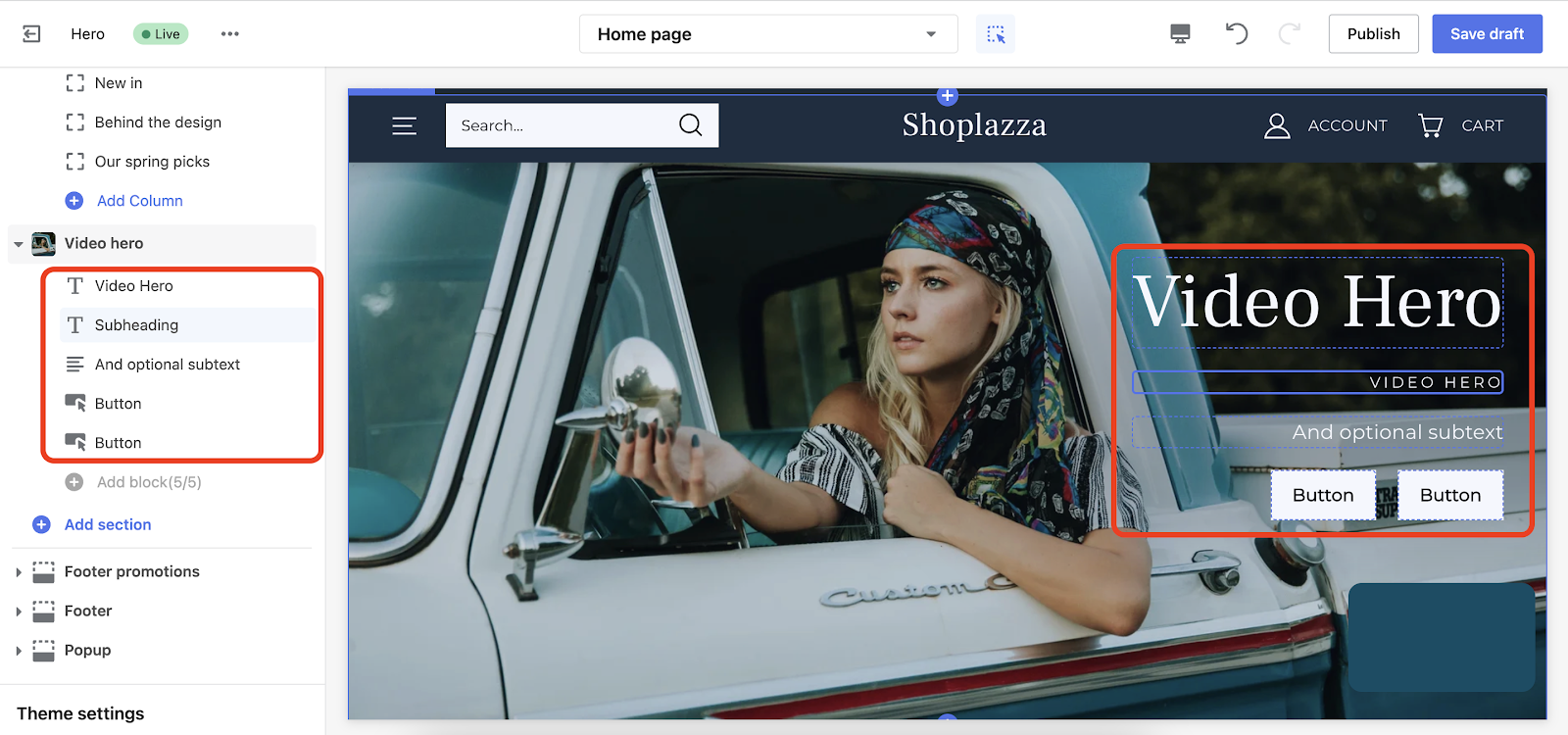 Headings
1. Configure your settings for the heading display.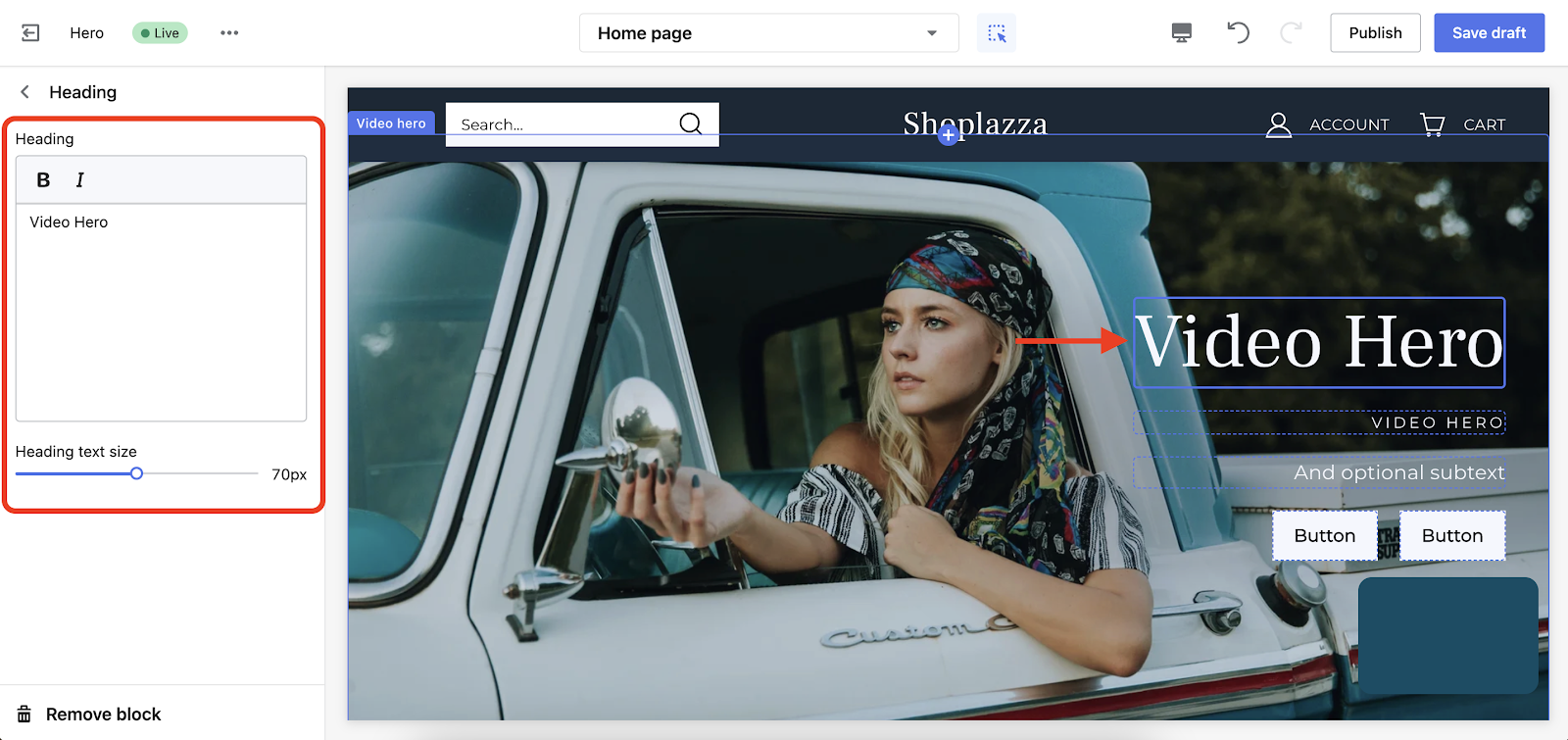 2. In the second block, you can edit the subheading.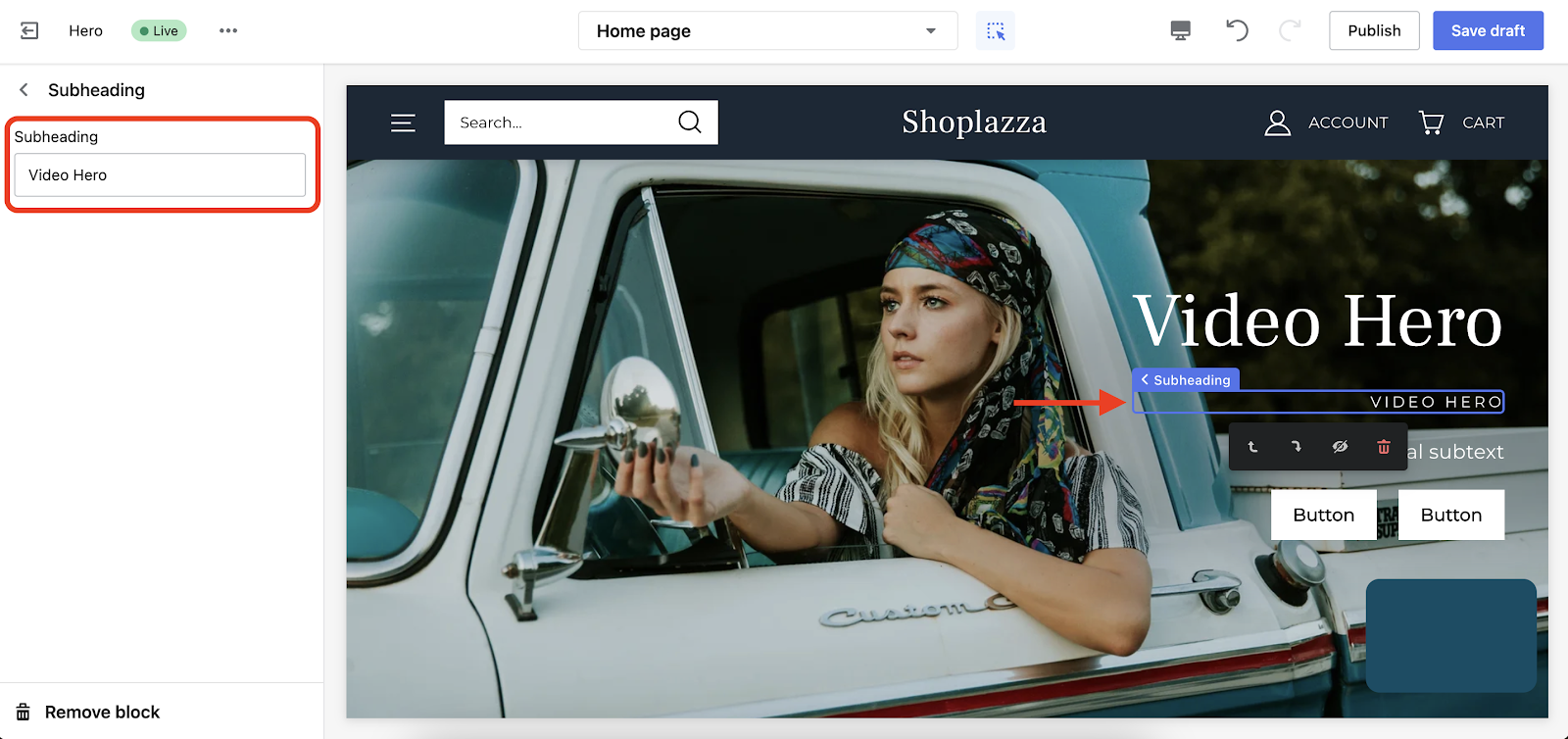 3. In the third block, edit the sub-text under your main heading.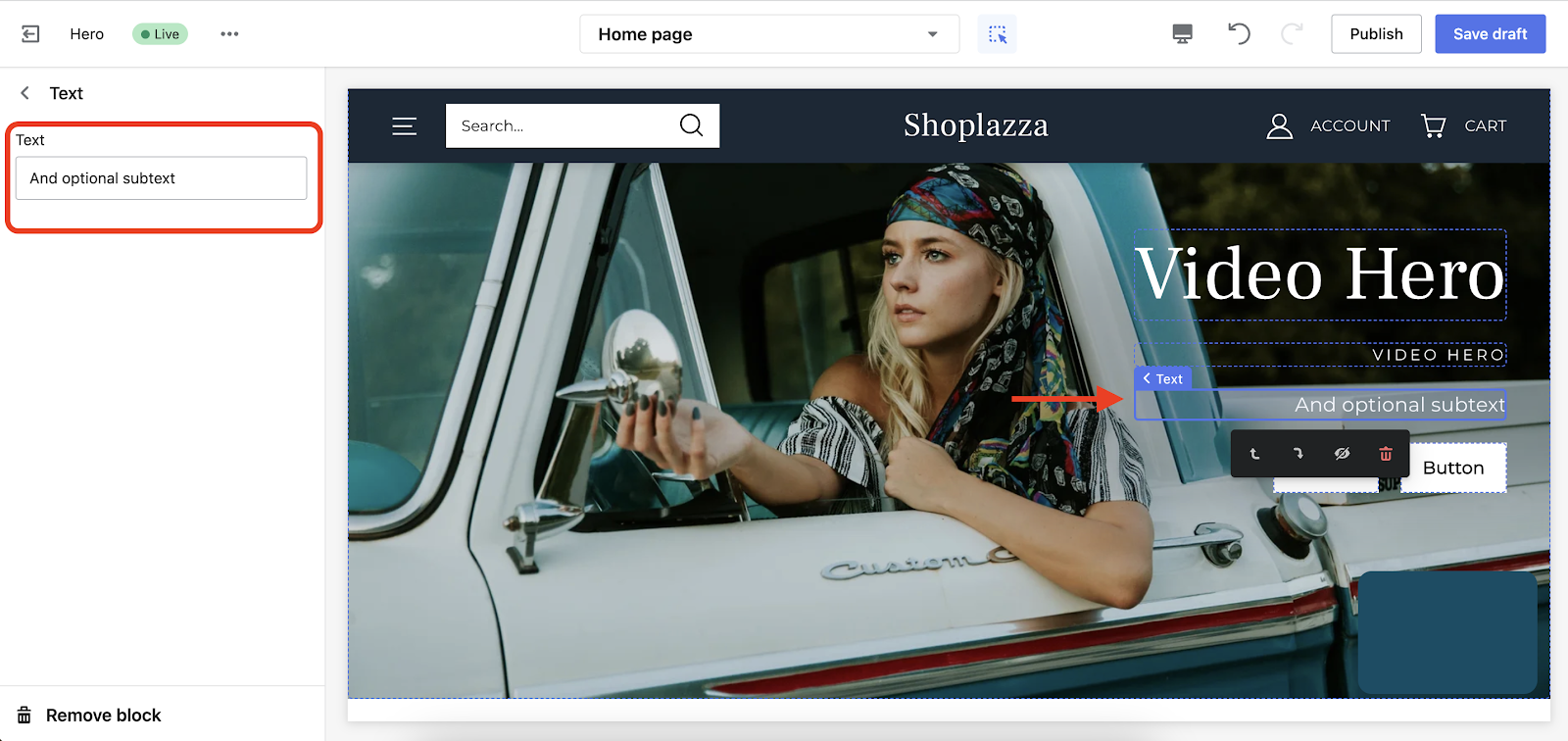 Buttons
1. Setting up optional buttons as shown in the image below.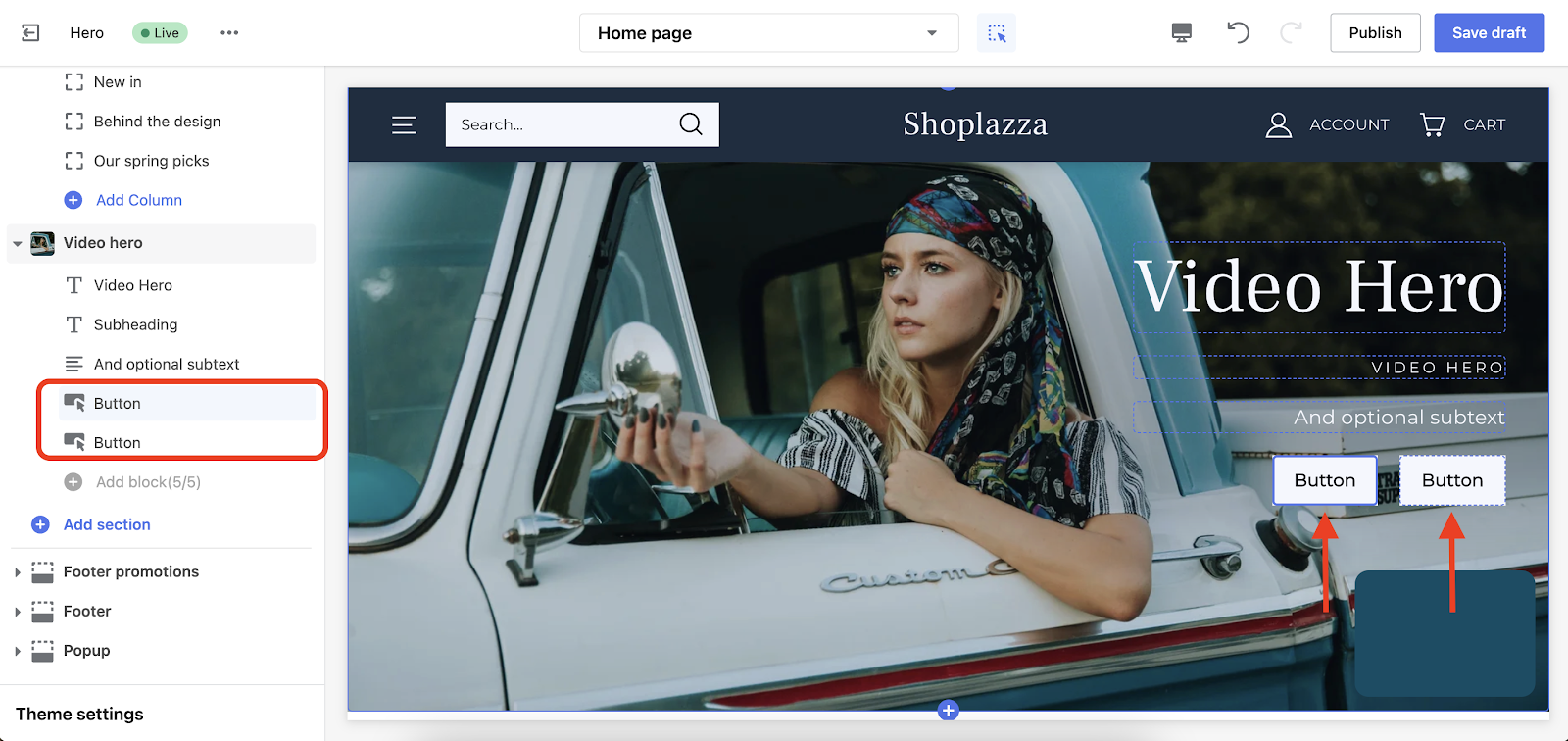 2. Use the Button text column to change the text displayed on your buttons.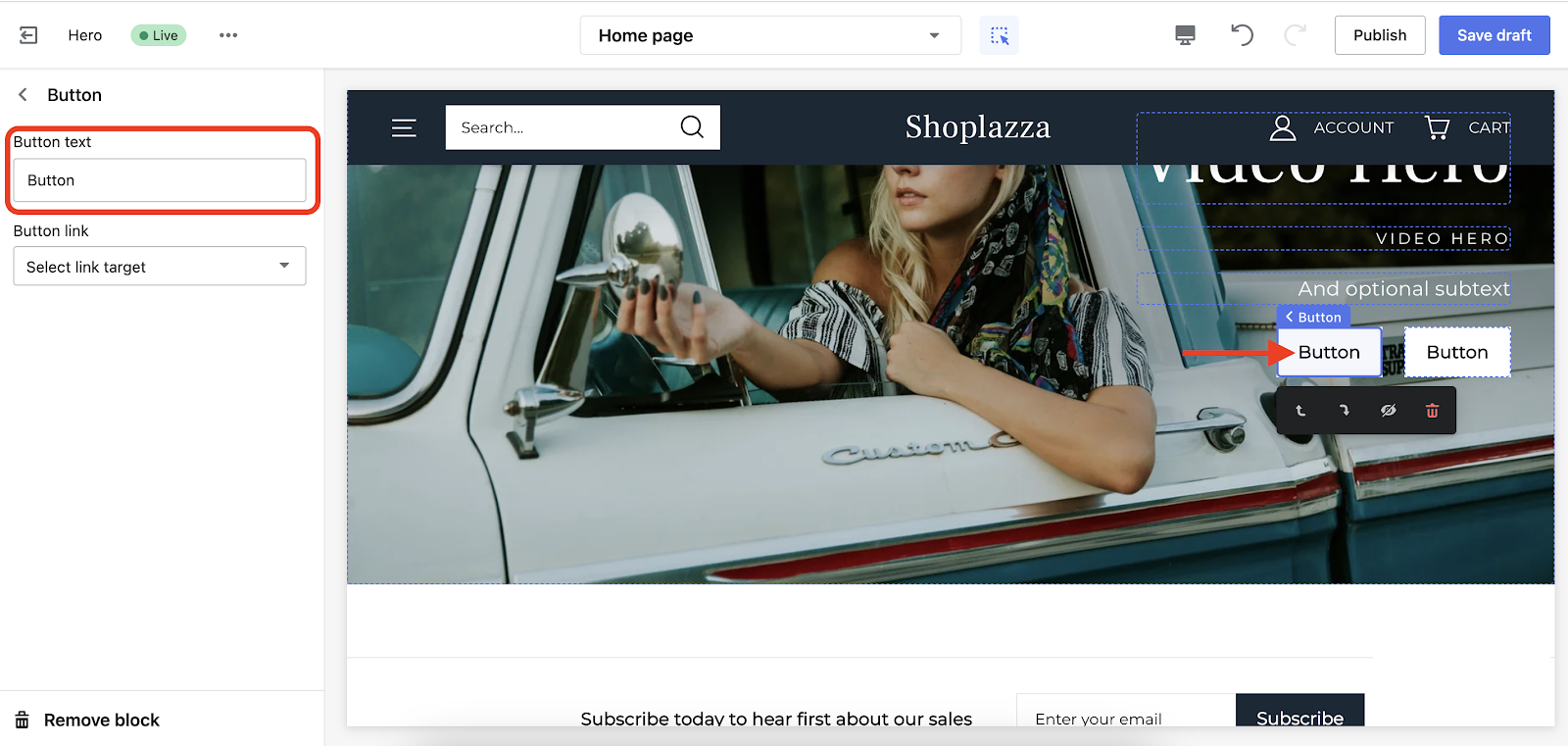 3. Your buttons are linkable to any other of your web pages.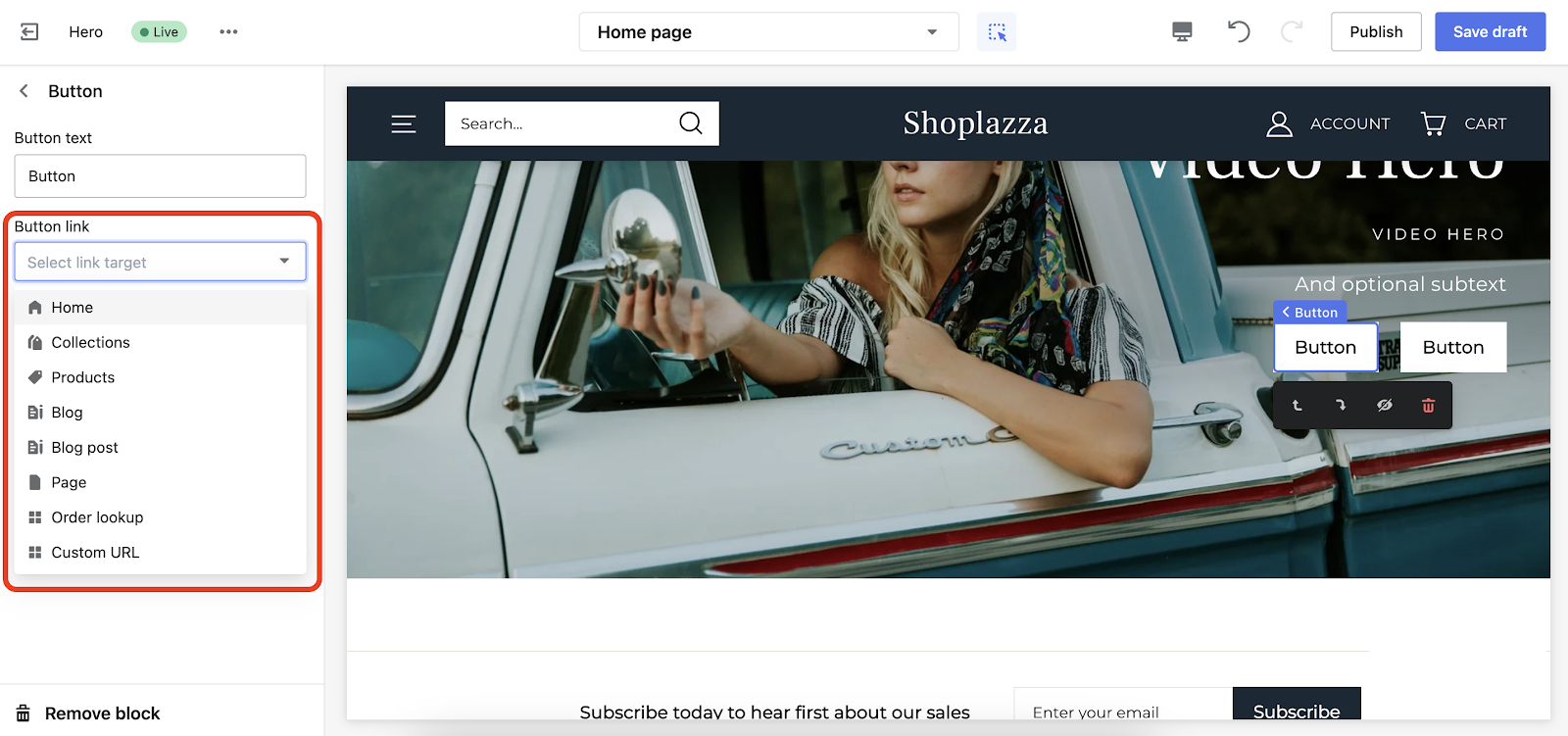 Now you know how to create a Video Hero section with Shoplazza theme editor. The video Hero section offers flexibility to display more browsing content for your customers. You can make your brand's story even more appealing with all the customizable details.