Having a short explainer video is about telling a story about your brand, or how to use a product or service. This has shown time and again to play a role in boosting conversion rates, no matter where they've been used.  Including a storytelling video that is heartfelt and meaningful will create a lasting impression for your customers.
This section is useful when:
You are enriching your brand and products with more attractive visuals.
You want to promote your brand with marketing content and improve SEO rankings.
In this article, we will demonstrate how to add a video section in Hero.                                
Adding a Video section
1. From your Shoplazza Admin, go to Online store > Themes > And click the Customize button.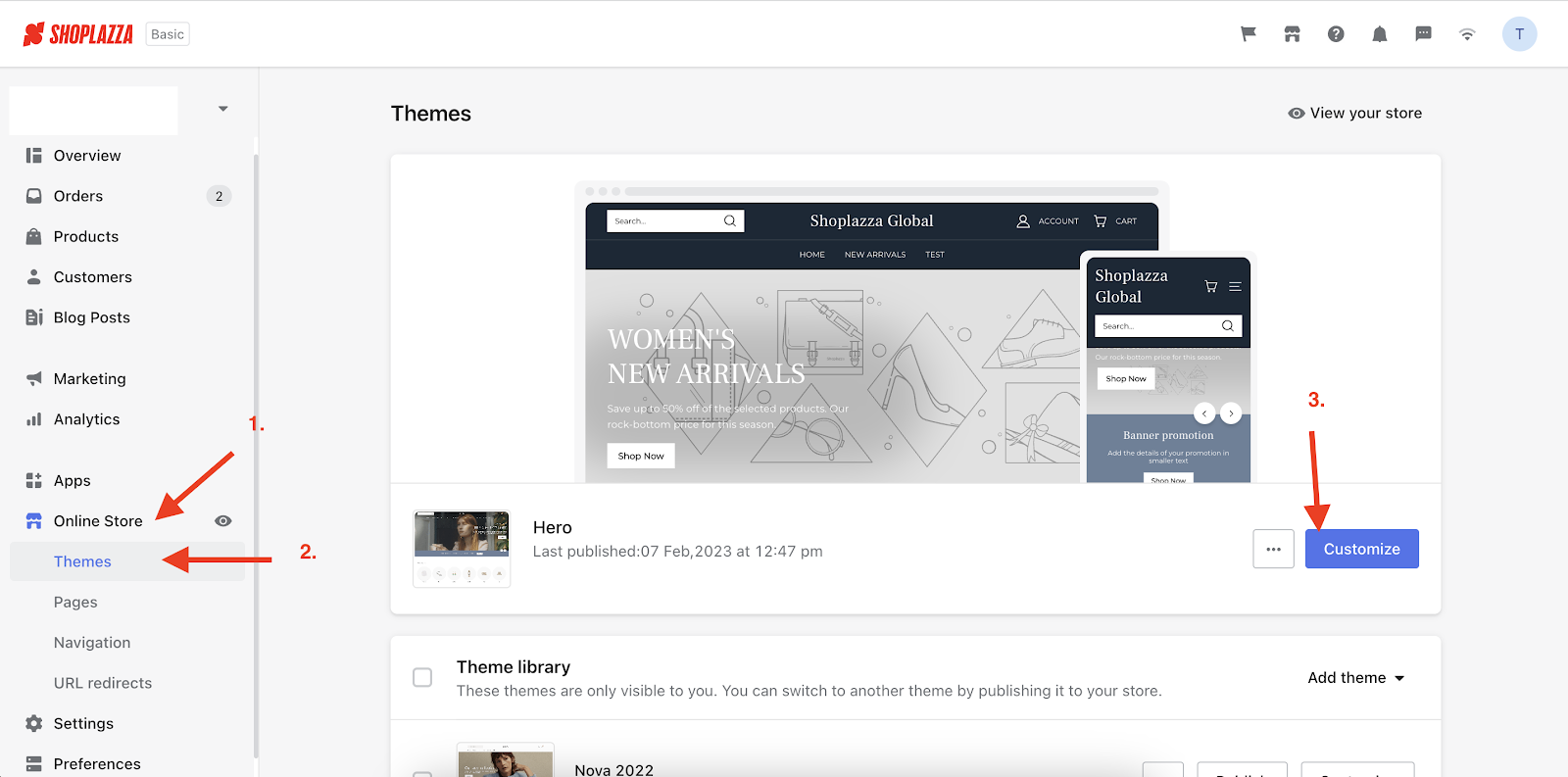 2. Click the Add section to see more available sections for this theme.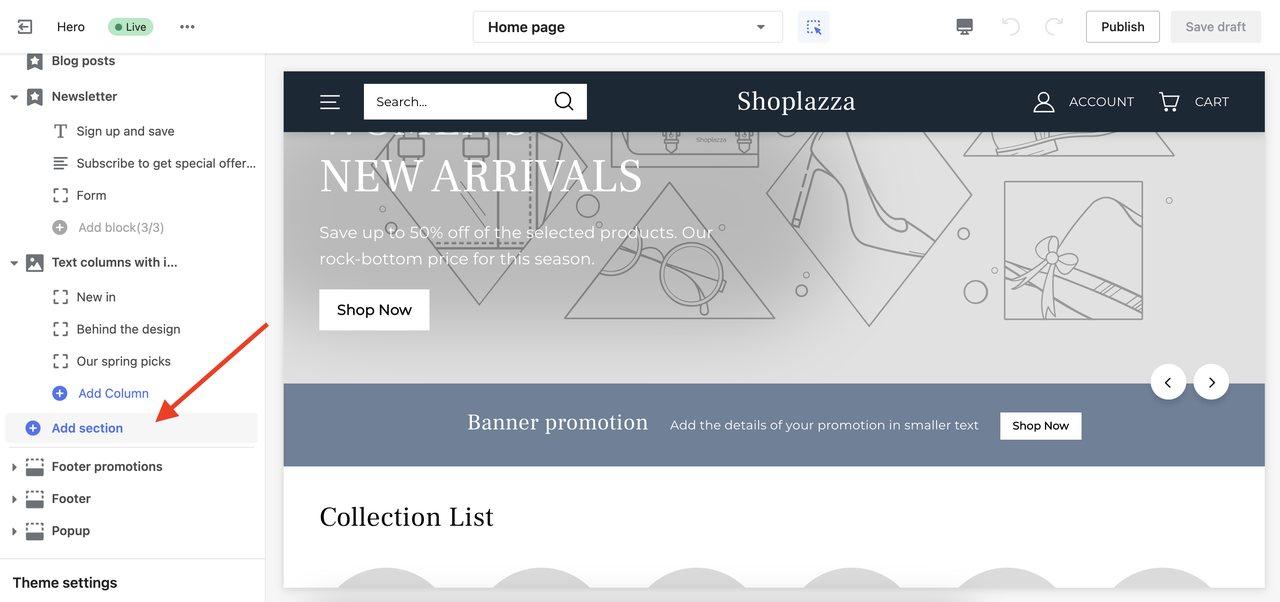 3. In Theme sections, click on the Video section and add it to your template.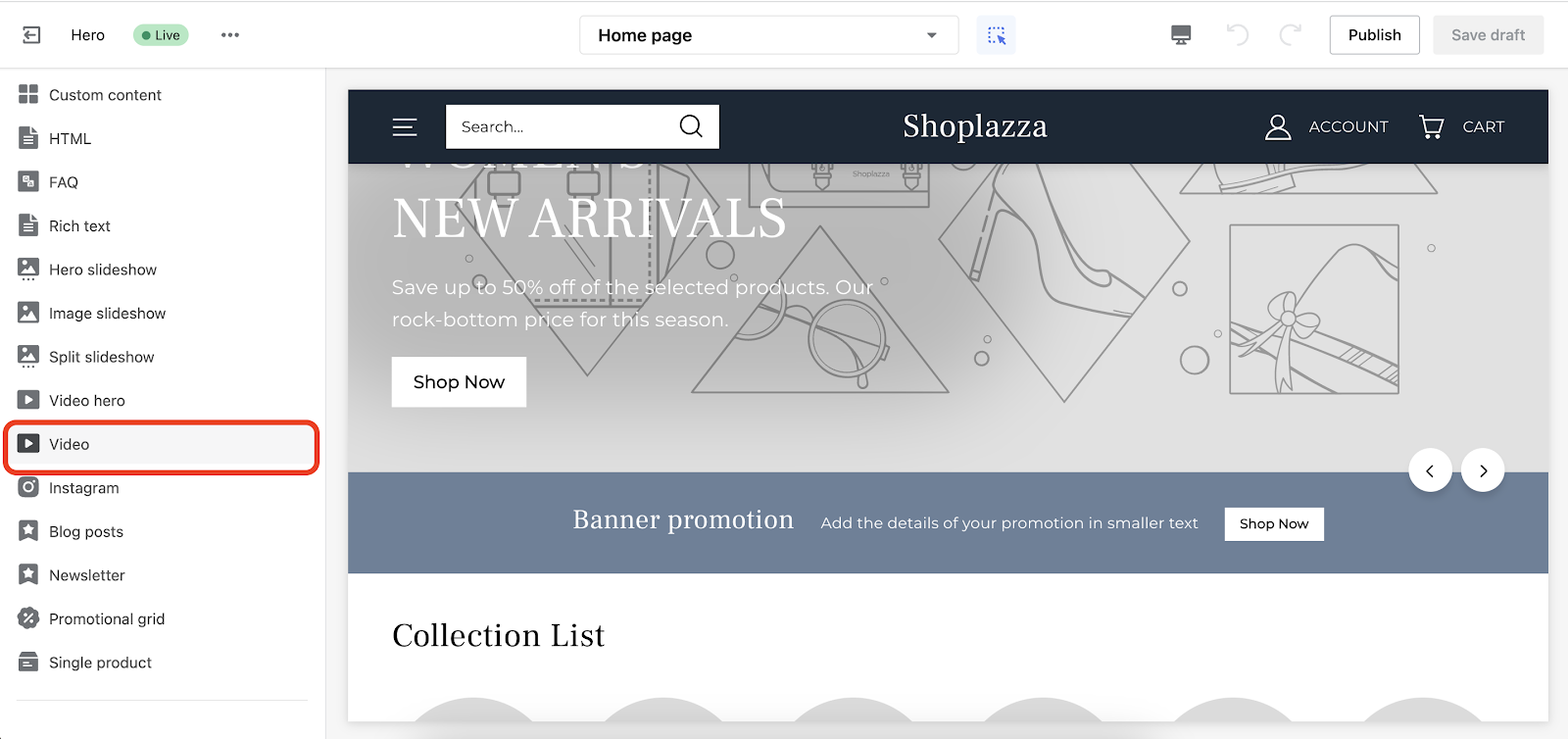 4. After adding the Video section, clicking on the title will allow you to manage the products you'd like to show.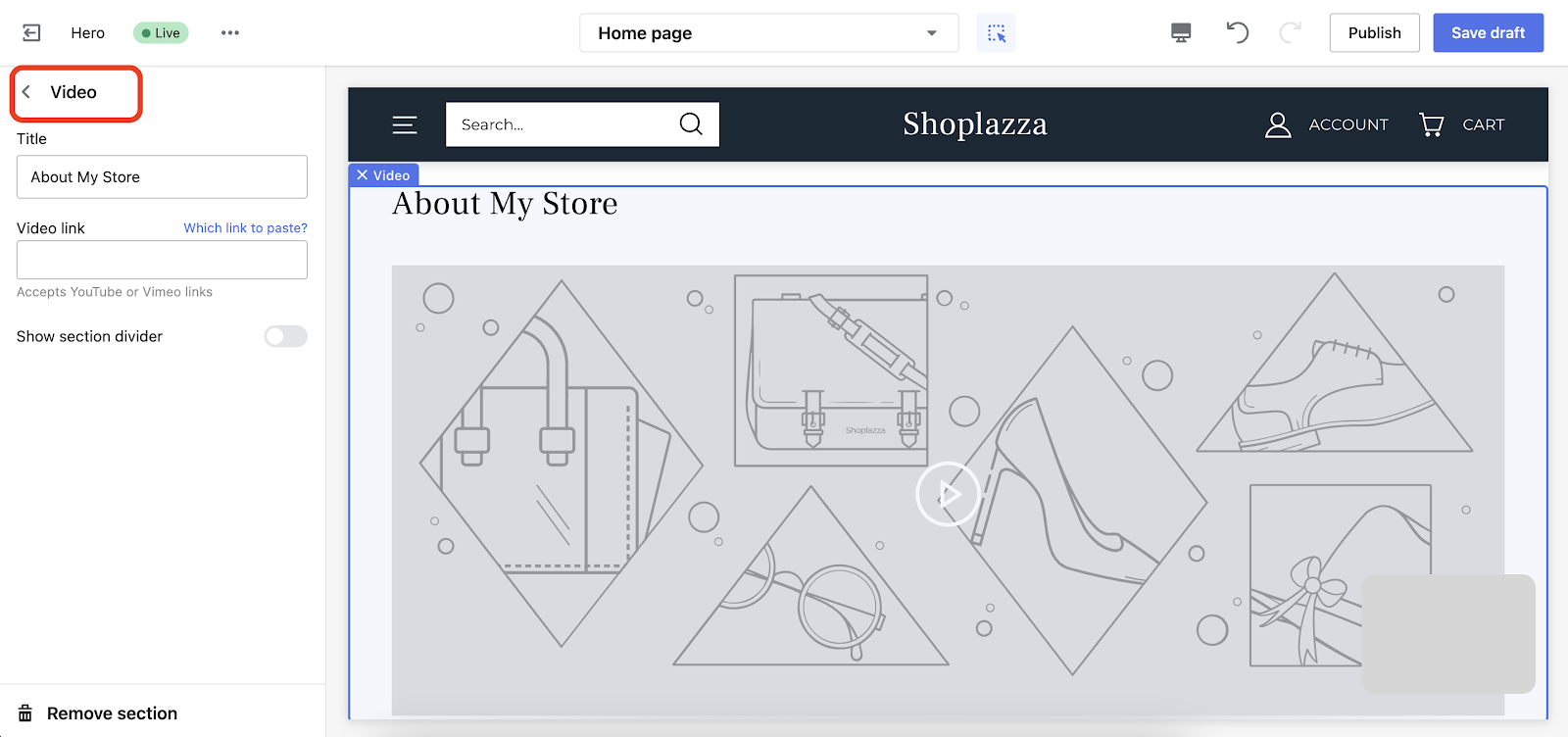 5. Here you can create a name for your video content in the Title.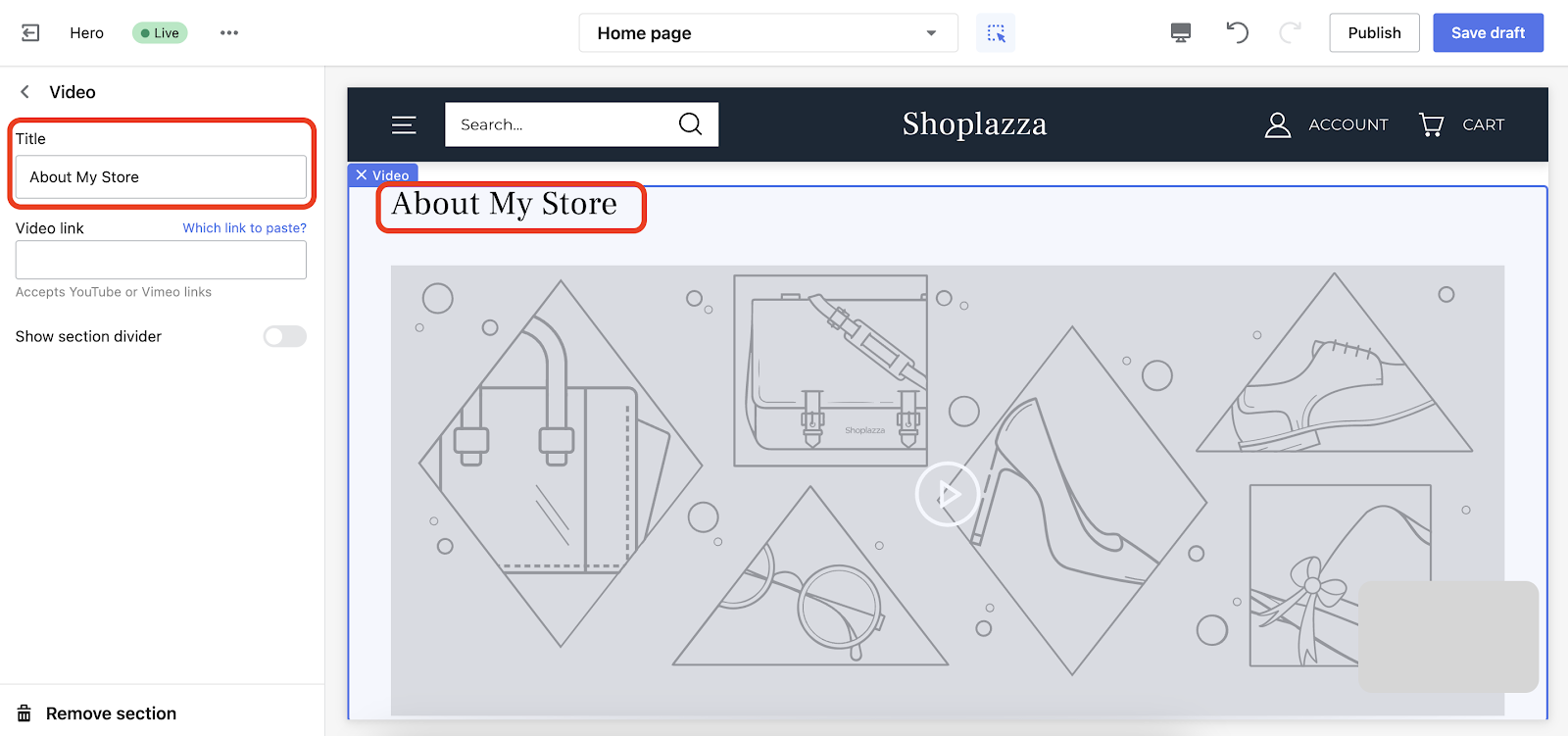 6. Here in the video link column, insert your uploaded content URL of YouTube or Vimeo.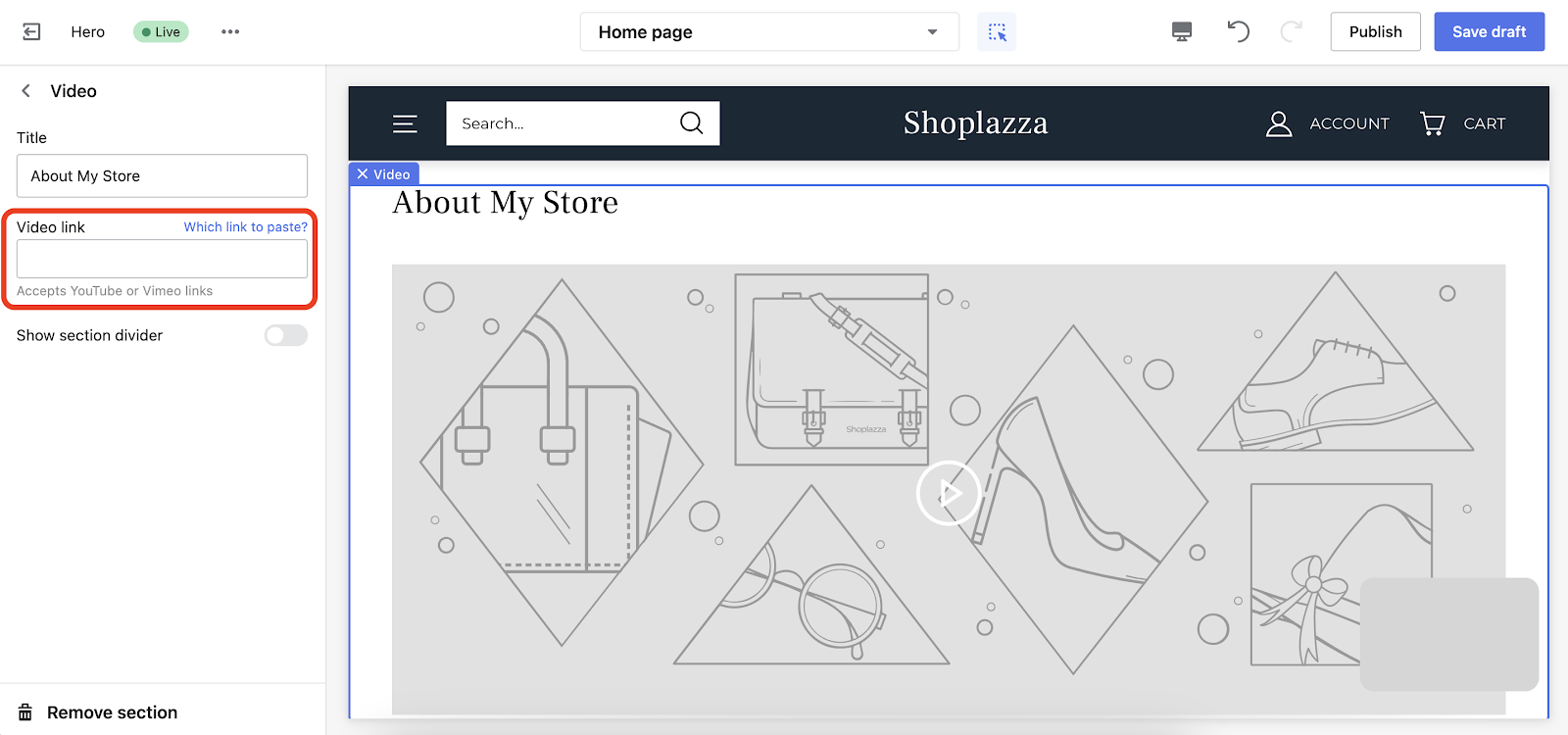 Note
The Video section in the default Hero template has fewer customization options. Please refer to Addtional sections and add a new Video section if you would like to explore more options with the layout.
Having a video representation of your brand gives off better impressions to your customers. This helps greatly with the process of building trust as a new company and brand. Customers can also get to know more about not only your product and also the story of your brand.