Sections are modular components of a Shoplazza theme that you can arrange and customize to complete the build of an online store using the Shoplazza theme editor. Sections and blocks contain content and element settings for specific areas of your Shoplazza store, such as setting up an HTML section to enable shipment tracking directly in your store, or adding an image and text section to visualize and promote your product collections.
Each Shoplazza theme contains two types of theme sections:
This refers to modular components that serve a specific function of your store. More specifically, the Shoplazza theme sections are sections and blocks exclusive to a particular theme.
This refers to standard sections that are accessible from any theme library templates you select as the foundation to develop your online store.

The Shoplazza additional sections are only limited to a handful of free themes. The table below shows which themes have additional sections:
Shoplazza free themes with additional sections

Hero
Modern
Halloween
Nova
Night
Sweet,
Morning,
Bamboo,
Moon
Eva
Elegant
Boost
Lifestyle
Adding a section
1. From your Shoplazza Admin, head over to Online store > Themes > Find the theme that you want to edit, and then click Customize.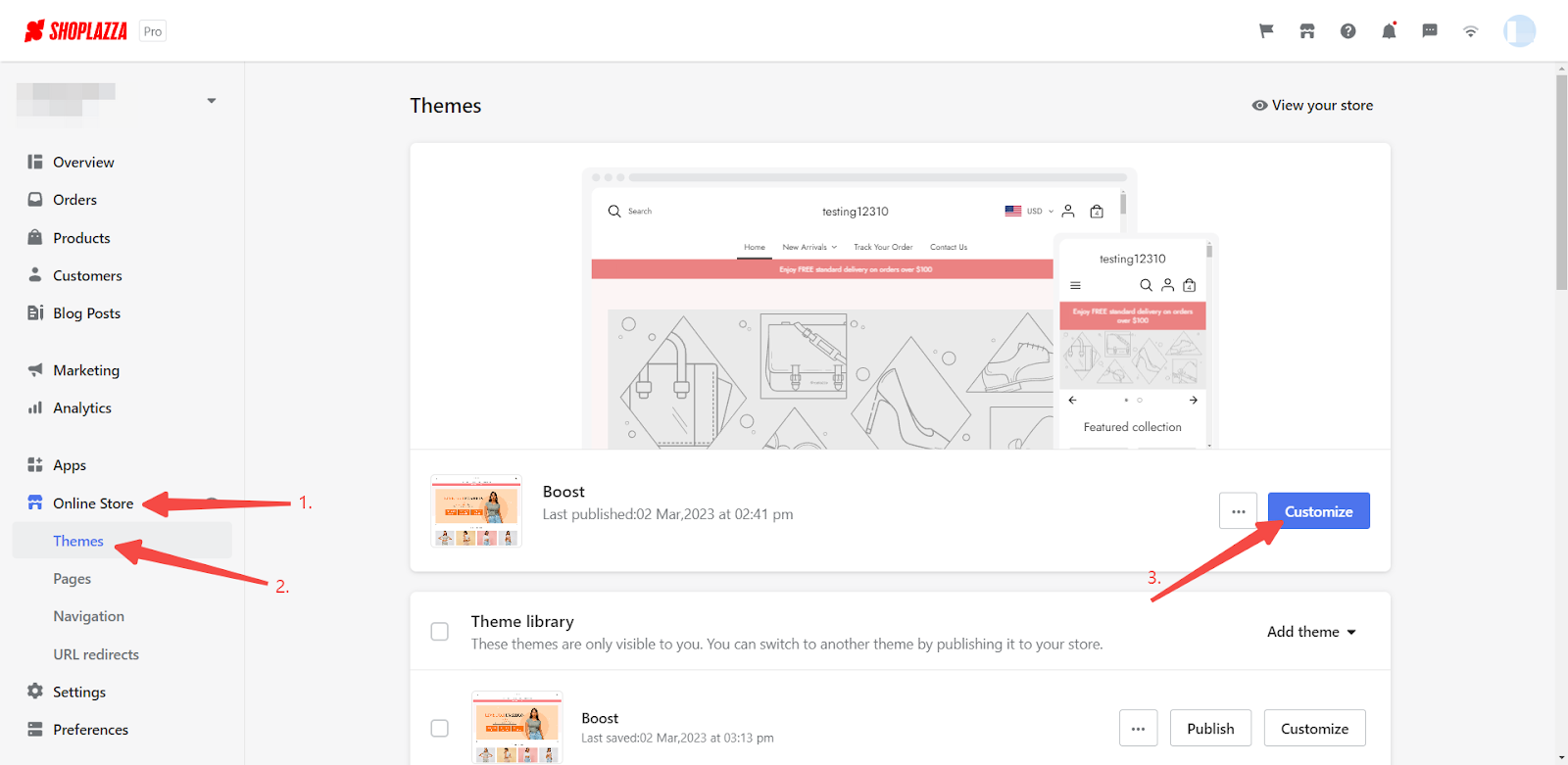 2. Select a template from the drop-down menu.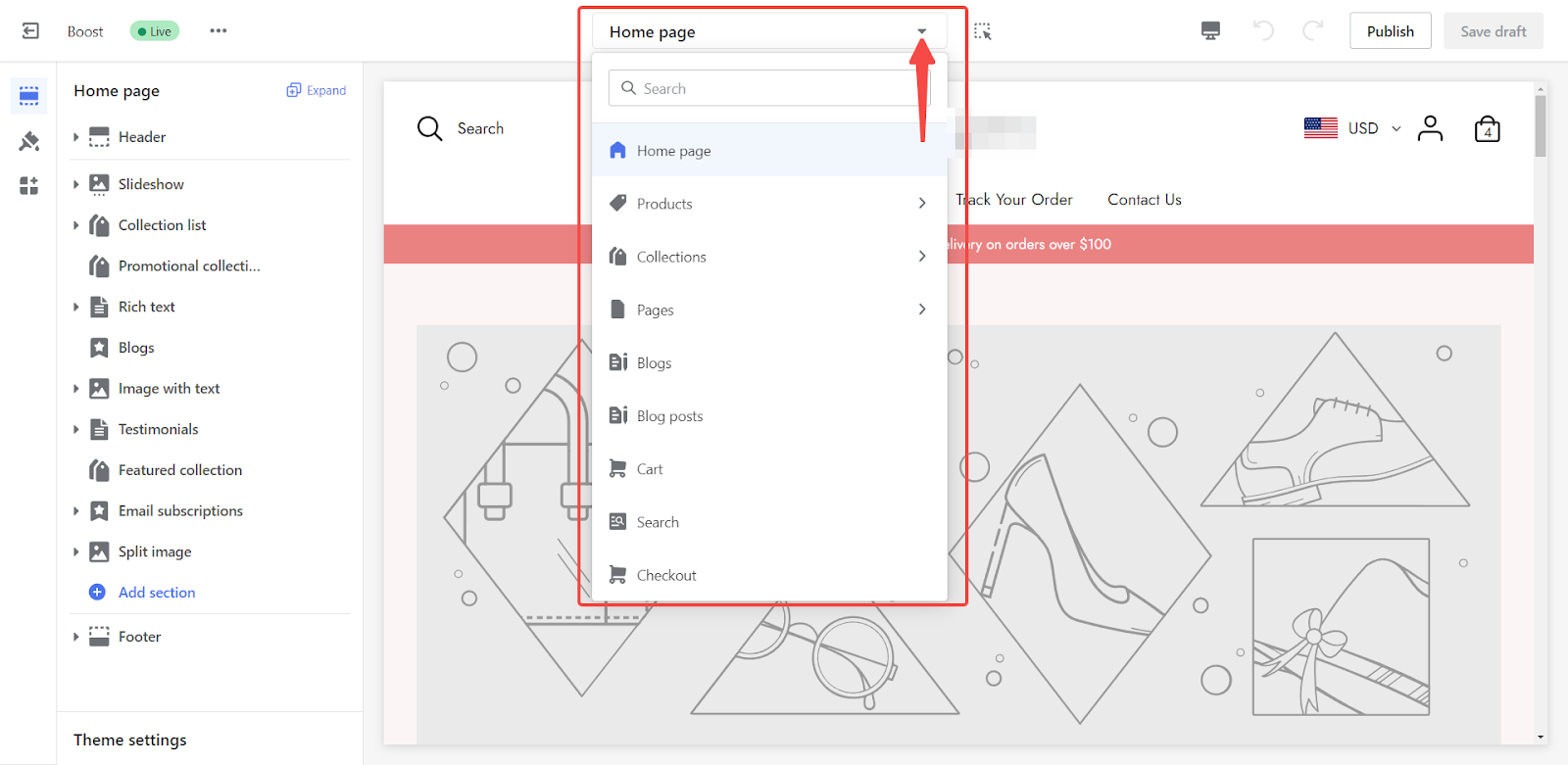 3. Click Add section, and either select a new section from the list or use the Search bar to search for a specific section to add to your template.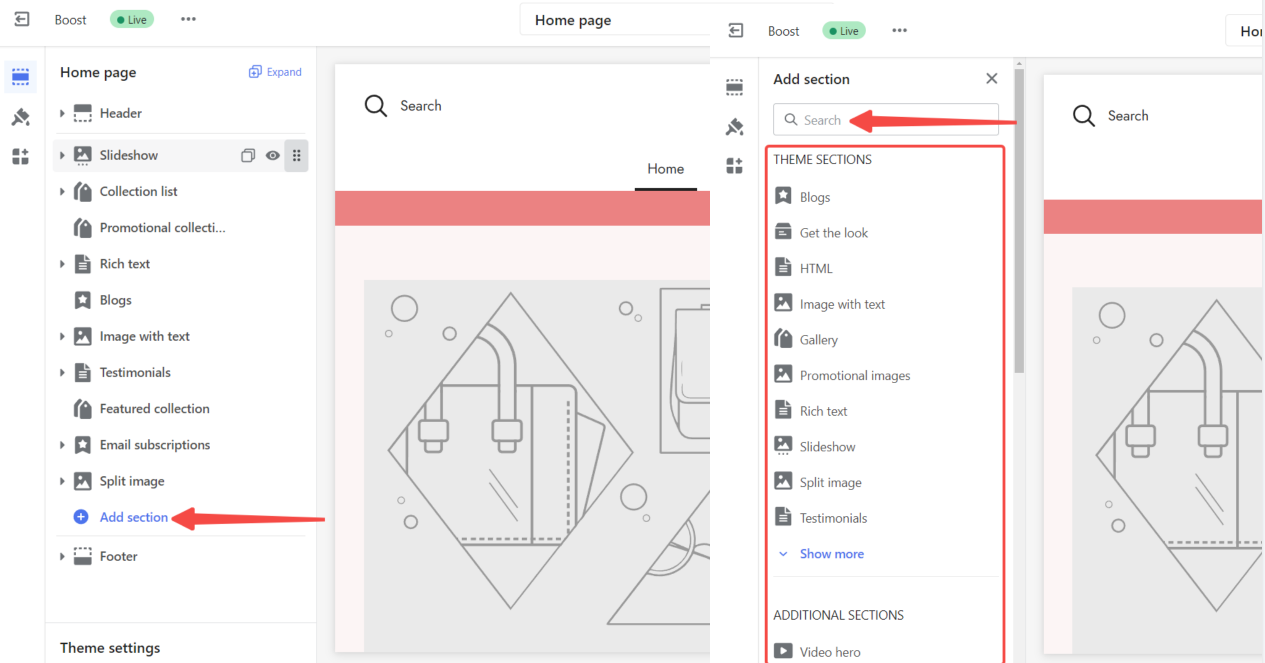 Editing a section
1. Click the expand arrow to reveal content blocks within the section.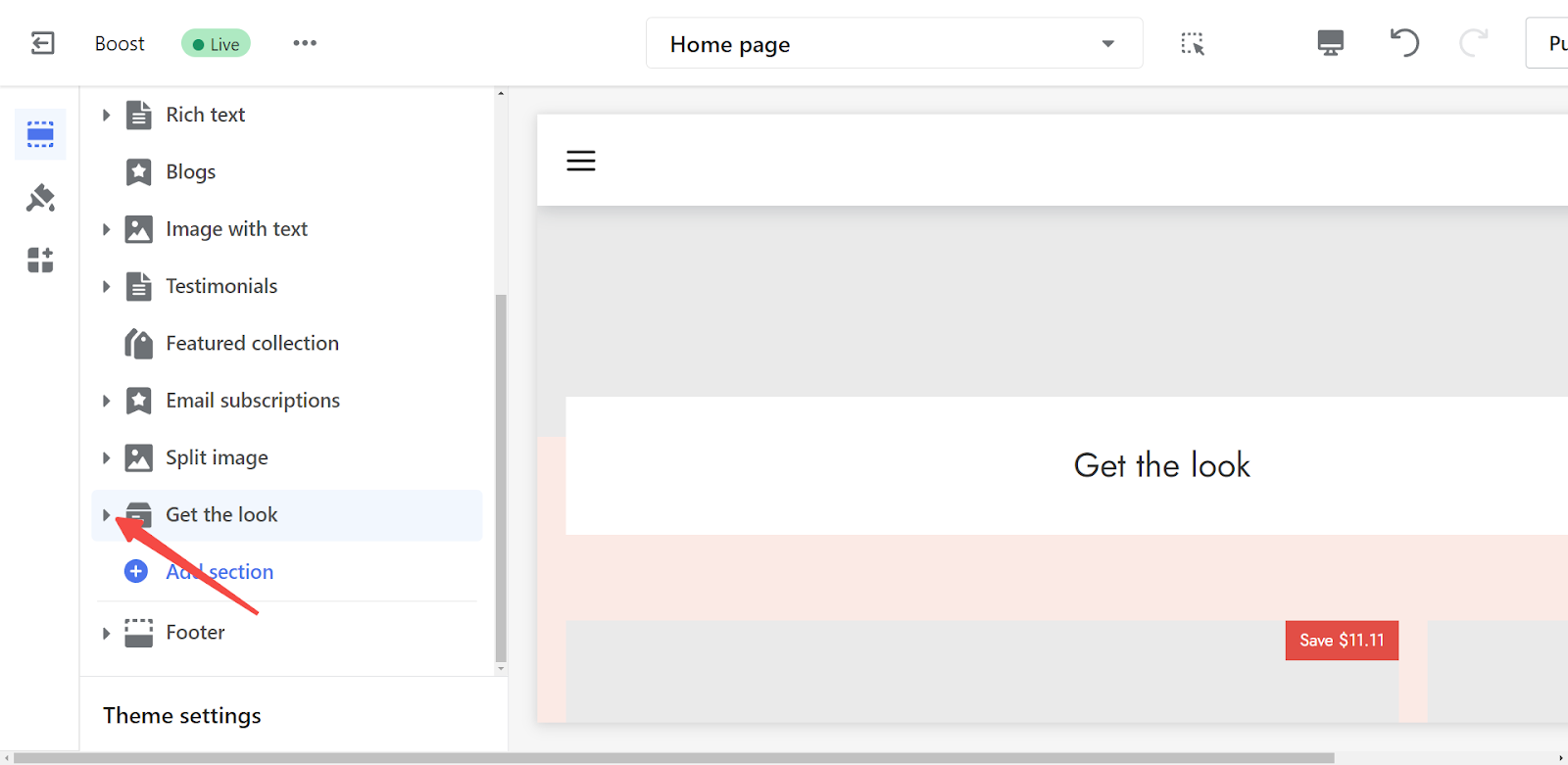 2. Use the drag indicator next to a section to rearrange the sections on your page.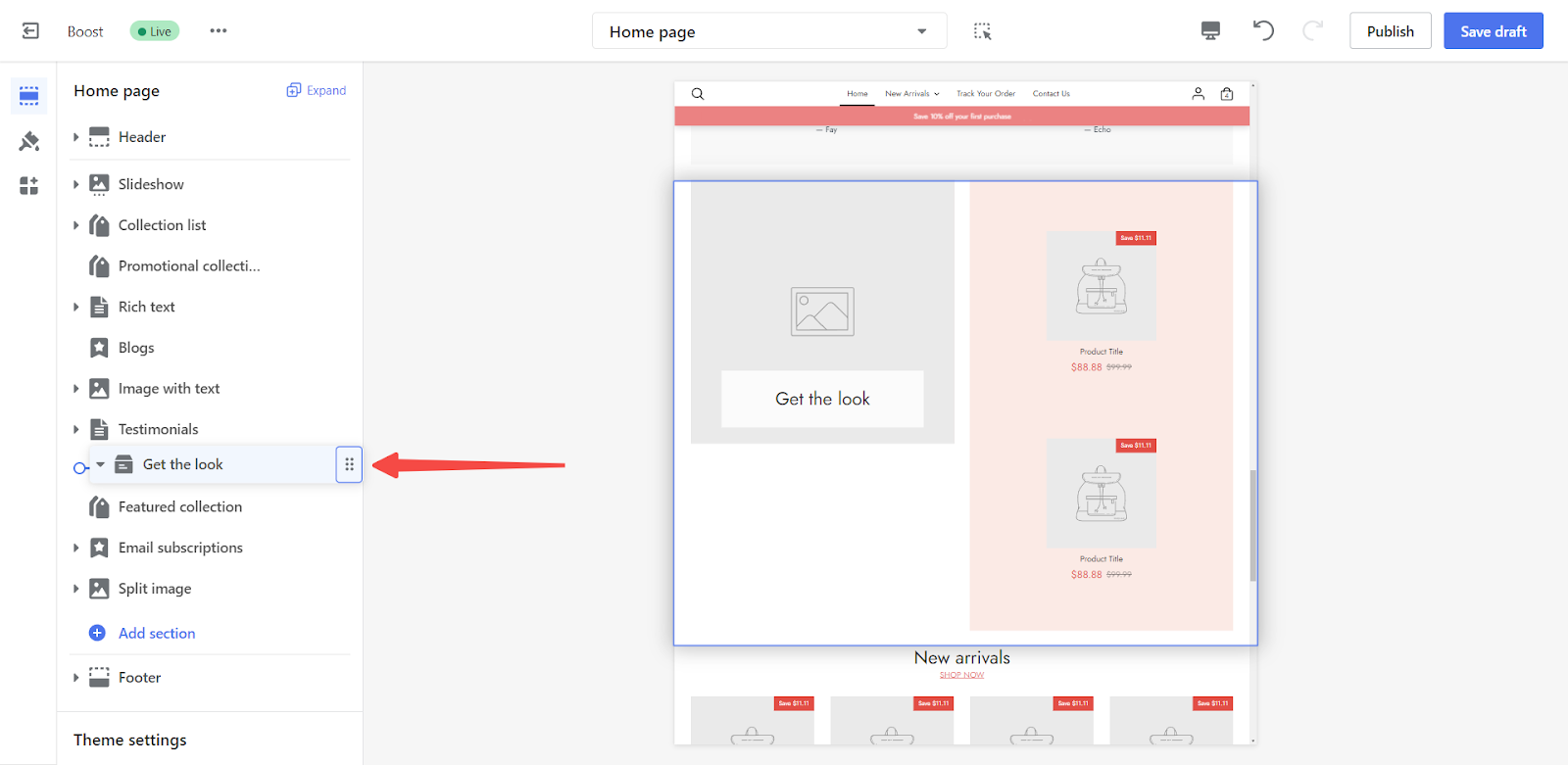 3. Clicking on the section title will allow you to configure section settings.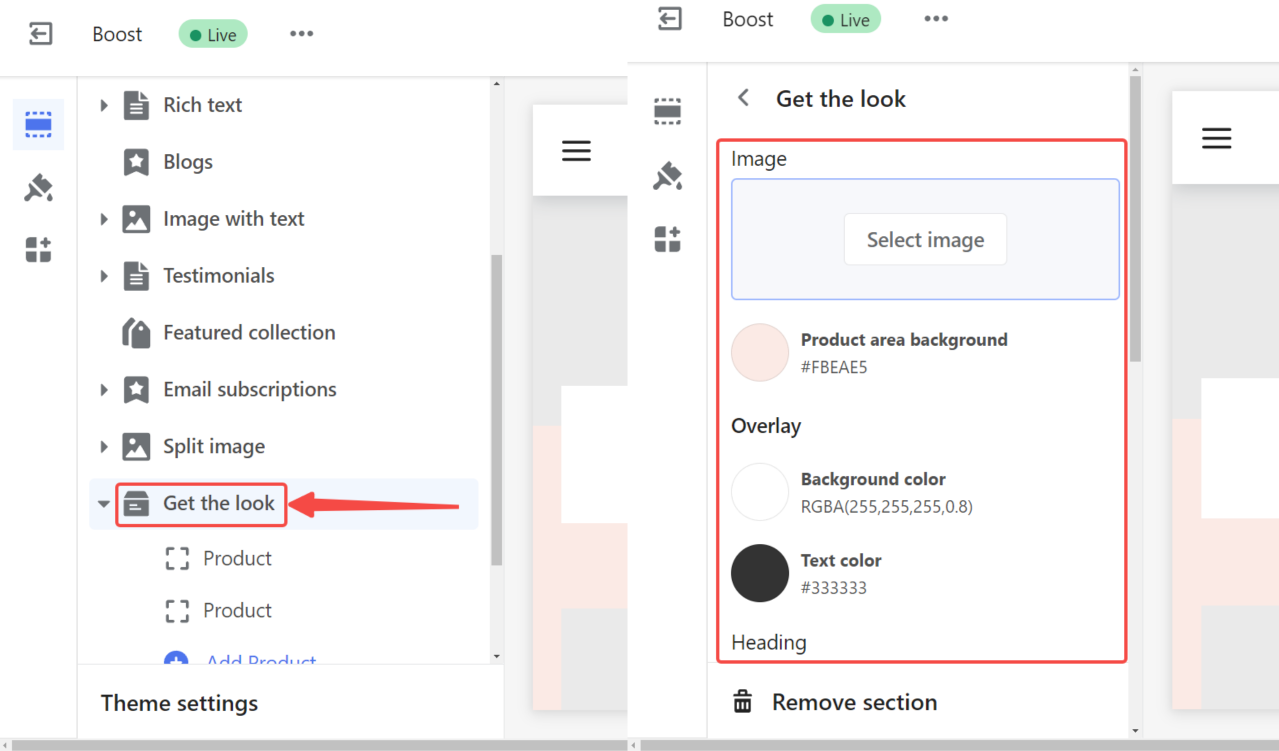 4. Configure each block within the sections according to the preview screen.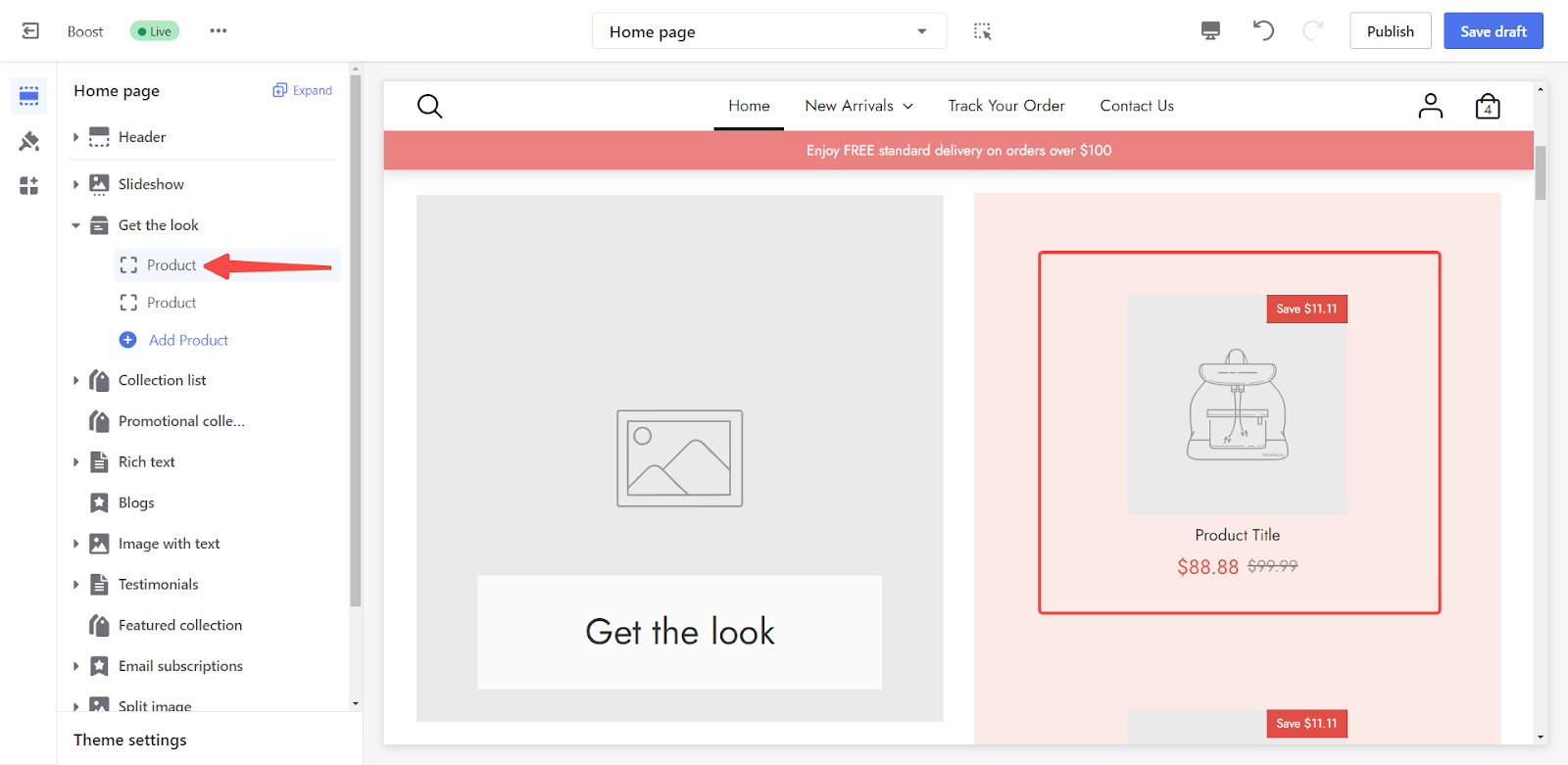 Note
Some Shoplazza sections have fixed block types and quantitative restrictions with the number of blocks you can add. You won't be able to add any additional blocks until you delete one from the current configuration.
Defining content with metafields and dynamic sources
Metafields helps you store additional information in your online store. You can assign configured metafields to a section or block in the theme editor.
Related Topics