Importing products from an app can be a faster and more efficient way to add products to your eCommerce store. DSWinning may offer access to a larger selection of products and suppliers than you would be able to find on your own. By importing products directly from an app, you can reduce the risk of errors or inconsistencies that may occur when manually entering data.
Connect DSWinning
1. From your Shoplazza Admin > click Setup guide at the top of the page.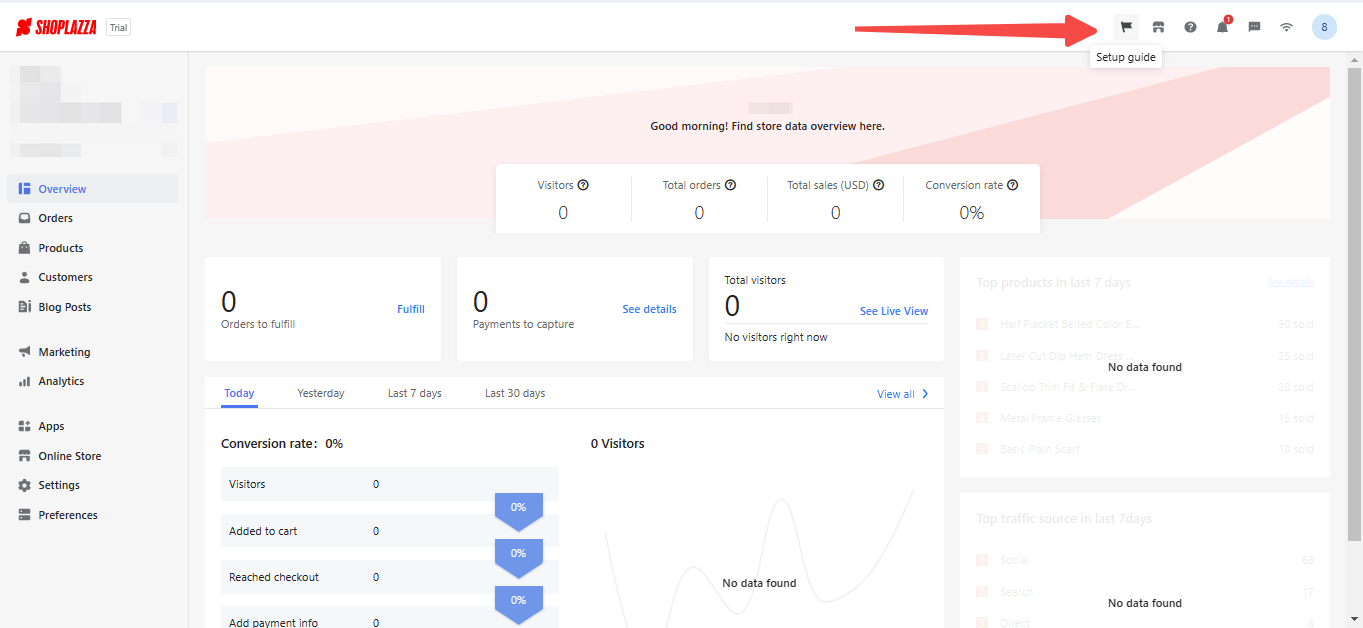 2. Here you will click Add products to download the DSWinning app.

3. Click Install app and you will be redirected to the DSWinning website.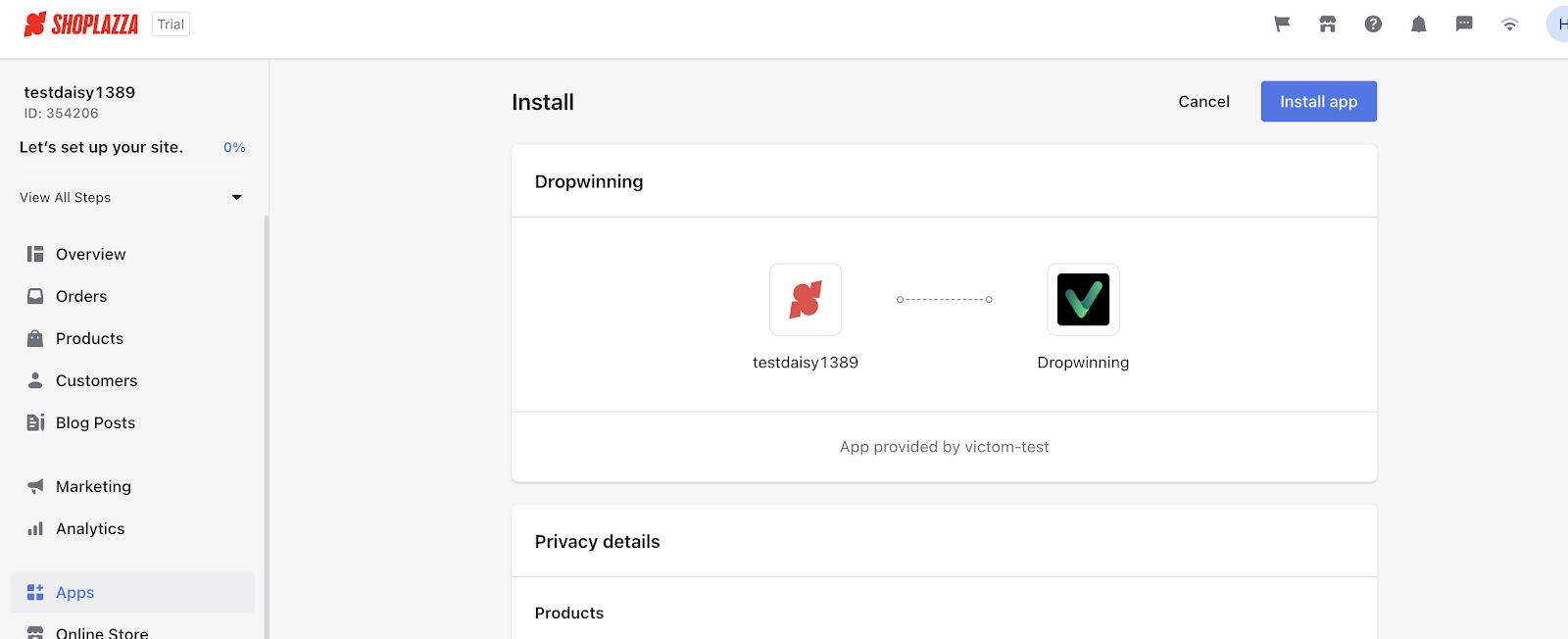 4. Your DSWinning account has now been automatically registered and connected to your store. Click on Get started to start sourcing products.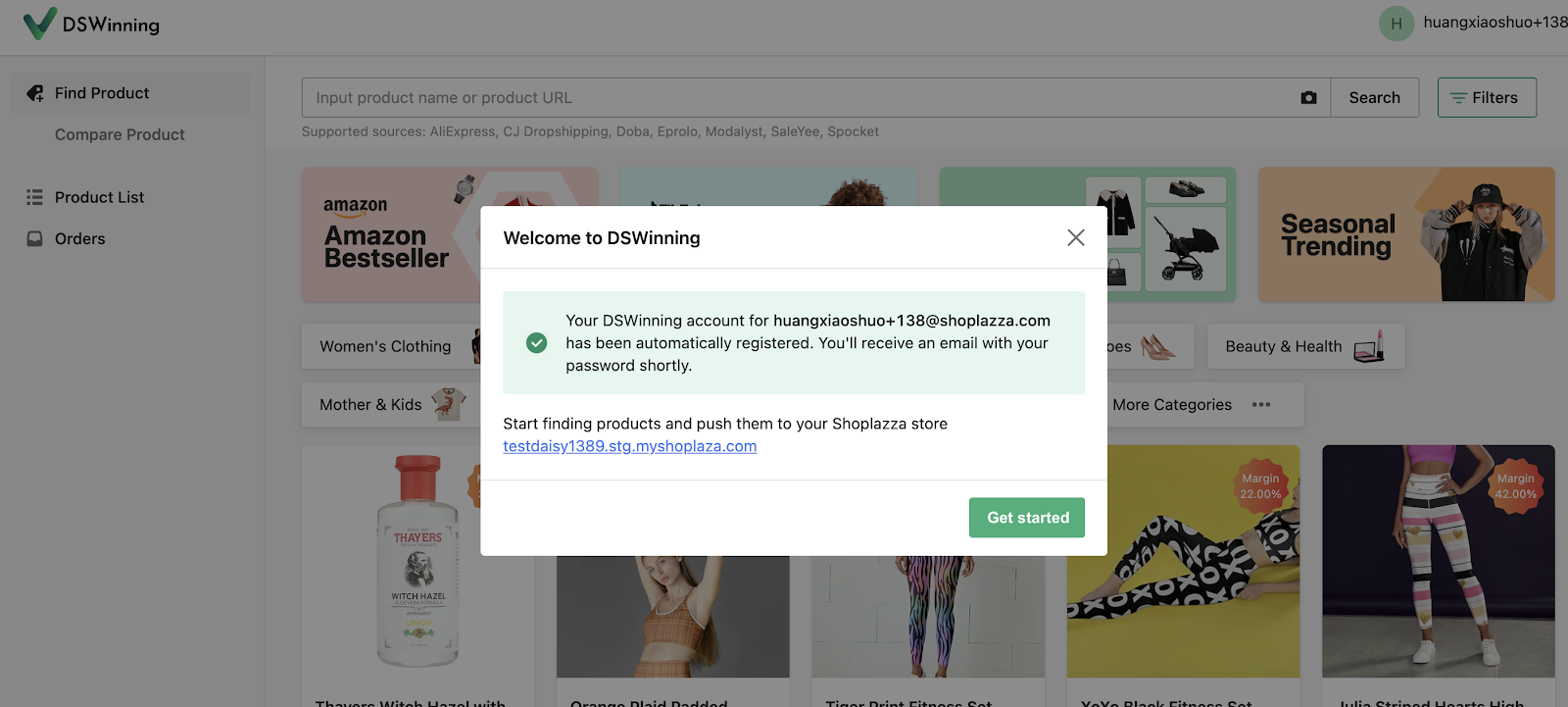 Note
If you have already registered a DSWinning account before, click Confirm to finalize the store connection.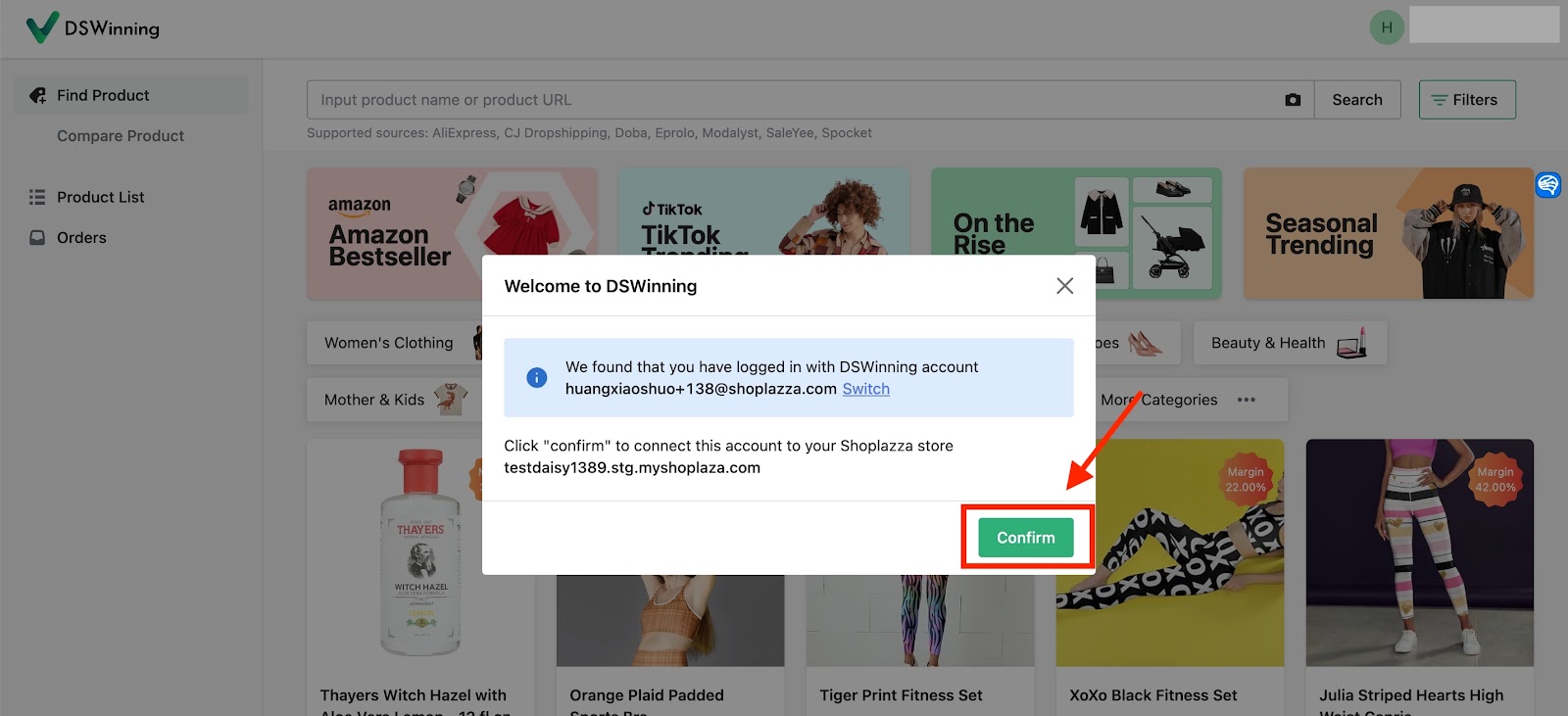 Import products to your store
1. Head over to the DSWinning homepage > select the products that you want to sell in your store and click on Import to Product List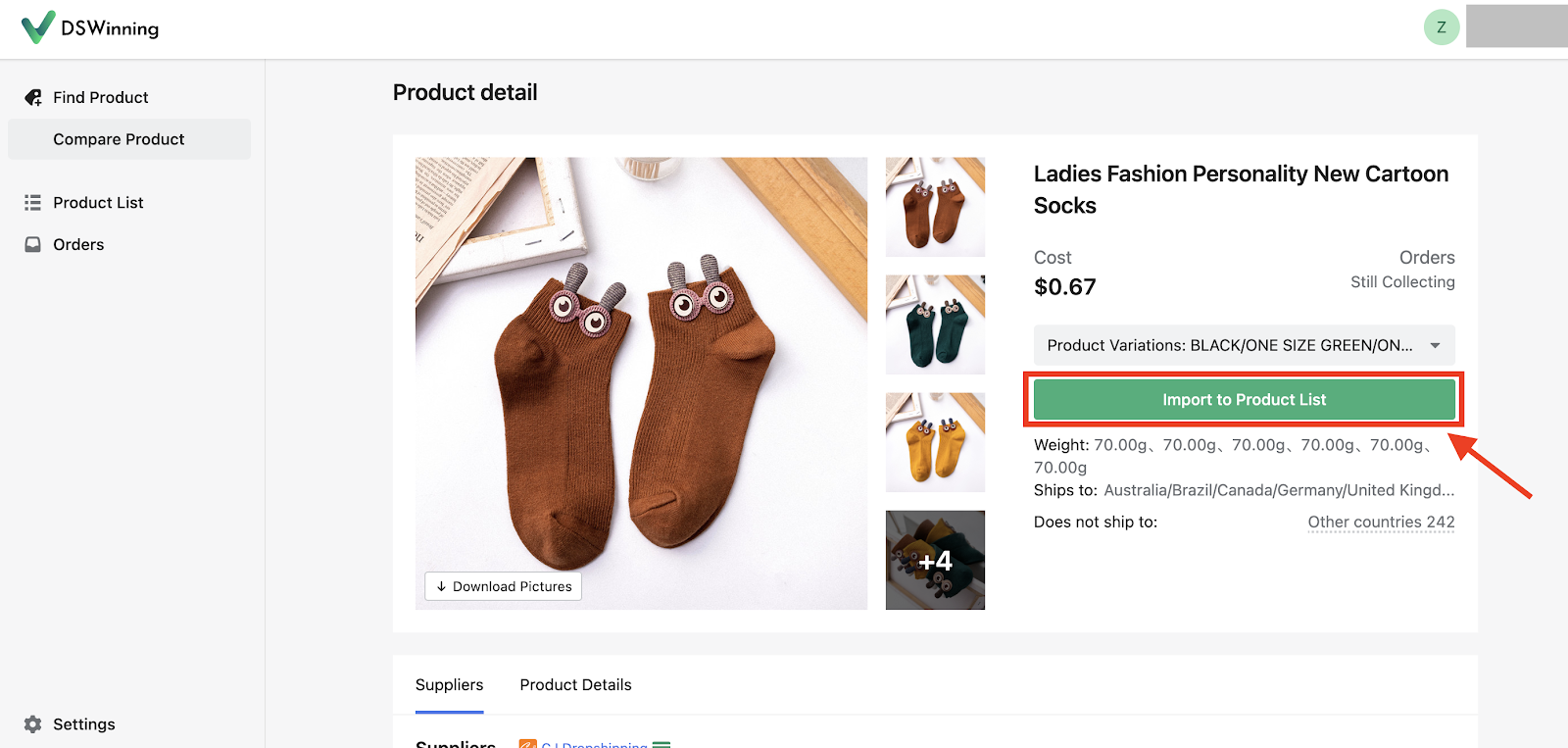 Once added, you can find the products in the Product List section on the left menu bar.
2. Now the next step is to import products to your store. On the product list page, Select the Product(s) > click on Push to store.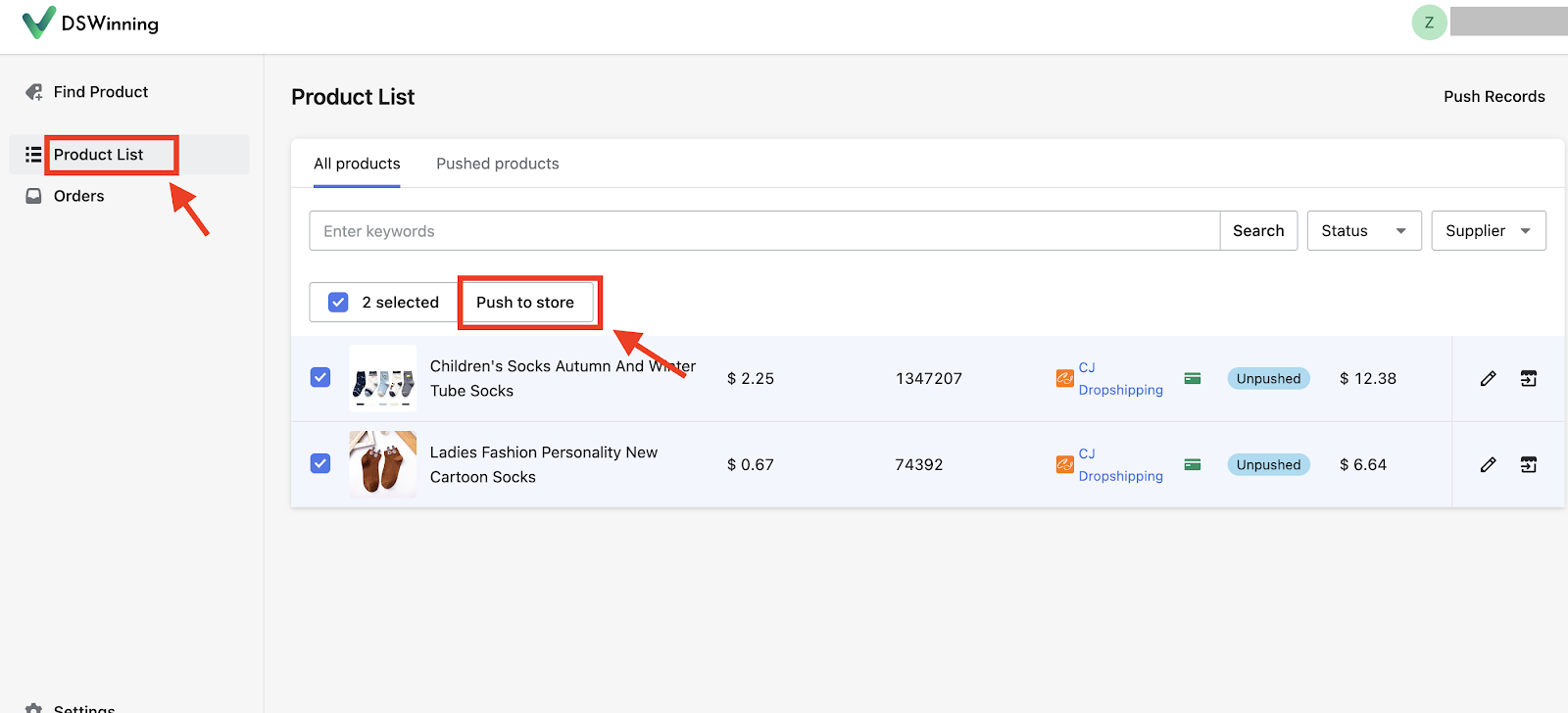 3. Click on Push, and the products will be pushed to your store.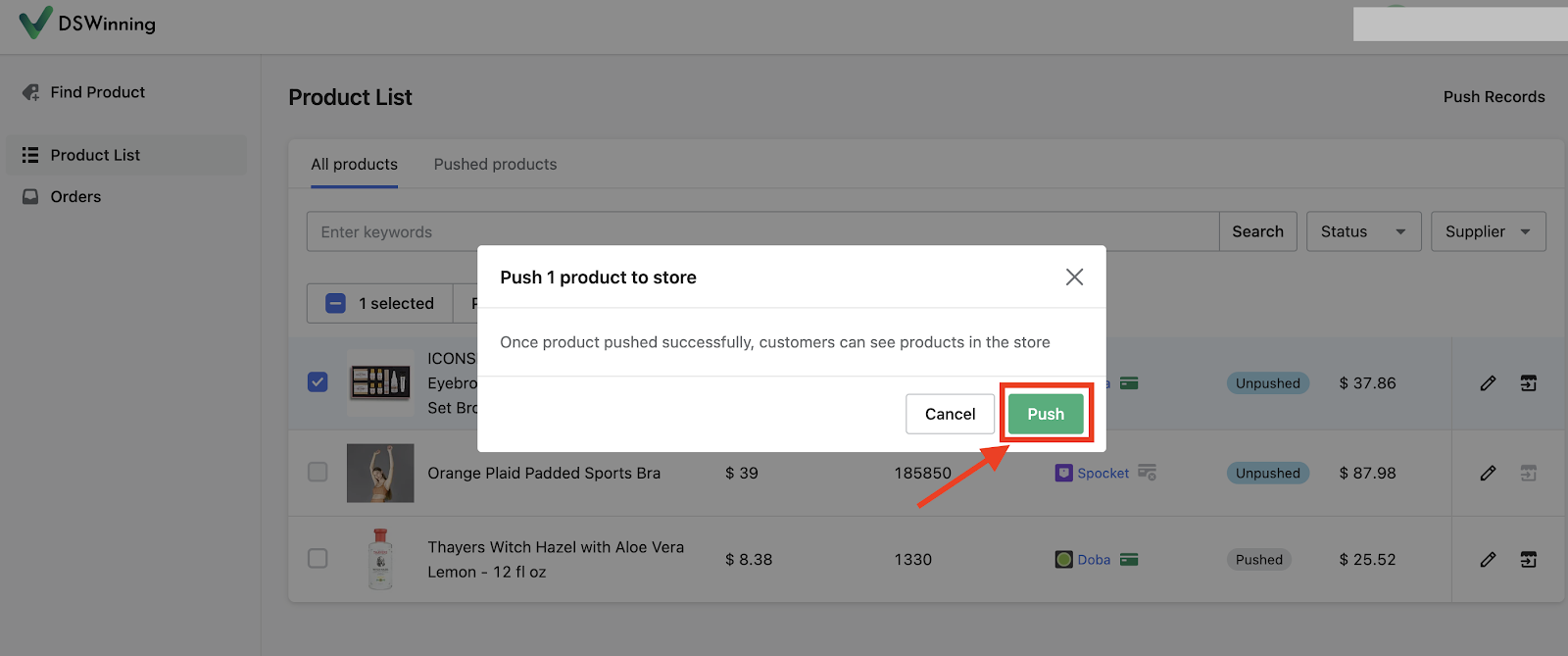 4. You can also view the pushed products on your store by clicking View push results on my store.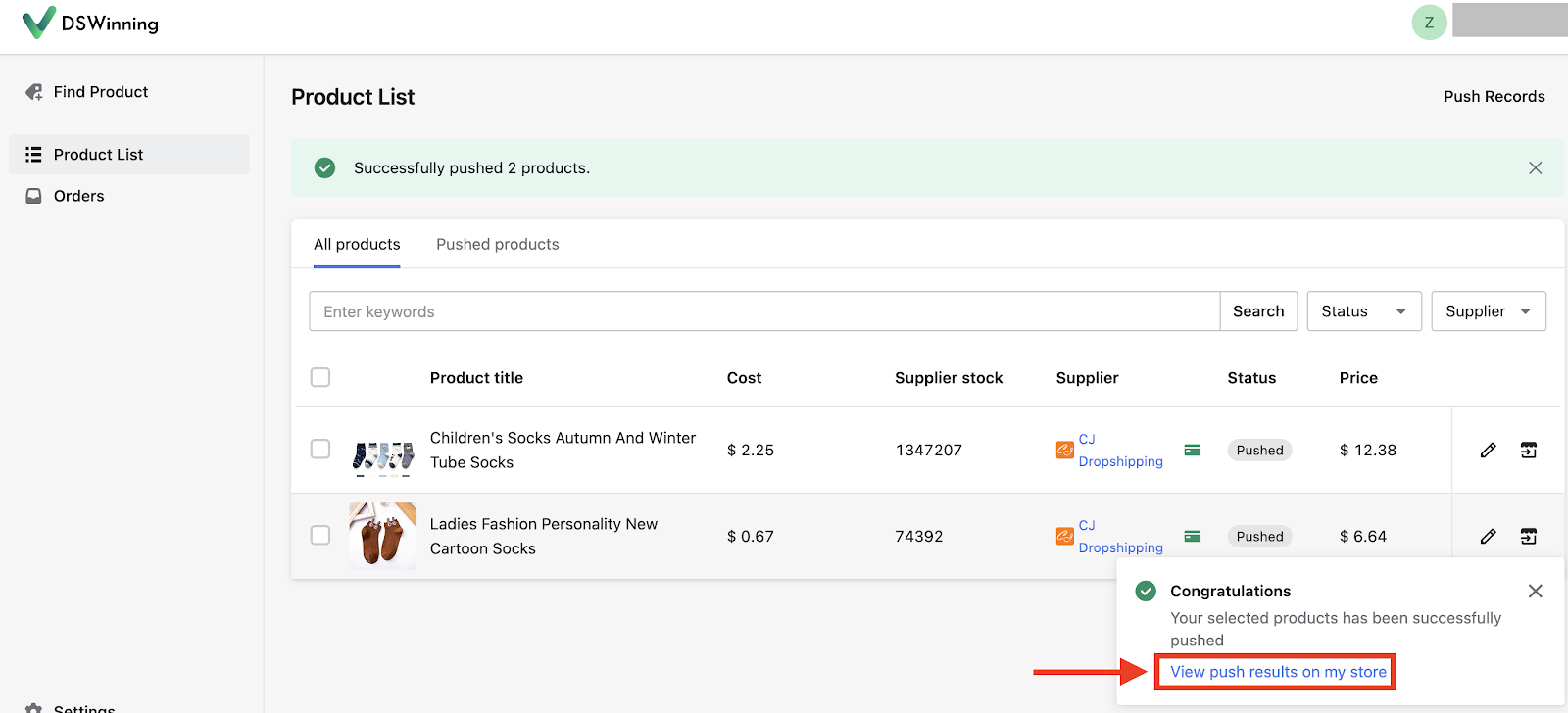 Congratulation! You have successfully imported your first product. However, it's important to carefully review the products you import and ensure that they are a good fit for your store and your customers. For more instructions, such as how to view and fulfill customer orders, click here for more details.