It is easy to overcomplicate things, and difficult to obtain an uncluttered design. Some stores have minimal settings to keep the focus on products. The Image slideshow section is a great place to start if you are looking forward to build a simplistically designed interface. This section has features that help you display image content in full-screen size without optional text and buttons.
This section is useful when:
You want to create a section to display images without other features.

You want your store interface to look as elegant as possible.
In this tutorial, we will demonstrate how to create an Image slideshow section in Nova 2022.
Creating an Image slideshow section
1. From your Shoplazza Admin, go to > Settings > Themes > and click on the Customize button.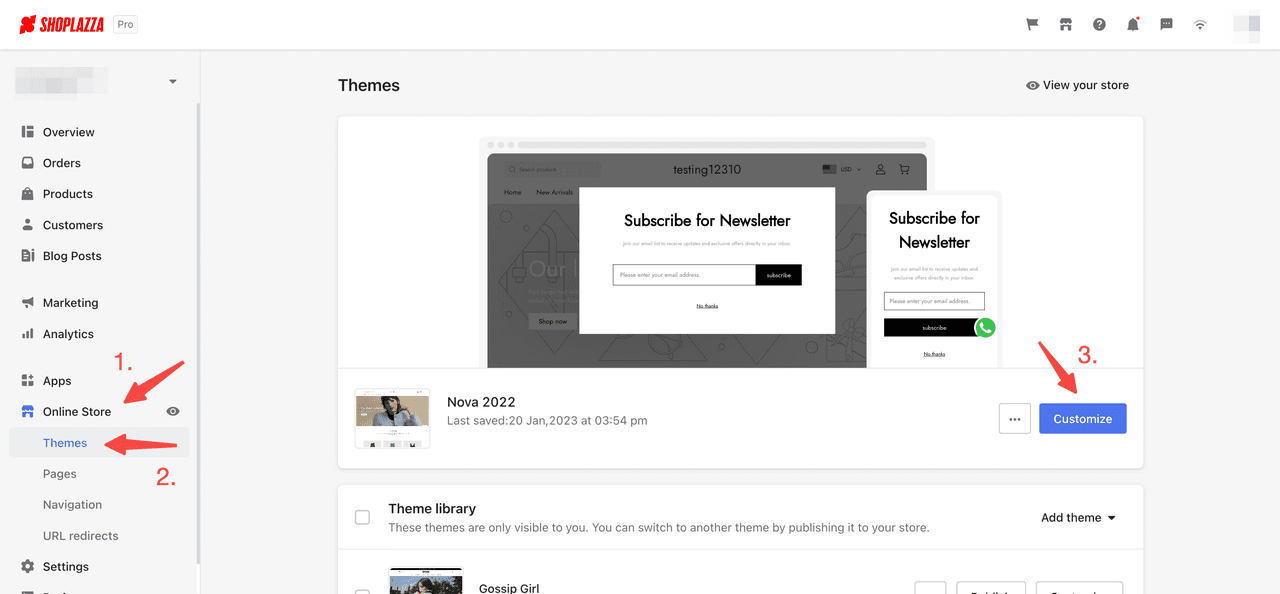 2. Click the Add section to see more available sections for this theme.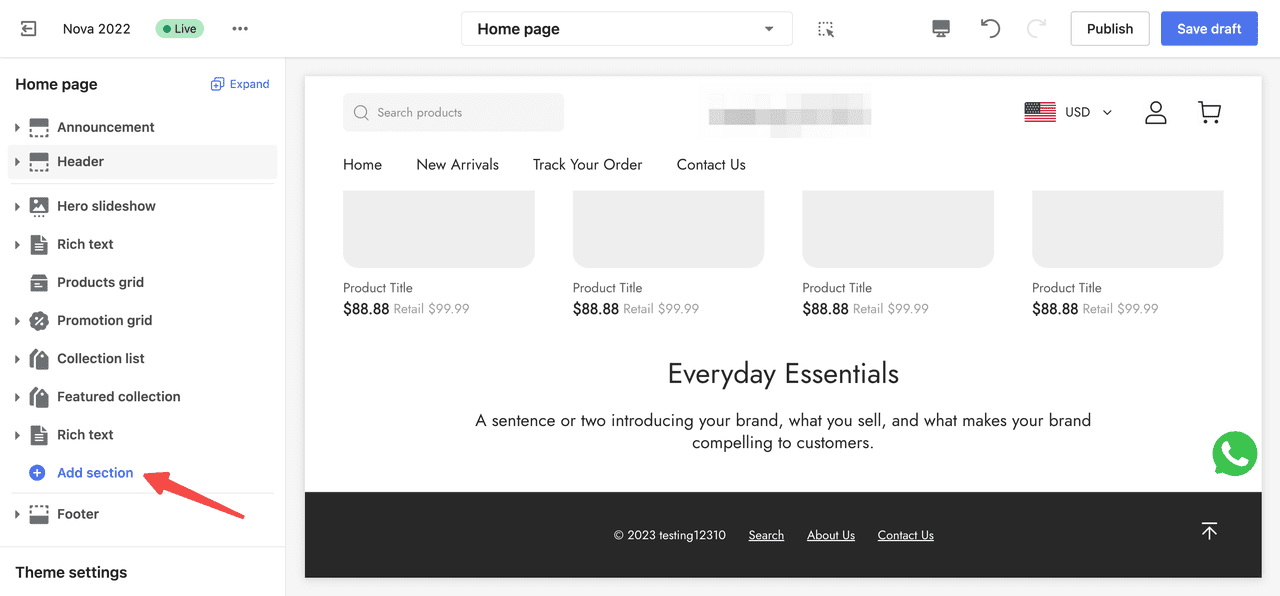 3. Under Additional sections, select the Image slideshow sectionand customize your configurations.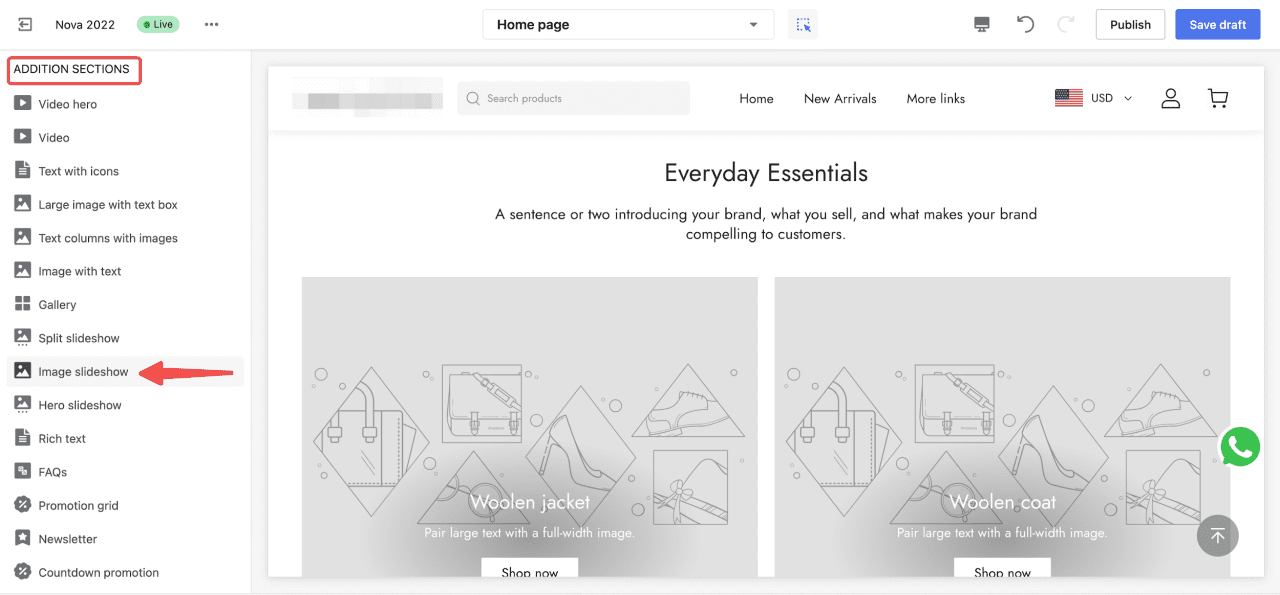 4. If you would like to reposition the Image slideshow section, use the Drag indicator to place anywhere on the layout.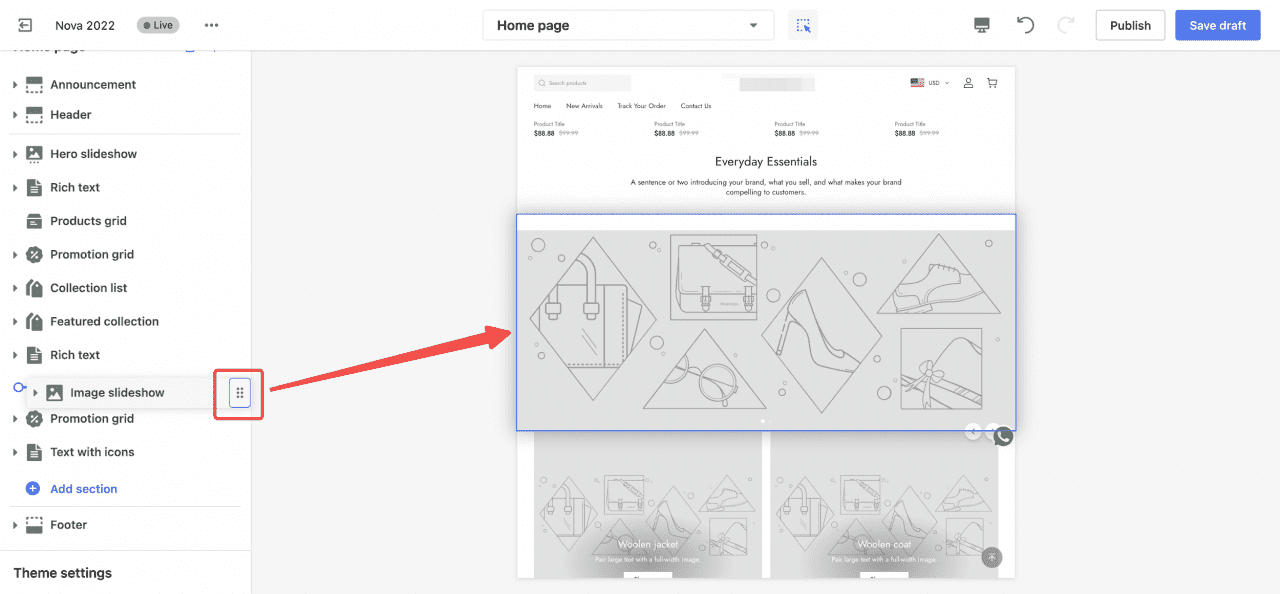 5. In the added Image slideshow section, you are given options to edit the following:
Full page width

: This feature eliminates the extra spacing between the background and sections.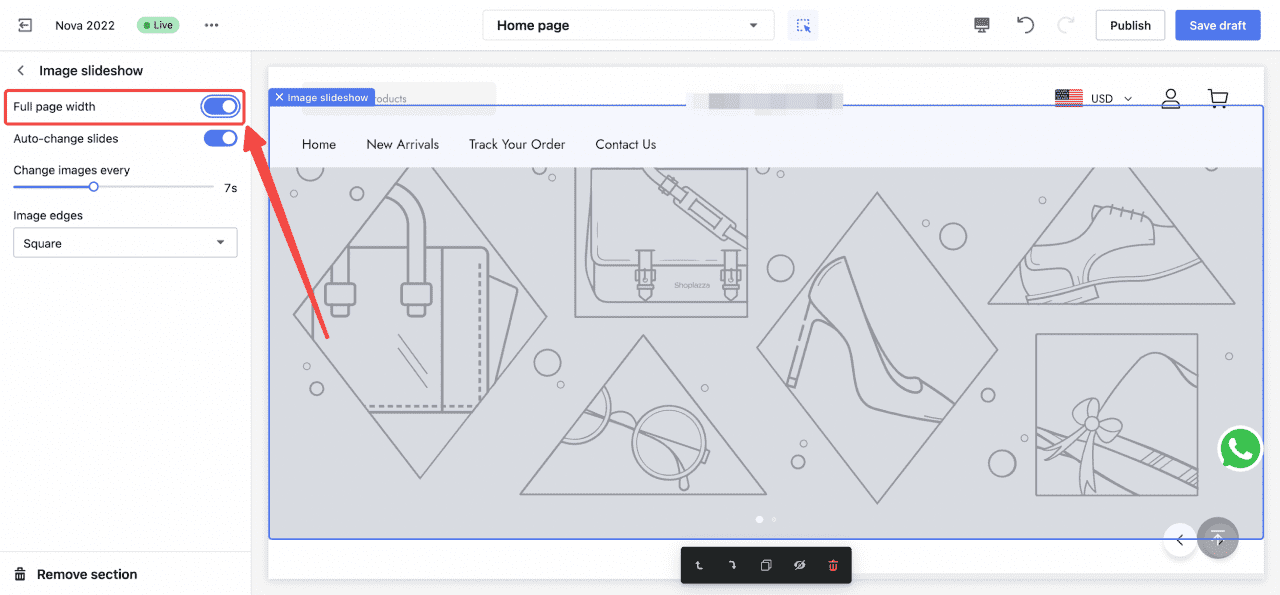 Auto-change slides

: Toggle on to enable auto-rotating slides. Here, you are also given the option to set a time frame with the slider tool.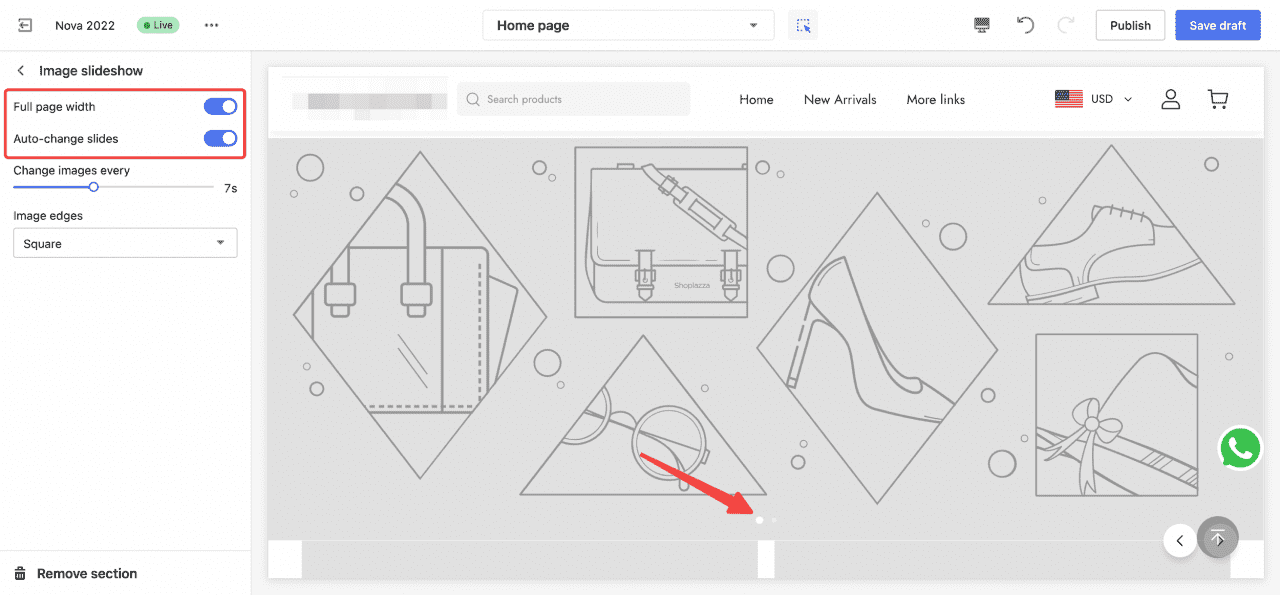 Image edges

: You can reshape the edges of your photos with the two extra layout options.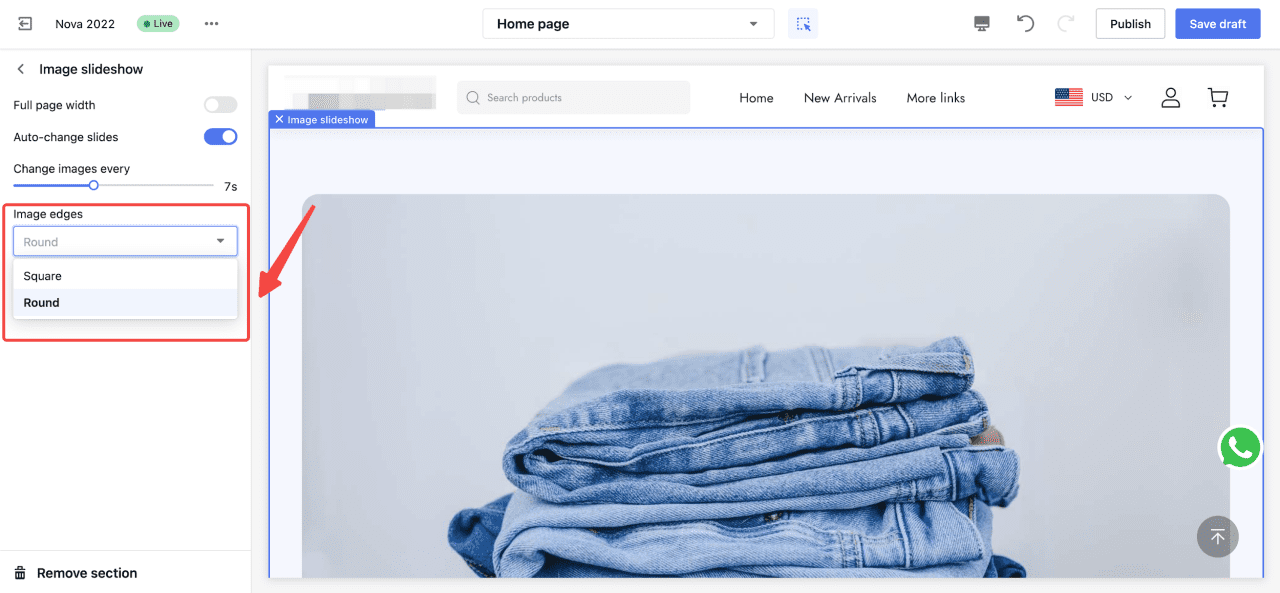 Editing your Split slideshow section
1. In the main editing menu, refer to each block and edit your slides separately. You can add up to 5 images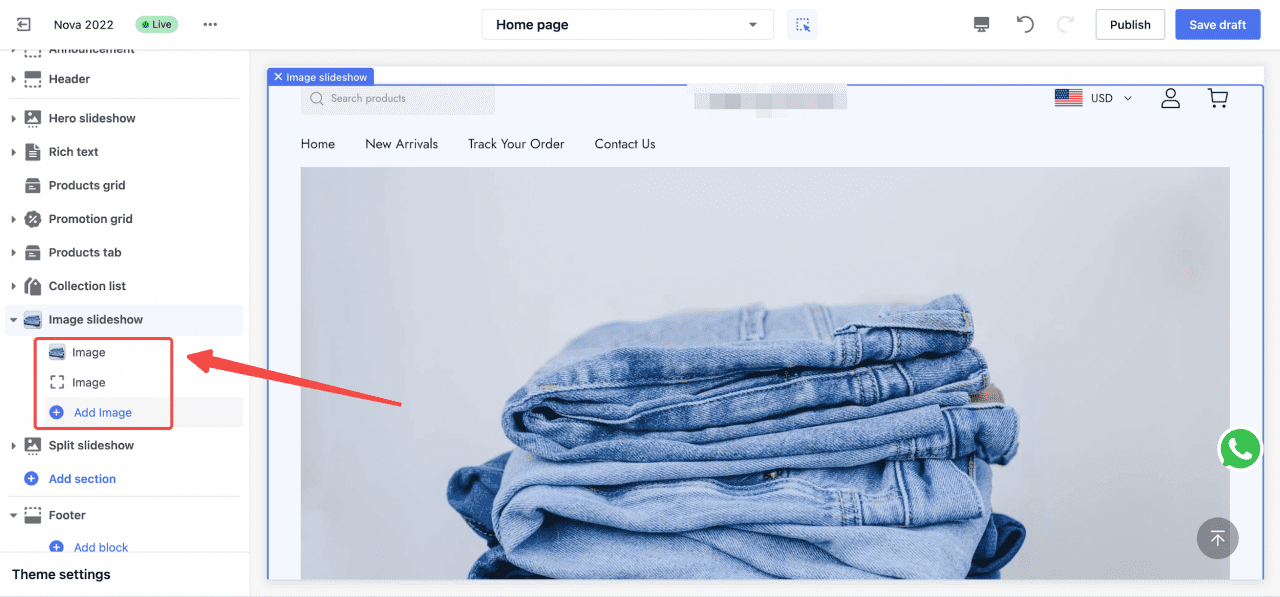 Linking your images
1. Here in the Image link drop-down, you have the option of linking the photo to your collections or redirecting them to another collection depending on your setup.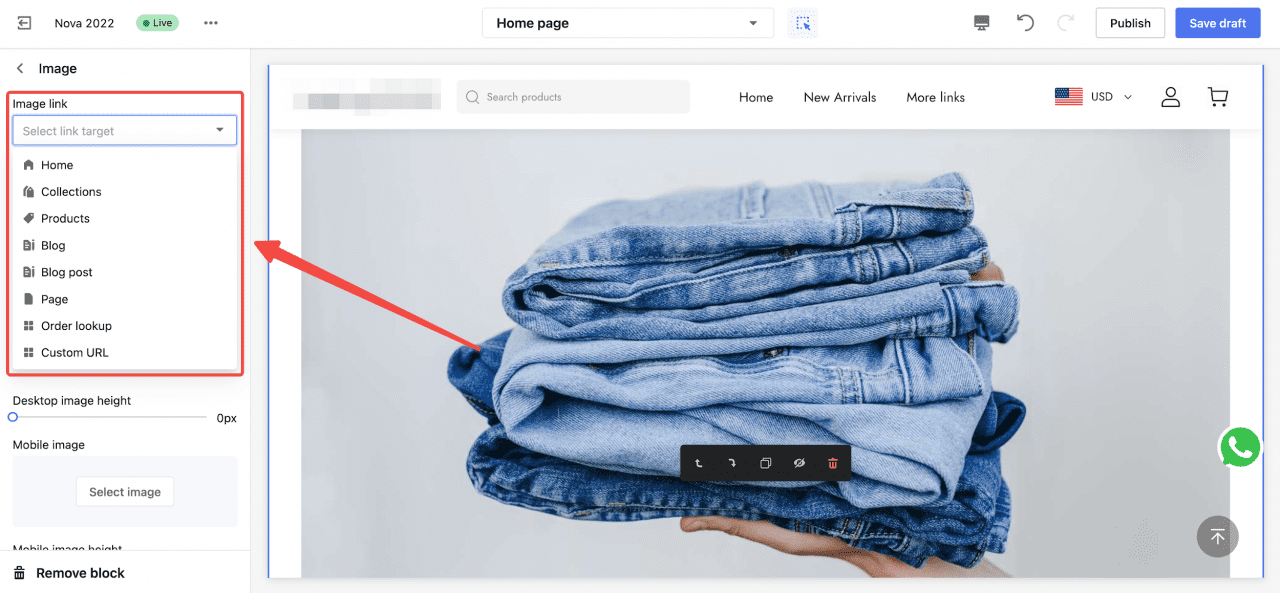 Image settings
1. Here, you are given a few more options to edit the properties of your images. To preview images on mobile. Please refer to the preview icon on top right.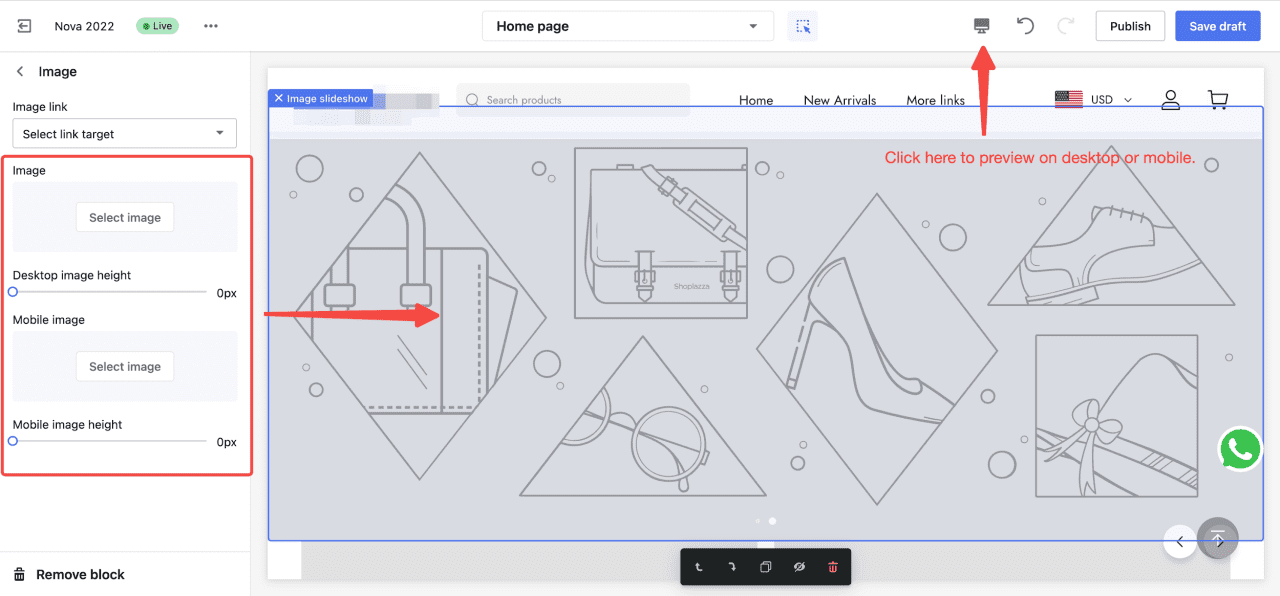 You now know how to add an Image slideshow section to your storefront. Go ahead and create your own to showcase your collections.
Related topics