Stamped Loyalty & Referrals helps eCommerce brands to stand out in today's competitive online market. Trends may come and go; however, one thing remains constant: brands that focus on building trust and loyalty with their customers perform better.
Rewards Programs

Points Rewards Program

Referral Rewards Program

VIP Rewards Program
Please refer to the following guide for more information to know more about these programs.
Installation
You can download the Stamped Loyalty & Referrals app and sign up for free. However, there are different plans available.Click here to learn more about the different pricing plans offered by Stamped.
1. From your Shoplazza Admin > Apps > Apps store and Search for Stamped Loyalty & Referrals and click Add.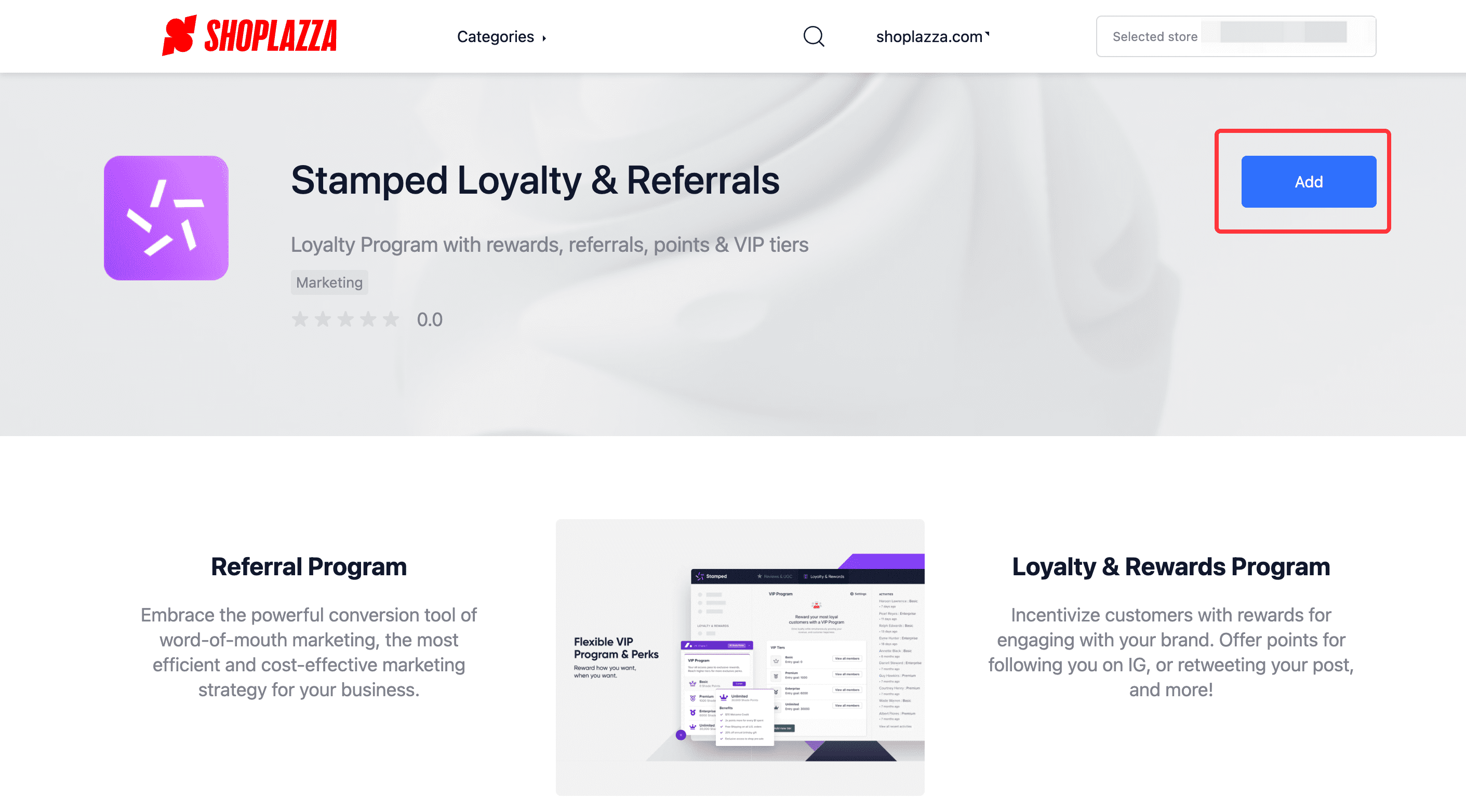 2. Click Install app to install Stamped Loyalty & Referrals.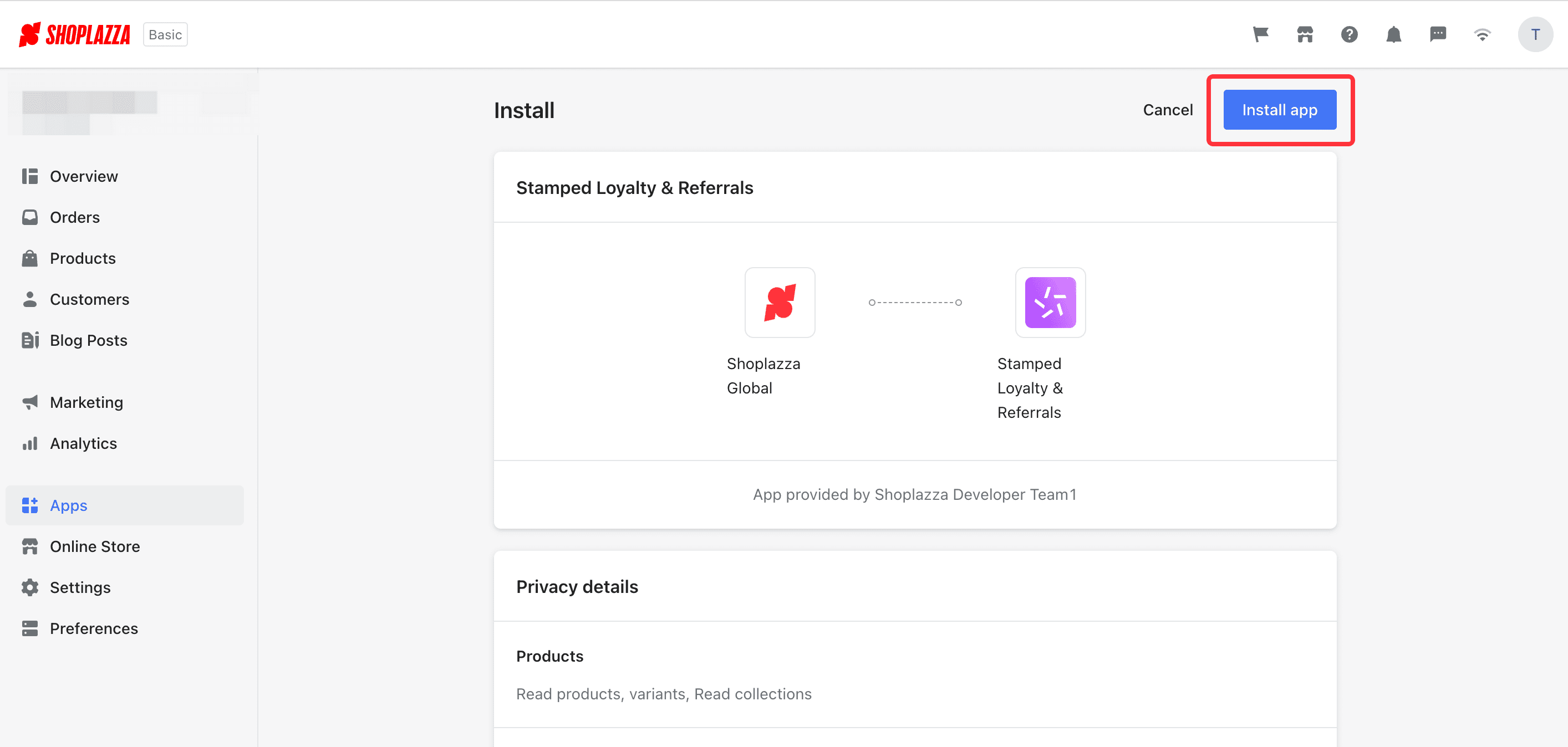 3. After the app is successfully installed, you will need the API Keys for integration purposes. Head over to your Stamped account to create your API Keys and copy and paste them into your Shoplazza x Stamped Loyalty & Referrals integration setting page.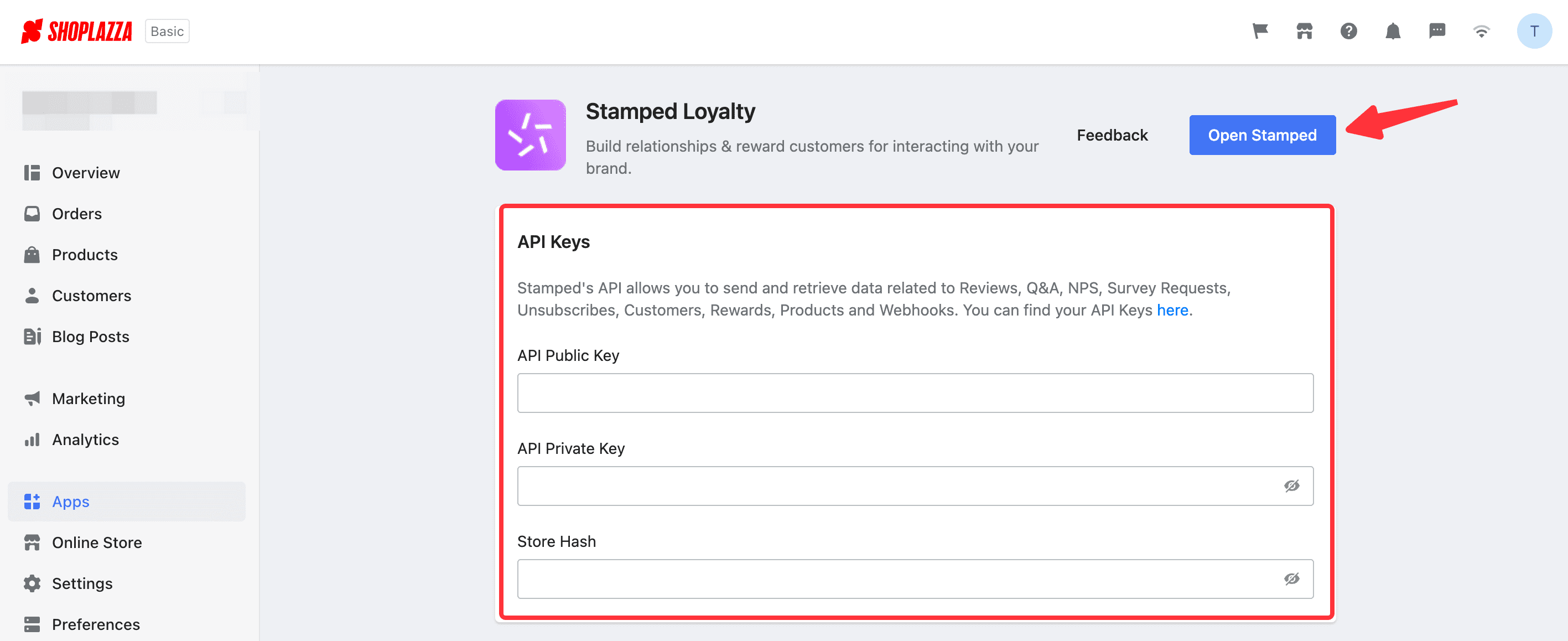 Managing gift cards as rewards
You can create and manage your gift cards from your Shoplazza Admin when configuring the app. Customers can also redeem points for gift cards.
1. From your Shoplazza Admin > Apps, open the Stamped Loyalty & Referrals app. Here you can click View gift cards to see your gift card list or create a new one.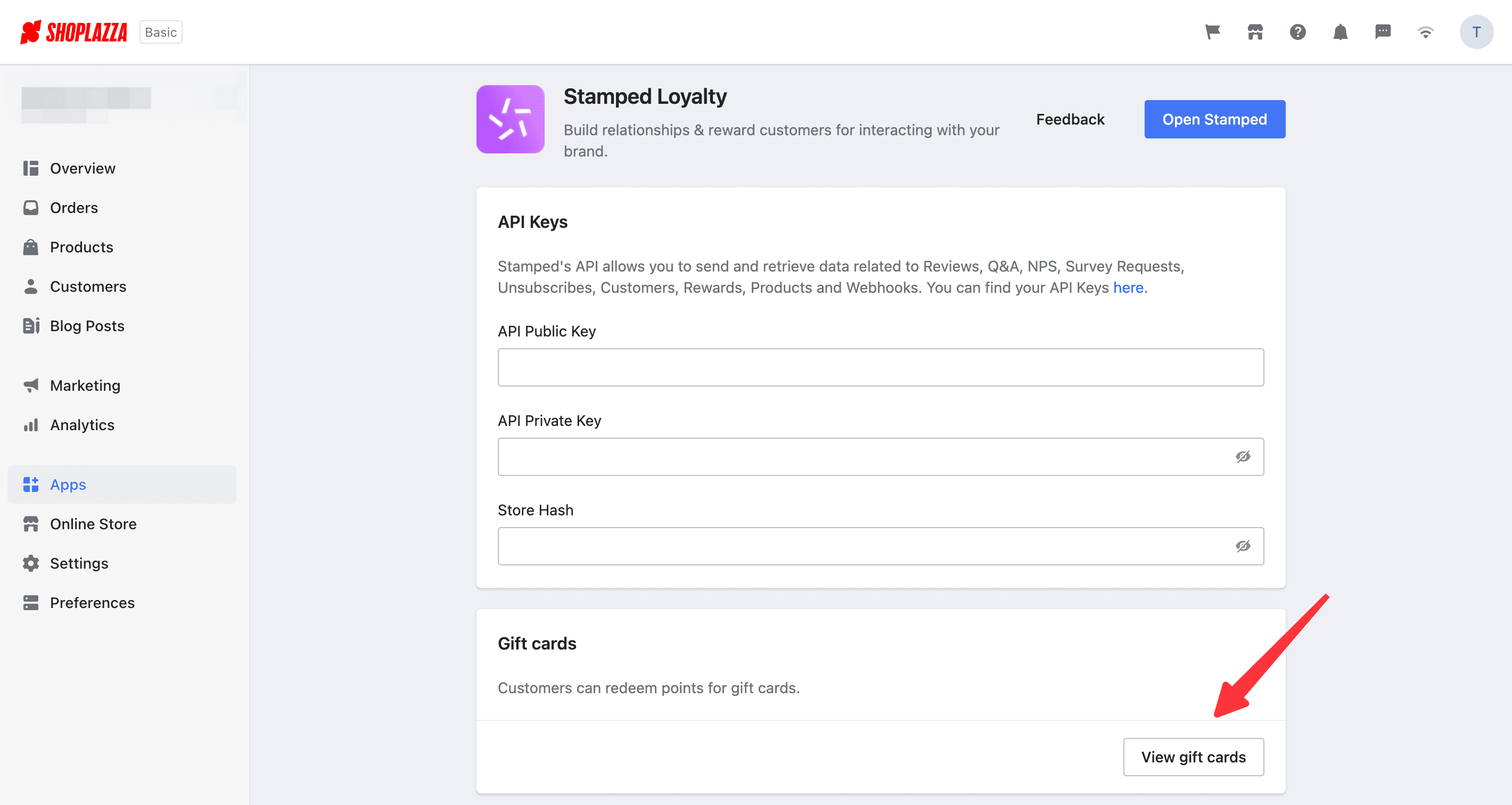 2. Here you will see a list of your gift cards. If you don't have any cards available, click on Create gift card.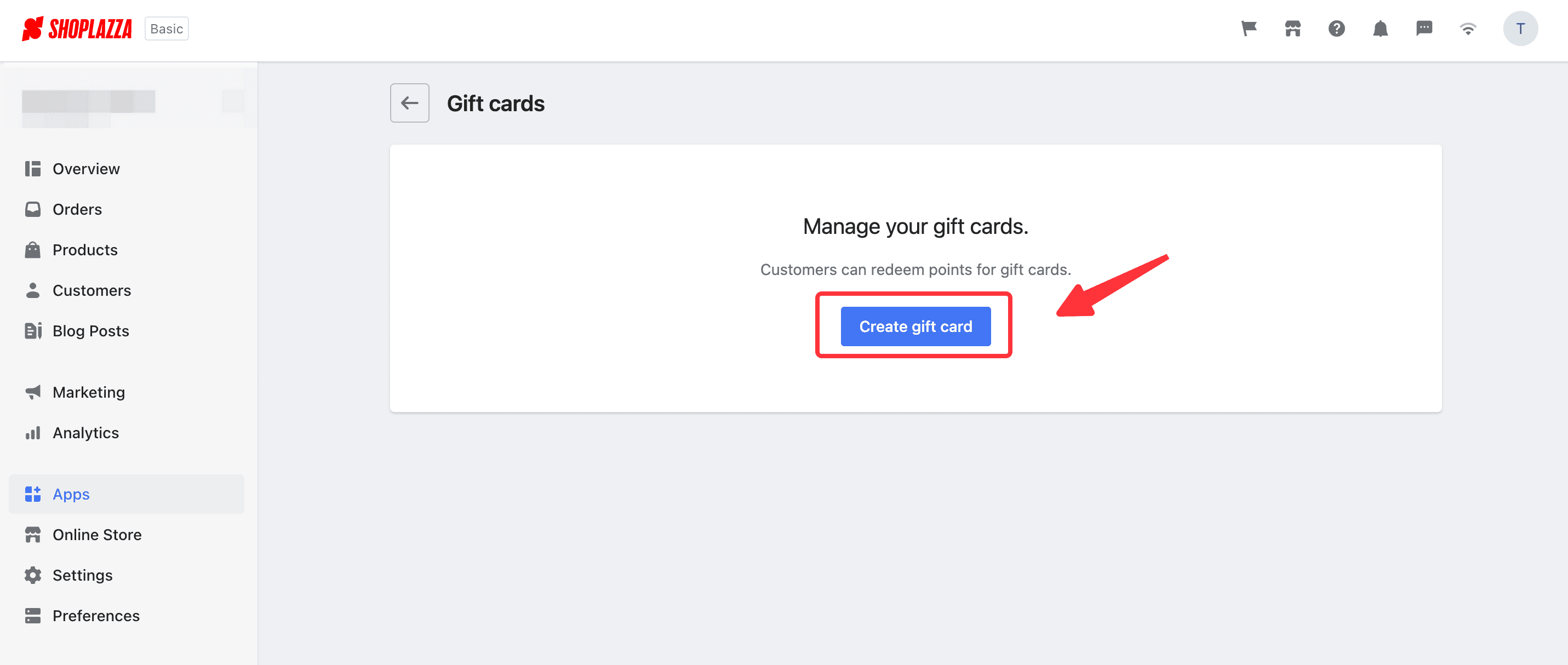 3. Add details about your gift card. Click Save after you finish setting up your gift card.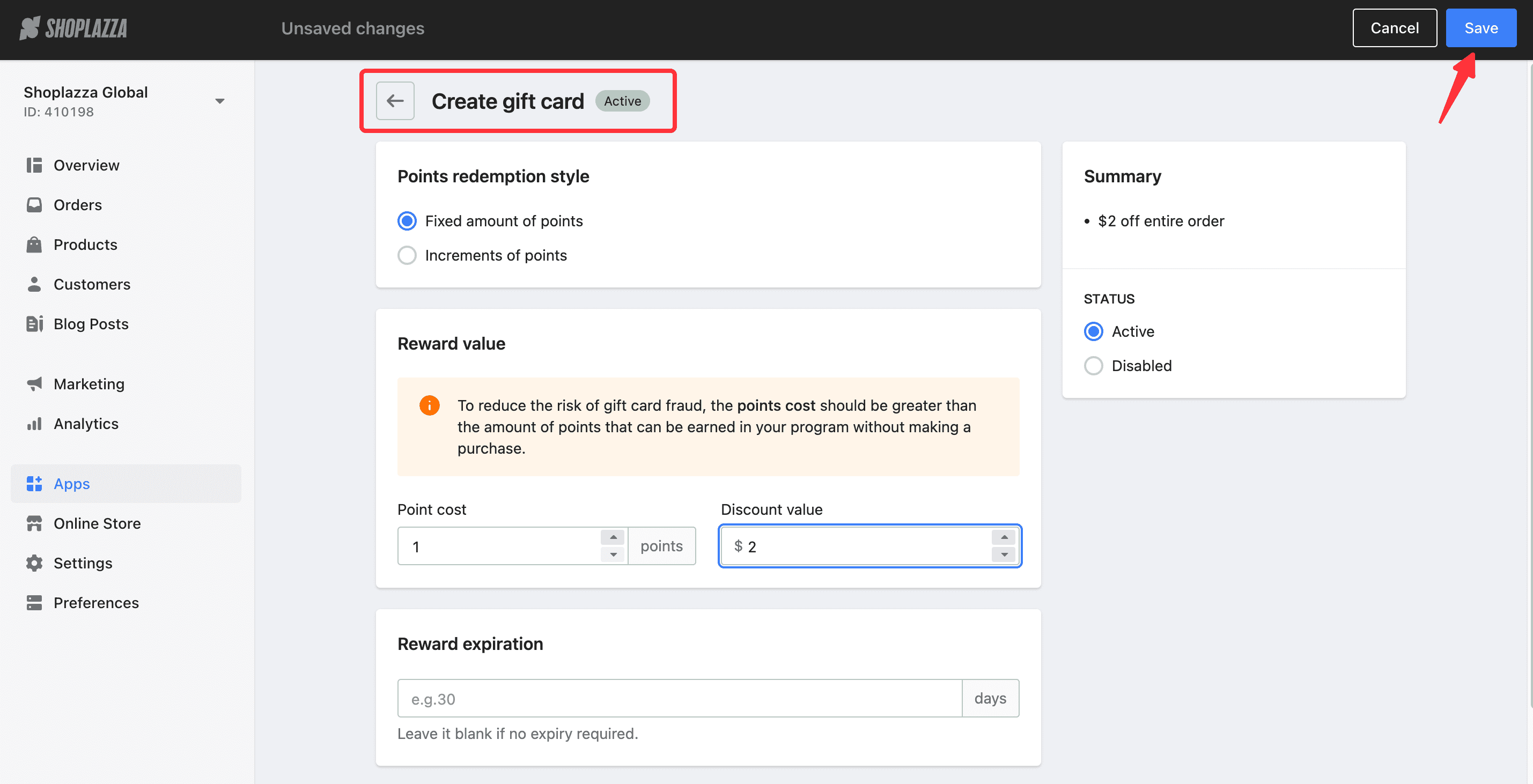 4. On the detailed page, you will be able to see which gift card codes have been issued to your customers. You can also change the status of gift card or delete it.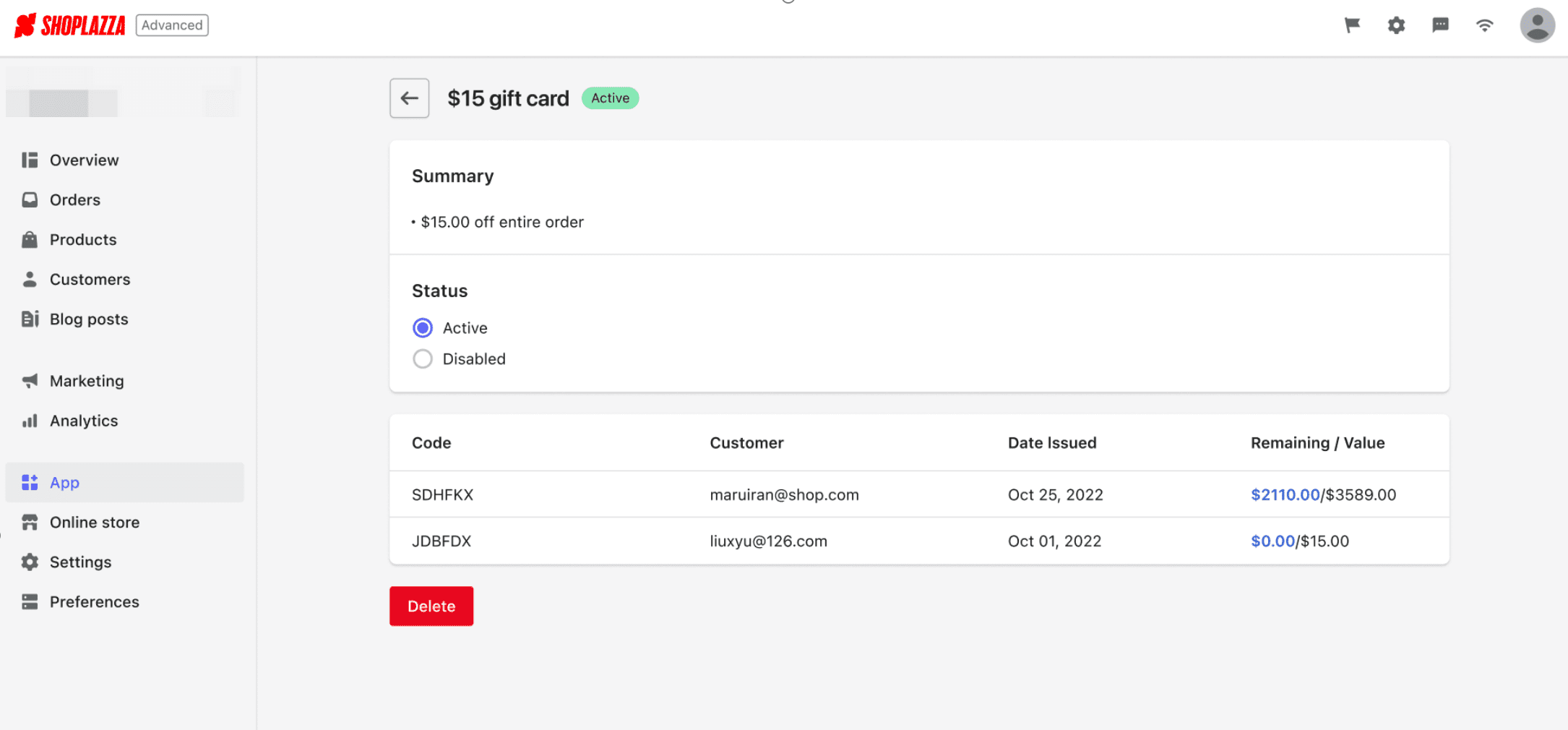 5. Your customers will see your active gift cards in your store and can also redeem points for these gift cards.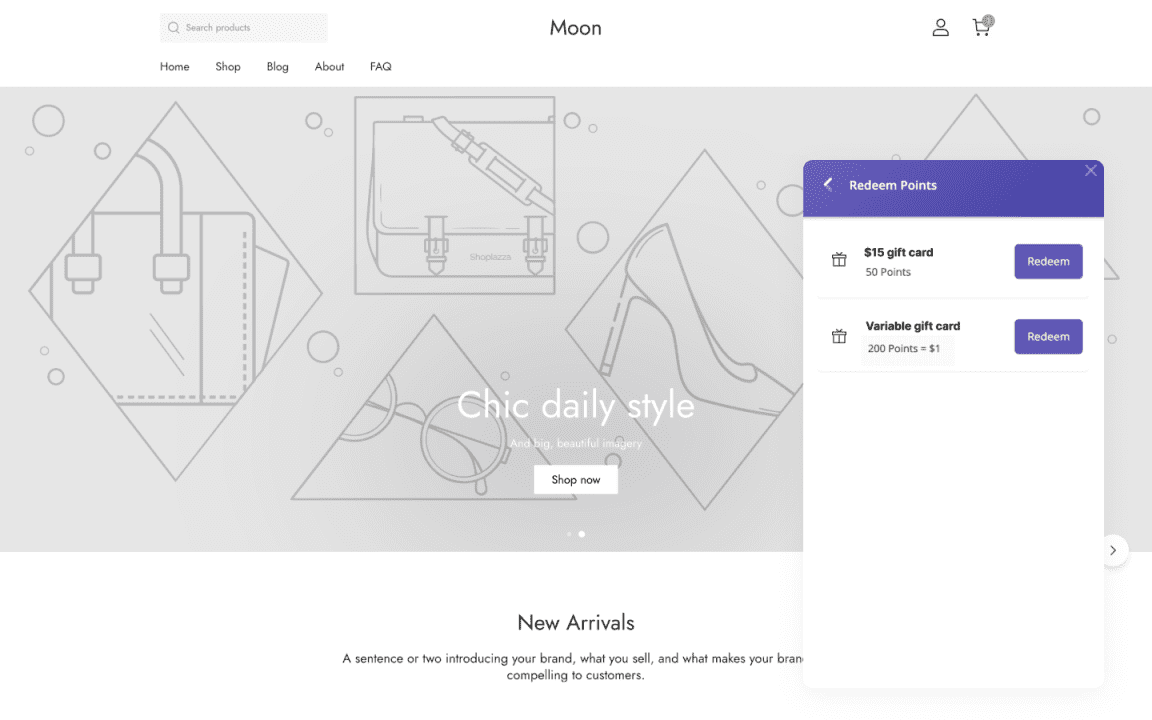 Collection ID table
You can find the collection ID needed by Stamped corresponding to the collection title in your Shoplazza store.
1. If you need the reward to be applied to only specific collections, you'll need the collection ID for it which you can find in the Collection ID table more on that below.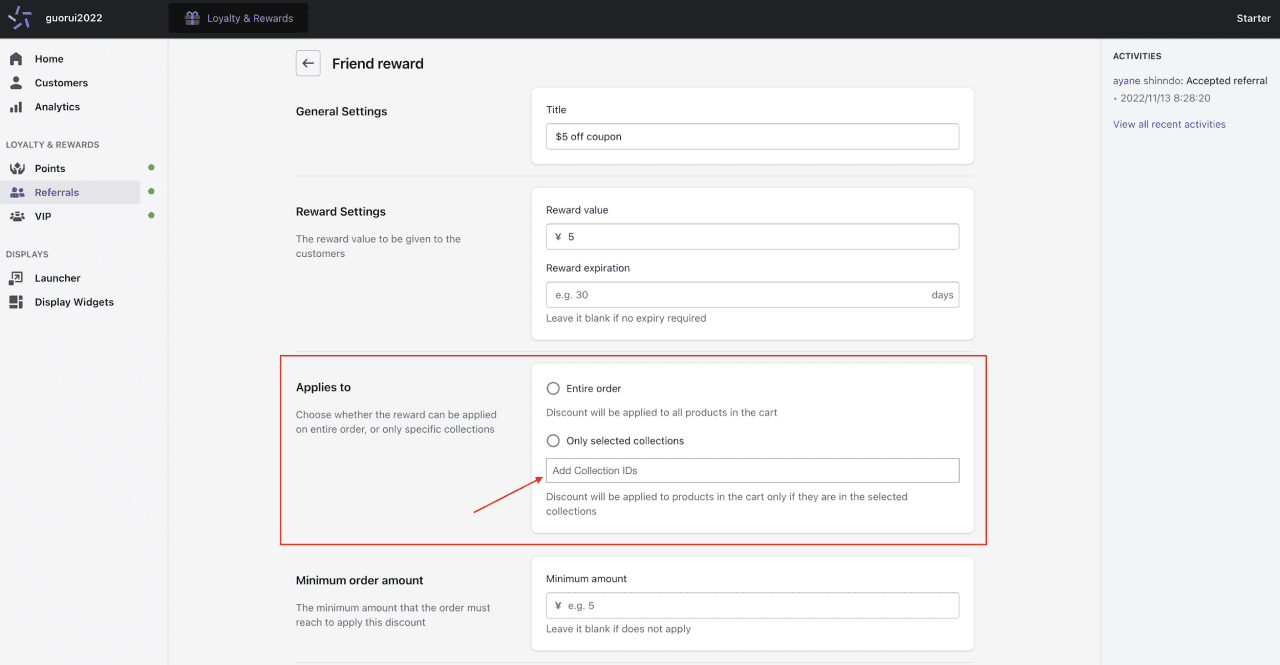 2. From your Shoplazza Admin > Products > Collections and find the collection you need, note the title of the collection if you decide to use that.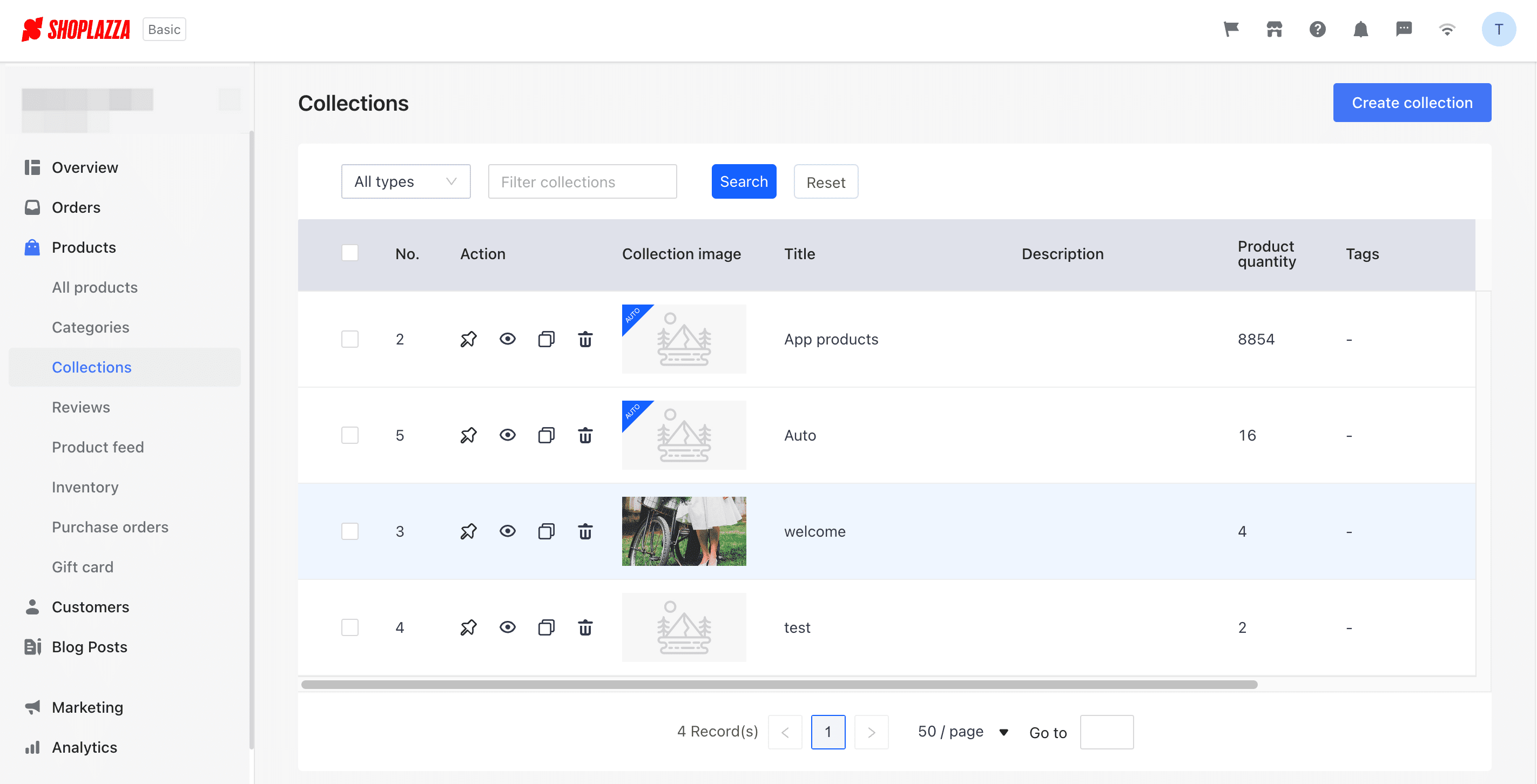 3. Head over to Stamped Loyalty & Referrals App and click on View the table, and then you can find the same collection ID by clicking Managing Collection.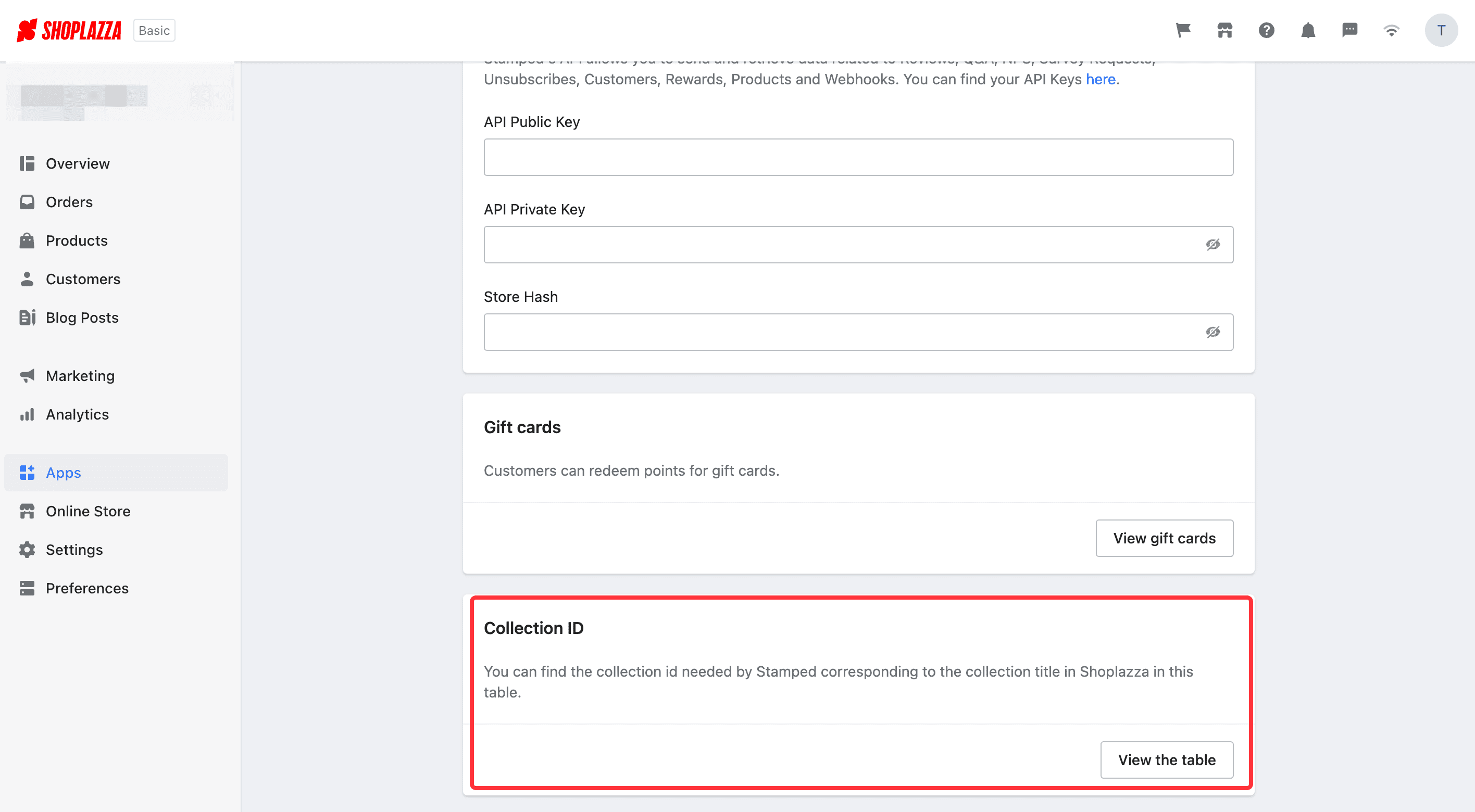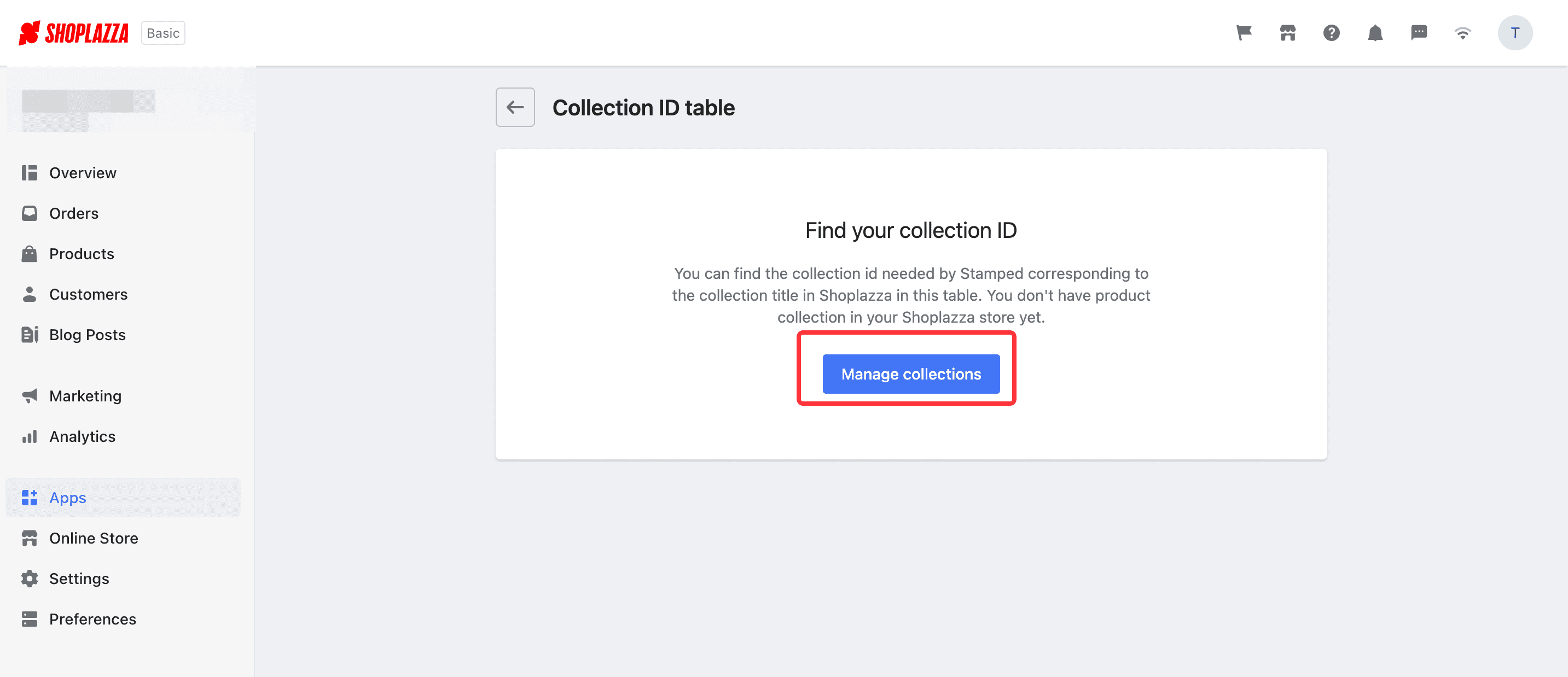 Order settings
In your Stamped account head over to Settings > Points > Order settings. Here you can set the reward points based on your needs, you can also set the reward program based on order status.
Following are the status of orders that are currently being supported to synchronize from Shoplazza to Stamped. You can choose one of them for each setting.
Reward points when orders are updated as:
Placed(Customer paid for the order)

Fulfilled(Partially shipped or shipped)

Finished(Order has been completed)
Cancel points when orders are updated as:
Cancelled

Returned

Partially Refunded

Refunded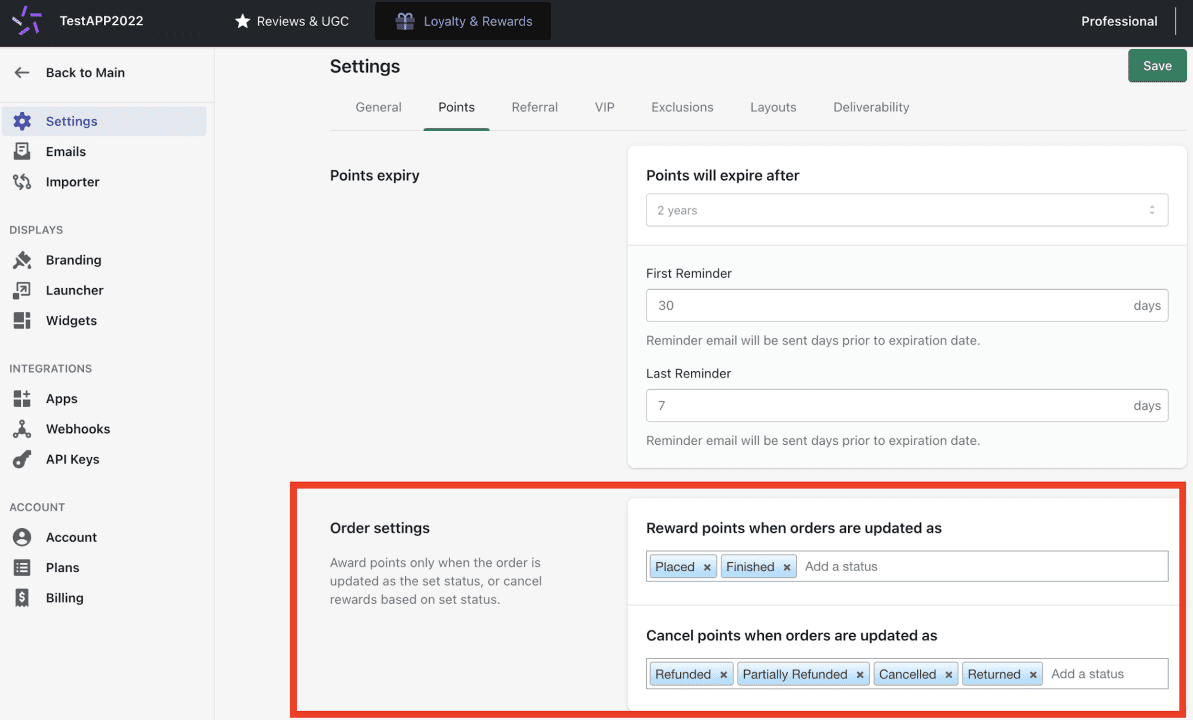 Stamped customer support
To learn more about Stamped's features, head over to the Stamped Support help center articles.
Related Topics