A collection list groups your various collections together on your store's homepage. This feature simplifies the shopping experience for your customers, allowing them to browse products by category. By incorporating a collection list section, you enhance product visibility with category-specific images, such as sweaters, jackets, and pants. This not only makes it easier for shoppers to navigate through your collections but also aids in boosting sales conversions. The guide below will show you how to manage your collection list section.
Steps
1. From your Shoplazza Admin > Online store > Themes, click Customize next to the target theme.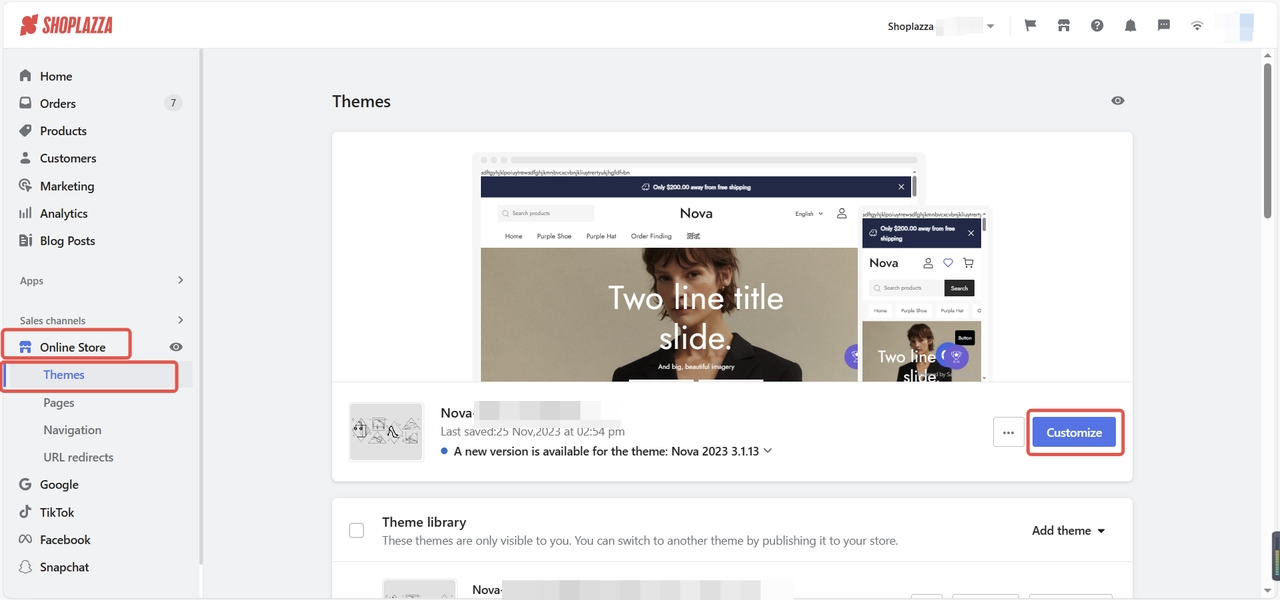 2. Once in the theme editor, click the Collection list section and customize your configurations.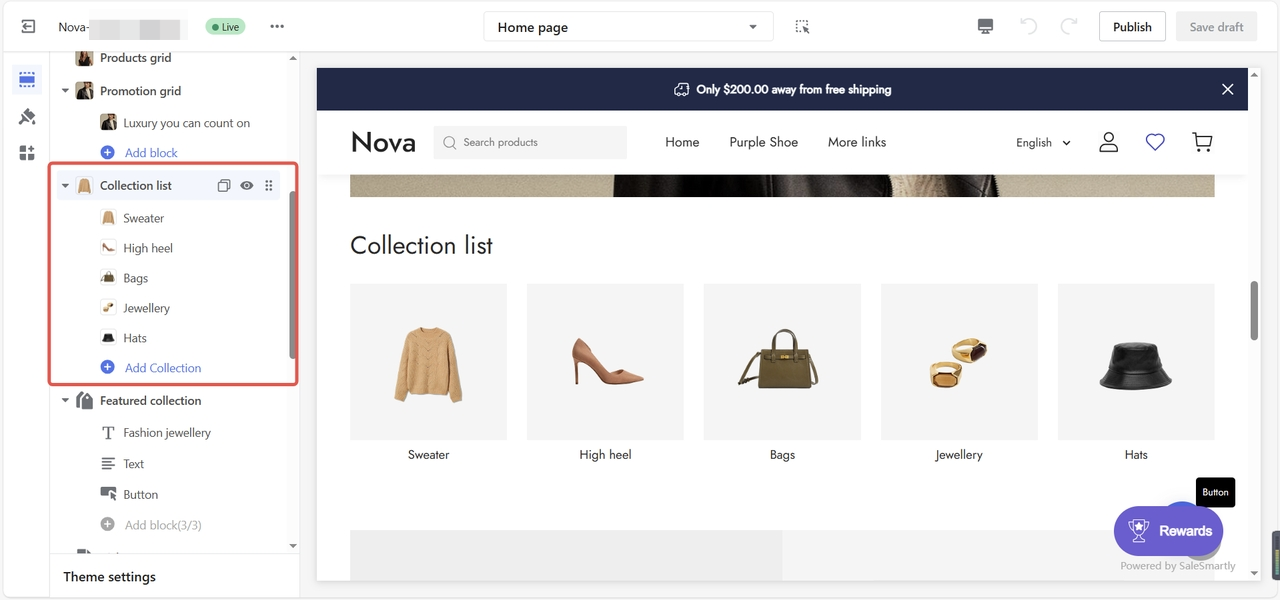 Heading
Enter the text of the heading of this section.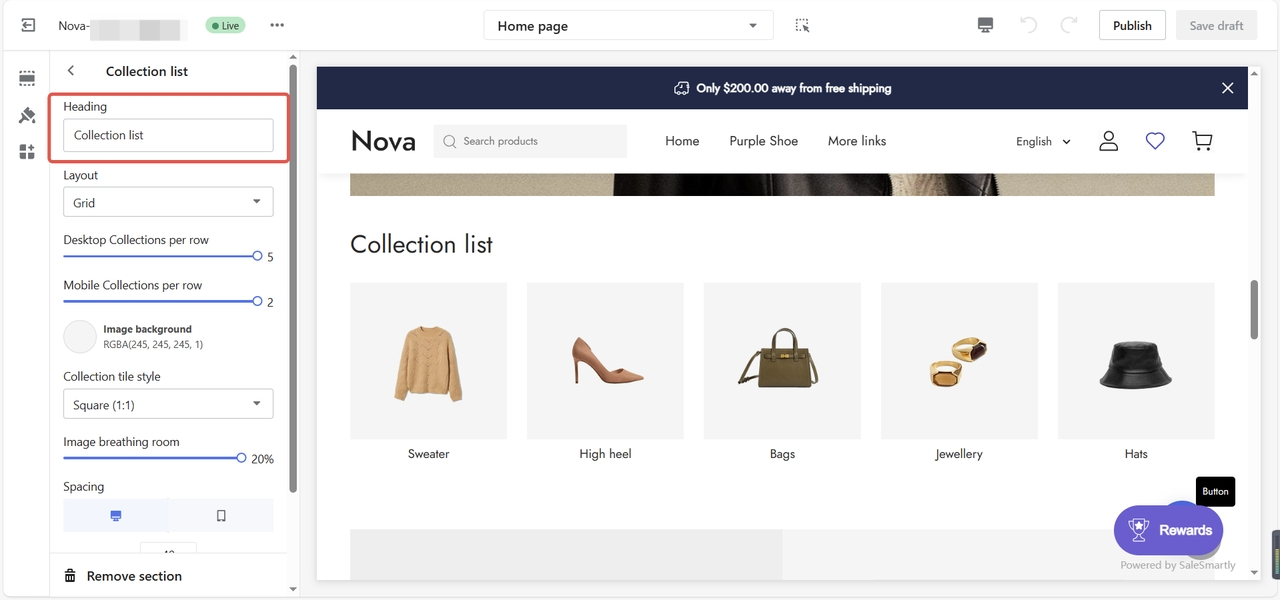 Layout
Choose the layout of your collection list under Layout. Here we provided two options:

Grid: Categories are displayed as separate cards that will stack up in the next row if you have more than 5 collections.
Carousel: Categories are displayed as separate cards and customers can view your collections in a slideshow.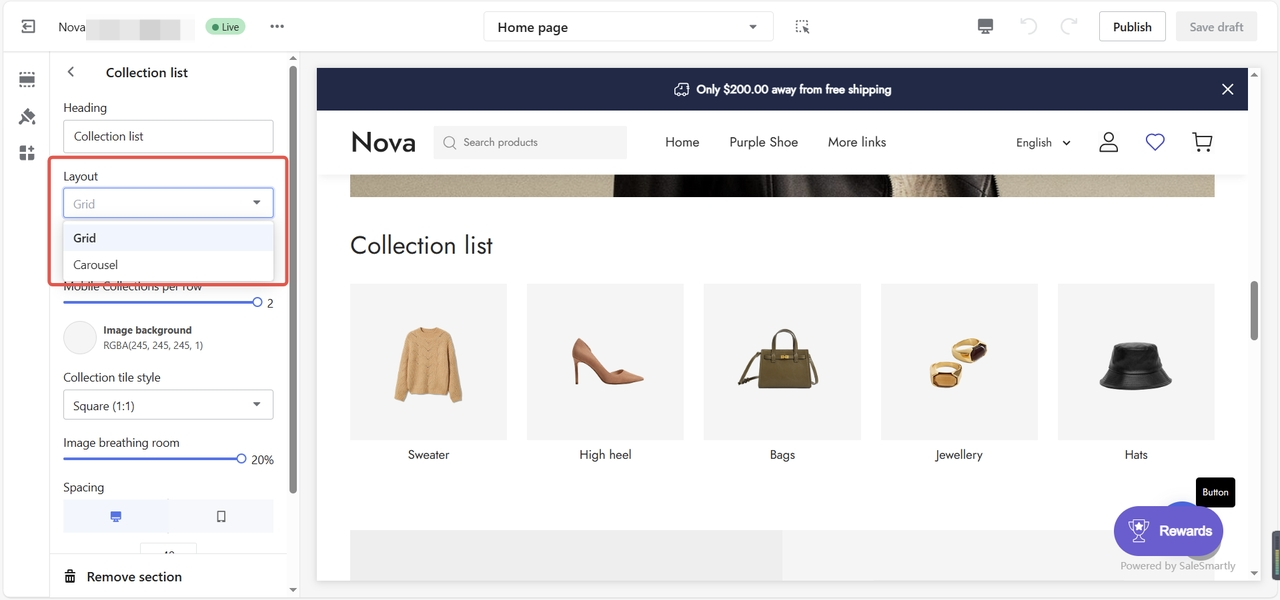 Collections per row: Use the slides to adjust the maximum amount of collections allowed per row on desktop and mobile.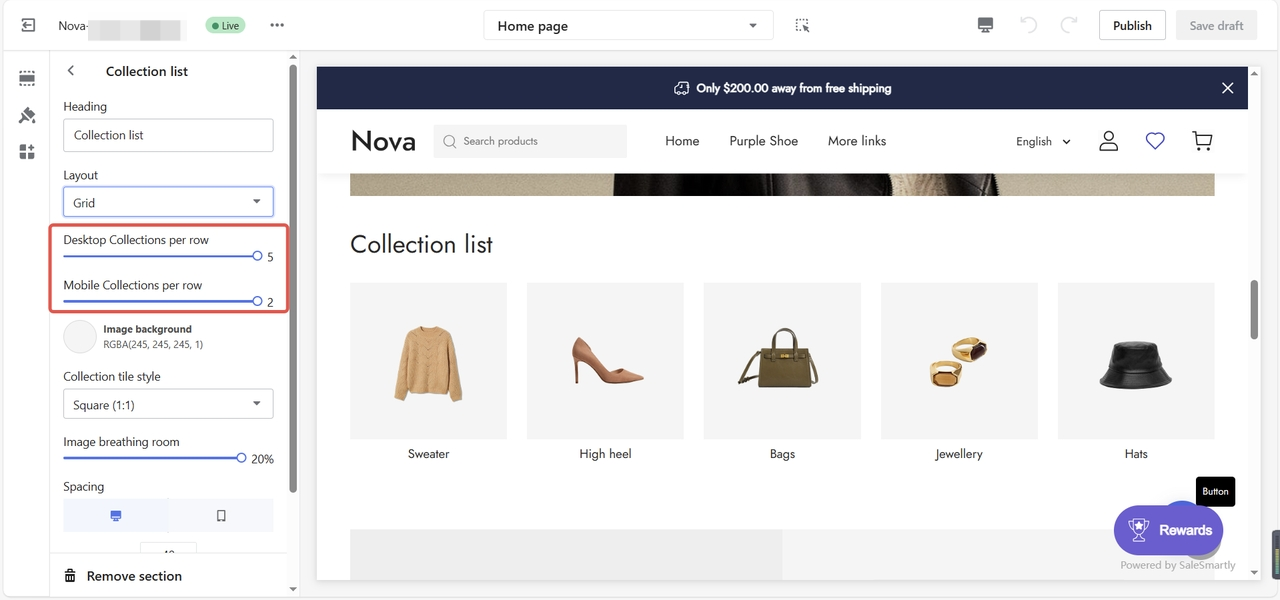 Image background: Customize the background color for all images.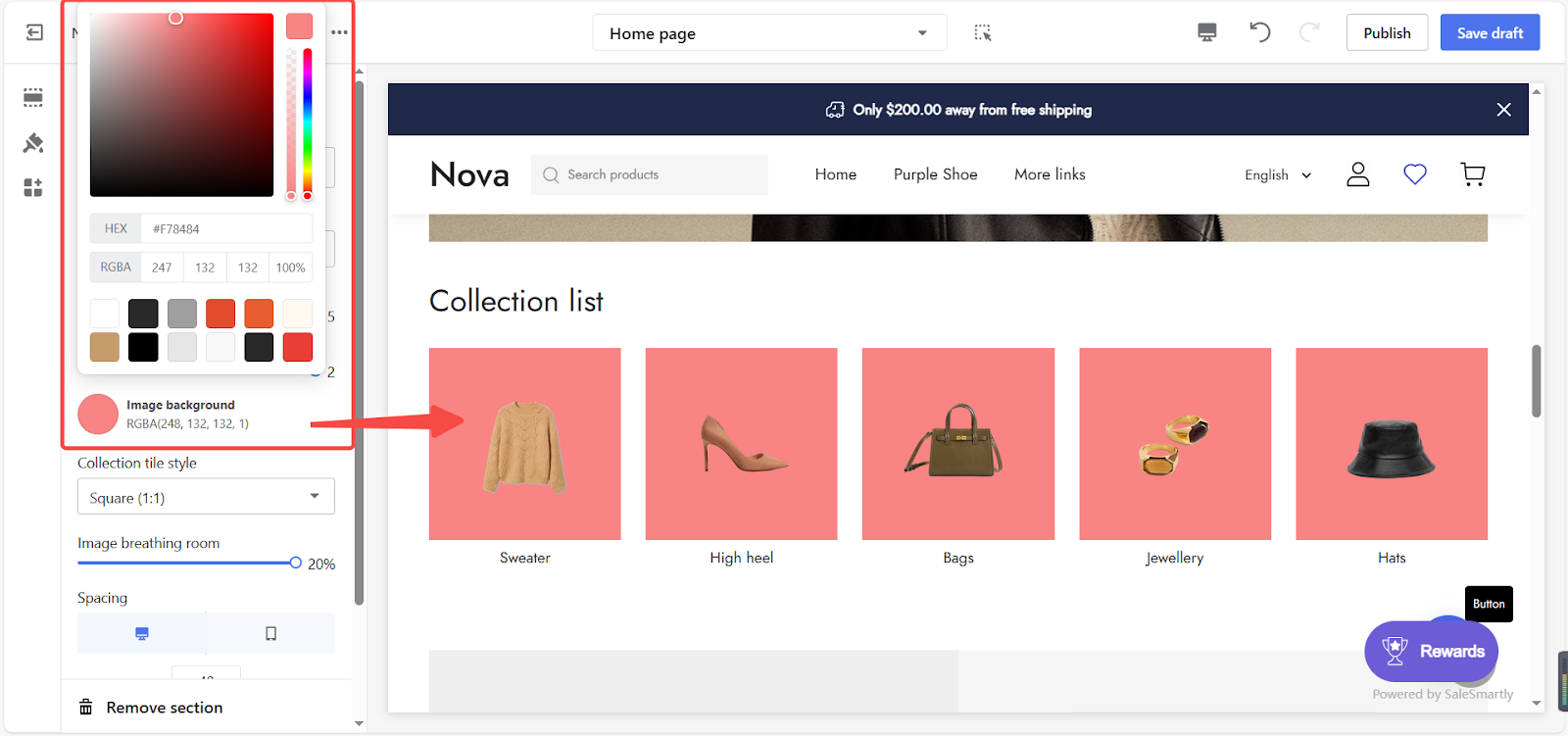 Collection tile style: Customize collection card style.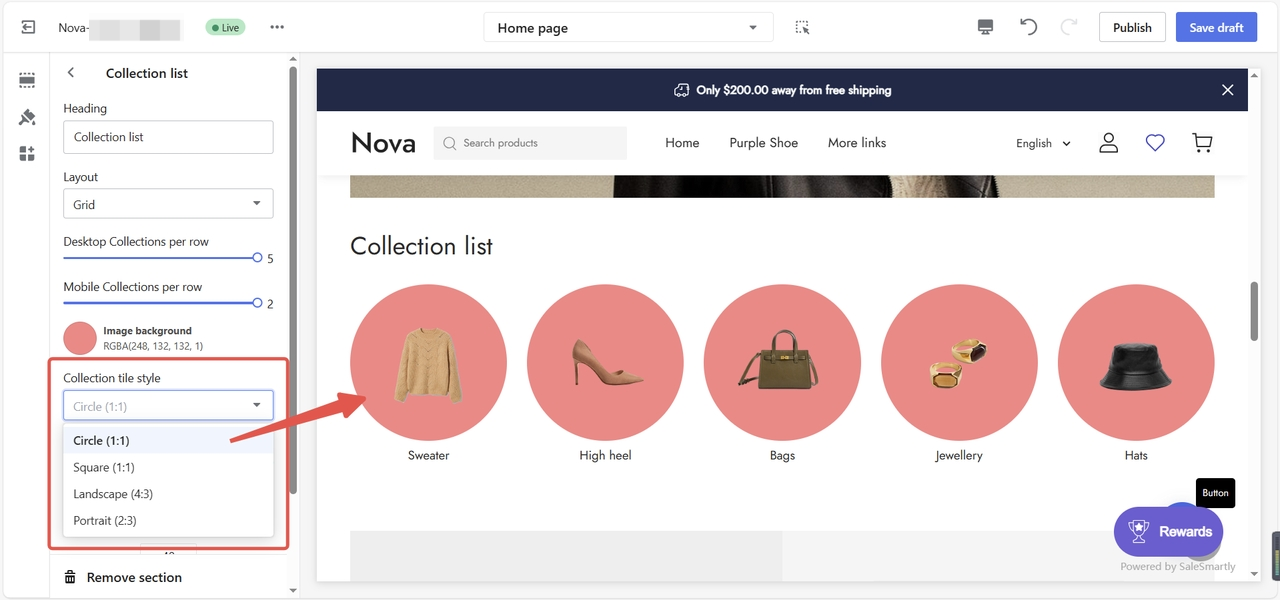 Image breathing room: This slider adjusts the size of your image within the tile.
Spacing
Spacing is the open area between elements and components. Here, you can select to preview on desktop or mobile. Activate the linkage icon and type a number (measured in pixels) in any of the 4 columns to standardize the spacing or manually adjust each input by disabling the linkage icon in the centered area.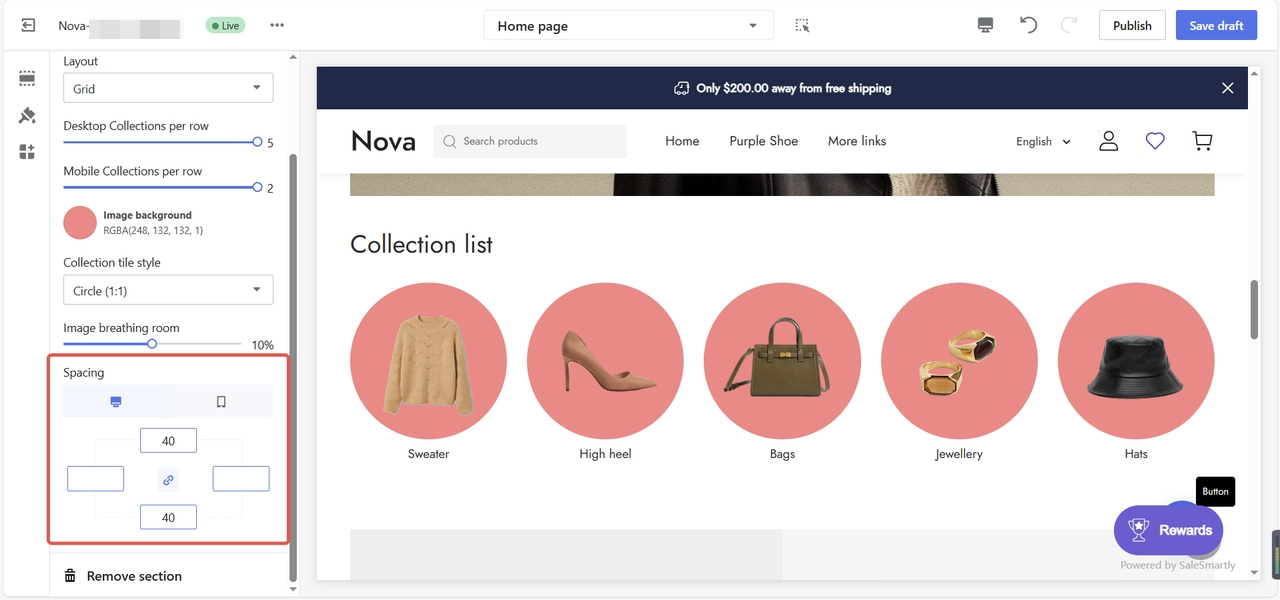 Adding a collection list is a smart way to make shopping easier and more enjoyable for your customers. It's like having a well-organized shelf where everything is easy to find and looks great. This approach not only helps customers quickly find what they're looking for but also showcases your products in a neat, appealing way. It's all about creating a pleasant shopping experience that keeps customers coming back for more.