You can add a Text with icon section to inform customers of important information about your business.
A Text with icon section is useful when:
Highlighting contact information and store policies.

Promoting a discounted collection.

Raise customers' attention and direct traffic to other pages of your store.
Setting up your Text with icon section
1. From your Shoplazza Admin, go to > Settings > Themes > and click on the Customize button.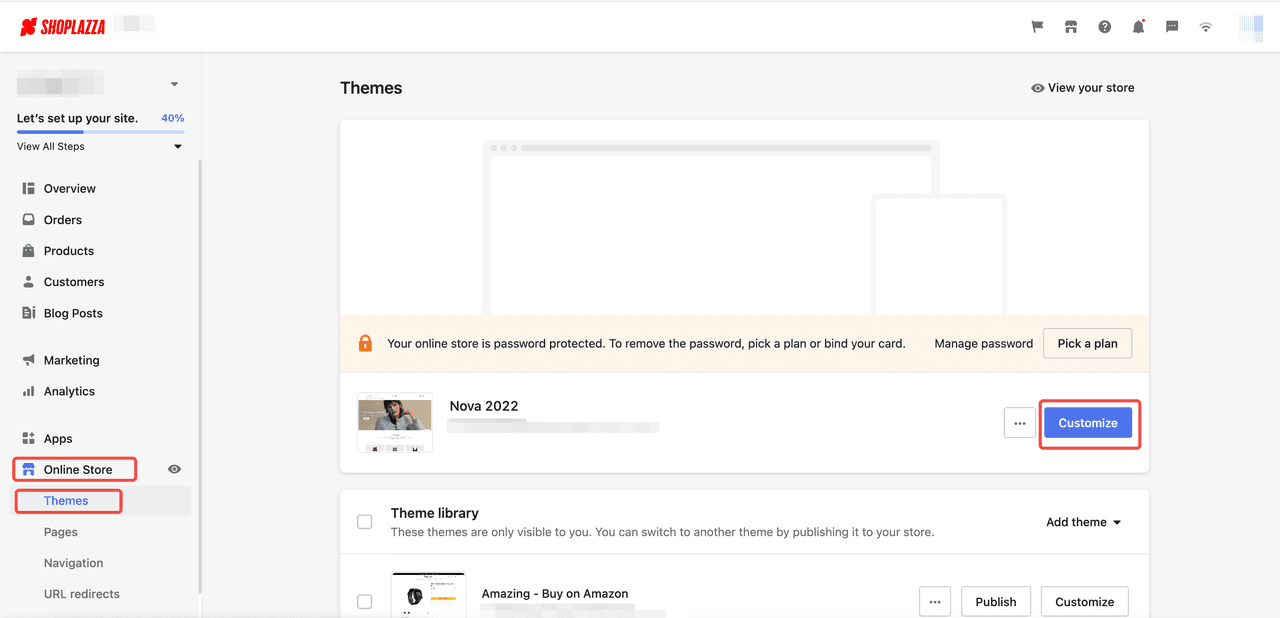 2. The Text with icon section may come as default section in certain themes. You can click each section to edit if you would like to use the default layout.
Note
You may also use the default layout and click on the default section to edit the properties.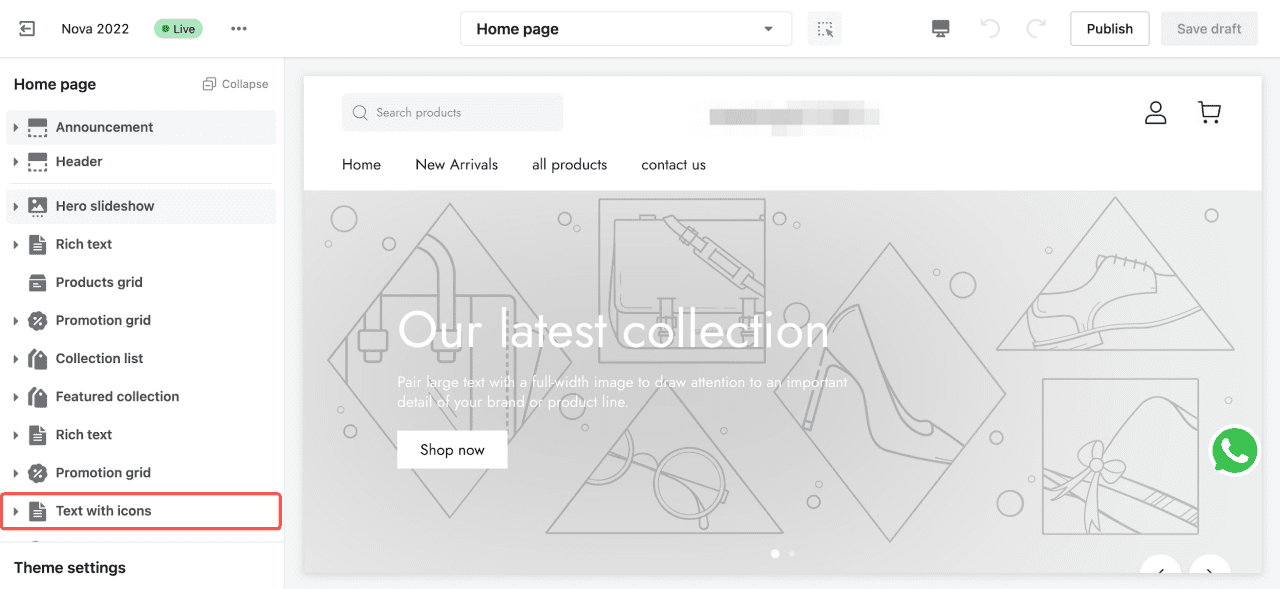 Adding a new Text with icon section
1. Click Add section.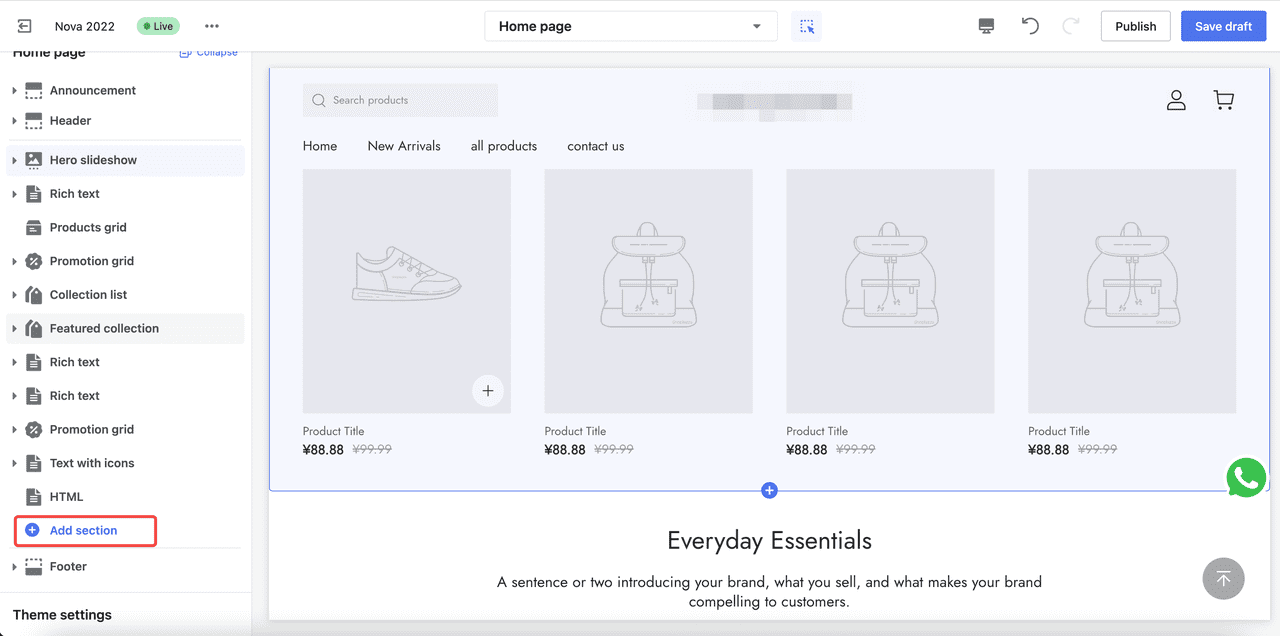 2. In Additional sections, click Text with icons to add a new section.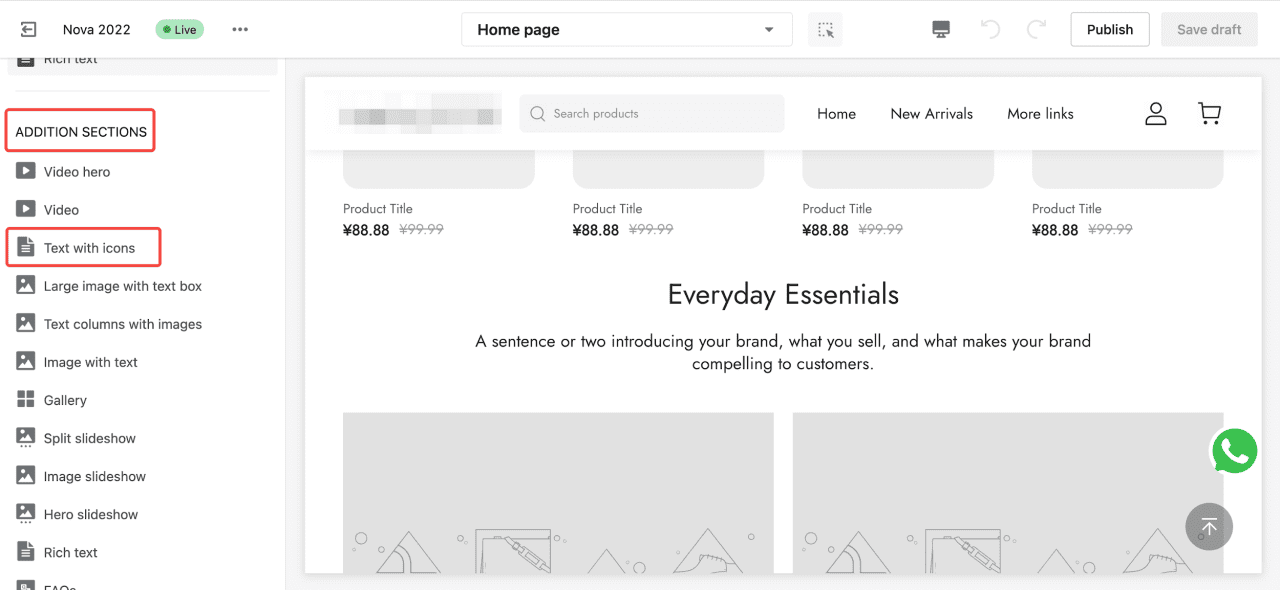 3. Click the toggle switch to enable Stack on mobile. Here you can select mobile preview from preview options to implement a stacking icon visual style.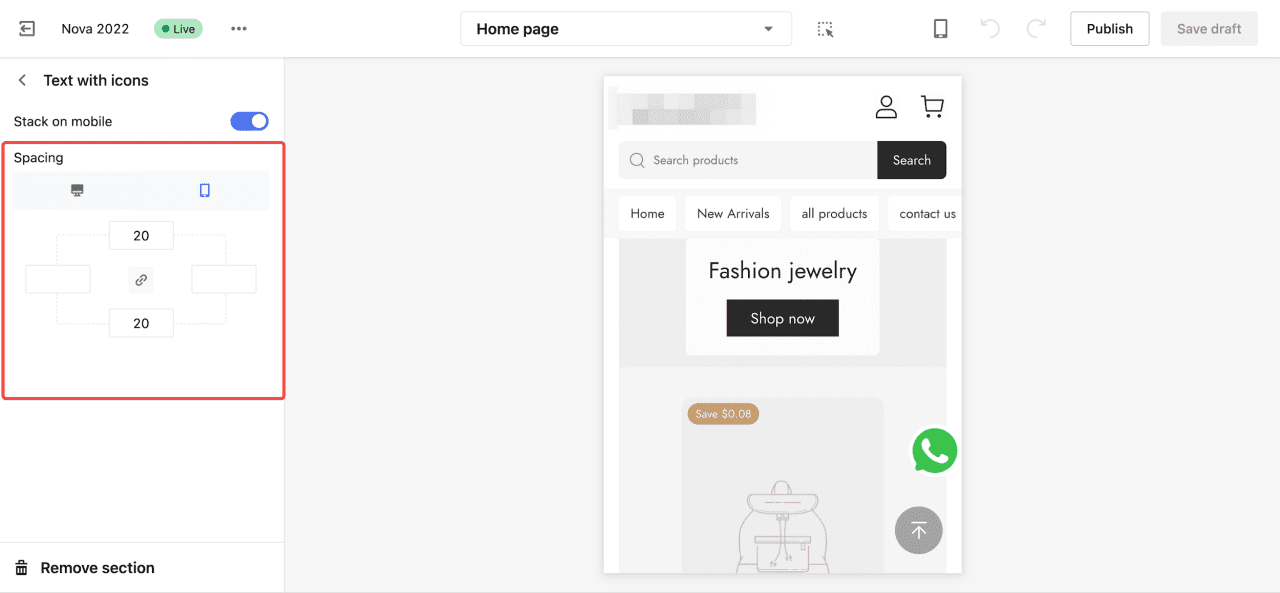 4. Spacing is the open area between elements and components. Activate the linkage icon and type a number (by pixel) in any of the 4 columns to standardize the spacing or you may manually adjust each input by disabling the linkage icon in the center area. Here you may also switch to mobile preview by clicking the mobile icon.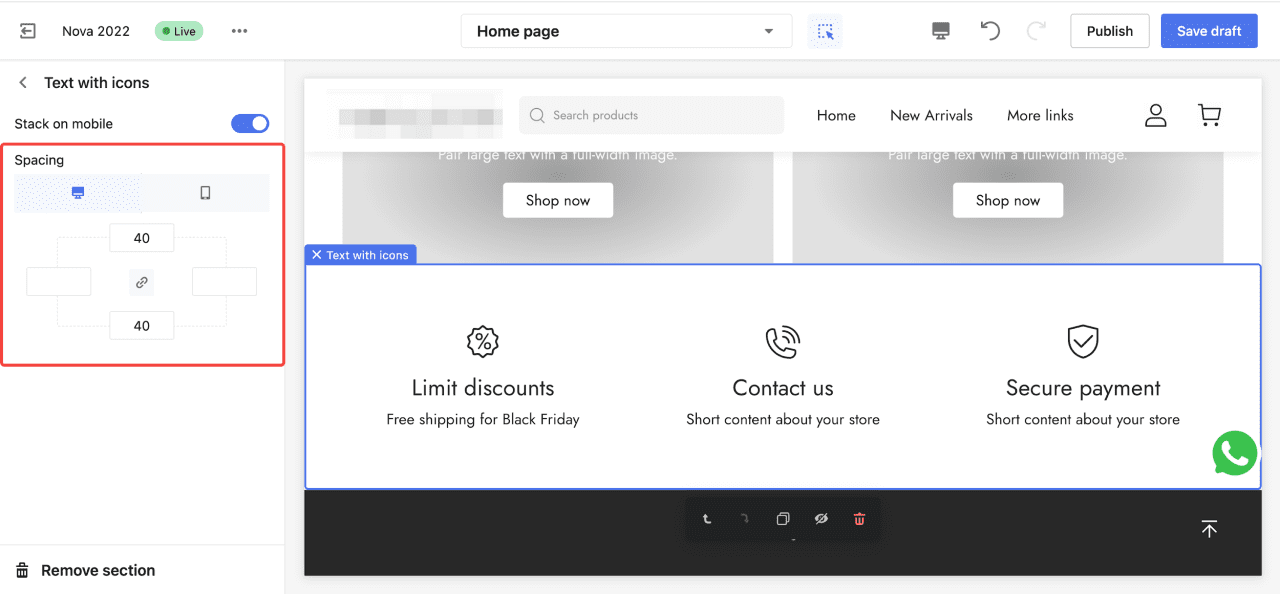 5. Under each sub-category, click the titles to edit properties separately.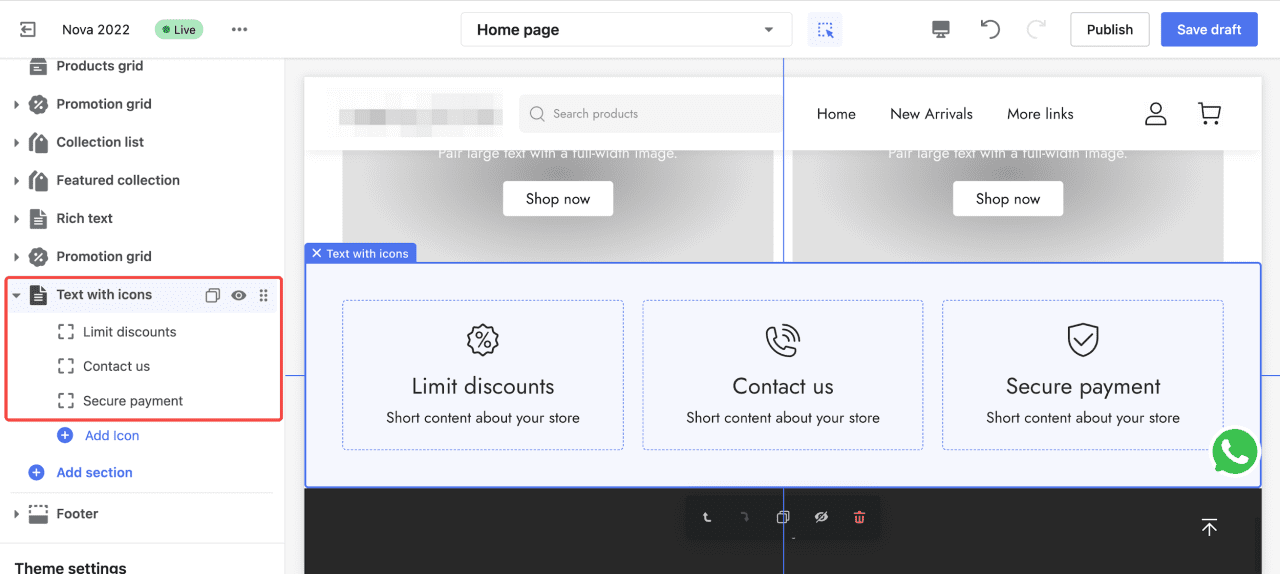 Icons & Images
You may use the default icons to meet your needs in different scenarios or you may upload your own by Select image.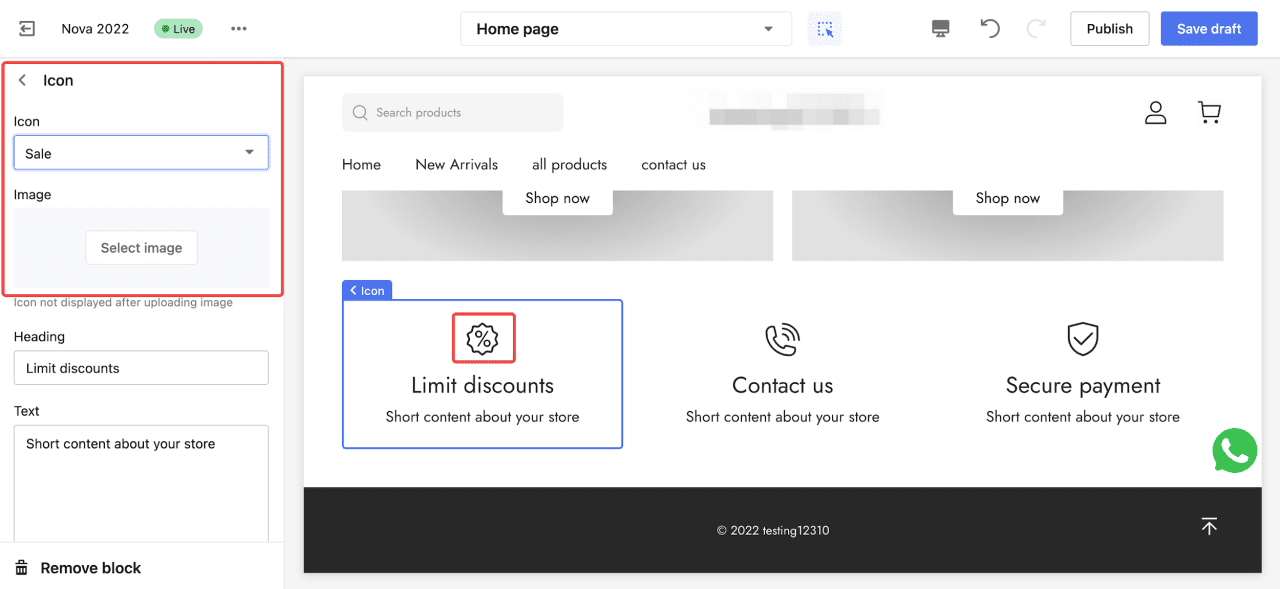 Text & Header
Customize your Heading and Text body.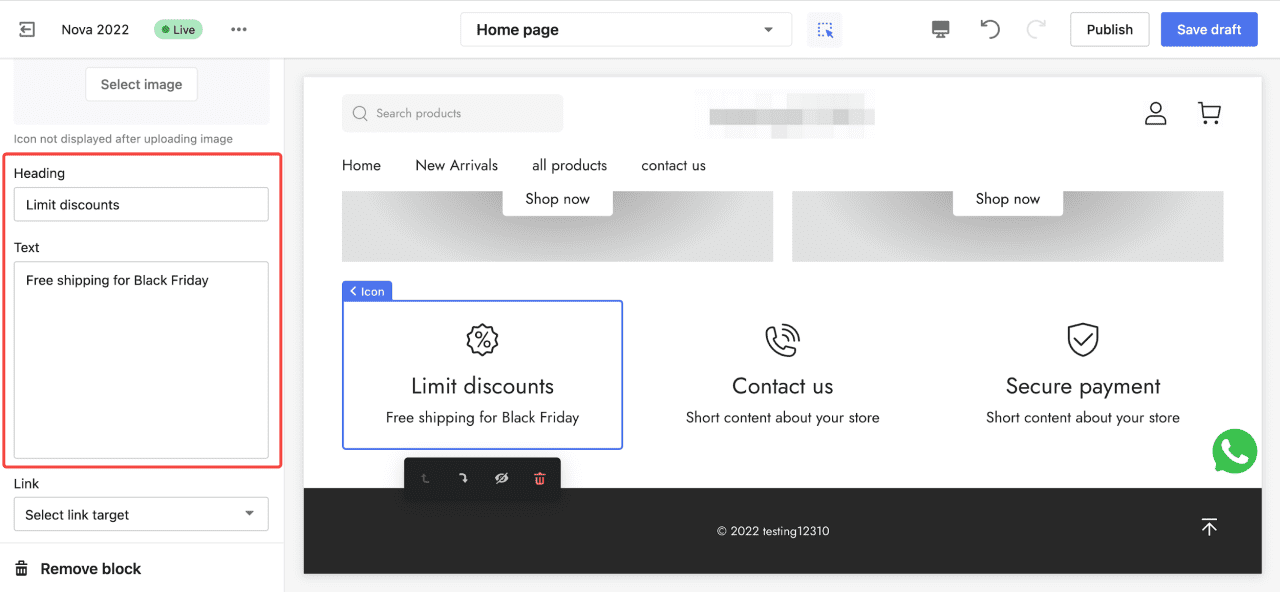 Assigning Target links
Under the Link section, click Select link target to redirect customers to other pages. Here you have the option of linking the clickable icons to other pages of your store eg. Home, Collections, Products and etc.