A Featured collection album is curated by you to drive traffic to certain product pages. The featured collection is a great tool to showcase the most in-demand items in your store and draw customers' attention to the products you want to promote.
A few examples where a featured collection may be useful is when you would like to showcase your most popular products or introduce new collections to your customers.
Creating a featured collection section
1. From your Shoplazza Admin, go to Online store > Themes > And click the Customize button.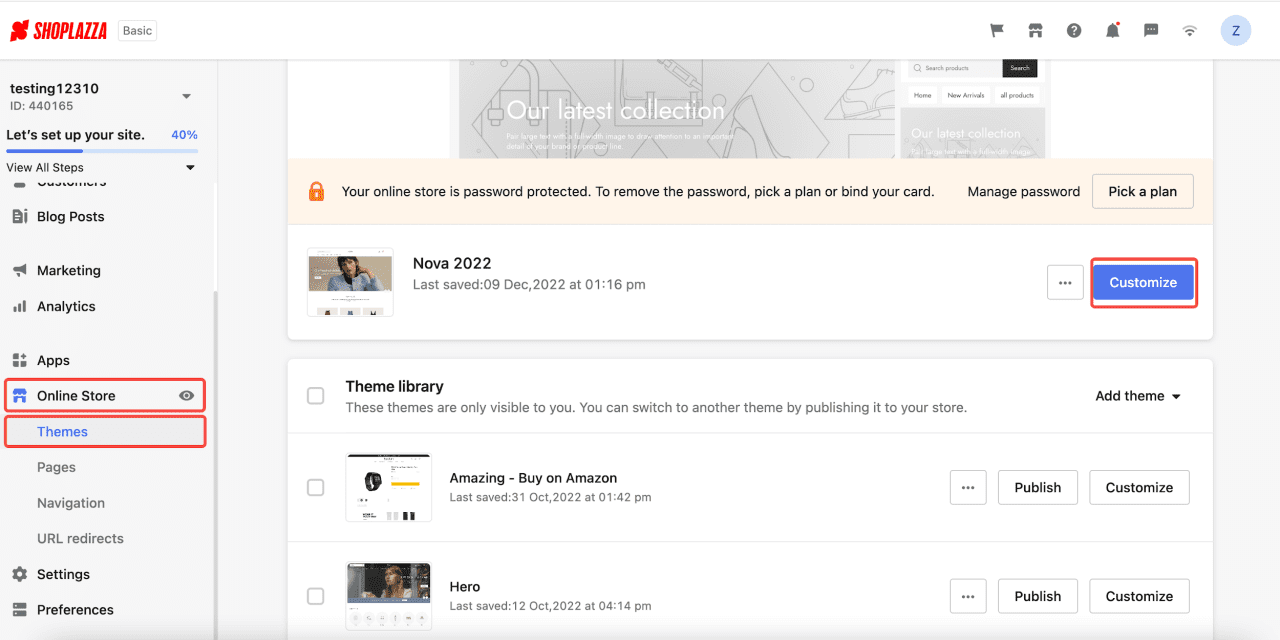 2. Once in the theme editor, click the default Featured collection section and customize your configurations.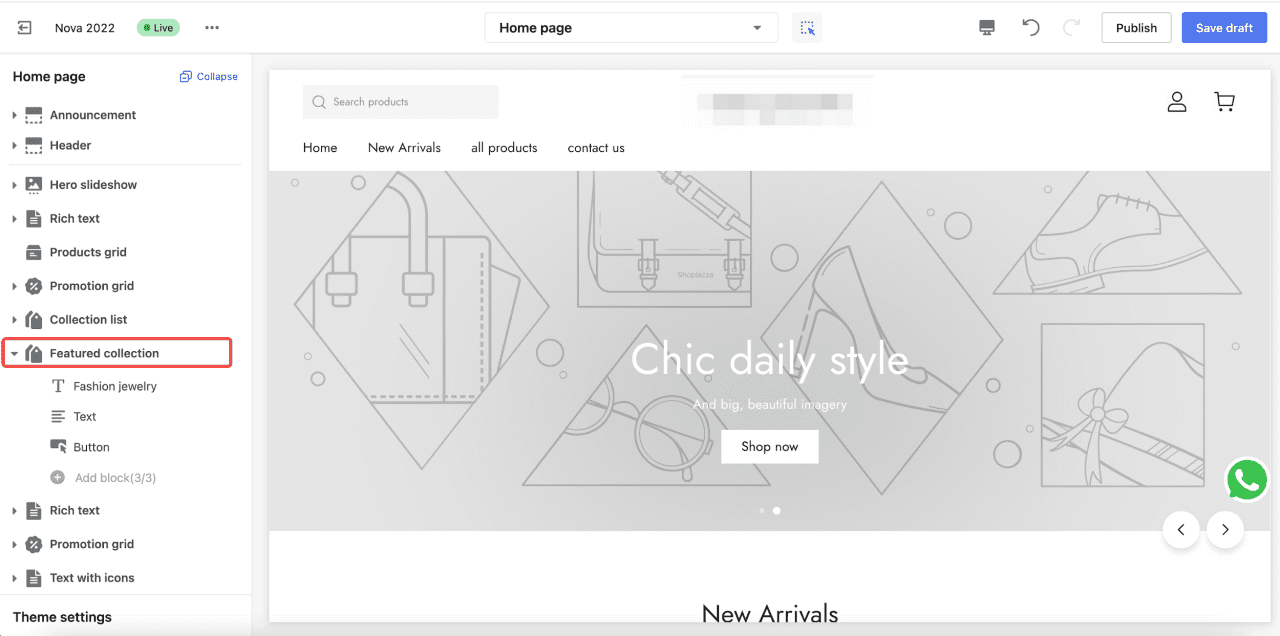 Collections
1. Here, you can assign a collection to this section by clicking Select collection.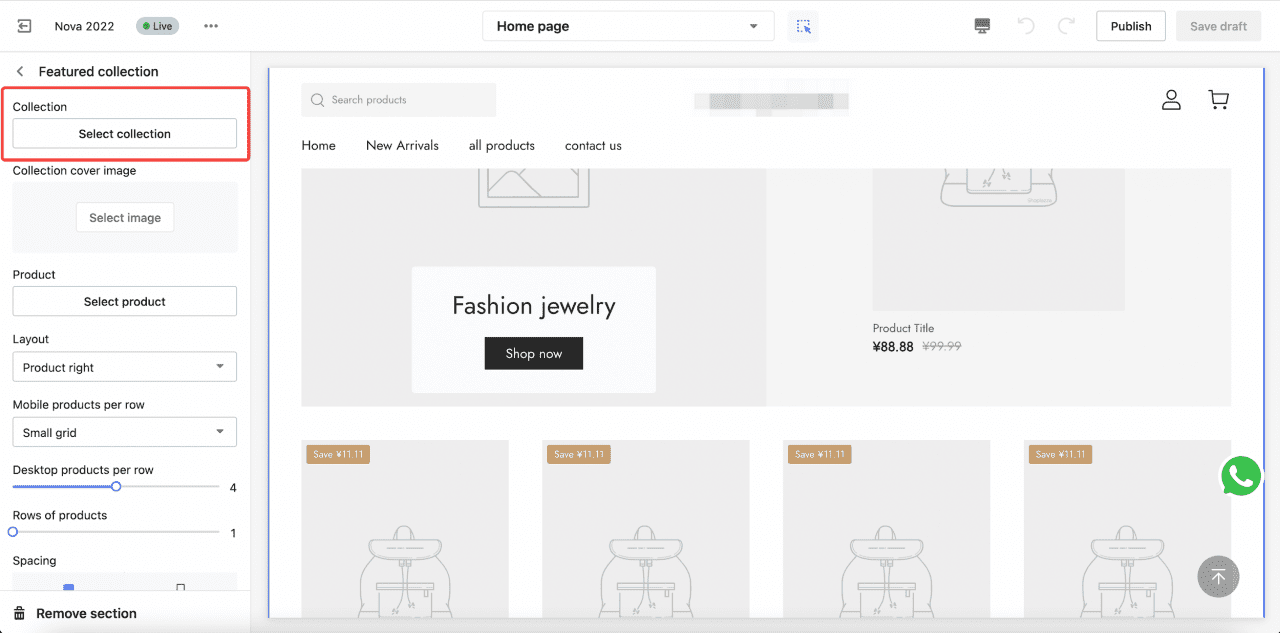 2. Click on the Select Image button to upload an image to represent the collection you are showcasing.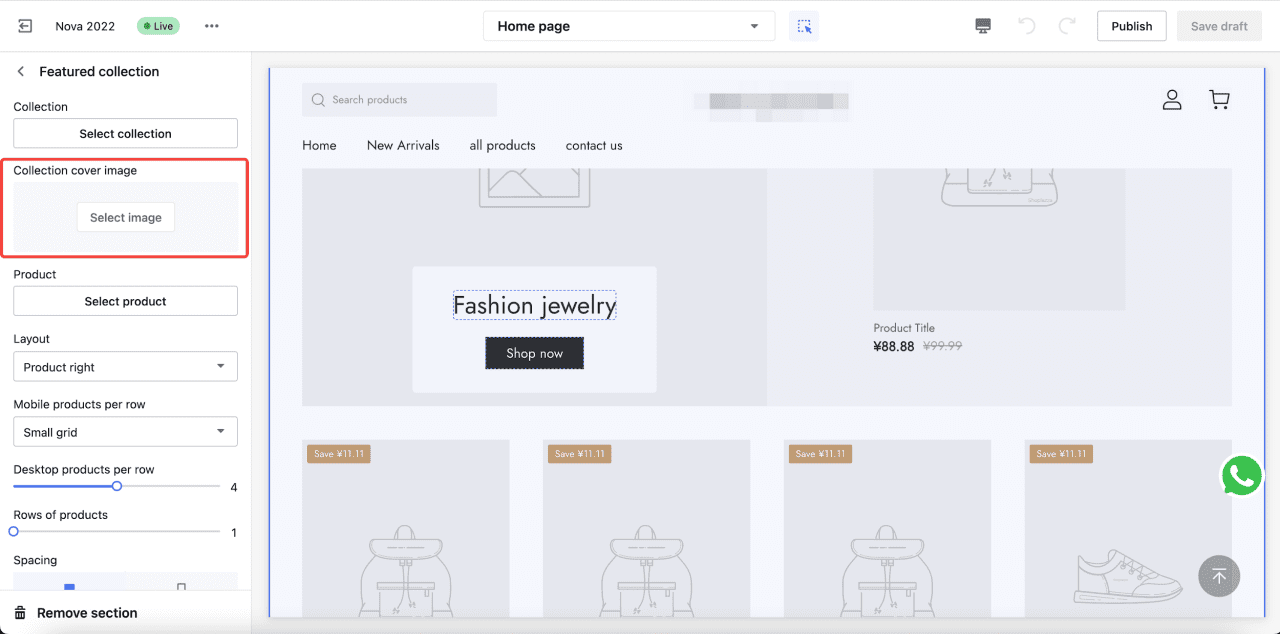 3. In Library, you may find all uploaded images to select from. In Free images, you may look for the most suitable images and click Select.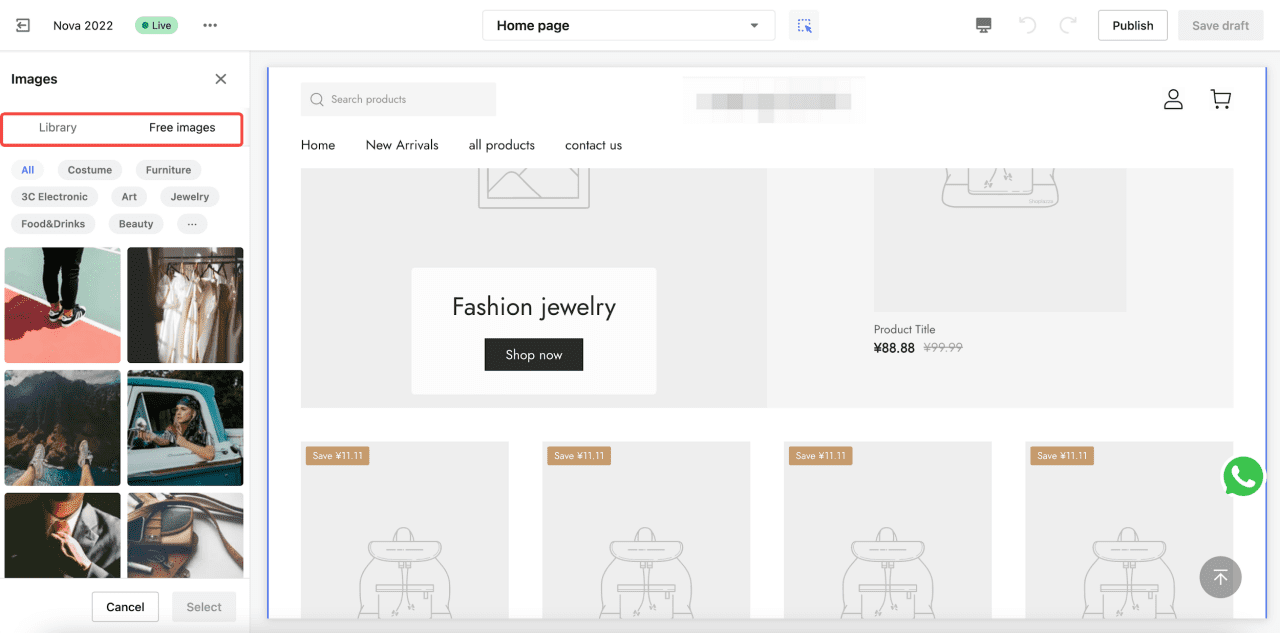 4. Assign your featured product by clicking Select product.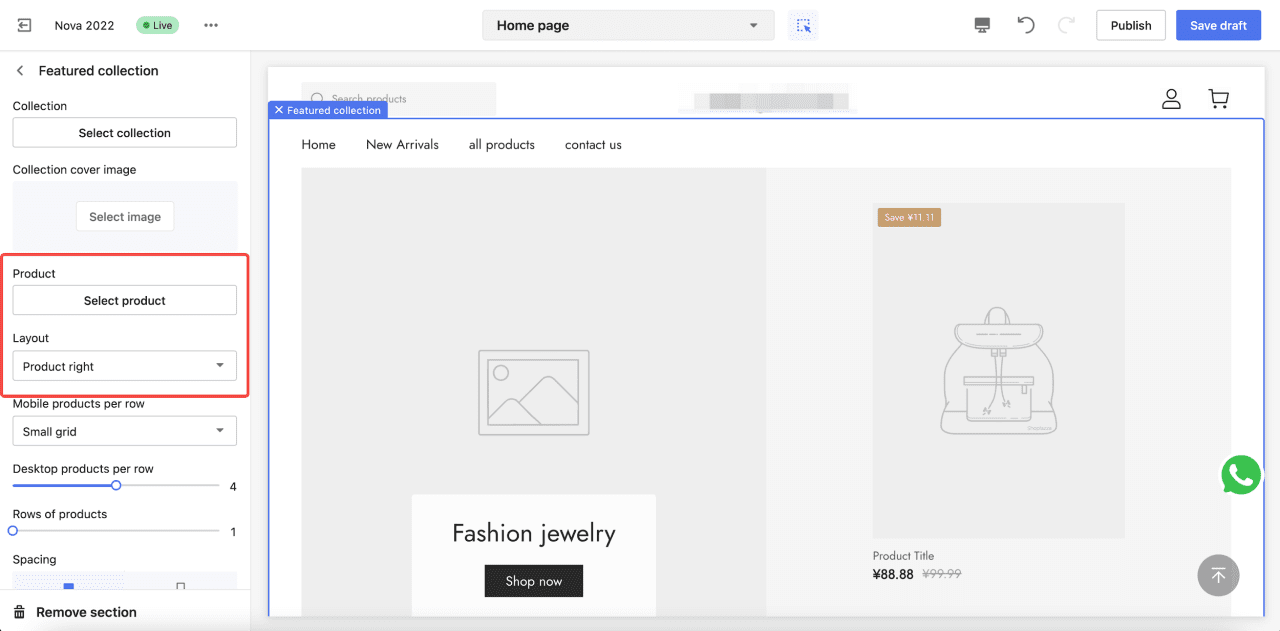 5. Modify your Layout.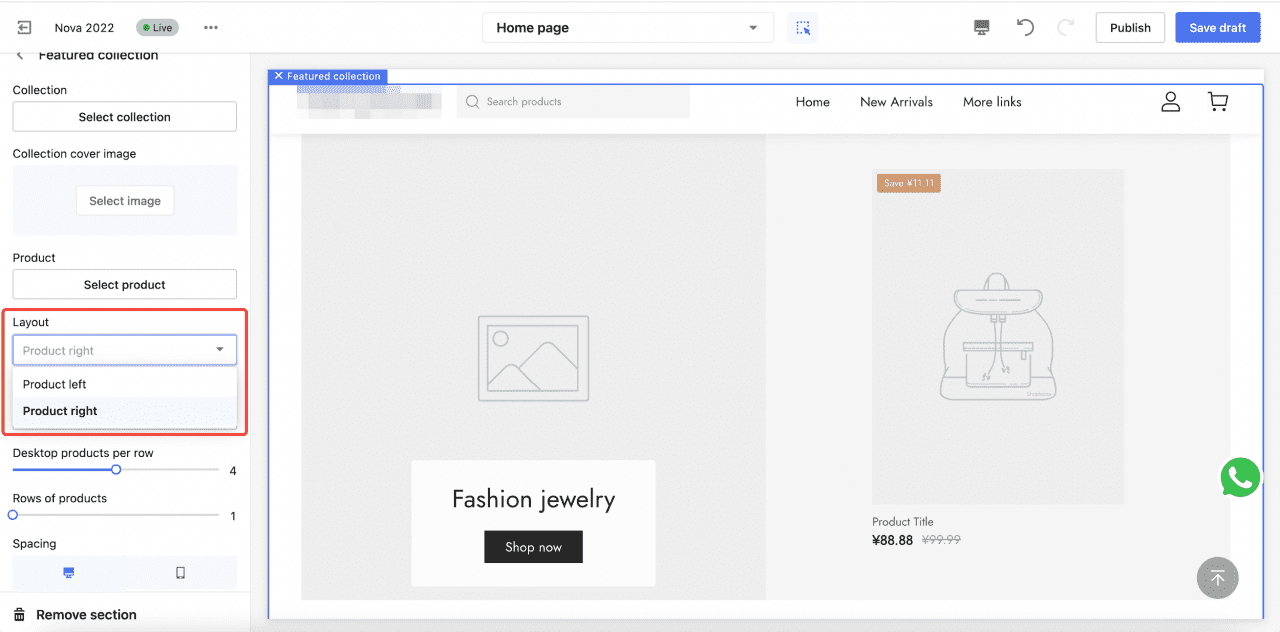 6. Modify the number of products displayed per row separately for desktop/mobile devices. You can also use the Rows of products slider to adjust the number of rows to be displayed in the featured collection.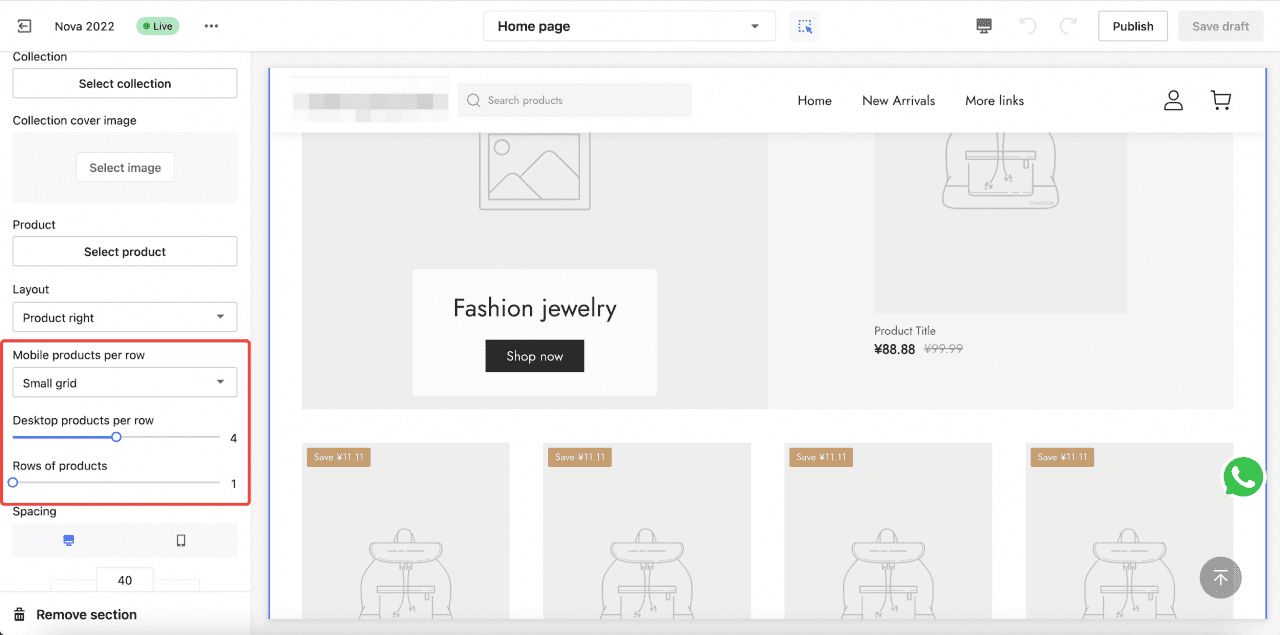 Spacing
1. Spacing is the open area between elements and components. Activate the linkage icon and type a number (measured in pixels) in any of the 4 columns to standardize the spacing or you may manually adjust each input by disabling the linkage icon in the centered area.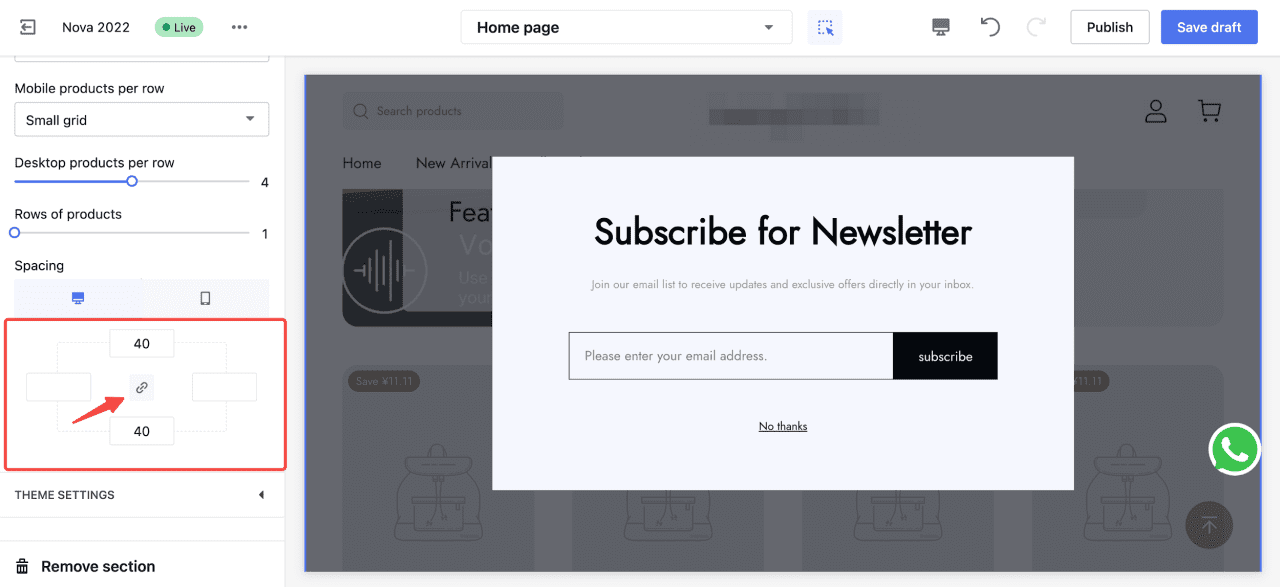 2. Here, you can select to preview on desktop or mobile.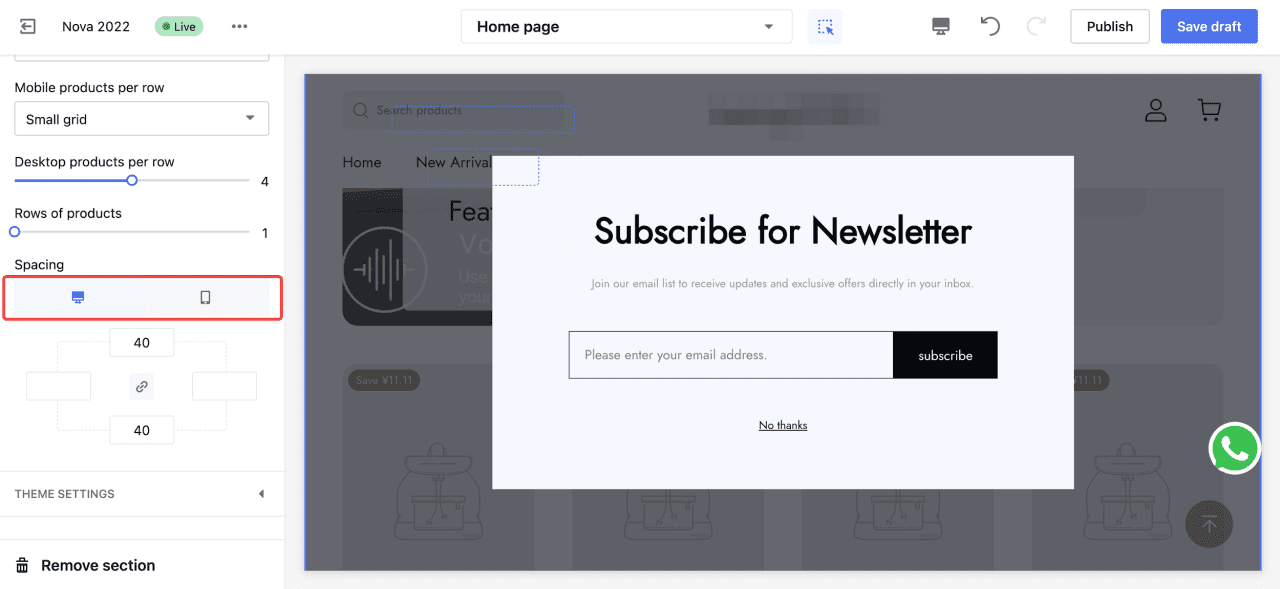 Layout settings
Click on the Theme setting menu to edit the following: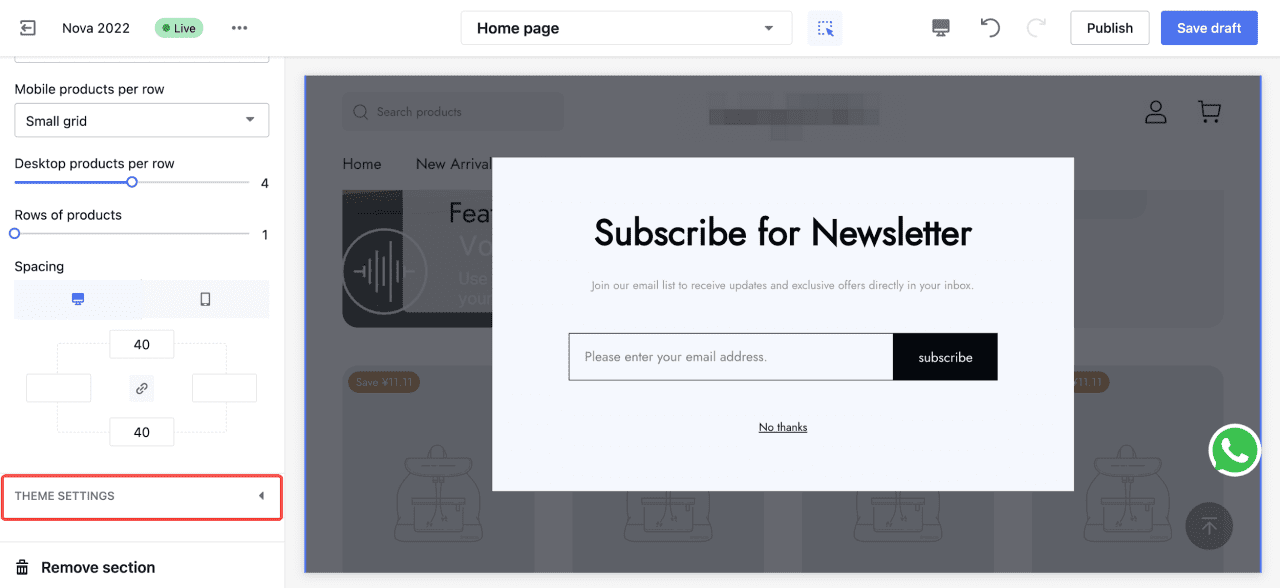 Edges
Editing the edges changes the appearance of your product window.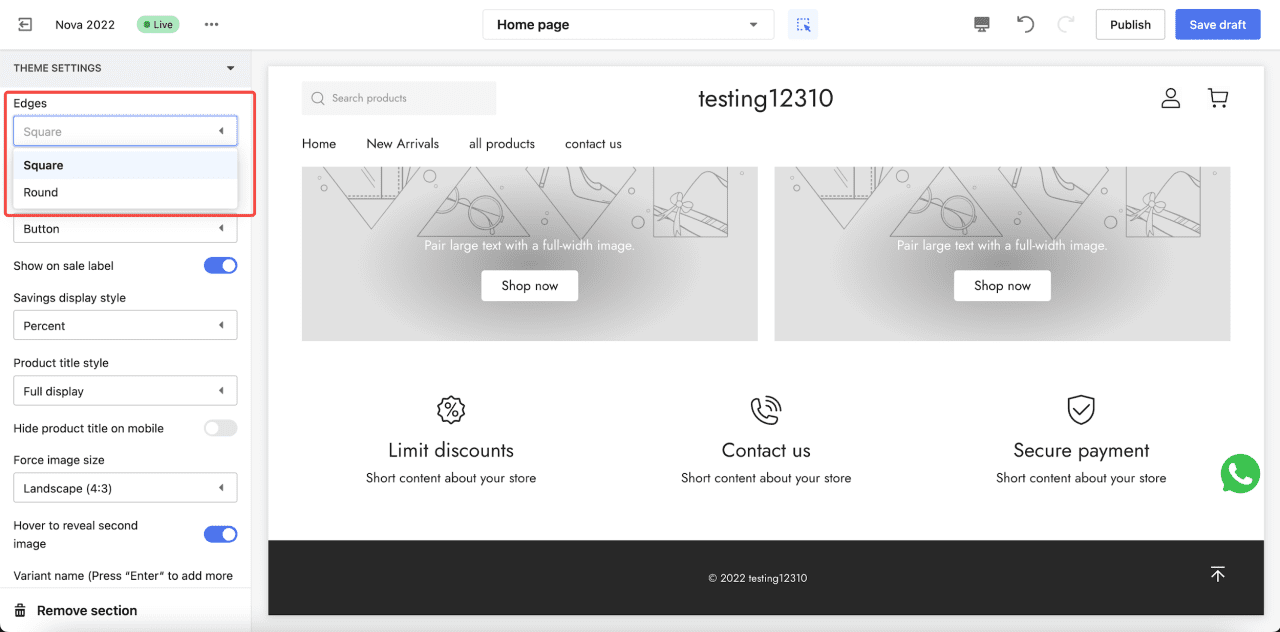 Quick shop
Quickshop is a feature that enables customers to directly add an item to their shopping cart without having to go through your collections.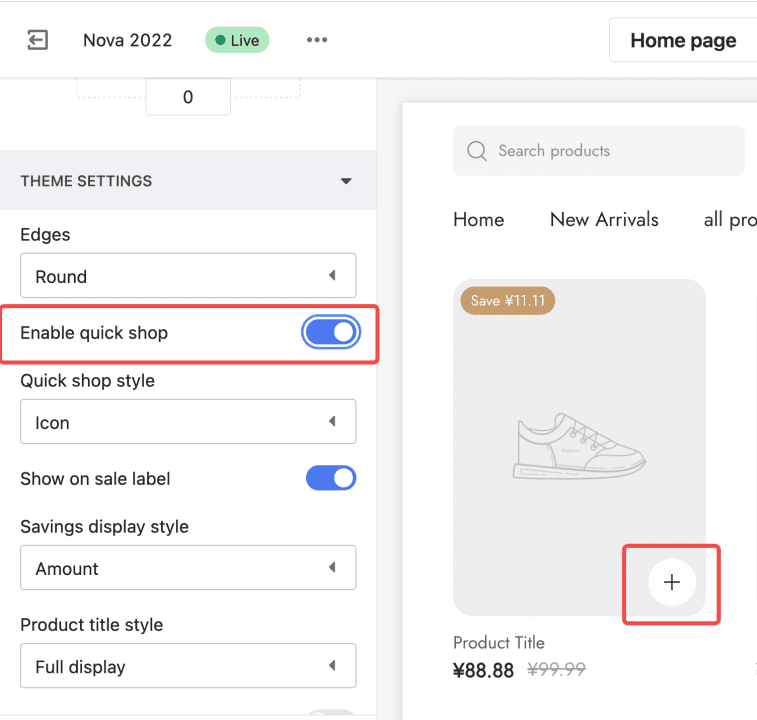 Quick shop style
Change to Button style and display Add-to-cart prominently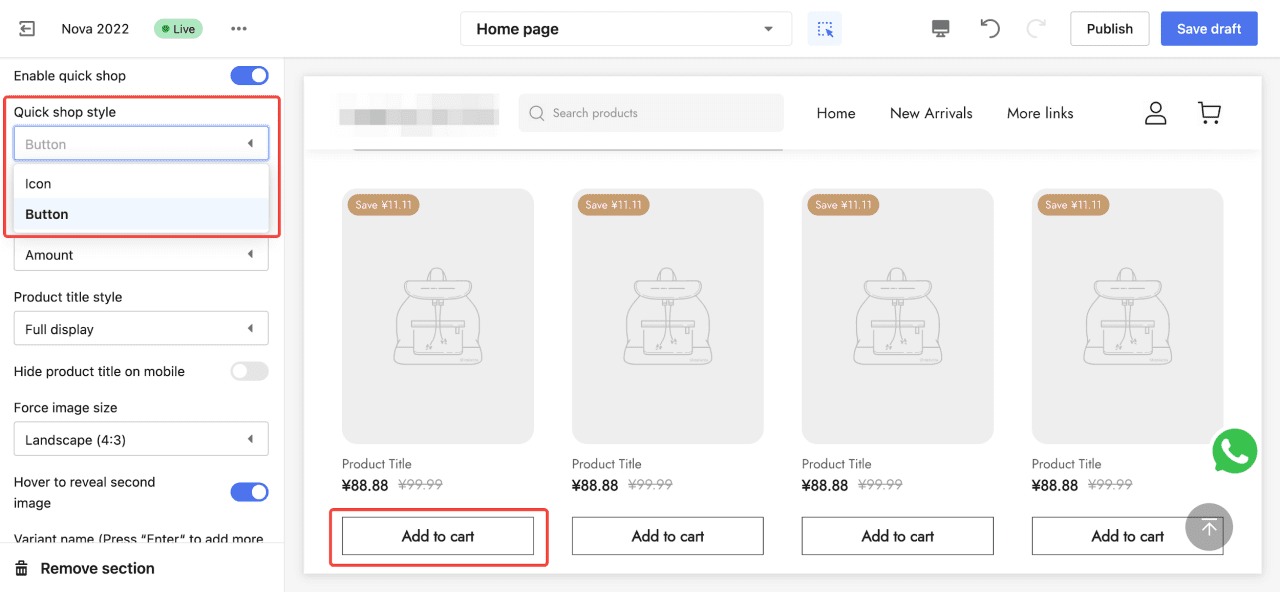 Change to

Icon

style and add a mini icon to product images.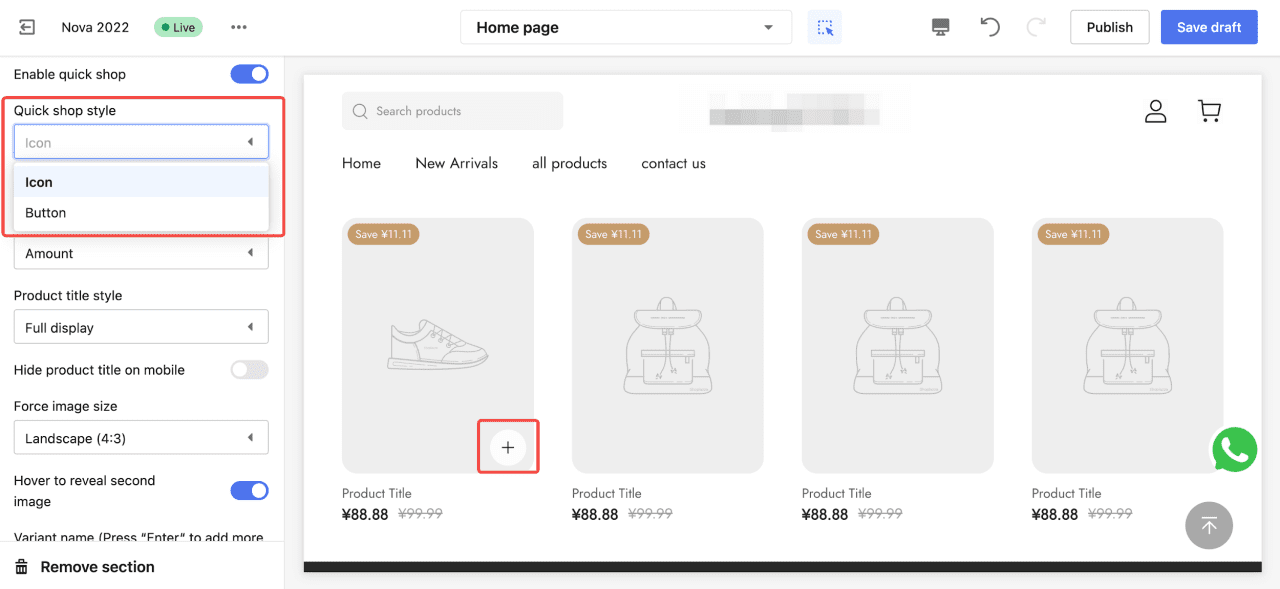 Show on sale label
On-sale labels indicate promotional discounts.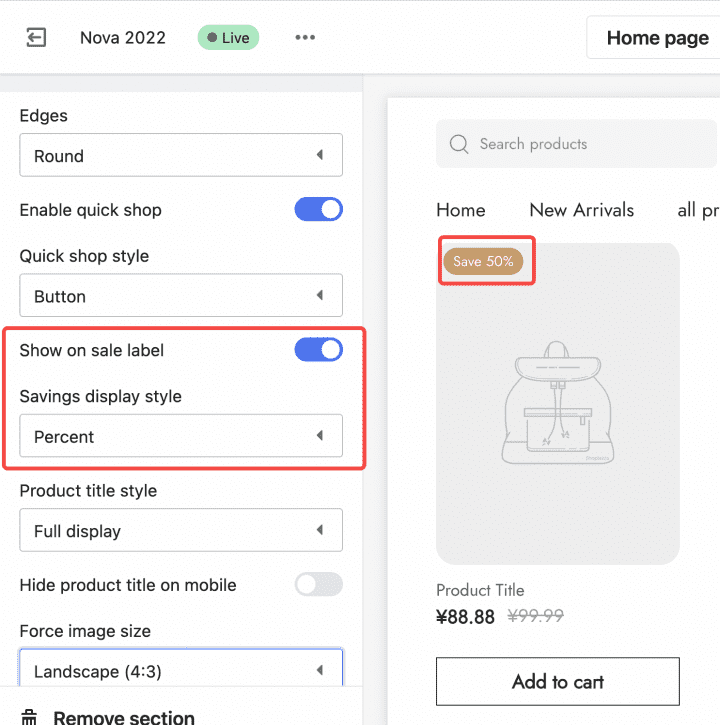 Saving display style:
Change to

Amount

and display the discounted value.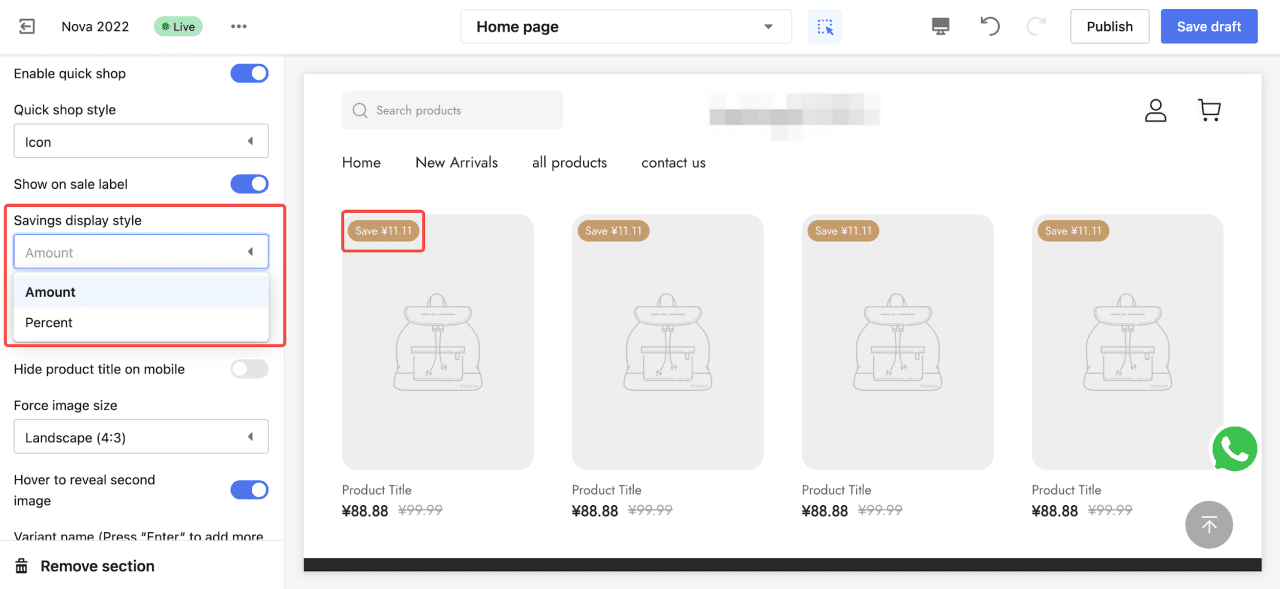 Change to

Percent

to display the discount percentage.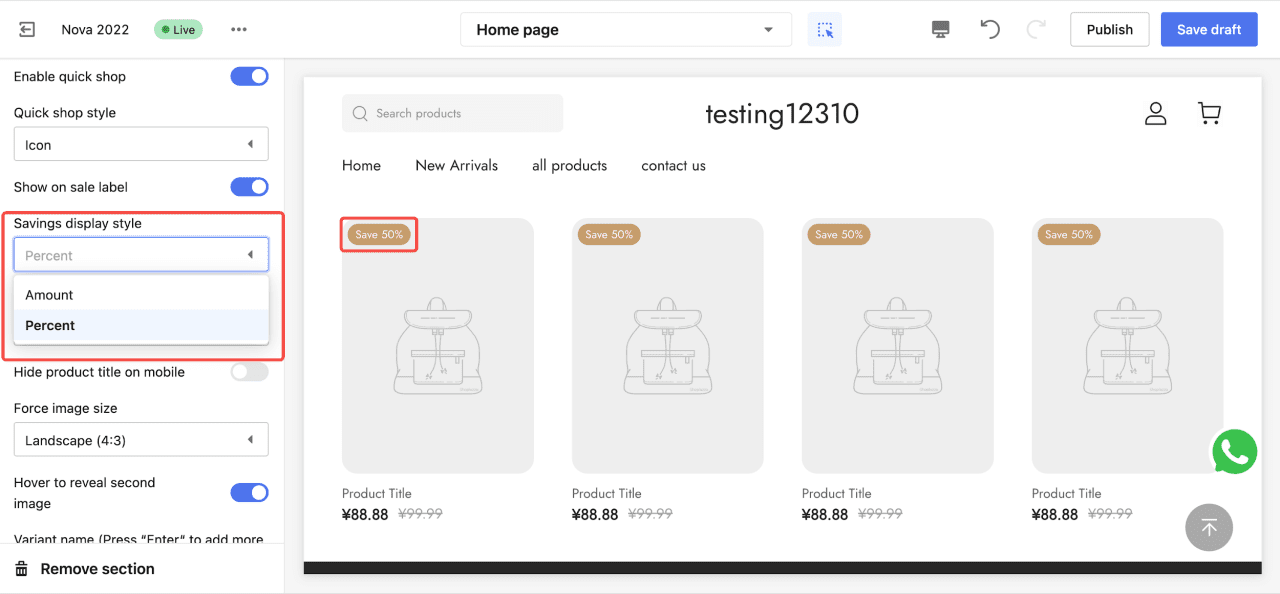 Product titles
You have two options on displaying your product title. You can choose to have full display or only show a single line. You can also choose to hide the product title when your customer is viewing your store on a mobile device.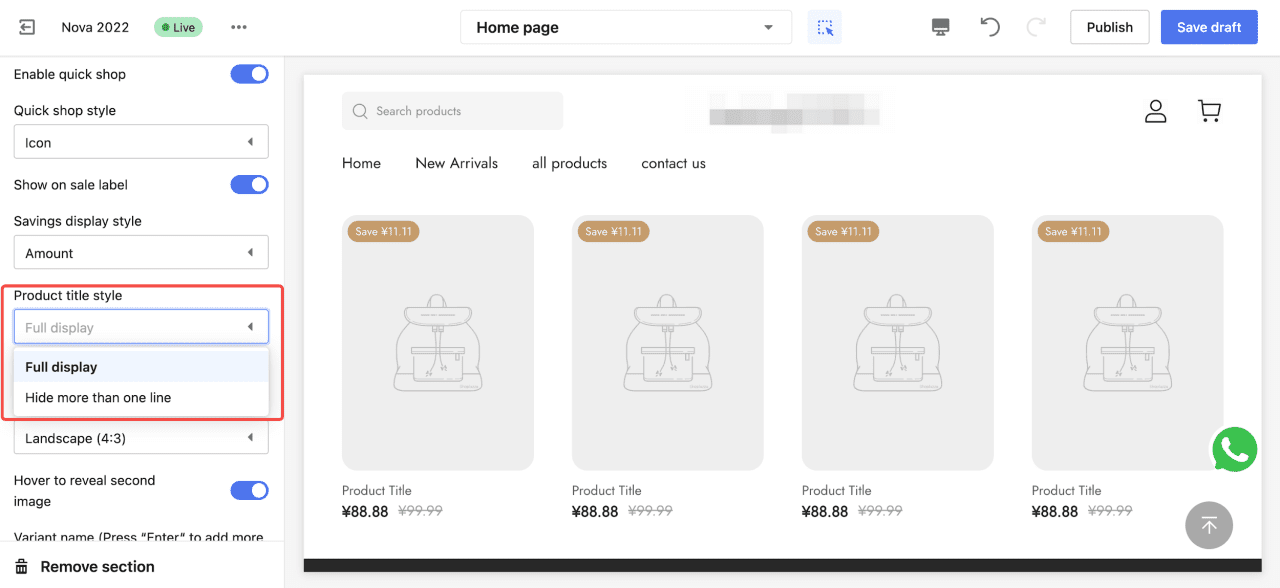 Images
Resize your images with Force image size to make them consistent throughout your featured collection.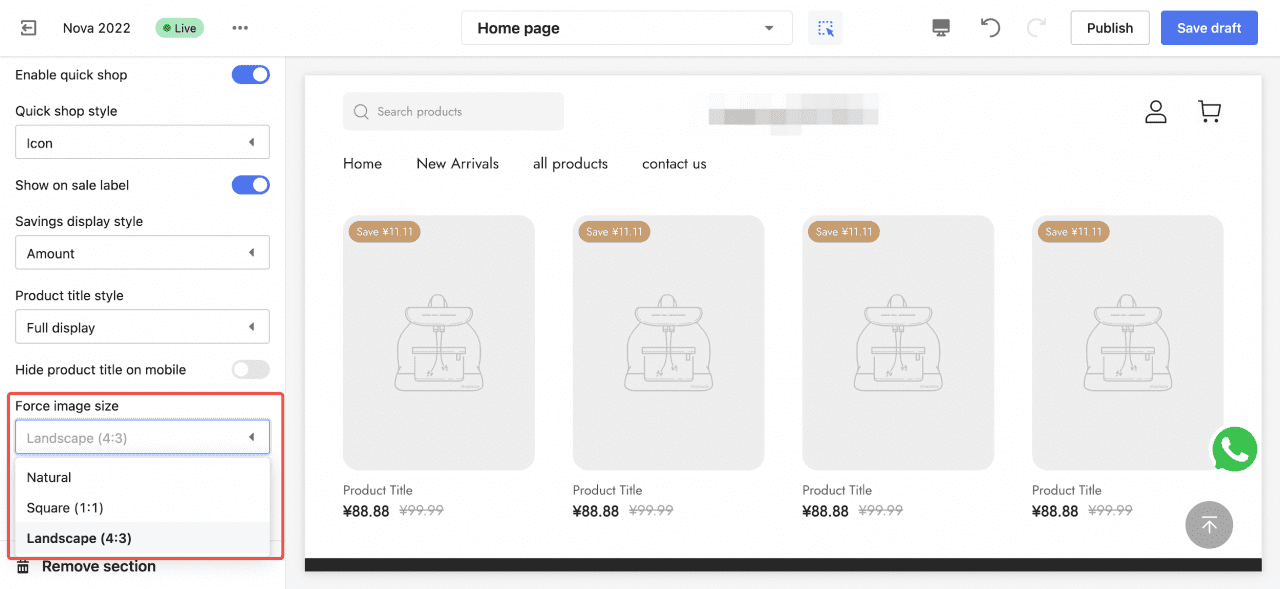 Variant name
1. Create a variant name to tag your product depending on product features. For instance, if your product has multiple colors. Tag color as a variant to display photos of this variant.
Note
To add a variant, please make sure you have edited your product properties in advance for this to work. Please refer to Add multiple variants.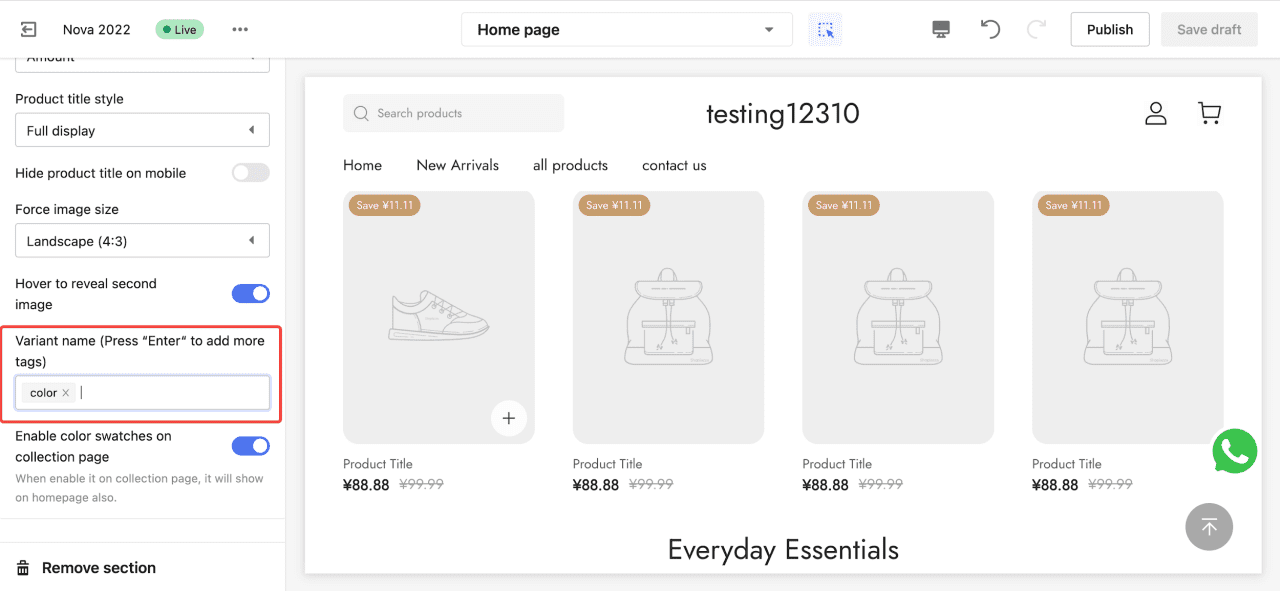 2. Click the toggle switch to enable variant preview photos on the collection page as well.
Note
This feature will not work if you do not add any variant photos. For example, Colors for a product.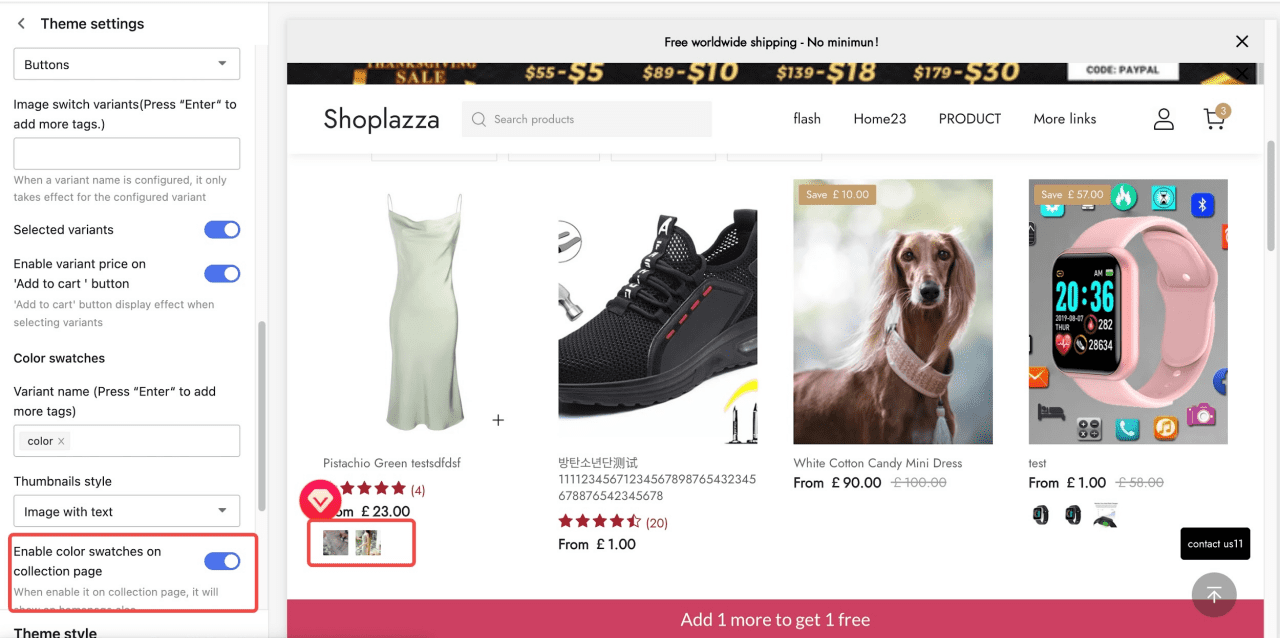 Congratulations! You have successfully set up your Collections page!