The Newsletter section is a great tool to expand your customer contacts by collecting emails through sign-ups. With the on-page sign-up form, customers are giving you consent to receive email notifications on events from your store.
This section is useful when:
Promoting a new business is on the rise.

Customers are notified by email of promotions and benefits from your store instantaneously.
In this article, we will demonstrate how to add a newsletter section in Nova 2022.
Adding a Newsletter section
1. From your Shoplazza Admin, go to Online store > Themes > And click the Customize button.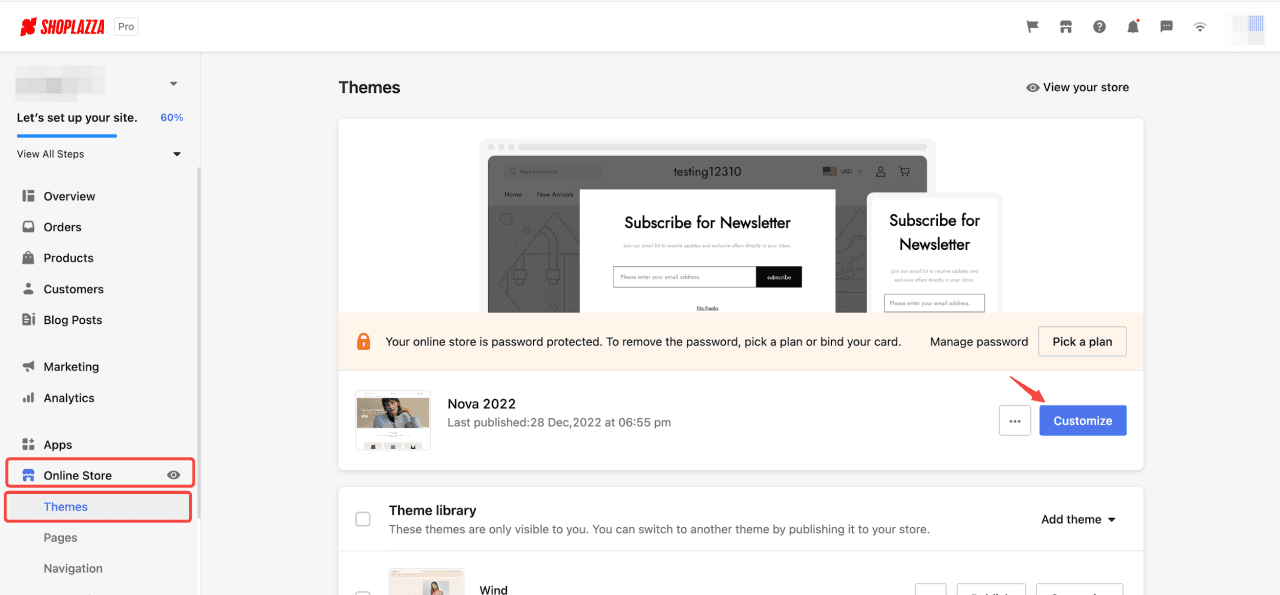 2. In Additional sections, find Newsletter block.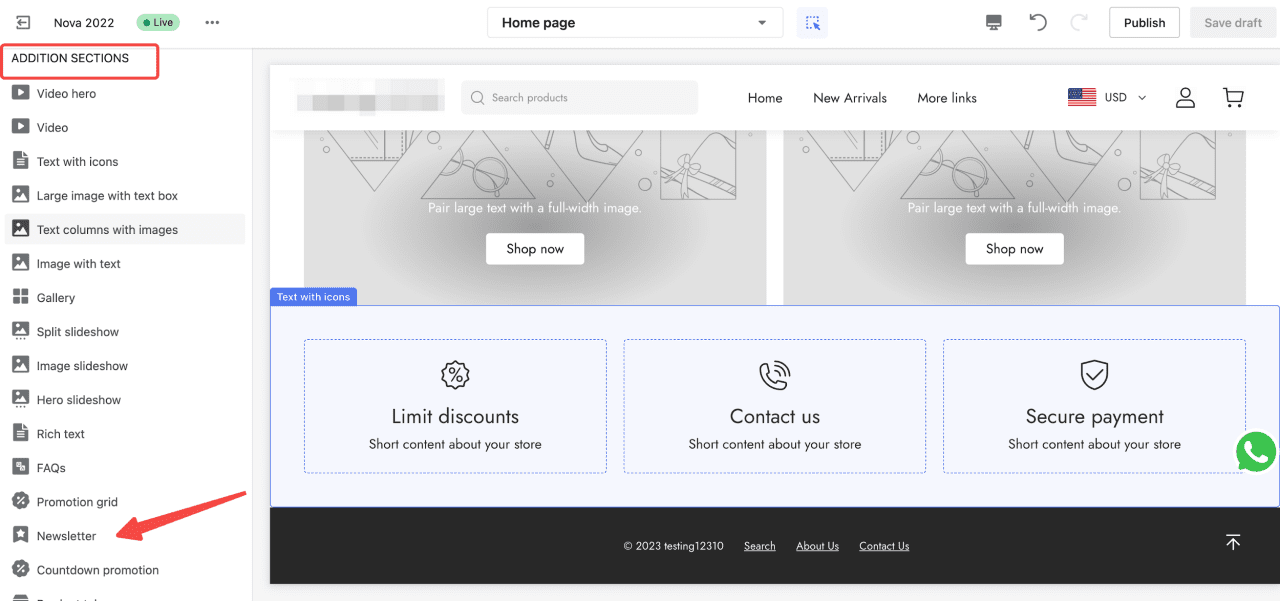 3. After adding the Newsletter section, clicking on the title will allow you to configure the details of your created Newsletter section.
Page width
4. Enable Full page width to autofill the entire screen size.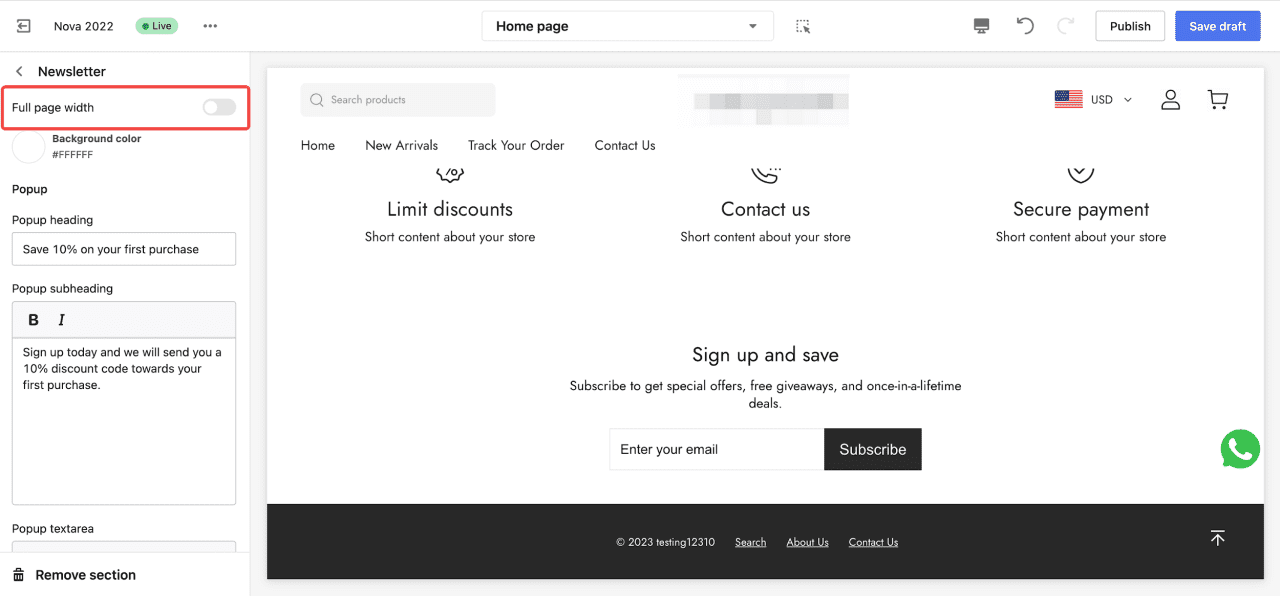 Colors
5. Here you can customize the appearance of this feature by using the colour palette.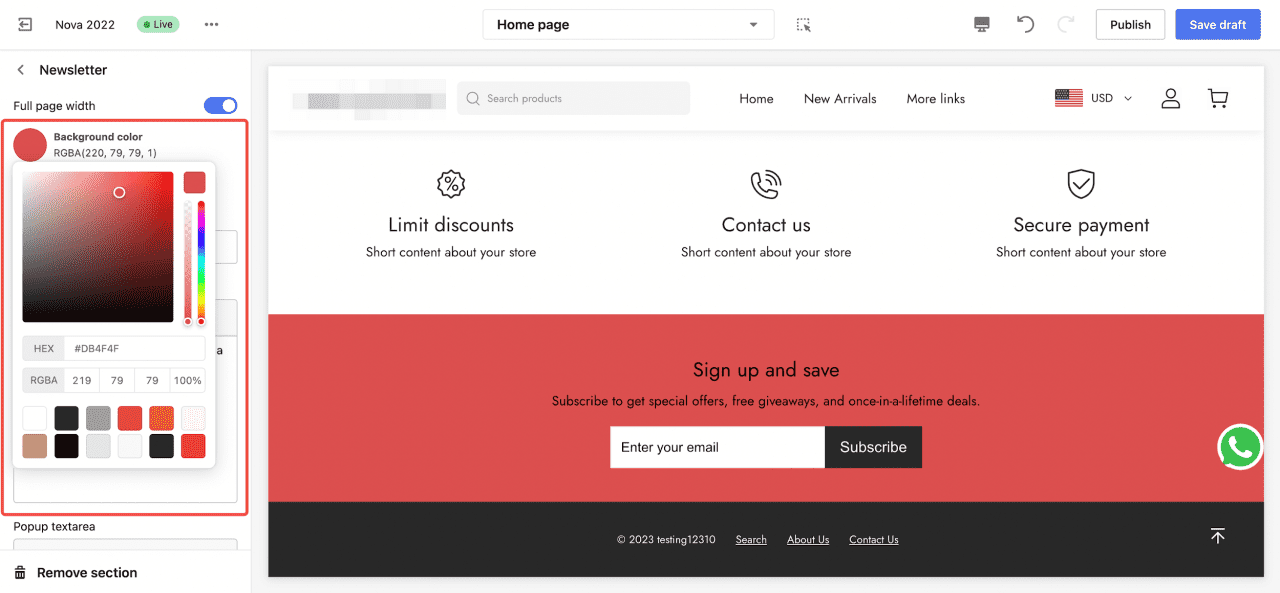 6. To bring up the confirmation pop-up window when a customer subscribes to your store, enter a valid email address in the column shown below and click on Subscribe to do a test run.
Note
Emails tested in the preview window will also leave a record in Customers > Customer management. Please refer here to learn more about how to view customer information.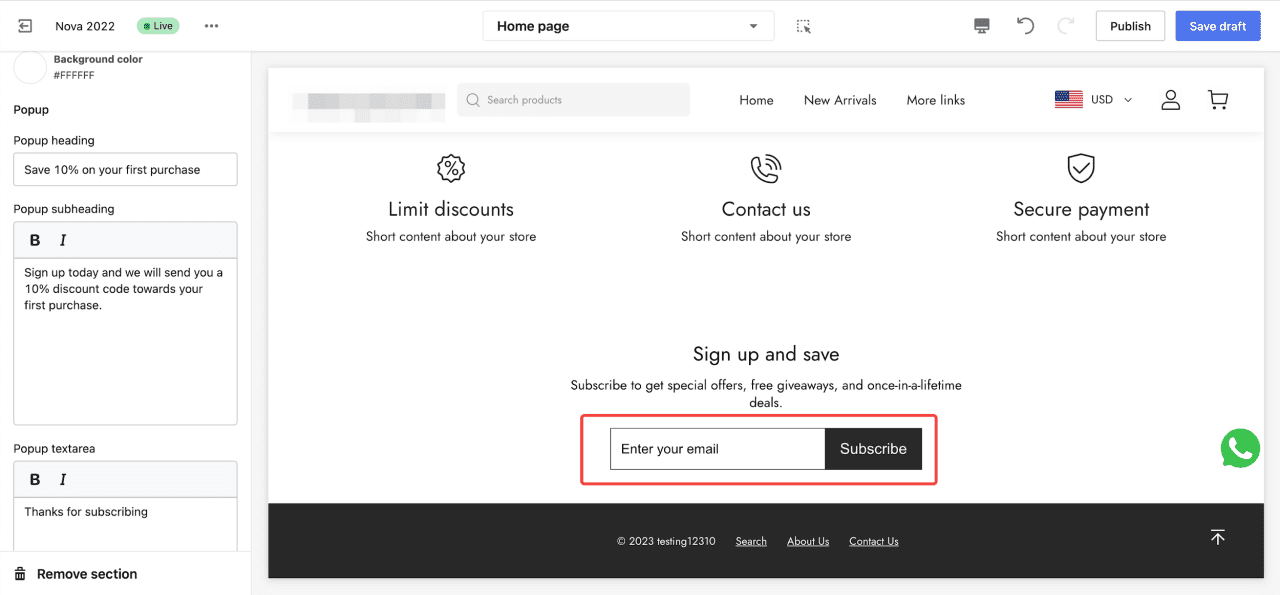 7. Once it's brought up, you may use it as a reference to make edits with Popup heading and Popup Subheading.
Note
Please be aware that test entries cannot be reversed. Once an email is subscribed, it will be saved in your Shoplazza Admin > Customer > Customer management.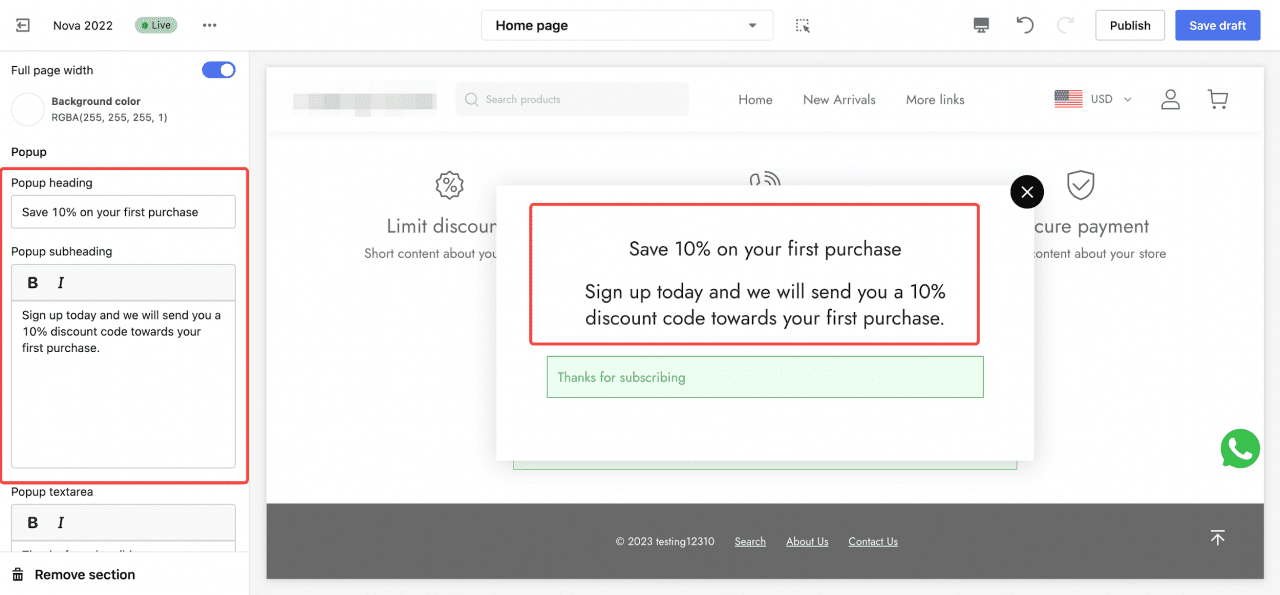 8. Here you can also edit the confirmation status description with Popup text area.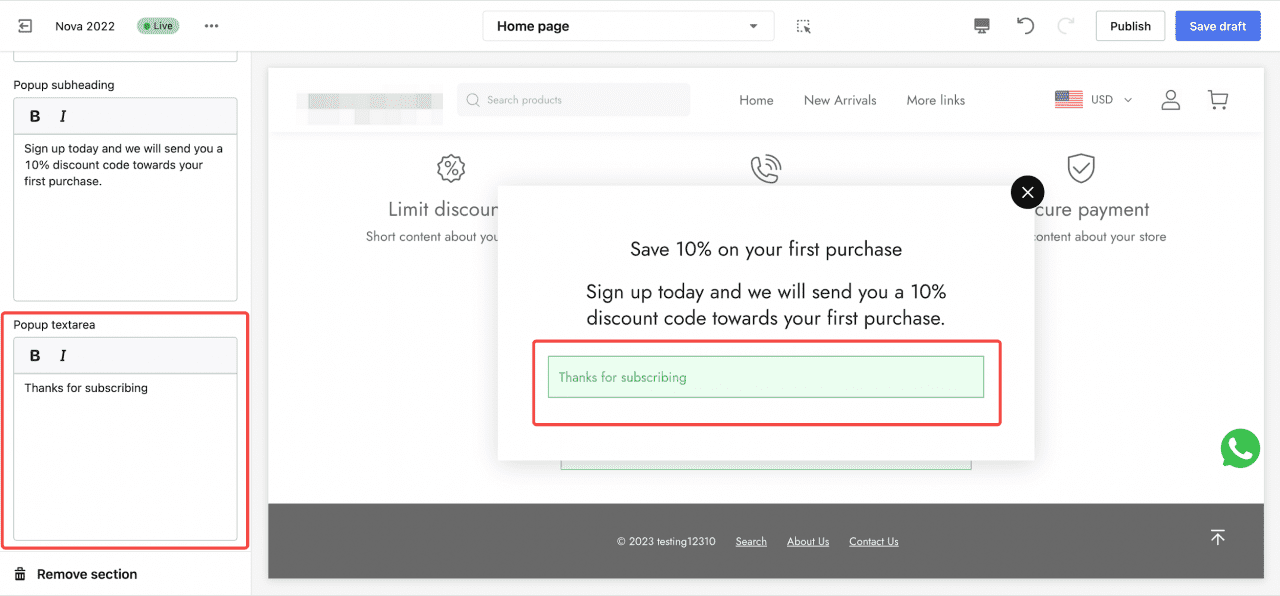 9. Refer back to the main editing page and click Sign up and save and make edits to the default title of this section.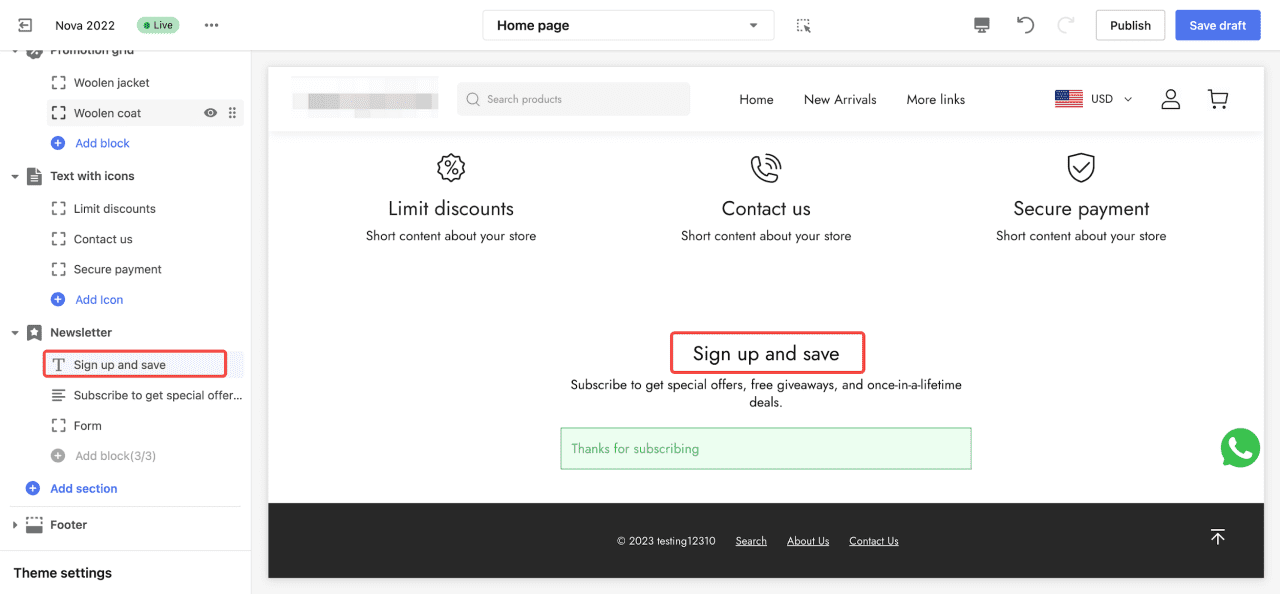 10. In Headings, create your own customized title for this section.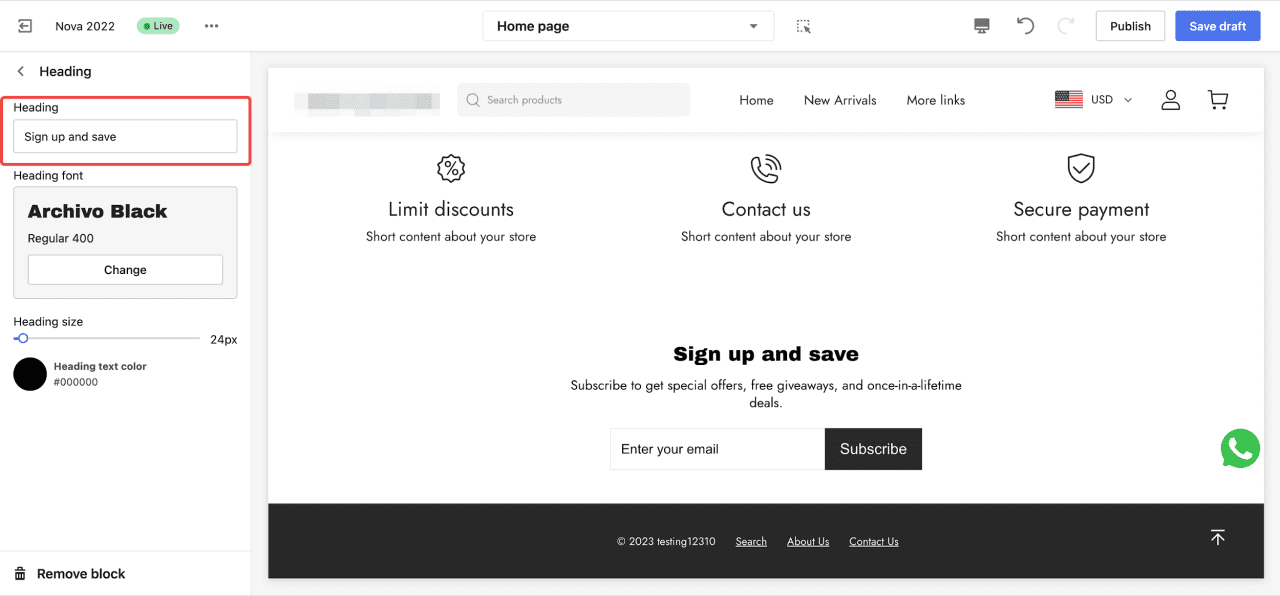 11. Click the Change button to choose your preferred font style, and use the slider to readjust the size of your title.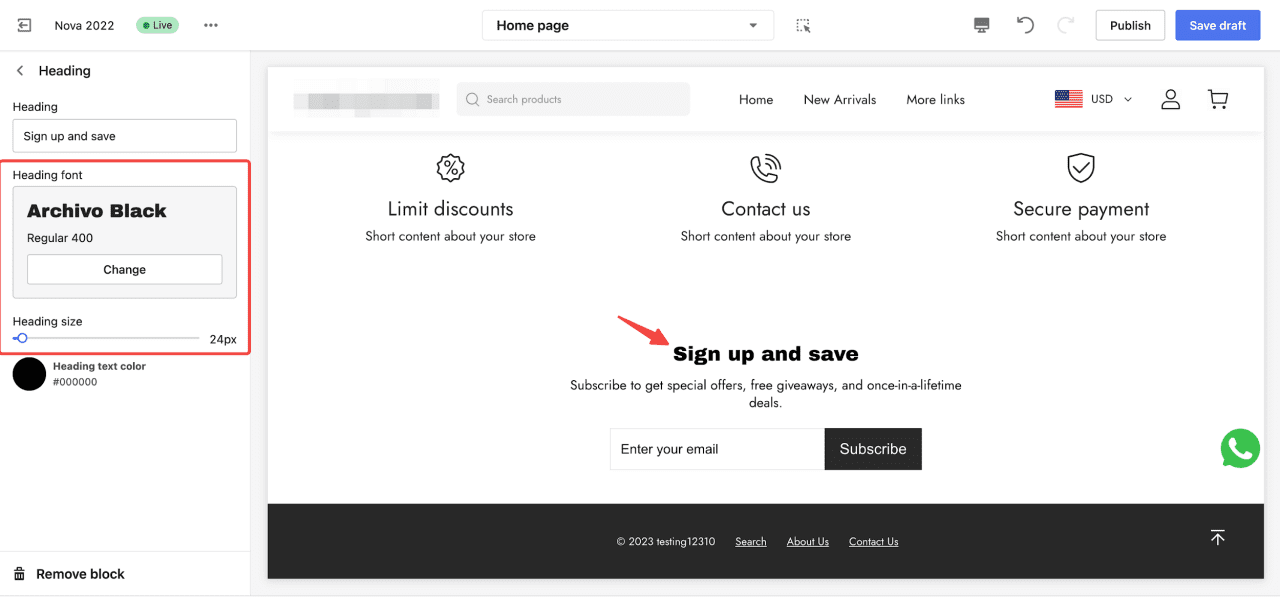 12. Click on the secondary text block to create a short description.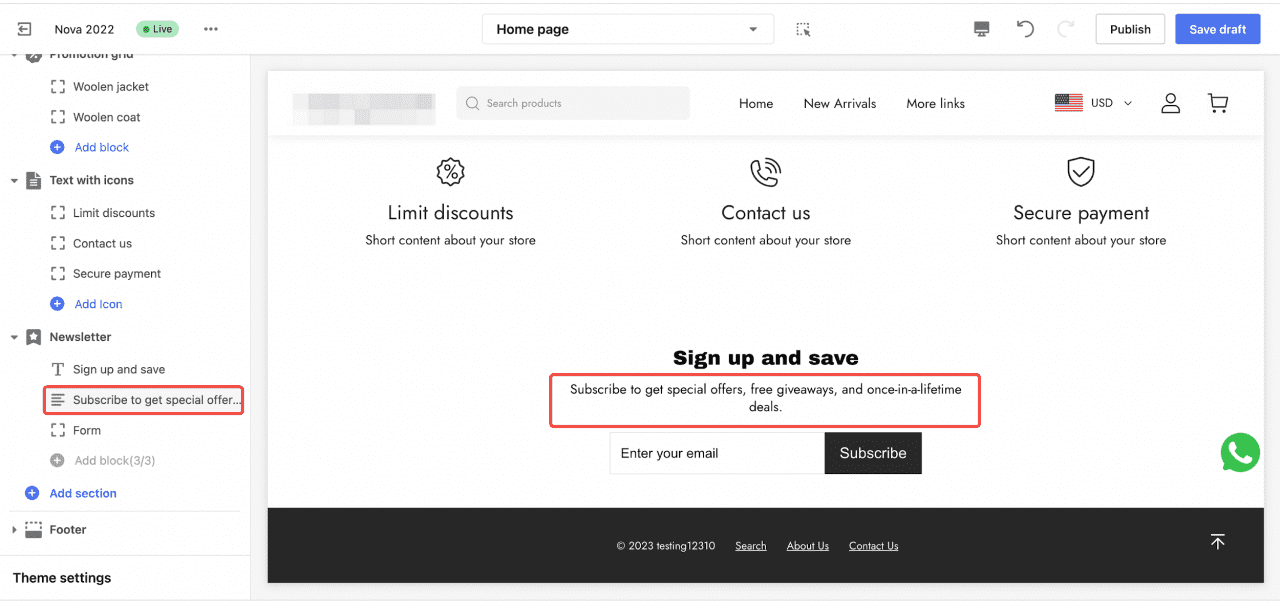 13. Here you may also change the color of your text.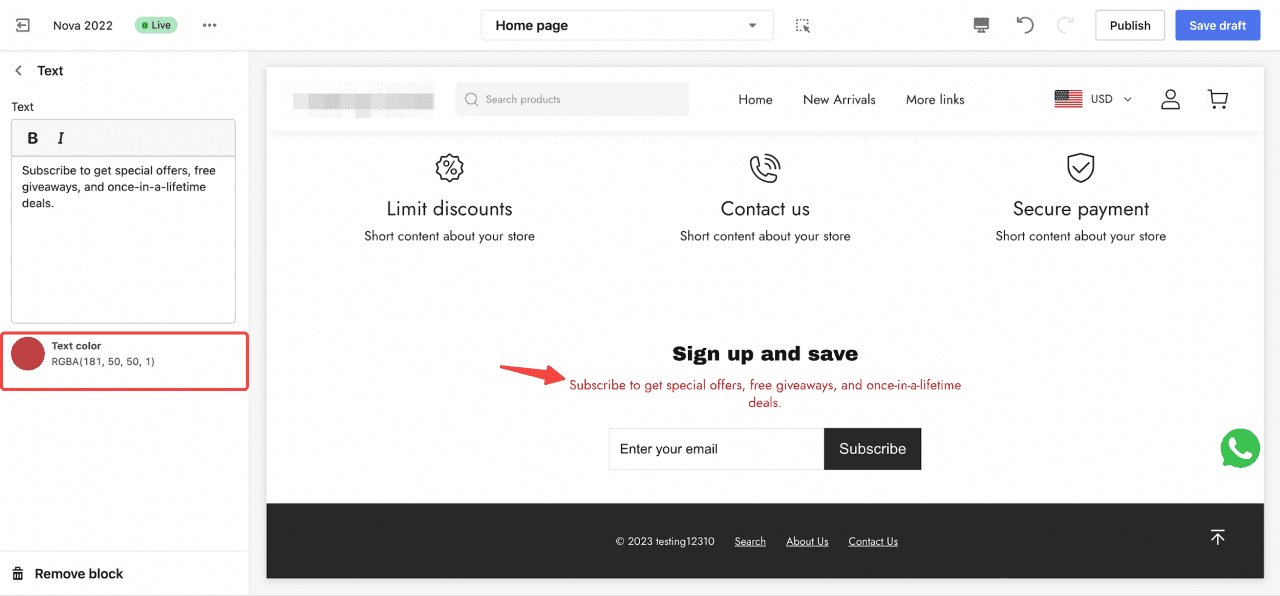 14. In Form, you are given 3 layout options to change the appearance of the subscribe button:
Square

: Square button with angled edges.

Slight round

: With rounded edges.

Round

: Oval-shaped button.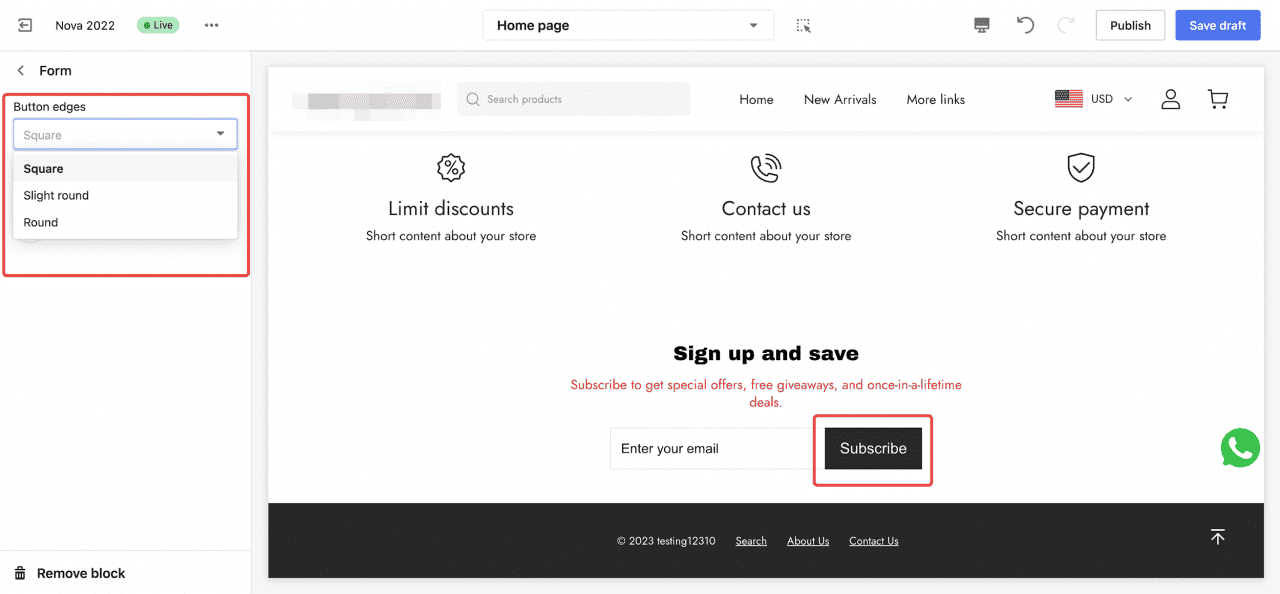 15. Customize the layout of your button with the color palattes.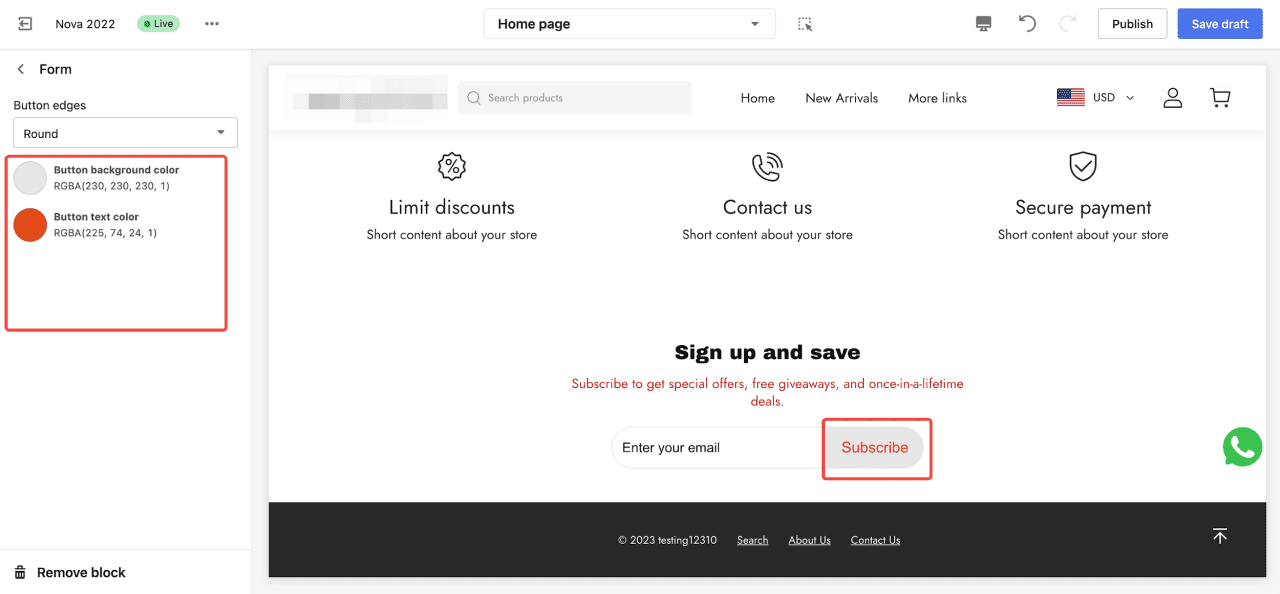 Having a newsletter section keeps customers informed about promotional discounts, sales events, and upcoming holiday campaigns in your store. You can also make exclusive offers to subscribed customers to show your appreciation.