In this article, we will demonstrate how you can effectively set up Alipay as a payment method for your Shoplazza subscription plans.
Setting up Alipay as your payment method
1. From your Shoplazza Admin, go to Settings > Plan and billing.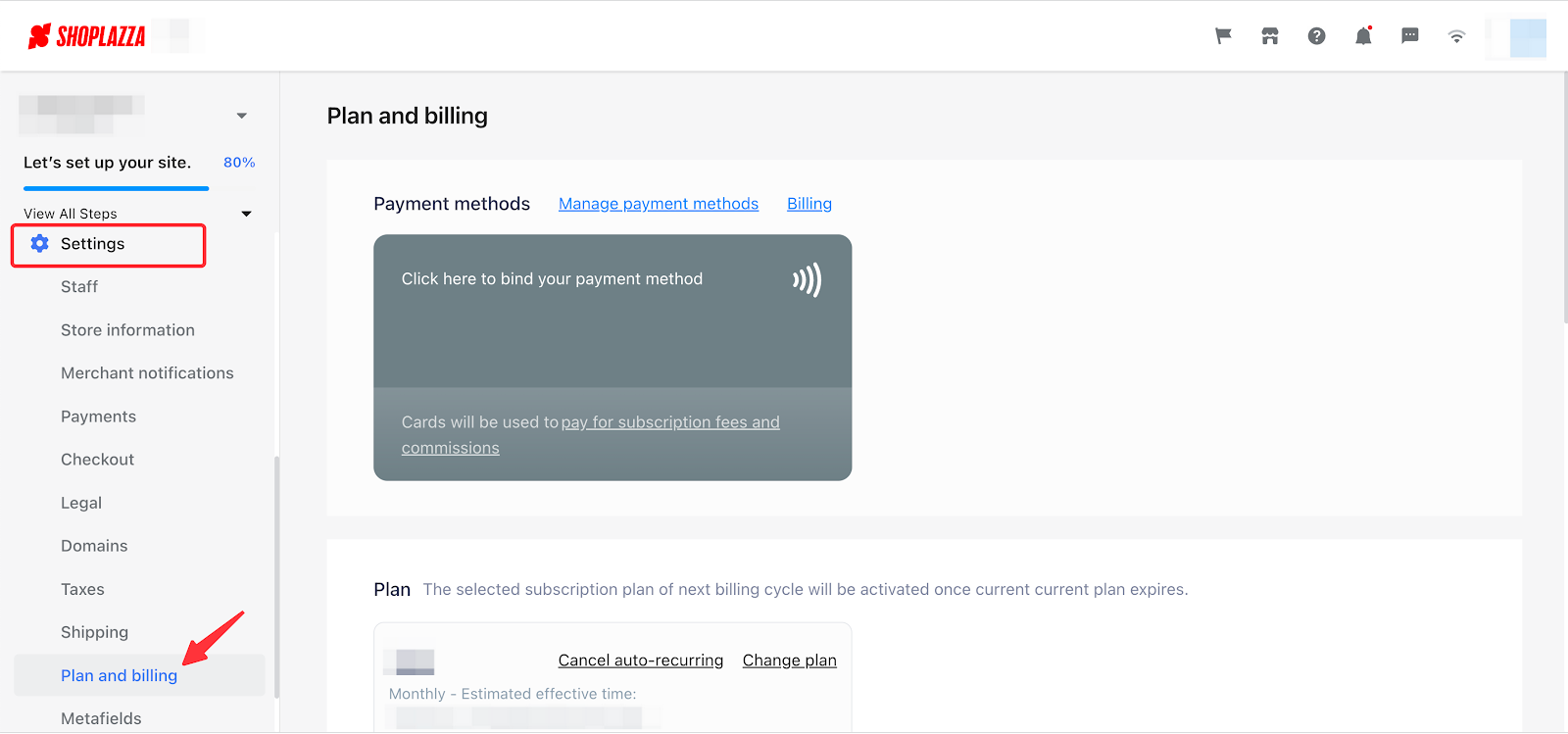 2. Click Manage payment methods.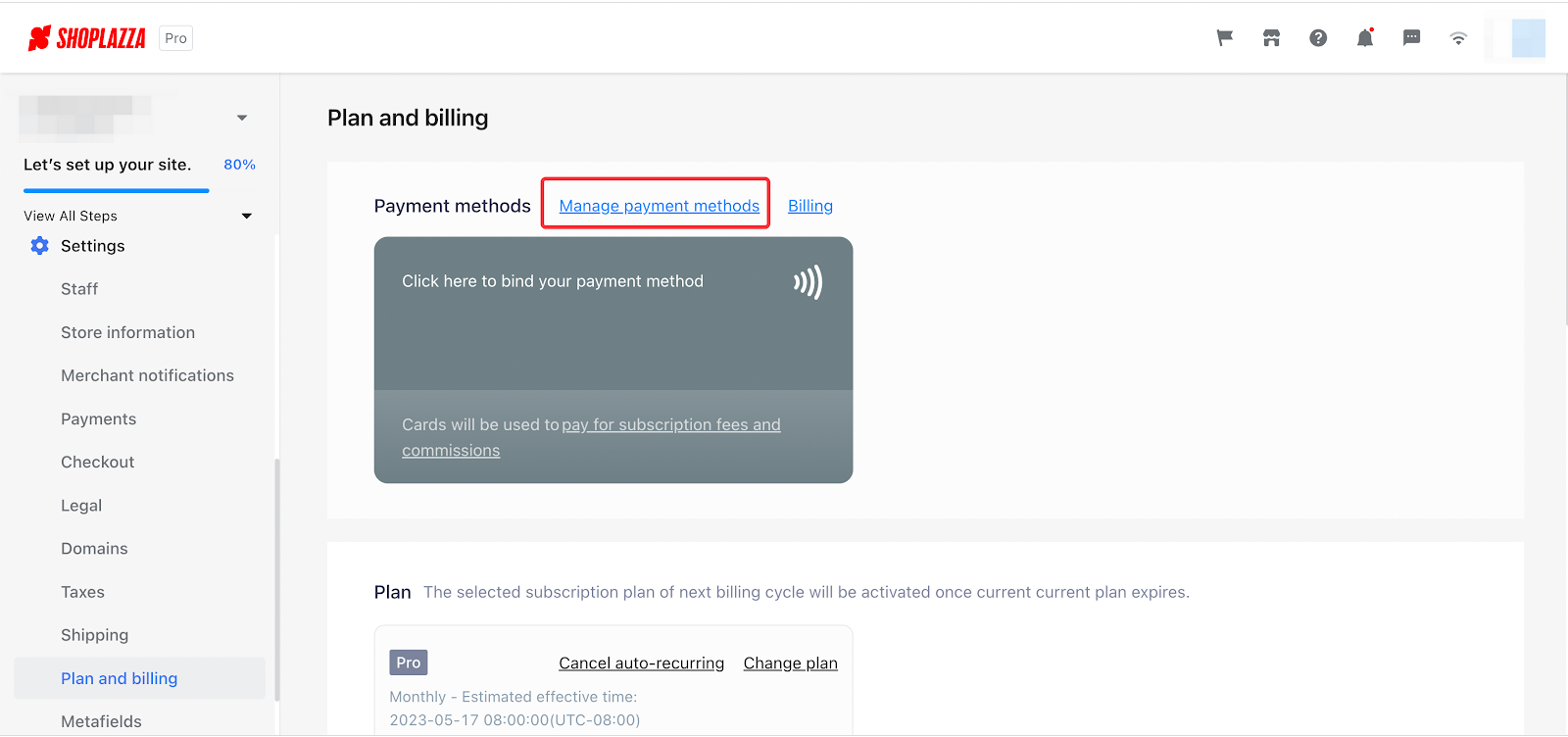 3. Click the Add payment method button located on the top right to set up payment for your subscription plans.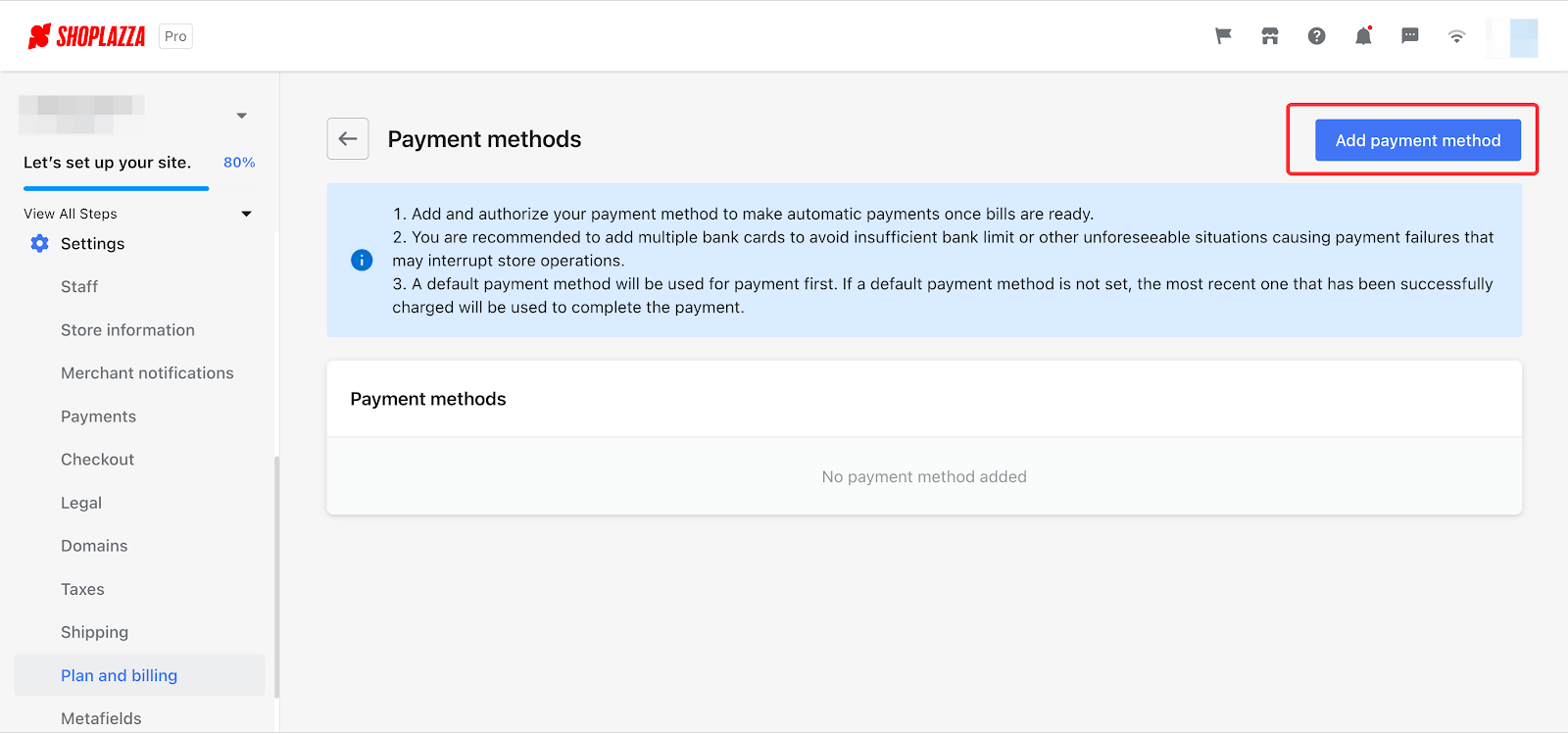 4. Here, you can select your main payment method by clicking Bind Alipay and check the box after reading our Terms of Service and Privacy policies. This will connect your online store with Alipay.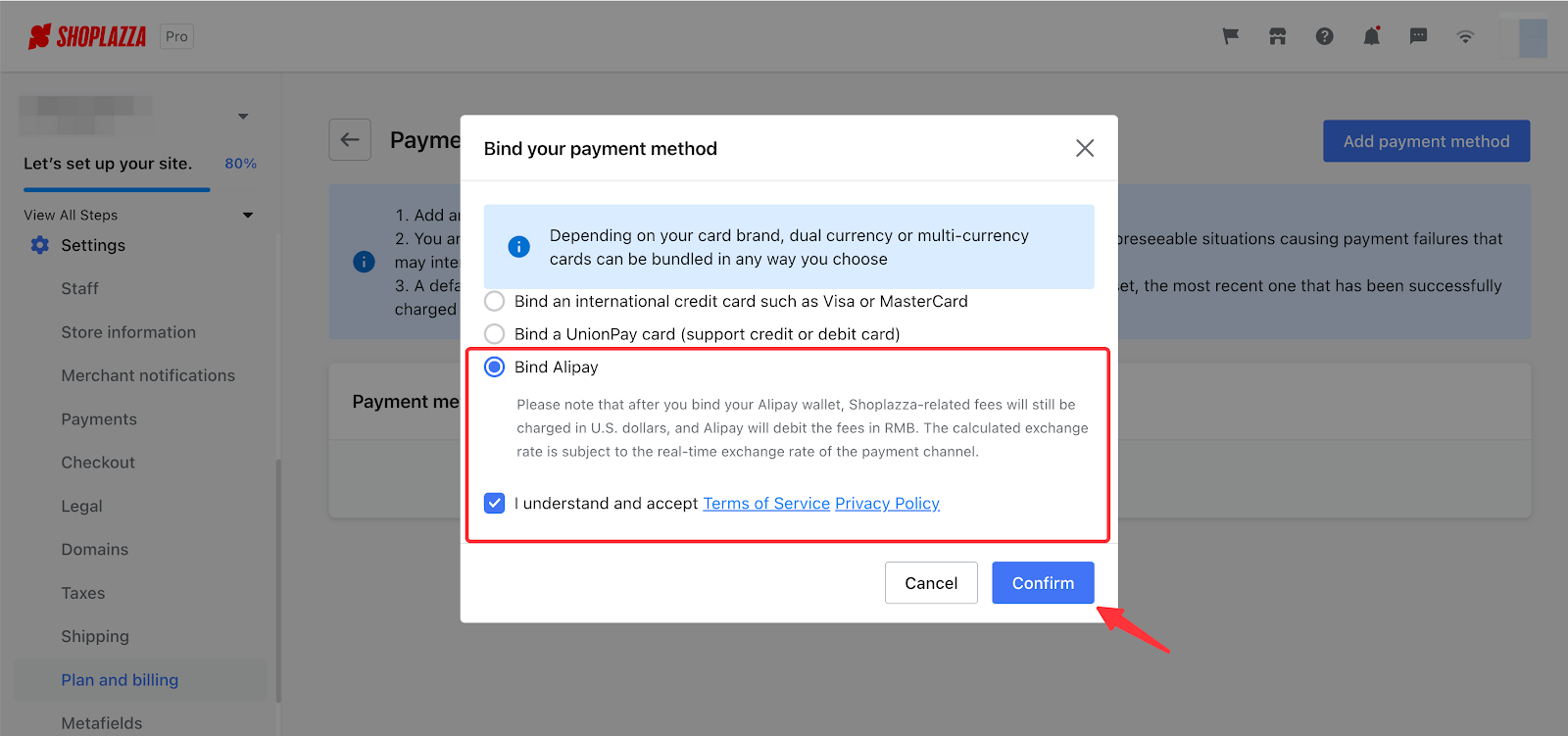 5. Click Confirm and proceed to Alipay.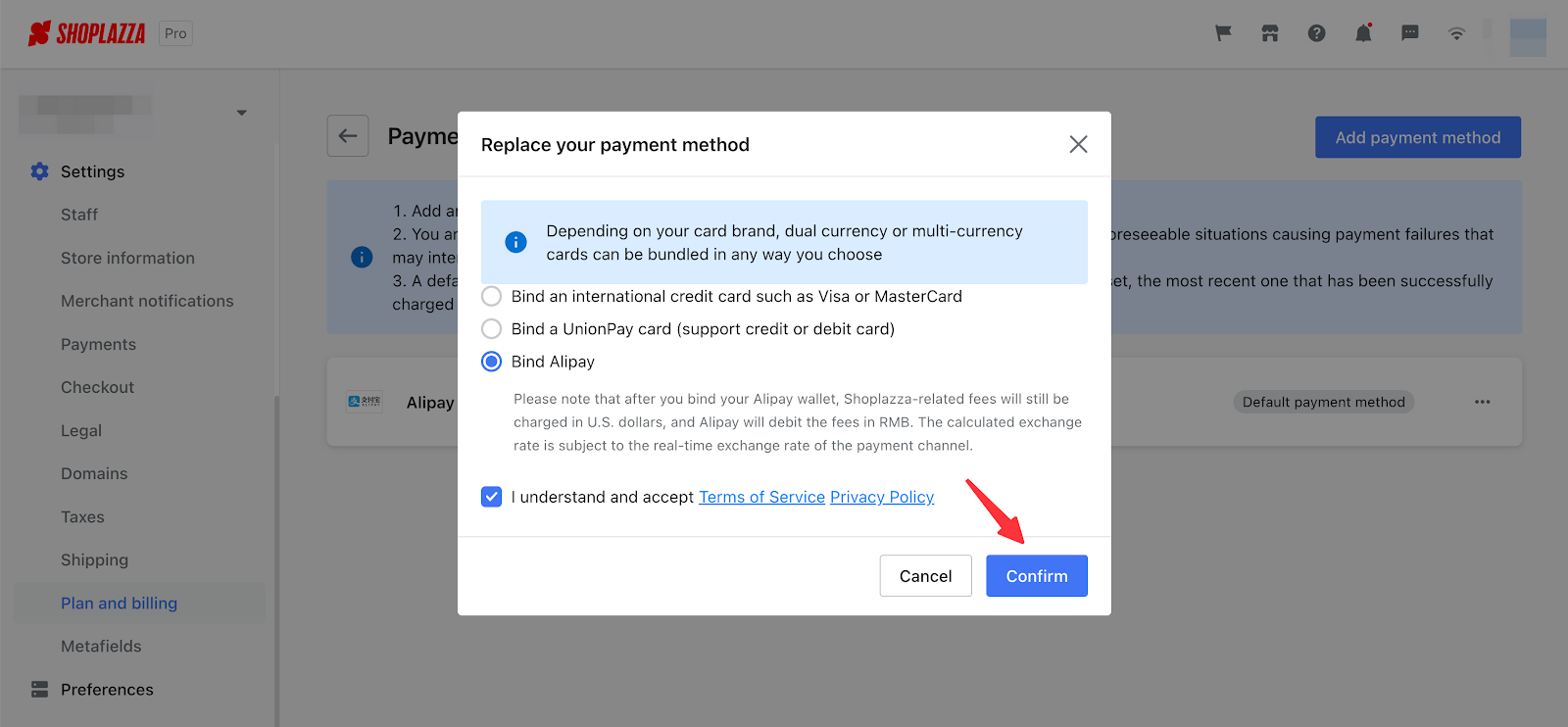 6. You will then be redirected to Alipay to further authenticate your account. Here, you need to scan the QR code in your Alipay mobile app.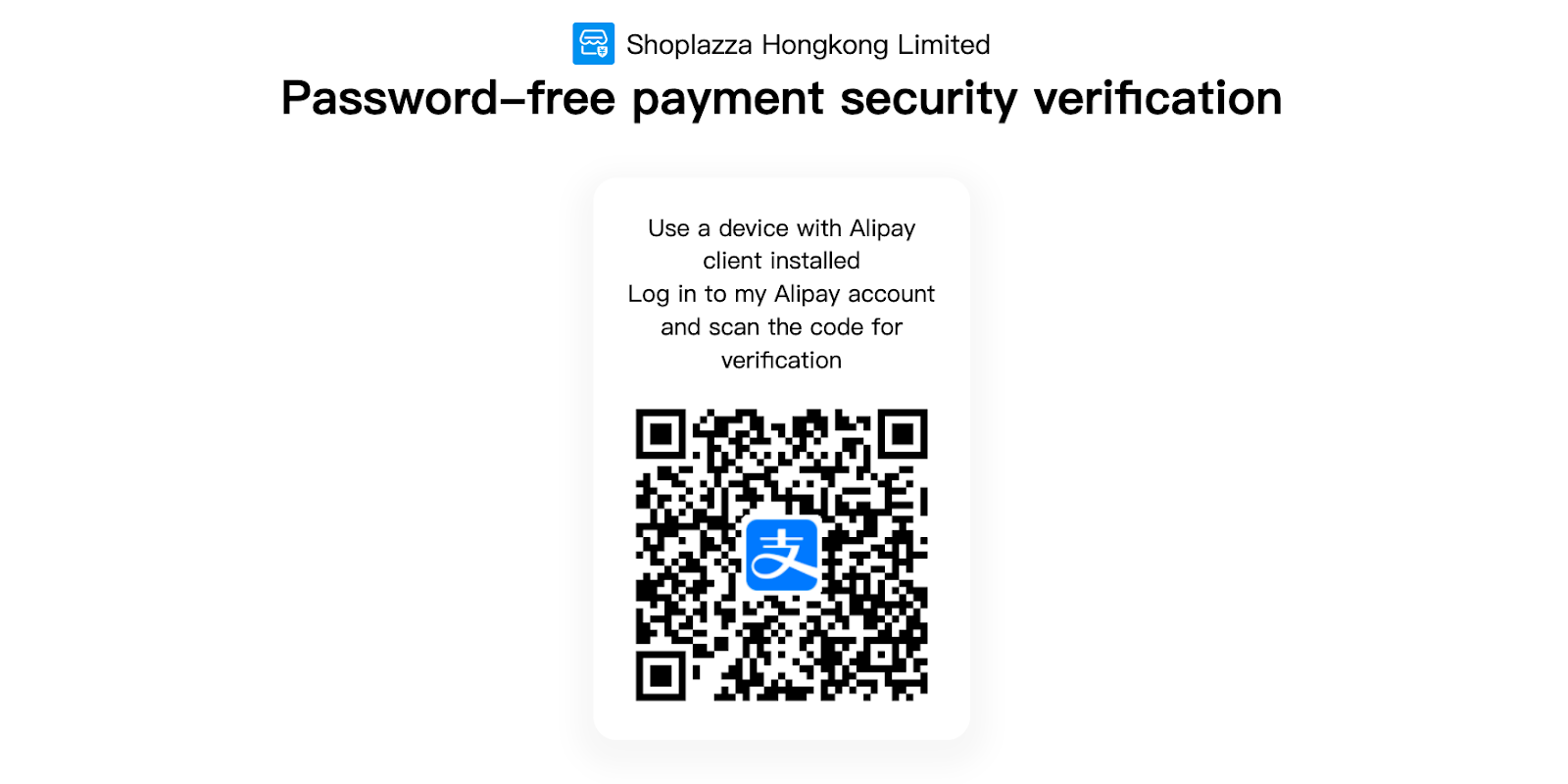 7. Once the authorization process is completed, Alipay will show up as your added payment method for subscriptions.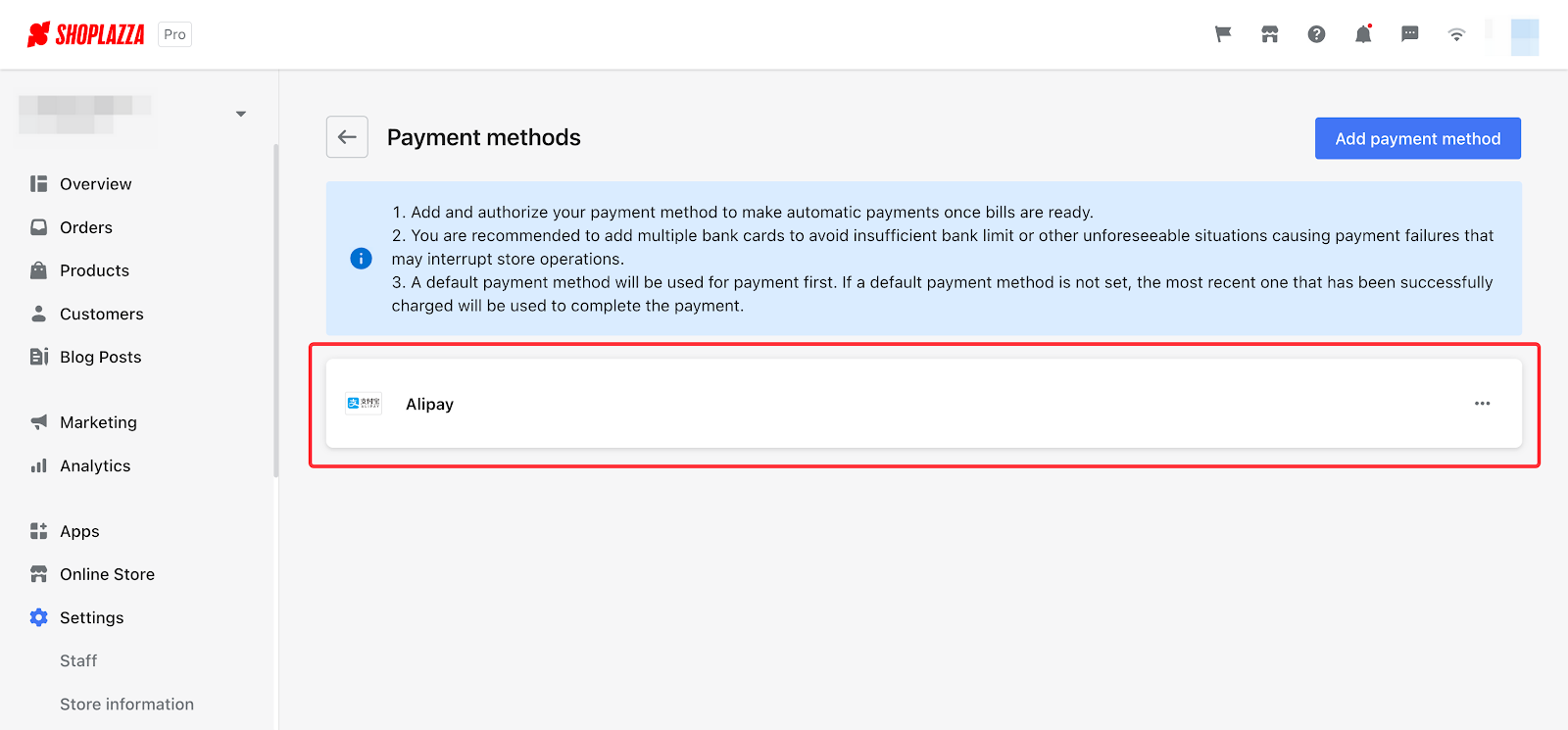 8. Here, you are given more options to manage your existing payment methods:
Replace: change to other payment methods available.
Set as default: The default payment method is the payment method that will be used for all created payments going forward.
Remove: delete the current payment method.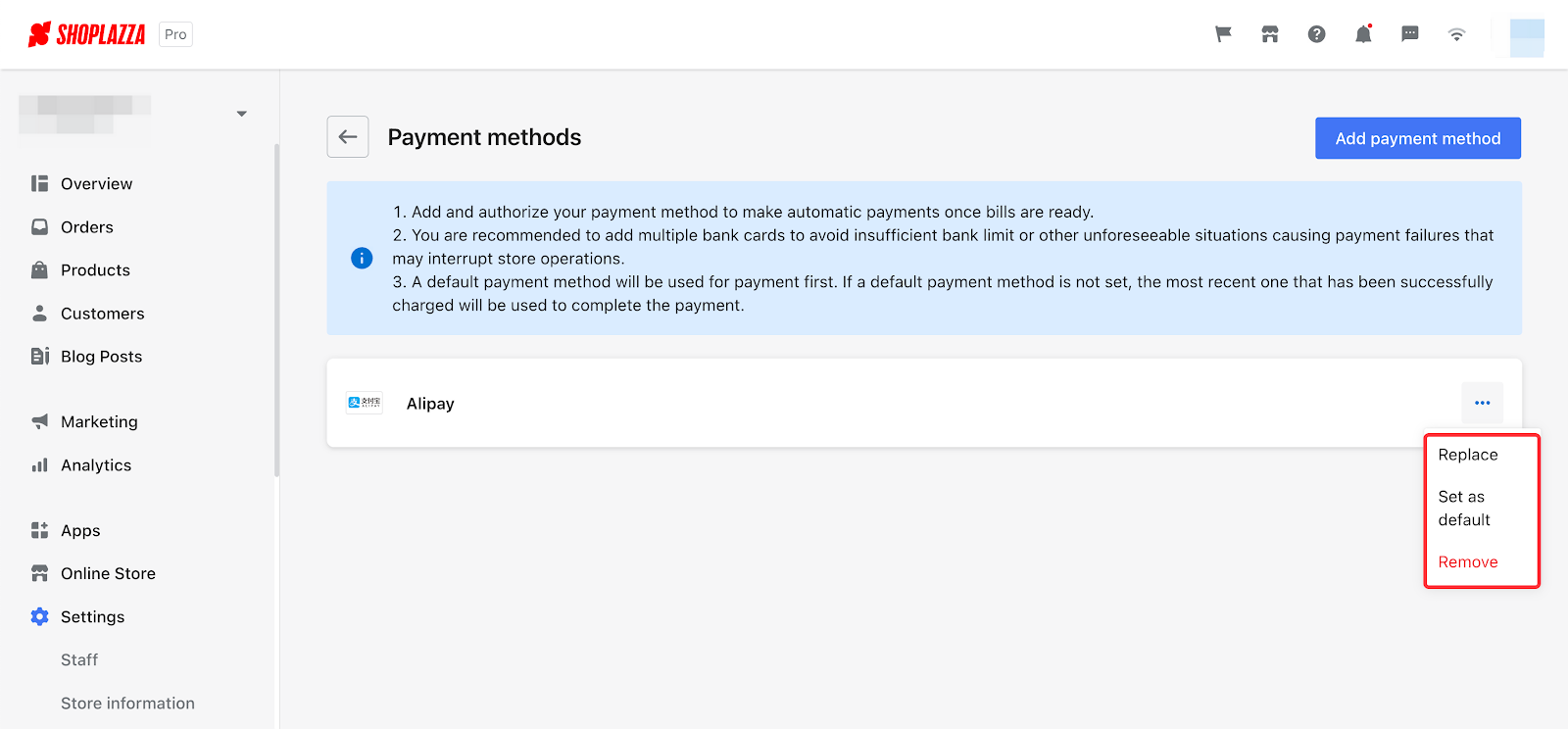 Note
Removing the last payment method available means you would like to cancel your current subscription and terminate your store.
Removing Alipay from your payment methods
1. Click the more icon and delete your existing Alipay by selecting Remove.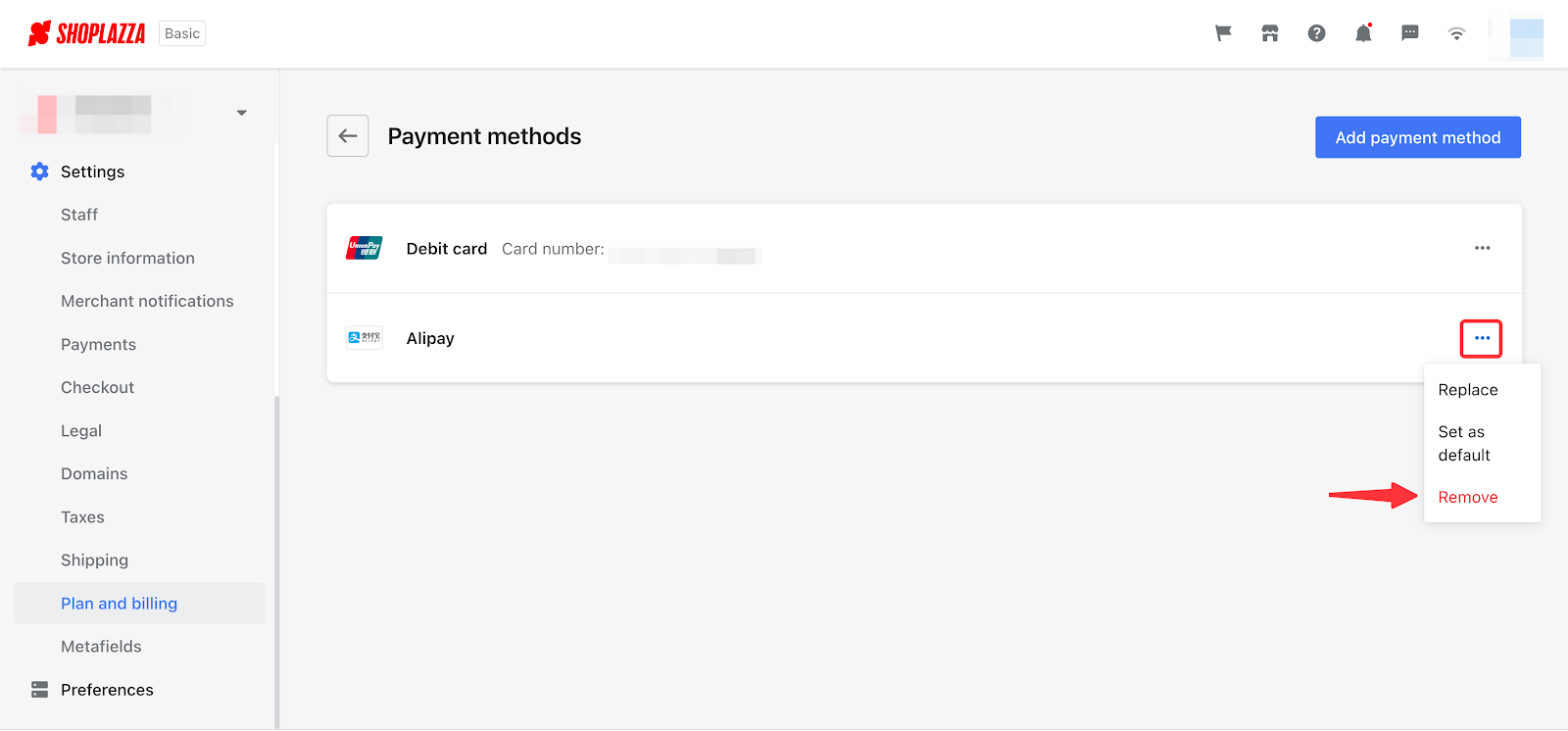 2. In the window pop up, click the Confirm button to remove Alipay as your payment method.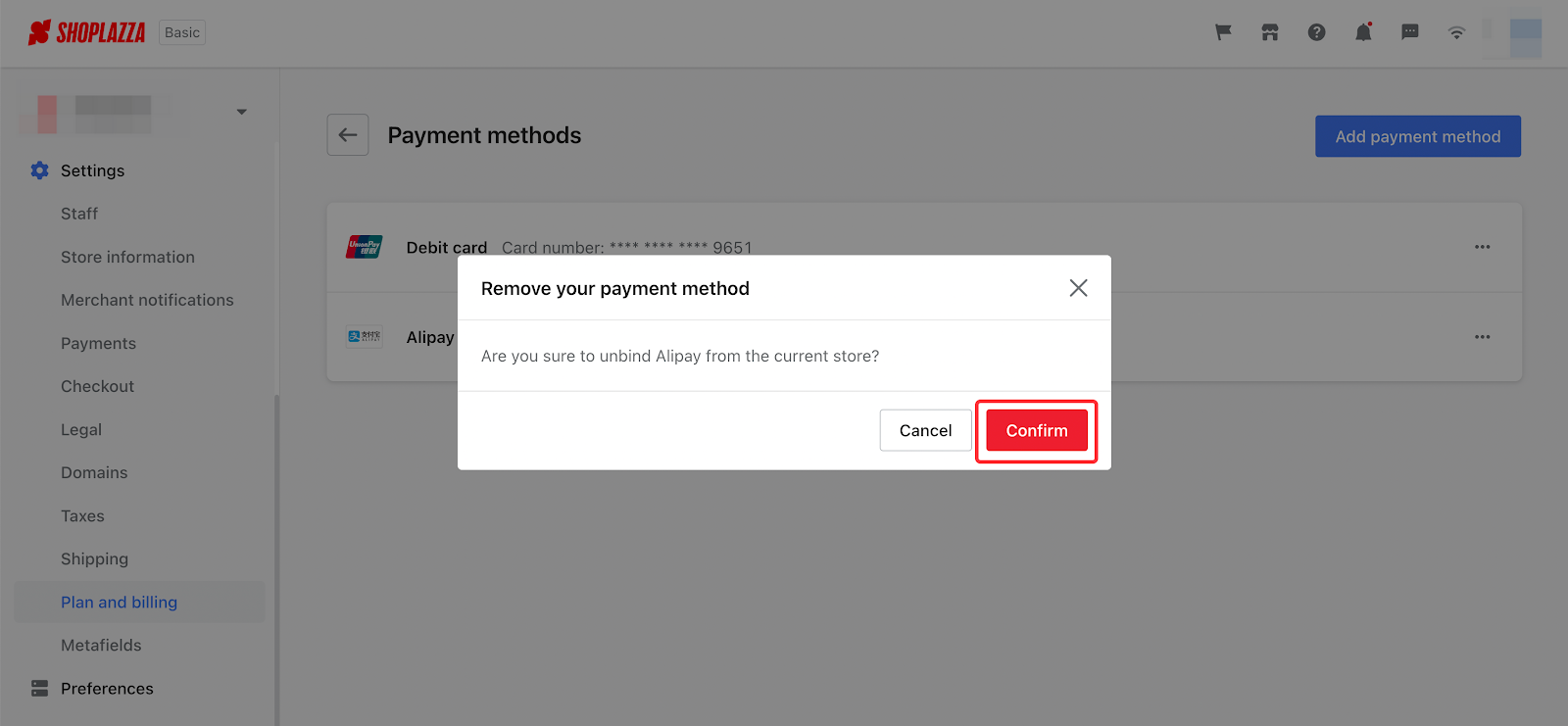 Alipay is a third-party online payment platform that provides e-wallet payment solutions. You need to set up an Alipay account and have your Alipay digital wallet app ready for subscriptions.