Instead of selling your products to consumers, a wholesale business usually channels products in bulk to other retailers/large businesses at a discounted rate. Wholesale features in Shoplazza Pro help you to streamline large inventories and expand a B2B wholesale business with ease.
Note
Wholesale mode and its features are only available in Shoplazza Pro.
The Discount with purchase app is not compatible withthe Wholesale mode. You may need to remove this addon before starting to use wholesale features.
The wholesale mode will only work with Nova 2022.
Wholesale mode is an exclusive add-on feature catering to the needs of B2B wholesale business owners.
With this upgrade, merchants are enabled to use the following features in Nova 2022:
Tiered pricing

Set up retail pricings
Note
Wholesale function allows you to add up to 4 tiered prices for one product variant.
Enabling Wholesale features
1. From your Shoplazza Admin, go to Settings > Store information > toggle on to enable Wholesale mode.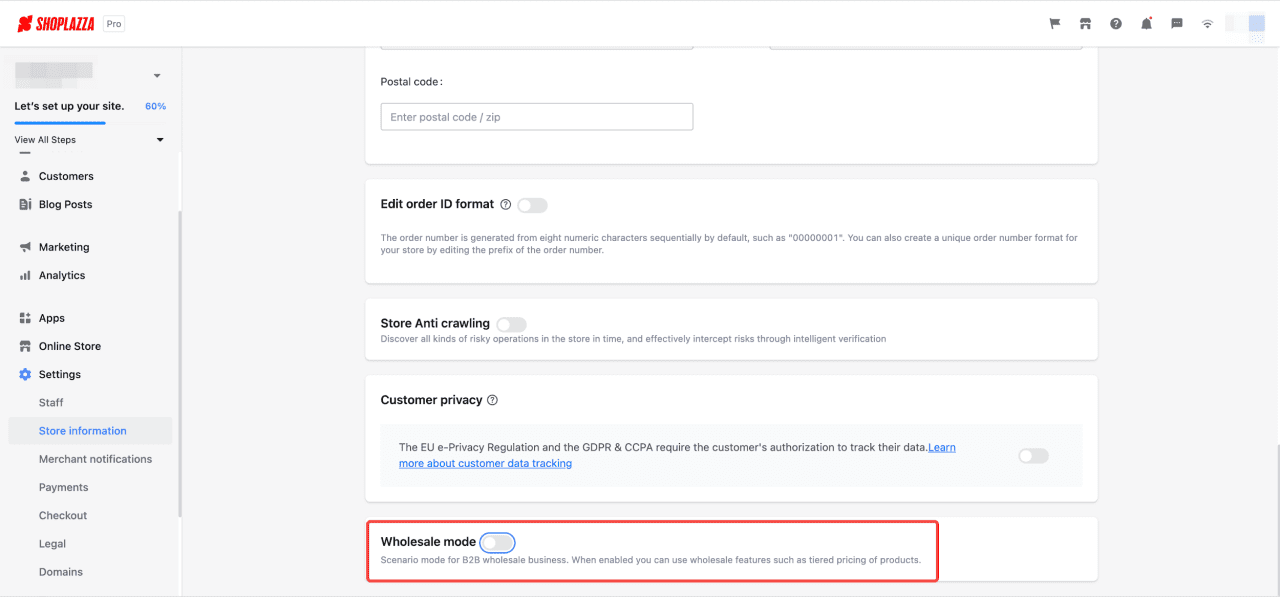 2. Click Continue on the Tips window.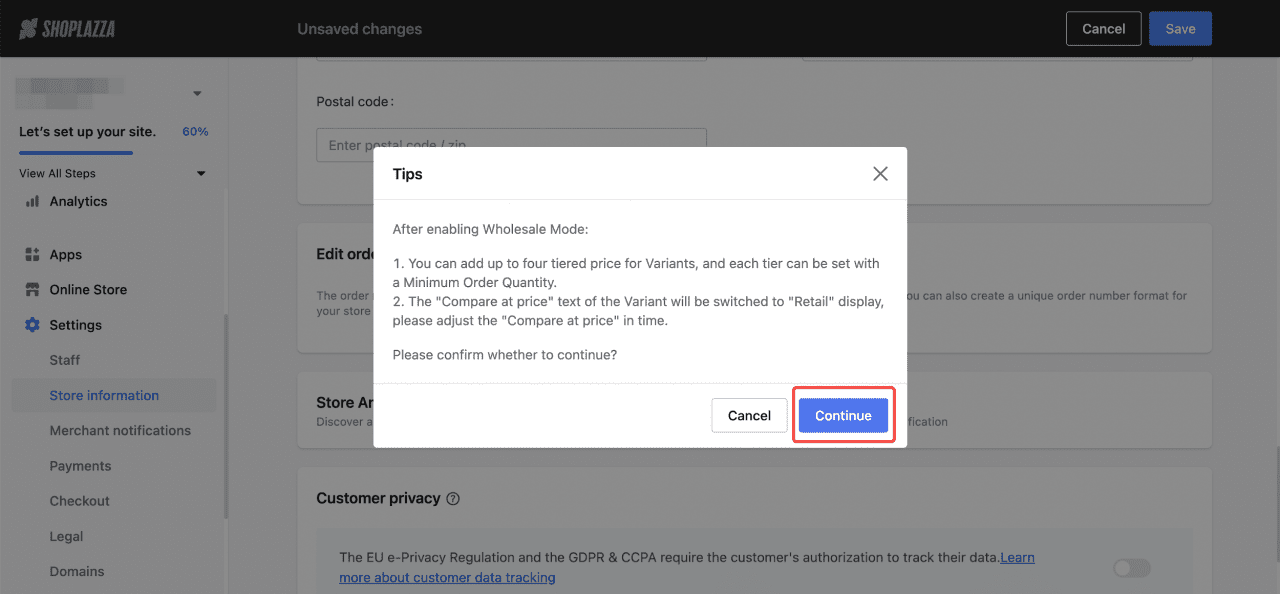 3. Click the Save button on top right to activate wholesale mode and its features.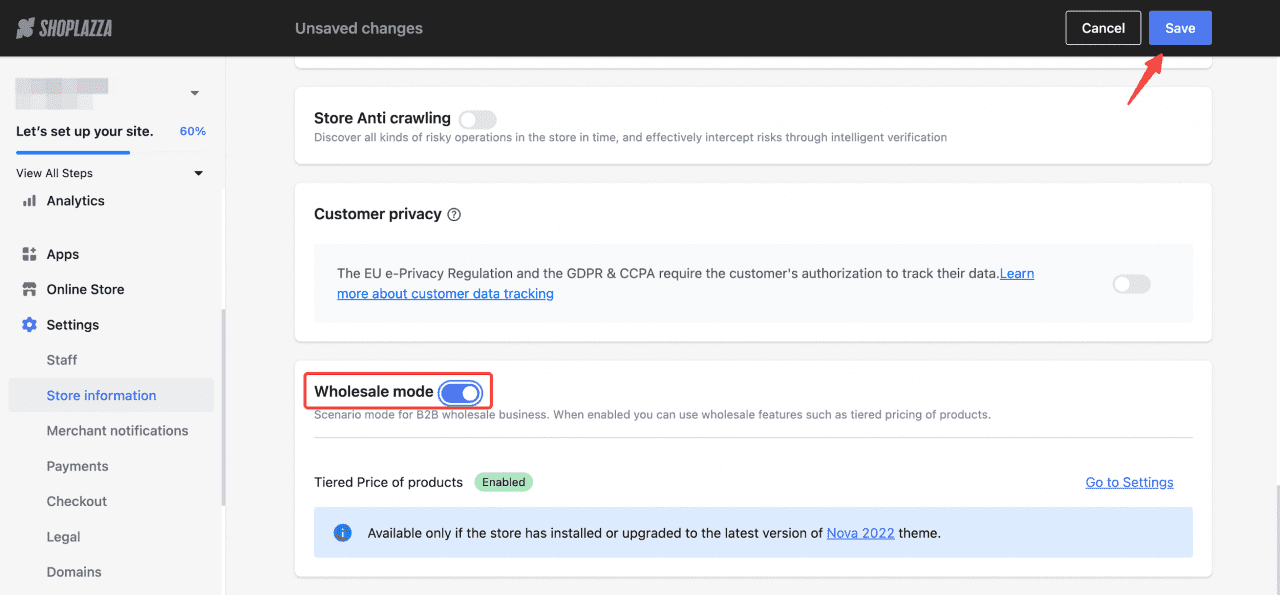 4. Once your wholesale mode is enabled, click on Go to Settings to start setting up your products for wholesale. A tutorial will appear on how to set up your products.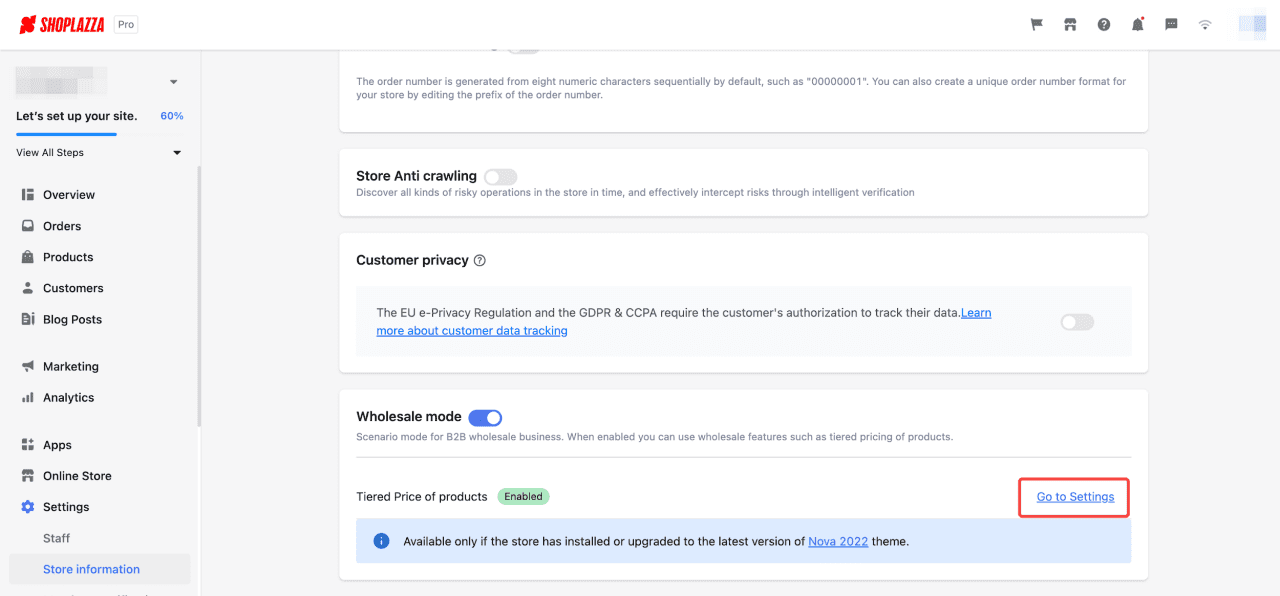 5. After finishing the tutorial, your Shoplazza Admin will be redirected to Products > All products.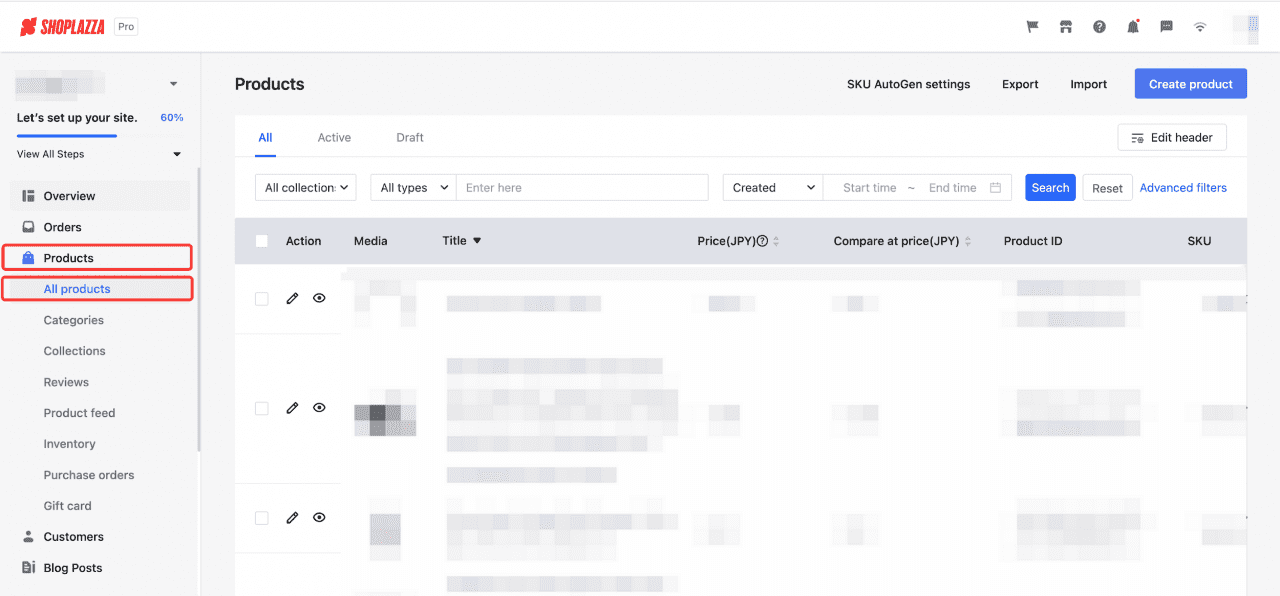 Creating products in wholesale mode
1. Click Create product to add a new product.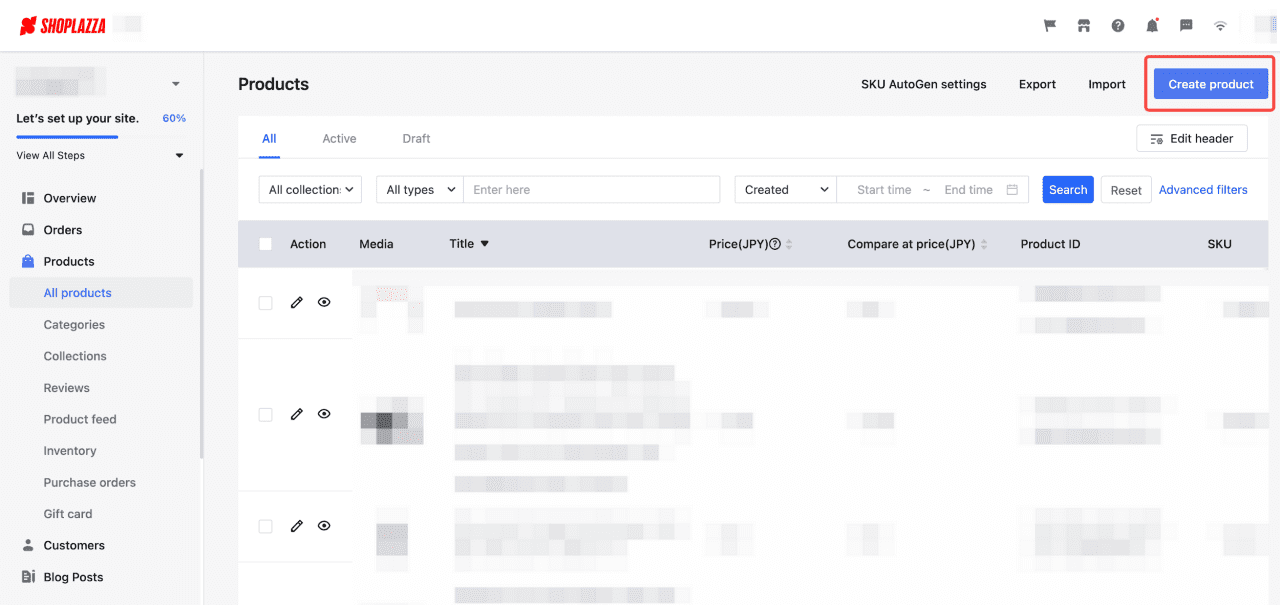 2. Fill in all basic information and click the Next button to continue.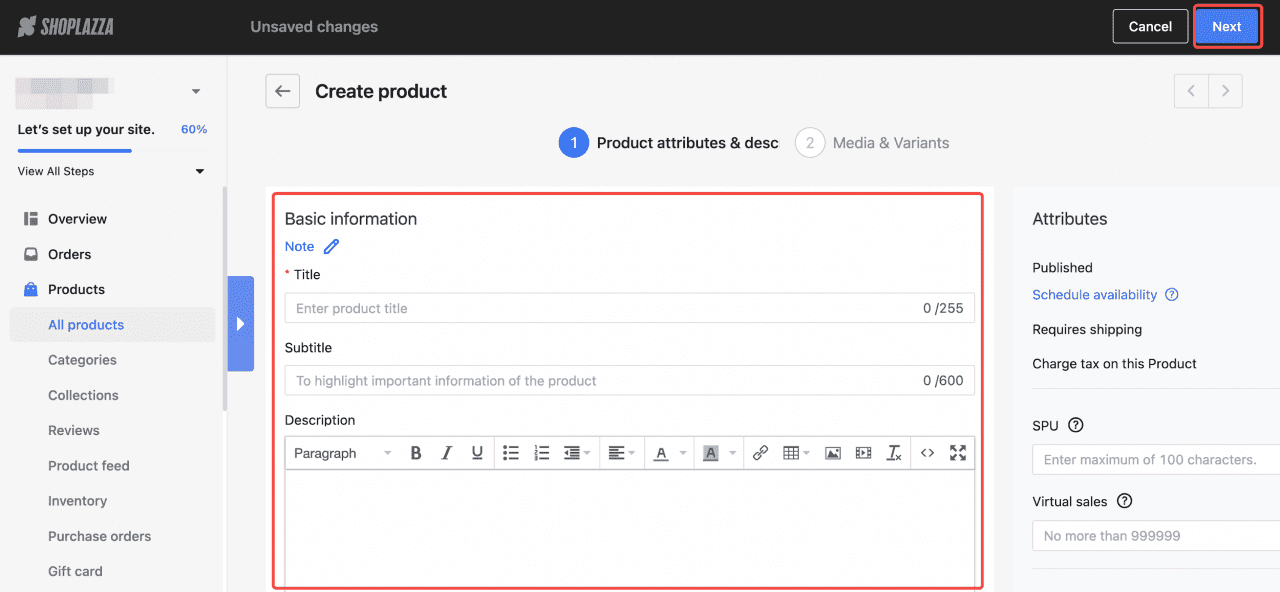 3. Click on the price editor to trigger the pop-up window.

4. Here, you can set up to 4 tiered prices for one product. Click confirm when you finish your edits.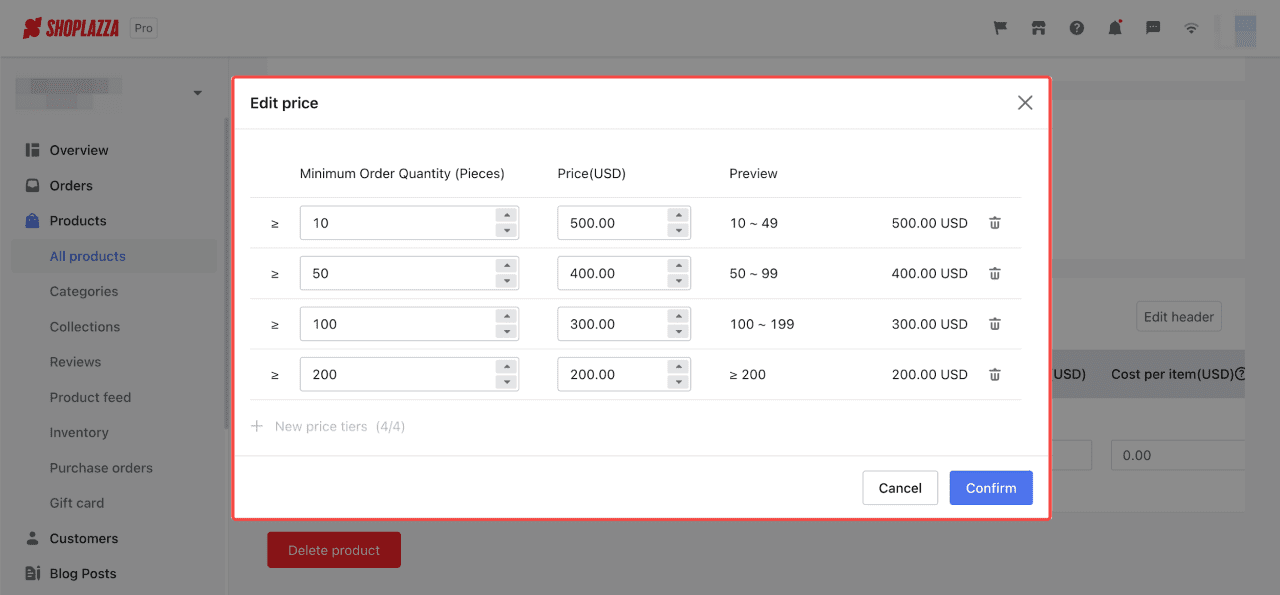 5. Click on the Retail column to add a suggested retail price for this product.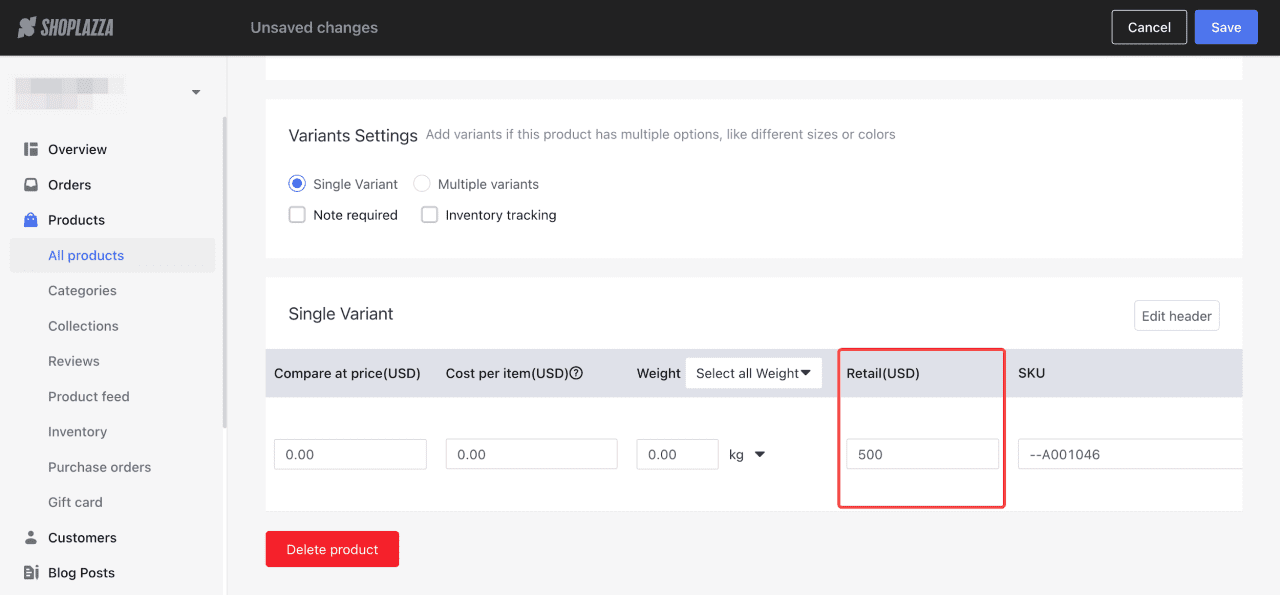 6. Save on top right when you complete editing.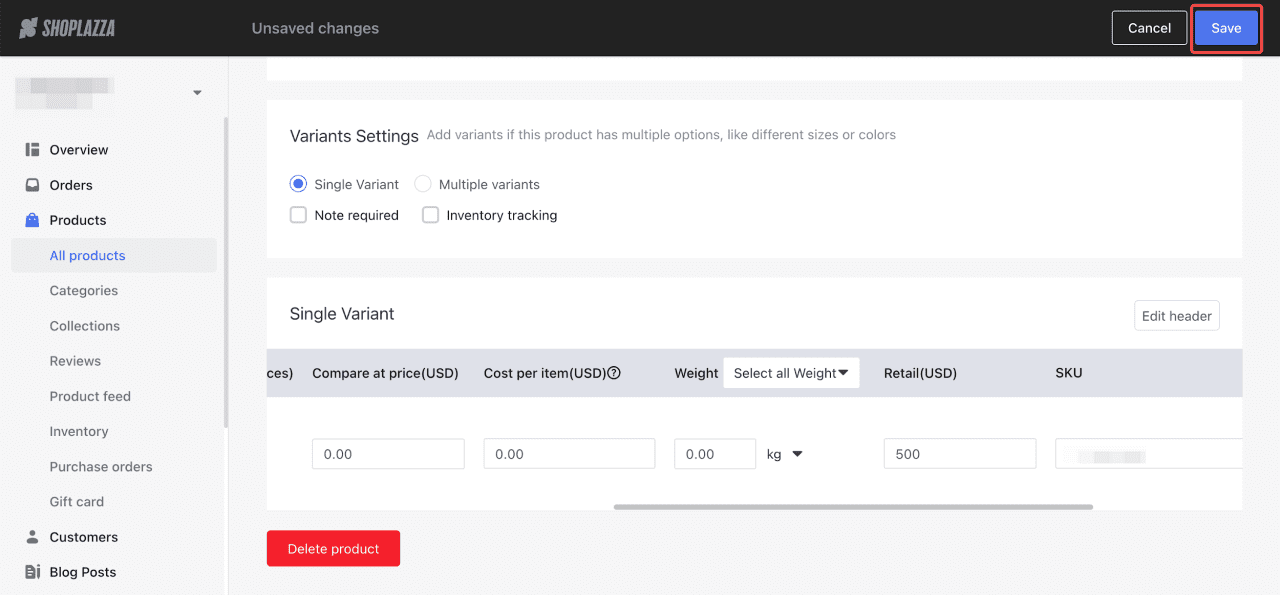 7. Below is the final effect and how it will affect your product pages in your store: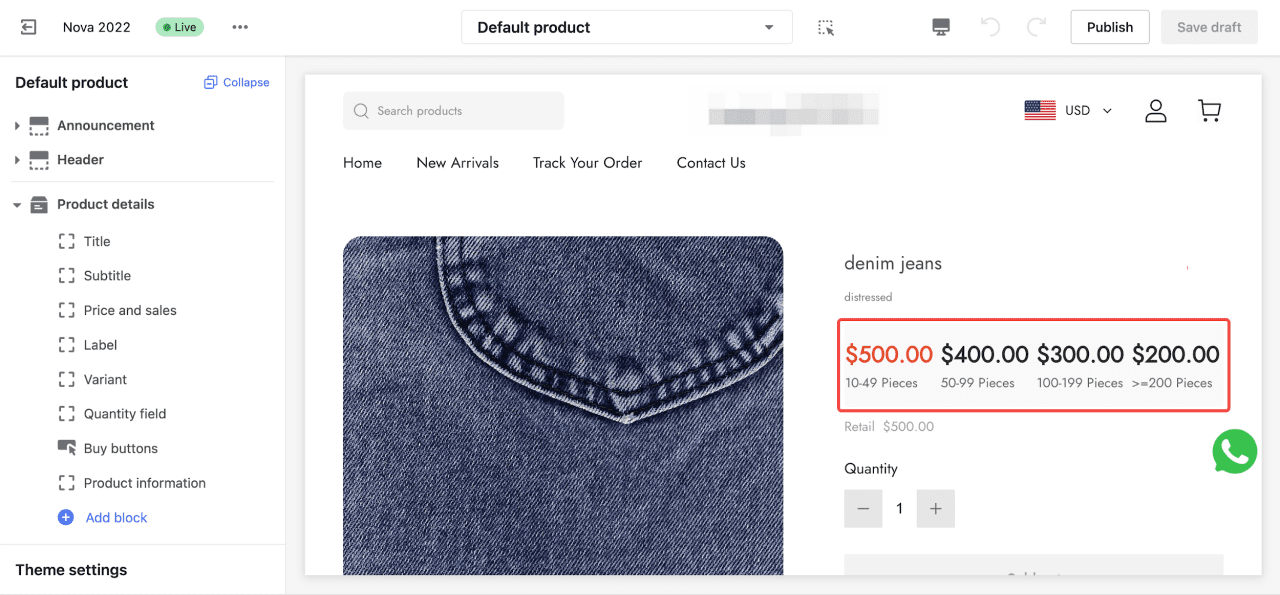 You now know how to utilize the wholesale features to sell your products in large quantities. Using this feature can help you greatly if you plan to start a store and source your product to other retailers.